NOGGINFEST!!!!
October 11 @ 6:00 pm

-

11:00 pm
Event Navigation
WHAT:  NogginFest:  Music, Art  –  and Brains!!
LEARN MORE:  Noggin Fest October 11th!!
WHERE:  Alberta Rose Theater, 3000 NE Alberta St, Portland, OR 97211
WHEN:  Wednesday, October 11, 2017, 6 – 11pm
UPDATE: See how it went  –  at the link!
Art, research presentations, music, brains..!
NW Noggin has been VERY BUSY lately…
Nurturing Noggin Nodes @ OHSU, Midbrains and Monkeys (Camp Monkey 2017!), Brush strokes & brains!, Awe, amazement & delight, Synapsing with Summer @ SAIL!, Cellphones & Receptors at Franklin SUN, Memories @ MedCure, Jeff Leake Joins Teacher Advisory Council @ PAM!, Sweetness, Shelter & Savants, EPSPs & Entropy!, In an old Tri-Met bus on a landfill…, Ask Me Anything: Science Reddit Noggin AMA!, and Lobes @ Legacy: Nourishing Noggins for Healthy Kids!
(please click on these links for more details and pics  –  more updates at NOGGIN BLOGGIN)…
And this year we have been invited to the Society of Neuroscience Conference in Washington DC! Nine members of the Neuroscience Club at Portland State University, and one outreach volunteer from WSUV submitted an abstract, and will present their poster at the conference, and join graduate participants from OHSU Behavioral Neuroscience in outreach efforts this fall!
LEARN MORE:  #brains2DC
We will present outreach volunteers, new research, art and evidence of outreach effectiveness to both the House Neuroscience and STEAM caucuses, as we did in 2016. The chance to examine brains, and work on a short art project will be included.  Three of the four caucus co-chairs represent Pacific Northwest districts where we've brought our student volunteers into classrooms and the community.
As a way to capstone our NW efforts this year, and raise funds to get our volunteers to DC, we are hosting the first annual NogginFest!
NogginFest is a part-research presentation, part-art show, part-benefit concert mega-event combining everything we do and stand for into one incredible night. NogginFest is a way for us to showcase our work, bring researchers, grad students, local artists, and local musicians together, and get directly involved with the community.
We will have live music, art workshops, real brains, live real-time EEG recordings, raffles, auctions, speakers, beer, tons of enthusiasm, and we can't wait to see you there.
This student-organized and student-run event will be held at the Alberta Rose Theatre on Wednesday, October 11th. Our volunteers are incredible, offering their enthusiasm, expertise and time in public K-12 classrooms and community outreach events all over the Pacific Northwest…
We are currently offering product, media, and monetary sponsorships for this event, and would love to have your support. NW Noggin is a non-profit (EIN:  81-3885713). Check out our Sponsorship Packet below to find out more details about how you can be a part of this event.
PLEASE CONTACT JESSE HAMLIN (jhamlin@pdx.edu) FOR MORE DETAILS! 
LEARN MORE: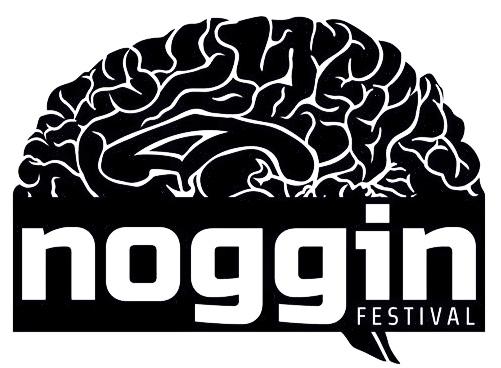 LEARN MORE:  NOGGIN FEST Sponsorship Packet