"You have brains in your head. You have feet in your shoes. You can steer yourself any direction you choose…"  
― Dr. Seuss, Oh, The Places You'll Go!
MedCure is an Oregon company that connects people donating their bodies to science with doctors learning to successfully perform surgery, researchers developing and testing new medical devices, and educators engaged in neuroscience outreach.  It was founded in 2006, and has several state of the art surgical training centers around the country, including a Portland facility on Sandy Boulevard…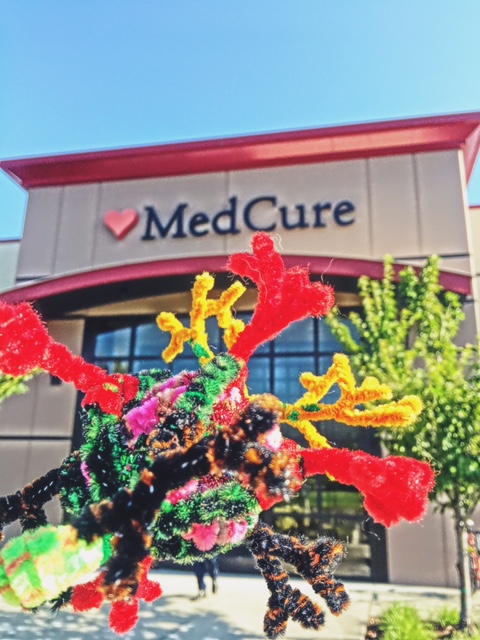 LEARN MORE:  MedCure expanding in Gresham as whole-body donation business flourishes
NW Noggin requested and was offered two donated human brains for our community outreach and education!  We are indebted to Kristin Culpepper, Medcure's Surgical Education & Training Manager (who took neuropsychology courses at Portland State University), for following up!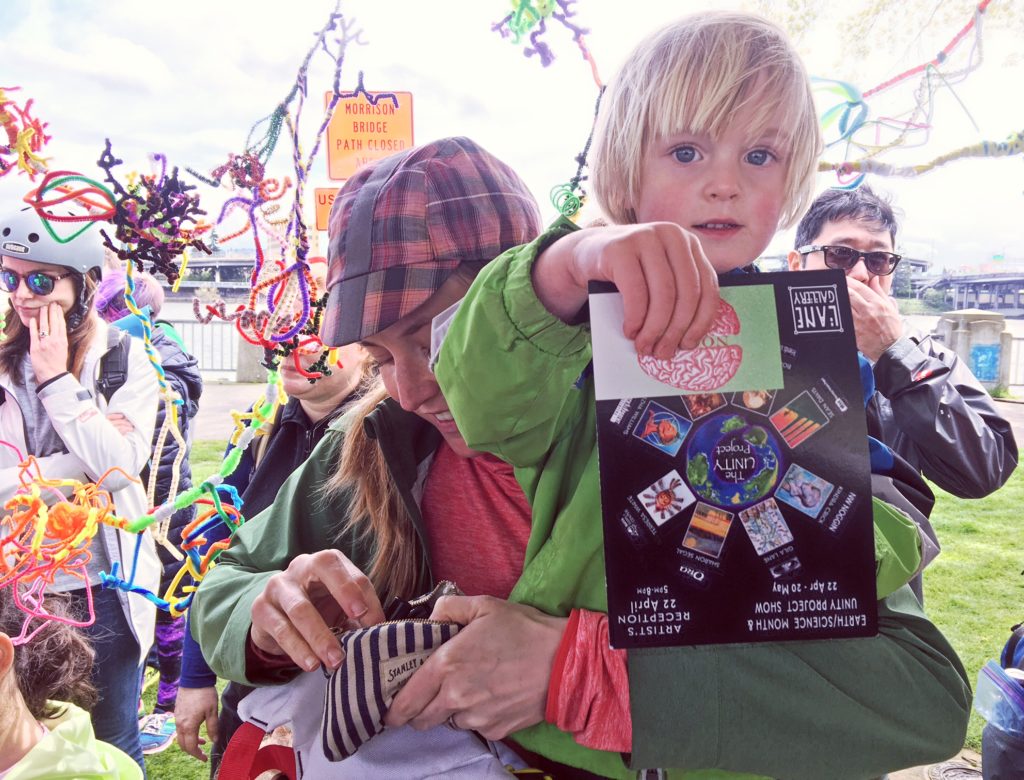 Thanks also to April Jenkins, the Surgical Courses Operations Manager, for making this work, and for arranging a further opportunity for our outreach volunteers to visit Medcure itself, and hear directly from Lab Manager Alan Cryderman, and Surgical Lab Technicians Eric Hanenkrat and Gavin Romanick…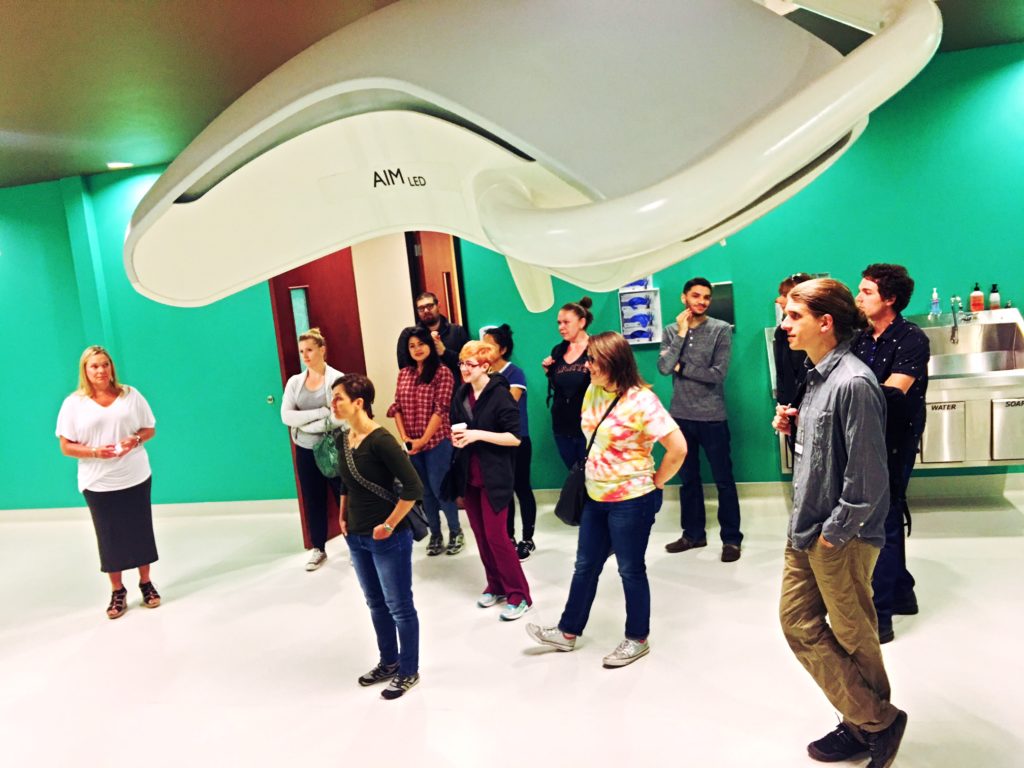 Our Noggin graduates and undergraduates enthusiastically leapt at the chance to learn more about this fascinating and essential industry, and this week we brought a healthy and curious crowd of volunteers to the scrub-green walls of Medcure's surgical classroom…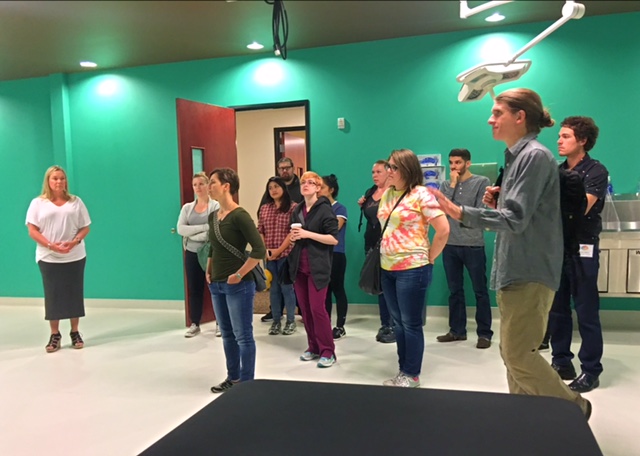 Our crew included Jacob Schoen (PSU/ONPRC), Sulema Rodriguez (PSU/NIH BUILD EXITO), Joey Seuferling (WSUV), Jessica Patching-Bunch (PSU) and Christina Williams (WSUV), all Noggin Resource Council members, Leota Wolford, Aliese Poole, Travis Christian and Alison Mack from PSU Psychology, Heather Hamilton from PSU/NIH BUILD EXITO, Sam Carpenter and Kimberly Engeln from OHSU, Ruth Marigomen from WSUV, and Brain Board member John Harkness…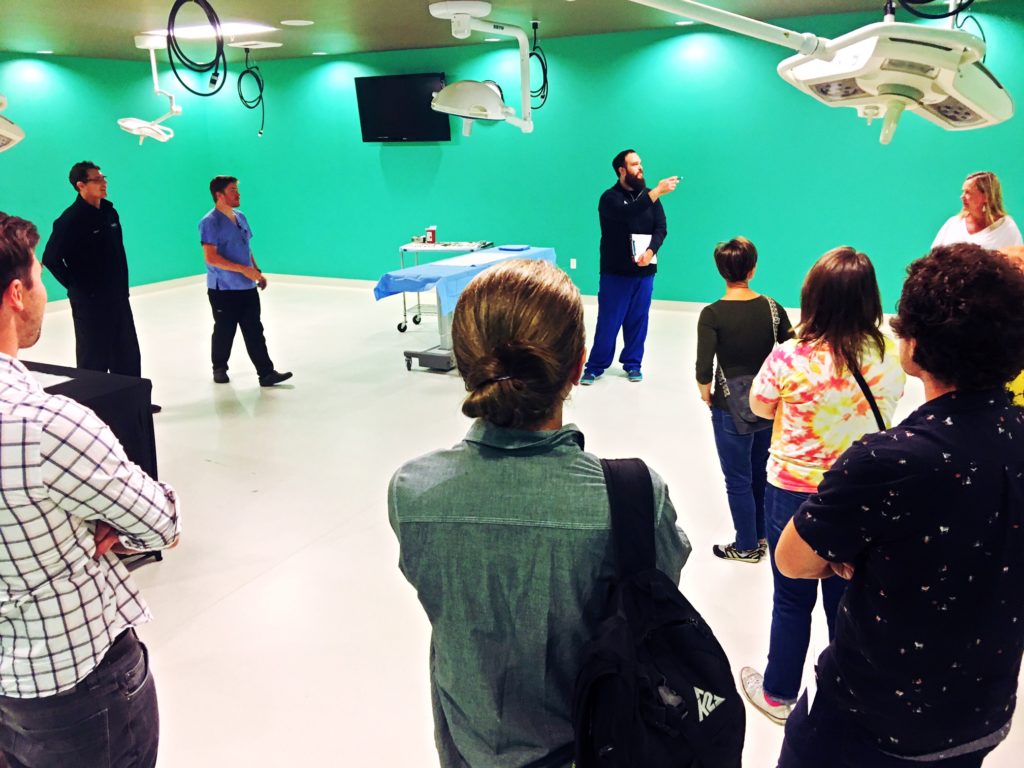 Alan, Eric and Gavin introduced our volunteers to their gleaming surgical theater, where courses involving relevant cadaver sections (a "knee block," for example) take place.  Doctors and researchers and students fly in from all over the world to improve their skills at surgical procedures, and test everything from orthopedic pins and infusion pumps to hernia mesh and catheters…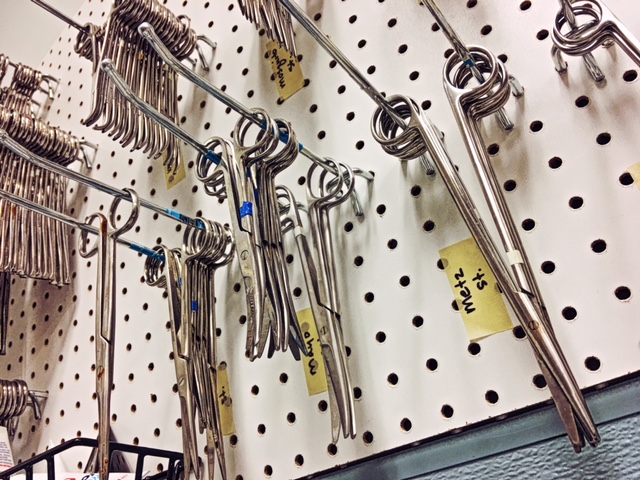 We also viewed a staging room, replete with forceps and retractors, autopsy saws and other equipment required for their work…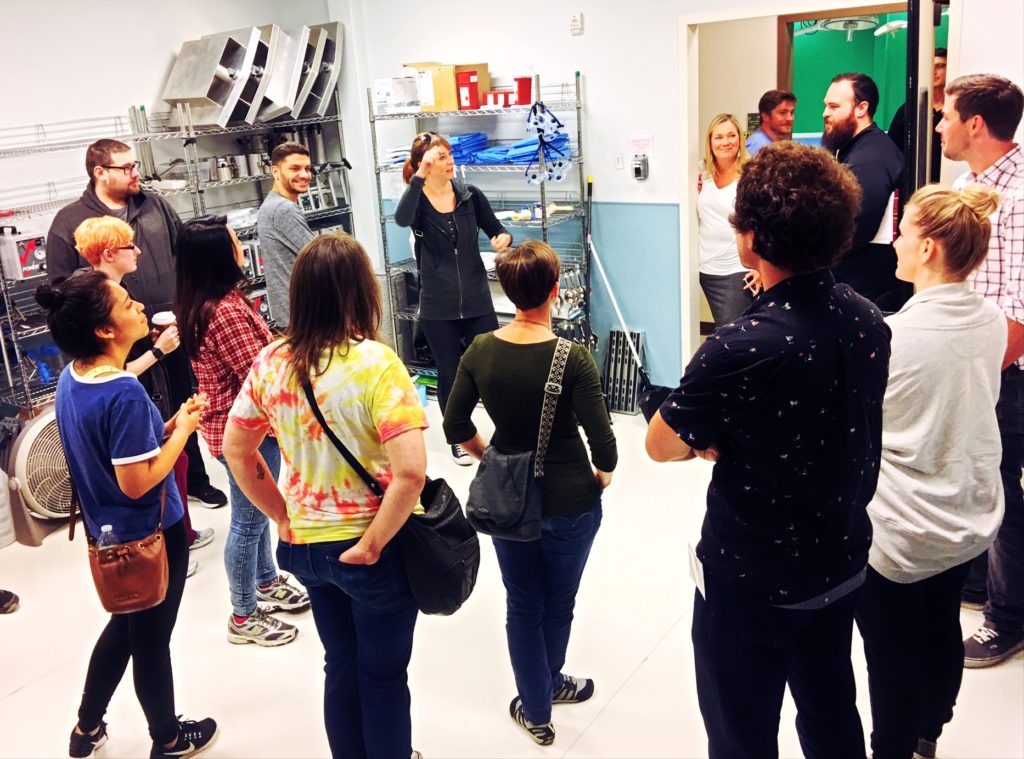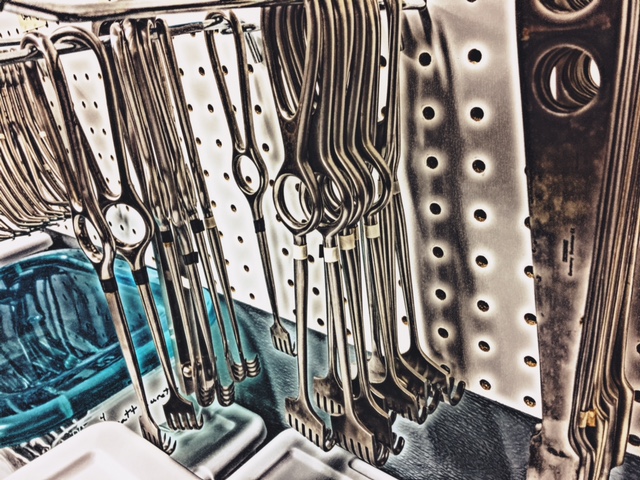 Then we filed into a carpeted, autopsy-free room to hear how Alan, Eric and Gavin actually found their way to Medcure.  All three have traveled unique and serendipitous routes, with occasional detours  –  yet another example of how the idea of "traditional" paths to specific jobs and occupations is largely myth.
"Out there things can happen, and frequently do,
To people as brainy and footsy as you.
And when things start to happen, don't worry, don't stew.
Just go right along, you'll start happening too!"
― Dr. Seuss, Oh, The Places You'll Go!
All three also clearly enjoy their work, especially the freedom it affords for learning and discovery, and the chance to explore the compelling links between structure and function that is at the core of what doctors, medical device manufacturers  –  and neuroscience researchers and artists  –  all do…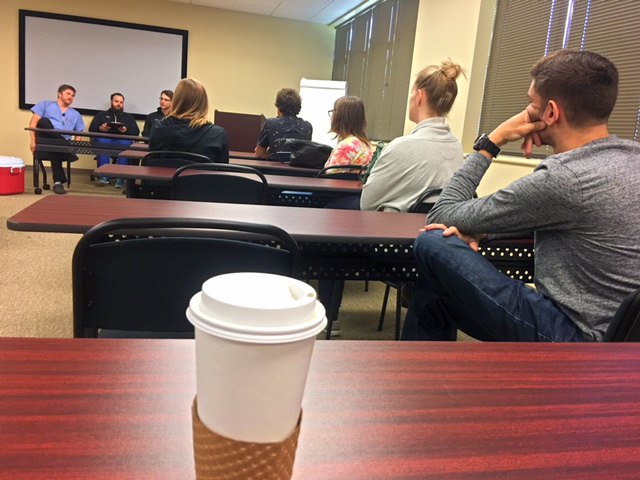 It was a welcome opportunity for our volunteers to ask questions and learn about body donation, anatomy, and potential career opportunities related to science and medical research…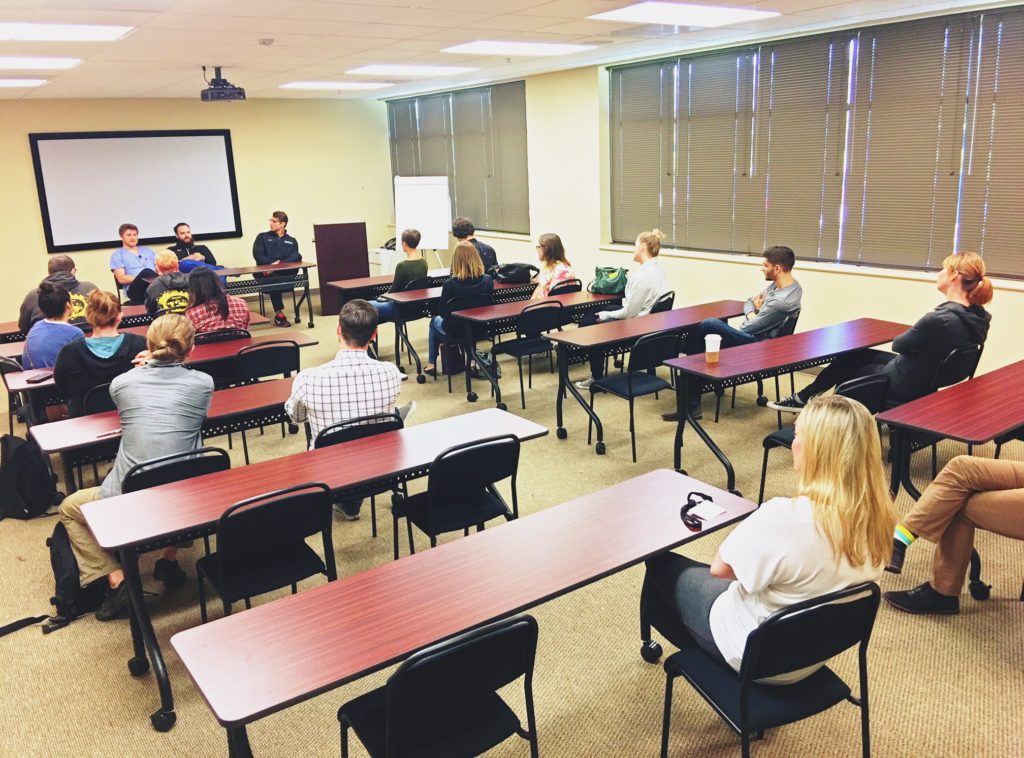 Our students had many questions.  They wanted to know how donors are identified, what exactly the bodies might be used for, and how the Noggin brains were removed.  We learned a lot about the latter  –  how the scalp was pulled forward, the skull cut with a saw at the level of the temples, and how difficult it is to successfully extract the cerebellum!  Alan, Eric and Gavin are skilled at their craft…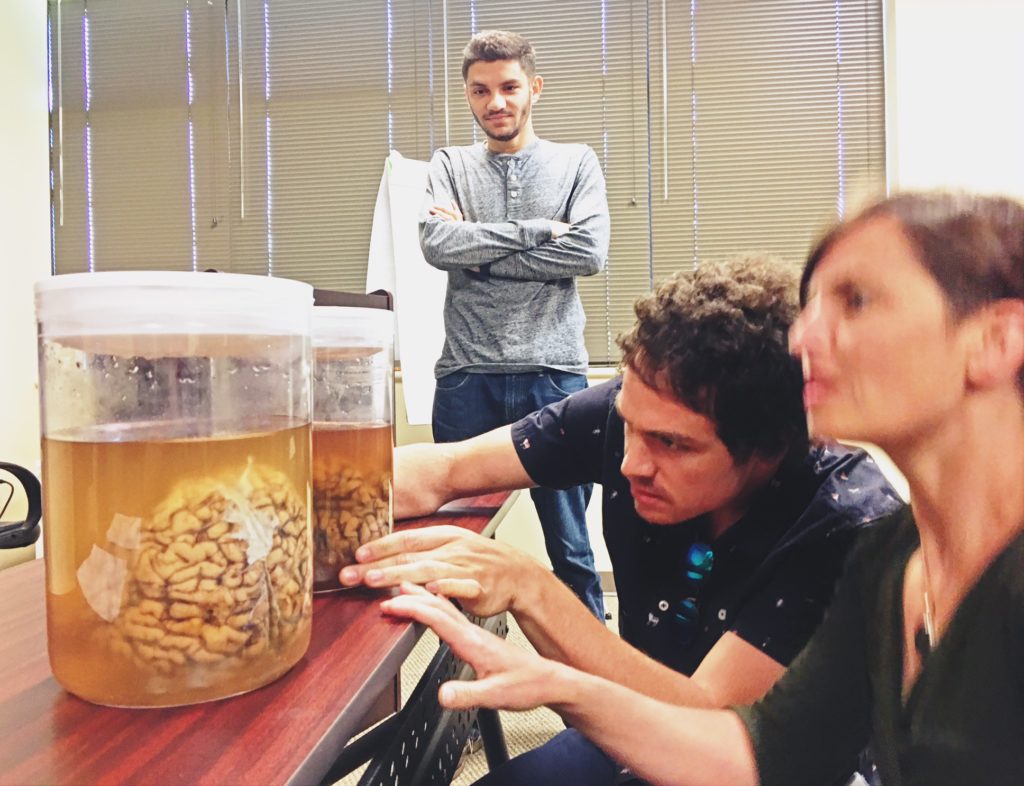 Then we welcomed our new specimens!  They are magnificent, and in terrific containers.  April noted that she looked forward to "following your blog and seeing just where our brains go – reminds me of a Dr Seuss book!"  (Us too 😃).  Many thanks to April, Kristin, Alan, Eric, Gavin, Dan – and Medcure – for supporting neuroscience outreach in our community.
Considering body donation?  LEARN MORE:  Give Back By Helping Advance Medical Knowledge
"You're off to great places! Today is your day! Your mountain is waiting, So get on your way!"
― Dr. Seuss, Oh, The Places You'll Go!