Page by Kanani Miyamoto, Jeff Leake & Bill Griesar
MAKE A PIPE CLEANER NEURON…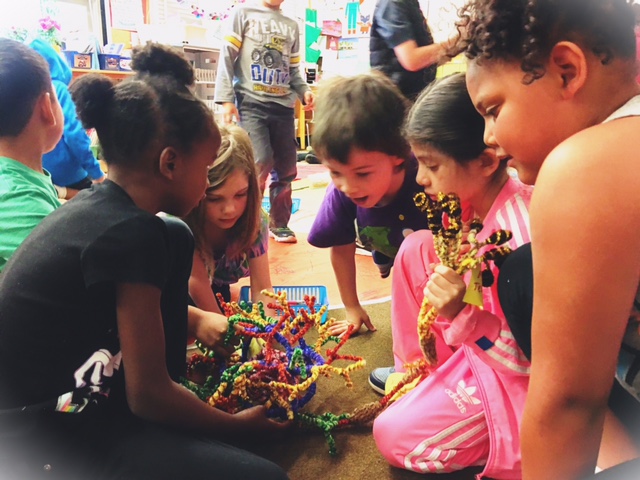 DISCOVER:  Pipe Cleaner Neuron Project Background
CREATE:  How to make a pipe cleaner neuron
WATCH:  Making pipe cleaner neurons in the classroom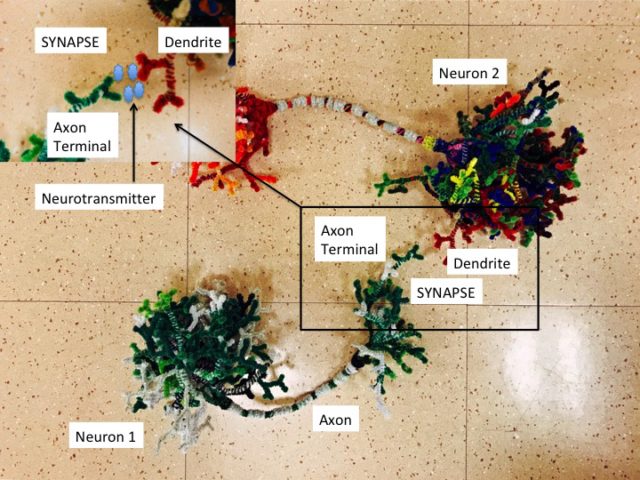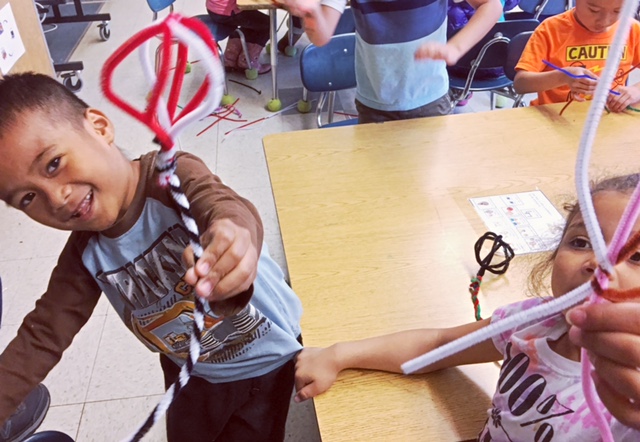 MAKE A NEURON GEL PRINT…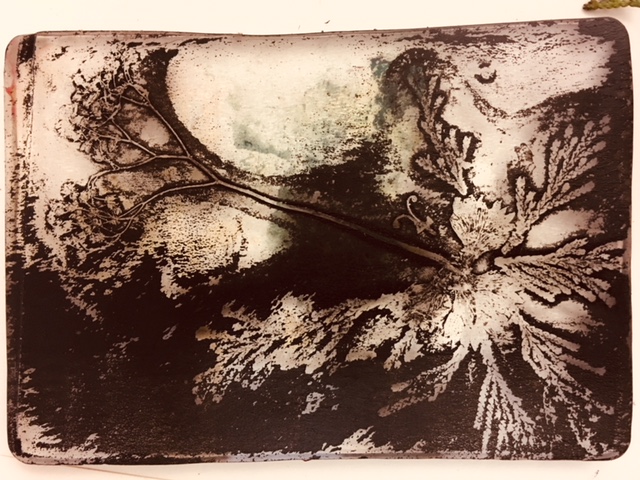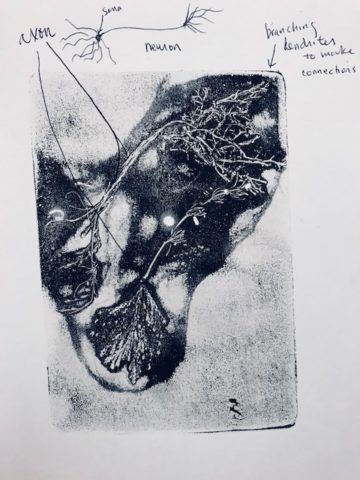 MAKE A COLLAGRAPH NEURON PRINT…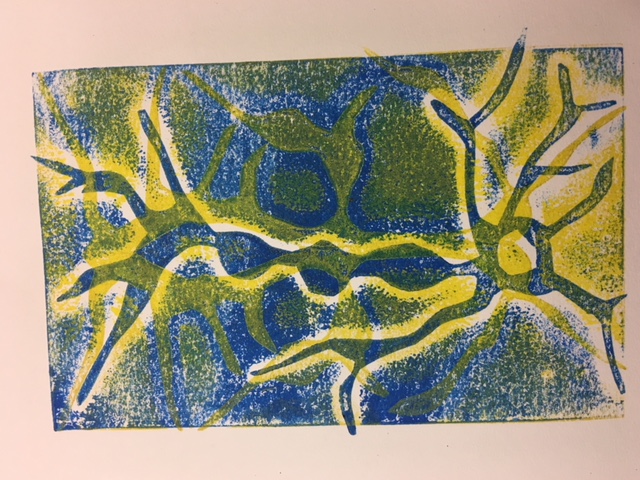 Student Understanding
Students will learn and understand different structures of the neuron and how they function. Some elements of art and process of printmaking will also be covered.
Arts Based Strategies
Principals of design, observational thinking.
Quick Overview
Step 1 :­ Explanation and discussion of neurons, functions and structors. Brief introduction/demo on collagraph printmaking with card stock/file folders. Students experiment with printmaking process.
Step 2­: Start building neuron collagraph plates.
Step 3­: Print.
MAKE A GIANT BRAIN MAP…
Public schools typically have big rolls of craft paper in vibrant primary colors that are perfect for creating a huge brain map on a gym, cafeteria or classroom floor! Tape everything down well 🙂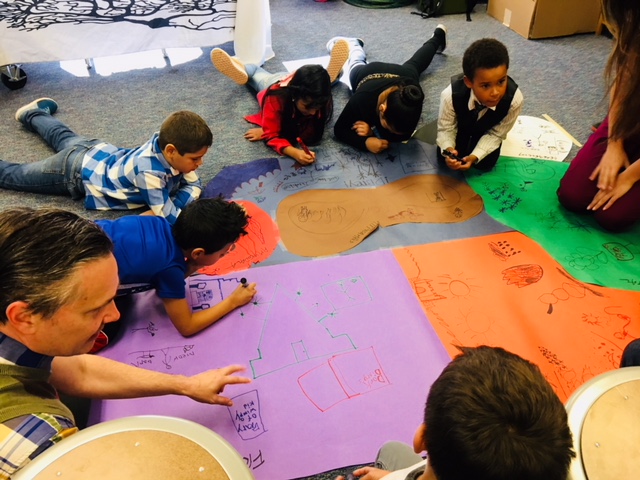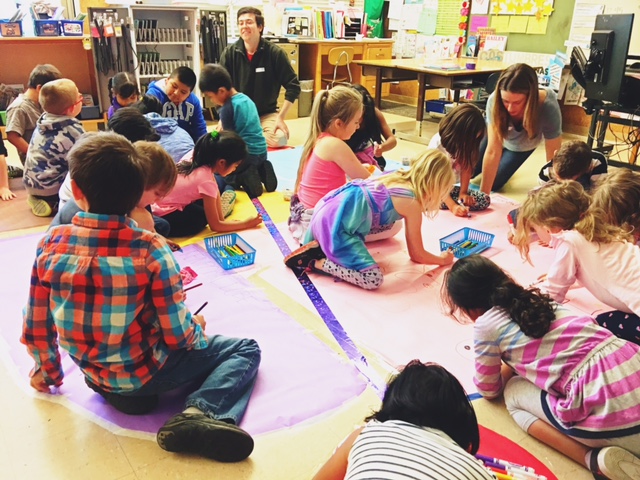 We always include the four laterally visible cortical lobes (frontal, parietal, occipital and temporal), plus cerebellum and brainstem. We often add an amygdala and hippocampus to the temporal lobe as well  –  and an eyeball!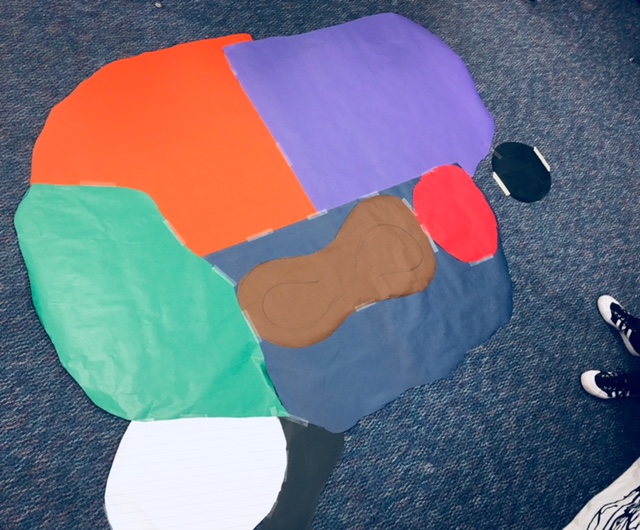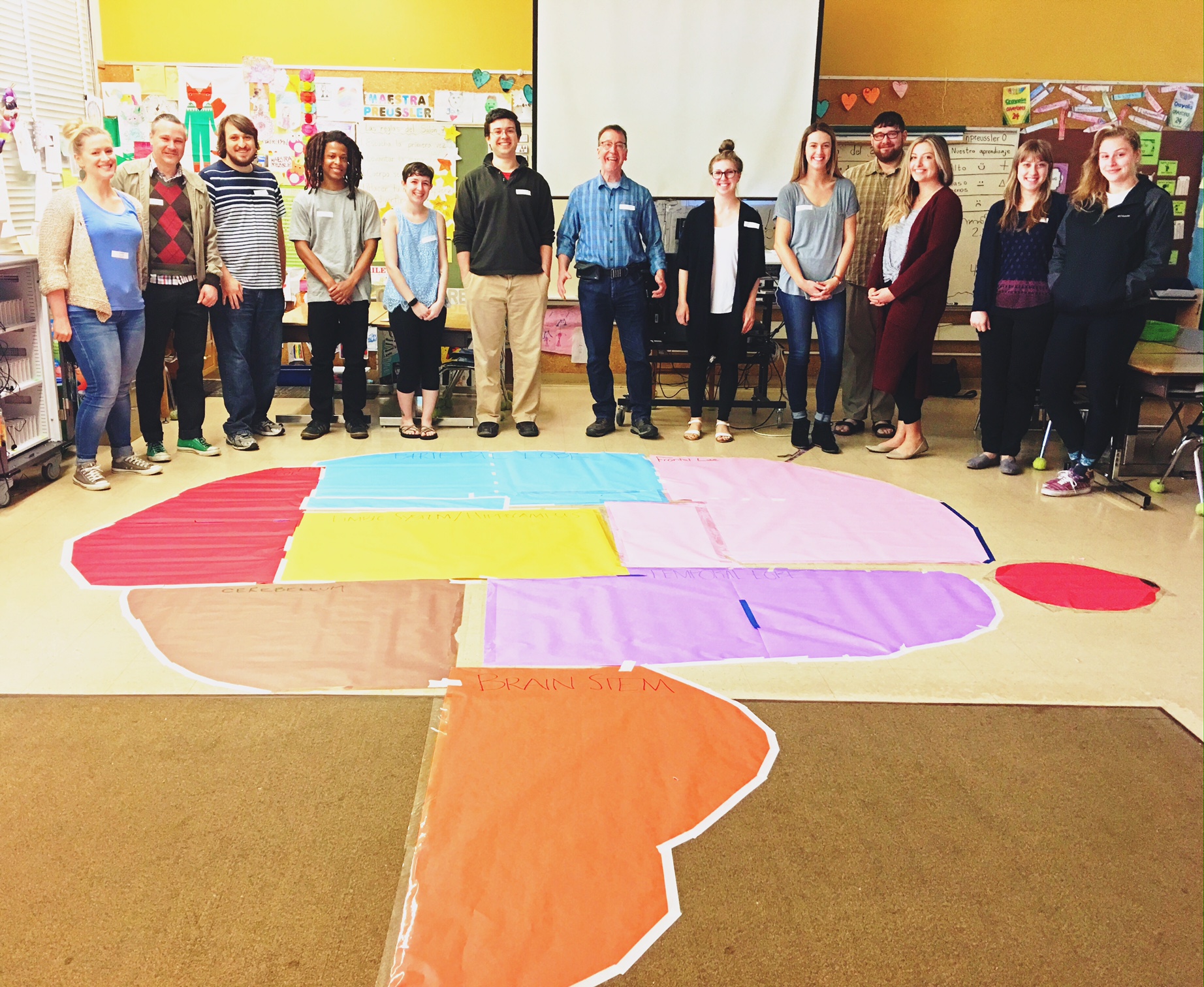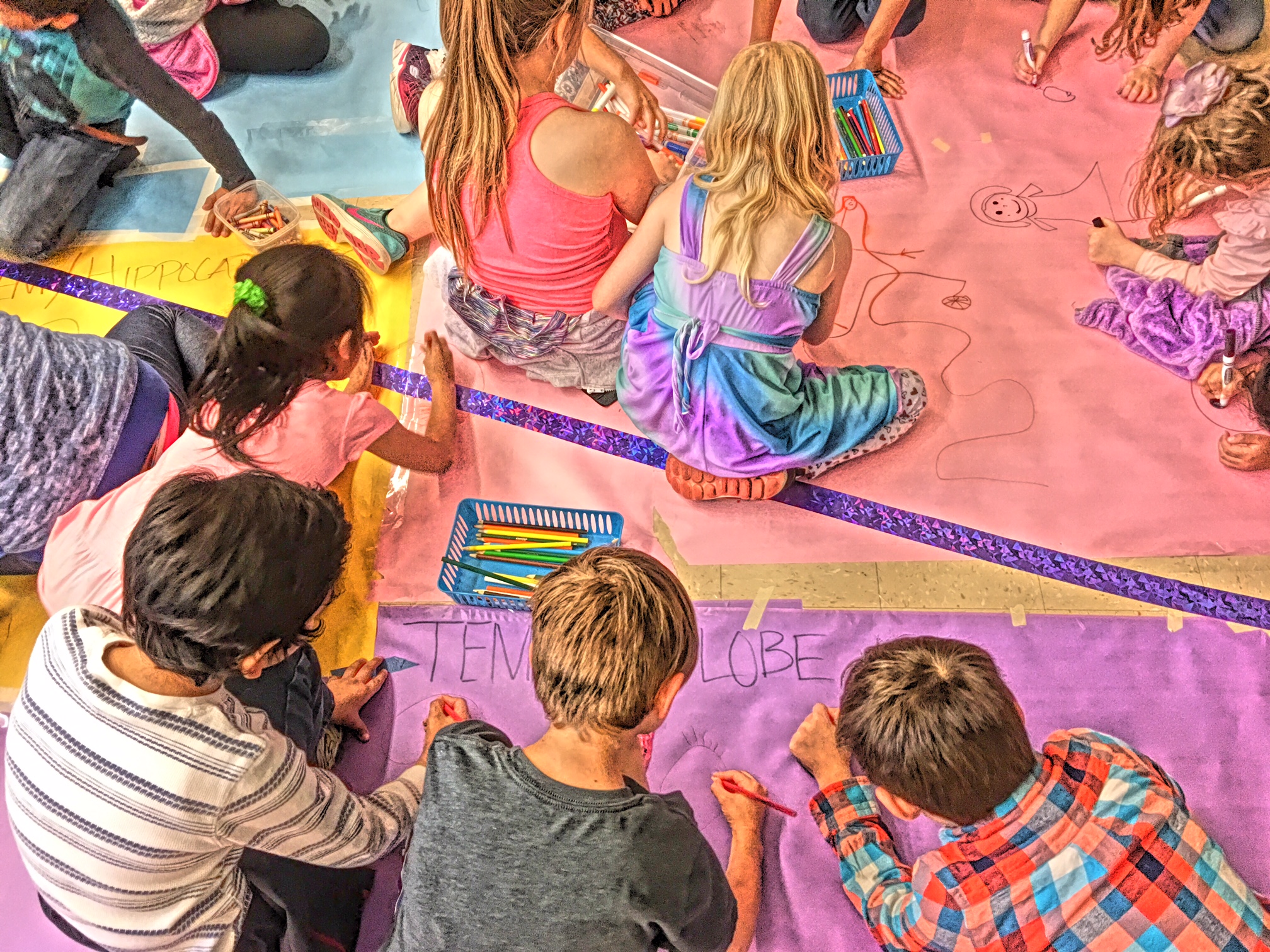 A core idea we love to convey is that structure determines function  –  different brain regions contribute to different cognitive and perceptual abilities. We describe the functions of these different regions, and then ask students to express what each area does through their own drawing…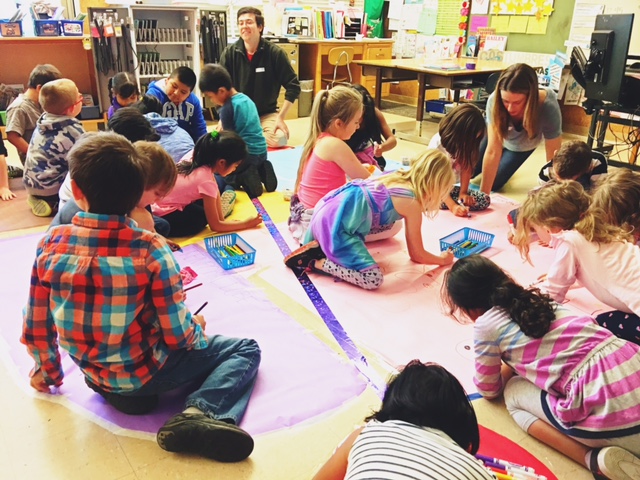 We ask: "How would you explain what networks of neurons in this brain area help you do  –  through a picture?"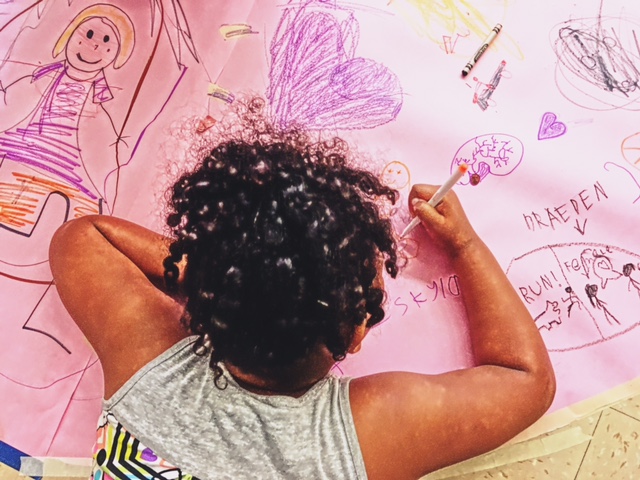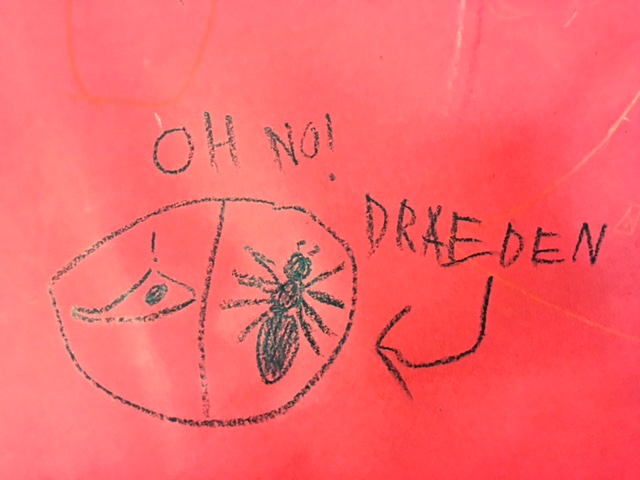 Scenes from the amygdala…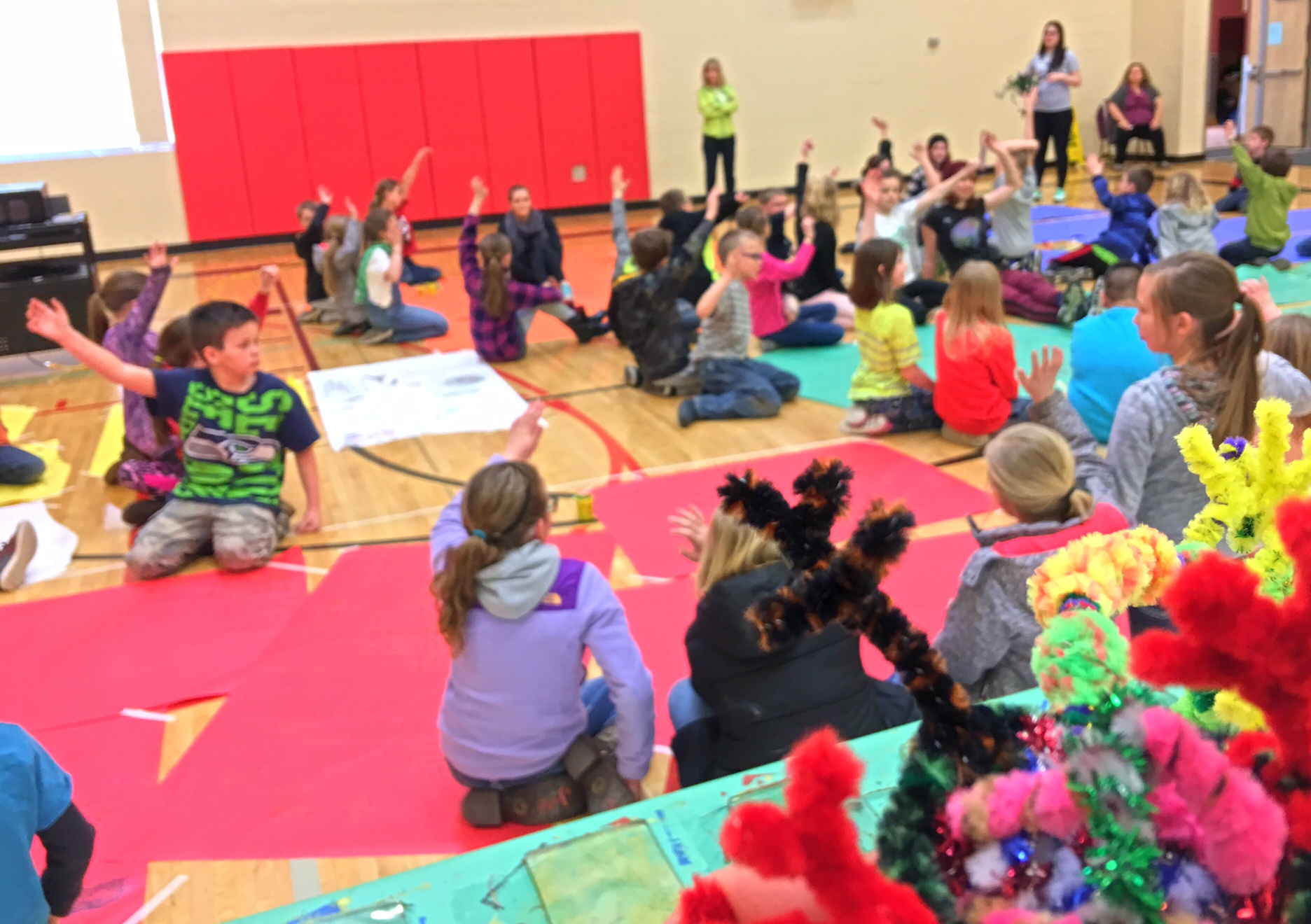 After multiple classes, you can get a terrific gallery of images, and kids that know their brain areas, too!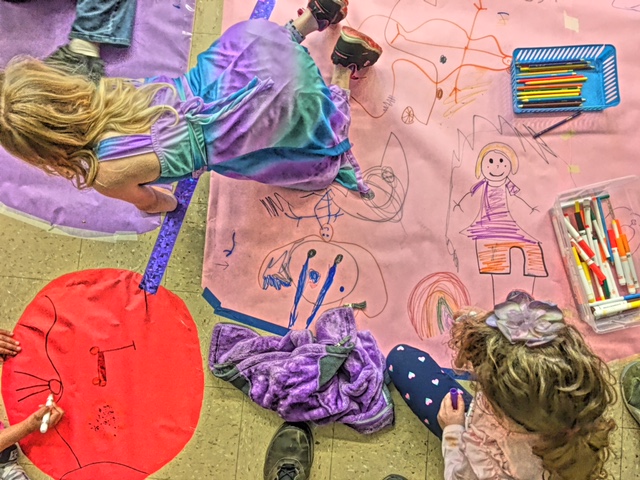 LEARN MORE: A Synapse with Sitton
LEARN MORE: Dopamine in Davenport
LEARN MORE: Occipital lobes at Ogden!
Neuron metaphor project…
Consider the various parts and pieces of a neuron, and what these structures do. What functions do they carry out? What specific roles do they play? For example, what is the axon doing? What is happening at the cell membrane during the resting potential (before a neuron sends a depolarizing current), and during the action potential?
EXPLORE: What Neurons Look Like (as Drawn by Students, Grad Students, and Professors)
EXPLORE: How do neurons send electrical messages?
LEARN MORE: INTERNATIONAL NETWORK FOR NEUROAESTHETICS
We often experience greater motivation by working out connections that aren't obvious than we do by ones that are easily identified. With this in mind, write down three metaphors (to have a few to choose from) for a neuron (or a part of a neuron). A metaphor is a figure of speech that describes a subject by asserting that it is, on some point of comparison, the same as an otherwise unrelated object…
For example:  "He is the apple of my eye" or "Time is a thief."
A neuron (or synapse, or axon, or cell membrane) is a…?
Visualize the concept by drawing it. Create at least two quick working sketches.
Once this is done create a separate final drawing based on those working sketches…
Some examples from high school and university classrooms…
Nodes of Ranvier (bare axon membrane regions where action potentials slow down) are like speed bumps in the path of a UPS truck…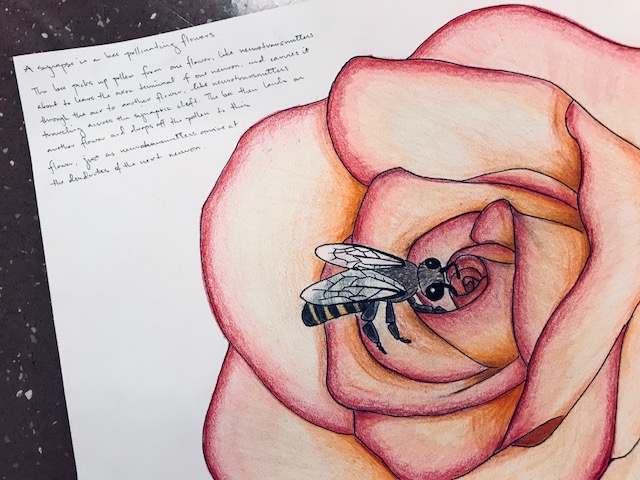 A synapse is a bee pollinating flowers…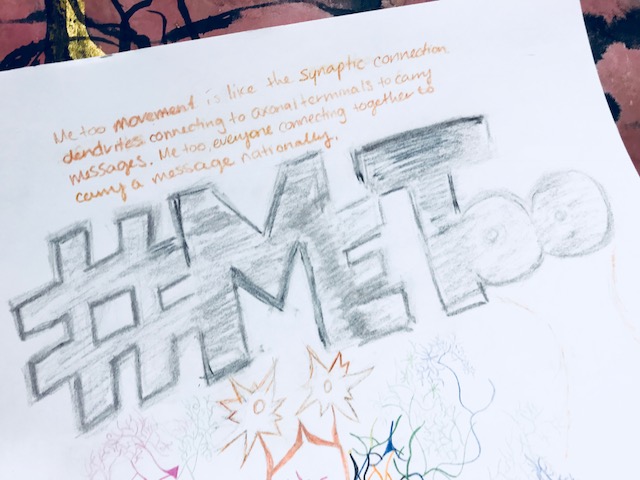 The #MeToo movement is like a national/international network of synaptic connections…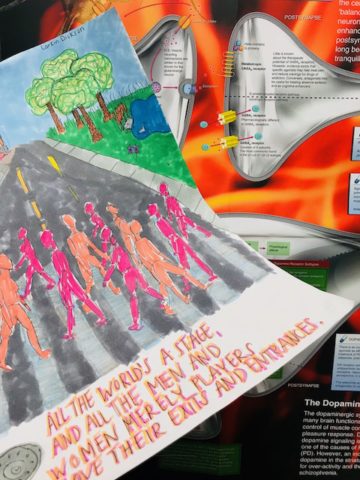 A membrane, with ion channels opening and closing under specific conditions, is like a crosswalk where ions are people crossing in different directions depending on the forces that move them…