Abstracts DUE for SfN in DC
Event Navigation
The Society for Neuroscience's 47th annual meeting, Neuroscience 2017, is the world's largest neuroscience conference for scientists and physicians devoted to understanding the brain and nervous system. The conference is scheduled for November 11-15 at the Walter E. Washington Convention Center. Join more than 30,000 colleagues from more than 80 countries at the world's largest marketplace of ideas and tools for global neuroscience.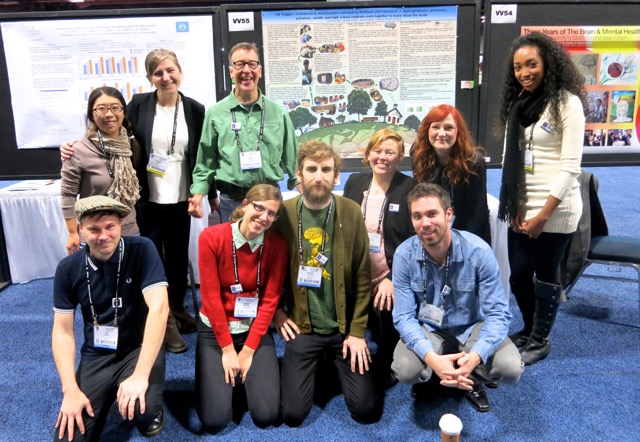 More than 15,000 abstracts are submitted each year. Accepted abstracts are organized into scientific poster sessions, Theme J (History and Education) poster sessions, and nanosymposia.
The Society has generously welcomed TEN of our Noggin undergraduate outreach volunteers (nine from Psychology at Portland State University, and one from Neuroscience at WSU Vancouver) to submit an abstract (text below) on STEAM outreach and receive complimentary conference admission in November!  We'll be visiting DC area schools this fall as well…
More on our plans for the conference available here…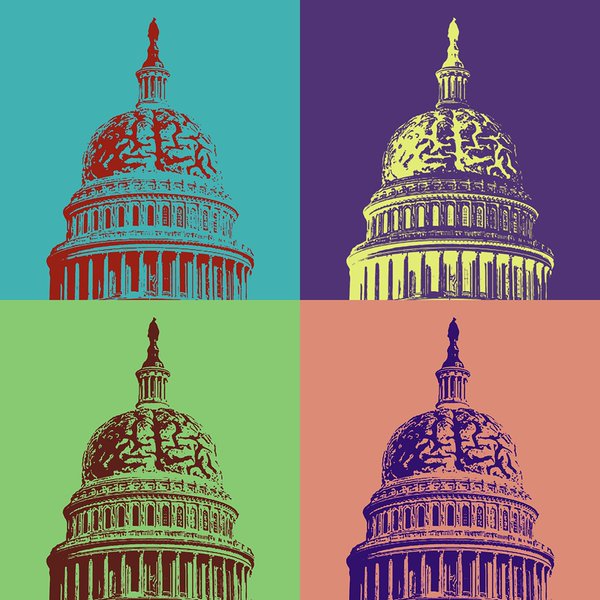 The ten NW Noggin SfN-sponsored undergraduate outreach participants include…
1. Sulema Rodriguez, PSU/NIH BUILD EXITO scholar
2. Heather Hamilton, PSU/NIH BUILD EXITO scholar
3. Christina Williams, WSU Vancouver
4. Jacob Schoen, PSU/Noggin Resource Council member for PSU
5. Aliese Poole, PSU
6. Andrea Anaya, PSU
7. Jennifer Jensen, PSU
8. Jesse Hamlin, PSU
9. Jobe Ritchie, PSU
10. Alex Kunz, PSU
All members of SfN are welcome to submit abstracts until 5 p.m. EDT on Thursday, May 4.
Control/Tracking Number: 2017-J-16448-SfN
Activity: Theme J Abstract
Current Date/Time: May 5, 2017 2:45:53 PM EDT
Bridging the gap: understanding neuroscience through symbiotic learning and community outreach

AUTHOR BLOCK
*C. A. WILLIAMS
1
, A. R. KUNZ
2
, S. RODRIGUEZ
6
, H. A. HAMILTON
7
, J. L. JENSEN
3
, A. L. POOLE
3
, A. ANAYA
4
, J. M. HAMLIN
3
, J. J. SCHOEN
5
, J. L. RITCHIE
3
;
1
Washington State Univ., Vancouver, WA; 
2
Biochem., 
3
Portland State Univ., Portland, OR; 
4
Portland State Univ., Clackamas, OR; 
5
Psychology, Portland State Univ., Portland, OR; 
7
Biol., 
6
PSU/NIH Build Exito, Portland, OR
Abstract:
NW Noggin is a nonprofit integrative art and neuroscience organization that takes an innovative approach to education for people of all ages. Noggin operates through the combined effort of students, scientists, and artists from Oregon and Washington State. This approach provides volunteers with opportunities for involvement that include: outreach, teaching experience, public speaking experience, networking, and much more. This multi-institutional outreach facilitates collaboration between the community and institutions of higher education which can often be a difficult gap to bridge. In our efforts to teach the public, we are also teaching ourselves. As future scientists and educators in the making, we relish the opportunity to share our knowledge with a thirsty and curious public. During the Oregon Health & Science University (OHSU) Brain Fair in March 2017, Noggin hosted a table where members of the community approached us with questions that challenged and inspired us to think critically, and creatively, which further solidified our understanding of neuroscience. By the end of the day, we had gone through over 1200 gloves, which were utilized to hold real brains. Ultimately, we were stunned by the sheer volume of people who attended this event. Contributing to public understanding of neuroscience and psychology generates a sense of altruism within us because we value the contributions, and personal connections we make within our community. This was especially evident at Shahala Middle School in February of 2017 when Noggin provided brain demonstrations, and led students through the construction of pipe cleaner neurons. The students were attentive, respectful, and most importantly, engaged in the educational process. It was uplifting to see the eyes of our future generation light up with excitement as they got a closer look at real human brains. We believe that these experiences will remain with them as they continue on their academic journey. Whether that journey leads them to explore the sciences, or otherwise, is a prospect that makes doing outreach so rewarding. If we want to begin solving problems in the world, it starts with outreach. It's through collaboration, and the proliferation of knowledge, that issues can be resolved. The work we do as volunteers fuels our own drive for scientific knowledge, and we hope to inspire the same in community members we interact with throughout our NW Noggin outreach.
Noggin also submitted a Theme J abstract…
NW Noggin: Synaptic community connections in the rural Pacific Northwest
GRIESAR, W.S.*, LEAKE, J.*
Science needs investment, and engaging young people and the public explains discoveries and builds support for education and research.  Integrating arts in STEM (STEAM) fosters engagement.  Here we report on efforts to reach K-12 students and the public about brain research through arts in the rural Northwest. NW Noggin (nwnoggin.org) is an education non-profit that organizes graduates, undergraduates, K-12 students, scientists and artists to collaborate, learn from each other, and excite people about brain research through the arts in both formal and informal settings.  Our urban outreach volunteers (from Portland State University (PSU), Oregon Health & Sciences University (OHSU) and other Portland area campuses) have worked with over 14,000 academic priority students since 2012, presenting art projects and research in schools, museums, homeless youth centers, breweries, theaters, Congress, the Obama White House, and even bike shop pubs! In spring 2017, we hit the road with 10 volunteers from PSU, OHSU and WSU Vancouver.  We spent three days in the rural Washington community of Davenport, meeting with every kindergartner through 9th grader in town!  We discussed federally funded research on the brain and drugs, anxiety, depression, Parkinson's, Alzheimer's, the genetics of parenting behavior, the mathematical modeling of brain activity, adolescent brain development and other compelling topics.  We made our own pipe cleaner neurons, and created beautiful brain cell prints. We were also joined in Davenport by the Manager for Constituent & Community Relations for Representative Cathy McMorris-Rogers, Republican co-Chair of the House Neuroscience caucus.  Both her office and that of Representative Earl Blumenauer, the Democratic co-Chair, had invited our NW Noggin volunteers to present a briefing in Congress in spring 2016. In Davenport, we were the "brain people," offered free coffee all over town, and covered by the local newspaper.  From the Congresswoman's staffer:  "A sincere thanks for inviting me to spend time with your group in Davenport! NW Noggin is meeting a very unique but important need in communities across the PNW (and country) which we are very grateful for." We subsequently drove 14 volunteers to rural La Grande, Oregon for another popular day of research discussion and brain-related arts with 6th – 12th graders. Building excitement and awareness of discoveries in neuroscience through arts-integrated outreach across institutional, state, federal, partisan, urban/rural and generational lines trains new scientists to collaborate and communicate, and increases awareness and support for further investment in research and the arts.
* Department of Psychology, Portland State University; NW Noggin (nwnoggin.org)