The 2015 Summer Program has now wrapped up..!
(awesome illustration by Brianna Jacobs from PSU)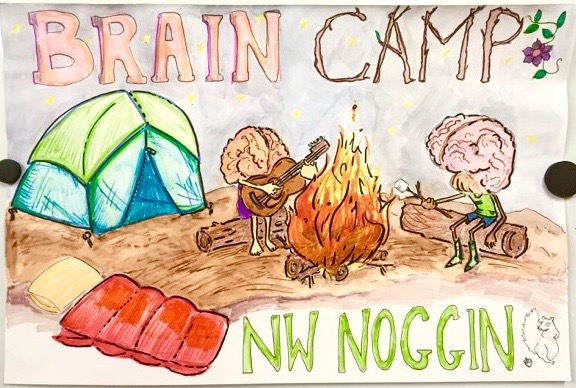 Check below for pictures and lesson plans from our four busy summer sites…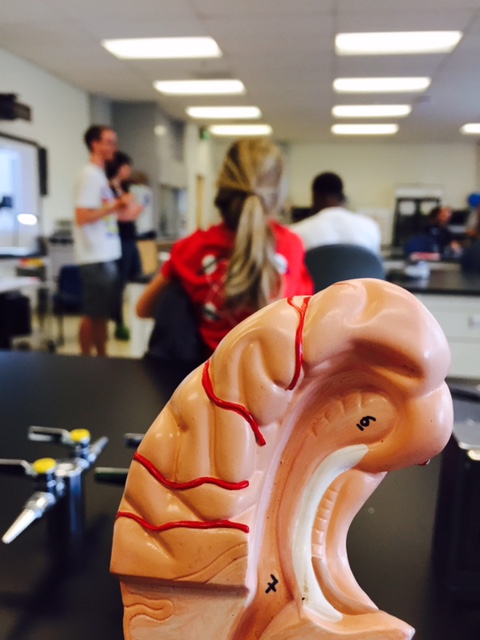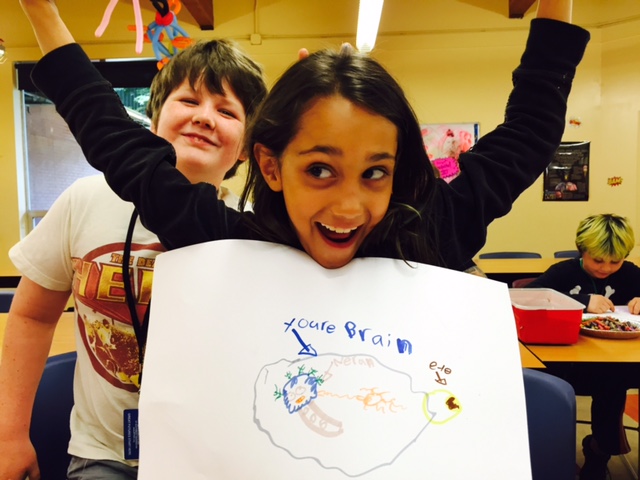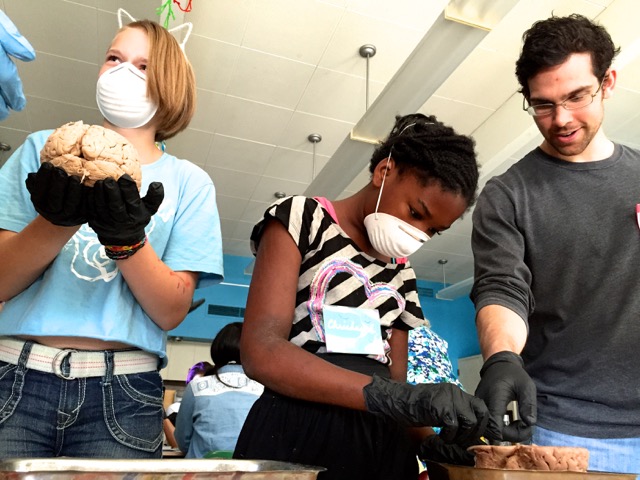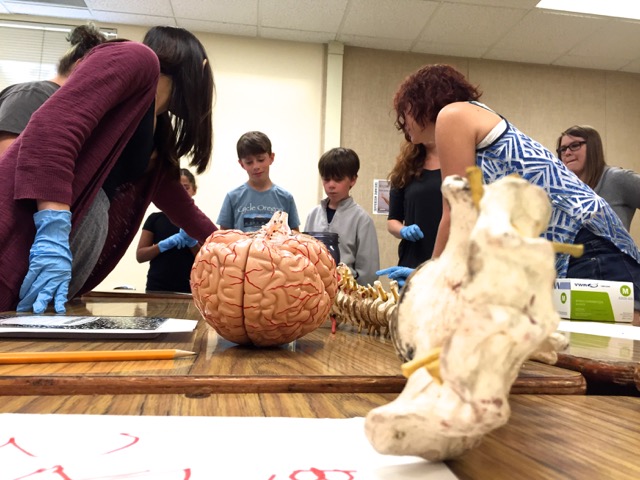 We also have a busy assessment team, and are committed to finding new, less stressful, even enjoyable ways to determine whether students are meeting Next Generation Science Standards…
Our team includes Lizzy Tremaine, Michael Miller, James Reling, and Tessa Stadeli from Portland State University, and Brittany Wouden and Joel Uyesugi, both recent graduates of WSU Vancouver….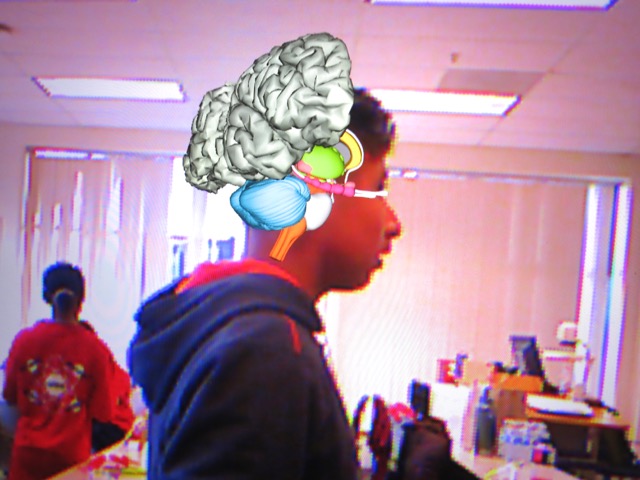 From Team Leader Lizzy Tremaine…
This summer, the NOGGIN Science Assessment Team is piloting an exciting new way to measure kids' knowledge about the brain!  The students attending the MESA outreach class held at Washington State University, Vancouver, will be beta testing our innovative new app called myNOGGIN.  In this quiz game app, kids will be able to put their new-found knowledge to the test, all the the while earning points and achievements for their class! With each quiz, students will be in control of their own neuron. With every correct answer, they will get their neuron closer to firing! Get enough questions right, and they will cause an Action Potential!
The NOGGIN Science Assessment Team (Lizzy Tremaine, Michael Miller, Tessa Stadeli, and James Reling), the incredible web designer Brittany Wouden, and the fabulous programmer Joel Uyesugi are excited to bring a new assessment tool to the table. No anxiety-inducing paper and pencil tests here.
The goal of myNOGGIN is to engage kids with relevant material, in programs designed by current graduates and undergraduates, encourage further exploration of real neuroscience topics, and provide a fun, low-pressure way for the kids to apply and demonstrate what they've learned!