Post by Noggin Resource Council member Jesse Hamlin
WOW!
The inaugural year of Noggin Fest was a great success! We packed the Alberta Rose Theater on a rainy Wednesday night, and partied until the wee hours with science, music, brains and art!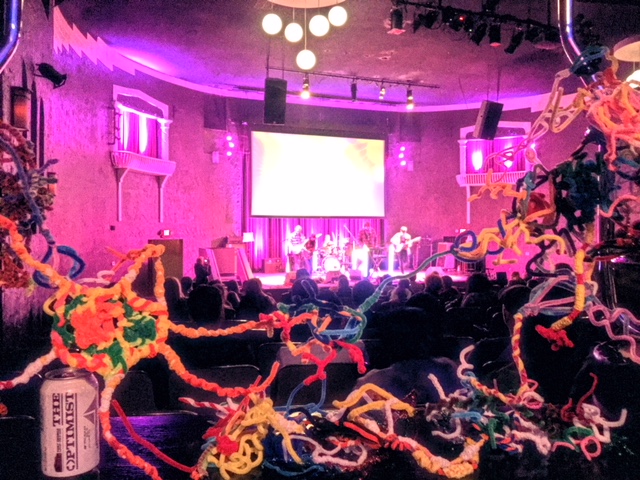 LEARN MORE: Noggin Fest – Shannon Entropy, King Who, Cambrian Explosion
We are still adding everything up, but we definitely raised several thousand dollars for our #brains2DC trip between admission, art sales, shirt sales (thanks to Portland-based Misplaced Screen Printing), raffle tickets, and beer sales from our sponsors and dear friends over at Astoria, Oregon's incomparable Fort George!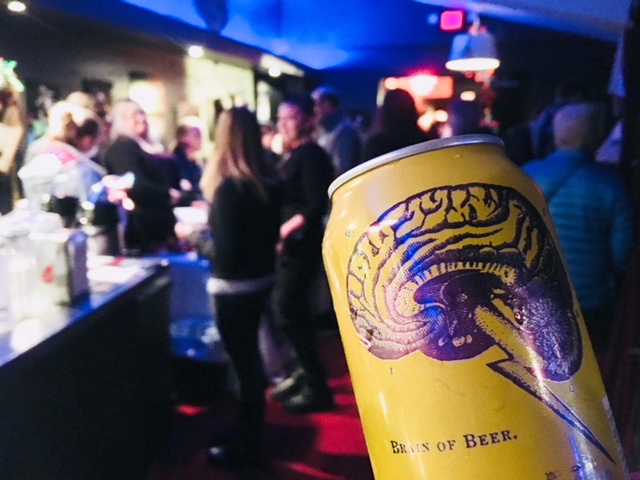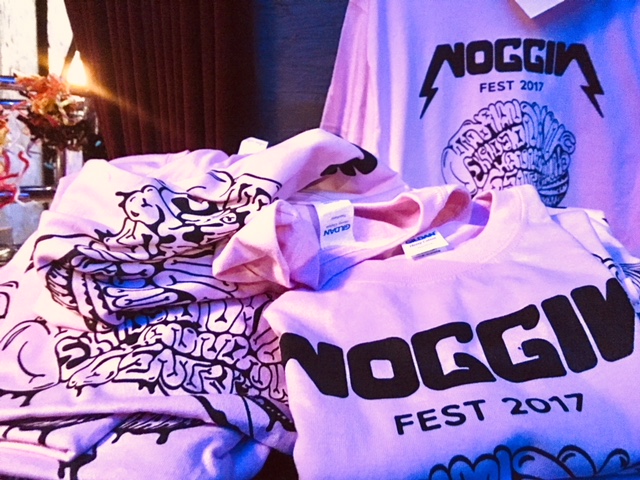 T-shirt design by Jesse Hamlin (band names in the neocortex!)
We were a little ambitious with this event but in the end I think our Noggins were pleasantly overstimulated. We had fantastic art (!! much of which sold !!) from talented Northwest artists like Kindra Crick, Jeff Leake, Mareika Glen, Kanani Miyamoto, Taylor Southern, Heather Hanson, Bryn Harding and Sienna Morris just to name a few…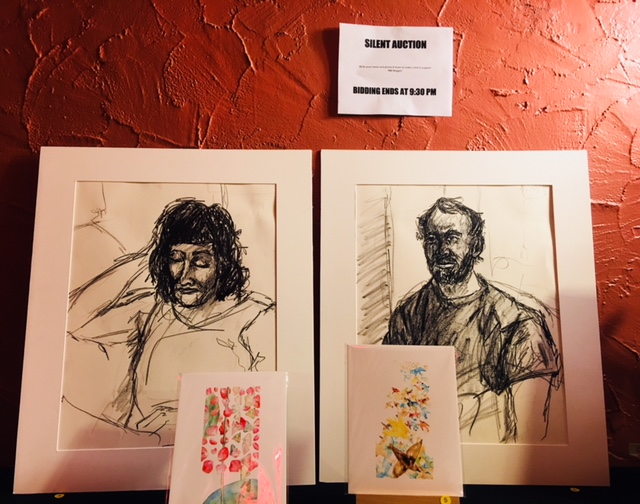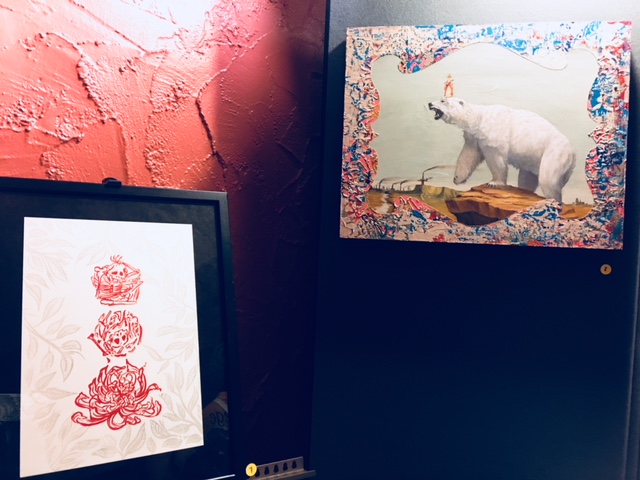 Many of these exceptional artists have collaborated with neuroscience graduate students and postdocs on public presentations of their work at Velo Cult, a bicycle shop and pub in Northeast Portland…
LEARN MORE: NW Noggin at Velo Cult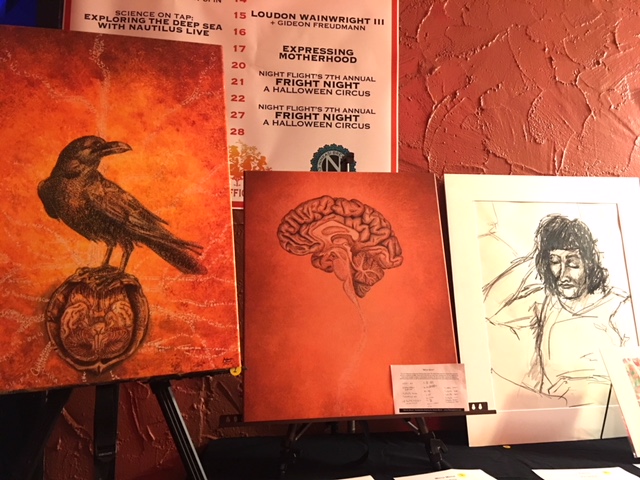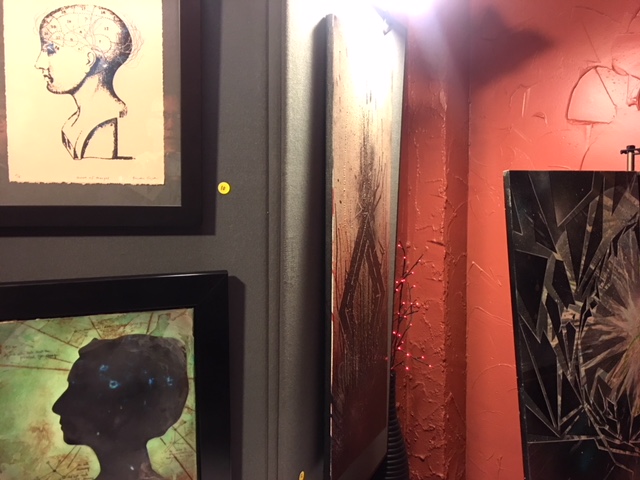 Amazing musical performances by longtime musical partners: Shannon Entropy…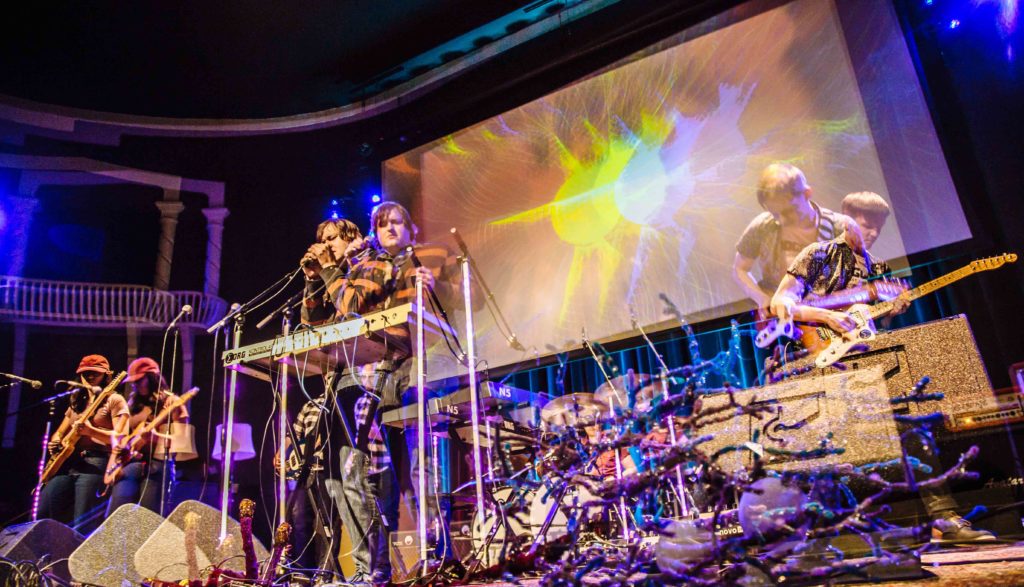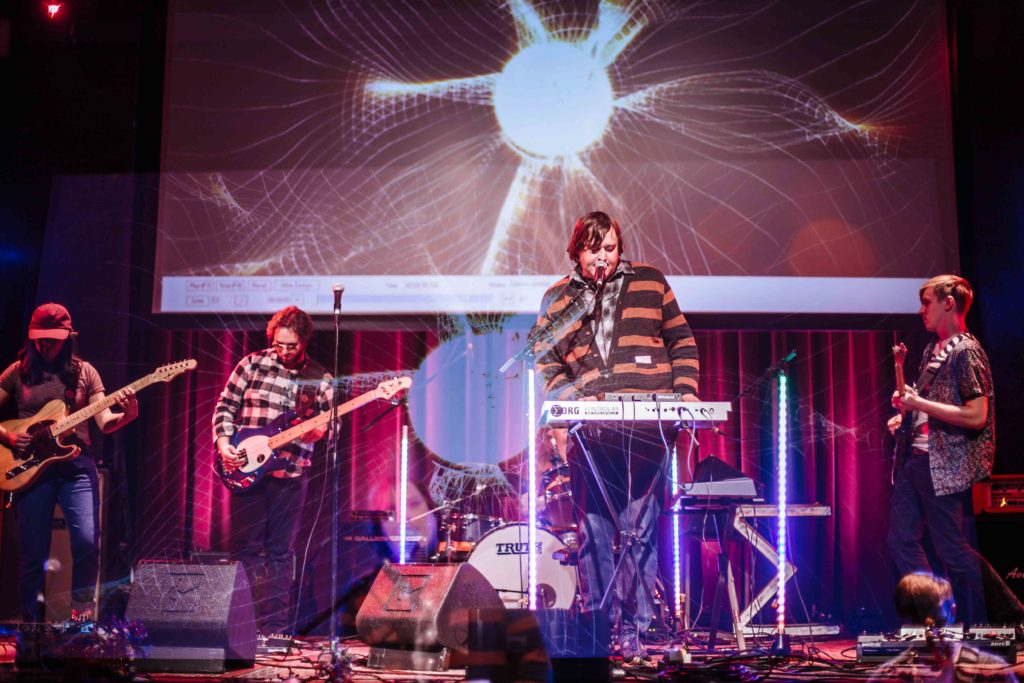 Photos above by Heather Hanson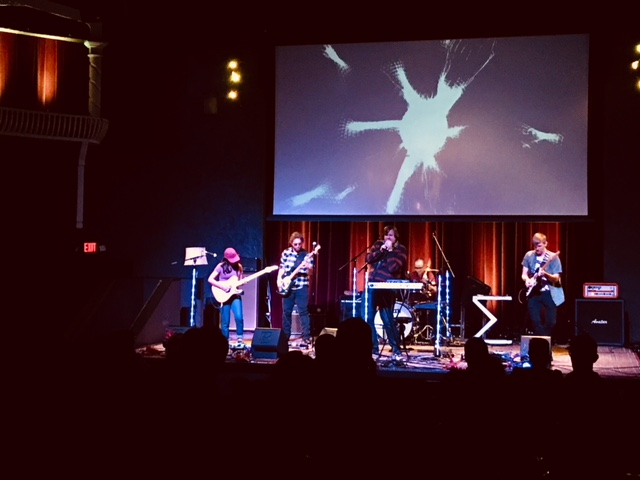 LEARN MORE: EPSPs & Entropy!
Our new favorites: KING WHO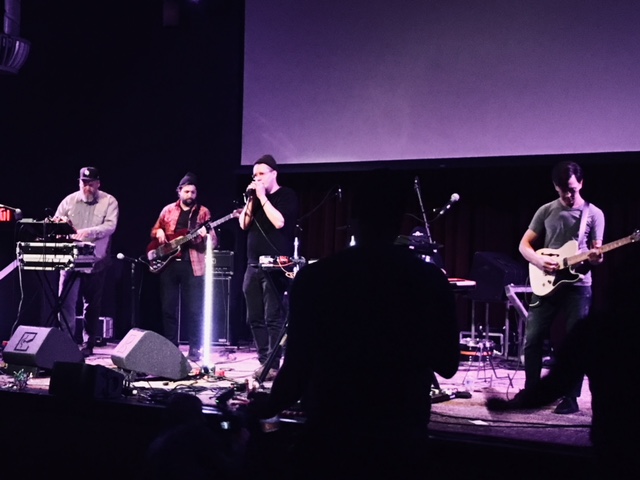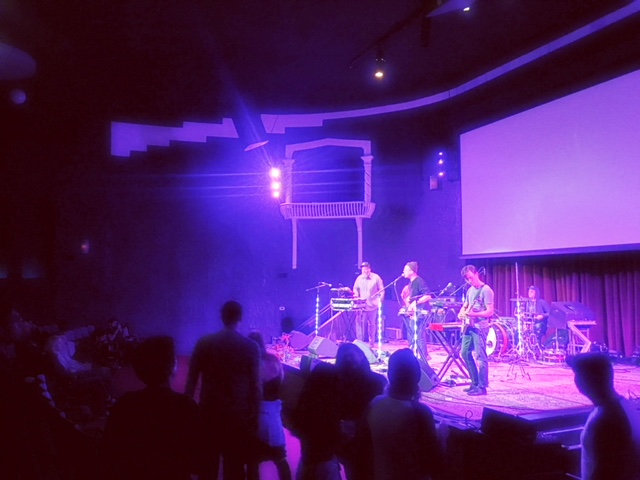 And the rock gods of Portland: Cambrian Explosion!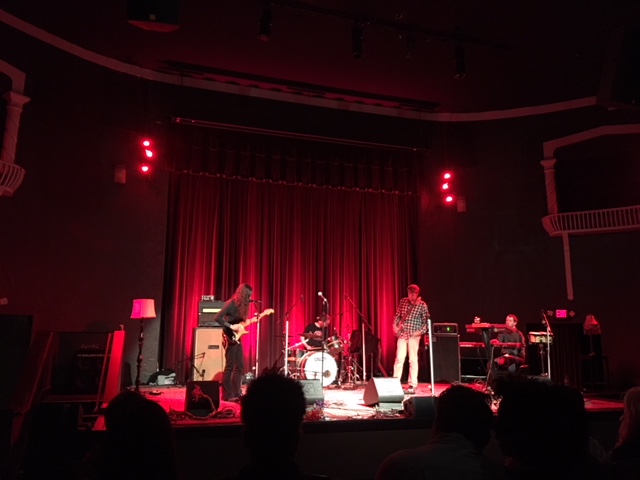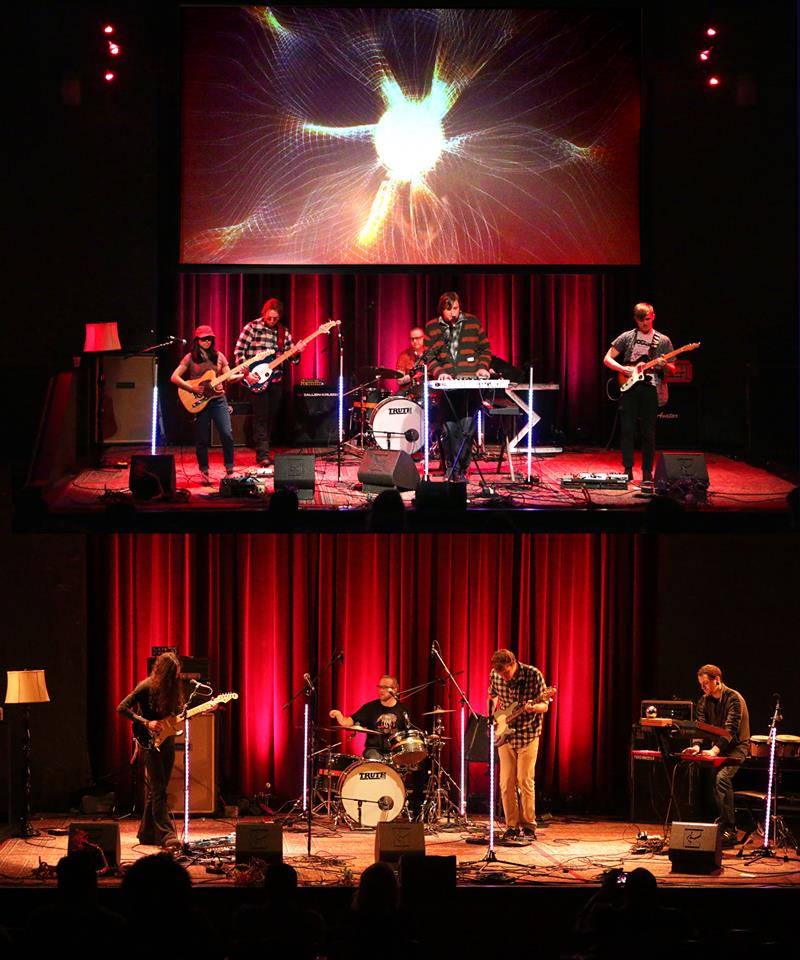 Photo above by Steve Montague (top: Shannon Entropy; bottom: Cambrian Explosion)
There were amazing lectures including our kickoff by Katie Wallin-Miller Ph.D., a postdoc in Bita Moghaddam's Behavioral Neuroscience lab at OHSU, who taught us just how irrational the economic behavior of rodents (and humans!) can be…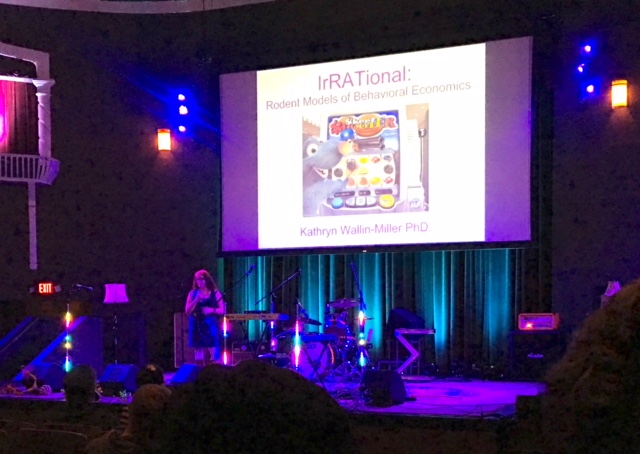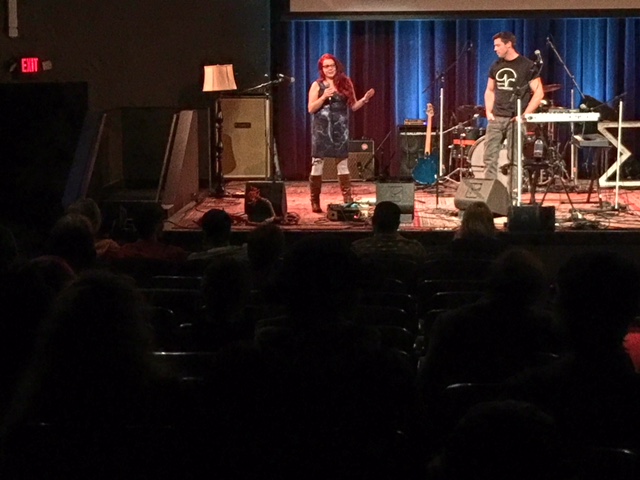 LEARN MORE: Sex, cognition, and stimulating neurons: Katie Wallin-Miller featured in OHSU In the Lab
And a powerful talk by Binyam Nardos Ph.D., a postdoc in Damien Fair's Neuroimaging Lab at OHSU, who described the danger of our brains taking shortcuts in regards to facial processing based on the interaction of social context and race…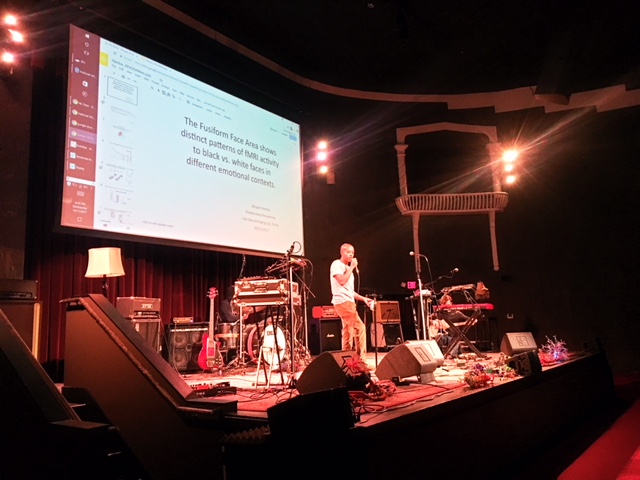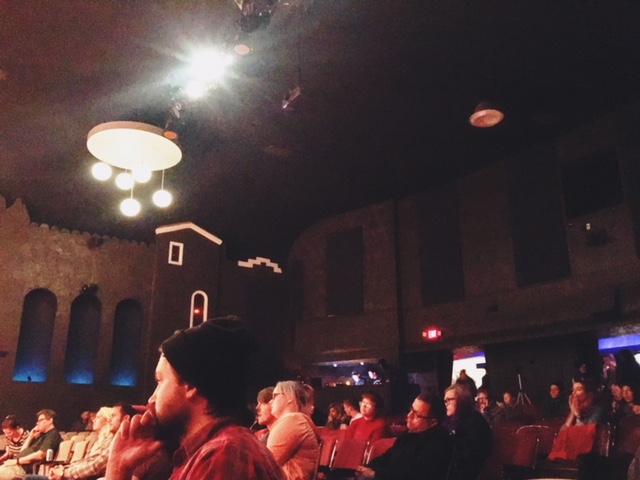 And also – at around 10:00pm! – we heard from Larry Sherman Ph.D., one of the world's leading experts on myelination. Larry explained how we might fix damaged brains – particularly in those individuals suffering from demyelinated nerves in multiple sclerosis – using their own existing stem cells and sugar! There are apparently some very promising new drugs under development at the Oregon National Primate Research Center (ONPRC)…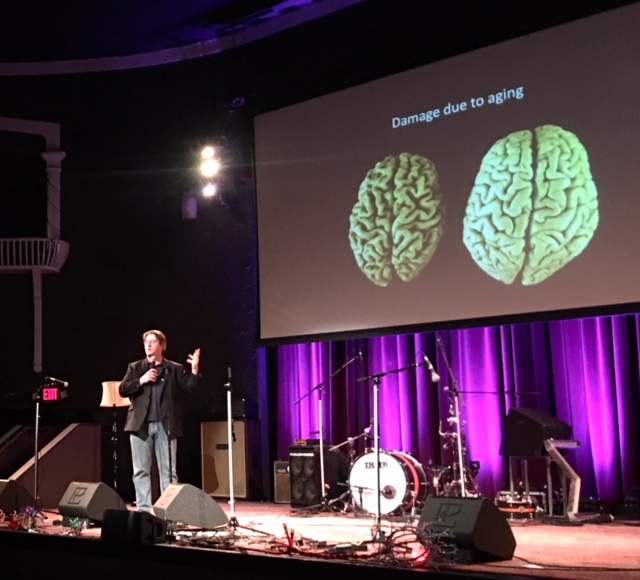 There is a unique colony of Japanese macaques at the ONPRC, where a few each year develop an inflammatory demyelinating disease that looks much like multiple sclerosis. This is what drew Larry to the Pacific Northwest, and has allowed for such exciting progress in research on MS treatment.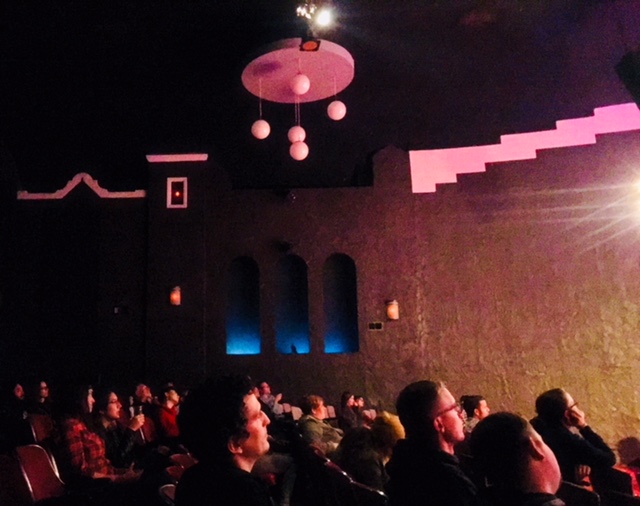 LEARN MORE: A Novel Therapeutic Approach to Repair the MS Brain
LEARN MORE: Immunopathology of Japanese macaque encephalomyelitis is similar to multiple sclerosis
We tried out some new technology too, courtesy of the PSU Neuroscience Club! We mapped EEG brain waves to MIDI outputs and used brain activity to manipulate the projected visuals in real-time! (WHOA!) Thanks to Thomas Madison and Ryne Freed for their neuro-techno-psychedelic wizardry!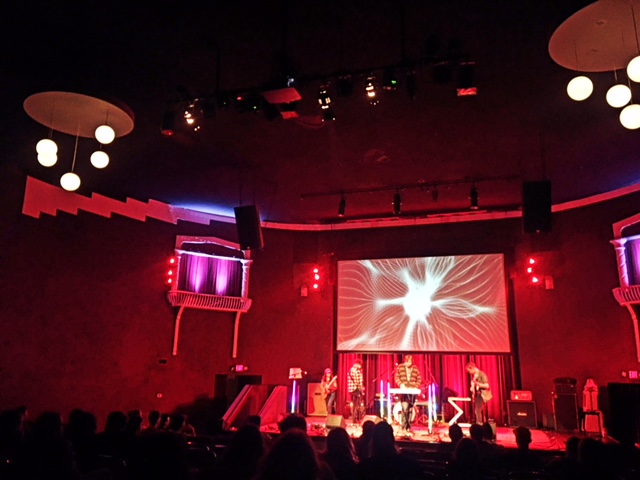 Their visuals synapsed seamlessly with local lighting legend Tobin Tanner's light show!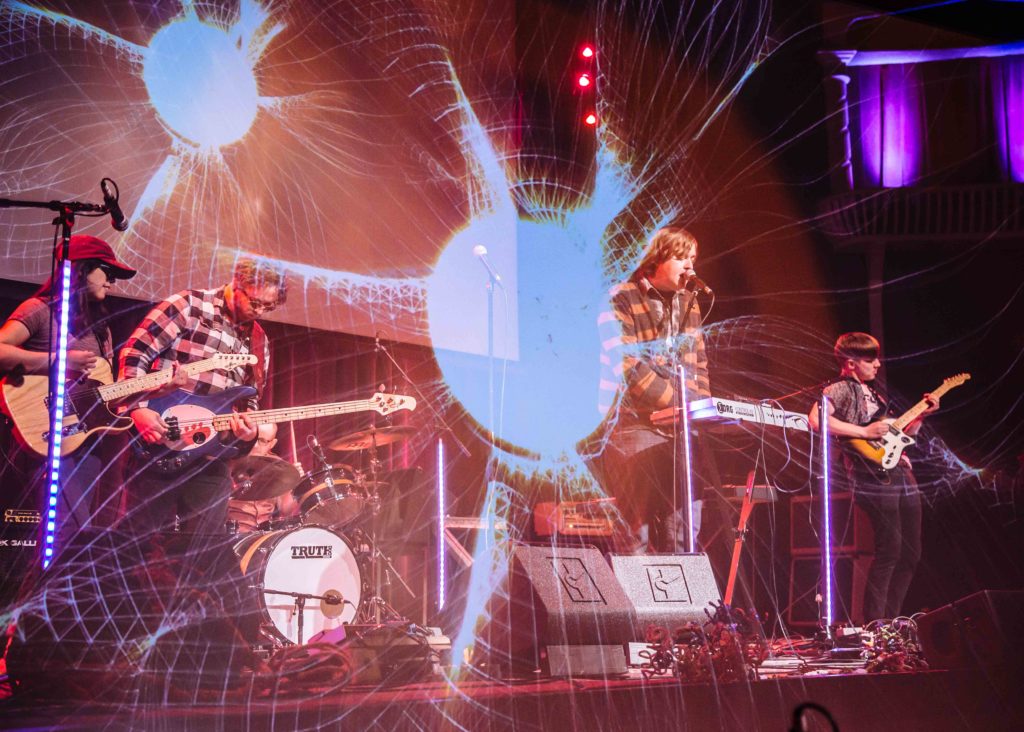 Photo above by Heather Hanson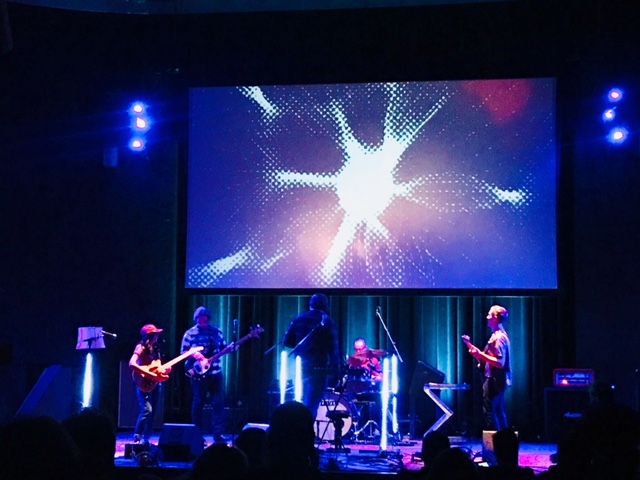 And if that wasn't enough we had the raffle to end all other raffles.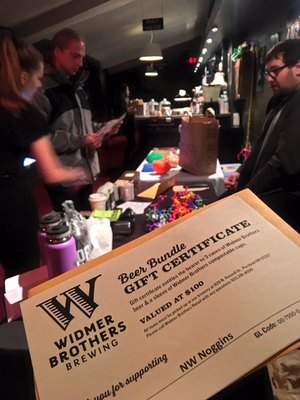 We raffled off some generous donations from alt-J, Hoodoo Ski Area, 10 Barrel Brewing, the Portland Art Museum, the Oregon Zoo, Stumptown Coffee, Thunder Road Guitars PDX, Portland Roasting Coffee, Oregon City Brewing, Cafe Ponte, Barbur World Foods, Starbucks, New Season's Market, Forge Hot Yoga, Widmer Brothers Brewery, the Hollywood Theatre, Ground Kontrol Classic Arcade, and Be Me solutions. The Noggin raffle was a big hit.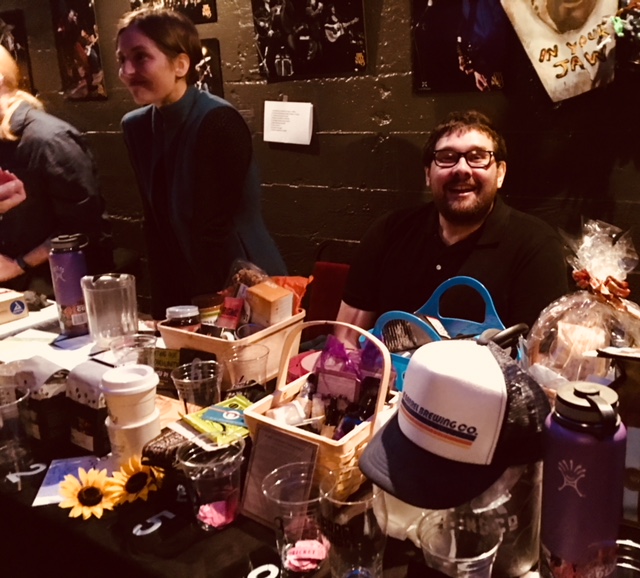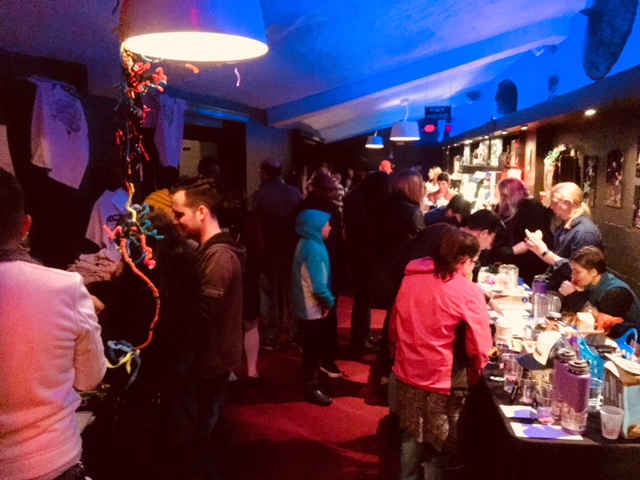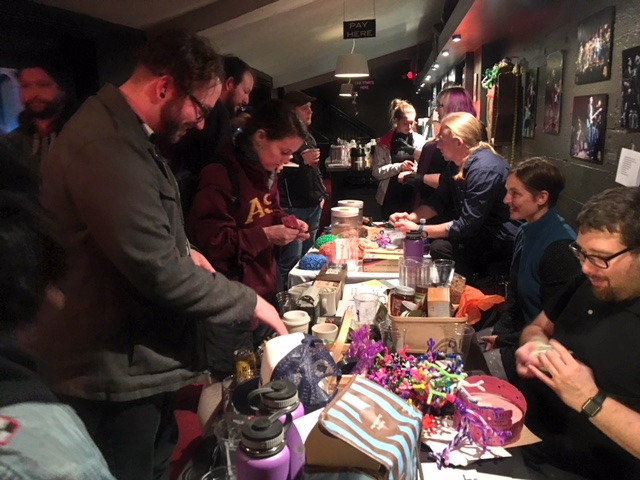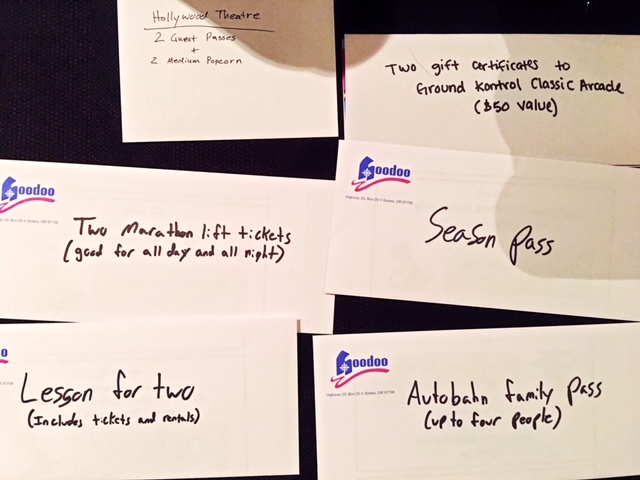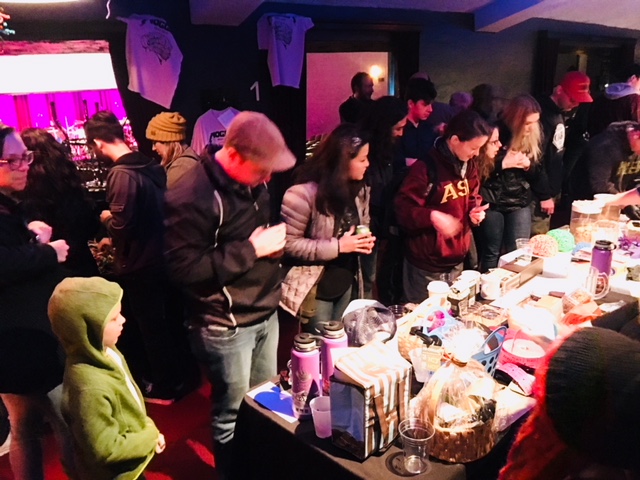 Local media outlets like Honey Latte Presents, XRAY Music, Radio Hot Tub, Gritty Birds, Super Groovy Cosmic Bus, and Vortex Music Mag helped us to make this event a success too! And  behind the scenes our financial sponsors at Active Recovery TMS, Dialsmith, Rewire Neuroscience and Amelia's restaurants were vital to making this event happen.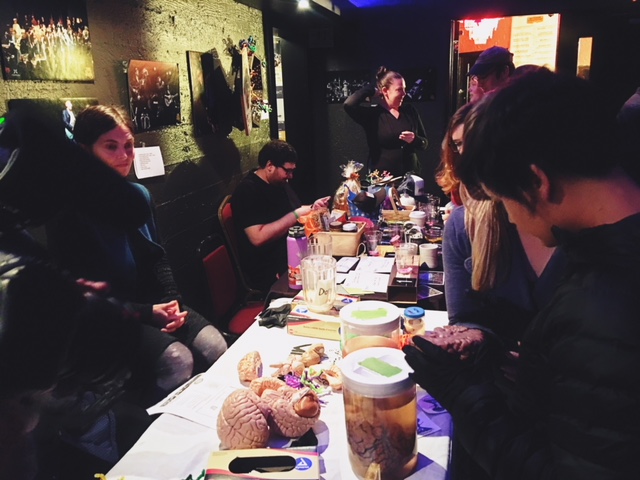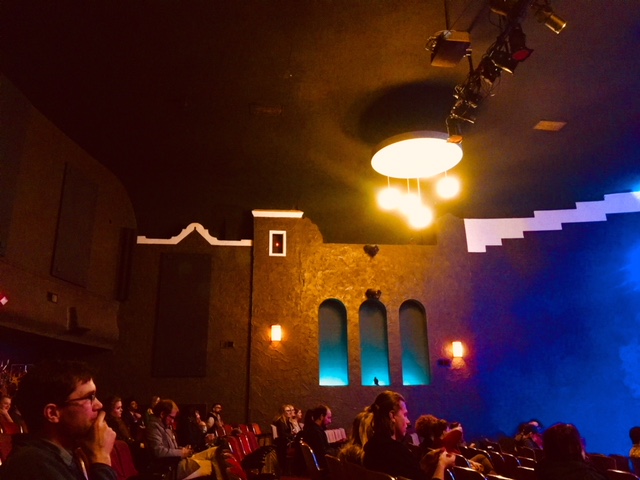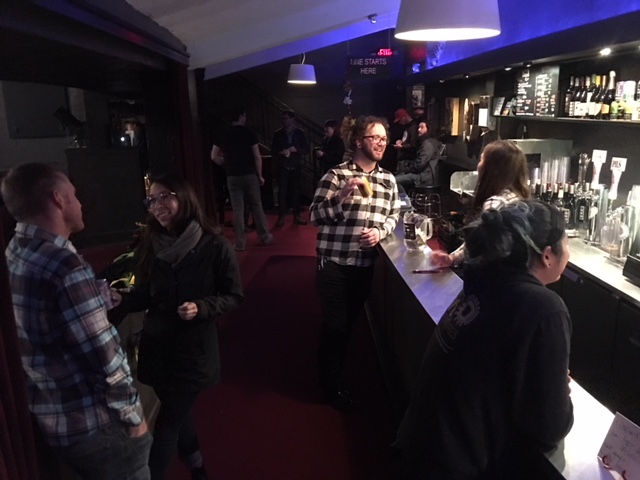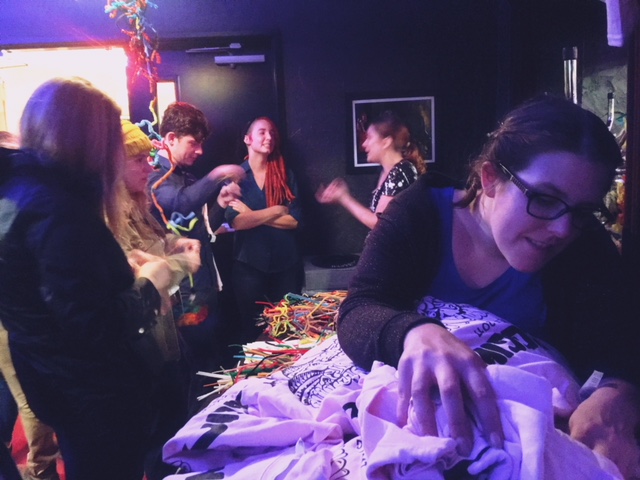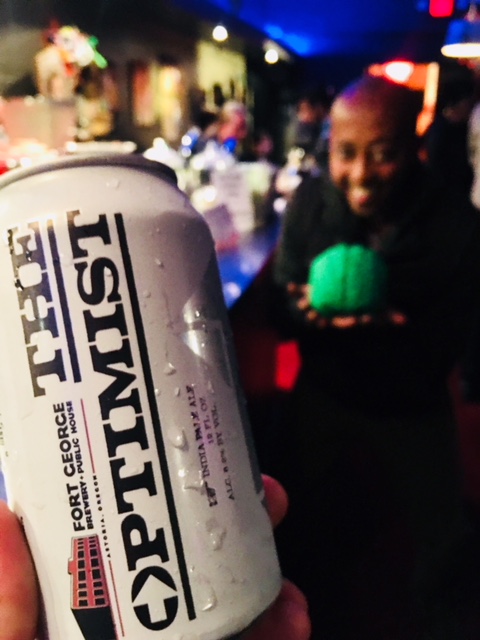 Beyond the glitz and glam of beautiful art, delicious beer, timeless rock and roll, and all the raffle hype, our biggest achievement was bringing science (and brains!) to the people, and using art as a means to make it accessible and rewarding for everyone involved.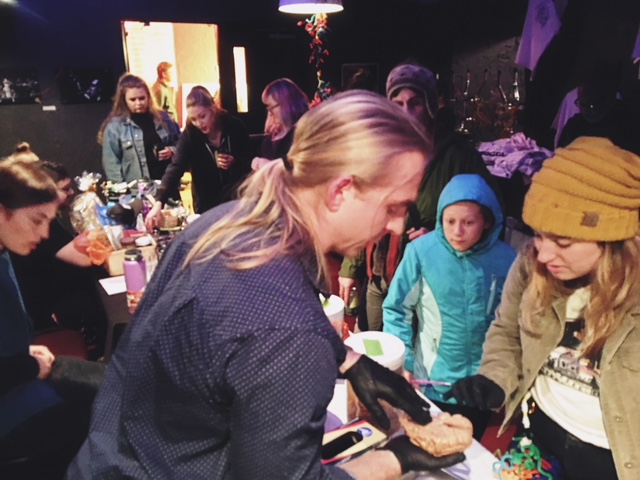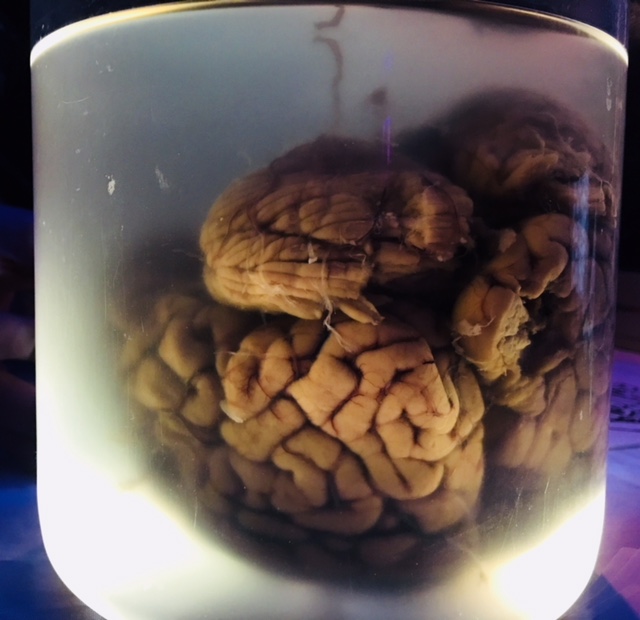 It's moments (and facebook posts!) like these that remind us of why we do all of this: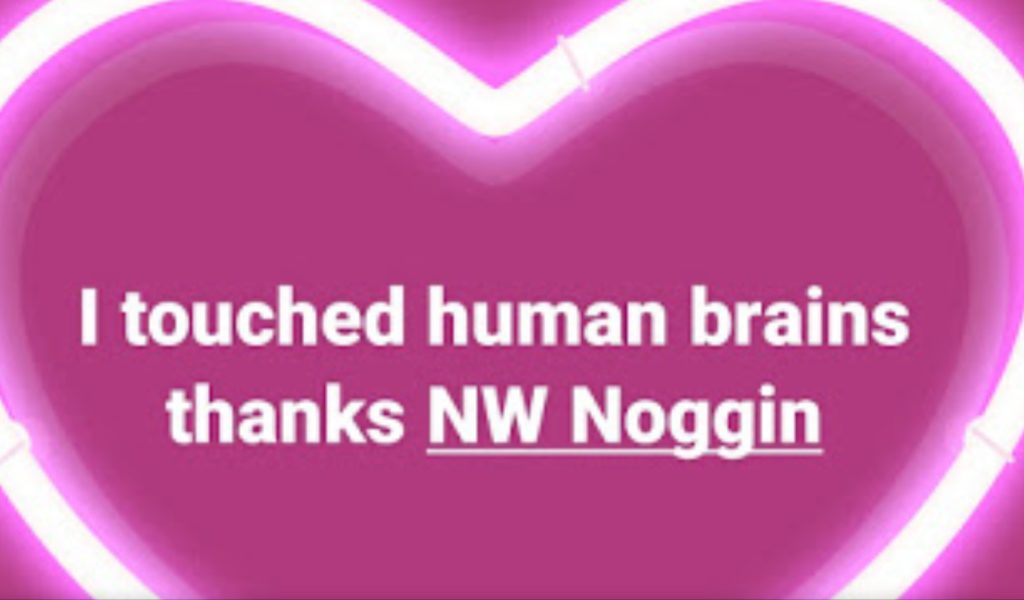 We would like to thank everyone who attended, volunteered, spoke, sponsored, raffled, learned, taught, donated, and gave us so much support and inspiration to keep our neural networks growing!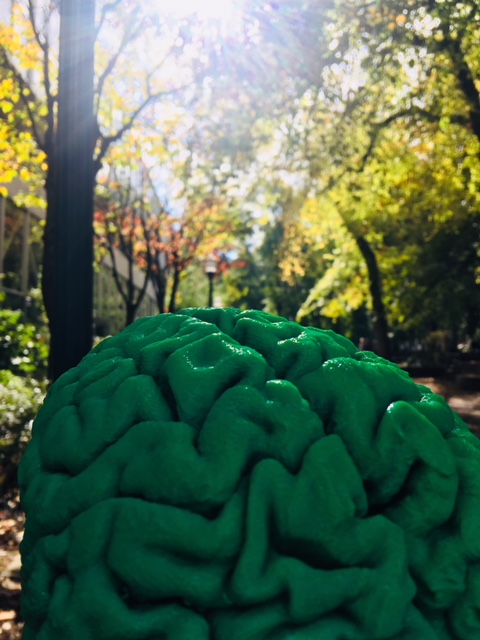 If you were unable to attend Noggin Fest 2017 but would still like to make a donation, we have a fund! Just follow the instructions at the link below:
LEARN MORE: Many Noggins are better than one!
And see what our students did with the funds they raised!