Artists are critical to the success of effective outreach programs.  Art engages students, allows them to creatively explore, represent, interpret, extend and convey scientific concepts and ideas, and makes learning about the relationship between brain and behavior personally relevant.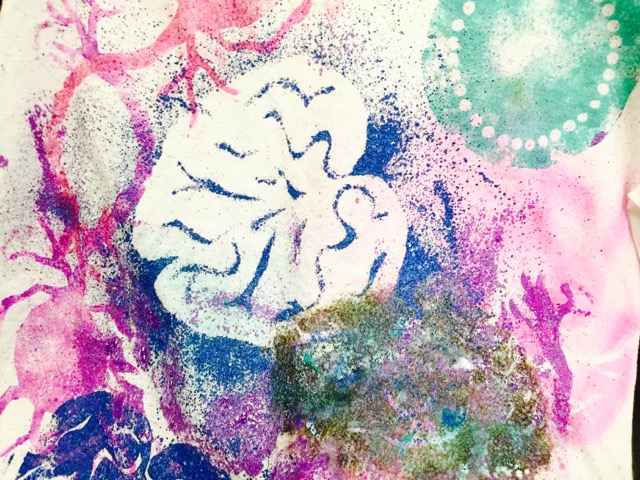 We aim to fully integrate art and artists into our neuroscience curricula;  to take "STEM" to "STEAM…"
As an undergraduate or graduate student of art, you'll work directly with fellow graduates and undergraduates studying neuroscience and psychology to develop coursework and activities.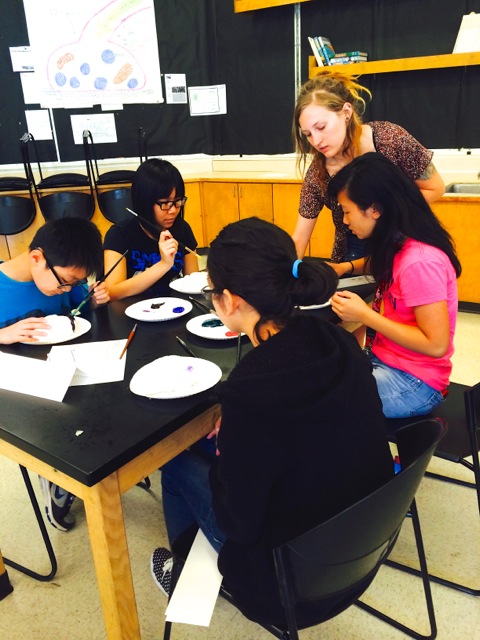 You'll apply your creative skills and expertise to help engage K-12 students in learning about the brain, and behavior, including relevant aspects of cognition and perception…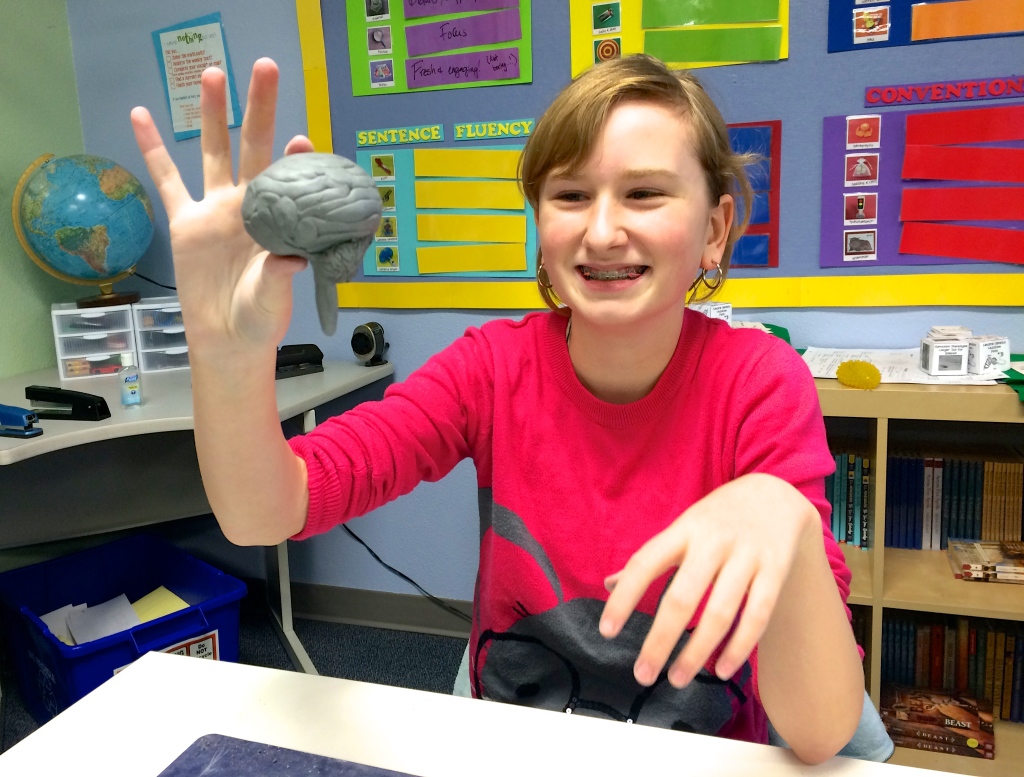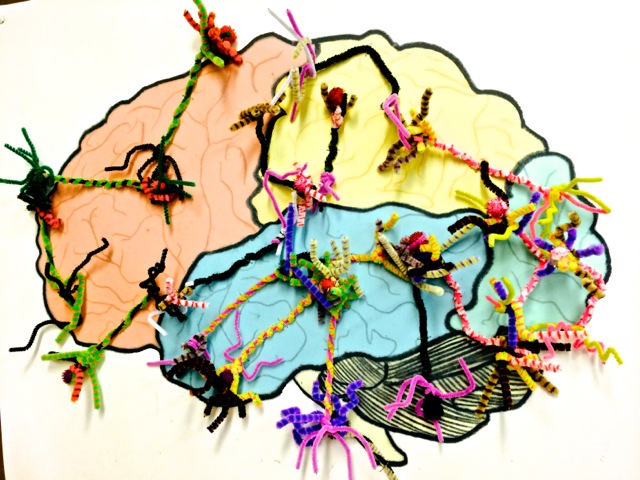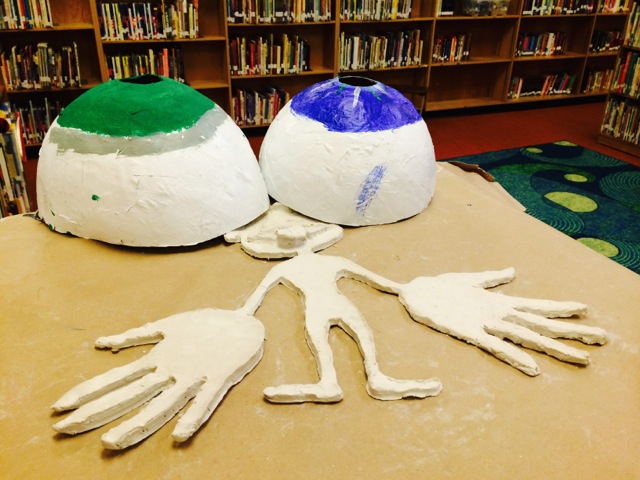 LEARN MORE:  Noggin Bloggin
A regularly updated summary of our outreach visits and activities, with an emphasis on the science presented, and the arts projects designed to educate students and the public about research exploring the link between brain and behavior…
LEARN MORE:  Calendar of Events
What's next on our schedule?  How can you get involved?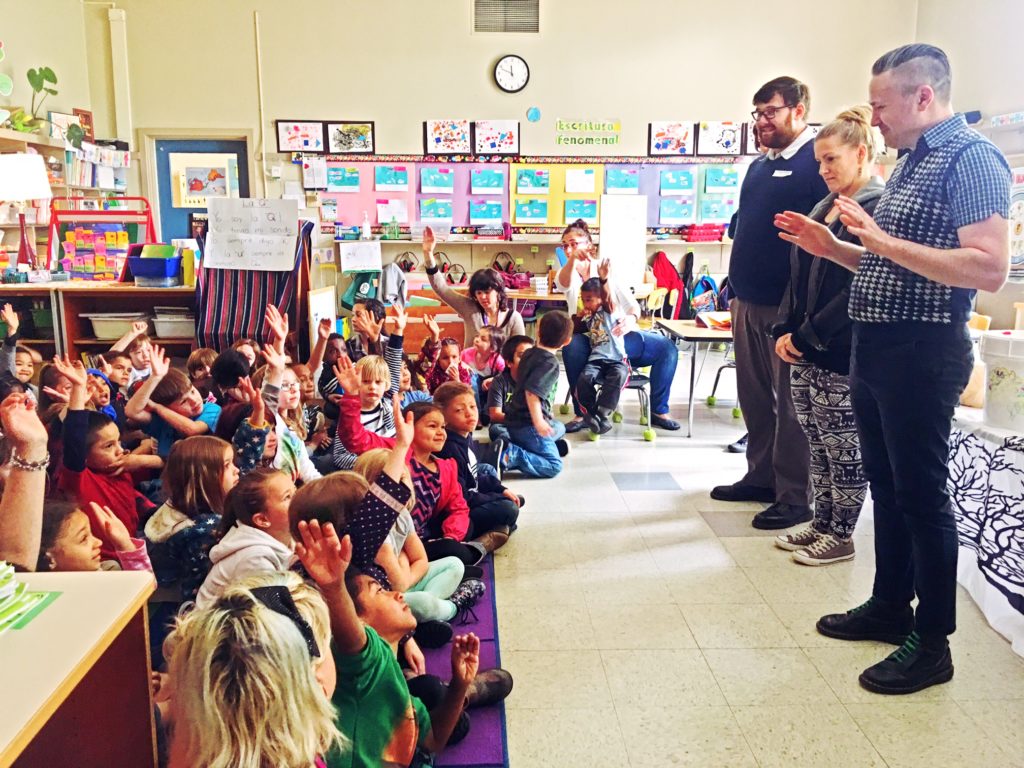 Sometimes we run programs in summer, though we have ongoing outreach events going all year…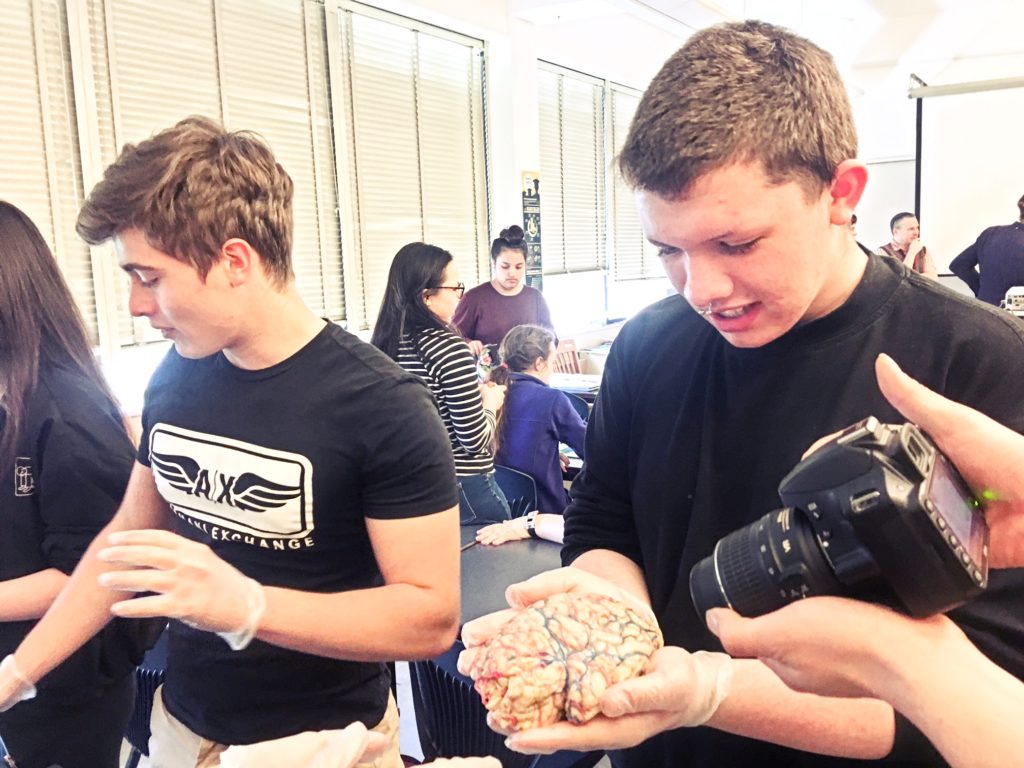 For example, in summer 2015, we planned and delivered two middle school course experiences (Sabin K-8 and Jason Lee K-8, both in Portland Public Schools), one elementary and middle school program (at the Boys & Girls Club in Vancouver), and one WSU Vancouver-based high school outreach effort, through the MESA (Mathematics, Engineering, Science Achievement) program in Vancouver and Evergreen Public Schools…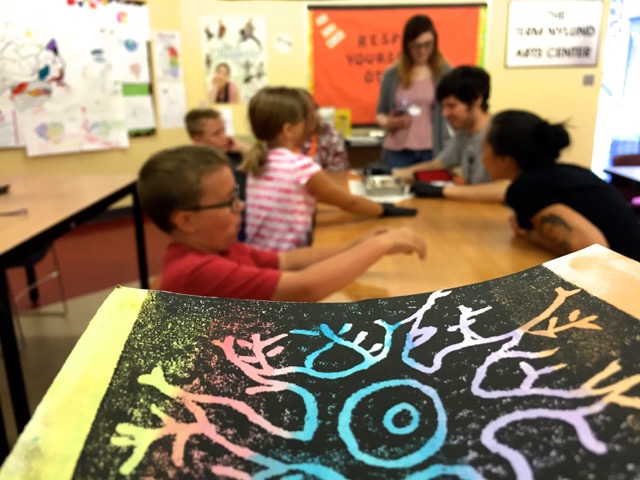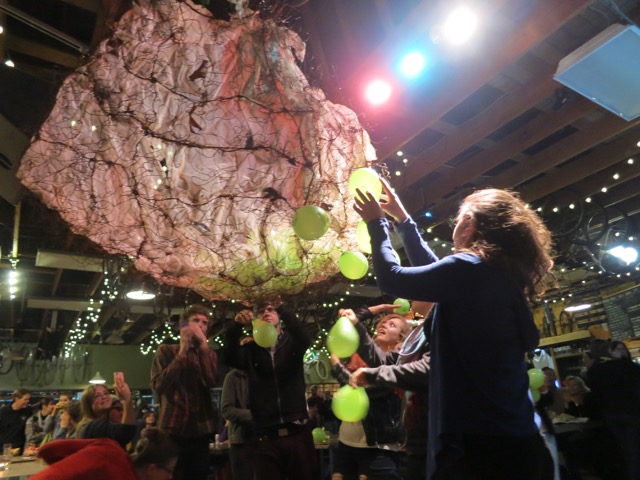 Art students from PNCA are highly encouraged to collaborate with neuroscience graduate students from WSU Vancouver, OHSU and PSU on a public presentation of work at Velo Cult, a bike shop/event space/pub in Northeast Portland!  Please contact Jeff Leake at NW Noggin to learn more: aspragus@yahoo.com
This is an opportunity to work across disciplines and present in a fun, community setting, and help inform the public about recent discoveries in neuroscience research…
For more information on NW Noggin and how to participate, please fill out the following form. You will receive a confirmation email with some required information and an opportunity to share what you'd like to contribute to our ongoing outreach efforts! We hope you'll consider participating with NW Noggin and contributing to our integrative approach to teaching!
FOR ALL OUTREACH PARTICIPANTS: A note about community and respect…
We have an extraordinarily diverse K-12 student population, and a diverse community of teachers as well. We expect our volunteers to be fully respectful and welcoming of difference, including differences involving national or ethnic origin, family status, race, sex, gender expression and identity, and sexual orientation. Inappropriate behavior is unacceptable, and will result in removal from NW Noggin activities…
Please help everyone feel valued as full, respected participants in our teaching and learning communities – this is key to successful outreach…