Post and pictures by Jessica Patching-Bunch, NW Noggin Resource Council member
NW Noggin is everywhere..!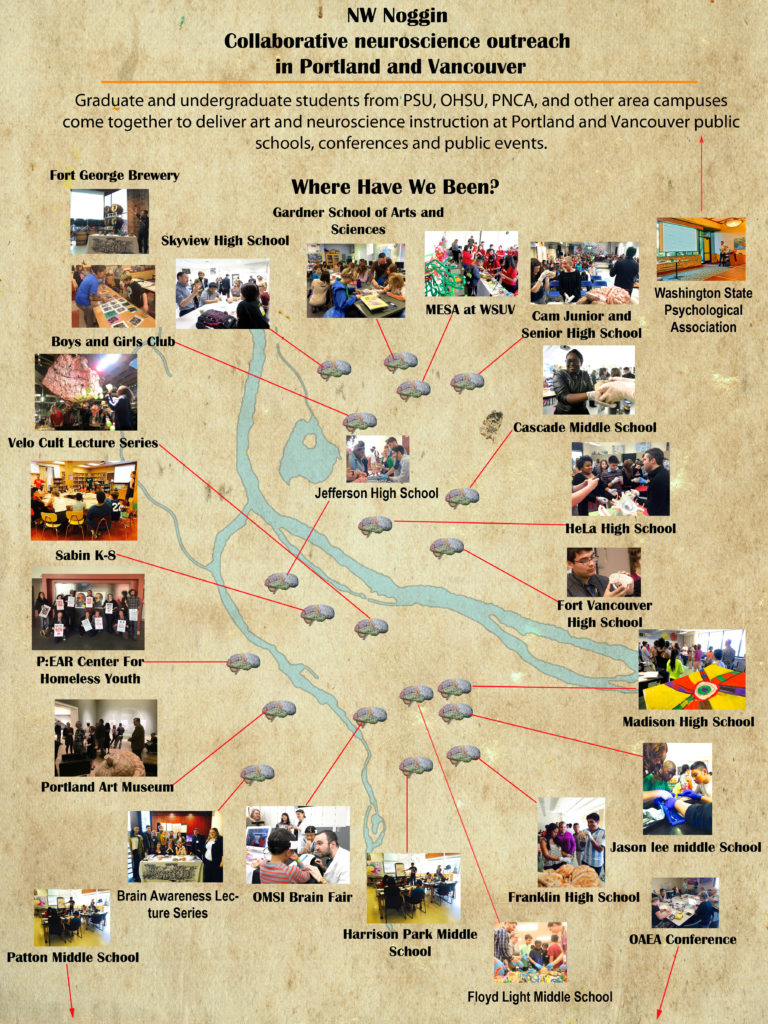 This week a dozen bright and eager high schoolers from all over the Portland area were welcomed to tour various departments at Oregon Health & Science University (OHSU) as part of a STEM learning program with the The Saturday Academy…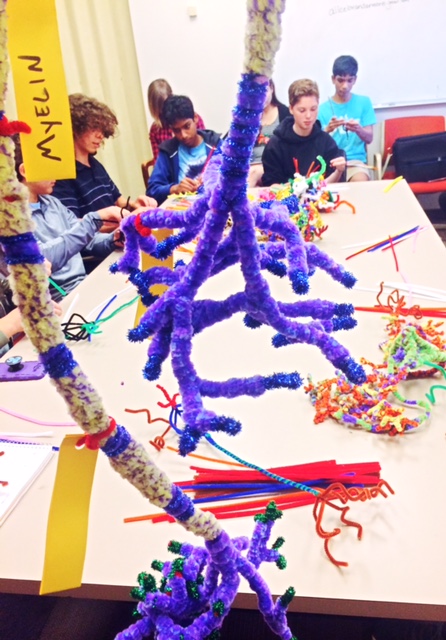 Staff from OHSU's Developmental Brain Imaging Lab welcomed the opportunity to introduce current brain research and possible future science career paths to these young academic enthusiasts…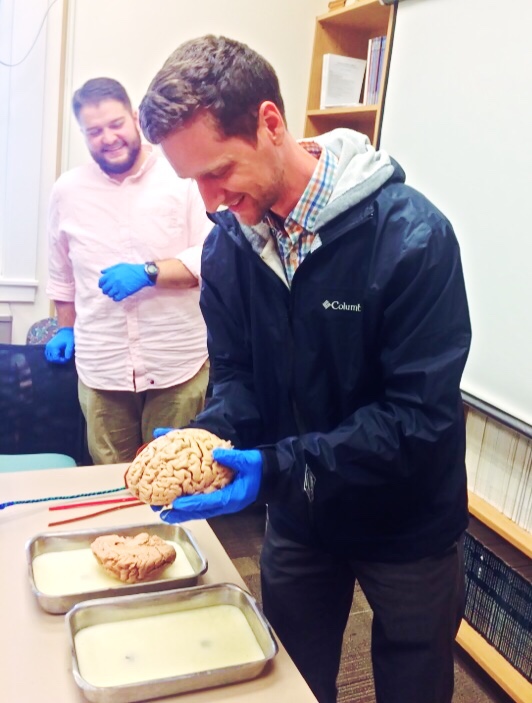 The Saturday Academy is a local Pacific Northwest nonprofit that offers supplemental education in science, technology, engineering and math (STEM). Connecting young people with community experts and educators leads to hands-on, in-depth learning experiences that can facilitate life long opportunities.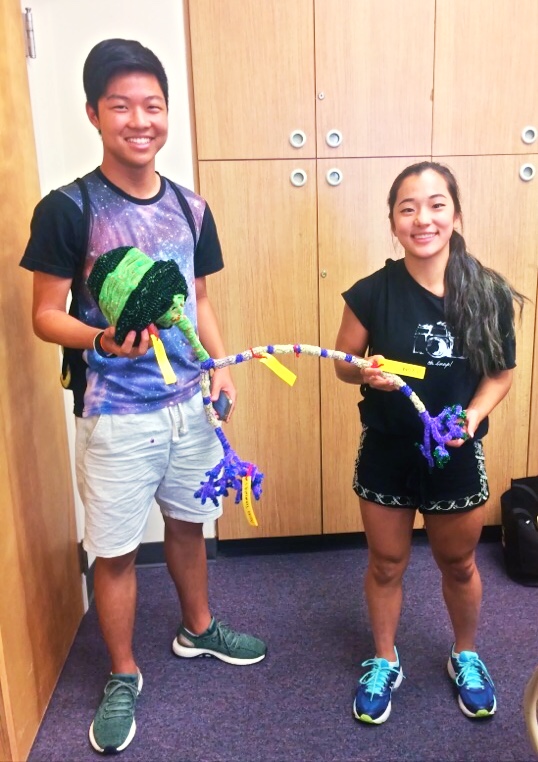 The Developmental Brain Imaging Lab (DBIL) at OHSU is housed in the Division of Psychology within the Department of Psychiatry and is led by Principal Investigator, Dr. Bonnie Nagel.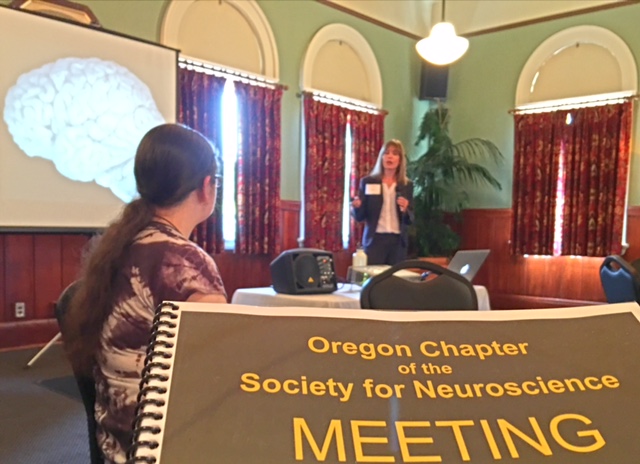 LEARN MORE:  Edgefield EPSPs: Growing in Networks @ SfN!
LEARN MORE:  Current Research
This lab studies brain development and behavior change in youth. Human participant studies seek to understand both development in healthy brains as well as the risky behaviors that can affect healthy development. You can learn more about this lab and its team with DBIL news!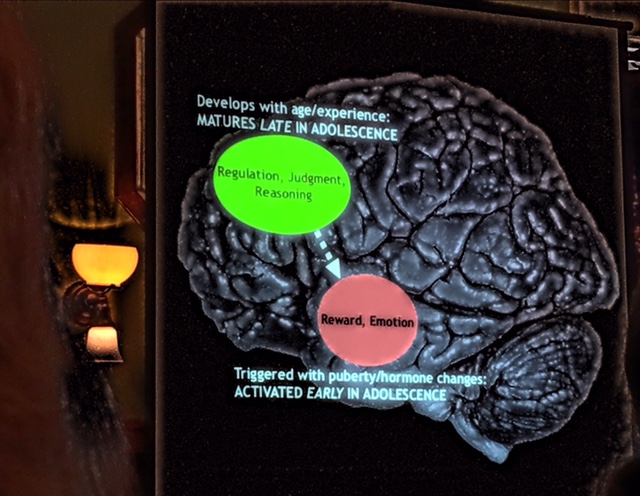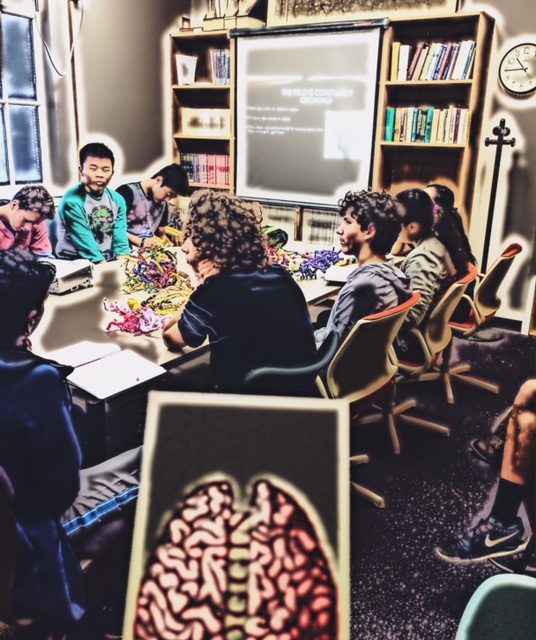 Earlier in the week the students had learned about the structure and function of a neuron. NW Noggin Resource Council member, Portland State University graduate and DBIL staff member Jessica Patching-Bunch joined in the fun, bringing pipe cleaners for neuron building and REAL human cadaver brains for the students (and lab staff) to examine!!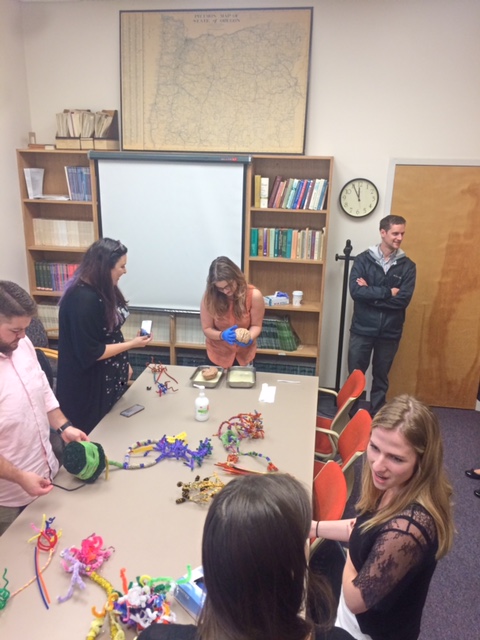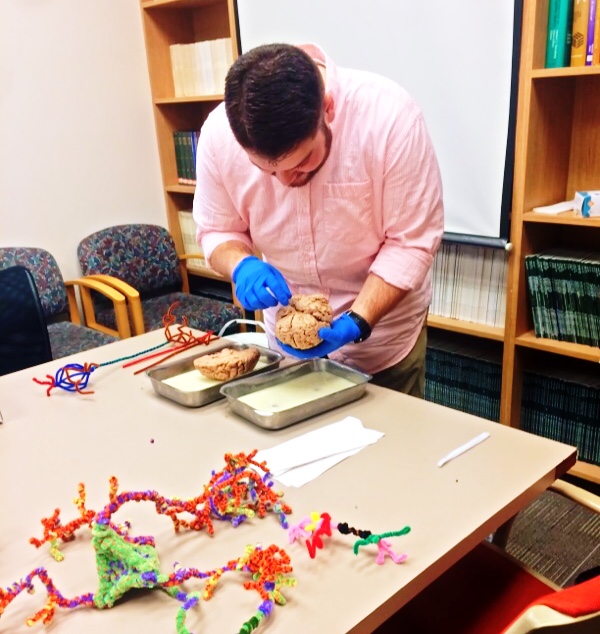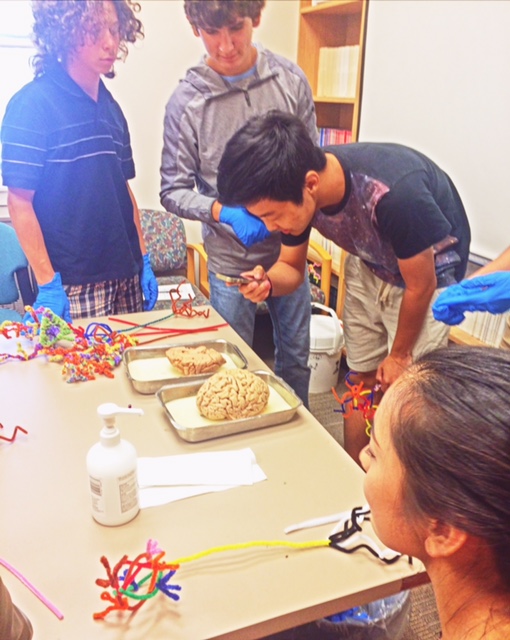 Our students learned that they are developing increasing amounts of white matter, or axons  –  the wires of their brain cells that link up discrete "nodes" (brain areas) of gray matter (cell bodies, plus the ends, or terminals, of axons and the synapses they form with dendrites, or branches of those same cells).  Adolescent brains are busy forging networks of "rich (highly interconnected) nodes" that operate more and more efficiently with experience to let them attend, remember, integrate, organize and behave…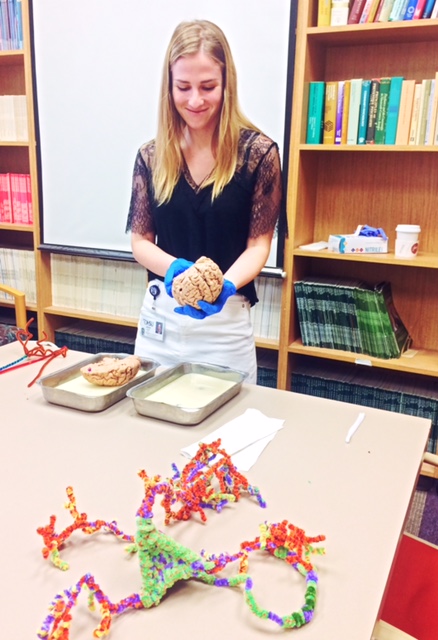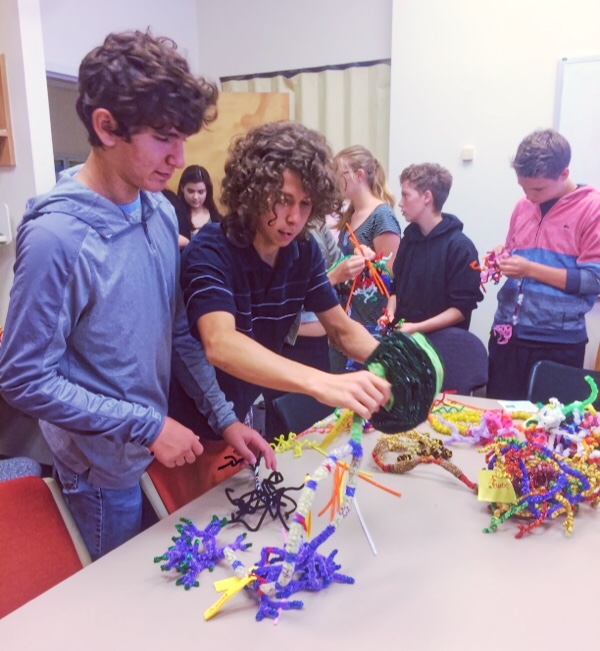 LEARN MORE:  How do neurons send electrical messages?
It was thrilling to consider all those changes in connectivity occurring right now in real brains, visible using various imaging tasks at OHSU.  It was also fun to construct our own neurons  –  some with long axons, and some shorter cells found in cortical regions linked up by growing white matter cables…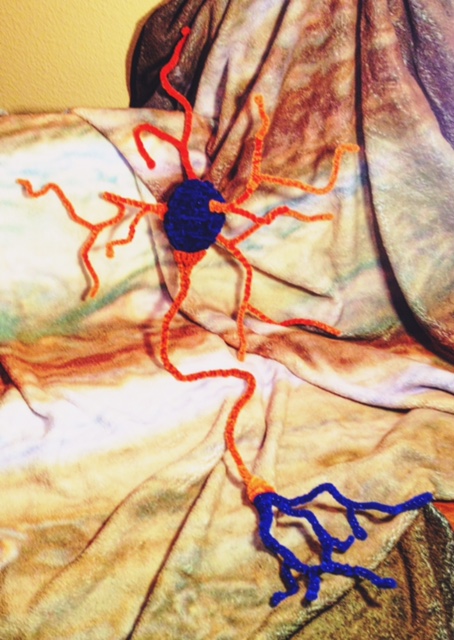 LEARN MORE:  Typical and atypical brain development: a review of neuroimaging studies
LEARN MORE:  Altered White Matter Microstructure in Children with ADHD
LEARN MORE:  Imaging brain development: the adolescent brain.
The DBIL staff members were just as excited as the students to engage in neuroscience inspired art projects! And as members of a neuroimaging research team, there are many opportunities to see brain scan pictures  –  but the chance to hold a human brain in your hands comes around much less often!!!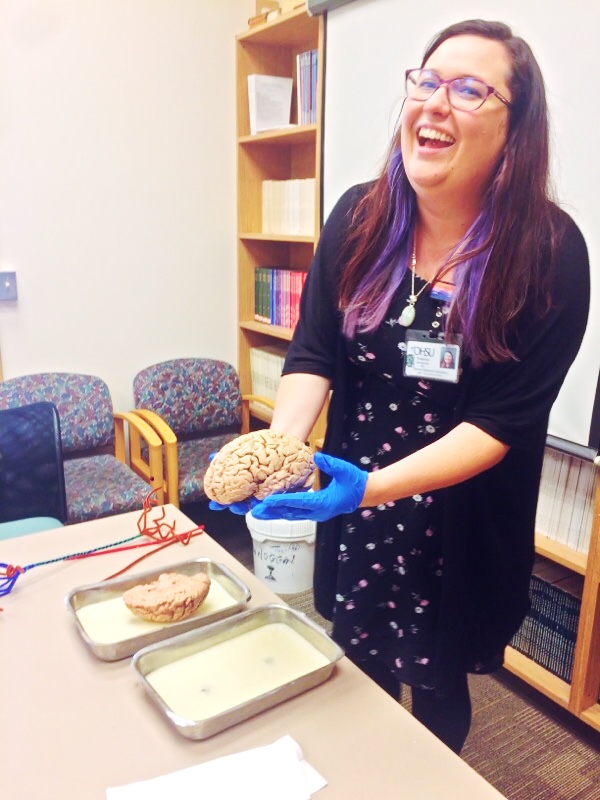 Several of these young participants had previous experience with NW Noggin through our volunteer school outreach efforts at Hillsboro's Liberty High School! There were fantastic questions about how to get involved with our nonprofit service work, and about future educational options and careers.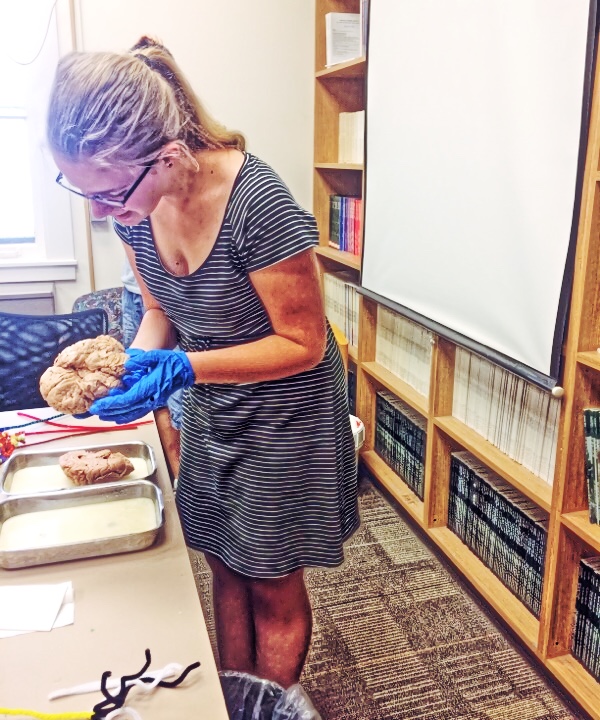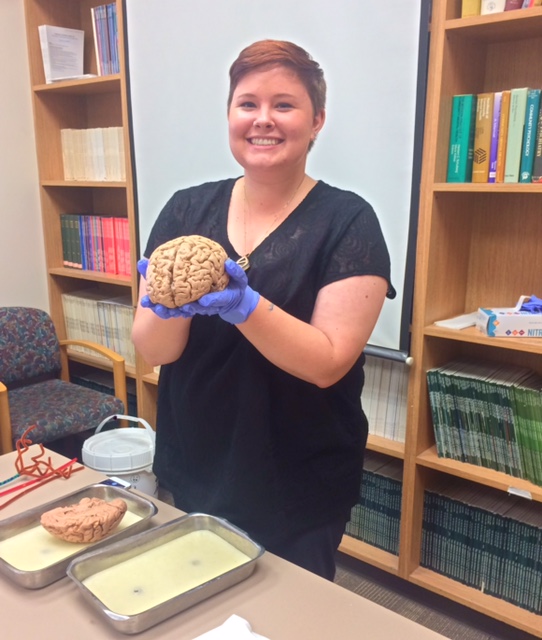 NW Noggin is also a featured training program in the hallway of OHSU's clinical psychology research department!!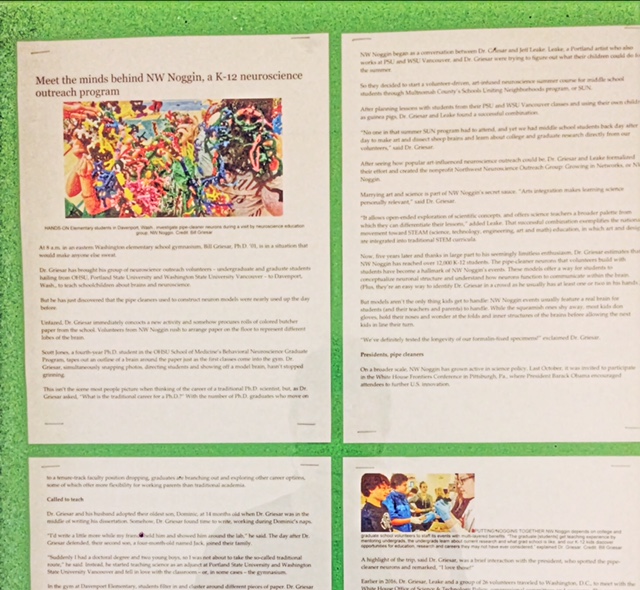 A big thank you to the DBIL lab Manager, Kristina Hernandez, for inviting NW Noggin to this outreach opportunity!
LEARN MORE ABOUT NW NOGGIN IN SCIART MAGAZINE…
Brush strokes & brains!