NW Noggin was invited, as the guest of both the Neuroscience and the Science, Technology, Engineering, Art & Mathematics (STEAM) caucuses in the US House of Representatives, to present a "Brains + Art" briefing in April, 2016!
READ MORE:  NW Noggin House briefing invitation – 4-27-16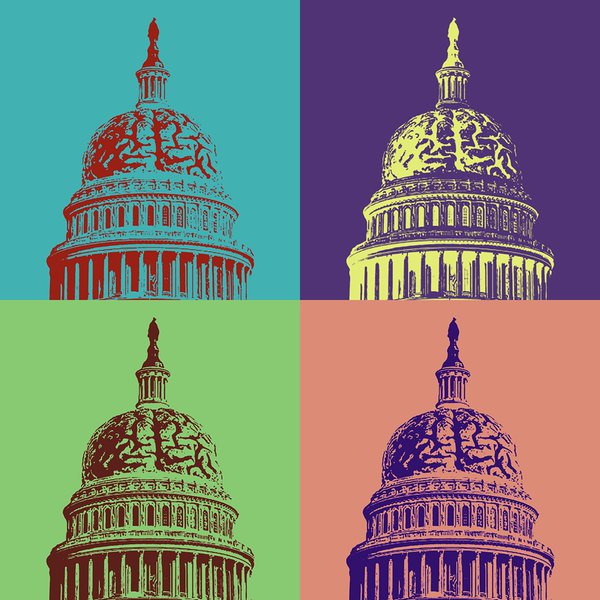 Image by Jeff Leake and Alex Voigt (2016)
Three of the four co-chairs of these Congressional House committees are from the Pacific Northwest, including Rep. Earl Blumenauer-OR and Rep. Cathy McMorris Rogers-WA (both co-chairs of Neuroscience), and Rep. Suzanne Bonamici-OR (a co-chair of STEAM).  The second STEAM co-chair is Rep. Elise Stefanik-NY.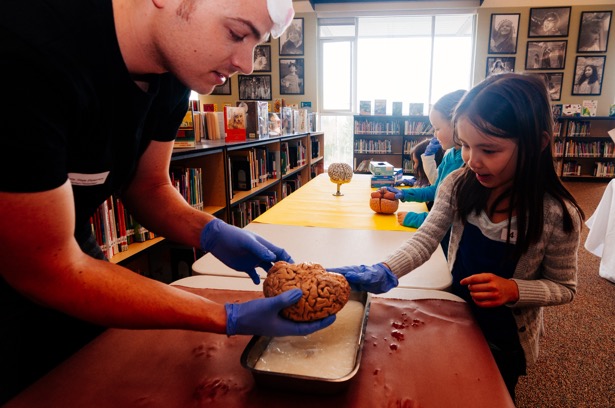 Our graduate and undergraduate NW Noggin volunteers from Portland State University (PSU), Oregon Health & Sciences University (OHSU) and other area institutions are major contributors to arts-integrated neuroscience outreach efforts in this region…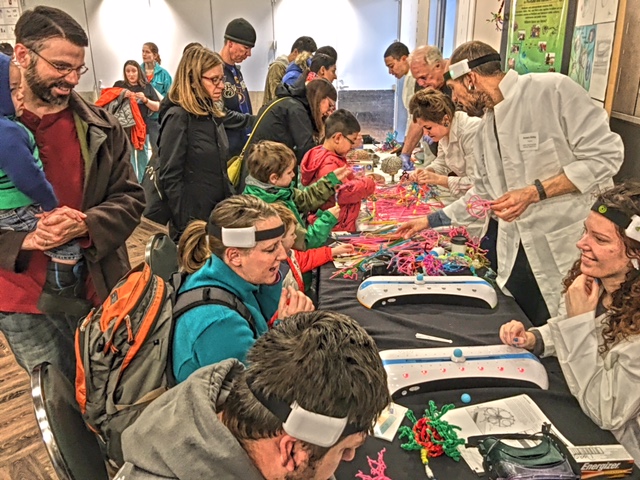 The American Brain Coalition, a non-profit organization comprised of leading professional neurological, psychological, and psychiatric associations and patient groups provided brains for all events, thanks to Dr. Paul Aravich, and coordinated a reception for the House briefing, co-sponsored by Portland State University, OHSU, the Portland Art Museum, the Phillips Collection and WSU Vancouver, in Washington DC…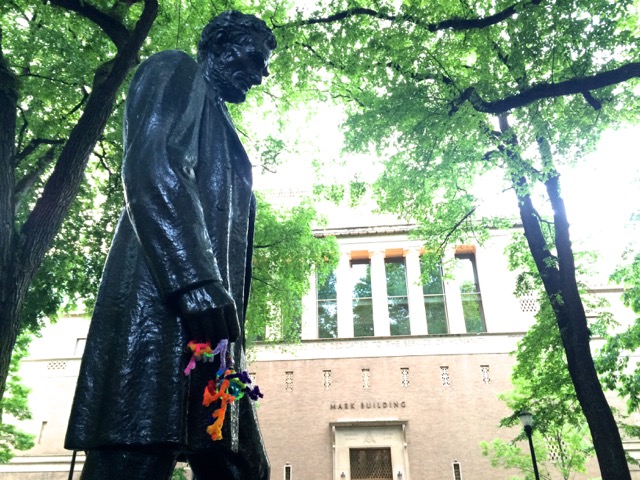 We highlighted the Pacific Northwest as, in the words of Congressman Earl Blumenauer, a "neuroscience powerhouse," and also as a center of arts-integration in STEM (a.k.a., STEAM) in public K-12 schools and the broader community.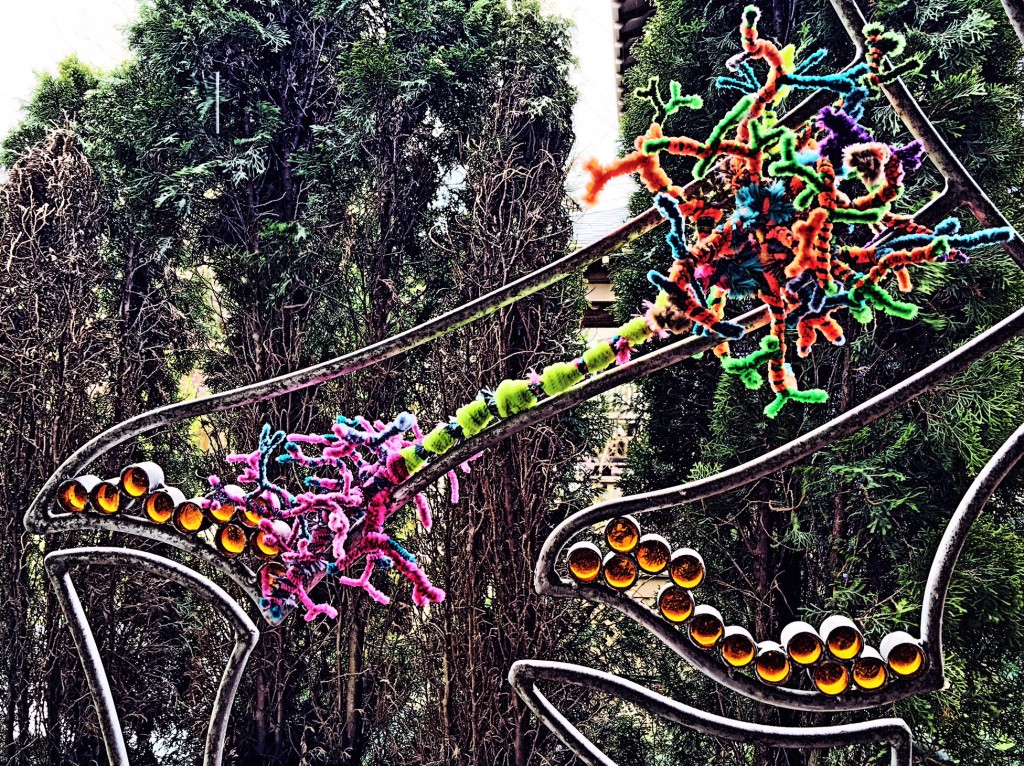 Our NW Noggin volunteers develop their own STEAM programs, and serve academic priority students and the general public in varied formal and informal settings, including Skyview and Fort Vancouver high schools in Clark County, Washington, Portland and Beaverton public schools, Portland's innovative P:ear homeless youth center, the Portland Art Museum, the Fort George Brewery in Astoria, Oregon, and Velo Cult, a Portland bike shop and pub.
More information about our ongoing STEAM efforts can be found at Noggin Bloggin.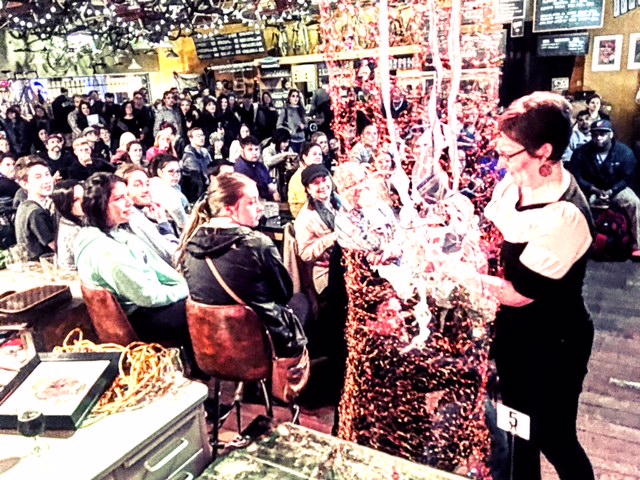 Noggin was also invited to present on "Brains + Art" to the Health, Education, Labor and Pensions (HELP) committee in the United States Senate!  Our volunteers described their federally supported research, and their extensive efforts to compellingly communicate what they are learning and discovering to K-12 students and the public at large…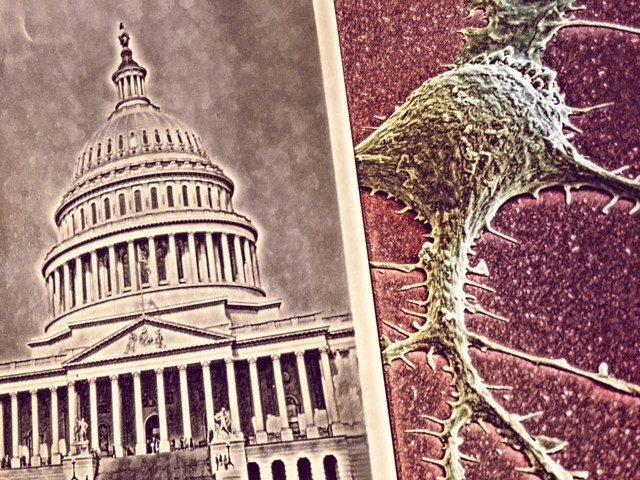 READ MORE:  NW Noggin Senate briefing invitation
LEARN MORE ABOUT BOTH BRIEFINGS: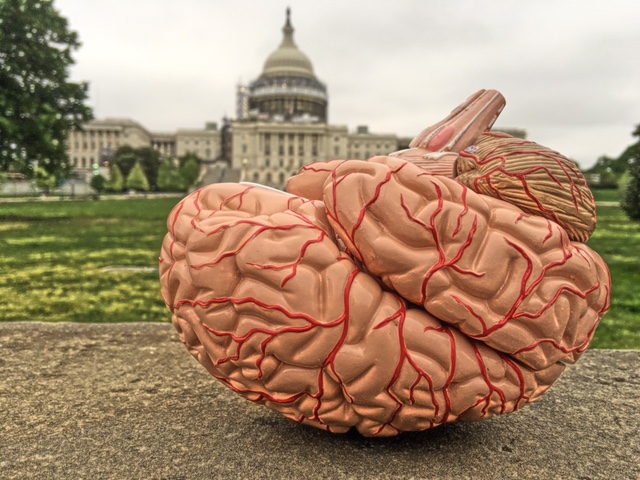 Noggin also collaborated with the Phillips Collection, where Paul Allen's popular "Seeing Nature" exhibit, which launched at the Portland Art Museum last fall, had recently opened…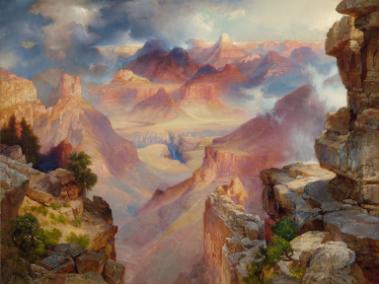 Thomas Moran, Grand Canyon of Arizona at Sunset (1909)
NW Noggin contributed text and graphics, along with educational materials for an associated gallery called "The Nature of Seeing," which includes striking images from the Allen Institute for Brain Science.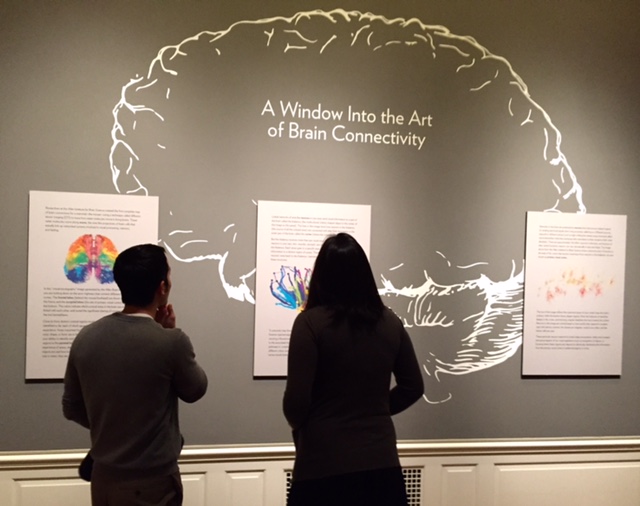 We brought our students, art and brains to the Phillips Collection for a Neuroscience Night at the museum!  The Fort George Brewery in Astoria shipped five cases of Northwest beer to this event, and Burnt Bridge Cellars in Vancouver shipped Northwest wine!  The Phillips Collection also co-sponsored the "Brains + Art" briefing in the House of Representatives…
LEARN MORE ABOUT NEUROSCIENCE NIGHT: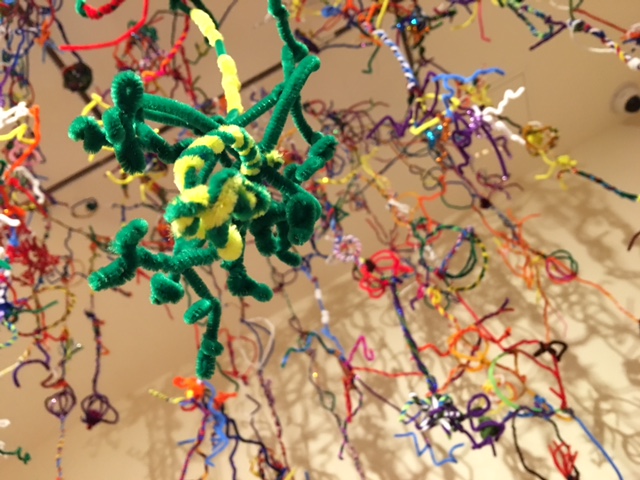 In addition, the American Brain Coalition and our Noggin volunteers brought human brains to two DC public schools, and ran art projects related to understanding the brain and behavior.  The work students created was on display at the Phillips for Neuroscience Night later that week..!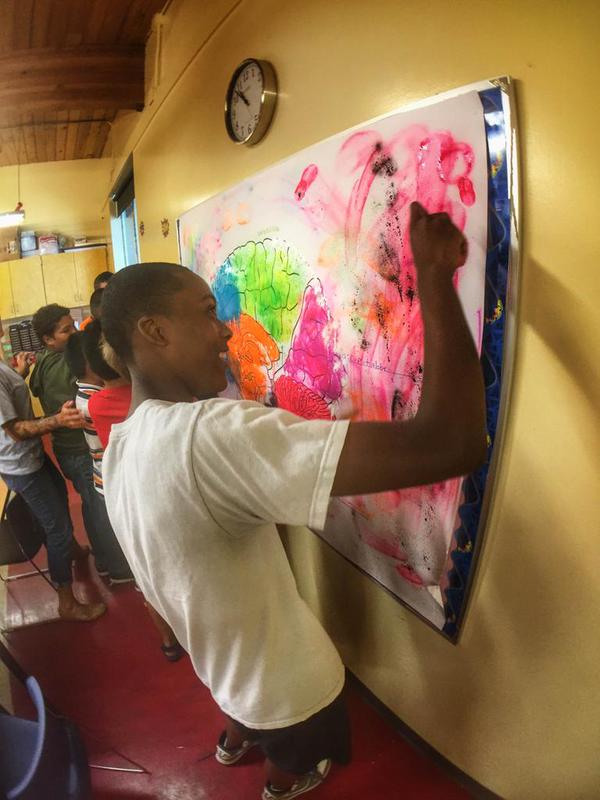 LEARN MORE ABOUT OUTREACH IN DC PUBLIC SCHOOLS: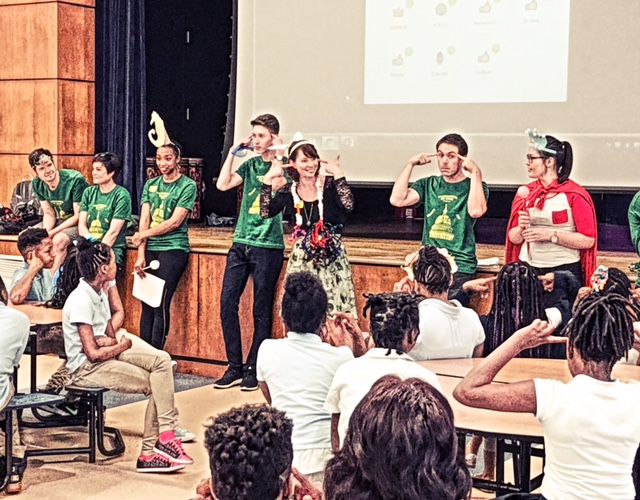 Thanks to the American Brain Coalition, we were also invited for a meeting at the White House Office of Science and Technology Policy (OSTP)..!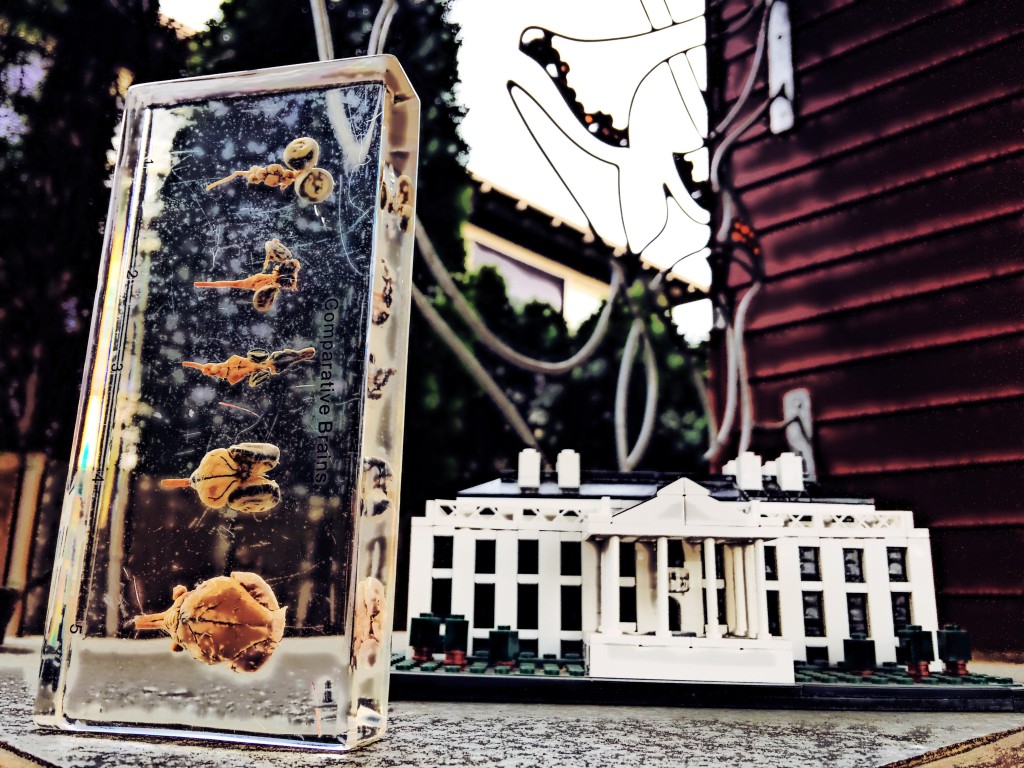 This was another chance for Noggin graduate participants (and a few undergraduates working in labs) to share their research, along with their efforts to enthuse and inform K-12 students and the public about compelling, cutting edge, federally funded work…
LEARN MORE ABOUT NOGGIN AT THE WHITE HOUSE: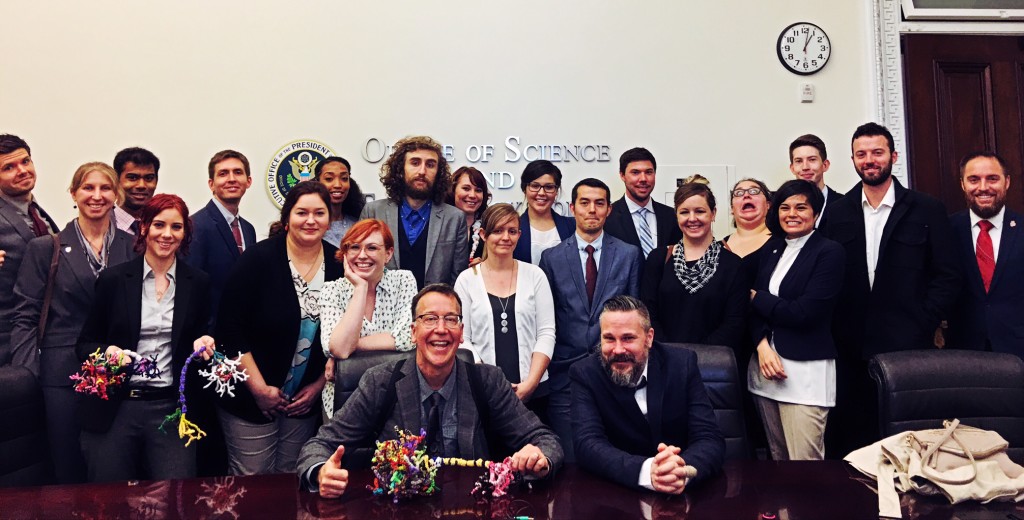 None of this exciting outreach could have happened without support from our partner institutions…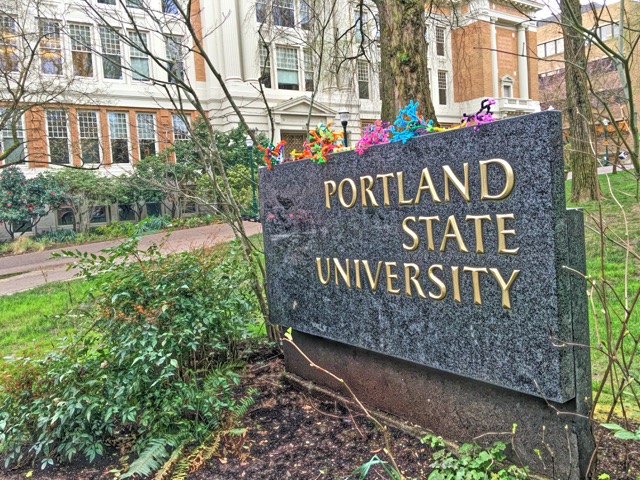 The Psychology Department at Portland State University sent five undergraduates, and one graduate student. One additional PSU undergraduate joined us in DC, and Portland State was also a co-sponsor of the House reception!
LEARN MORE:  DC: Synaptic Excitement @ PSU!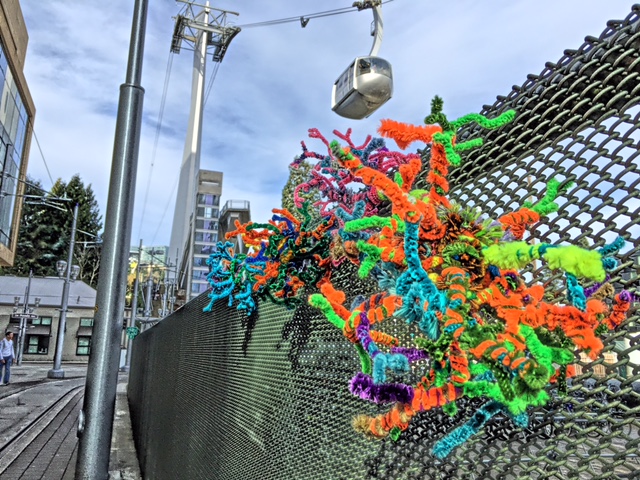 The Behavioral Neuroscience department at Oregon Health and Science University sent four graduate students.  OHSU was a welcome co-sponsor of the House briefing as well!
LEARN MORE:  DC: Drugs, Genes, Imaging and STEAM @ OHSU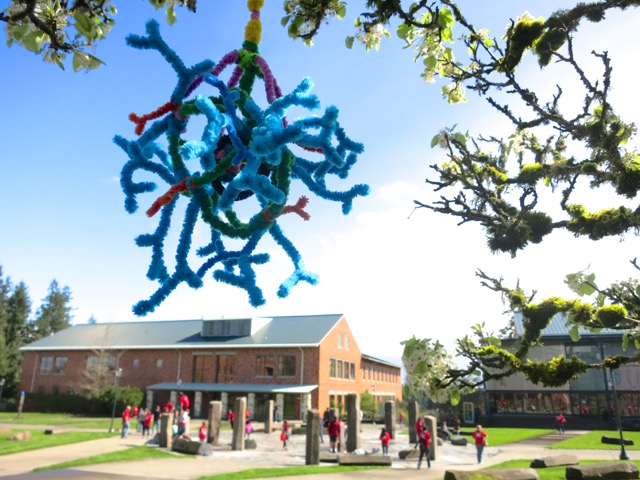 WSU Vancouver also co-sponsored the House reception, and sent six undergraduates, three graduate students, one postdoctoral researcher, several administrators and the Coordinators (Neuroscience and Art) for NW Noggin!  Two additional WSU undergraduates joined us in DC as well…
LEARN MORE:  DC: Cougars, Art and Brains @ WSU Vancouver!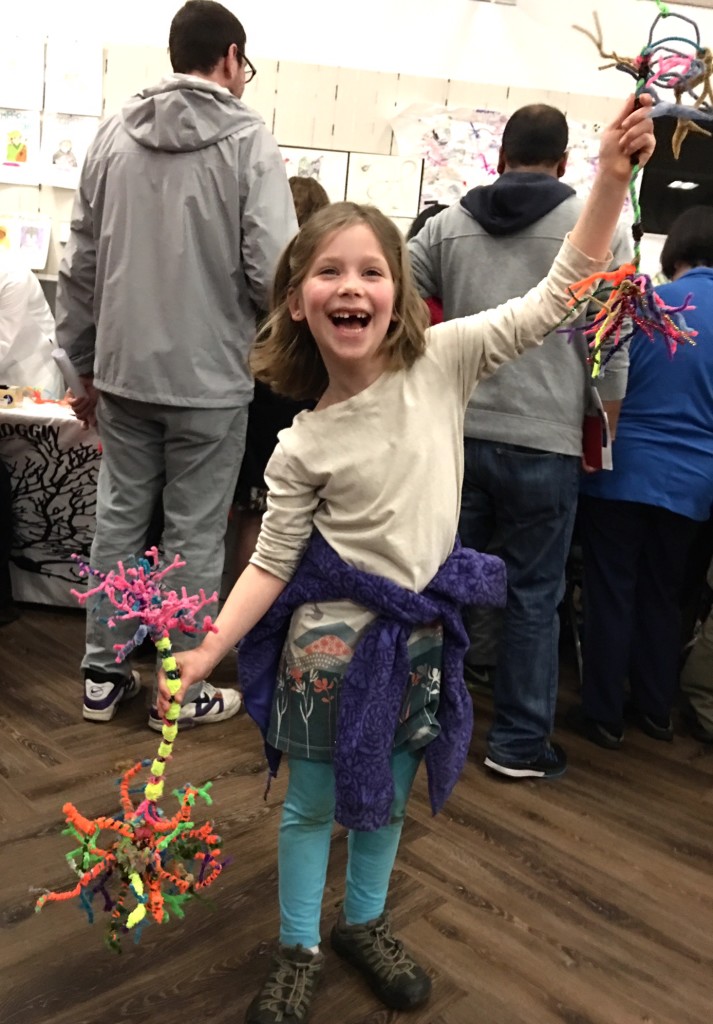 We were very excited to talk brains out east this spring..!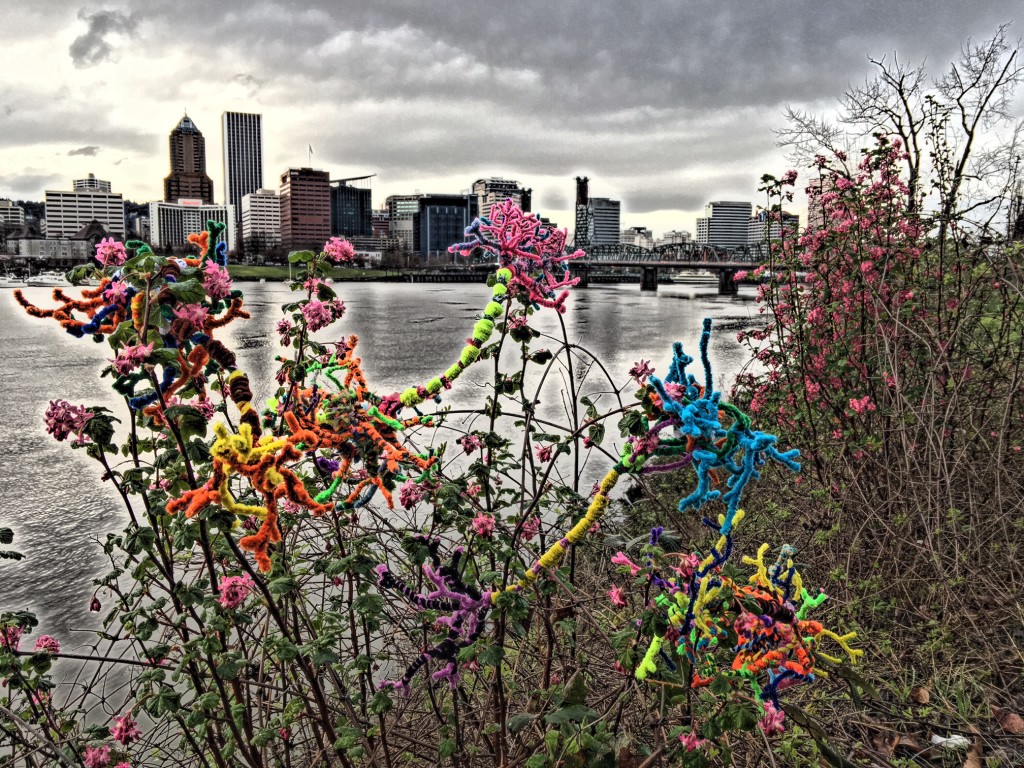 Thanks again to PSU, OHSU, the Portland Art Museum, the Phillips Collection and the American Brain Coalition for their enthusiastic support of arts-integrated science outreach in the Pacific Northwest  –  and beyond ??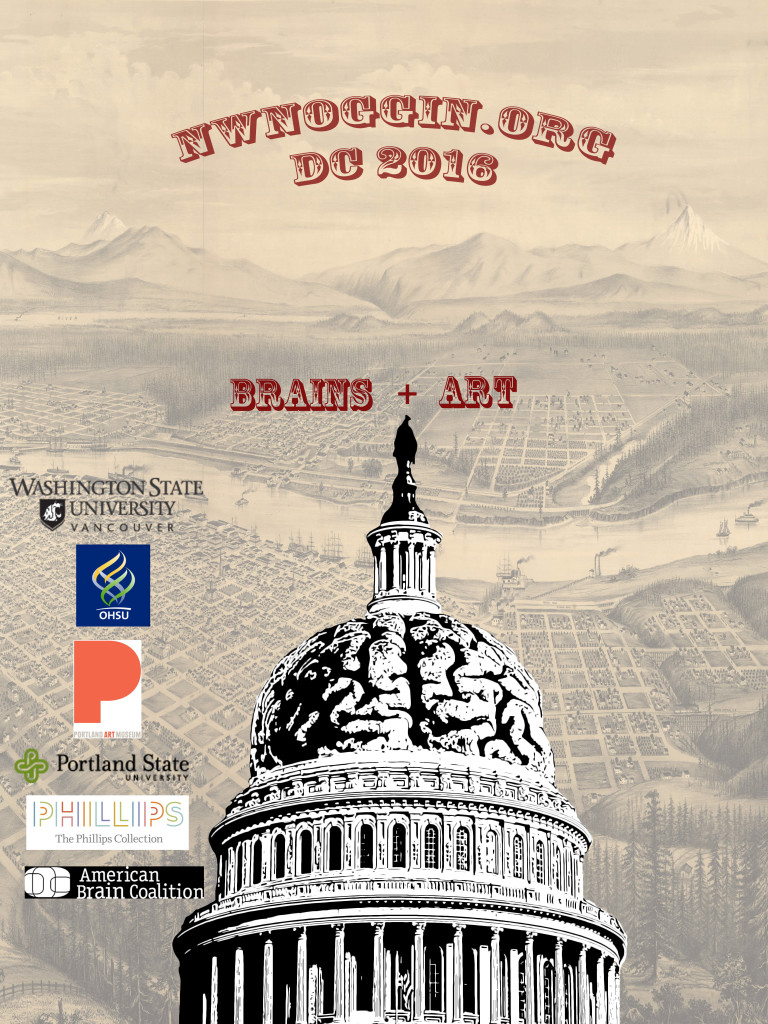 Poster by Jeff Leake (2016)