Neuroscientists at WSU Vancouver study how you hear music, form memories, feel pain, and become addicted to drugs like heroin, and cocaine.   How do we preserve, and restore hearing?  How can opiates, cannabinoids, and other chemicals be used effectively to treat chronic pain?  Is it possible to erase powerful, drug-related memories, and recover from dependence?  How is the brain altered in epilepsy, schizophrenia, and Parkinson's?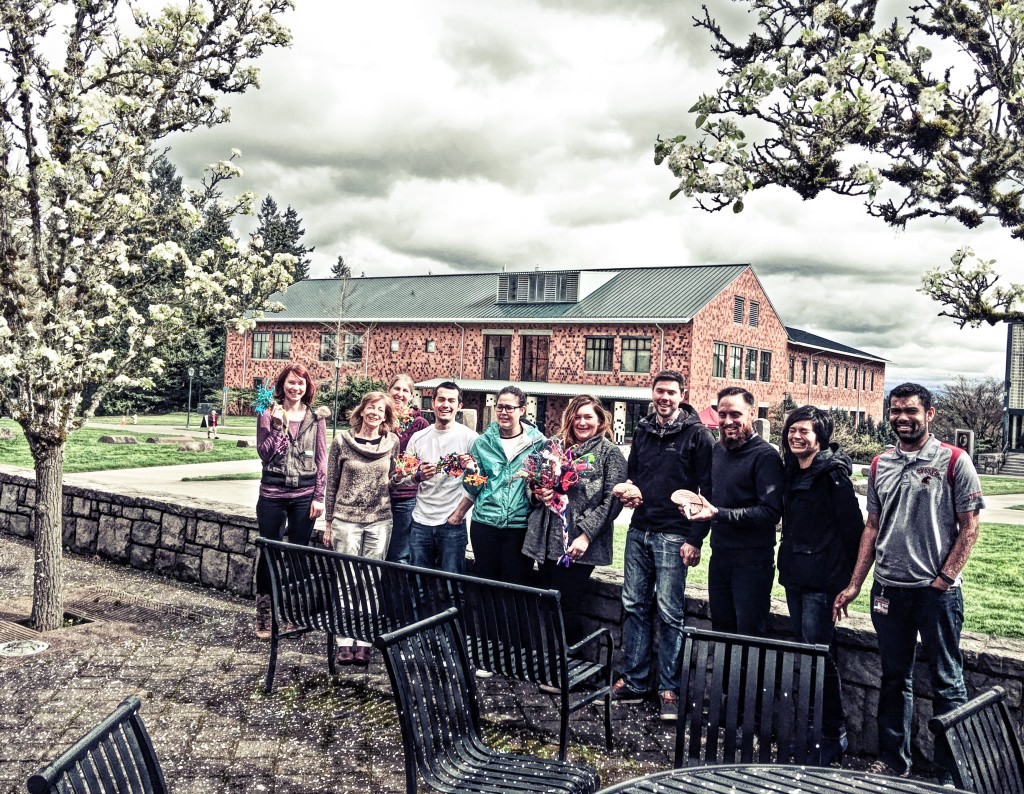 WSU Vancouver is a regional hub of science communication expertise, and is co-sponsoring the Congressional House "Brains + Art" reception this spring.  They are sending eight undergraduates, three graduate students, one postdoctoral researcher, one recent graduate, two Neuroscience faculty members, the University Chancellor, and both Coordinators (Neuroscience and Art) for NW Noggin!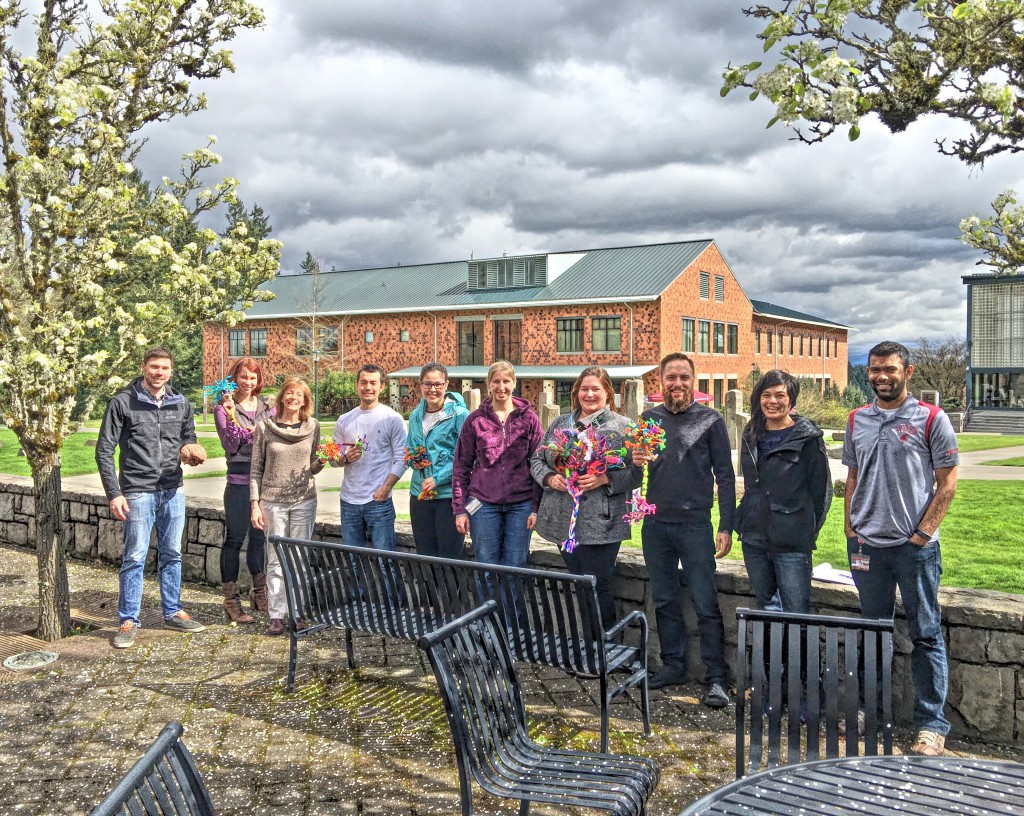 In addition to conducting research, Vancouver graduates and undergraduates take brains and art projects into the community to enthuse and inform K-12 students and the public about exciting, federally funded research.  NOTE:  Only SOME of our WSU Vancouver DC participants are pictured above!).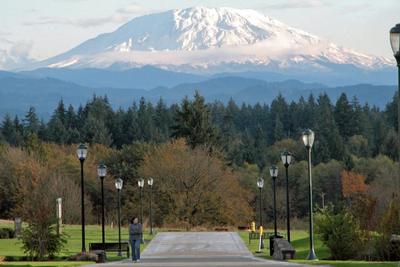 Learn more about everyone heading to DC from WSU Vancouver below…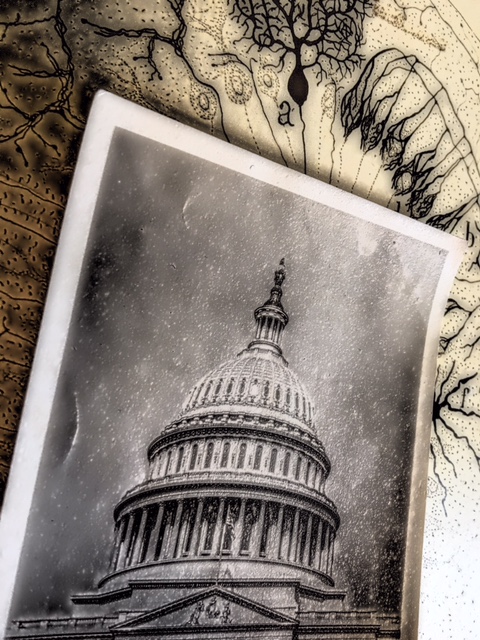 Undergraduates
Nathan Allen;  Seralius18@gmail.com; working on how sleep may alter perineuronal nets and play a role in forming addiction memories in Barbara A. Sorg's lab; NIH DA 033404; Learn more:  Linked In
Angela Gonzalez;  gonzalez@wsu.edu; working on how to diminish memories that drive relapse to drugs of abuse; adolescent drug exposure and development of perineuronal nets in the prefrontal cortex in Barbara A. Sorg's lab; NIH DA 033404;  Learn more:  Linked In
Jonas Calsbeek; calsbeek@wsu.edu; Undergraduate Research Assistant in Dr. Mike Morgan's behavioral neuroscience and pharmacology lab. I worked with Ram Kandasamy to develop a new animal model for assessing pain (migraine, neuropathic, inflammatory) and I am currently investigating the adverse effects of opioids (i.e., tolerance, dependence, and withdrawal) associated with their use. Funding was provided by NIH/NIDA 027625 awarded to Mike Morgan and the Washington State Alcohol and Drug Abuse Program awarded to Ram Kandasamy.  Learn more:  Linked In
Caitlin Calsbeek; cait.calsbeek@gmail.com
Chelsey Taylor Anderson; chelsey.anderson@wsu.edu
Kimberley Anne Engeln; kimberley.engeln@wsu.edu;  My undergraduate thesis concerns the timekeeping mechanisms within the brain that allow for fluid and rhythmic movement. I am also working under Dr. Suzie Renn at Reed College, studying hormonal release in wasting behaviors, as seen in anorexia and cancer-related cachexia.
Courtney Miskell; m.miskell@gmail.com; Neuroscience undergraduate student examining development of tolerance to THC in a female rat model of migraine in Michael M Morgan's lab, Funded by Washington State Alcohol and Drug Abuse Research Program
Ben Yefimov; benyefimov@gmail.com
Graduate students
Ram Kandasamy; ram_kandasamy@wsu.edu; PhD student in Mike Morgan's lab; Dissertation project: Examining how THC may reduce the pain associated with "migraines" in rats.; Funded by Washington State Alcohol and Drug Abuse Research Program
Elena Mahrt; elena.mahrt@gmail.com; PhD student in Christine Portfors' lab.  Dissertation project: From production to perception, understanding mouse communication; Funded by NSF IOS, Neural Systems, Activation;  Dissertation is on vocal communication mechanisms of the mouse, with a focus on how single neurons in the auditory midbrain process communication sounds. From Elena:  "My research contributes foundational knowledge about how a normal brain functions so that we can better understand the brains of people with communication disorders.  I am a resourceful and productive research scientist effective in independent and team environments with successful experience as a mentor and science communicator."  Learn more about Elena at her Linked In Profile page…
Phil Uribe; uribe@vetmed.wsu.edu; PhD student in Allison Coffin's lab; Dissertation project: Developing a zebrafish model for noise-induced hearing loss; Funded by NIH/NIDCD and Action on Hearing Foundation grant
Postdoc
John H Harkness, Ph.D.; harkness@wsu.edu; Postdoctoral Researcher; investigating the role of the perineuronal net in rodent models of cocaine use, using vivo-morpholinos, a new gene knockdown technology, to silence a gene we hypothesize as critical to the formation and storage of addiction-related memories; NIH DA 033404; Washington State Initiative Measure No. 171
Recent Graduate
Brittany Wouden; bmwouden8@gmail.com; Creator of the myNoggin! Brain app (to be demonstrated during the Congressional House/Senate briefings, and "Neuroscience Night" at the Phillips Collection); Funded by NSF IOS #1257768 to Christine Portfors
Faculty

Learn more about our plans for the other Washington at the link below…