Friday marked the exciting and yet sorrowful conclusion of NW Noggin's program at Fort Vancouver High School.  We are going to miss our students!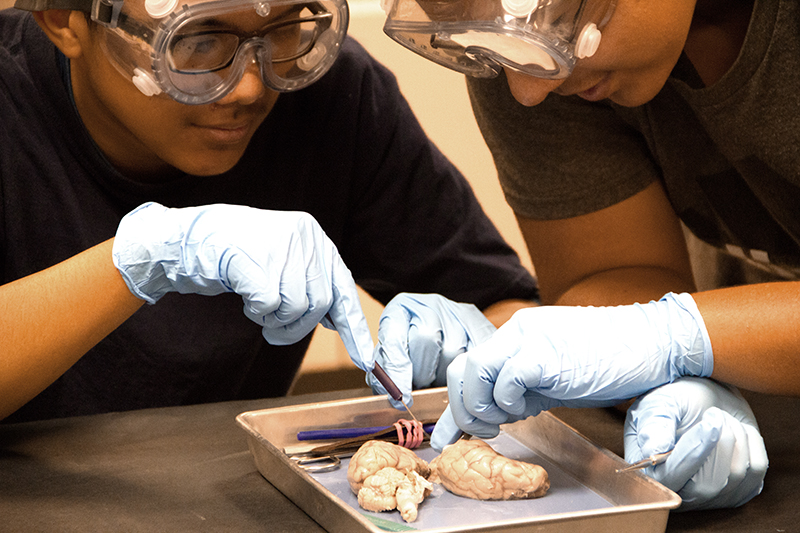 Volunteers started slow with a brief re-cap of brain lobe function as well as neuroanatomy terms that assist in navigating the brain, such as rostral and caudal (for example, the frontal lobe is rostral to the cerebellum, and the cerebellum is caudal to the frontal lobe) and dorsal and ventral (e.g., the parietal lobe is dorsal to the hypothalamus)…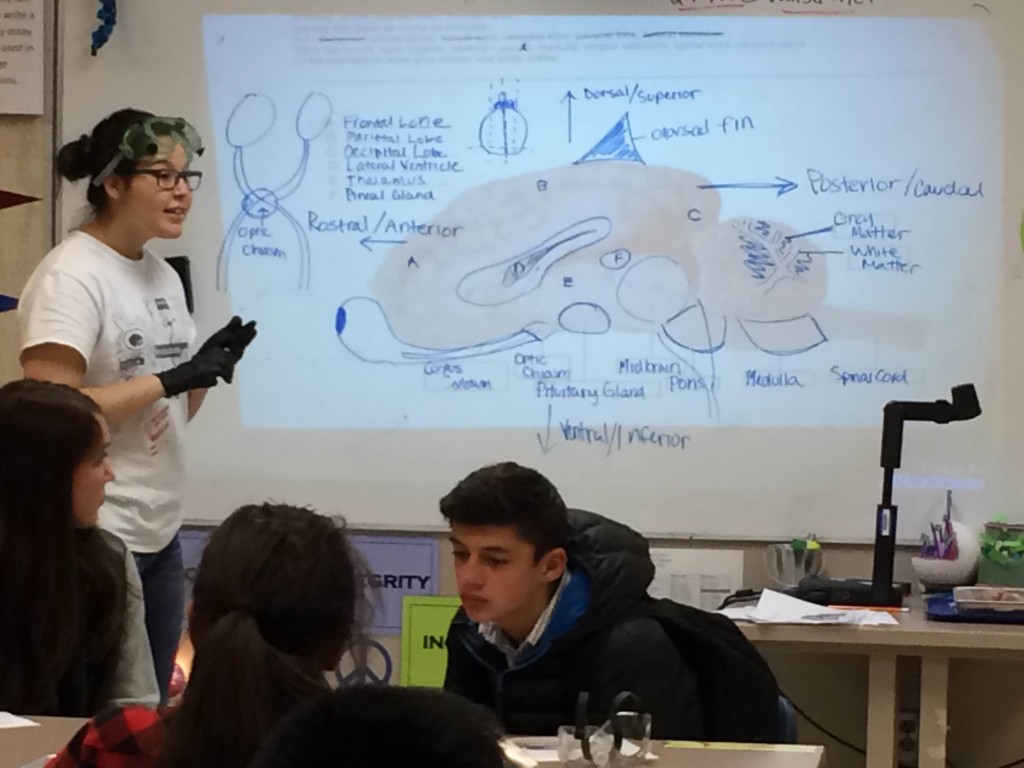 However, it wasn't long until the real fun began and sheep brains were distributed to see what the students had learned!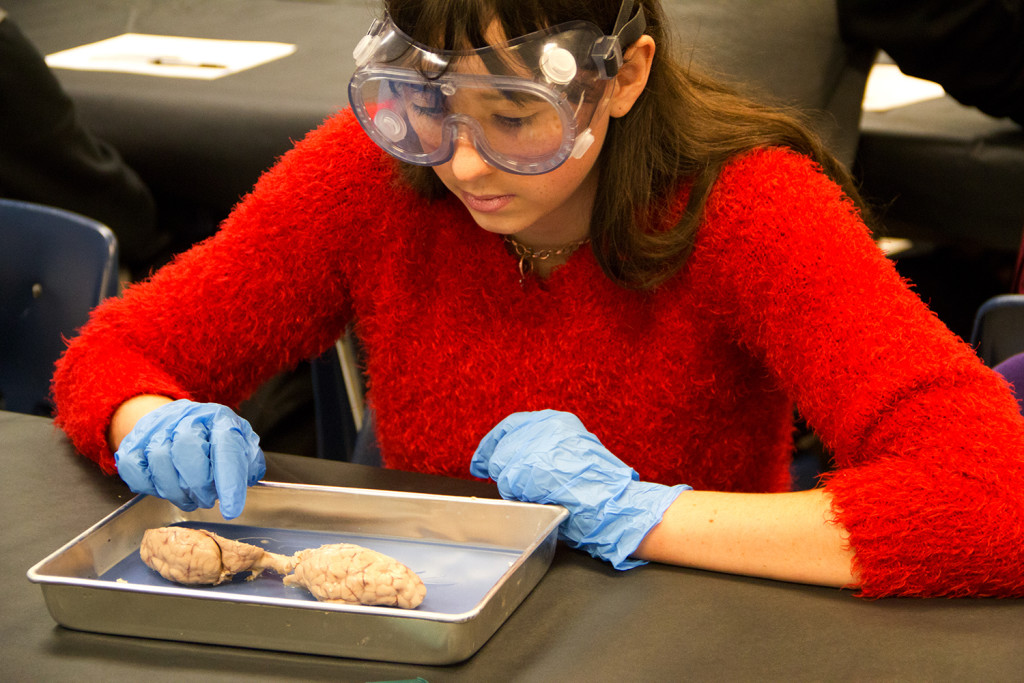 Quickly getting to work, Fort students donned their protective gear and carefully sliced up their sheep brains in a quest to identify various parts and explain their functions  –  from the sensory relaying-thalamus, to the bulbous, balance and movement-orienting cerebellum.  Before…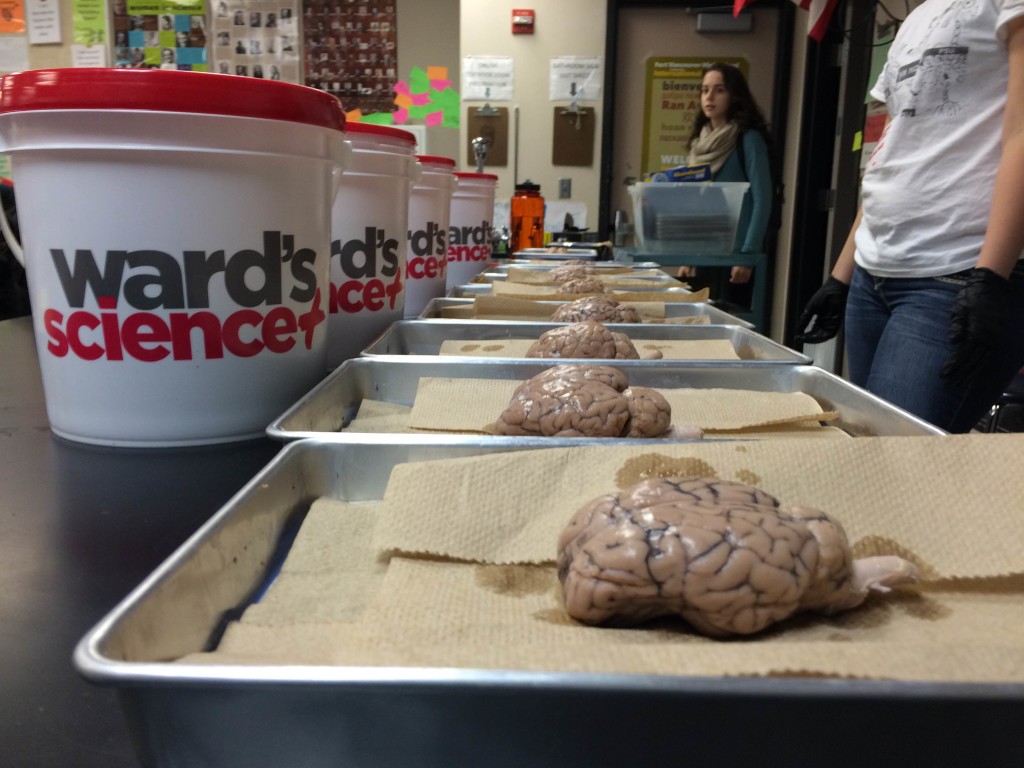 And after!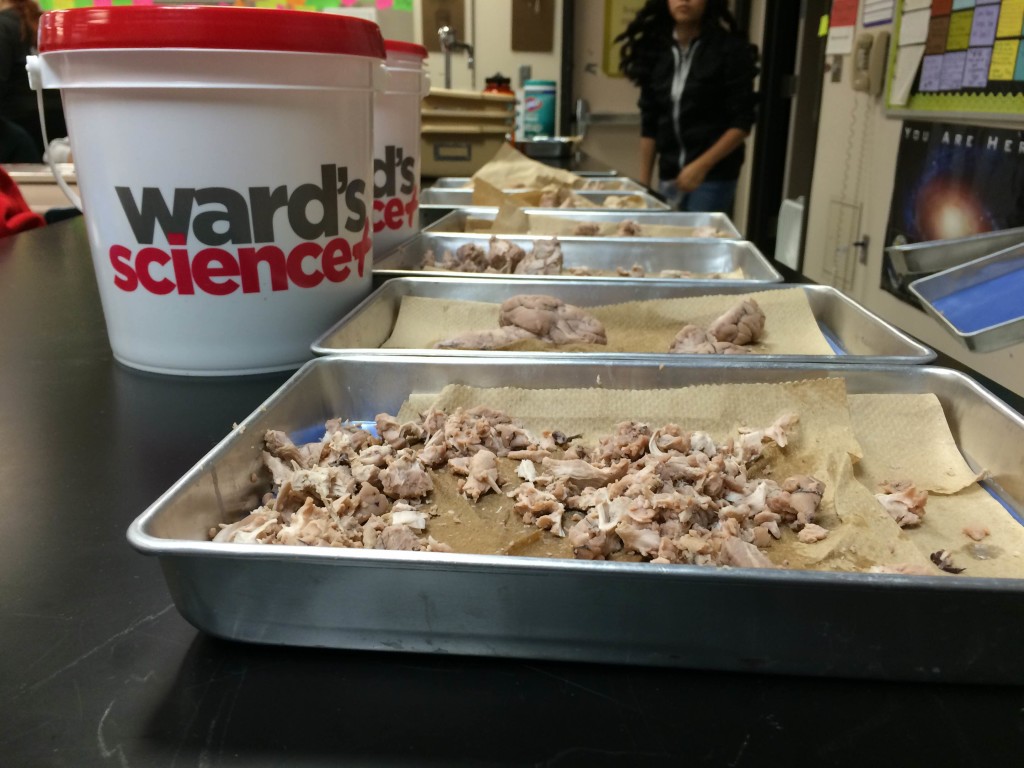 Our four week program at Fort was a hit, supported by many students asking 'when will you guys be back?' and even teary eyes at the prospect of us leaving (although that could've been the overpowering formaldehyde, too… ;).
Many thanks to the biology teachers at Fort Vancouver for welcoming us back to school!
Post written by Nathan Allen (Neuroscience, WSU Vancouver);  pictures by Rosie Salice (WSUV) and Allie Clark (Portland State University).