Bill Griesar and Jeff Leake of WSU Vancouver, PSU and NW Noggin recently kicked off the Clatsop Community College "Ales & Ideas" lecture series at the Fort George Brewery in Astoria on October 1.  John Harkness, a new Ph.D. from OHSU, now at WSU Vancouver, joined them with real human brains for audience members to examine up close!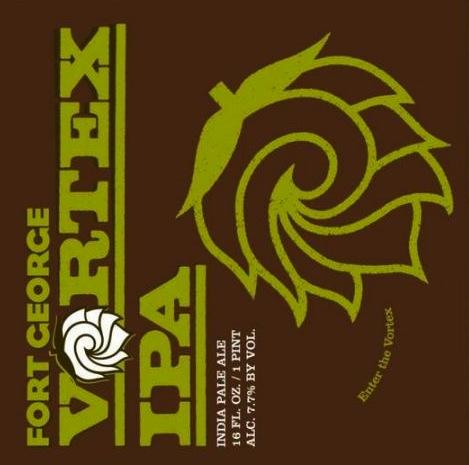 Mixing brains and brews (and often bicycles) is our kind of event :).  For more details, see the lecture announcement below.  And learn more about the public Ales and Ideas series at the Clatsop Community College website.  From that website…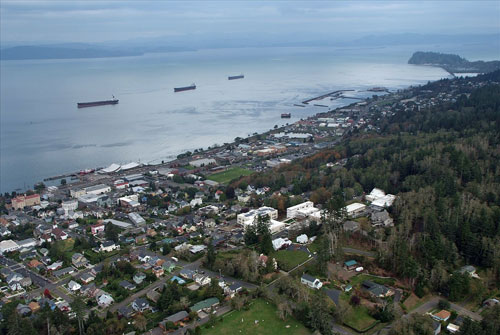 Clatsop Community College and the Fort George Brewery are pleased to announce the kick-off of the 2015-16 Thursday night Ales & Ideas community lectures on Thursday, October 1, at 7pm.
The college's Ales & Ideas lecture series has moved to the first Thursday of each month for the new year, and begins this October 1st with an apropos program entitled "This is Your Brain on Vortex:  The Neuroscience (and Art) of Alcohol" presented by Portland-based neuroscientist Bill Griesar, PhD, and artist Jeff Leake of NW Noggin, an art and neuroscience education and outreach network.
Doors open with food and beverage service at 6pm. Seasonal beers on tap, food and other beverages are available for purchase, but no purchase is required. The Fort George Lovell Showroom is located at 14th and Duane St. in Astoria.  Minors are welcome.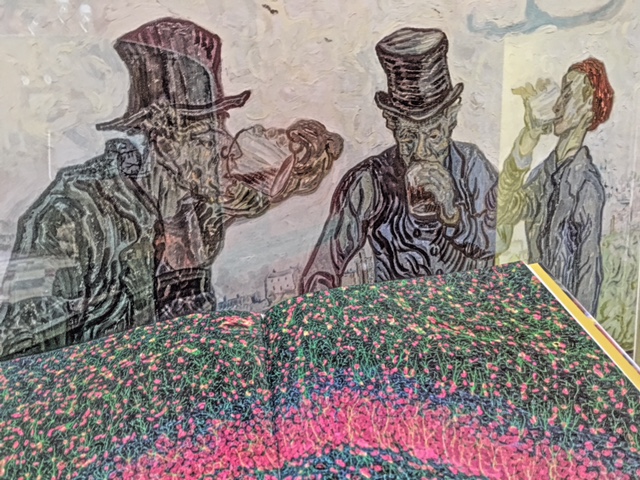 Humans have used intoxicants like alcohol and marijuana for thousands of years, and we modern humans are no different. The Northwest is home to a thriving beer, wine, and spirits industry which is growing even here on the North Coast.  This is Your Brain on Vortex invites participants to enjoy (or abstain from) their favorite beer while Bill and Jeff discuss the neuroscience and "art" of alcohol. Find out how alcohol affects the chemistry of our brains and how it changes our behavior. Also find out how some well-known artists have approached (and sometimes used) alcohol in the creation of works of art. Our speakers have real human (albeit pickled) brains for audience members to see and touch.
A graduate of OHSU's Behavioral Neuroscience program, Bill Griesar, Ph.D. teaches neuroscience at Portland State University and WSU Vancouver.  Jeff Leake holds a Master of Fine Arts from UC Davis and Bachelor of Fine Arts from the San Francisco Art Institute. Bill and Jeff currently co-teach an Art and the Brain course at WSU Vancouver, and at PSU, providing reference to visual arts and visual phenomena in relation to neuroscience.  They also founded the volunteer art and neuroscience outreach program, NW Noggin, and routinely bring college students and brains to K-12 classrooms in Portland and Vancouver Public Schools.
CCC-Fort-George-Presentation-Fall-2015 (pdf)
CCC-Fort-George-Presentation-Fall-2015 (ppt)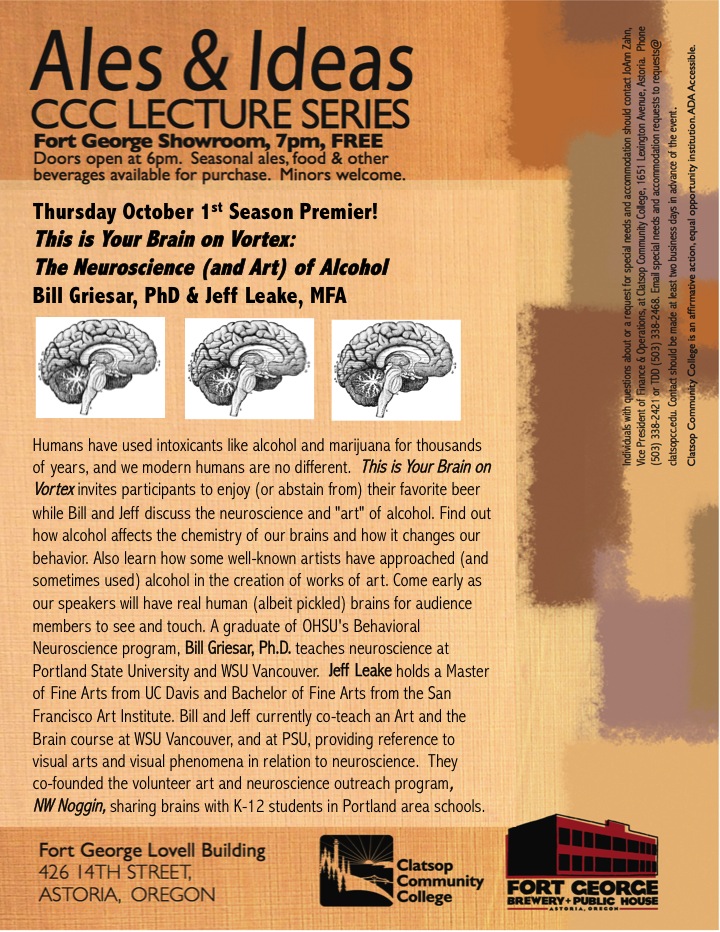 Here are some pictures from that first fall lecture…