On Thursday evening (4/28/16) NW Noggin joined the Phillips Collection for Brains, Beauty, & Brews, an enjoyable night of neuroscience and art in connection with the Seeing Nature exhibit of Paul Allen's remarkable private collection of landscape paintings.
Above photo by Alex Voigt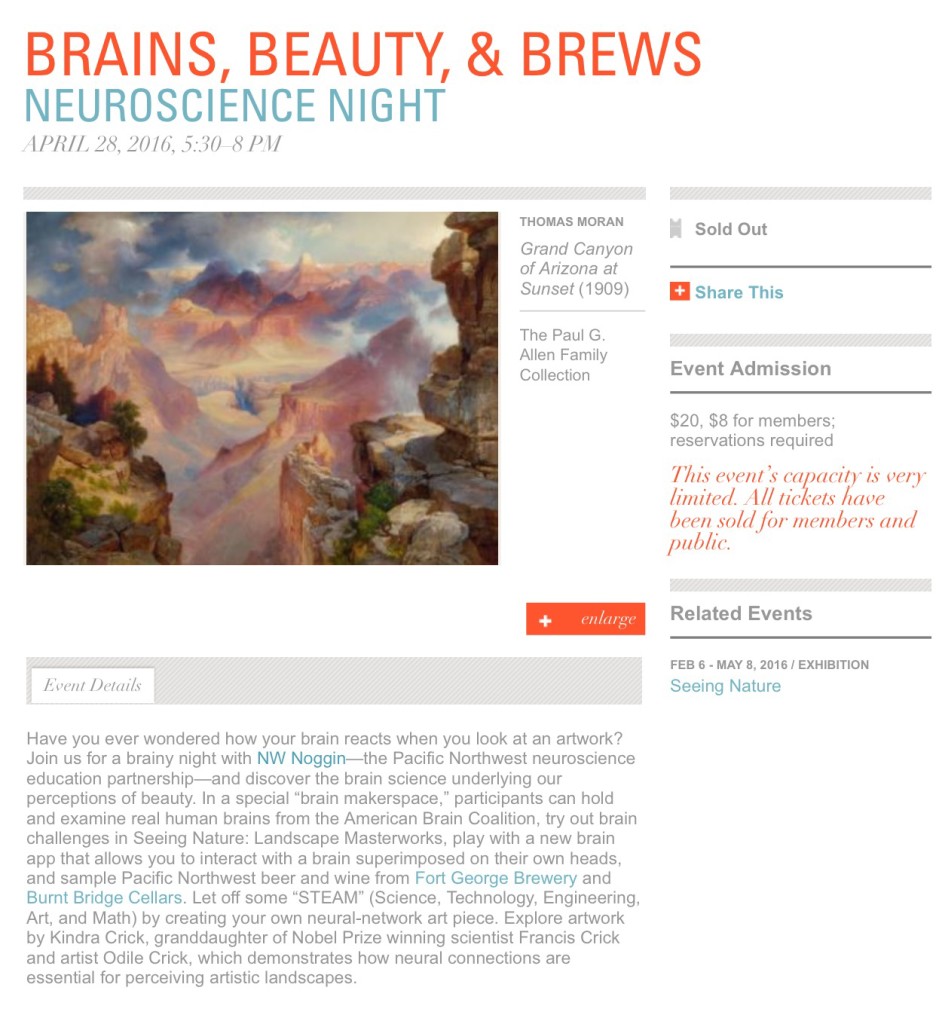 How did this come about..?
In the fall of 2015 we worked with the Portland Art Museum on the opening of the popular "Seeing Nature" exhibit.  We helped developed a Nature of Seeing gallery, and educational materials that described how landscapes affect our visual perception, including parts of the brain involved and what visitors might look for in specific works of art.  We brought our graduates and undergraduates from OHSU, PSU and WSU Vancouver, along with some extra human brains, into the museum, for a night of neuroscience education related to perceptual experiences that visitors enjoyed with great art…
LEARN MORE:  Brains on Art: Member Night @ the Museum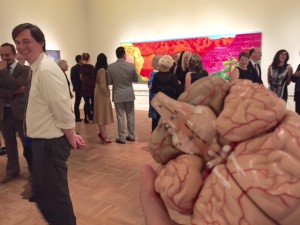 That same Seeing Nature exhibit (and the Nature of Seeing gallery) traveled to the Phillips Collection this spring. Mike Murawski, the Director of Education and Public Programs at the Portland Art Museum, contacted the Phillips and enthusiastically supported the idea of a similar brain and art outreach evening as part of our visit to Washington DC.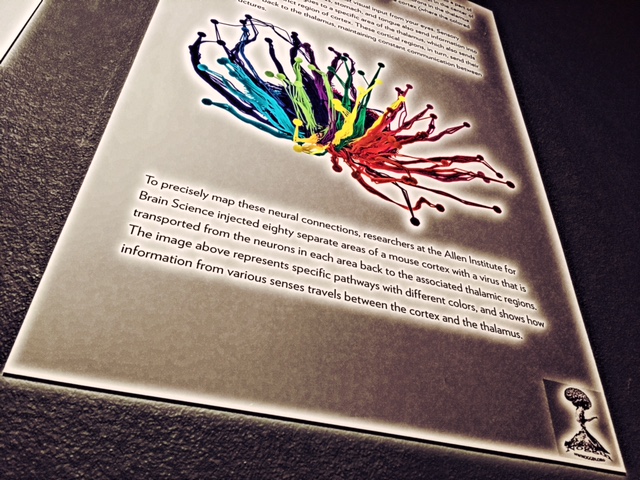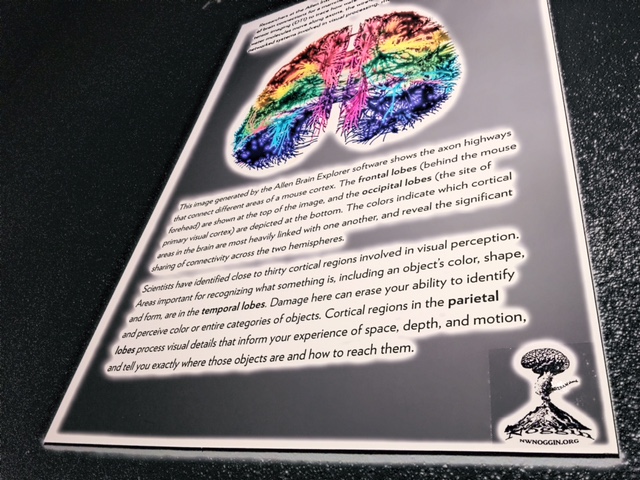 Images from the Allen Institute for Brain Science, with text by Bill Griesar of NW Noggin…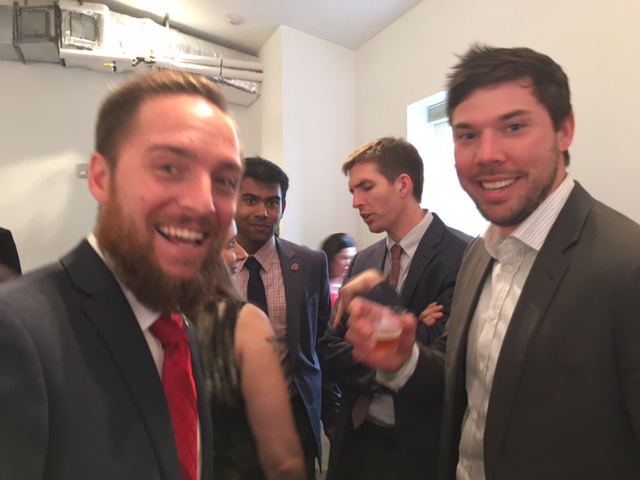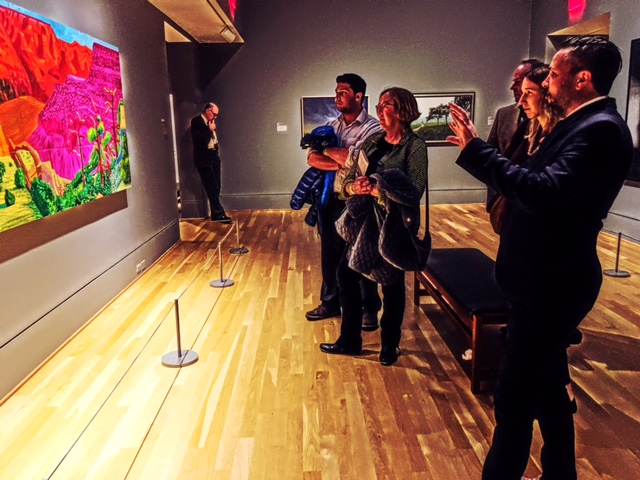 Suzanne Wright, Aliya Reich, Rachel Goldberg and Laura Hoffman from the Phillips all worked tirelessly with us from the very beginning to plan this sold out event.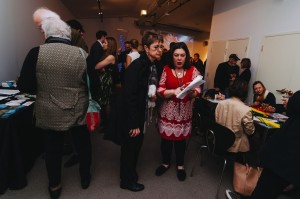 Above photo by Alex Voigt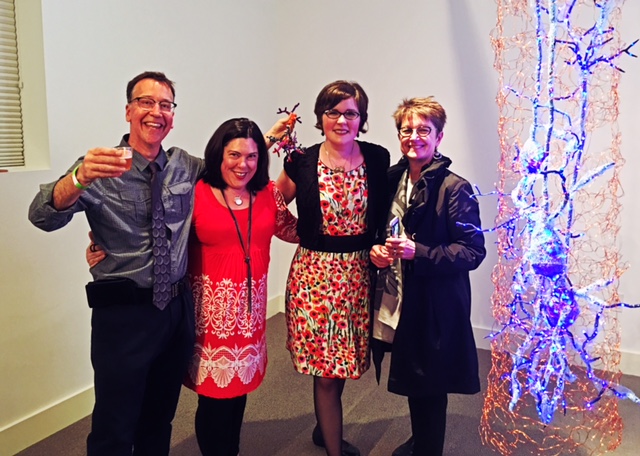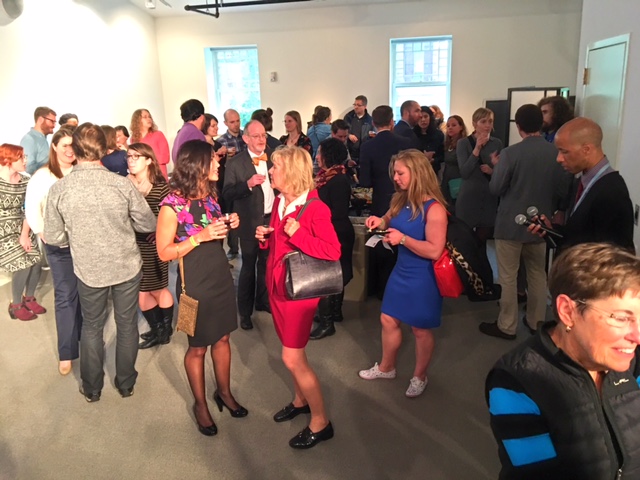 Which included…
A display of the pipe cleaner neurons that K12 students made earlier that week at the Inspired Teaching School and Turner Elementary.  NW Noggin volunteers Carrie Miyamoto (PNCA) and Jacob Schoen (PSU), acting as exhibit preparators, helped to install the work at the Phillips that same Thursday morning.
LEARN MORE:  Brains in DC, Inspired Teaching at Turner and ITS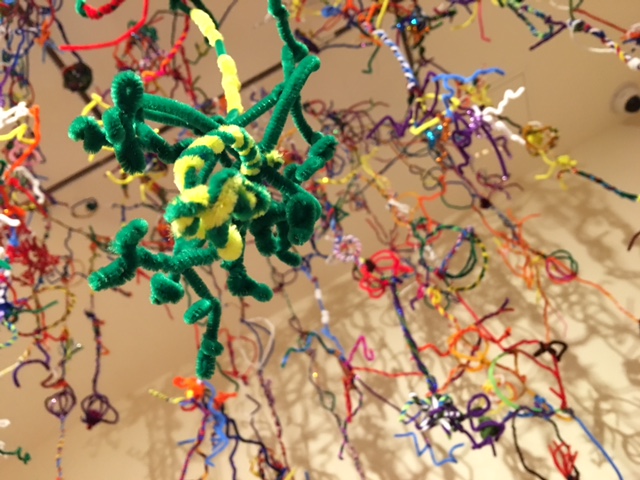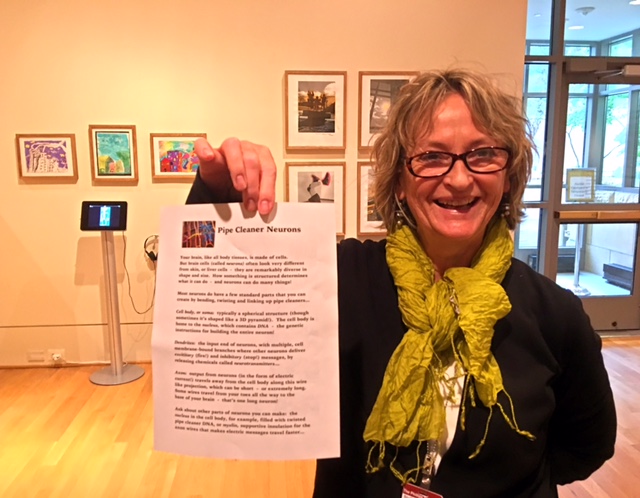 A makerspace table for creating new pipe cleaner neurons with a rotating cast of Noggineers led by Carrie Anne Miyamoto, and the PRISM.K12 team from the Phillips…
CREATE YOUR OWN:  Making a pipe cleaner neuron
Above photos by Alex Voigt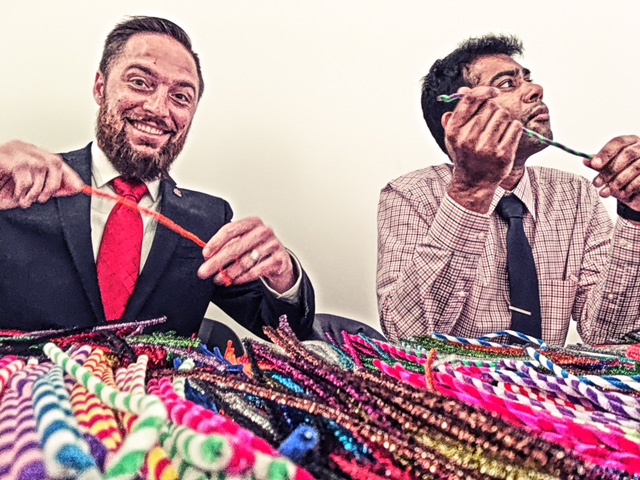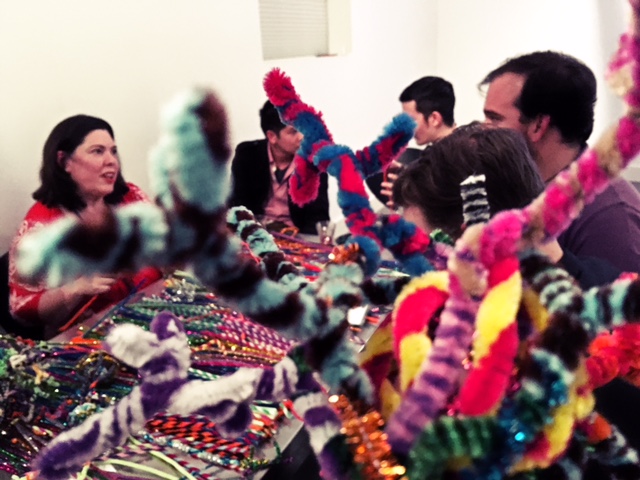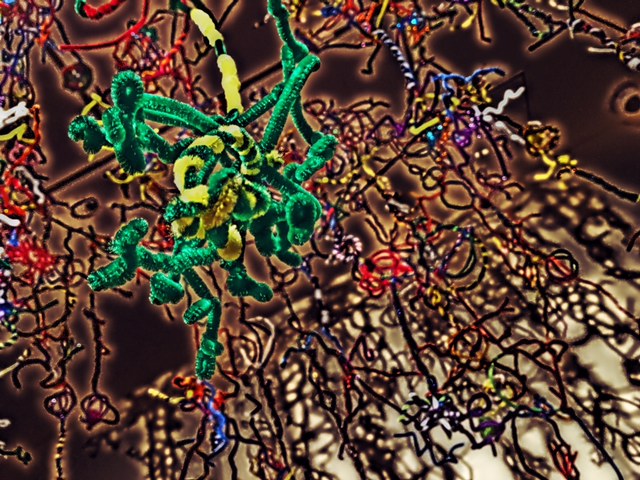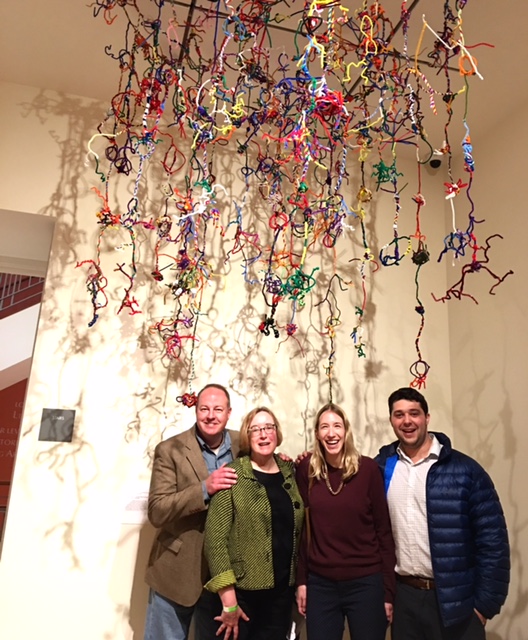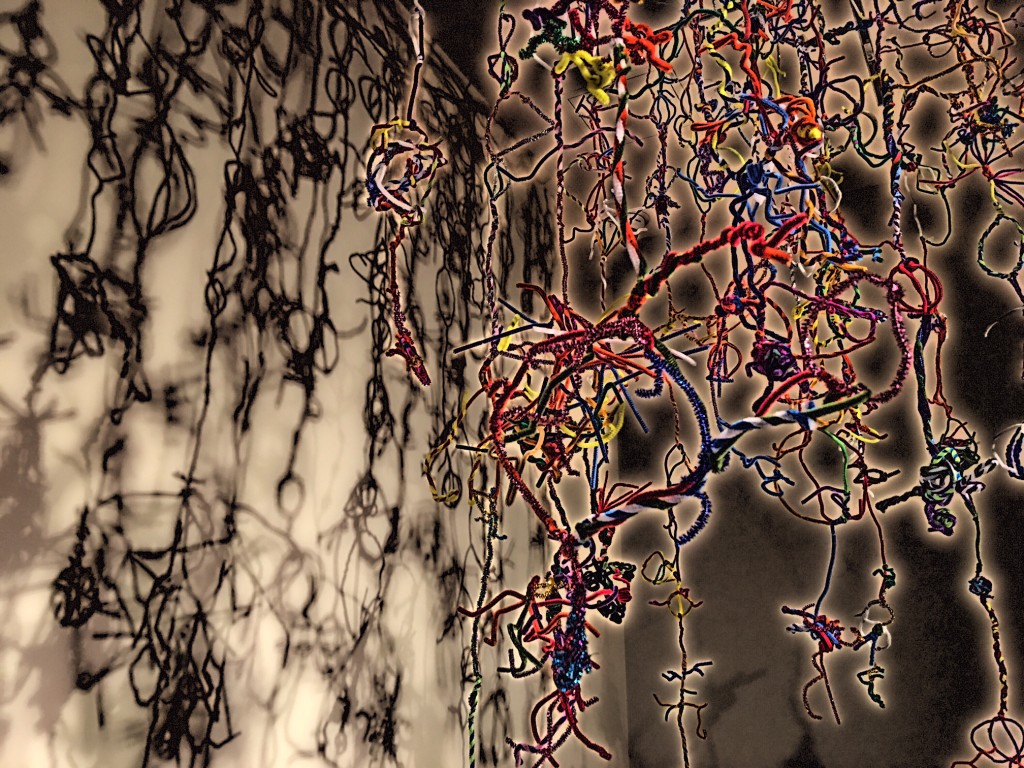 Kindra Crick's wonderful perineuronal net sculpture "Your Joys, Sorrows, Memory, and Ambition"
Above photos by Alex Voigt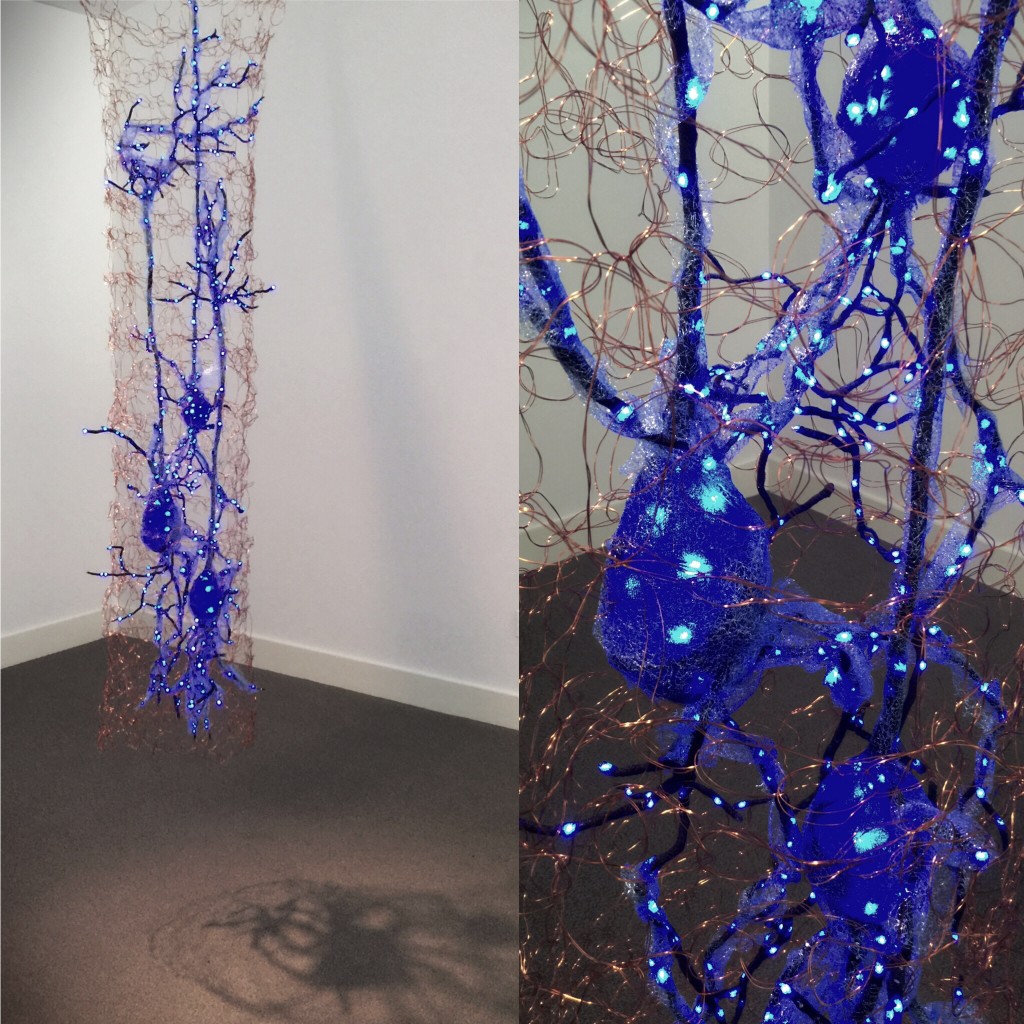 Pic above by Kindra Crick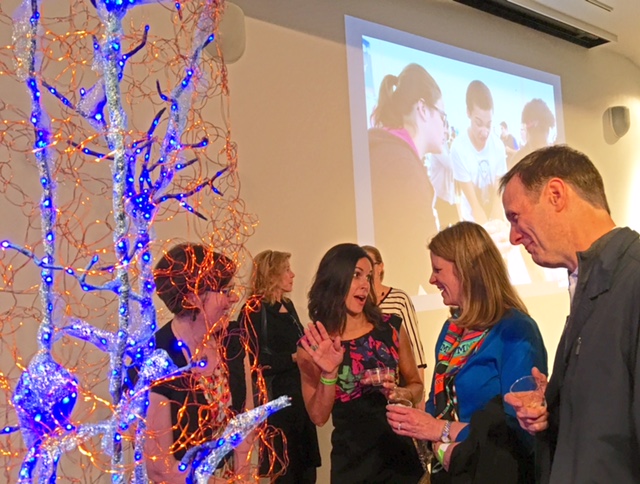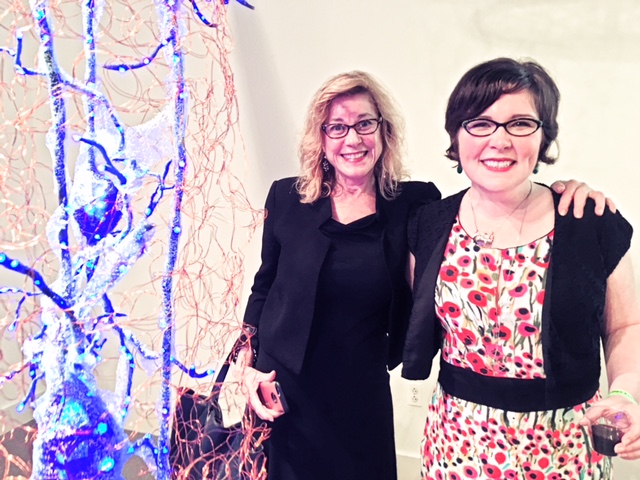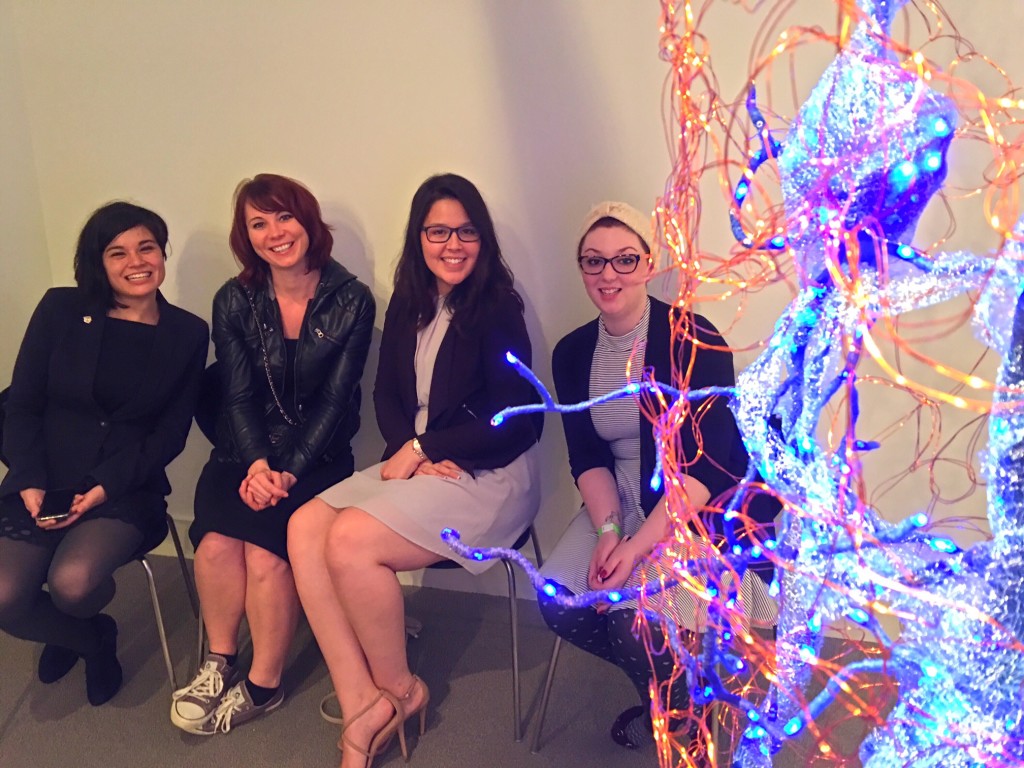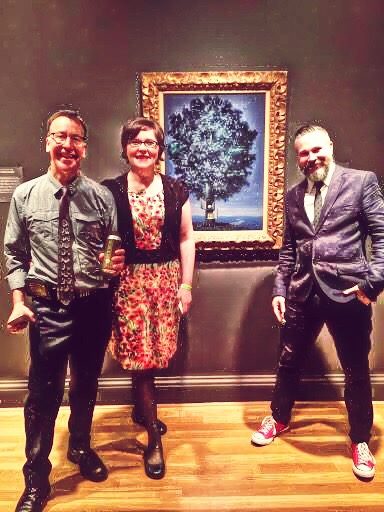 A brain "petting zoo" (!), brought to us by the American Brain Coalition and Paul Aravich, addressed many visitor questions about the human nervous system.  Paul offered his remarkable insight and expertise on matters relating to the brain and behavior…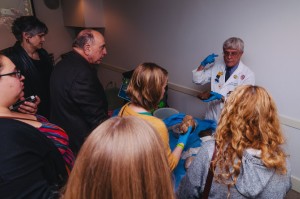 Above photo by Alex Voigt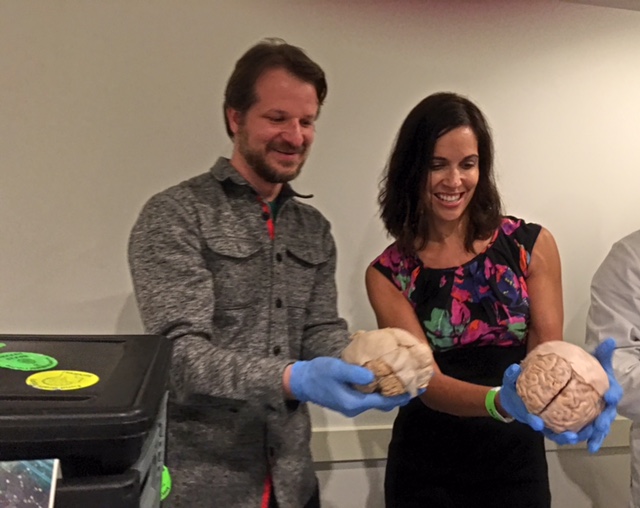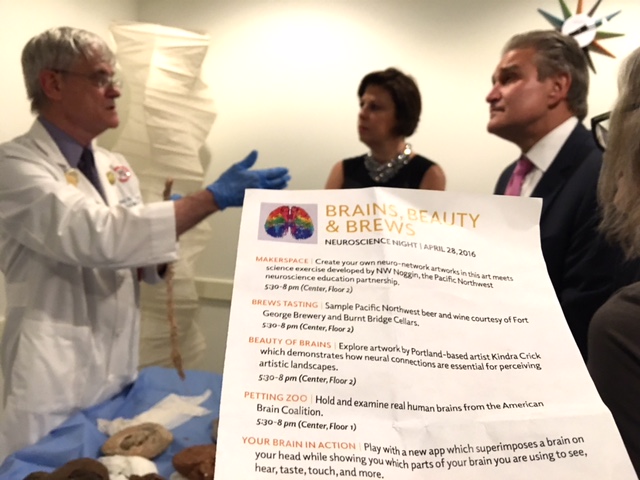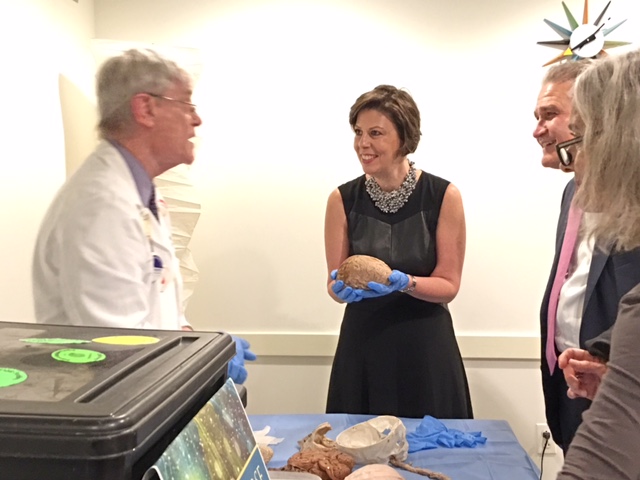 Brittany Wouden's MyBrain app with Brittany herself at the helm…
We sought to highlight some of the things we do particularly well in the Pacific Northwest (along with neuroscience and art) and were honored to welcome excellent beer and wine from the Fort George brewery in Astoria Oregon and Burnt Bridge Cellars winery in Vancouver Washington.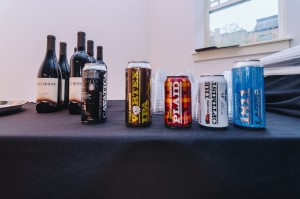 Above Photo by Alex Voigt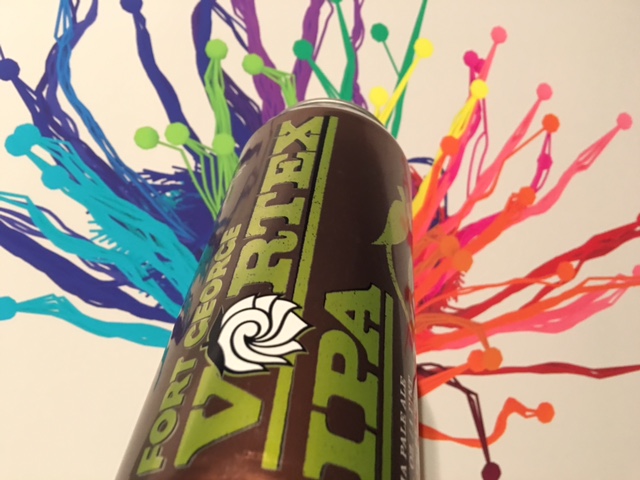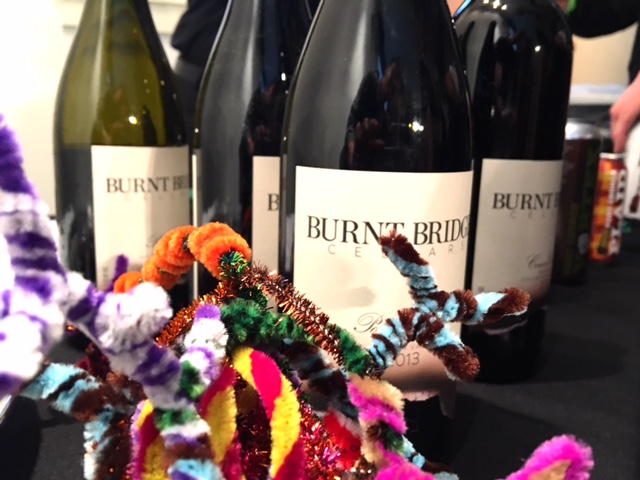 Bill and Jeff also spoke about NW Noggin, their pride and admiration for the extraordinary work students from PSU, OHSU, WSU Vancouver and PNCA had accomplished this week, how and why we do what we do, and the importance of arts integration in STEM education in engaging people, and inspiring the creativity our country needs…
LEARN MORE:  NWNOGGIN Phillips Collection slides
Above photos by Alex Voigt
We want to express our sincere appreciation for the folks at the Phillips Collection for making this happen. We all had a memorable, exciting, brainy and beautiful night!