Noggin joins Reclaiming Identity @ Portland Art Museum
February 2 @ 4:30 pm

-

7:30 pm
Event Navigation
WHAT: Power Up – Reclaiming Identity
WHERE: Portland Art Museum, 1219 SW Park Ave, Portland, OR 97205
WHEN: Friday, February 2, 2018, 4:30 – 7:30pm; set up from 3:00pm on
Your brain is filled with a diverse assortment of brain cells, called neurons, each with a critical role to play. Some are exceptionally tiny (10,000 might fit in a space the size of a grain of rice!), while others stretch out several feet! Make your own out of colorful pipe cleaners, and learn about the dynamic neural networks that generate our perceptual, cognitive and behavioral responses to the world…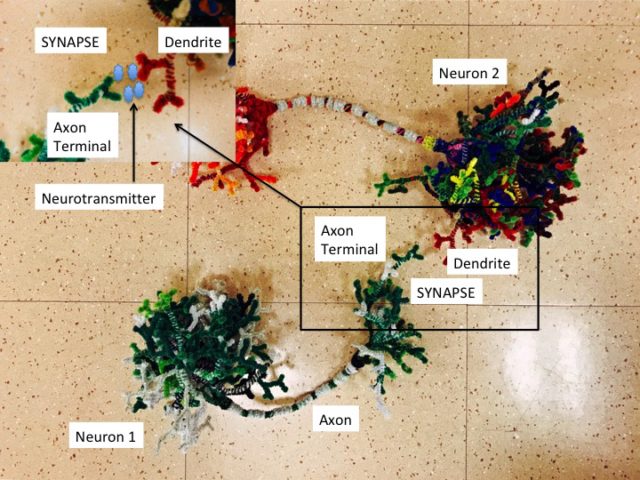 The Portland Art Museum is hosting the fourth annual event for LGBTQIA+ youth and allies! Meet new people. Take part in a drag workshop. Create with artists and designers. Explore the exhibitions Animating Life: The Art, Science, and Wonder of LAIKA, Kingdom Animalia, and so much more. See films made by Northwest teens. Make art, make friends, and have fun!
Admission is FREE! Refreshments provided. Middle school, high school, and college-age are all welcome. GSA/QSA advisors and teachers are welcome, too.
"Heterosexuality is not normal, it's just common."
–Dorothy Parker
Diversity of gender identity and sexual orientation has roots in the brain, including exposure to critical hormones (e.g., testosterone, estrogen) in the womb. Yet there are multiple development steps, both early ones that significantly shape our bodies, and later ones which substantially change our brains. Hormones don't tell the whole story, either, as additional genetic and environmental factors can contribute to the morphological, physiological and behavioral differences that contribute to who we are.
Detail from Pleasure Communism exhibit, Vera Rubin (at the White Gallery through 2/2)
LEARN MORE: Sexual differentiation of the human brain
LEARN MORE: A Review of the Status of Brain Structure Research in Transsexualism
LEARN MORE: Sexual Orientation Related Differences in Cortical Thickness in Male Individuals
Noggin participants
Jesse Hamlin, PSU
Alyssa Villmann, PSU
LEARN MORE: Noggin @ Portland Art Museum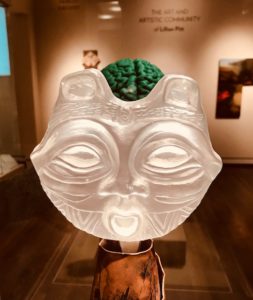 POWER UP: Reclaiming Identity
Check in and get your Bingo card!
Hoffman Lobby
4:30 – 7:30 p.m.
Art-Making with NW Noggin
Kinney Room
4:30 – 7:30 p.m.
Short Films Made by Teens presented by the Northwest Film Center
Whitsell Auditorium
4:30 – 6 p.m.
POWER UP Photobooth
Stevens Room
4:30 – 6:30 p.m.
Welcome to Clown Town: A Drag Workshop with Carla Rossi
Stevens Room
5 – 6 p.m.
Open Mic Performance Space with Clay Muwin River and Fyre
WE. Exhibition, Contemporary Wing, 4th floor
6 – 7:30 p.m.