This summer our NW Noggin graduate and undergraduate students from OHSU, PSU, WSUV and PNCA were very busy, both in the lab, in the classroom, in the art studio  –  and in the community!
They were busy collaborating with each other, and learning from each other  –  and together, 35 of them designed and delivered creative, multi-week instruction about the brain and behavior to over 200 students at three K-8's (Sabin, Harrison Park, Jason Lee) and two high schools (Franklin, Madison) in Portland Public Schools!
NW Noggin partnered with the Immigrant and Refugee Community Organization (IRCO), which manages some Schools Uniting Neighborhoods (SUN) program sites.  SUN offers academic enrichment opportunities for students in summer, and throughout the year.  At Franklin and Madison high schools, we also worked with GEAR UP, a federal grant designed to help "academic priority" students make it all the way to college.  NW Noggin participants who headed to high schools had the chance to work directly with PPS science and art teachers, and gained valuable professional development experience putting together an exciting and relevant curriculum focused on changes underway in the adolescent brain.
Graduate students also gained valuable experience explaining their federally funded research to undergraduates, who are fascinated about neuroscience and want to pursue further study, and to PPS students in grades 5 through 9 (again, many considered academic priority), who became notably enthused and excited about the potential for learning more about their own developing brains.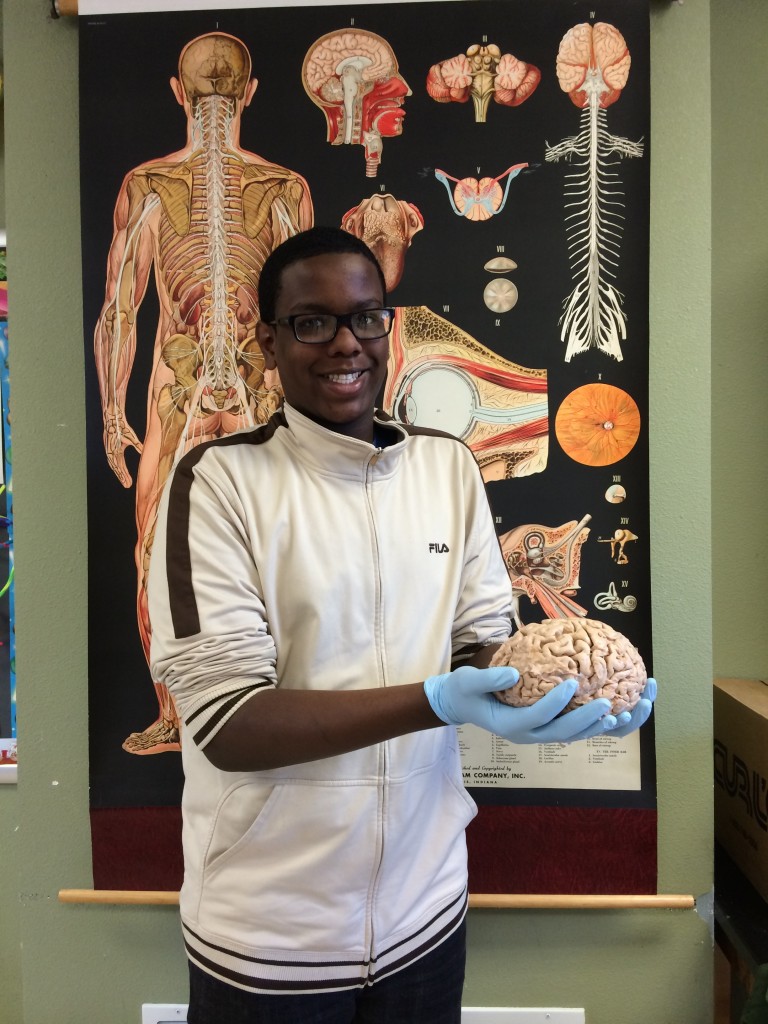 Graduate and undergraduate students in science also worked with artists from PNCA, who generated creative and engaging activities that drew  students in, and helped make often complex concepts more accessible…
Our graduate students  also earned travel scholarships, thanks to generous support from the Portland Alcohol Research Center (PARC) at OHSU.  The PARC also supplied art materials, sheep brains for dissection, and other items used in our summer classrooms.  They joined fellow institutional collaborators, like WSU-Vancouver, which also provided significant support for participants, and which funded five well-stocked outreach kits, complete with brain models, spiker boxes, and other educational supplies.
Many of our PPS students also visited the Oregon National Primate Research Center, for an introduction to primate research, a tour of the facilities, and the opportunity to meet with working scientists.  It is exciting and rewarding to see kids ask informed questions, and deepen their understanding, appreciation and critical thinking about how scientists study the brain…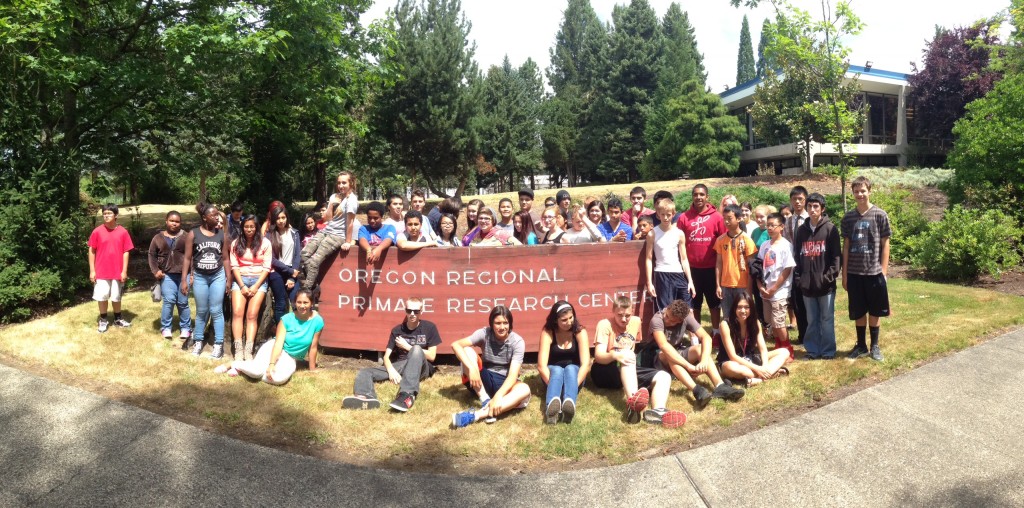 Undergraduate and graduate students (particularly those graduate students who are post-quals,  with PI permission) are always welcome to participate in outreach activities throughout the year, including undergraduate teaching during winter and spring terms at PSU and WSU-V, and during the summer through 
nwnoggin.org
.  Please click on the Get Involved link for more details on how to join us!