In 2017, 4177 people in Portland have no permanent home, according to the latest biennial Point in Time count of those living on the streets or in temporary shelters.  This is a 10% increase over the last count of individuals without housing, in 2015, when 3800 people in Portland had no stable place to sleep.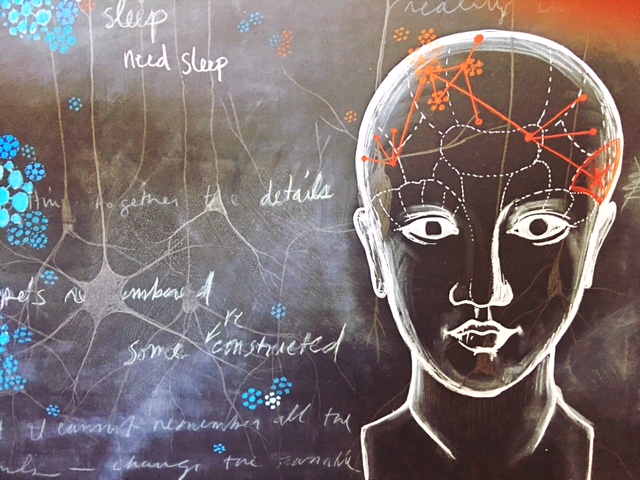 LEARN MORE:  2017 Point in Time Count
LEARN MORE:  Portland's Homeless Population Is Up 10 Percent, but Fewer People Are Unsheltered
NW Noggin is working with P:ear on a public Homelessness and the Brain event this fall to address the issue of affordable housing. On Thursday, October 19, we'll bring together graduate students from PSU, OHSU and other area institutions studying sleep, stress, anxiety, depression, emotional regulation, racial bias, methamphetamine, alcohol, adolescent brain development, and resilience, clinicians from Central City Concern, and policy makers from the City of Portland  –  as well as data, art and testimony from valuable community members without a home, to illuminate links between homelessness and the brain…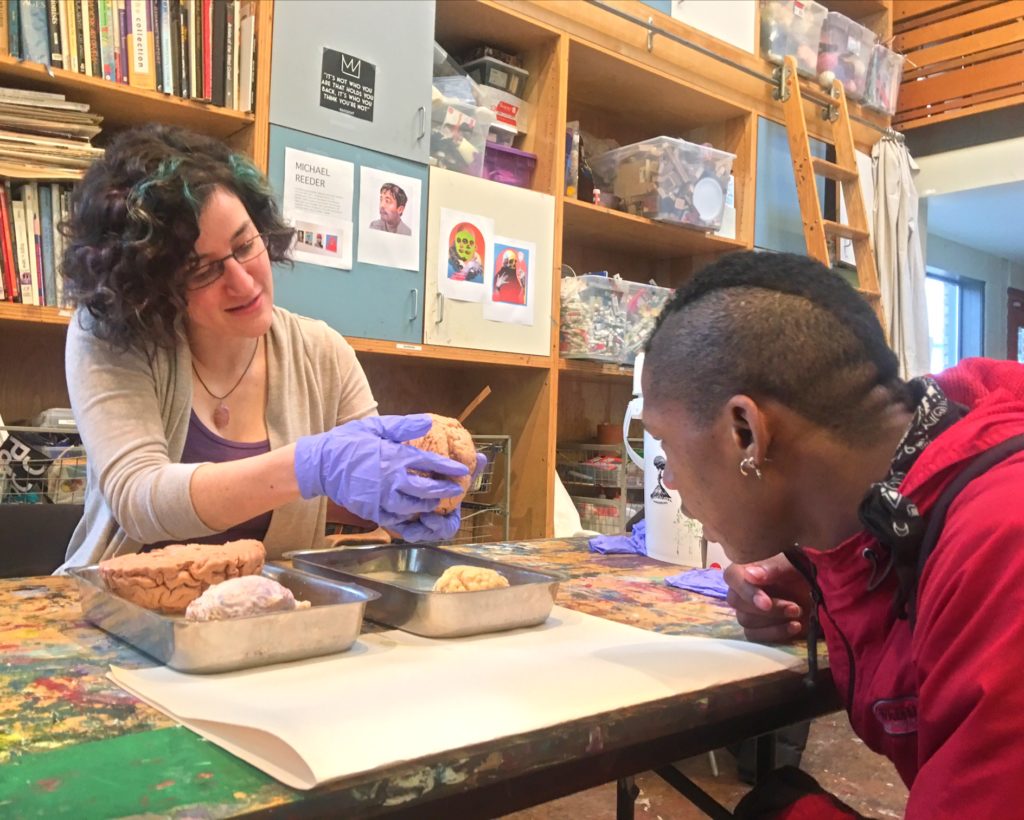 How does not having a safe place to rest your head impact your brain? How does the lack of sleep, chronic stress, inadequate nutrition and social isolation undermine physical and mental health? What does current brain research suggest about why sleep, nutrition and social support are so critical for wellness? How should scientific discovery inform public policy around the issue of affordable housing?
Discover research on the foundational importance of a safe, secure place to call home, meet and learn from clinicians addressing these concerns, and from those with lived experience through art, testimony, and other forms of creative expression – ask questions, make connections and hold real human brains!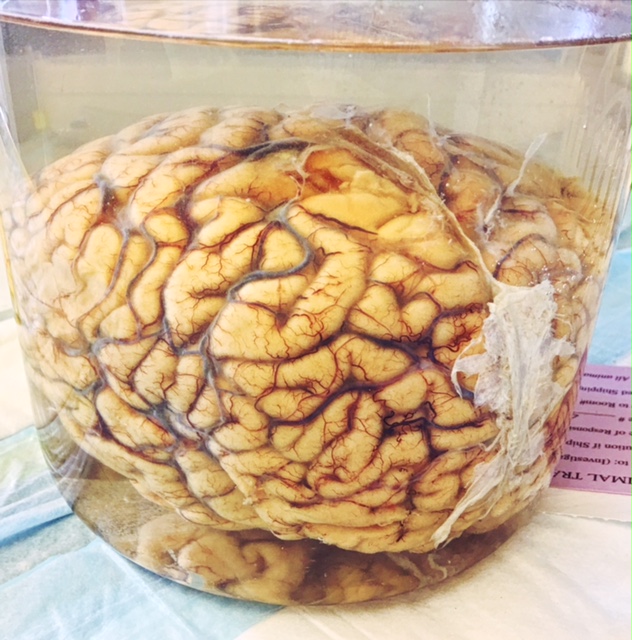 What steps can we take, individually and collectively, to make things better?
"There is a lot that happens around the world we cannot control. We cannot stop earthquakes, we cannot prevent droughts, and we cannot prevent all conflict, but when we know where the hungry, the homeless and the sick exist, then we can help."  – Representative Jan Schakowsky, member of House Neuroscience caucus
We've already enjoyed several productive days of planning/outreach at p:ear in summer (see links below).
June 20:  Homelessness + Brain @ p:ear;
See what we did Day One:  In an old Tri-Met bus on a landfill…


June 27:  Homelessness + Brain @ p:ear
See what we did Day Two:  Sweetness, Shelter & Savants
PROPOSAL SLIDES:  Homelessness and the Brain 2017 (pdf)
For more information on NW Noggin at P:ear, click on the link below…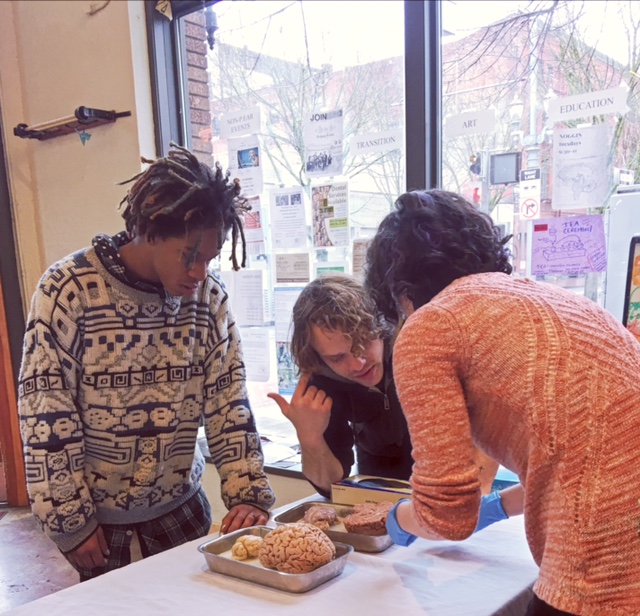 Participants
Kayla Townsley, PSU/BUILD EXITO Scholar, Research Intern, OHSU Behavioral Neuroscience
Kayla Townsley is an undergraduate research intern in Dr. Angela Ozburn's Laboratory in the Department of Behavioral Neuroscience at OHSU. Research in the Ozburn lab focuses on molecular mechanisms that underlie addiction. There are two main themes to our research: 1) the influence of altering brain activity in the nucleus accumbens on alcohol-related behaviors, and 2) mechanisms mediating circadian gene effects on drug and mood-related disorders (http://ozburna.wixsite.com/boutique-rec-lightbo). As both an artist and scientist, Kayla enjoys exploring the intersections between art and science and how they may be used to benefit education; a topic she explored in her Honor's thesis: From STEM to STEAM: The Neuroscience Behind the Movement Towards Arts Integration in K-12 Curricula. She believes working with NW Noggin, and organizations like it, will catalyze the progressive movement towards a STEAM (Science, Technology, Arts, and Mathematics) focused educational system that will help alleviate socio-economic disparities and better mirror the trans-disciplinary nature of our society.
LEARN MORE:  CV_KAYLA TOWNSLEY
Binyam Nardos, OHSU (brain mechanisms of implicit racial bias)
John Mootz, OHSU (methamphetamine)
Mitch Fennimore, PSU
Statistical models that provide quantitative support to any initiative that assists those who need it most)
Brittany Alperin, OHSU Behavioral Neuroscience
Brittany Alperin is a 4th year PhD student in the behavioral neuroscience program at OHSU. She's currently working in the labs of Dr. Joel Nigg and Dr. Sarah Karalunas studying cognitive and emotional differences between children, adolescents, and adults with and without ADHD. One of her primary methods of studying cognition and emotion is through the use of electroencephalogram or EEG. EEG measures the electrical activity of the brain and can give scientists information about what is going on in the brains of individuals while they complete different types of tasks. Her dissertation work focuses on the phenomenon of mind-wandering in adults with ADHD and seeks to understand what type of mind-wandering those with ADHD engage in (positive or negative thoughts, many or few thoughts, thoughts related or unrelated to the environment around them) and how different types of mind-wandering may be related to impairment (trouble with work, school, relationships, etc.). She is broadly interested in mental health, stress-reduction, and increasing well-being which was exemplified in her Velo Cult presentation with local artist Sienna Morris that focused on mindfulness practice, self-care, and depression
LEARN MORE:  Brittany Alperin CV 8 10 17
Scott Jones, OHSU (adolescent brain development)
Katricia Stewart, PSU (sense of community and psychological well-being)
Greg Townley, PSU (homelessness and housing, community mental health)
LEARN MORE:  Greg Townley, Ph.D., Assistant Professor, Community Psychology
LEARN MORE:  Greg Townley bio_9-18-17
Larry Martinez, PSU (workplace inclusion, diversity, stereotyping, prejudice, and discrimination)
Nick Smith, PSU (workplace inclusion, diversity, stereotyping, prejudice, and discrimination)
Eileen Torres, OHSU (stress)
Eileen Torres is a 4th year PhD candidate in OHSU's Department of Behavioral Neuroscience. She studies environmental and genetic factors that affect mood and cognition in the lab of Dr. Jacob Raber. One genetic factor she is interested in is APOE, which encodes the protein apolipoprotein E. Apolipoprotein E exists in 3 forms in humans—E2, E3, and E4—and is found within the brain as well as throughout the body. Apolipoprotein E carries cholesterol in the brain as well as the rest of the body so it can be used for healthy cell function and is important for cell repair after injury. E4 has been widely studied because it is the strongest genetic risk factor for late-onset Alzheimer's disease. However, recent work from Dr. Raber's lab and others suggest that E2 increases the severity of symptoms associated with Post-Traumatic Stress Disorder. Eileen's dissertation work focuses on understanding how the E2 isoform affects the brain's response to stressors and trauma by using mice that express the human forms of APOE. She is fascinated by the complex relationship between the stress, cholesterol, and mental health and believes that better understanding this relationship can help improve treatment for mental health disorders.
Eileen strives to maintain healthy stress levels in her own life by cooking, gardening, and running around the Pacific Northwest.
LEARN MORE:  Eileen R Torres_CV_Sept2017
Jessica Patching-Bunch, OHSU (ADHD, adolescent brain development)
Emily Weiss, PSU (sleep, school achievement)
Rebecca Hood, OHSU (sleep deprivation and neurodegeneration)
Jacob Schoen, PSU/OHSU/ONPRC (alcohol and nicotine)
Gil Brady, PSU (PTSD)
Holly D'Andrea, WSUV
Jennifer Teachworth, PSU
Gaile Parker, PSU
Kim Engeln, OHSU
Lizzy Tremaine, PSU
Sam Carpenter, OHSU
Kris Thomason, OHSU
Elsa Gomez, PCC/WSUV
Rebekah Hough, PSU
Jennifer Jensen, PSU
Aliese Poole, PSU
Allie Clark, PSU
So who else is interested in publicly sharing their research?
We'll be posting an online list of participating graduate students and postdocs, with short descriptions of research interests and activities, c.v.'s, and also links to labs, publications, and relevant personal and/or professional web pages.
We'd also like anyone interested to consider how you might present your work in an informal, art-filled public forum.  It will be a bit like a poster session, but with homeless youth, clinicians and policy makers present and ready to ask questions, make useful connections, and learn more..!
If you'd like to join these efforts, please RSVP to the emails below with your name, a short description of your research interests, and any links you'd want included.
We look forward to hearing from you  –  thank you for your enthusiasm for public education, outreach and community service
Cheers!
Bill (bgriesar@nwnoggin.org) & Jeff (aspragus@yahoo.com)
nwnoggin.org