Velo Cult: Andre Walcott (OHSU) + Bryn Harding
September 21 @ 6:00 pm

-

8:00 pm
Event Navigation
WHAT:  Drink Together, Stay Together:  Alcohol's Effects on Social Relationships;  Velo Cult with Andre Walcott (Behavioral Neuroscience, OHSU) and Bryn Harding (a recent graduate of PNCA);  How drugs influence relationships, with changes revealed by behavior and brain structure, and through the art of portraiture…
WHERE:  Velo Cult, 1969 NE 42nd Ave, Portland, OR 97213
WHEN:  Thursday, September 21, 6 – 8pm
Does drinking keep a relationship healthy  –  or split couples apart?  Do you drink more, or less, than your partner?  What if one person drinks and the other doesn't?  What can prairie voles teach us about drugs and relationships, and can portraits of people under the influence reveal subtle aspects of connection, strengthened or frayed  –  connections illuminated by analysis of behavior and structures in our brains?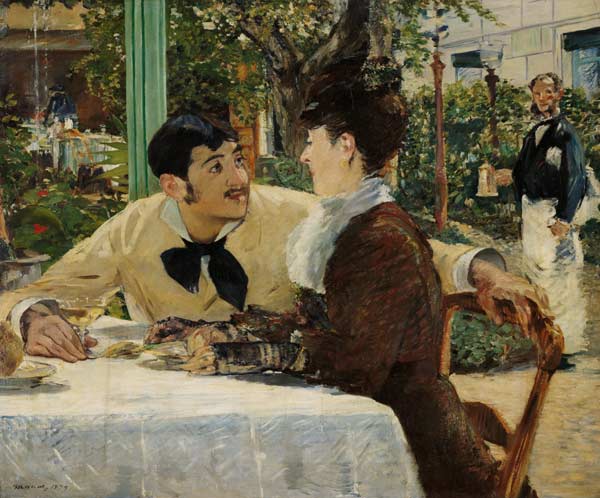 IMAGE:  At the Cafe, 1878 by Edouard Manet
Discover the art and neuroscience of drugs and social relationships with Andre Walcott (OHSU) and Bryn Harding at Velo Cult THURSDAY (9/21) from 6-8pm!  
IMAGE:  Vasopressin and Pair-Bond Formation
Bryn is a Portland artist with a persistent interest in portraiture. Portraits show much more than what their subjects look like; they show the nature of the relationship between the sitter and the artist, the space between two people where identity and the self are formed. In this project, Bryn is exploring what happens to that space when one or both participants are impaired.
NW Noggin Velo Cult events are always free, open to the public, child friendly, and feature access to amazing beer (scroll here for current tap list), wine, coffee, tea, sodas and sandwiches…
INTRODUCTION:  NW Noggin introduction 2017 (ppt)
INTRODUCTION:  NW Noggin introduction 2017 (pdf)