Smell, Memory, Place Tour of Picturing Oregon @ PAM!
November 4 @ 12:00 pm

-

5:00 pm
Event Navigation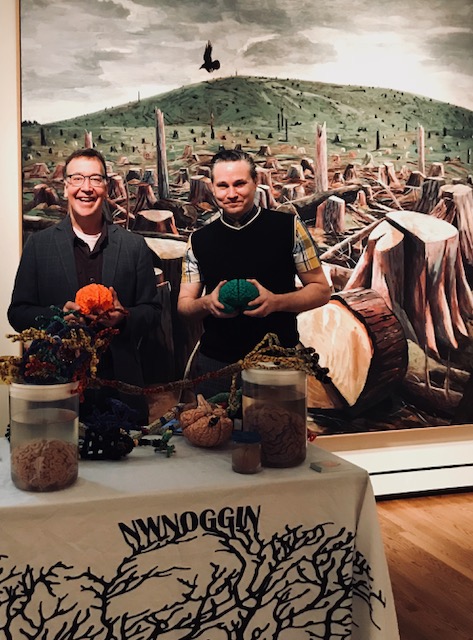 WHAT: Noggin Smell, Memory, and Place Tour of Picturing Oregon exhibit
WHERE: Portland Art Museum, 1219 SW Park Ave, Portland, OR 97205
WHEN: Saturday, November 4, 2017, noon – 5:00pm
UPDATE: See what we did (and smelled, and experienced, and drank!)
Join a PAM Museum Educator and volunteers from NW Noggin on an olfactory trek through the Picturing Oregon exhibition. This 30 minute expedition of select landscapes inspired by Art and Beer brewers, will teach you a little bit about the neuroscience of smell, memory, and place with the aid of regionally specific natural materials. All tours are 30 minutes and meet in the first gallery of Picturing Oregon– 3rd floor, Main Building
ARTWORK
Tour #1 @ 1:00pm:  Michael Brophy, Harvest, 1995, oil on canvas
Tour #2 @ 3:30pm: Lily E. White, Evening on the Columbia, 1903/1905, platinum print
Tour #3 @ 4:30pm: Frank Vincent DuMond, Sketch of Table Rock Near Medford, 1911, oil on board
What is smell?
Take a deep breath. Stuff is made of smaller pieces, and you just inhaled them through your nose. These pieces are molecules, and they are released from foods, surfaces, plants, trees, dogs, bodies, and that delicious pint of beer in your hands.
Up your nose is a hidden cavity, where special cells called odor receptors grab specific molecules and respond by sending electricity directly into your brain! These odor receptors stick these hair-like processes through the ceiling of the nasal cavity to bind molecules, and send more wire-like projections through holes in the bone below your brain to carry the currents.
LEARN MORE: Olfactory booklet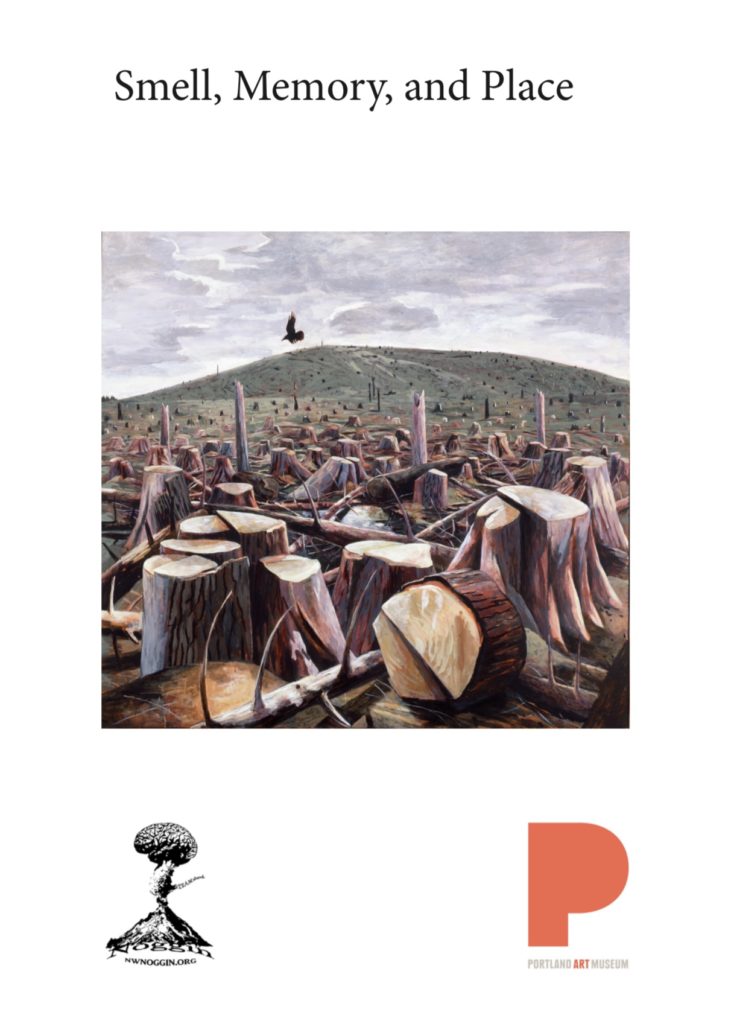 Committed participants
Heather Wild, PSU/Mount Hood Community College
Heather Hamilton, PSU/NIH BUILD EXITO
Kayla Townsley, PSU/OHSU/NIH BUILD EXITO
Cody Prouty, PSU/PSU Neuroscience Club