We love growing our Noggin networks  –  they let us offer student volunteers from multiple institutions extraordinary opportunities they might never get if they always sat in separate university classrooms and didn't directly engage with all the remarkable people and organizations in their own communities!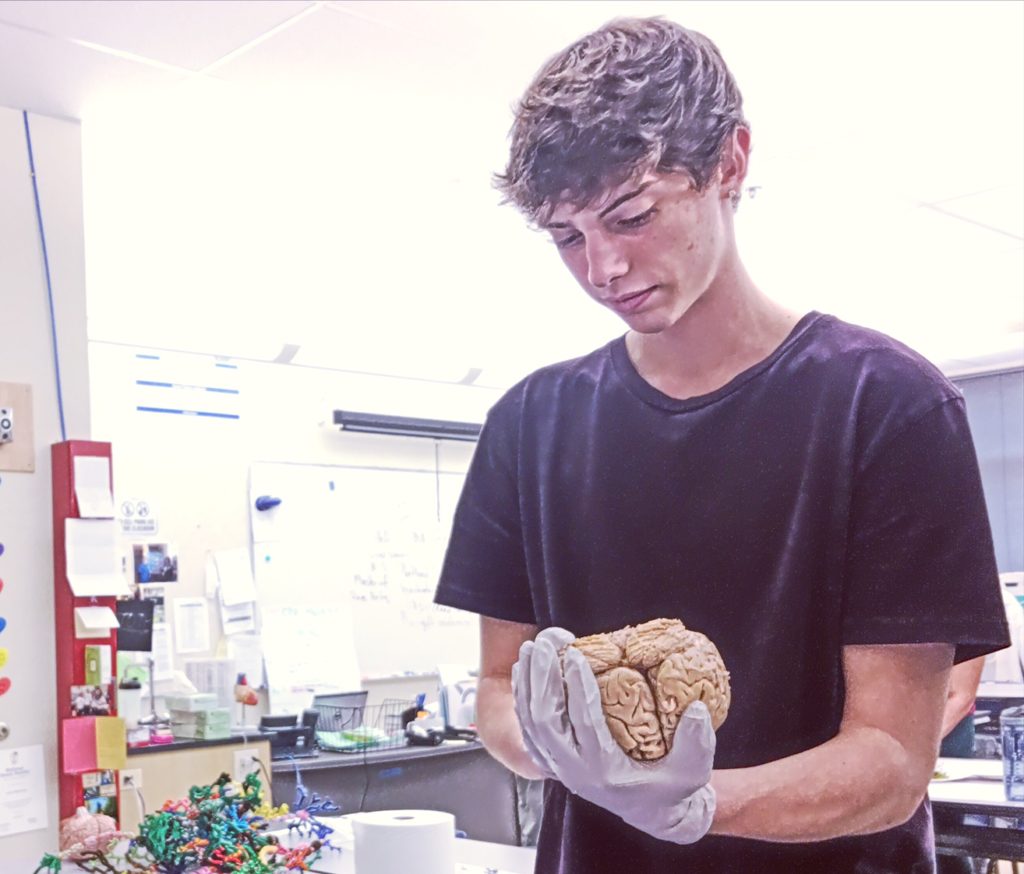 During a rainy start to Brain Awareness Week we brought eager volunteers from Psychology at Portland State University (where the campus slogan is "Let Knowledge Serve the City"), including NIH BUILD EXITO scholar Sulema Rodriguez, Aliese Poole, Leota Walford, and Jessica Patching-Bunch, as well as Kimberly Engeln from Neuroscience at WSU Vancouver and Biology at Reed College to Liberty High School in Hillsboro, Oregon..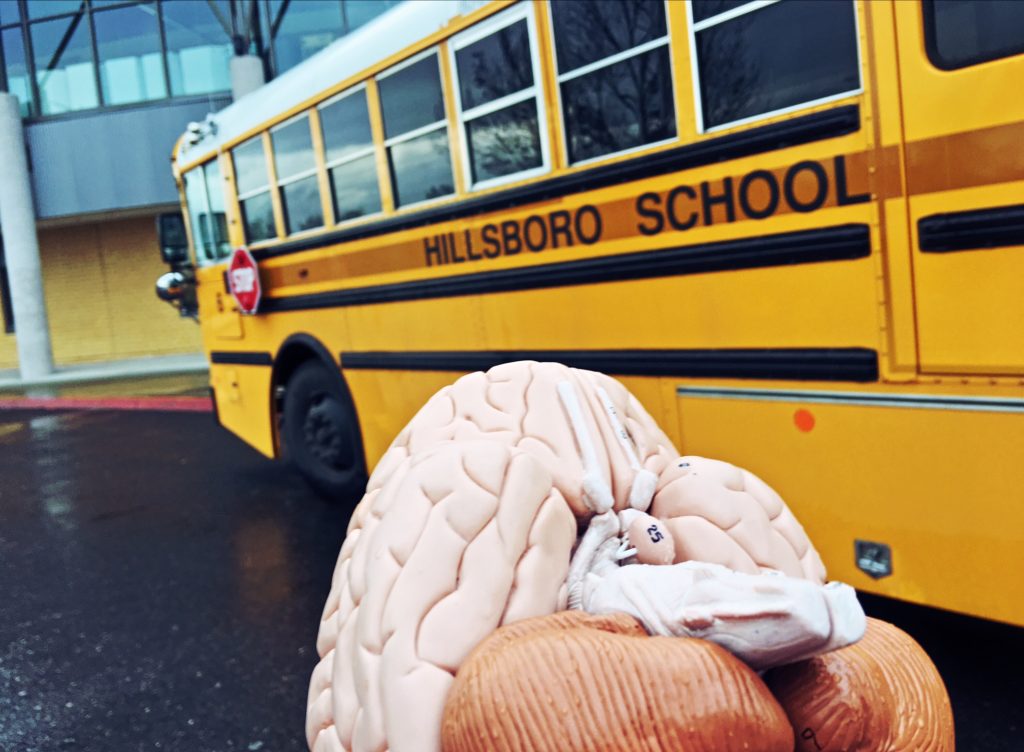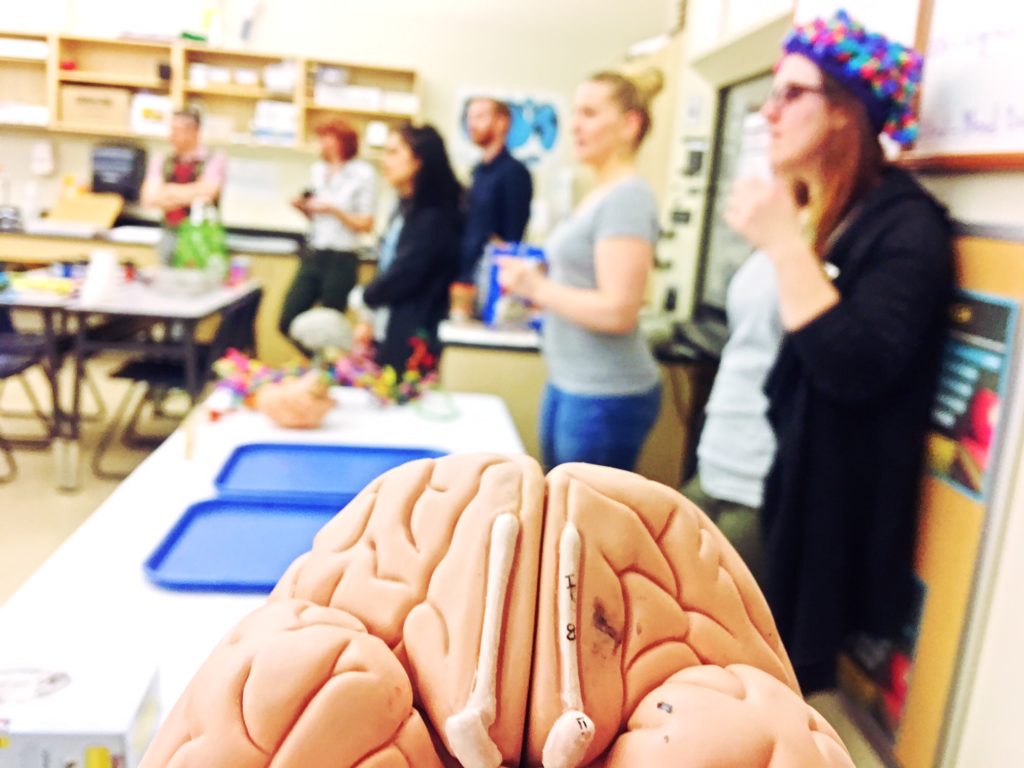 We were also thrilled to welcome Andrew Hardy, the Business Manager for BioGift Anatomical, a whole body donation and surgical education center in Portland.  We'd invited Andrew to join us, to introduce himself and his company's work, after he and the extraordinary lab donation coordinators, the father-son team of Michael and Miguel Pierre, offered to provide new human brains for our non-profit multi-institutional outreach!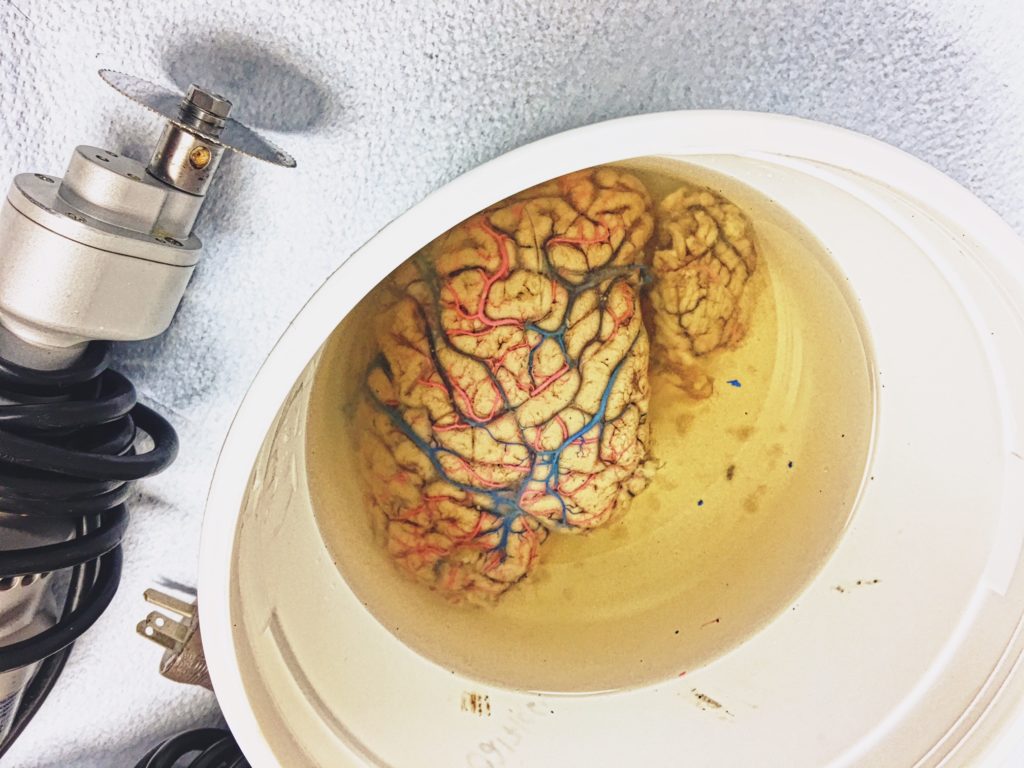 We were guests of Ramona Toth, the Health and Chemistry teacher at Liberty High, and began with introductions.  It's often eye-opening and helpful for K-12 students to hear these individual stories of how undergraduates and graduates end up studying or researching or working in their respective areas, as it expands their own sense of what's out there, and possible…
LEARN MORE:  Liberty High School seniors help more than 500 Hillsboro students learn CPR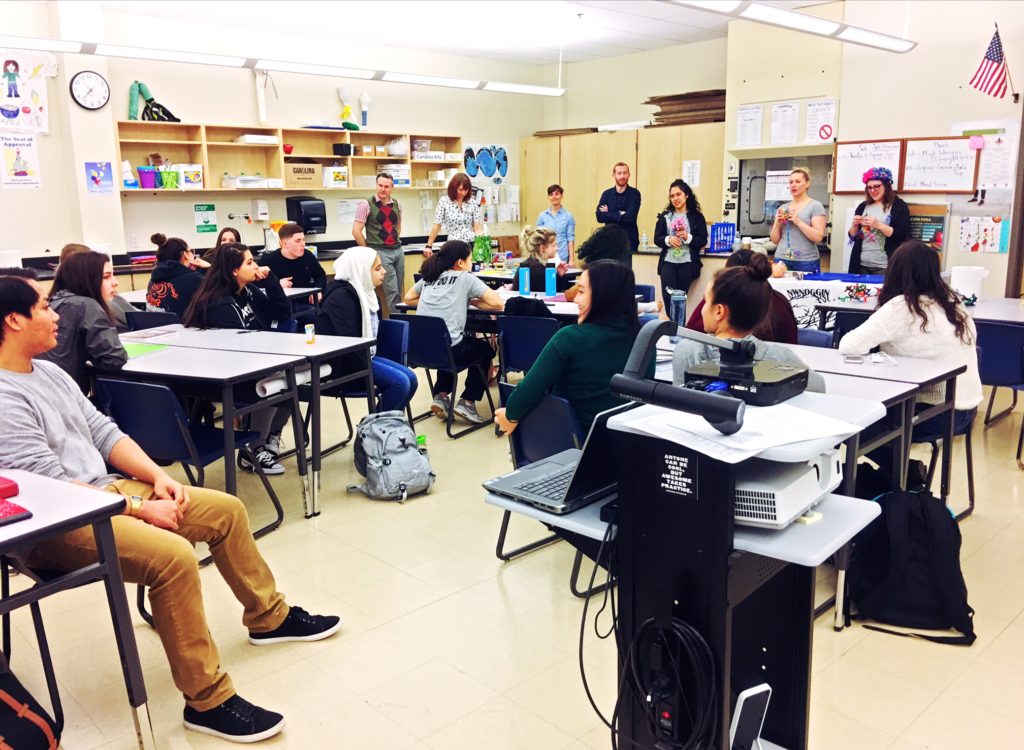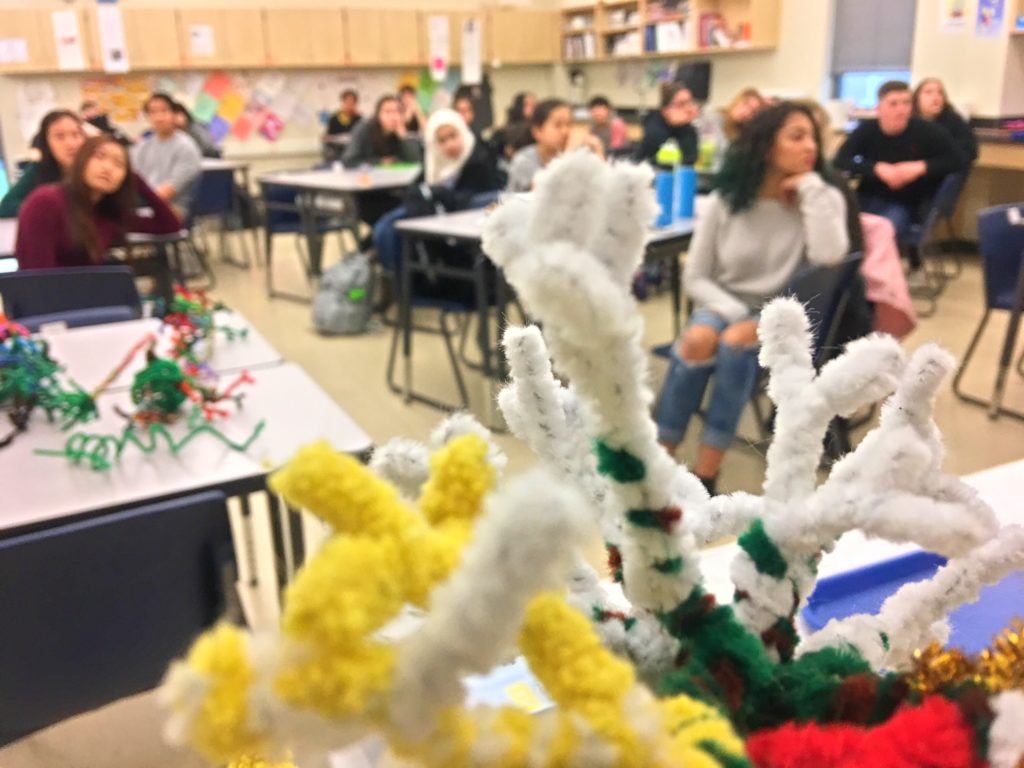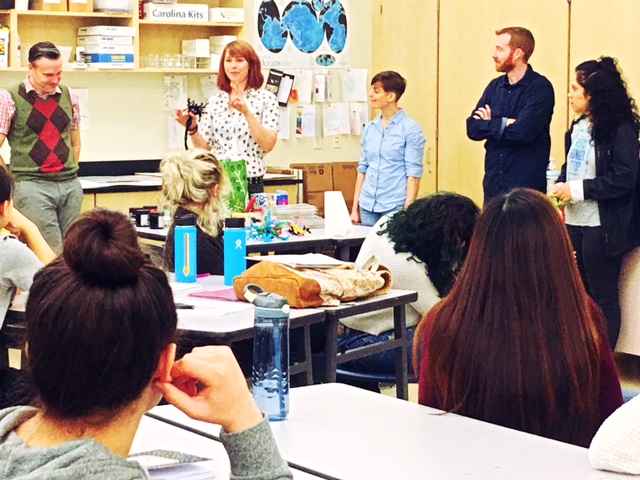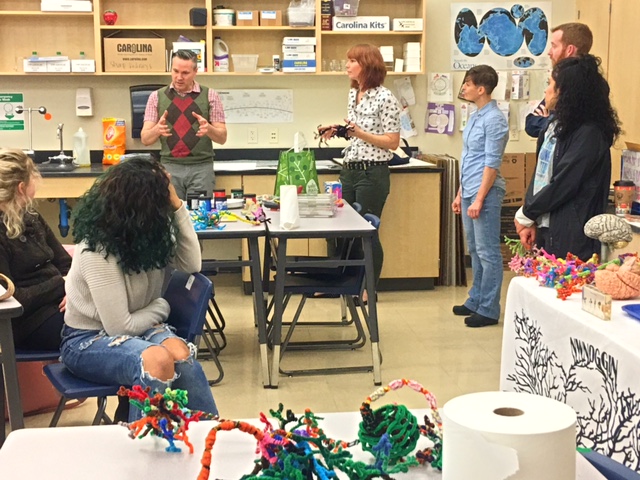 Andrew and Ramona actually recognized each other  –  she'd been his high school science teacher too!  Ramona kept writing down details of our volunteer's educational and professional backgrounds, and specific degrees, in order to help her students see pathways from their own classroom into higher education and careers…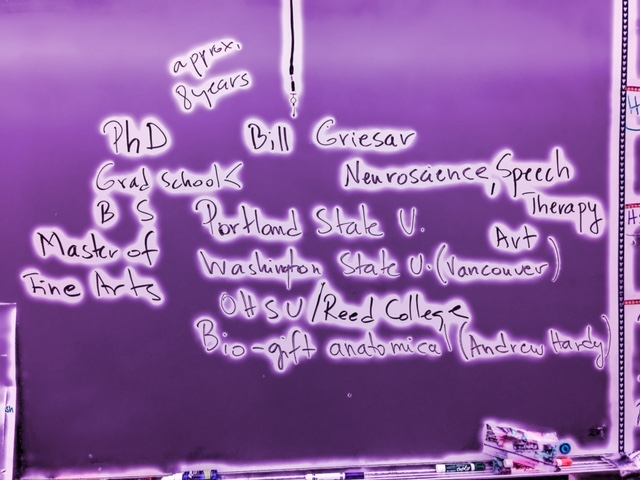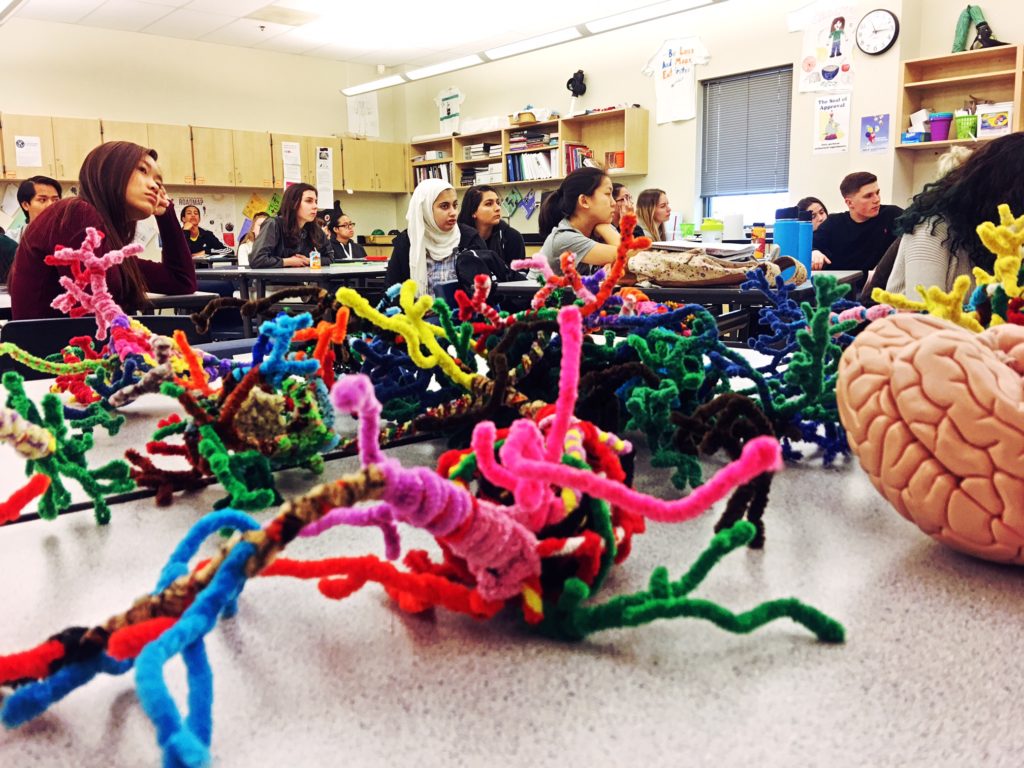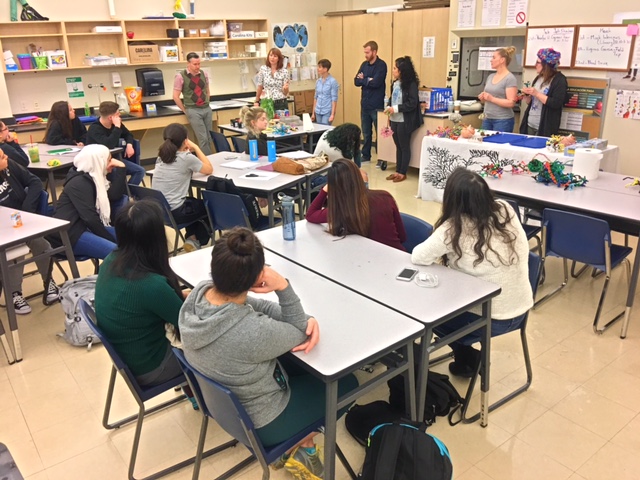 Andrew asked students what they thought motivated individuals and families to donate their bodies to science, and many suggested helping others with new lungs, hearts or kidneys.  However, we also discussed the value of cadaver donations, for medical education, training and science outreach.  You probably do not want a surgeon replacing your knee, for example, without first practicing on a cadaver knee..!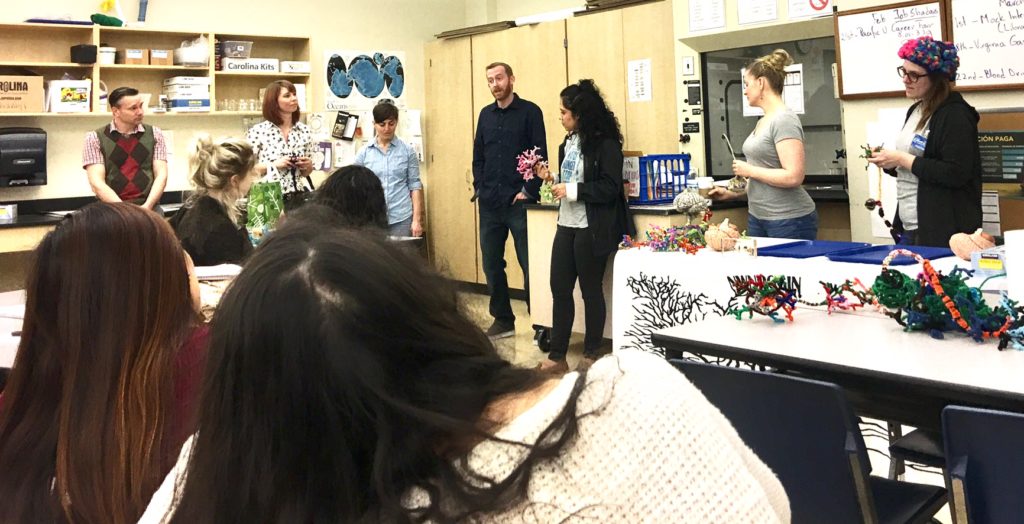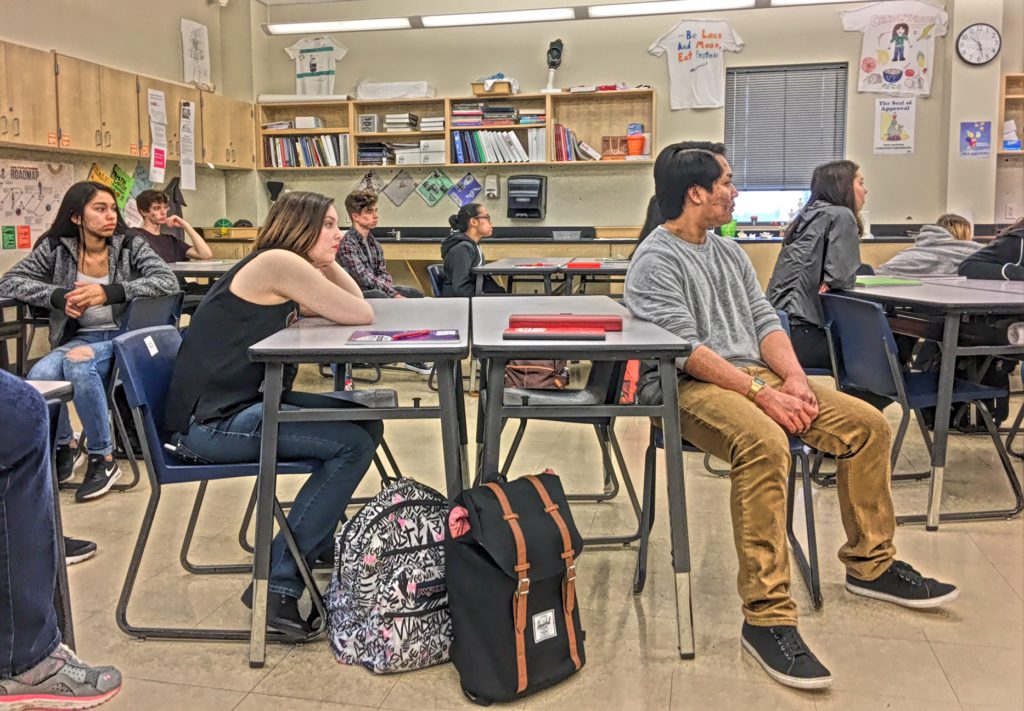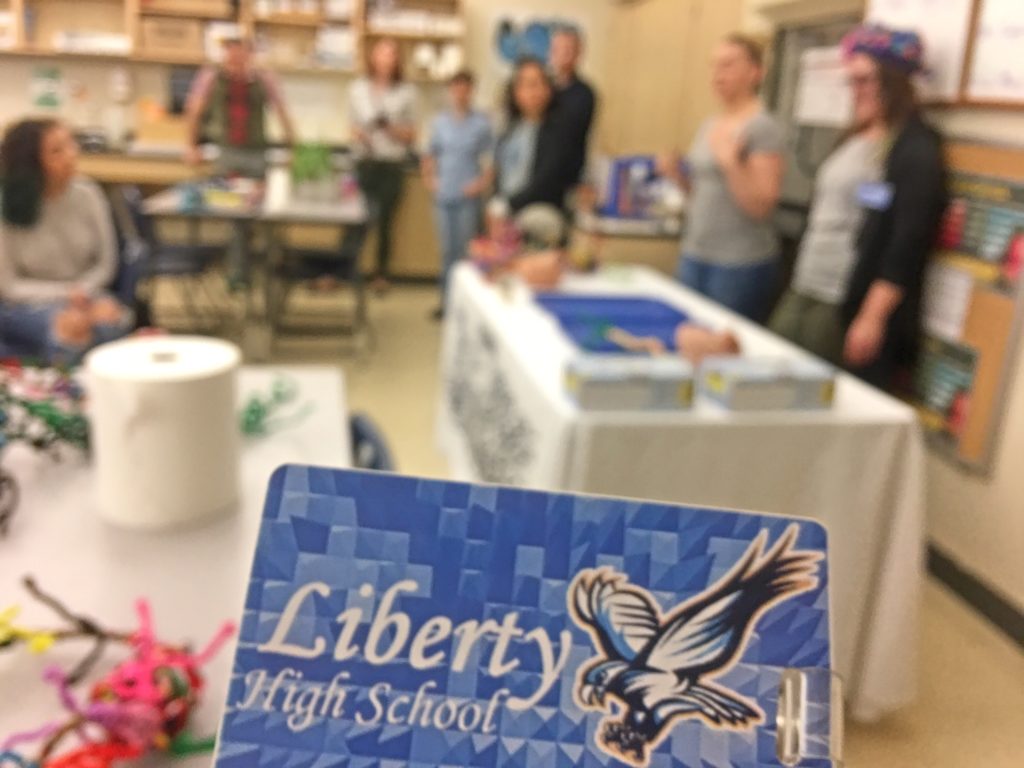 LEARN MORE:  The Greatest Gift: This Is What Happens When You Donate Your Body To Science
Noggin Arts Coordinator Jeff Leake then described our gel block printing project, for making neuron shapes from other Northwest life forms!  We are certainly home to moisture-driven, dramatically fractal mosses, fungi and lichen, as well as copious twigs and branches for creating some detailed brain cells of our own…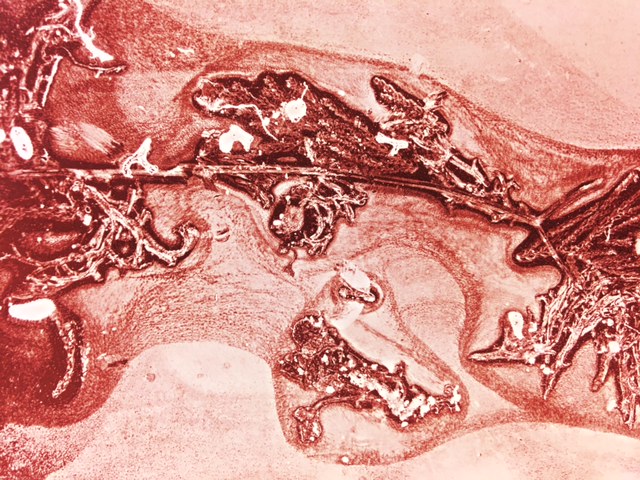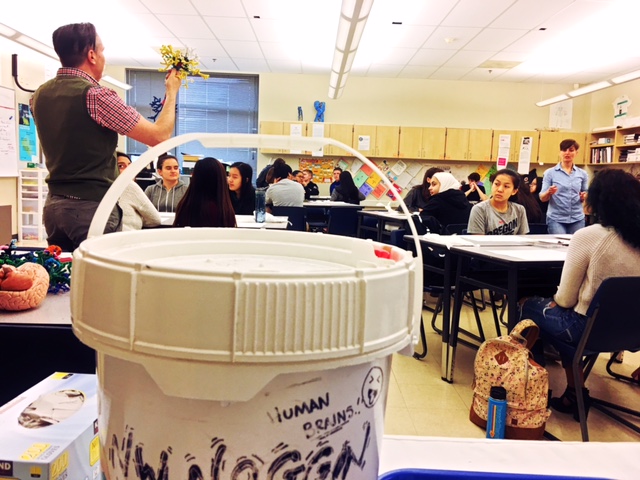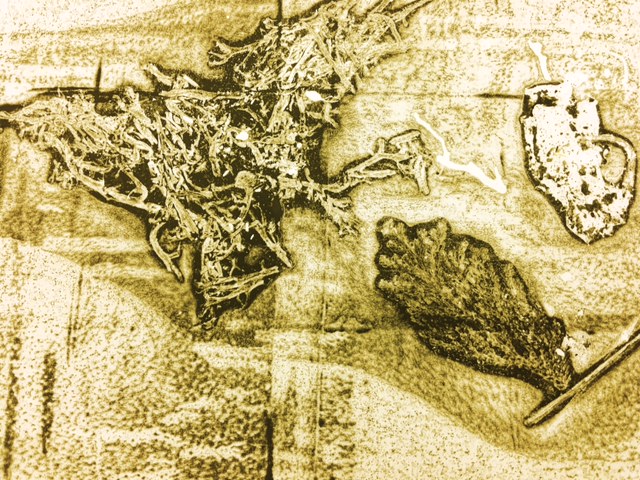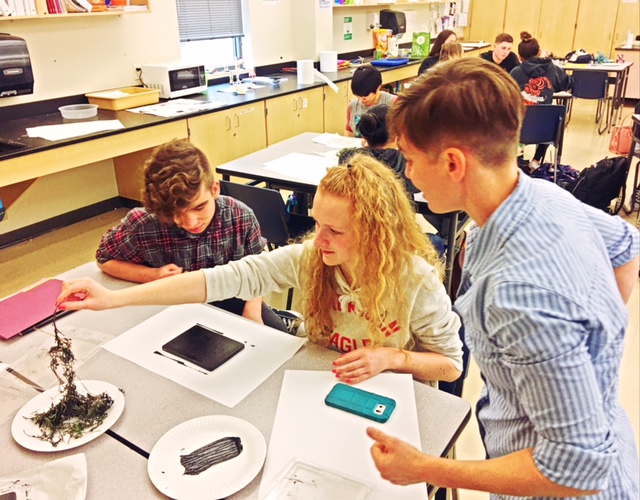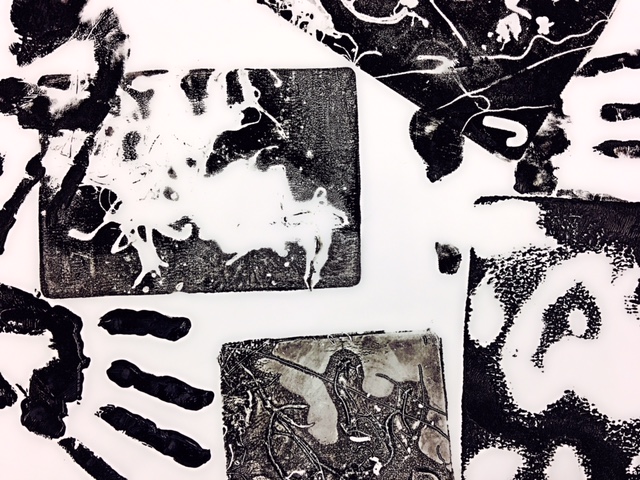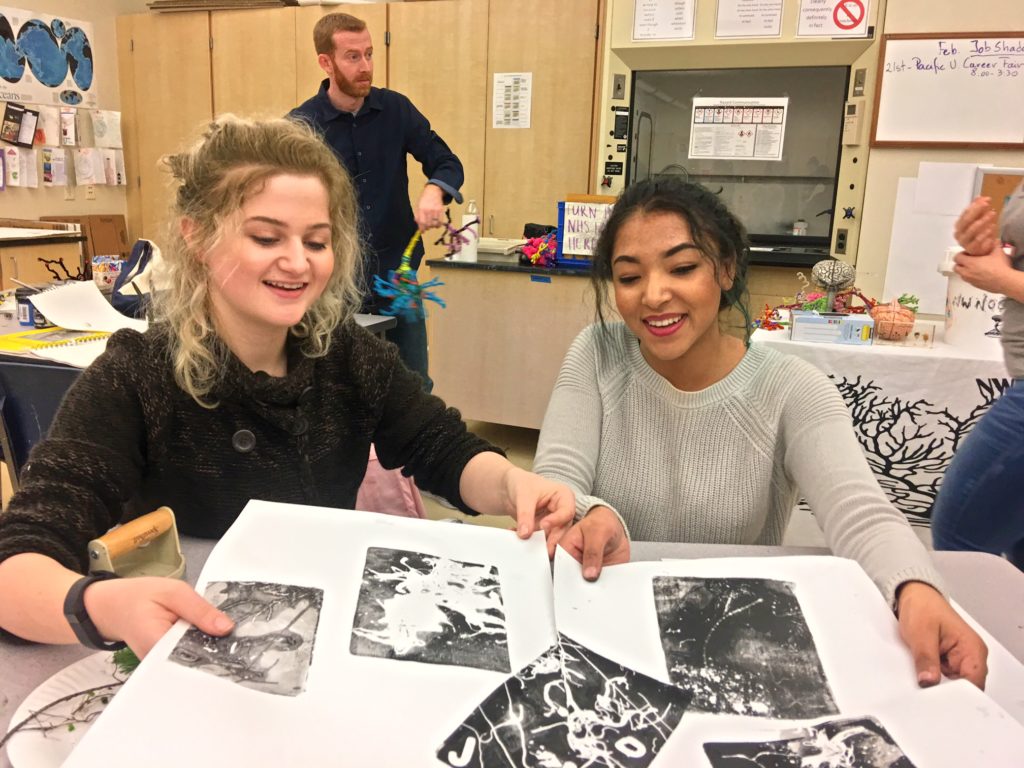 LEARN MORE:  Is Your Brain Fractal?
And of course there were brains!  Our new BioGift Noggins, with injected latex to clearly delineate arteries and veins, are still fixing in formalin, but we had our Noggin buckets filled with cerebrums that have been held and examined by more than 12,000 students since 2012!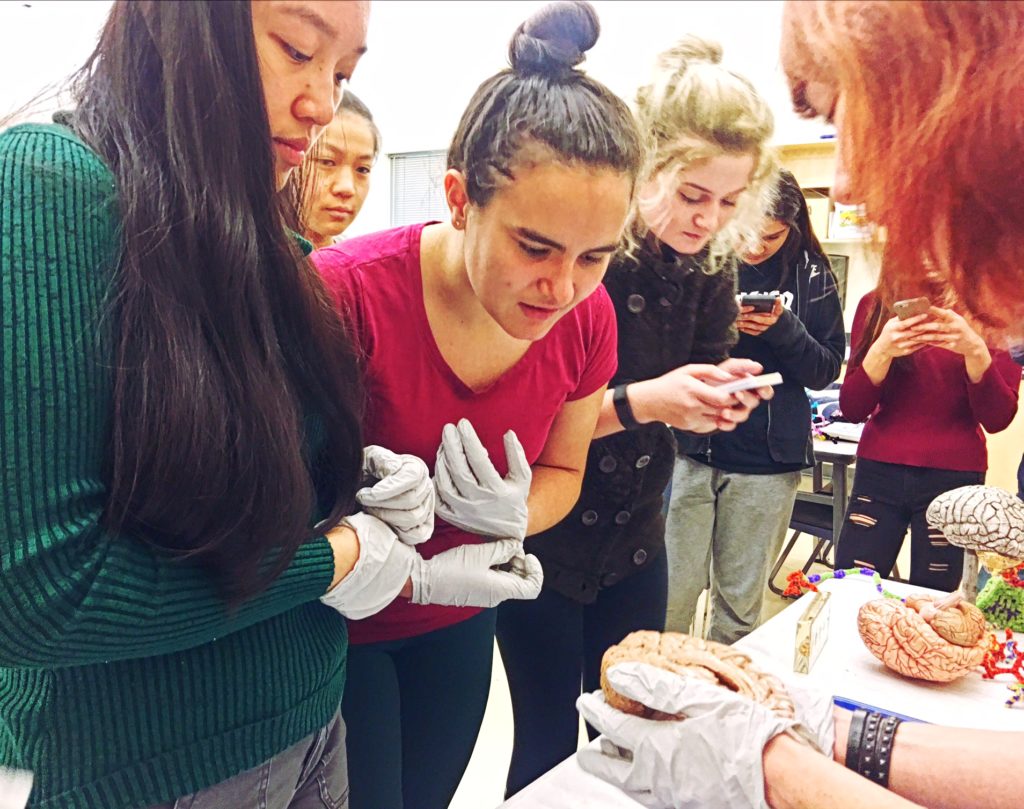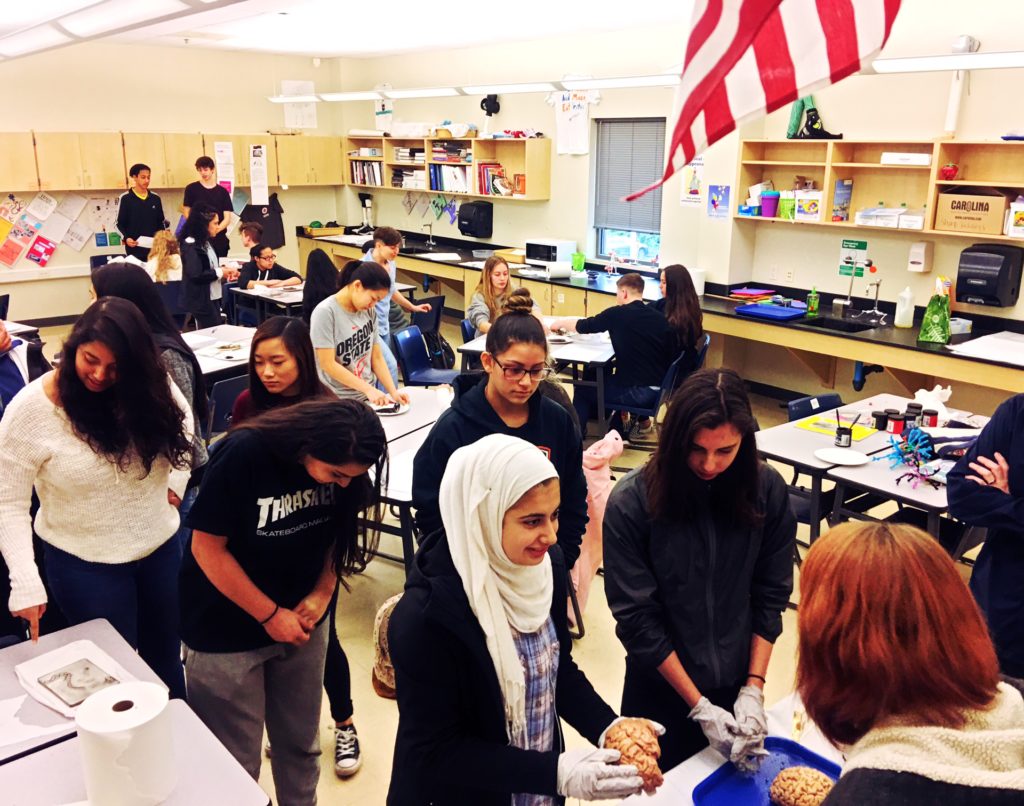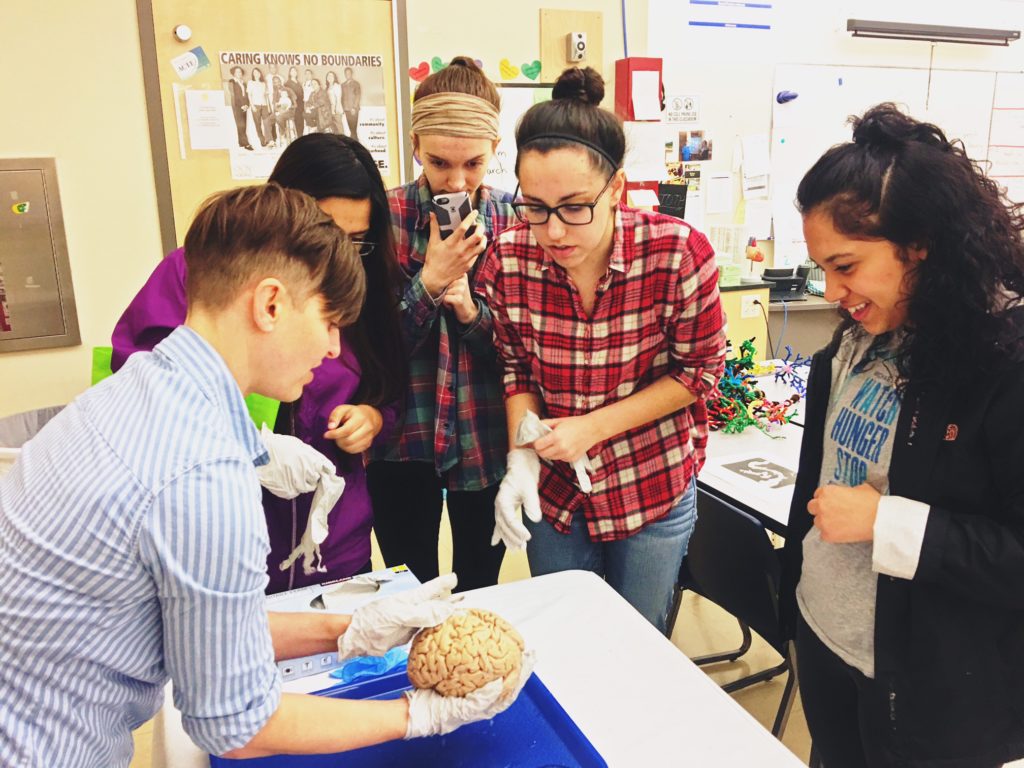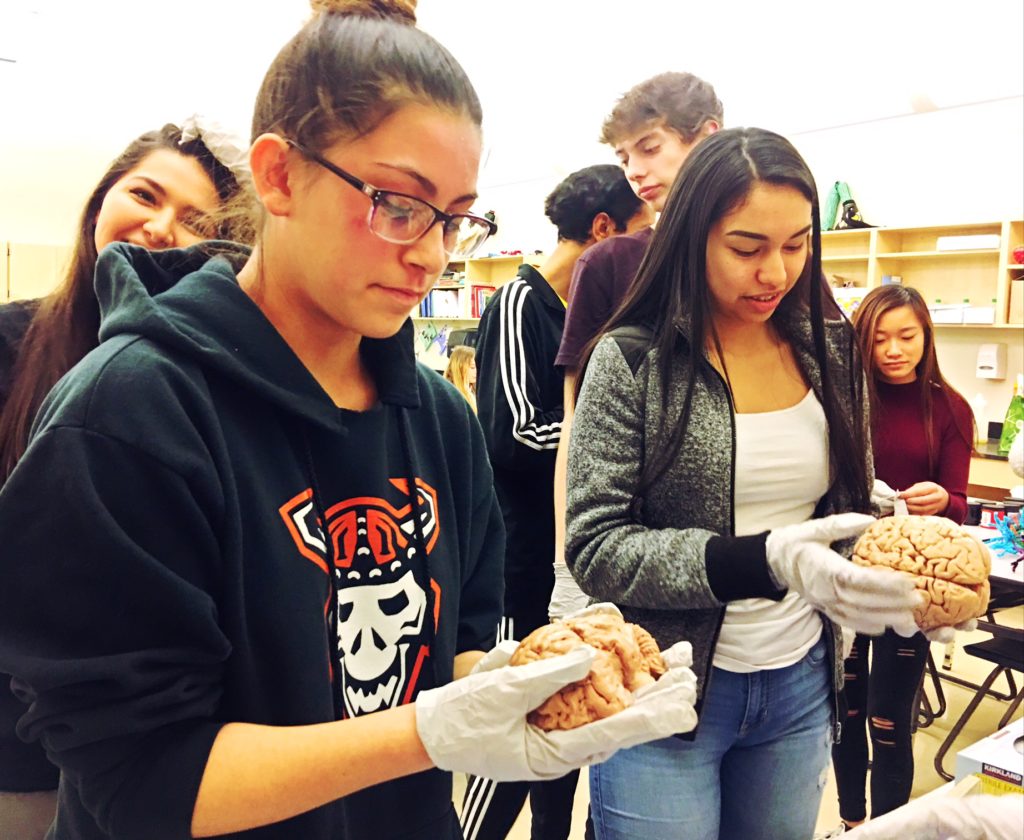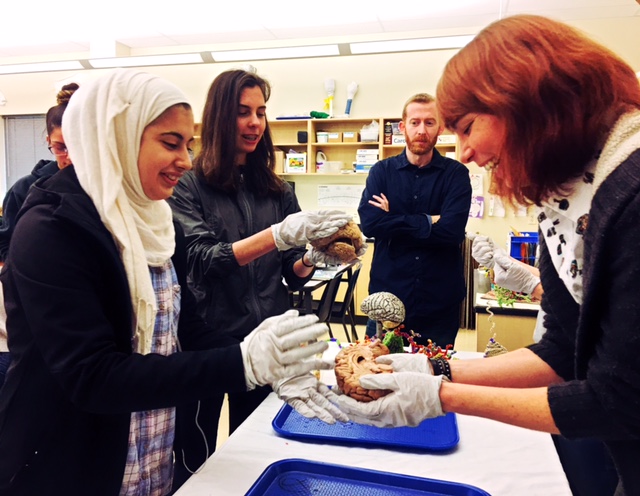 After hours talking neuroscience research with Ramona's curious students (and a promise to return to Liberty later this spring), we packed up those brains and art projects and headed east towards Portland, and BioGift…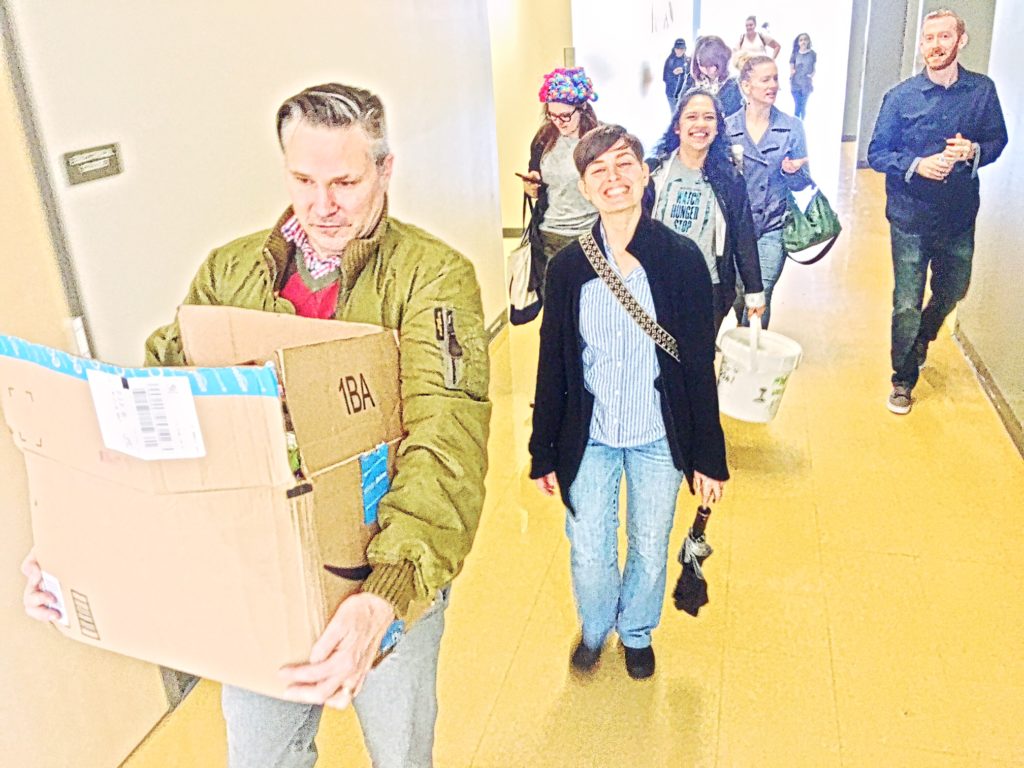 I need to pause here to warn readers of the graphic nature of several photos below.  Please proceed only if you're feeling up to viewing an actual human dissection, as our Noggin volunteers were offered a unique opportunity to see, and feel, anatomy up close…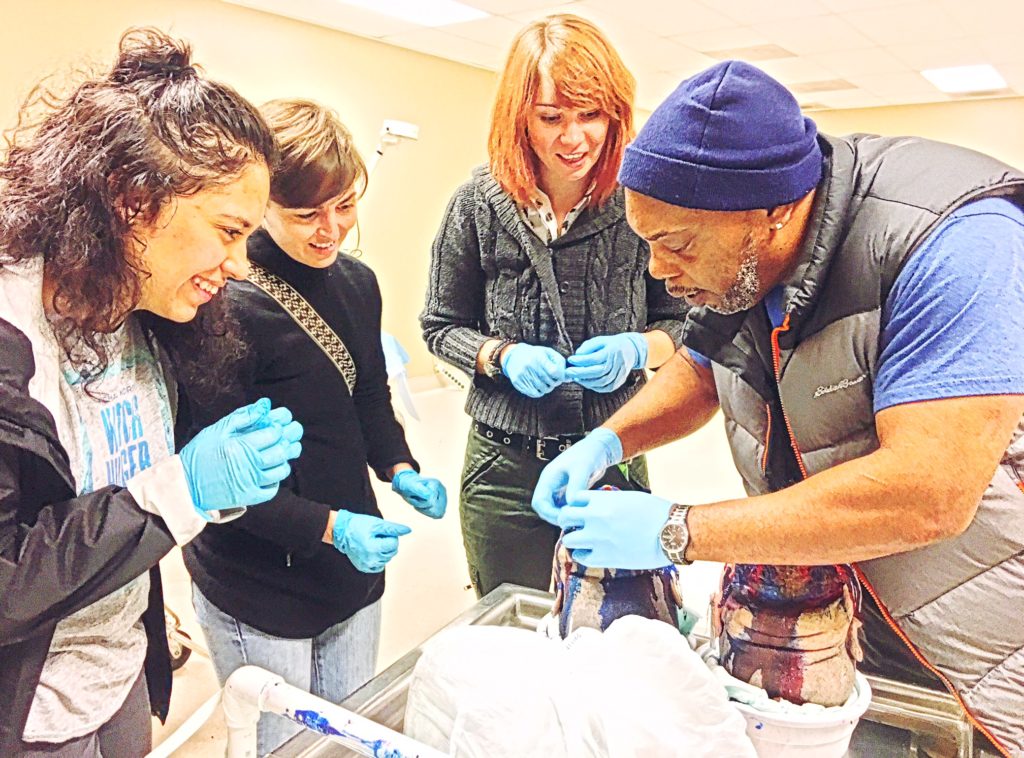 We are indebted to Michael and Miguel Pierre, a father-son team from a family working in mortuary science for four generations!  They were clearly enthused by our Noggin participants, who were thrilled and eager to learn firsthand from these skilled and approachable experts in dissection, and teach us what they've learned about bodies, and brains…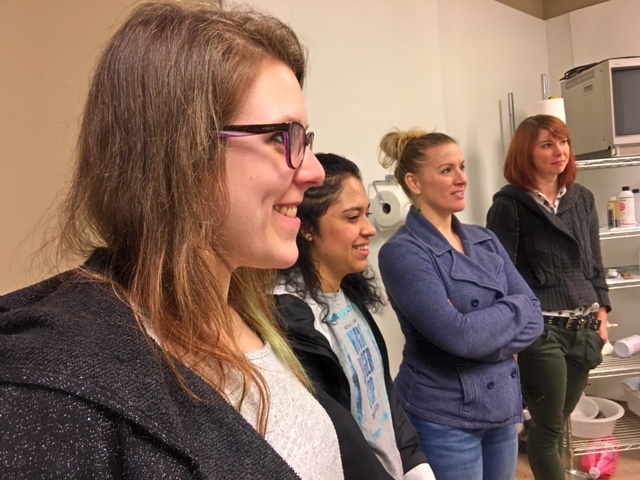 We started by viewing human heads, with the latex used to color the vasculature dripping dramatically from the common carotid arteries (red) and jugular veins (blue).  This will allow us to clearly point out the branches of the middle cerebral arteries, for example, which support cortical networks in each lateral hemisphere…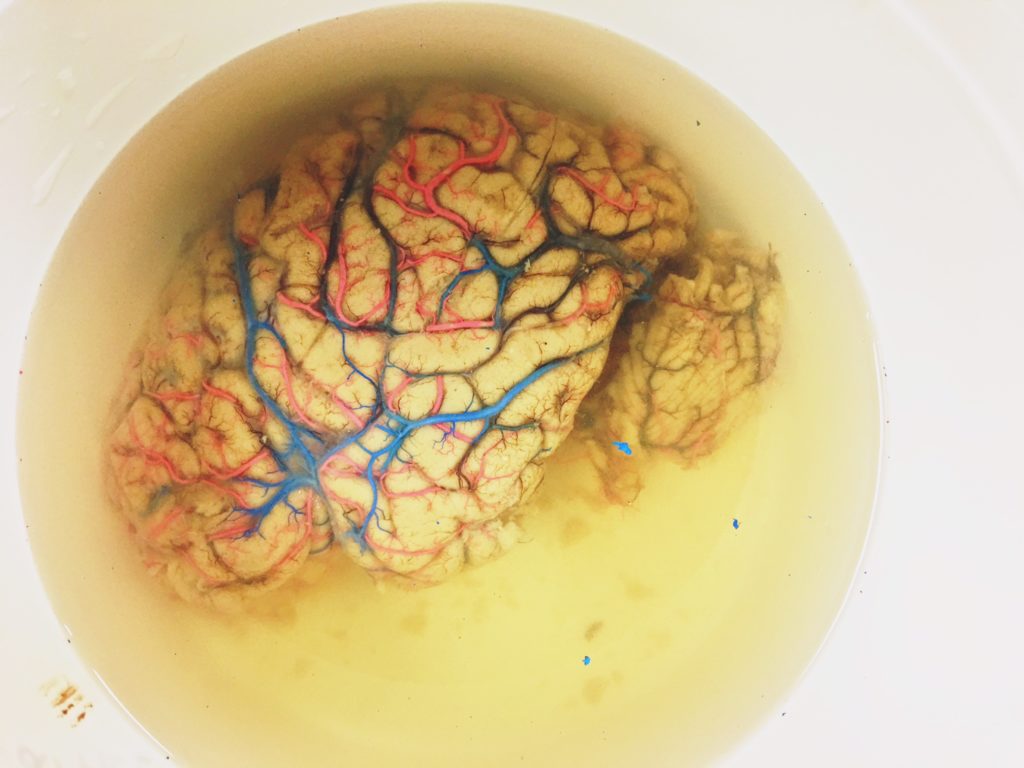 Our students were utterly fascinated, quickly donned nitrile gloves, asked many questions and started acquiring new knowledge only attainable from this kind of visceral, hands on experience.  We were shown a  recent cadaver that was being prepared for a surgical training course, and Noggin volunteers were offered scalpels to examine tissue more closely…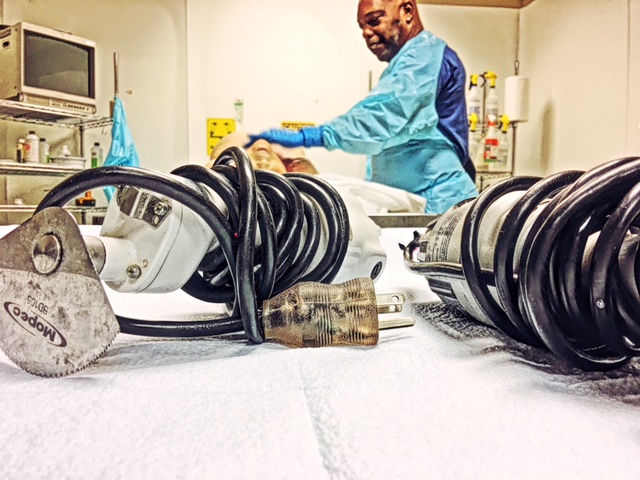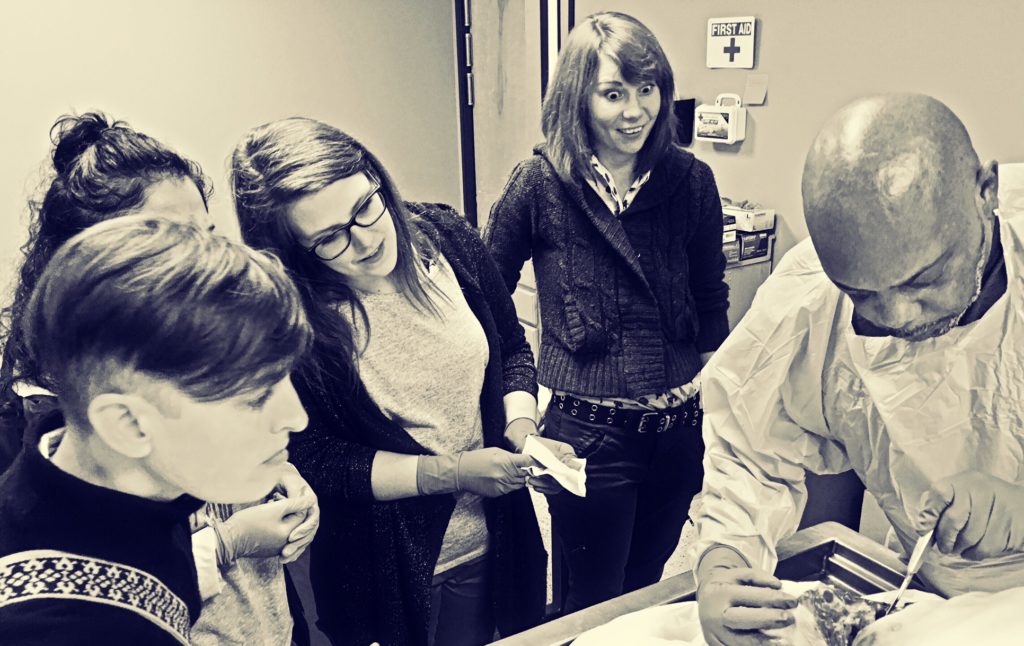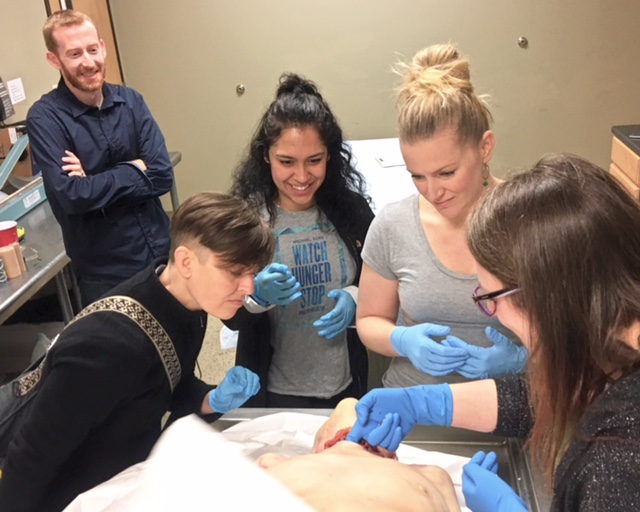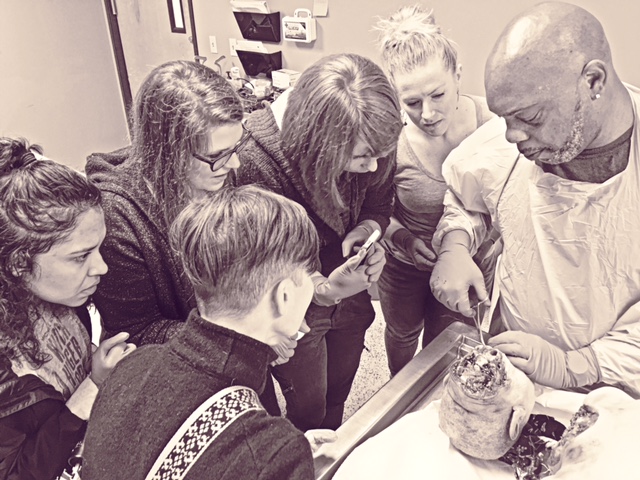 It is one thing to teach a college neuroanatomy class with textbook images, or cut through sheep brains in a high school classroom, or examine smelly, formalin-fixed cerebral specimens pulled from a bucket.  But it is quite another to see, and feel, the common carotids and the trachea forming a compelling triptych on a recently cut neck, or note the narrow fragility of a spinal cord, armored in vertebral bone…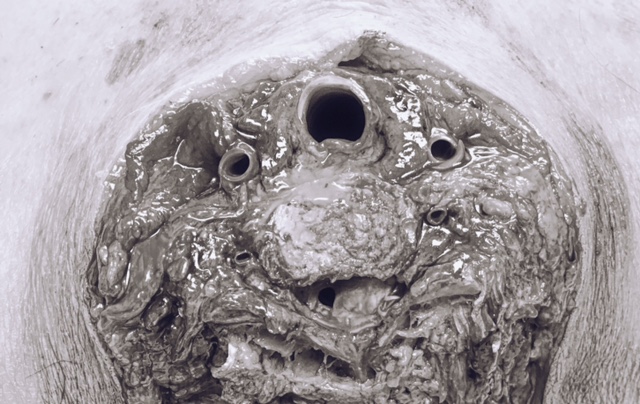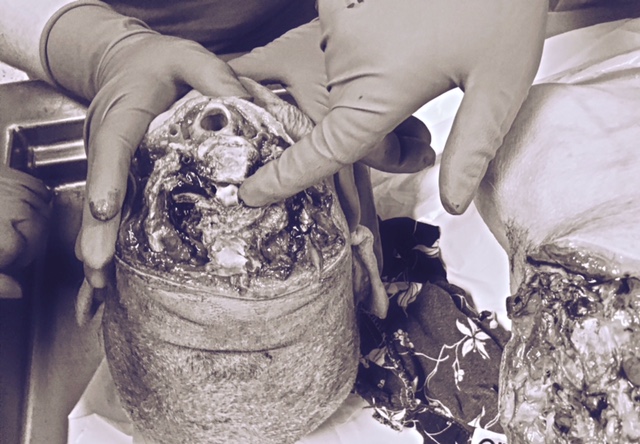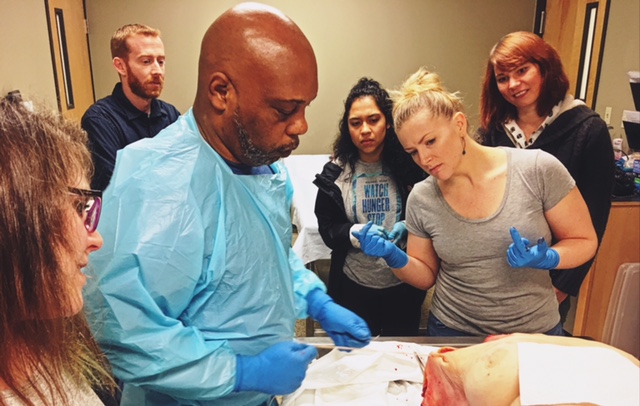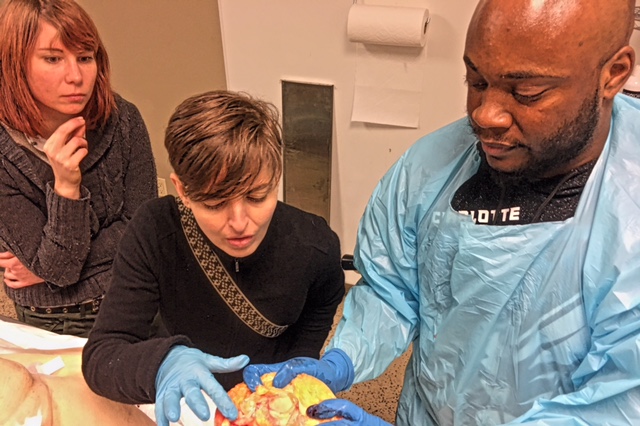 We spent memorable hours at BioGift learning and exploring, and absorbing understanding, knowledge and insight from Michael, Miguel and Andrew into how our bodies look, feel and function.  We remain awestruck by the experience, and I think it has made us more effective educators, and storytellers  –  and we are grateful for the generosity of those who donate their bodies to clinical and basic research, education and outreach…
LEARN MORE:  Donating Your Body To Science
This is one of those community partnerships we're so excited to form, as it links up high school and university students with each other, and with essential area services and careers, helping educate, inform, advance and fascinate absolutely everyone involved…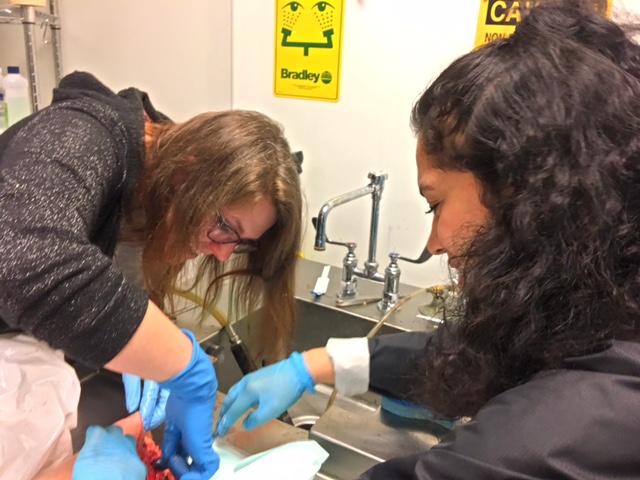 From Andrew at BioGift:  "We really enjoy getting to spend time with students and educators that are excited about the sciences, and your group was excited for sure!!"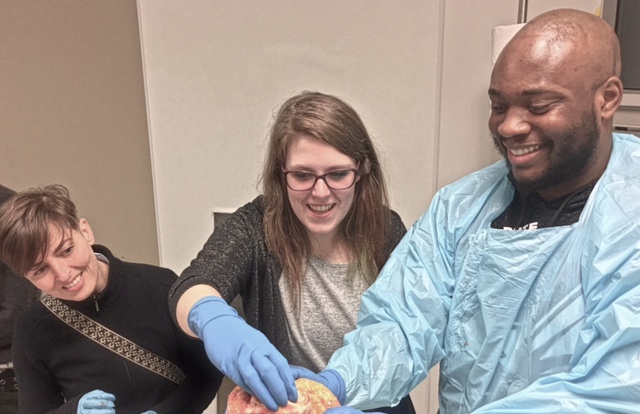 Also from Andrew:  "I had the extreme pleasure of accompanying the NW Noggin group to Liberty High School for one of their outreach programs.  It turns out that the Liberty teacher that was hosting the event was an old high school teacher of mine!  I was amazed at how interested and inquisitive the students were.  The students were especially excited to get to the hands on portion of the event, where they were able to hold an actual human brain!  Not many people can say that they have held a brain in their hands.  This is quite a neat opportunity that NW Noggin is providing to the community.  Getting kids excited about the sciences is great to watch in action!  Can't say enough good things about Bill Griesar, Jeff Leake, and the rest of the NW Noggin team!  Thanks again for the opportunity!"
Many thanks to Ramona Toth and her students at Liberty High School, and to Andrew, Michael and Miguel at BioGift for an unforgettable #brainweek day!