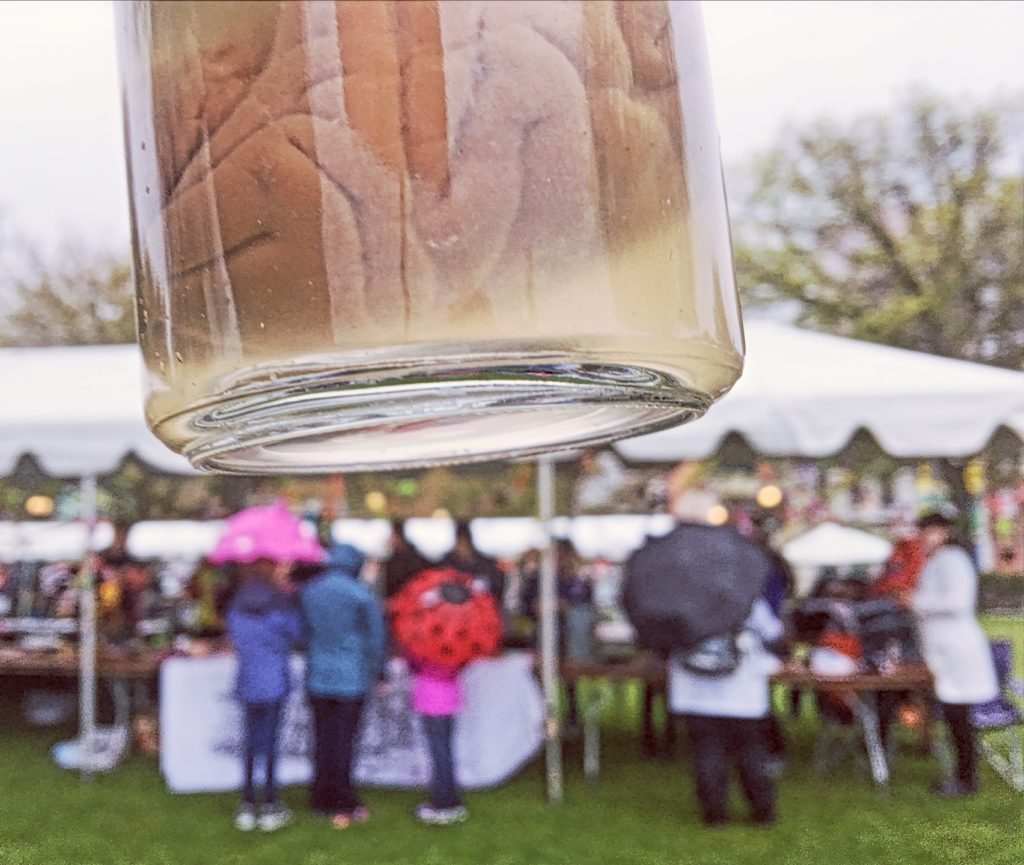 Spring is a notoriously stormy and changeable season in the Pacific Northwest, yet despite the occasional downpour, we added a sizable Noggin contingent to Portland's impressively thronged March for Science on Saturday (Earth Day) to support continued public investment in scientific research, along with arts-integrated STEM outreach and education…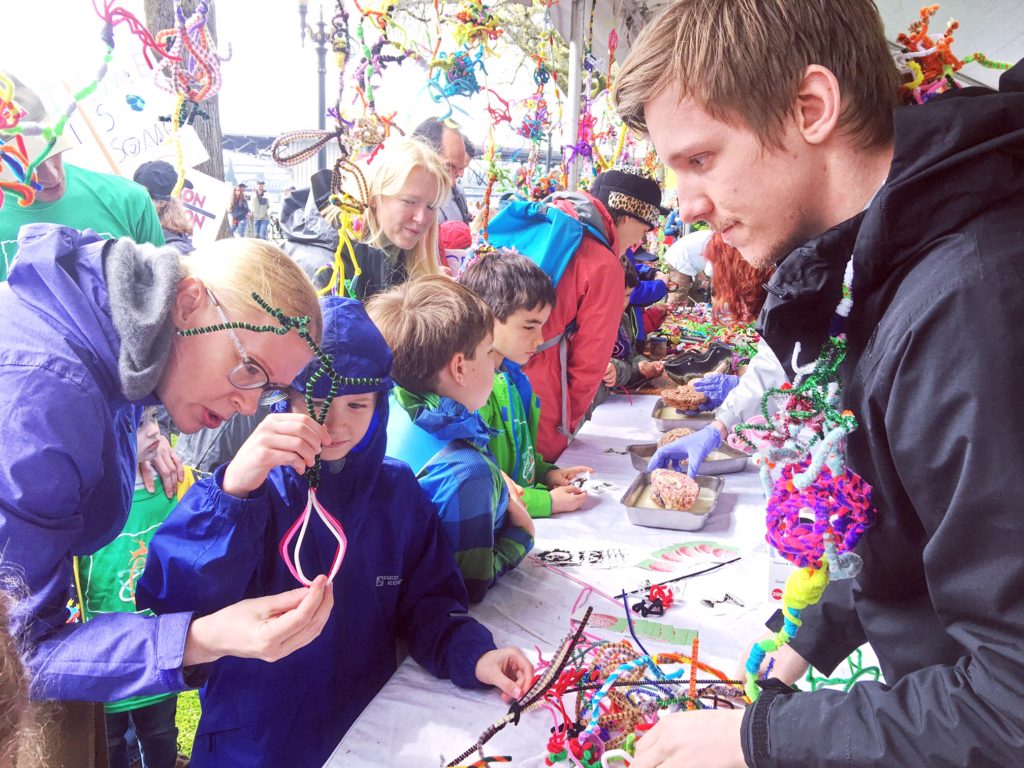 Our waterproof volunteers included Jesse Hamlin, Sulema Rodriguez, Travis Christian, Ali Mack, Andrea Anaya, Heather Hamilton, Leota Wolford, Andrew Stanley, Alyssa Glace, Austin Abshire, Ian Anderson, Kassandra Johnson, Jennifer Jensen, Jacob Schoen, Joella Deal, Kelly Stromberg, Bekah Alexander, Jobe Ritchie and Allie Clark from Portland State University, Kim Engeln, Christina Williams and Ben Yefimov from WSU Vancouver, and a host of drop in visitors from OHSU!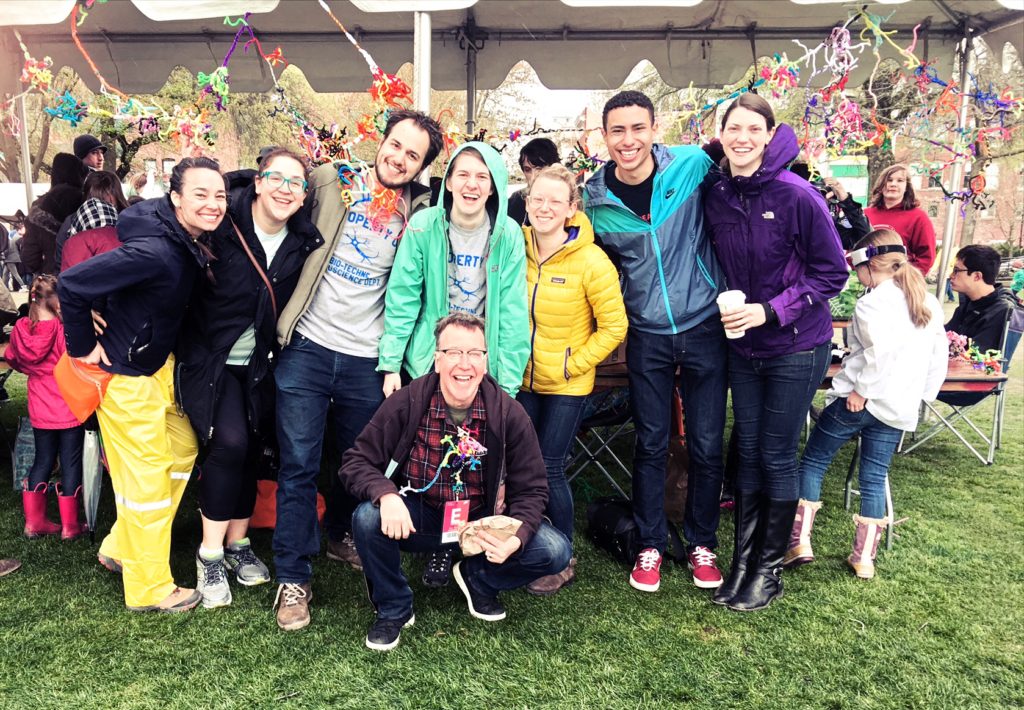 Research investment is under threat, as is federal support for the arts.  The current White House has called for severe cuts to the National Institutes for Health (NIH), which funds essential, evidence-based research to address a host of critical national priorities, including the opioid epidemic, Parkinson's disease, Alzheimer's disease, the Zika virus, diabetes, cancer…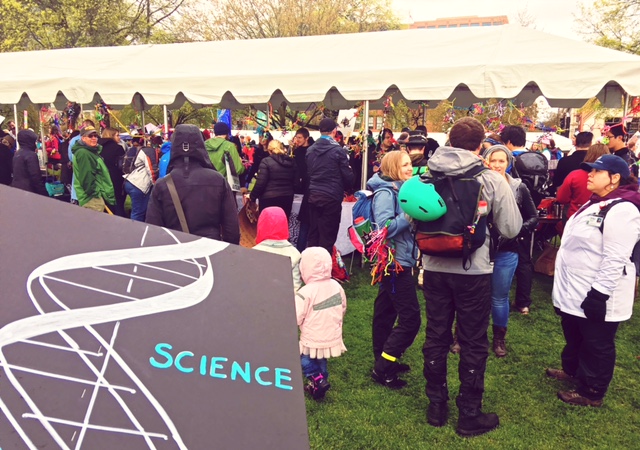 LEARN MORE:  US science agencies face deep cuts in Trump budget
This administration has also announced plans to cut the budget of the Environmental Protection Agency (EPA) by 31%, while research no longer informs EPA policy in key areas, including pesticide regulation and climate change, threatening our communities, and our planet's health.
LEARN MORE:  EPA Chief Pruitt Refuses to Link CO2 and Global Warming
LEARN MORE:  EPA Decides Not To Ban A Pesticide, Despite Its Own Evidence Of Risk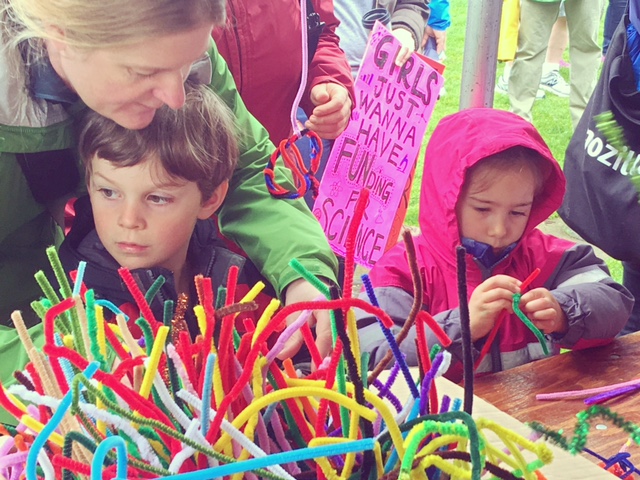 The current White House has also embarked on efforts to abolish the National Endowment for the Arts (NEA) and the National Endowment for the Humanities (NEH).  These agencies support the arts in large and small communities, maintaining local orchestras, art therapy for returning veterans, free summer movies and concerts, and inspiring arts and music programs in our public schools…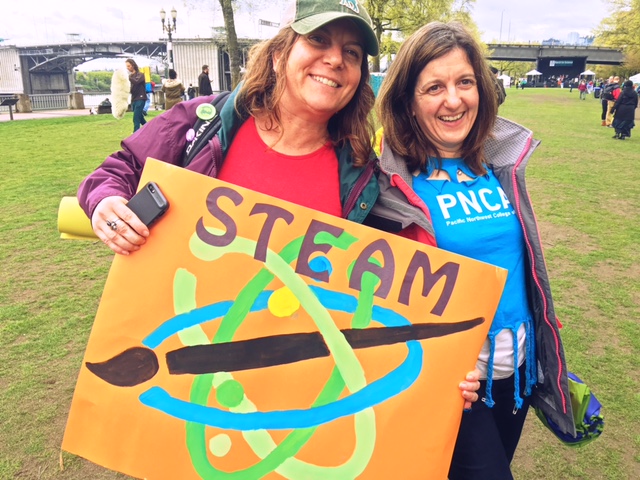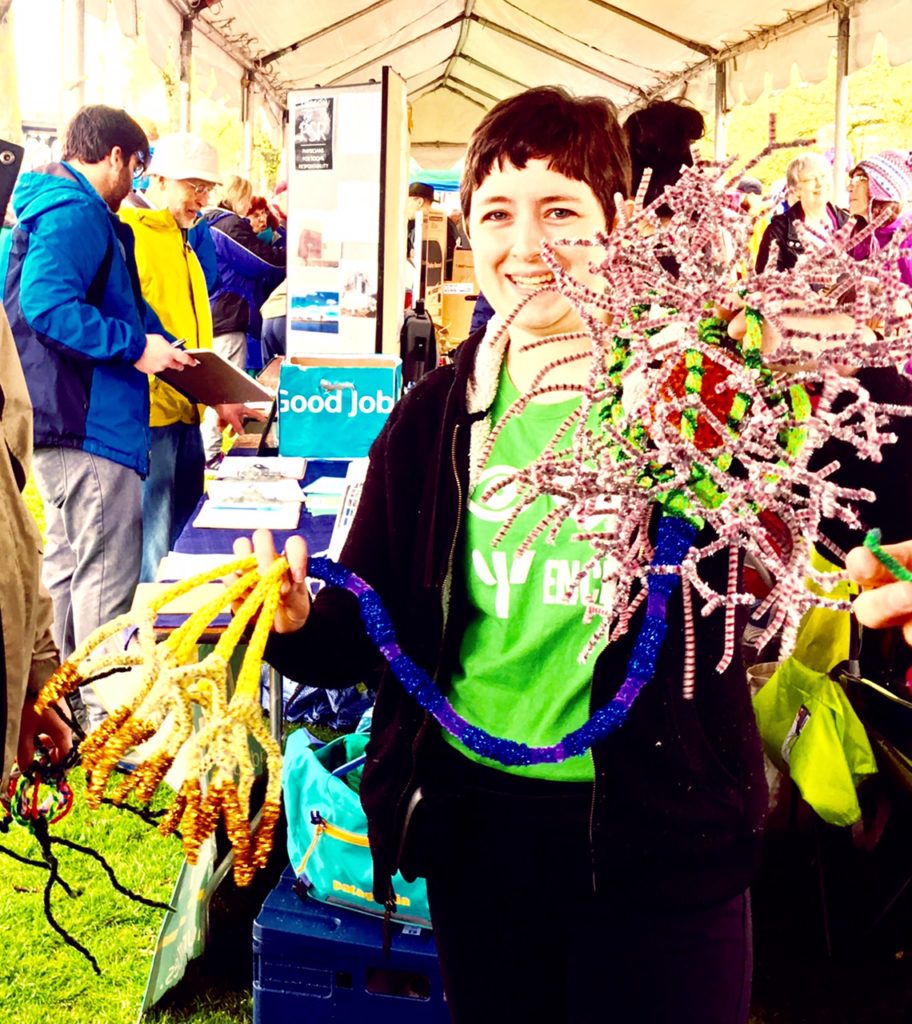 LEARN MORE:  Trump wants to cut the NEA and NEH
LEARN MORE:  Americans Everywhere Benefit from the NEA and NEH
This unprecedented federal assault on both science and art motivated an astonishing number of Portlanders to join people from all over the world to call upon legislators to protect essential public investment in research, education and outreach…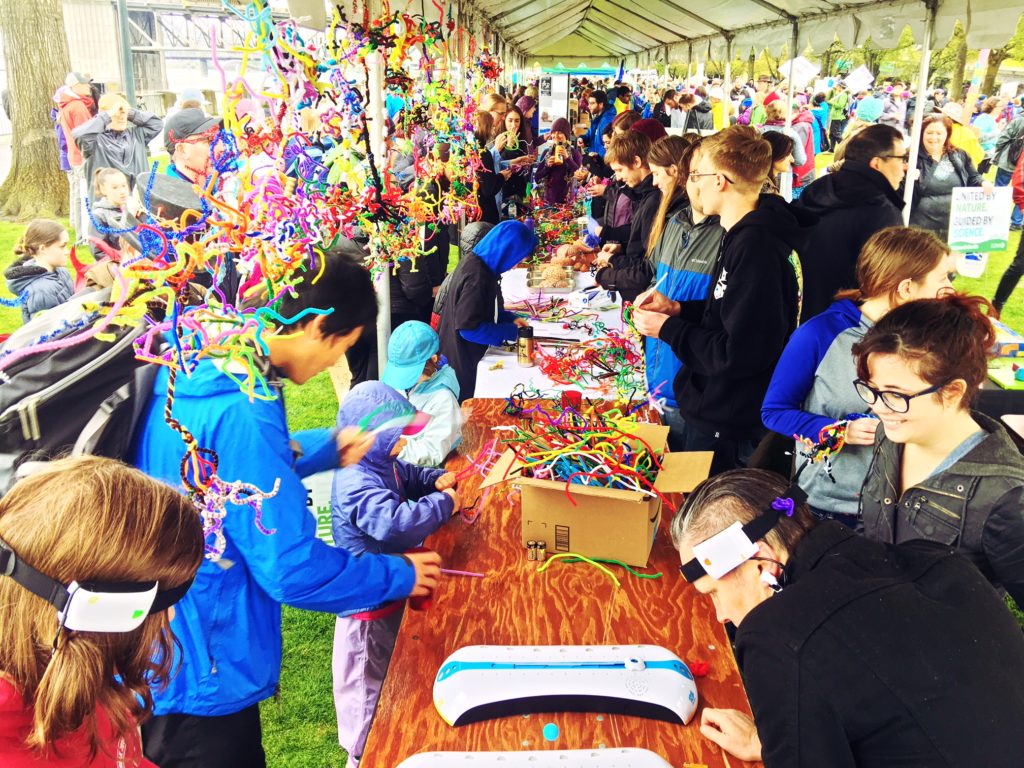 Science works.  It demands that we test our hypotheses through actual experiment  –  and then gather the evidence, share information, replicate investigations, and critically interpret data from the real world…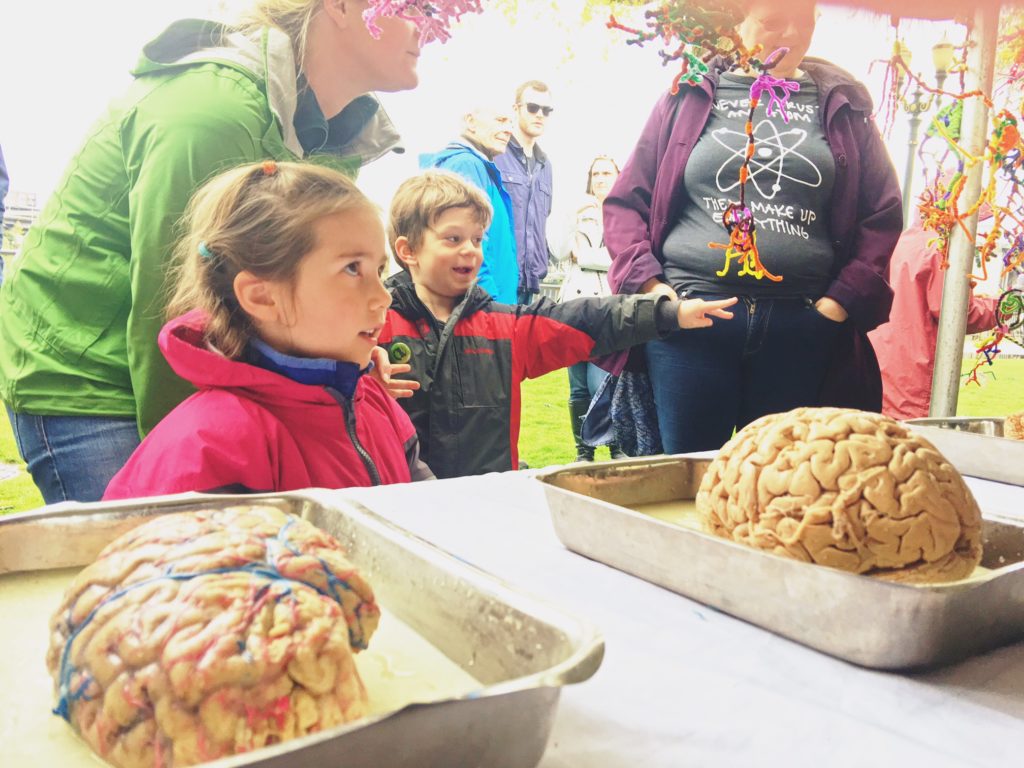 Investing in scientific research produces results.  People around the world care about U.S. investment in research and education, because it's helped improve our health and understanding…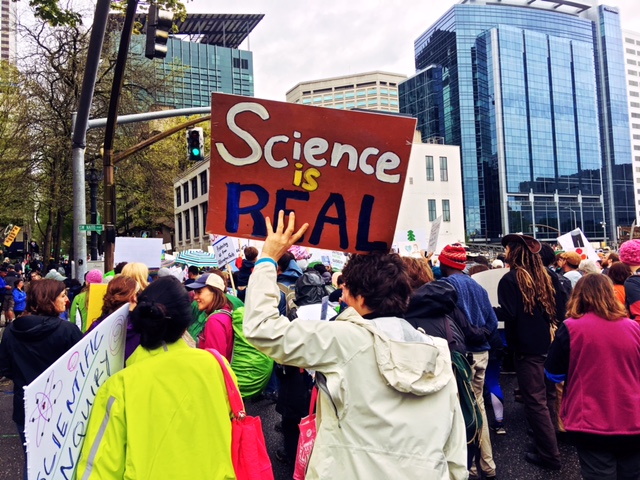 Science has eradicated smallpox, developed deep brain stimulators to treat Parkinson's, landed people on the moon, built computers and iPhones, lit our homes and brought us stunning photos and information from Saturn, Jupiter, Mars, Pluto  –  and our own planet Earth.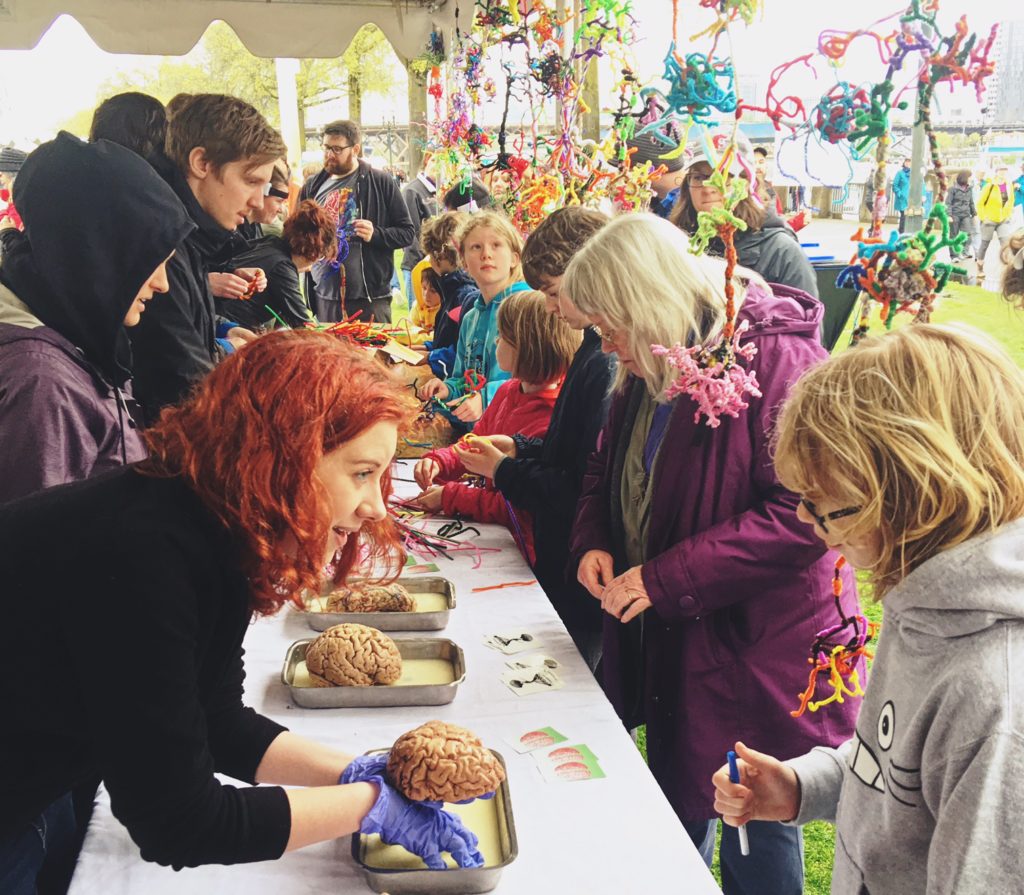 By linking up and following the evidence  –  properly routing real data and observable facts  –  our own networks of linked neurons have illuminated and explained, and inspire awe, wonder and curiosity about life, the universe, and everything…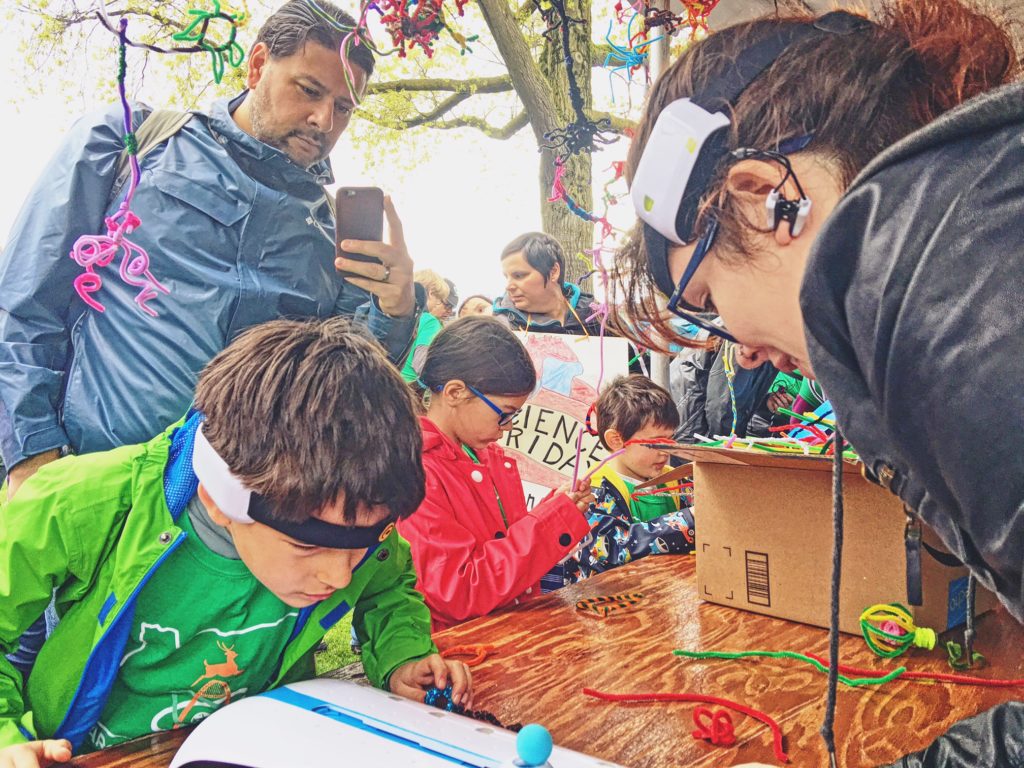 And our dedicated Noggin volunteers know, viscerally, from countless school visits and community events that researched answers to real questions about how we are built and function is something both kids and the public want to discover, and understand, and appreciate, and consider, while enjoying that tingling, tantalizing sense of genuine discovery…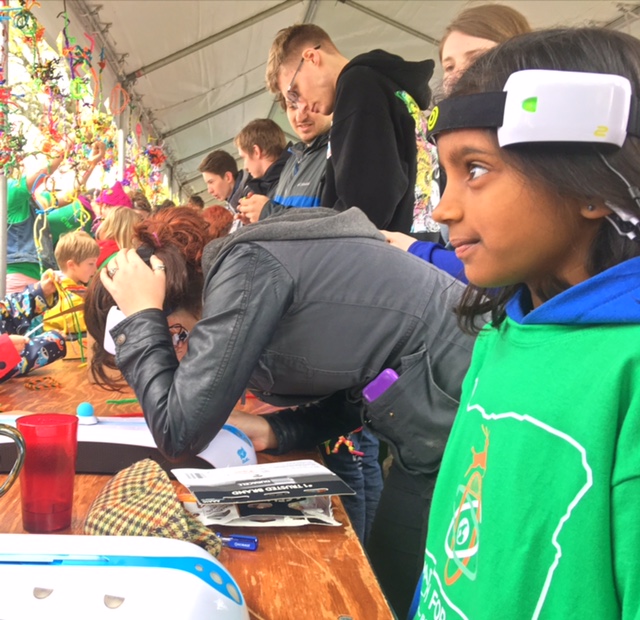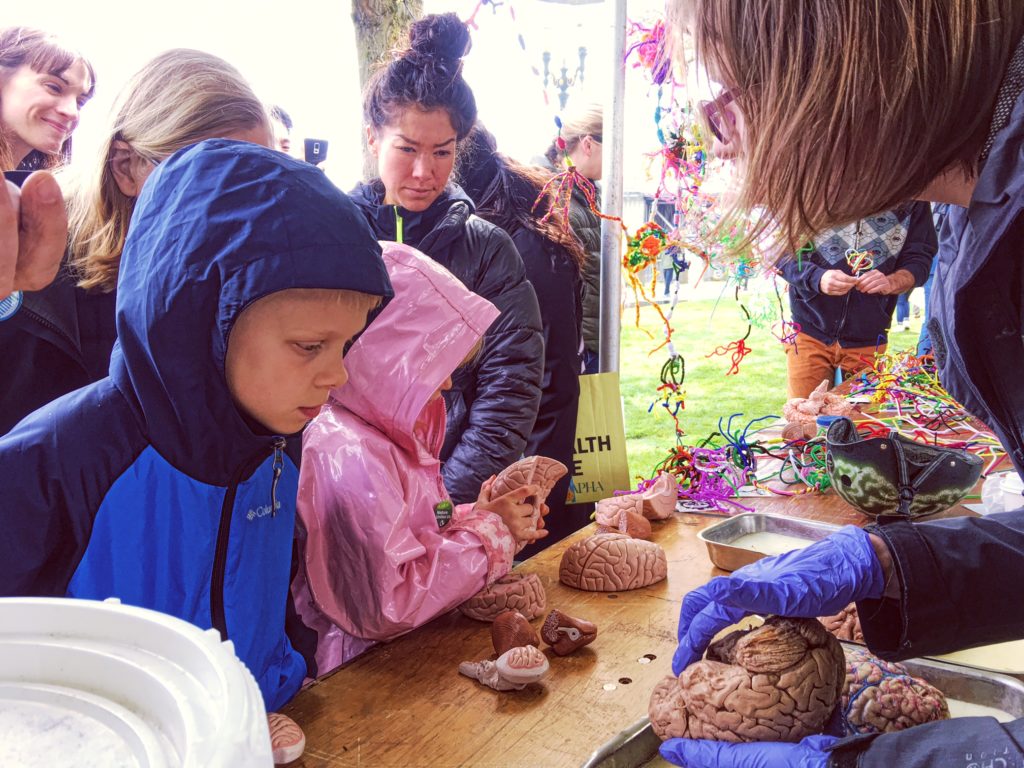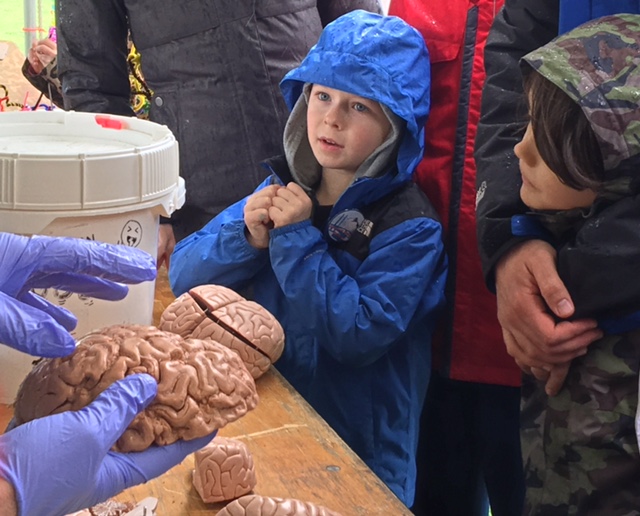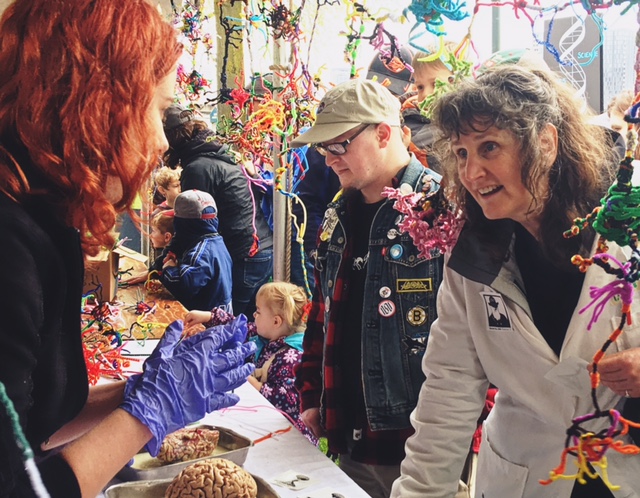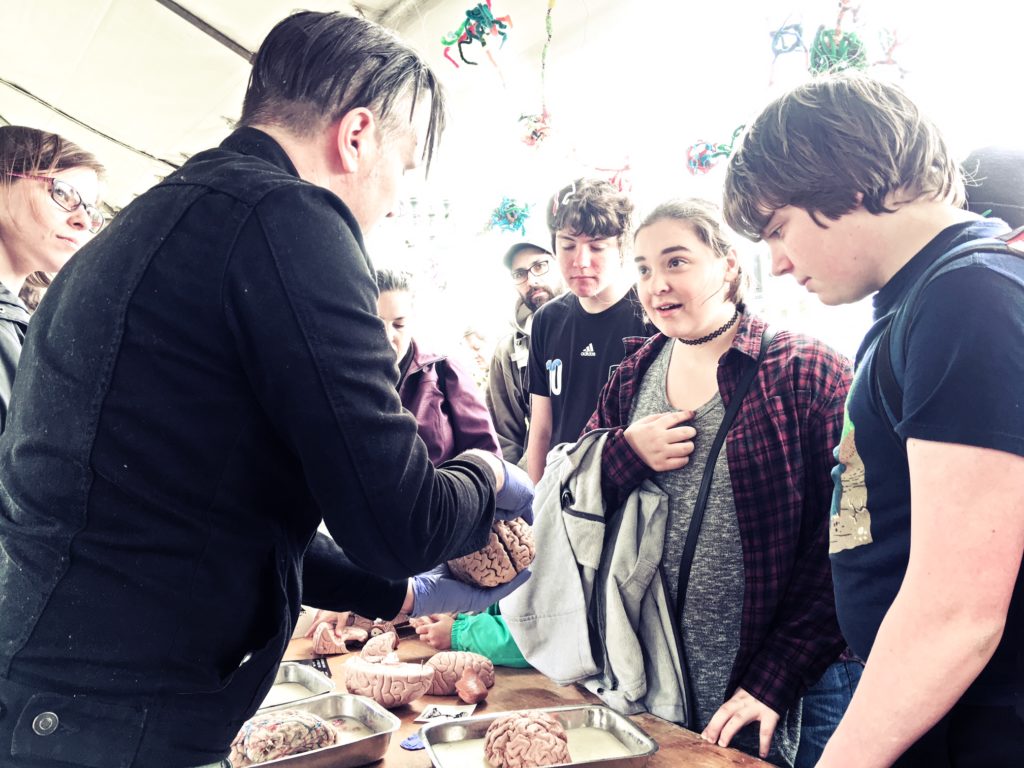 We fielded excellent questions about brains and brain research, while Portland families twisted pipe cleaners into an ever expanding eye-catching neural network at our popular March for Science booth!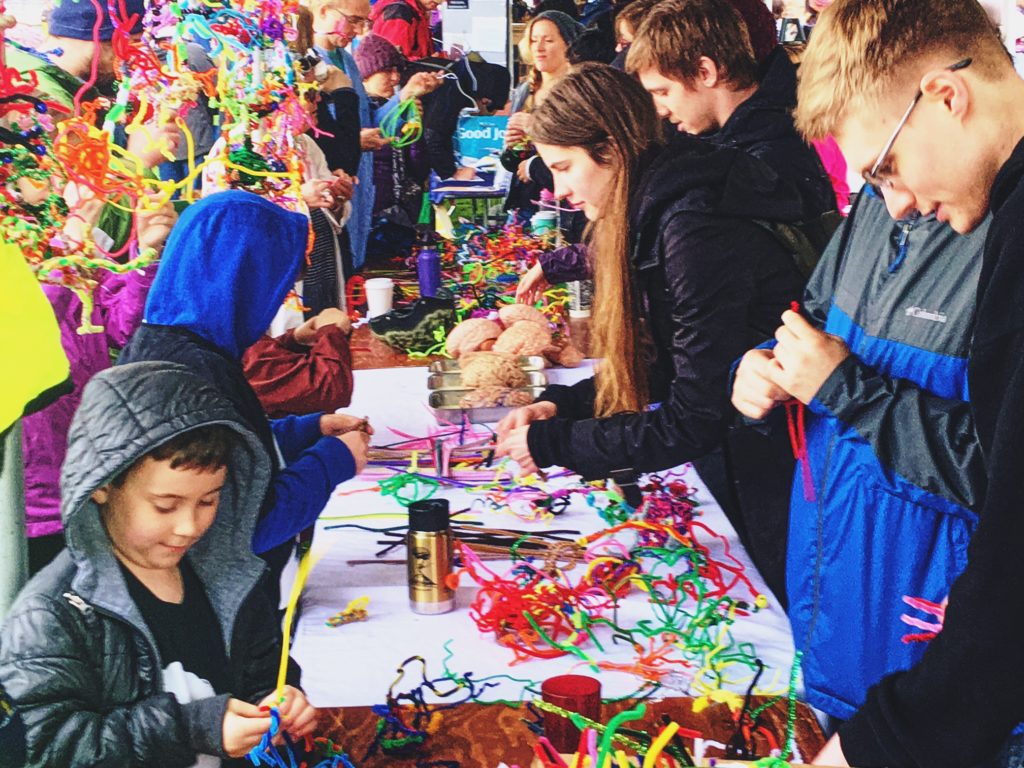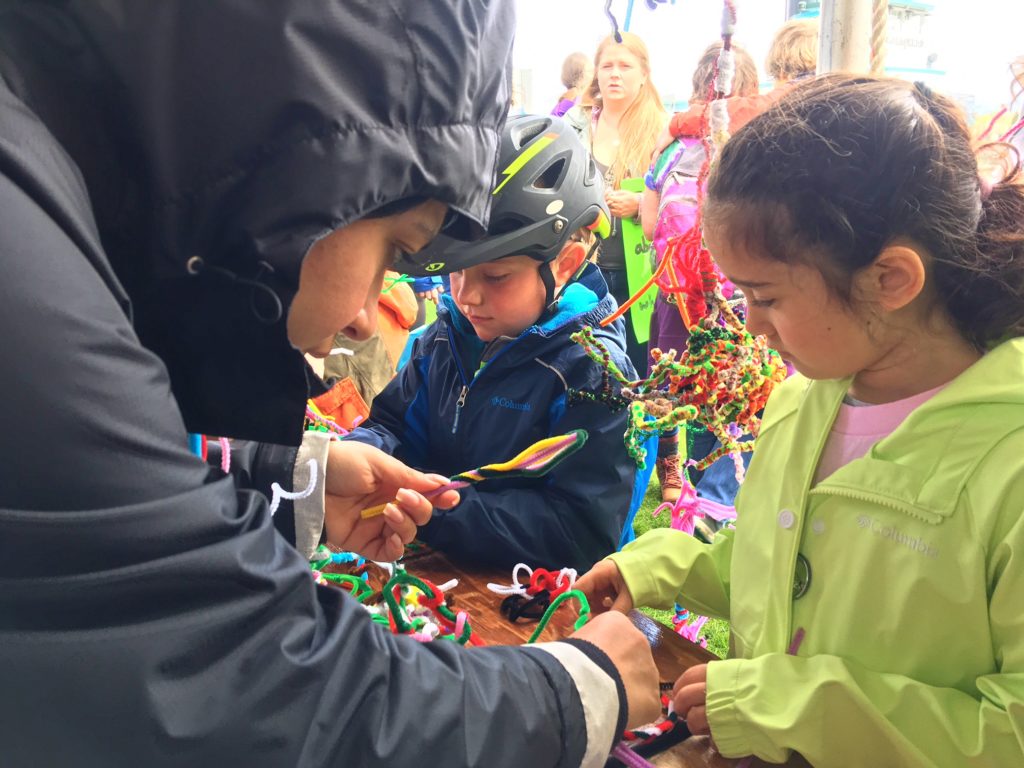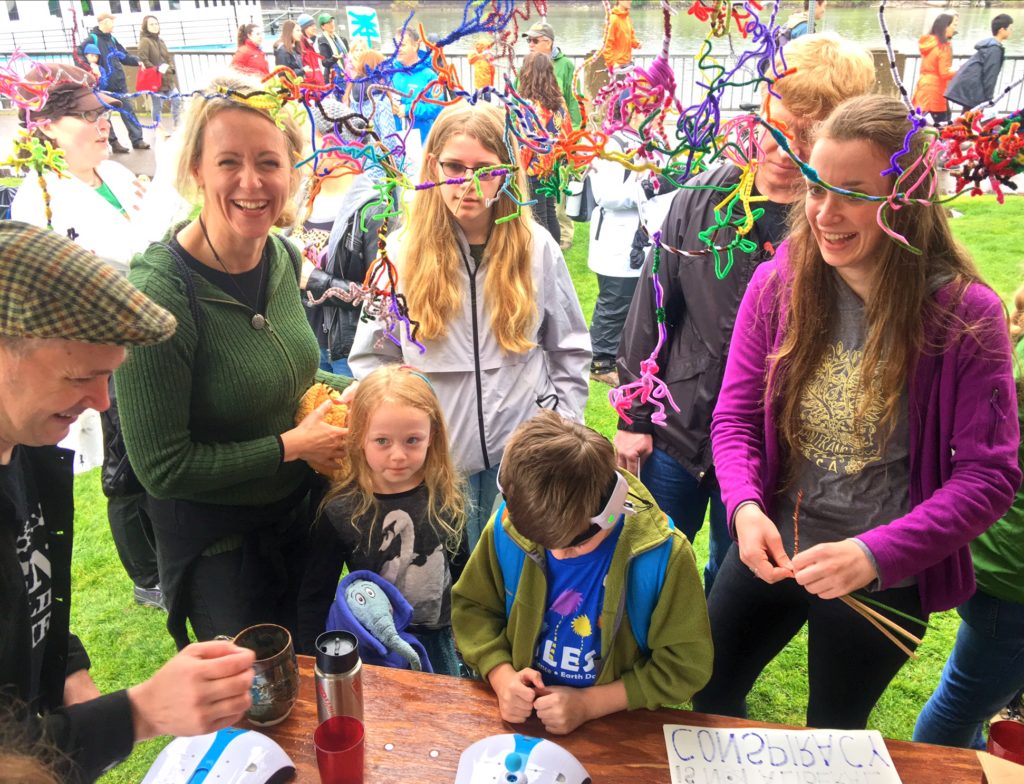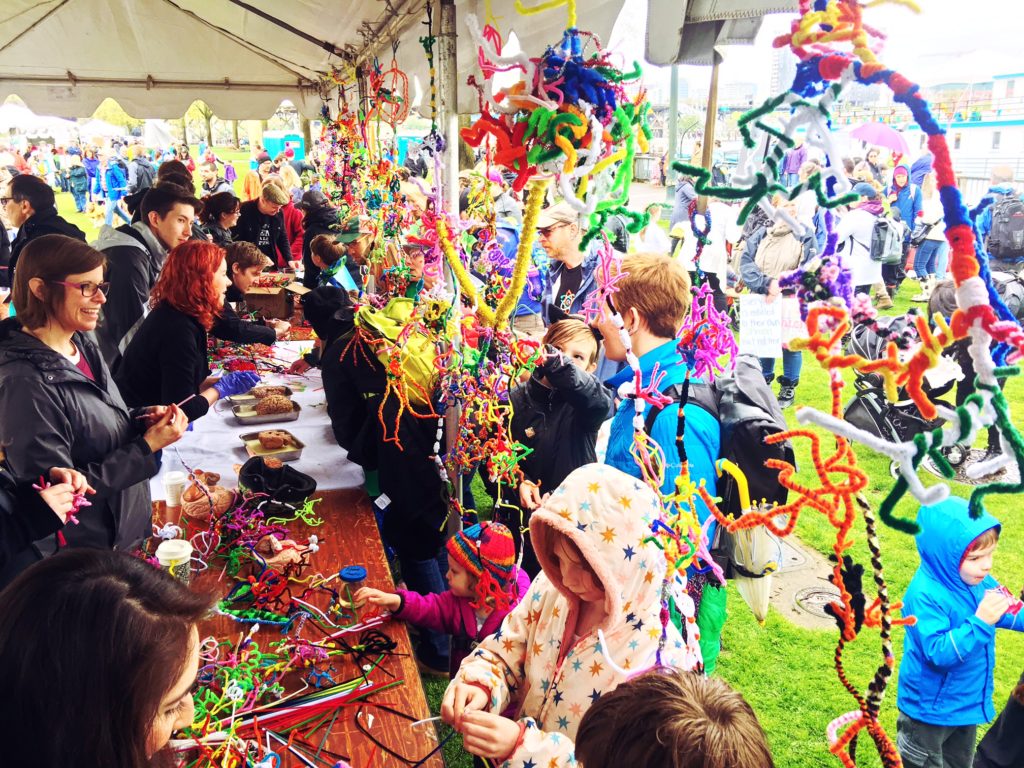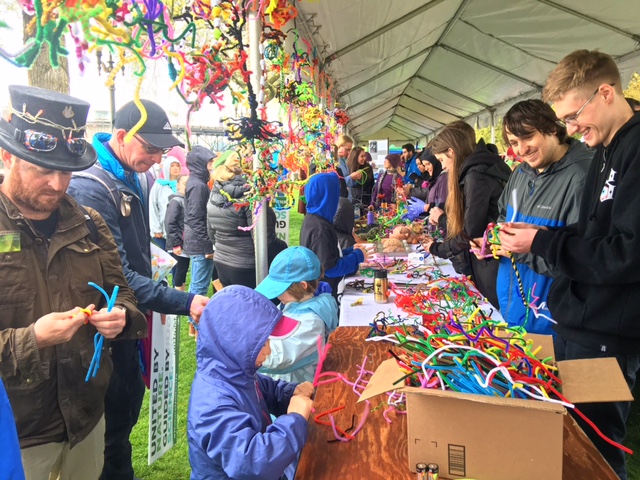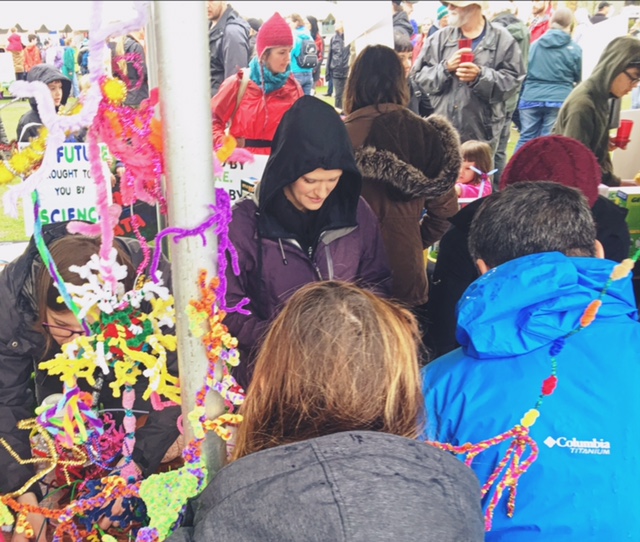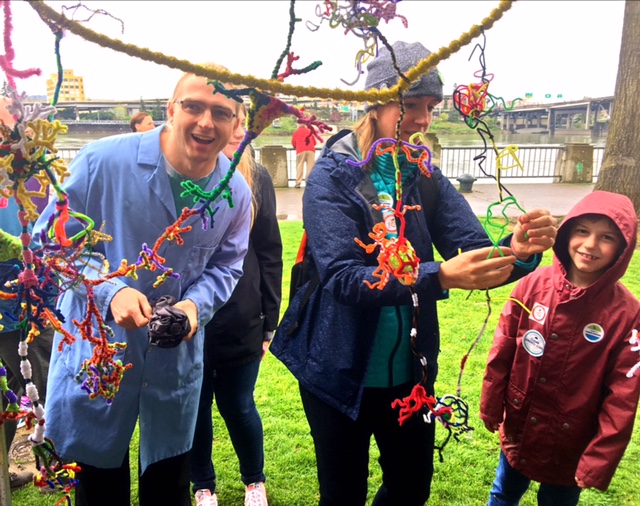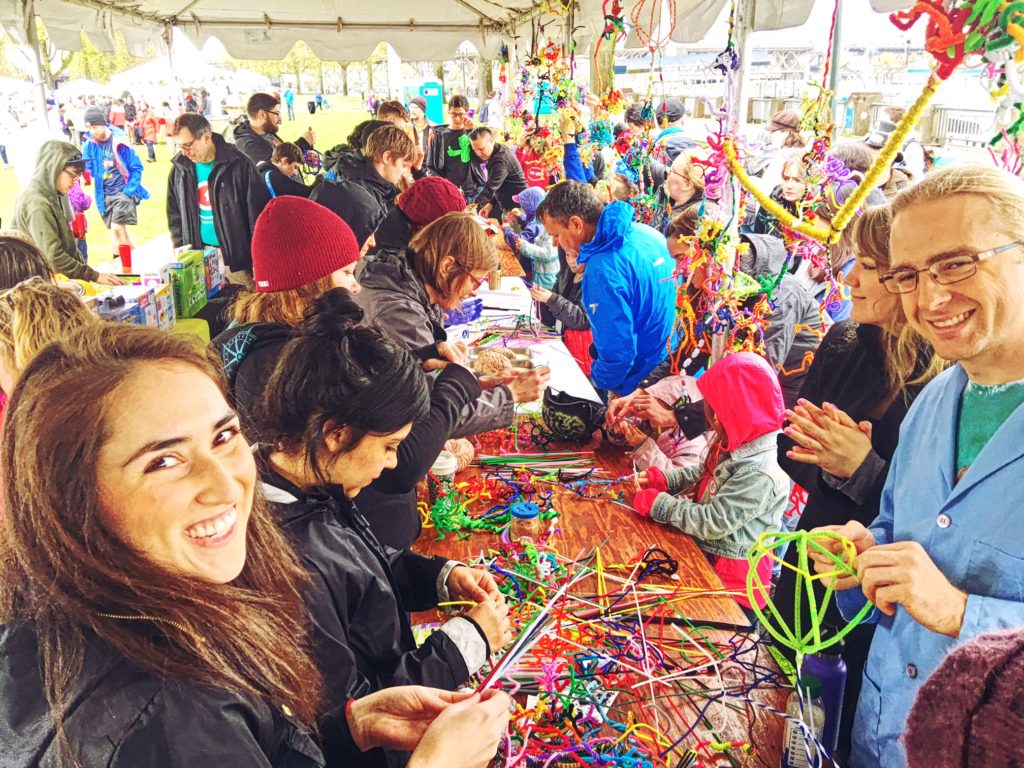 And we marched!!  The energy and enthusiasm and creativity of fellow marchers lent a palpable sense of community and camaraderie that inspired us and got us talking, connecting, organizing…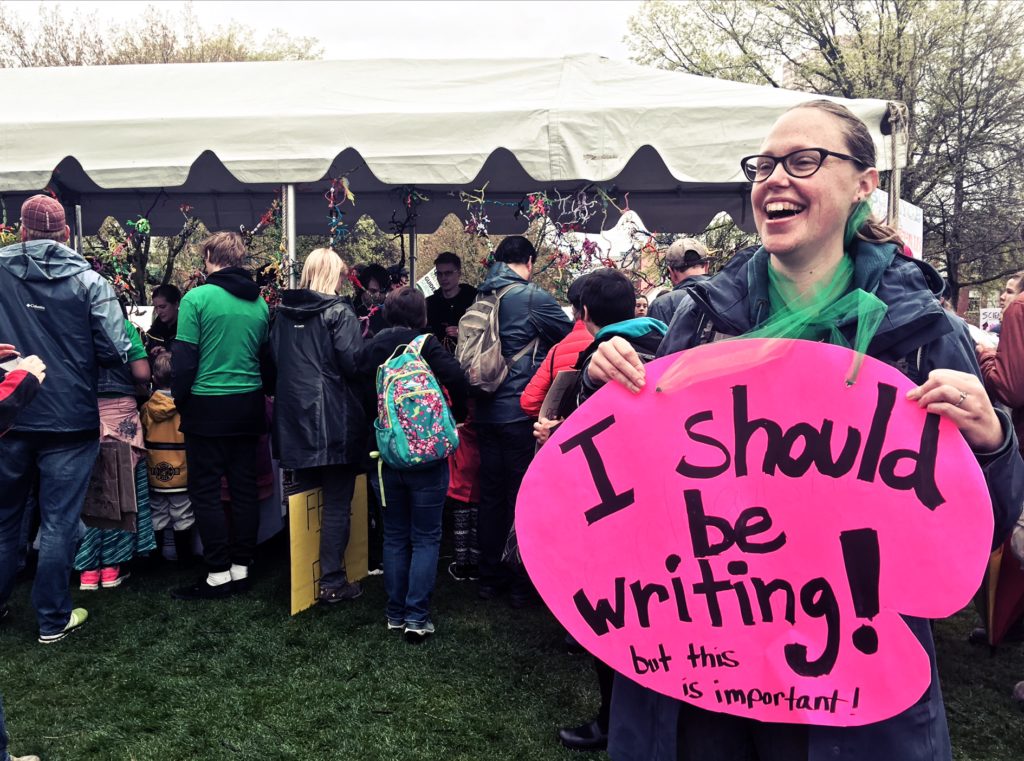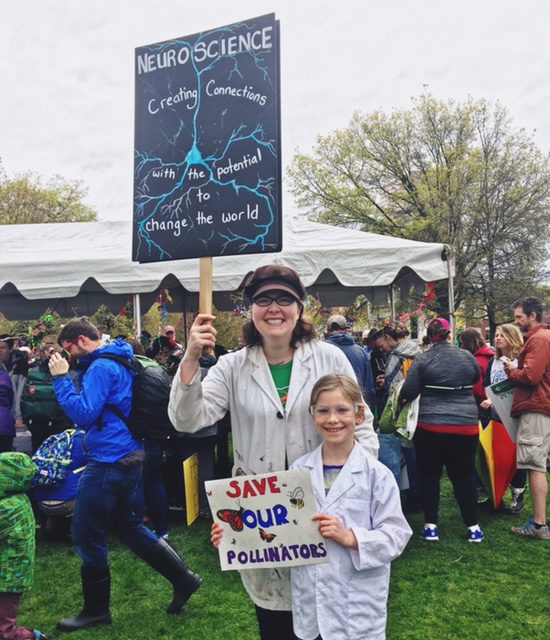 Our volunteers, of course, carried pipe cleaner neurons  –  the perfect symbol for the March, as neurons naturally synapse, link up, network, organize and connect, properly routing information along effective networks to link detection of stimuli (say, federal budget cuts) with useful and effective behavior (the March for Science)!
LEARN MORE:  March for science with art & brains!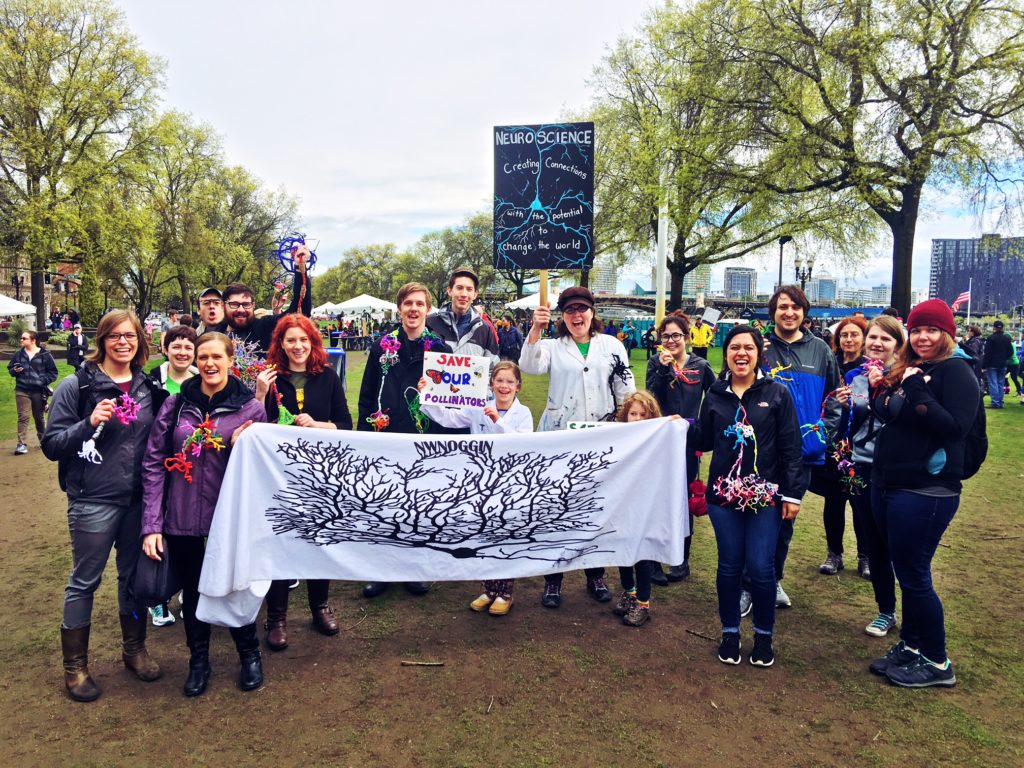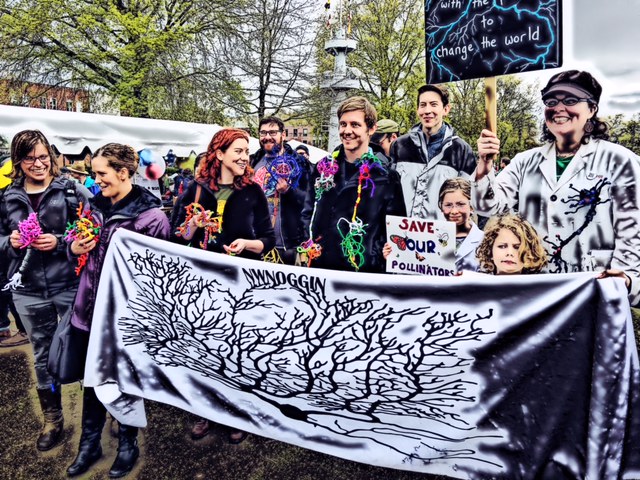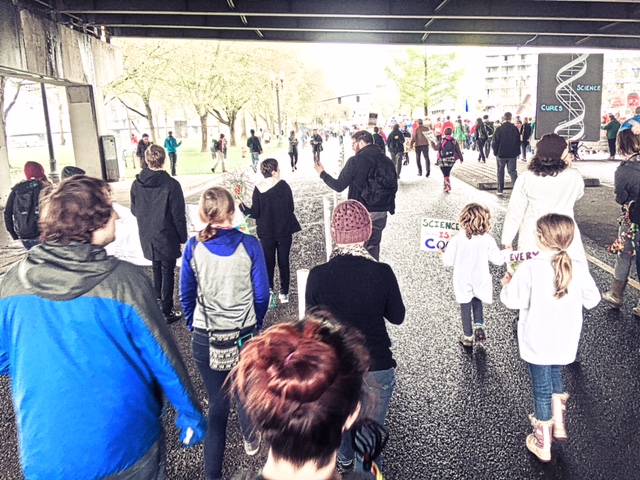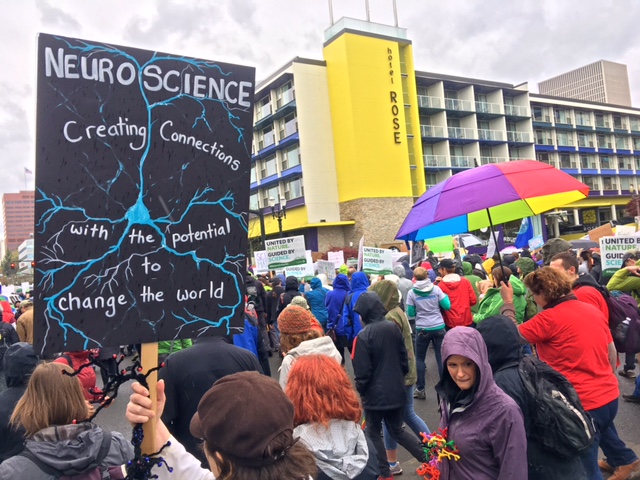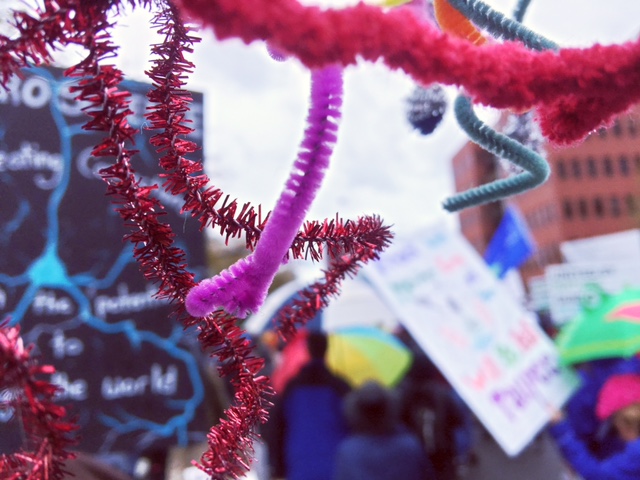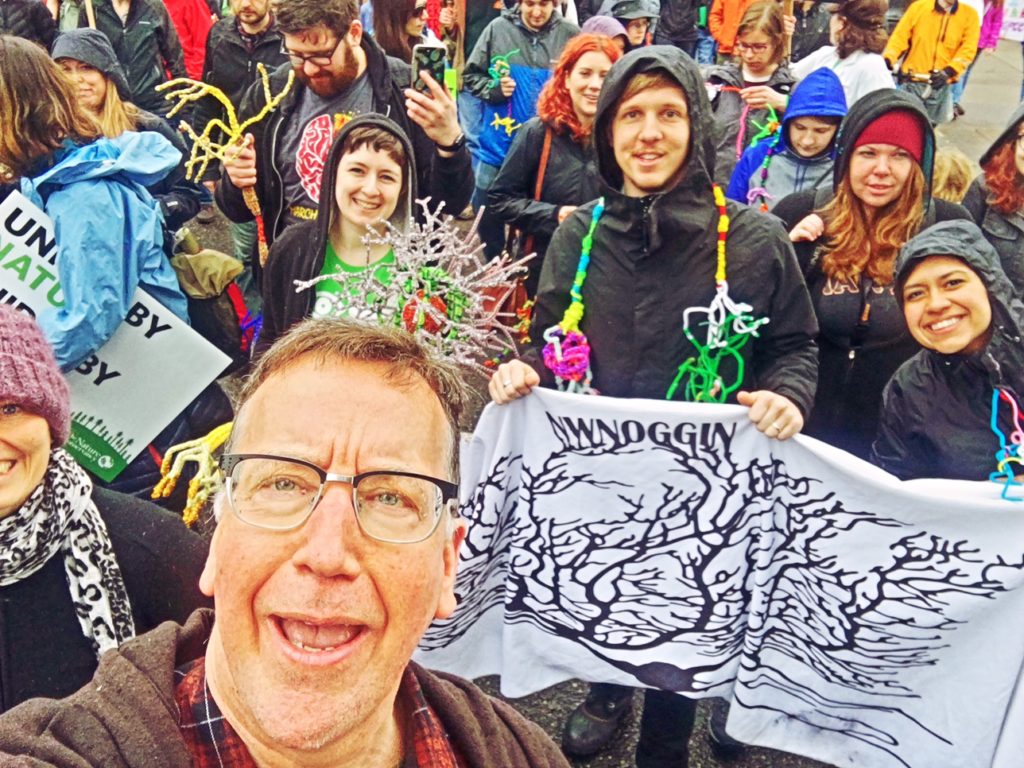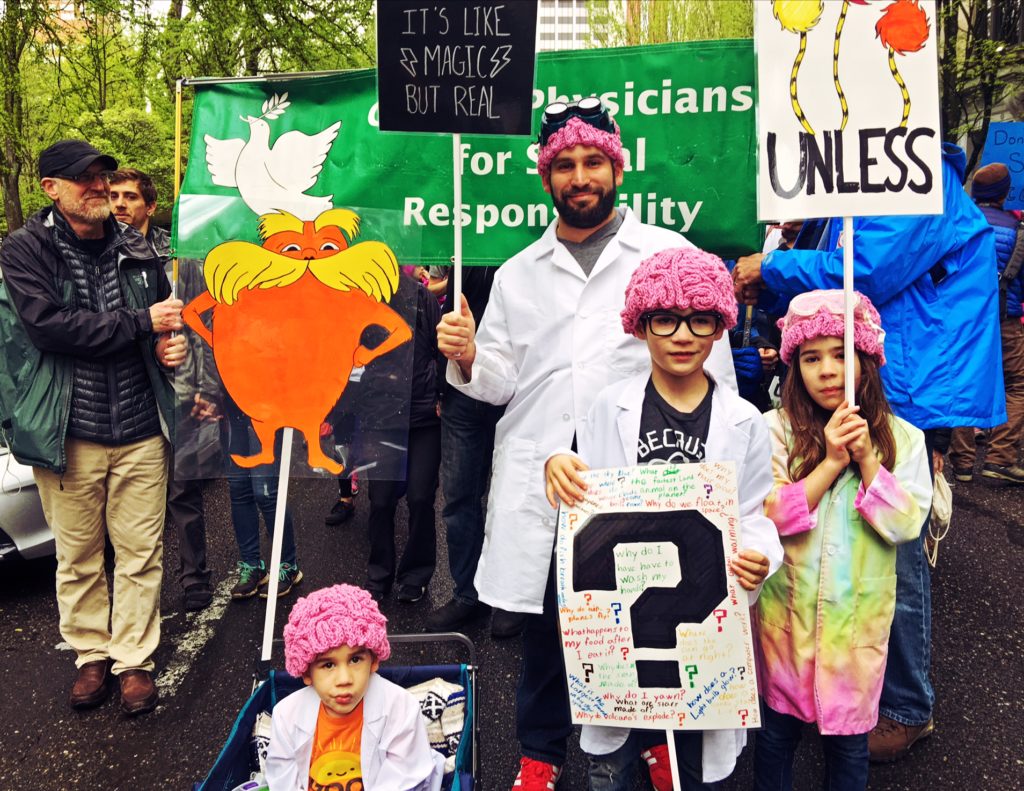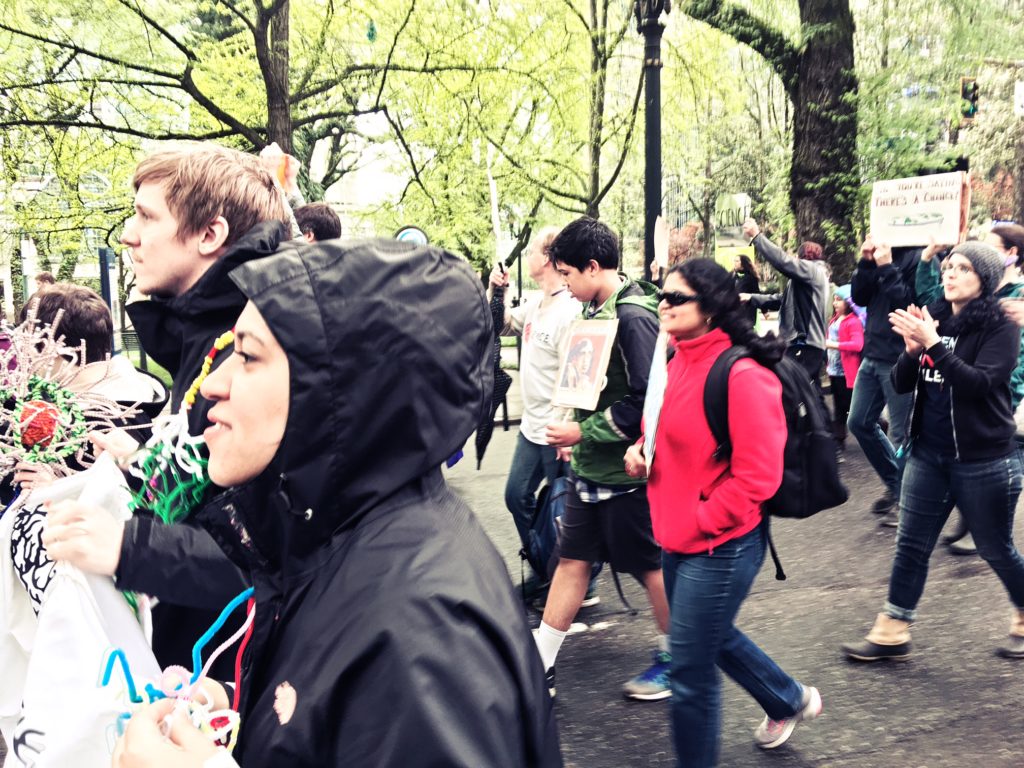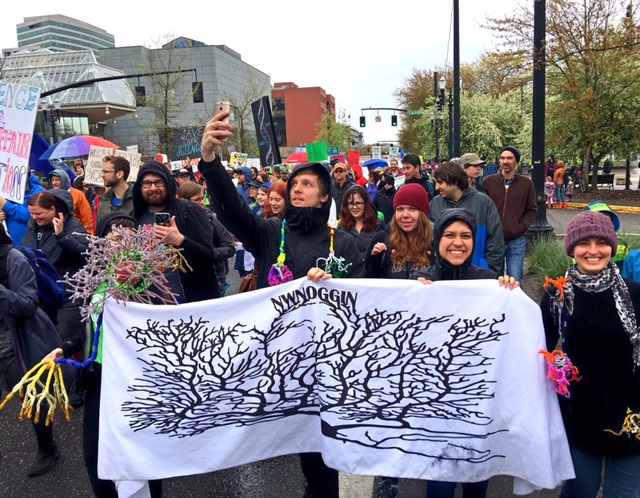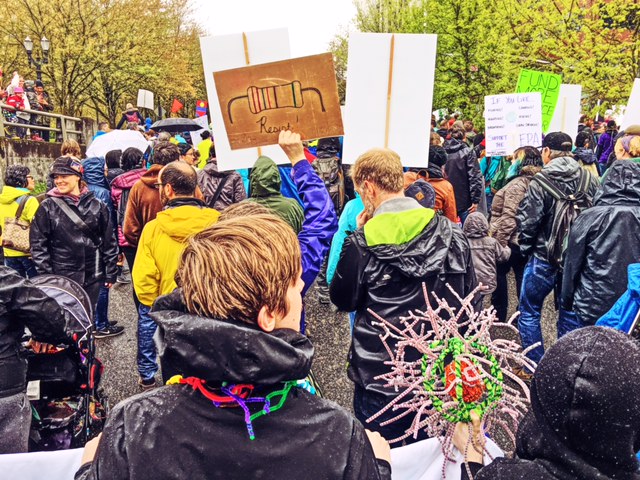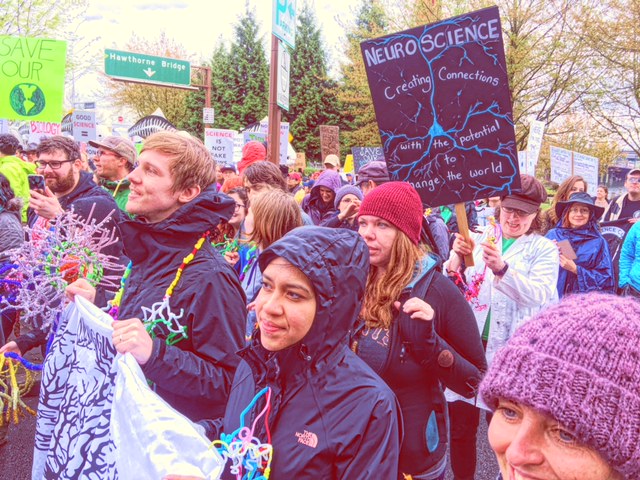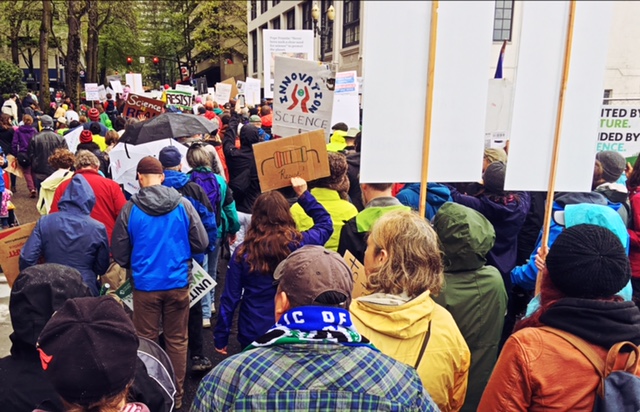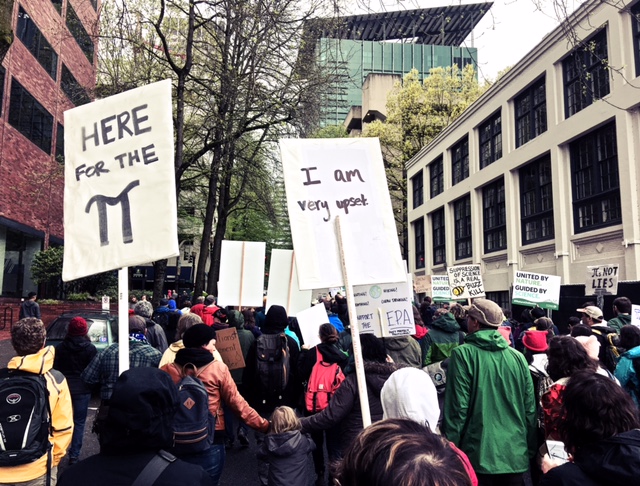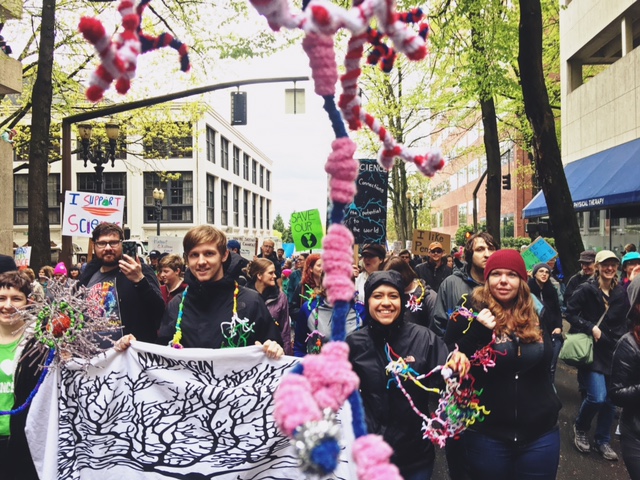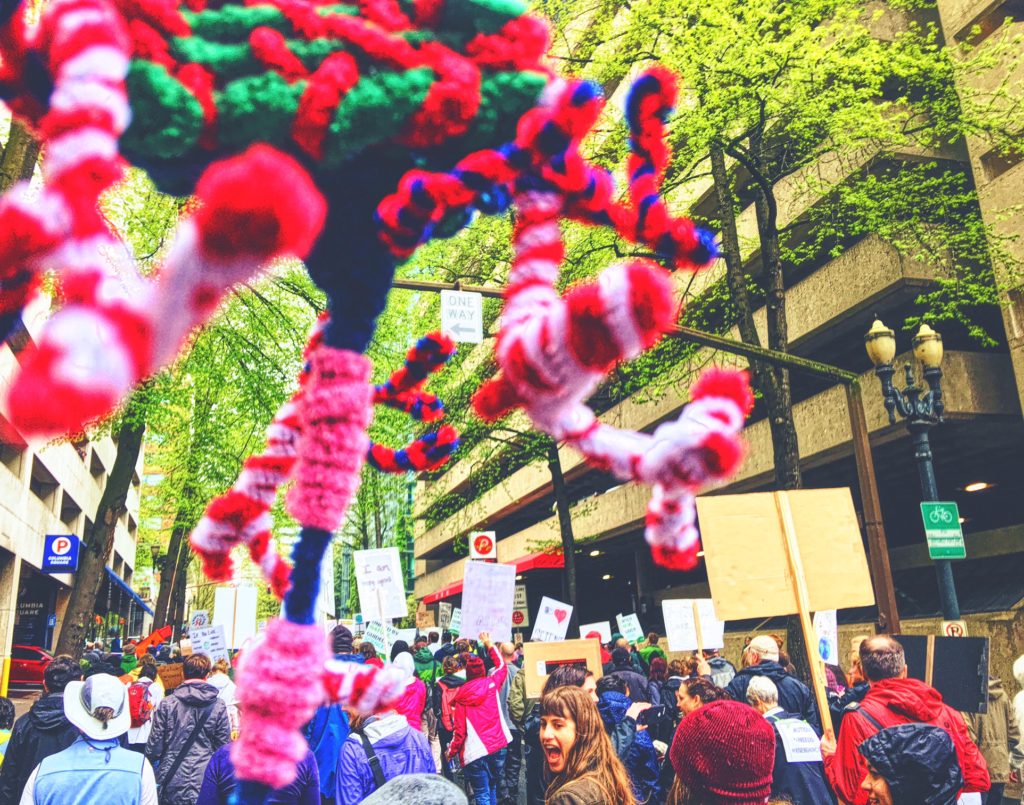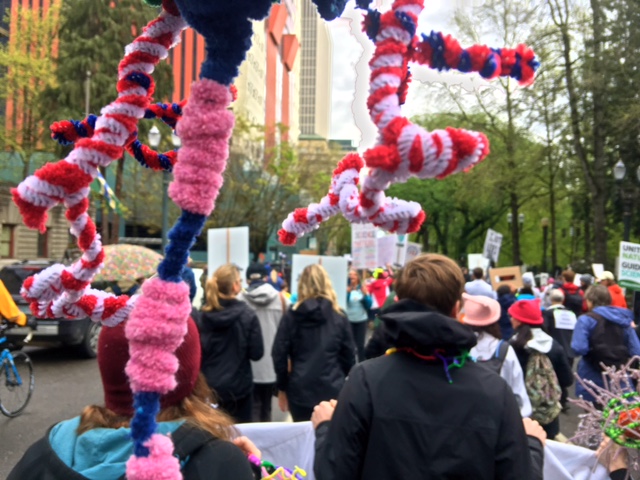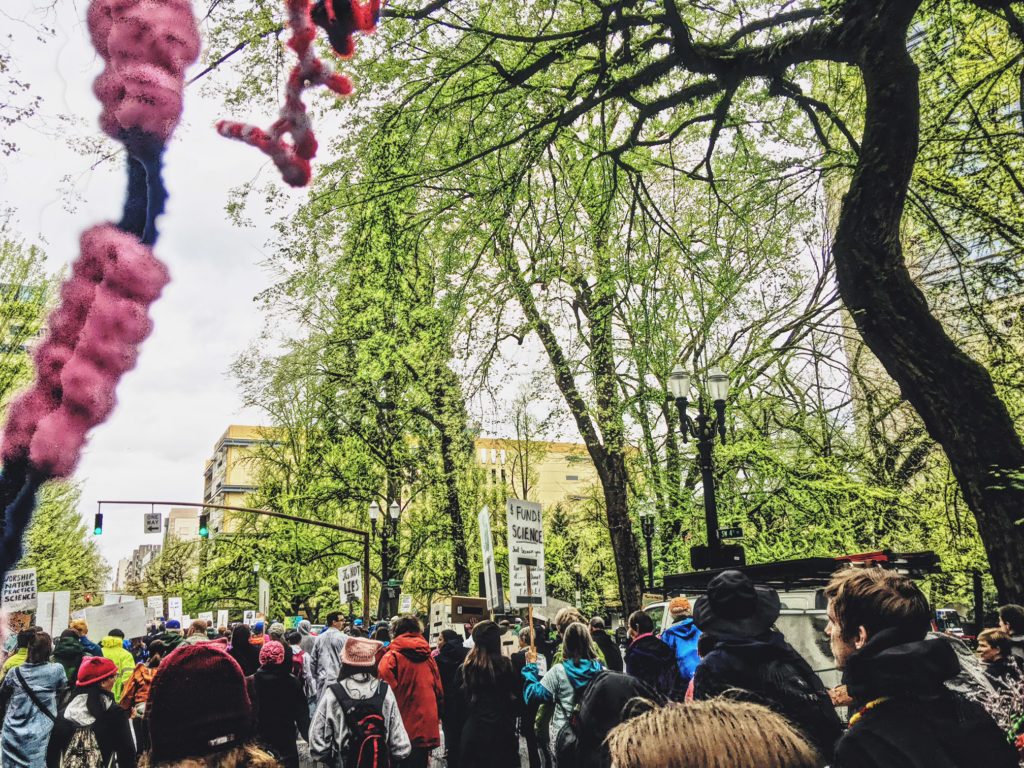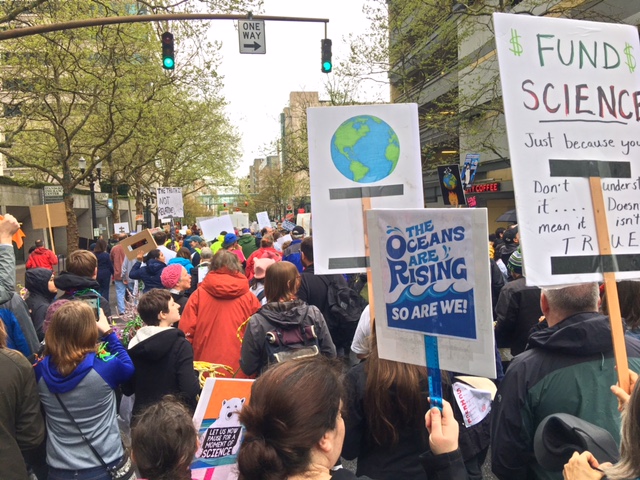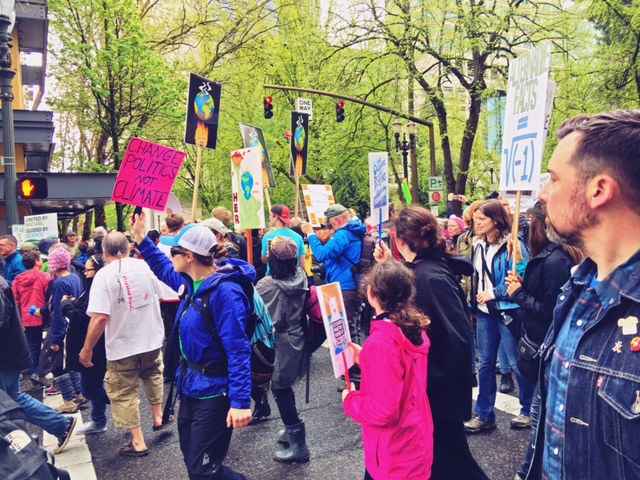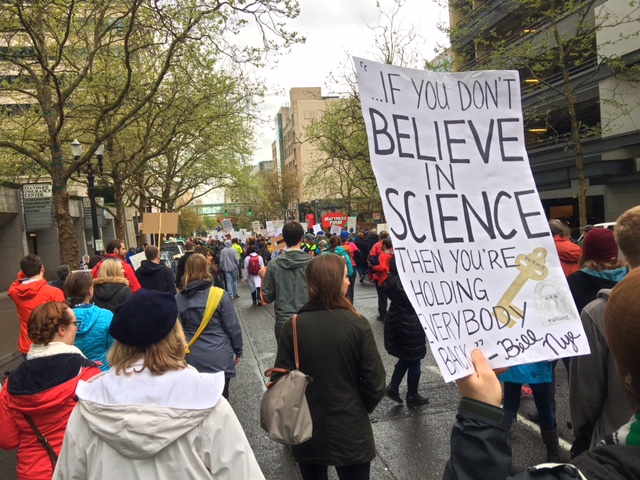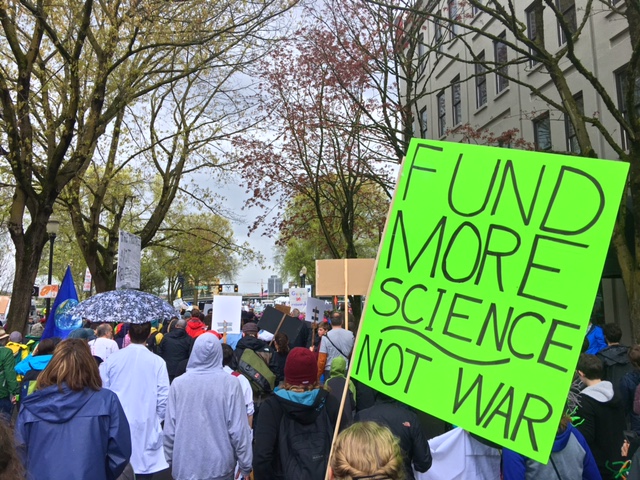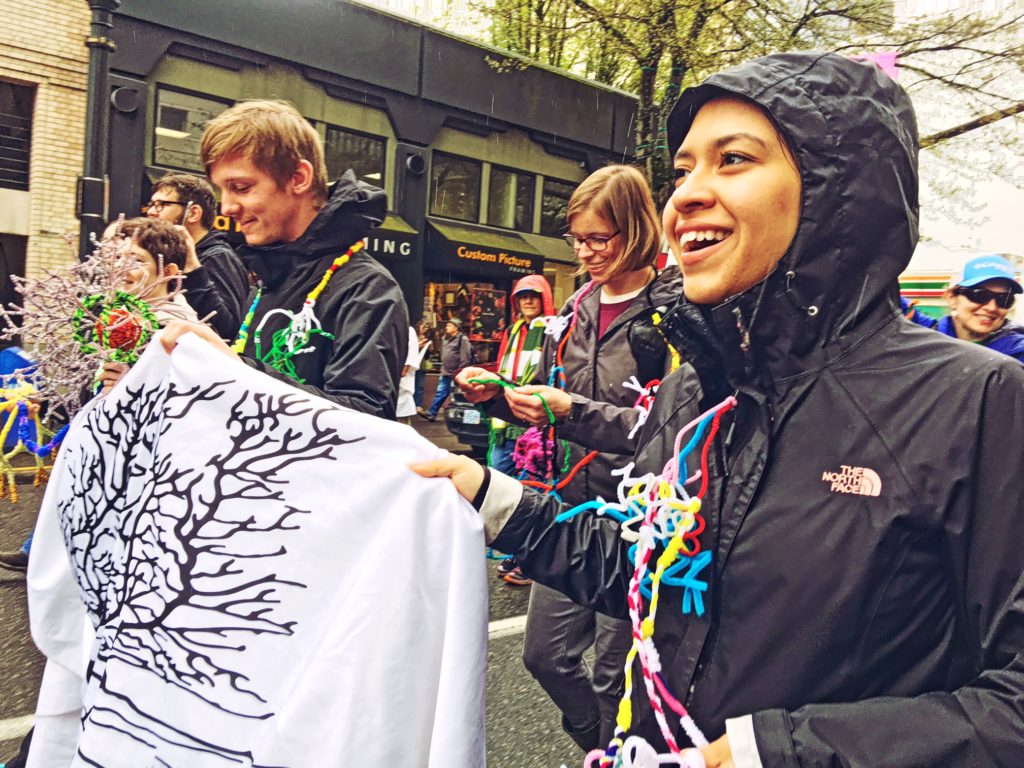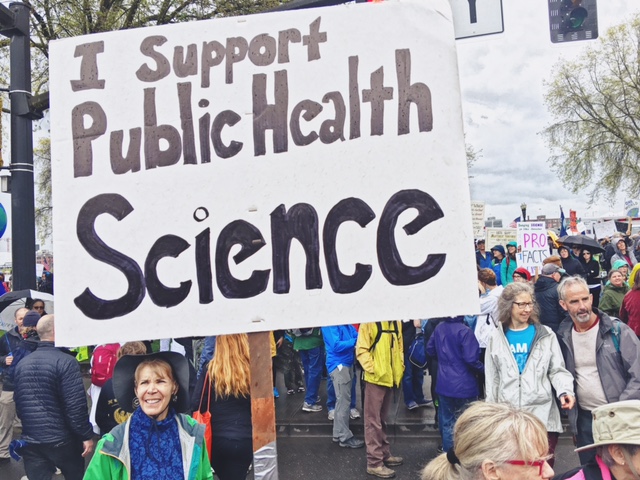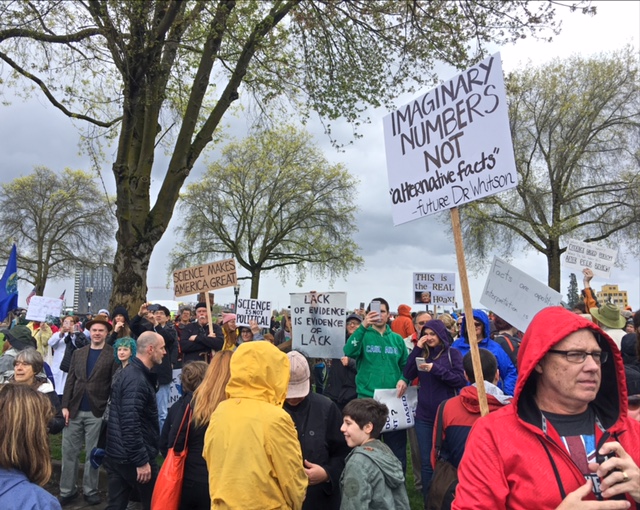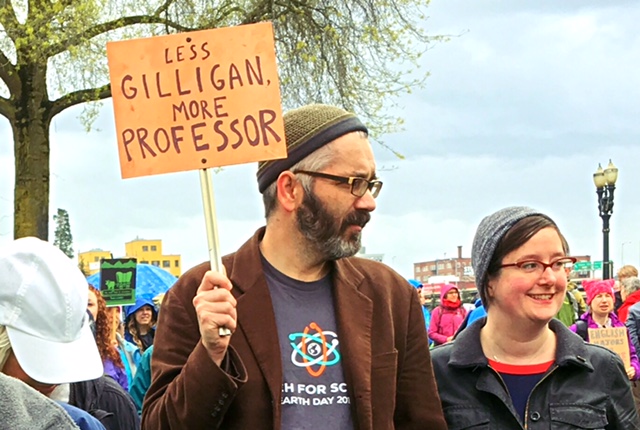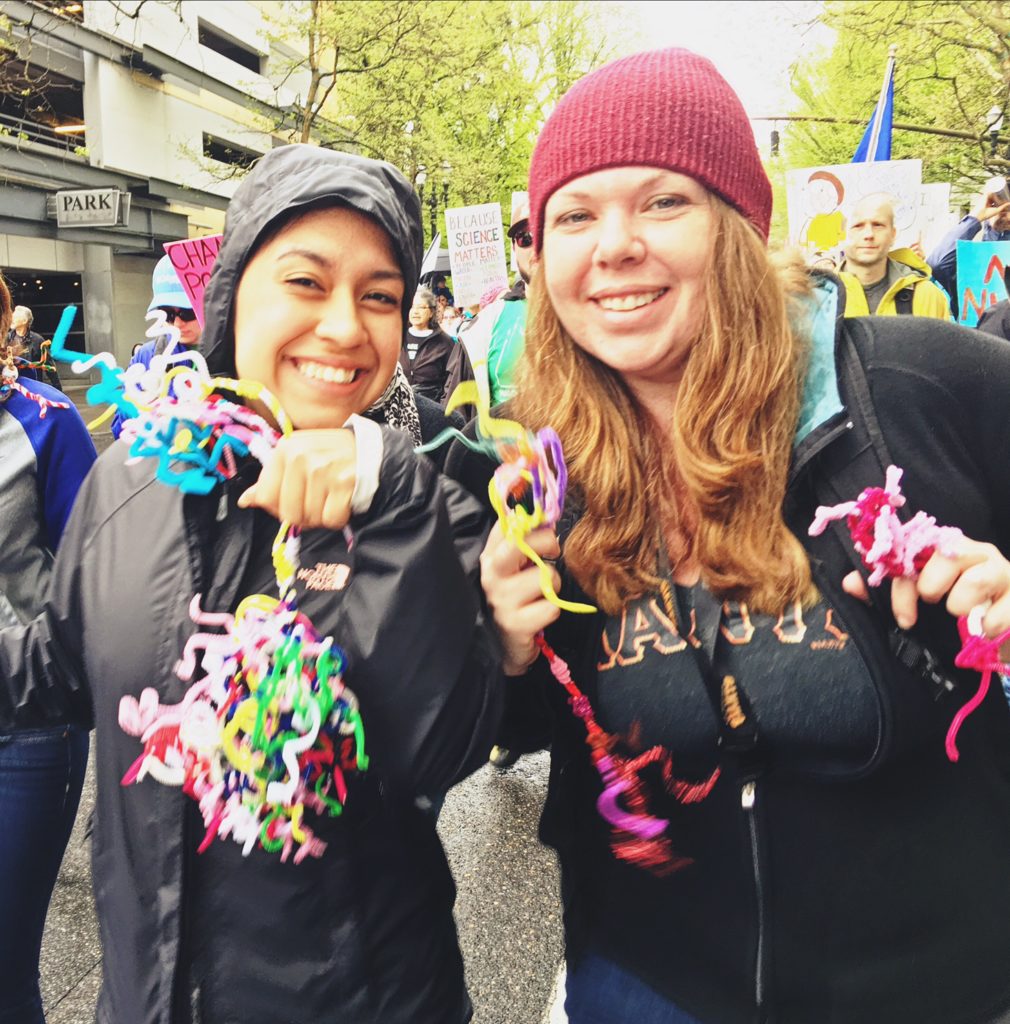 Exhilarated by crowds equally curious about understanding reality, and not "alternative facts," we returned to our tables for the next few hours to take more questions, and help enthuse our fellow science-minded Portlanders with our passion for brain research and art (and pipe cleaners!).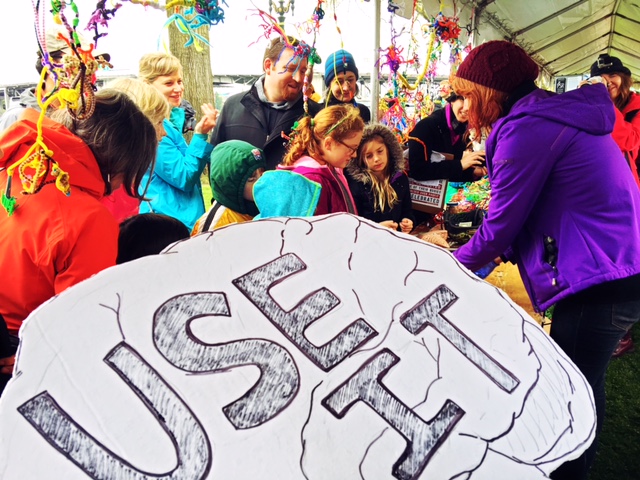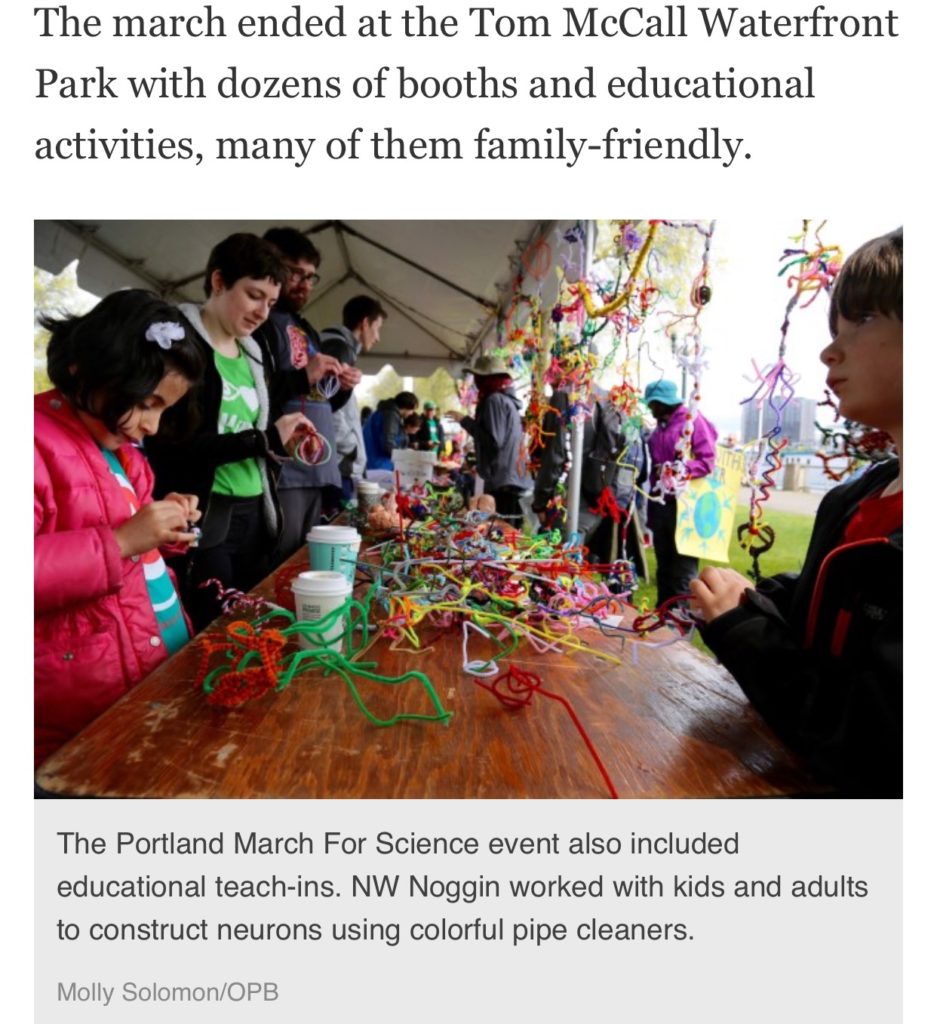 LEARN MORE:  Thousands Hit The Streets For Portland's March For Science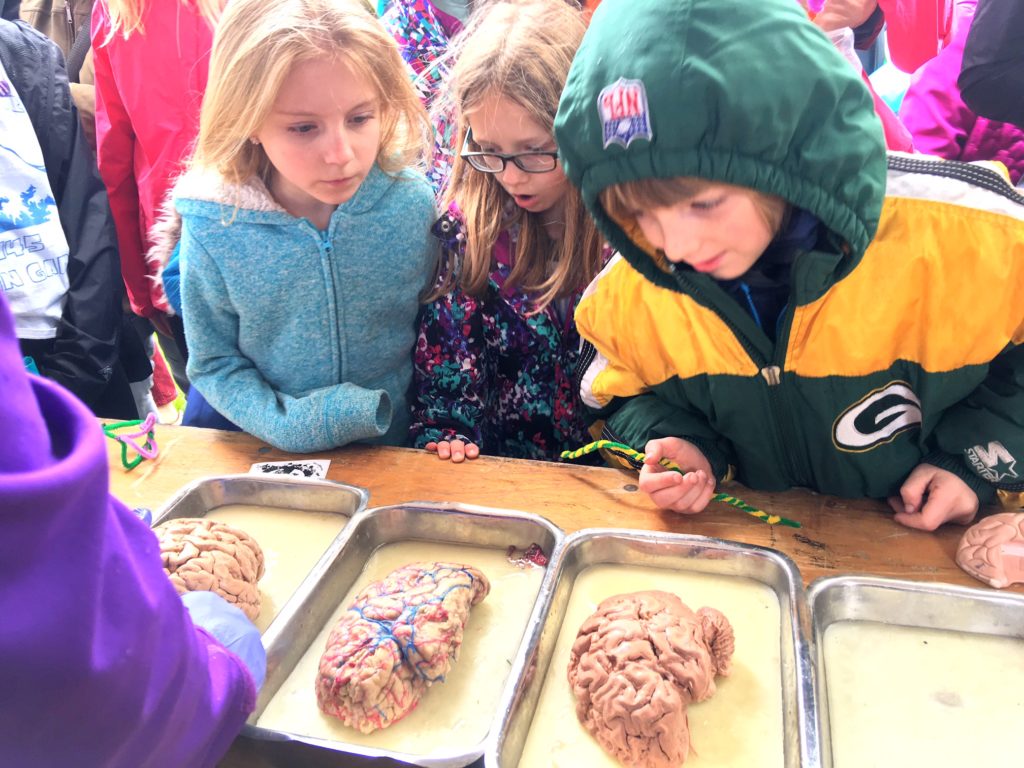 And many, many thanks to the tireless event organizers, including Jackie Wirz of OHSU, and Amanda Thomas from Science on Tap, who put on a pretty incredible and successful March for Science!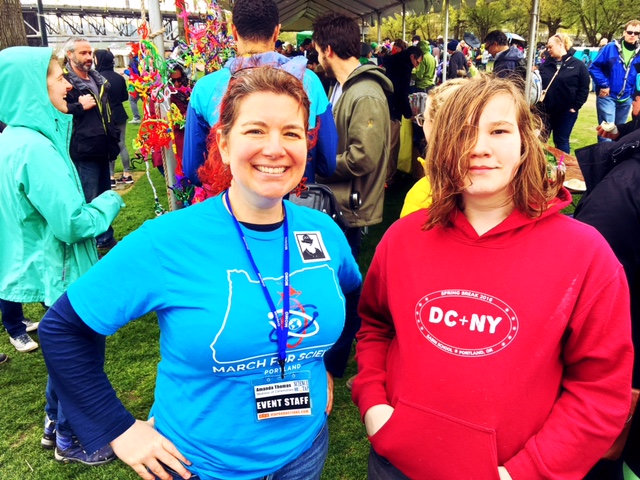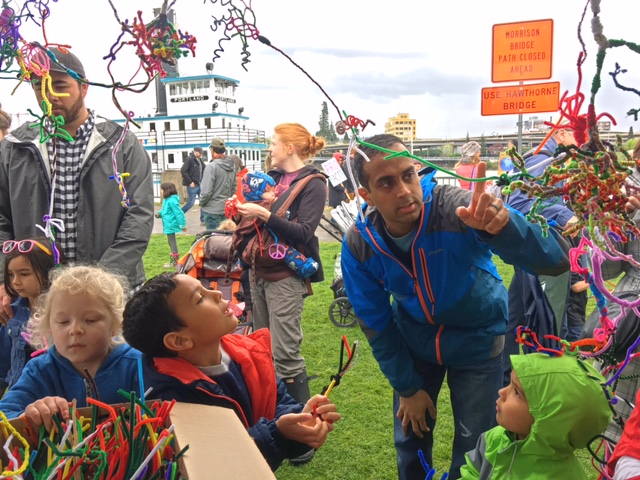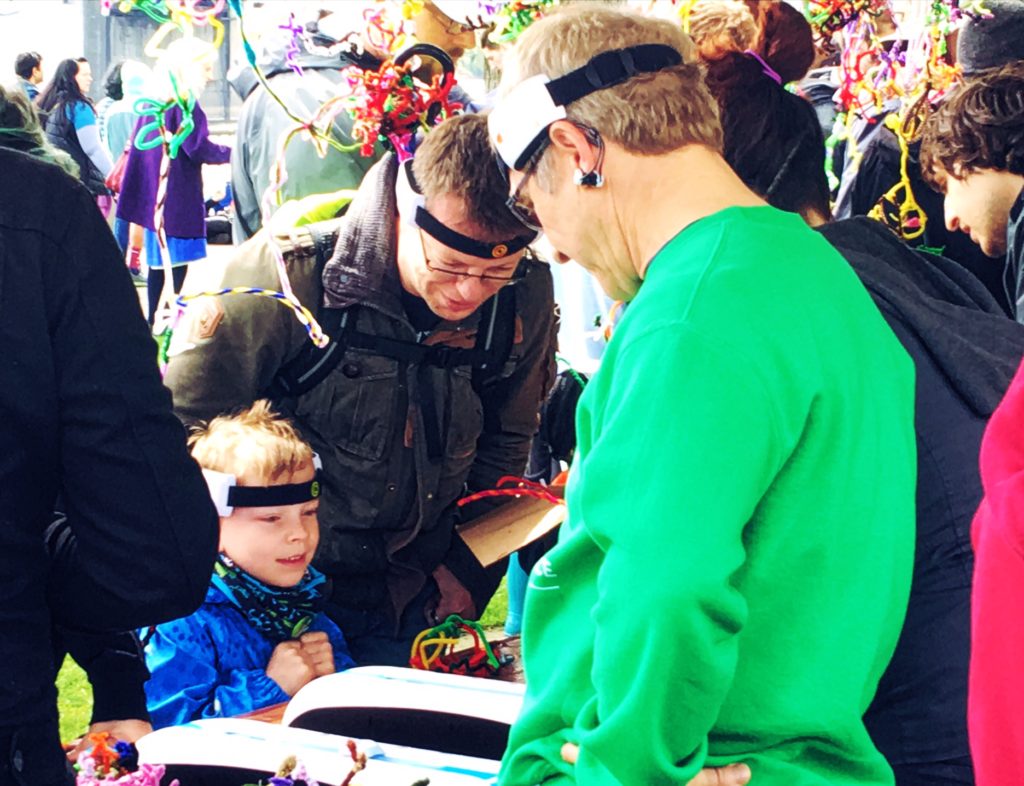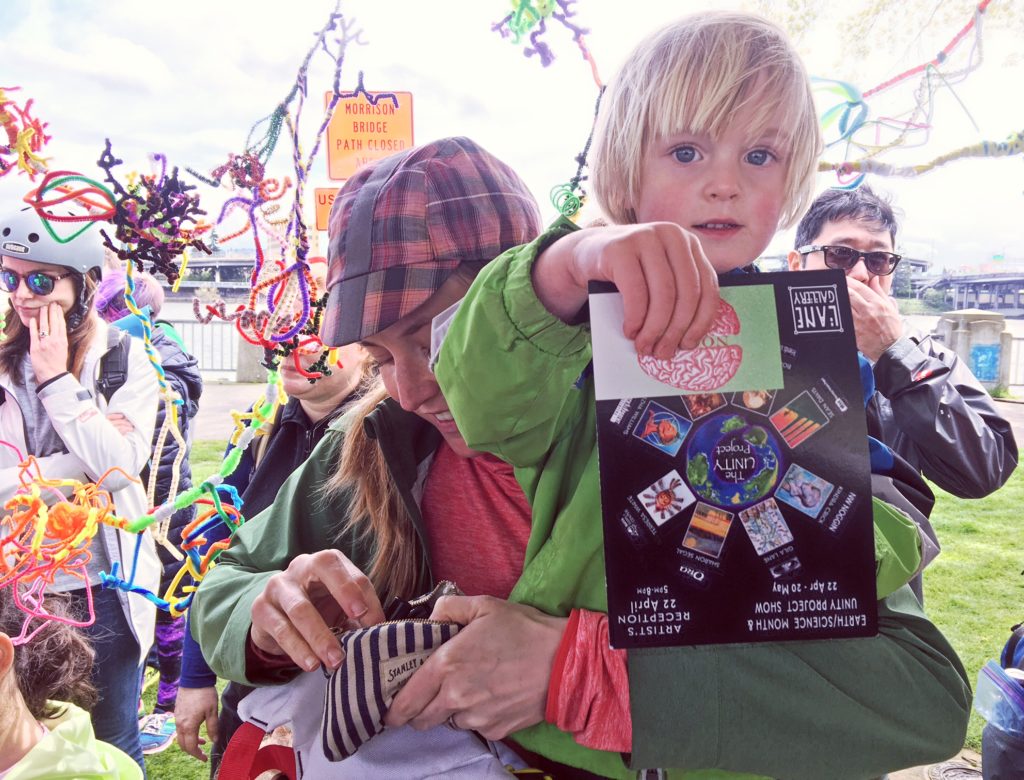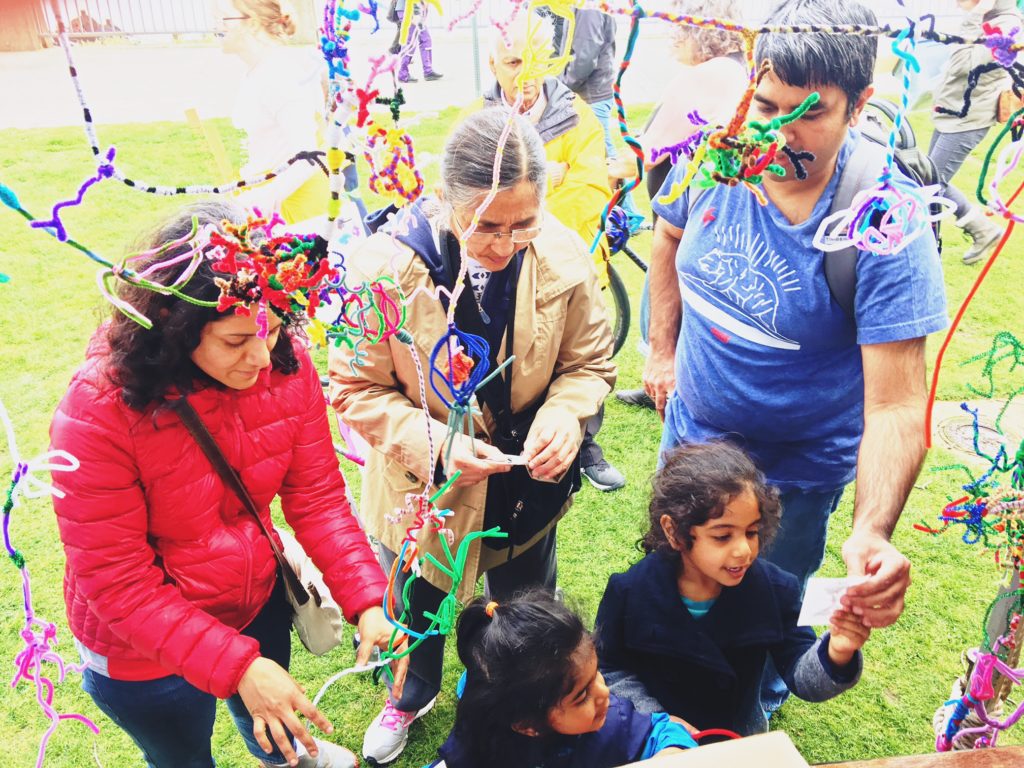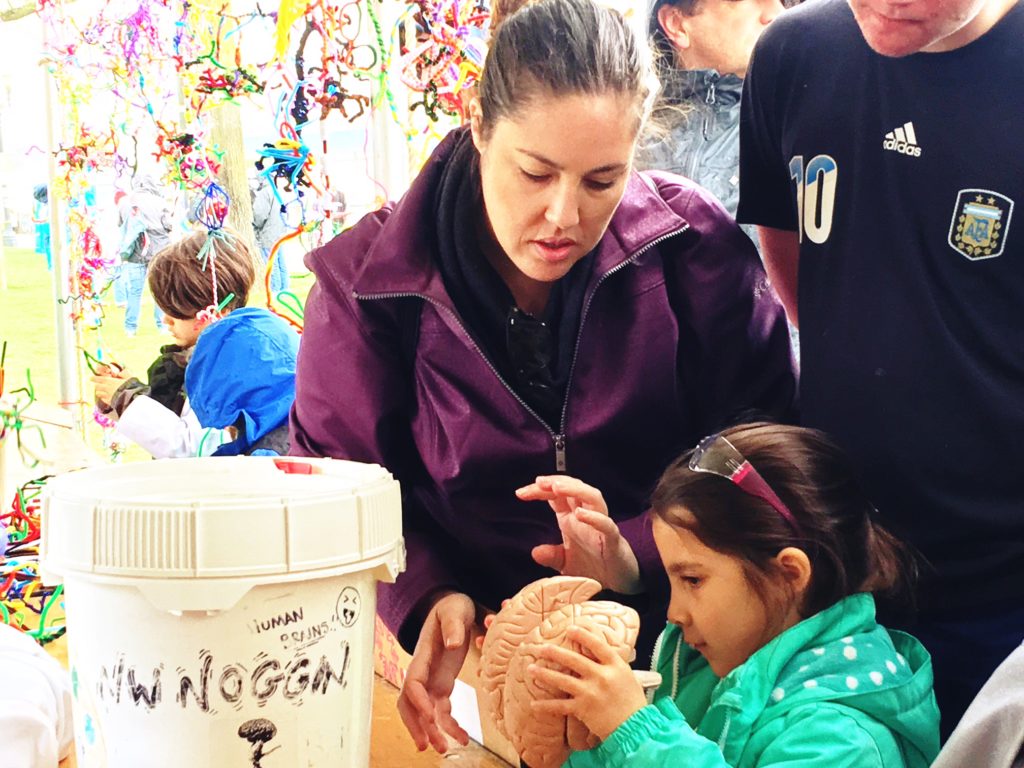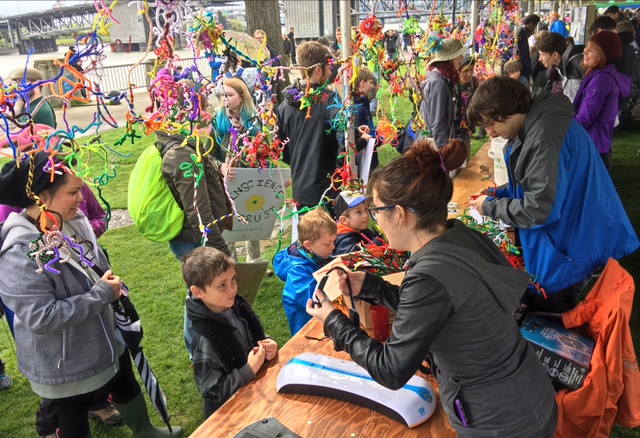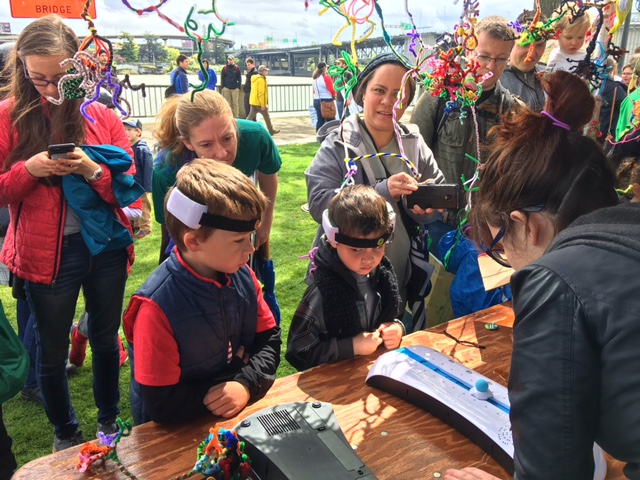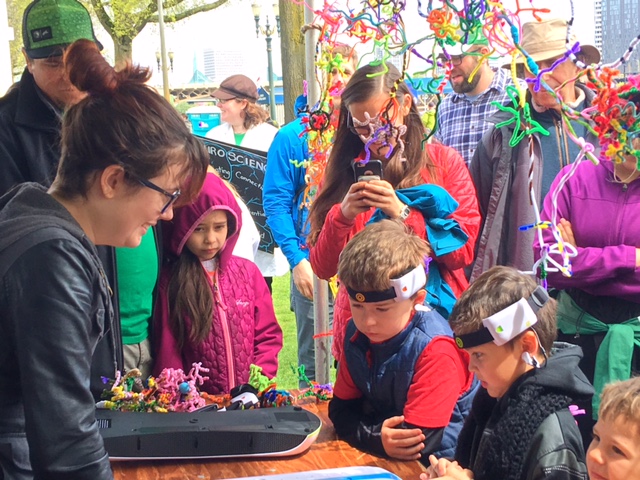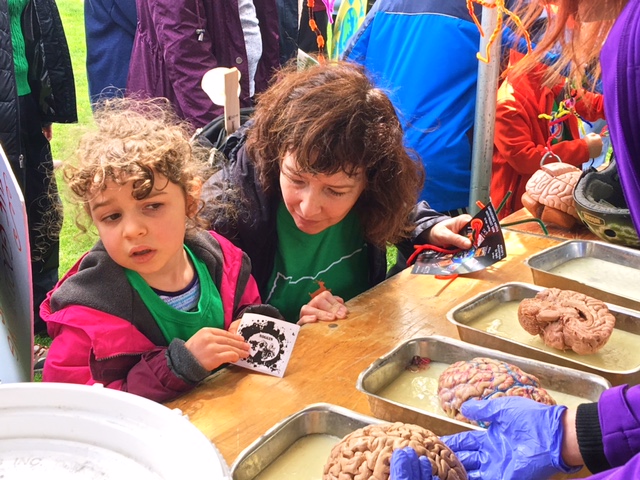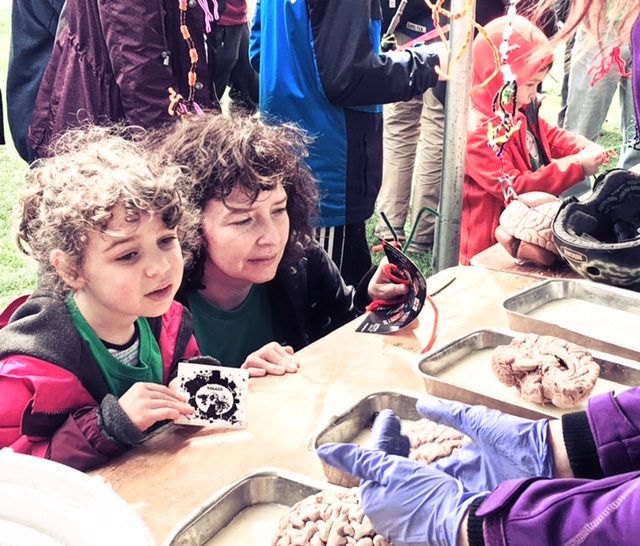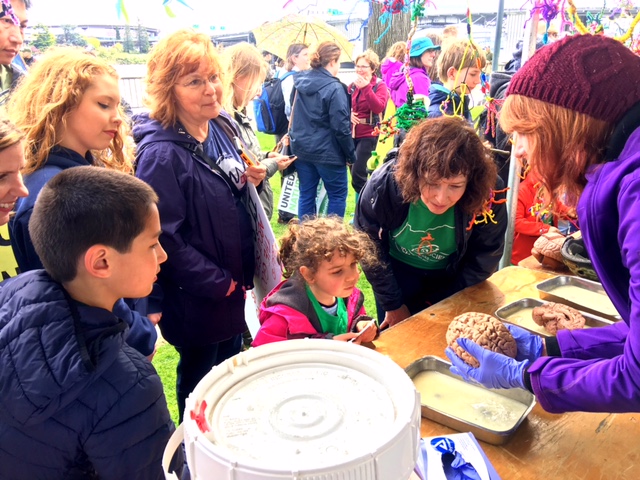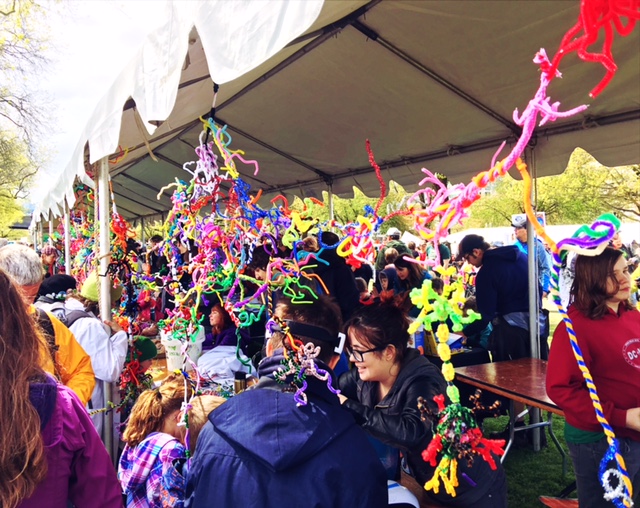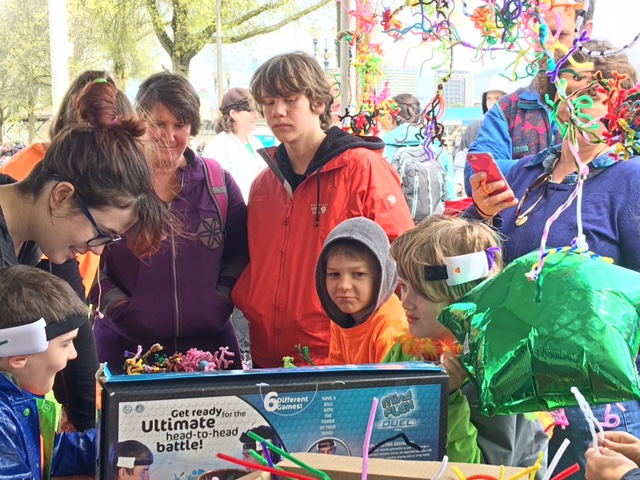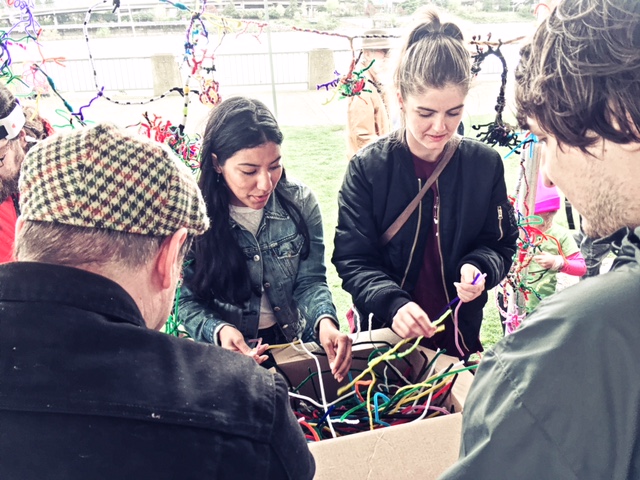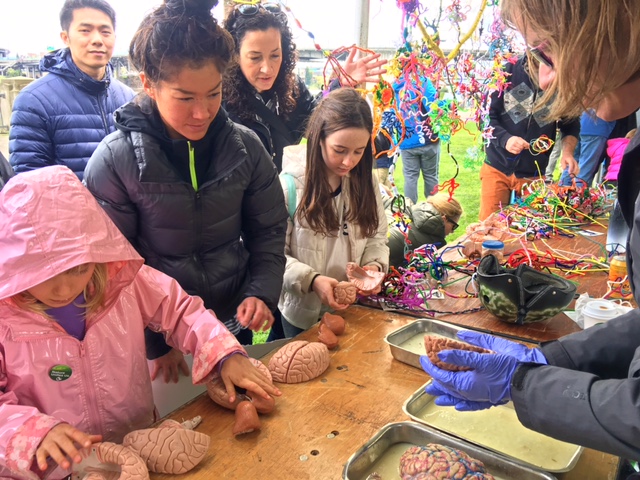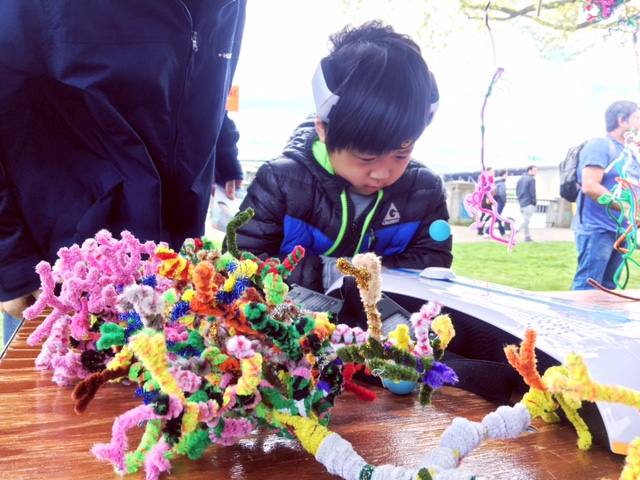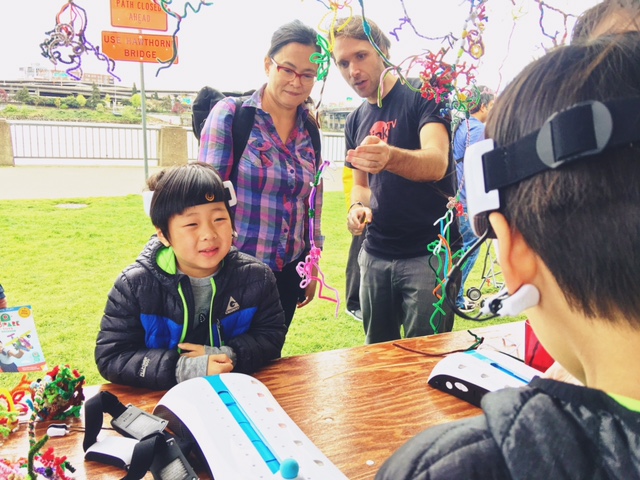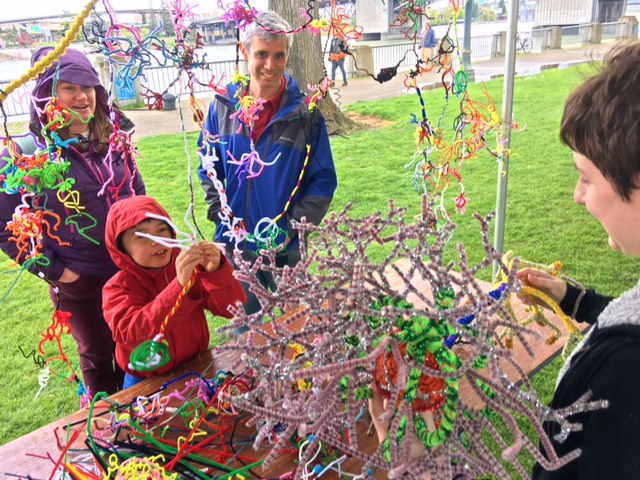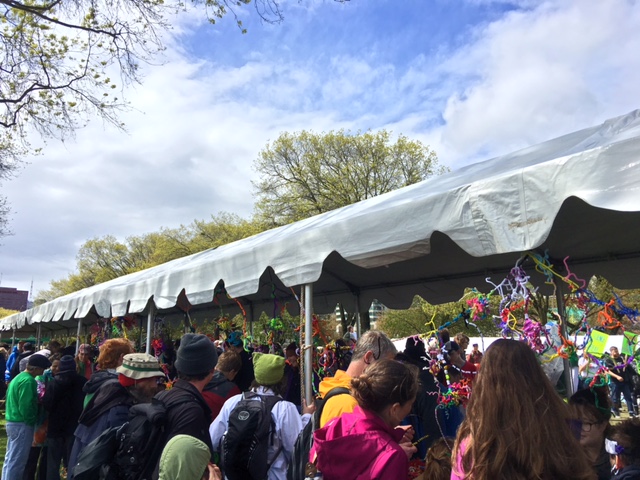 The sun did make an appearance, reminding us that blue skies ahead depend on community education, outreach, action and engagement  –  including calls, emails and letters to your legislators, to express strong support for science, an approach known to effectively advance our knowledge and successfully address issues that directly affect us all…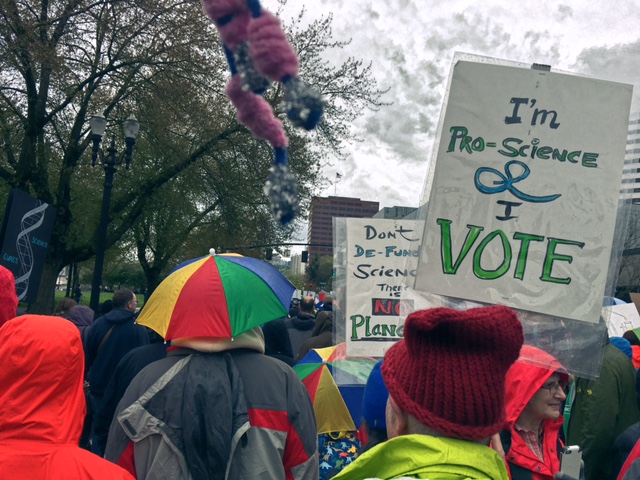 Both Oregon Congressman Earl Blumenauer, who is Democratic co-chair of the House Neuroscience caucus, and Oregon Congresswoman Suzanne Bonamici, Democratic co-chair of the House Science, Technology Engineering, Arts & Mathematics (STEAM) caucus, spoke at the March, and are strong supporters of NIH, NEA and NEH.  Noggin presented brains and art at the invitation of both caucuses last year in Washington DC, and we plan to return again this fall…
LEARN MORE:  Neuroscience and the Congressional Neuroscience Caucus
LEARN MORE:  Statement from STEAM Caucus Co-Chairs Defending National Endowment for the Arts, Important Cultural Agencies
LEARN MORE:  STEAMing to DC!
LEARN MORE:  #brains2DC!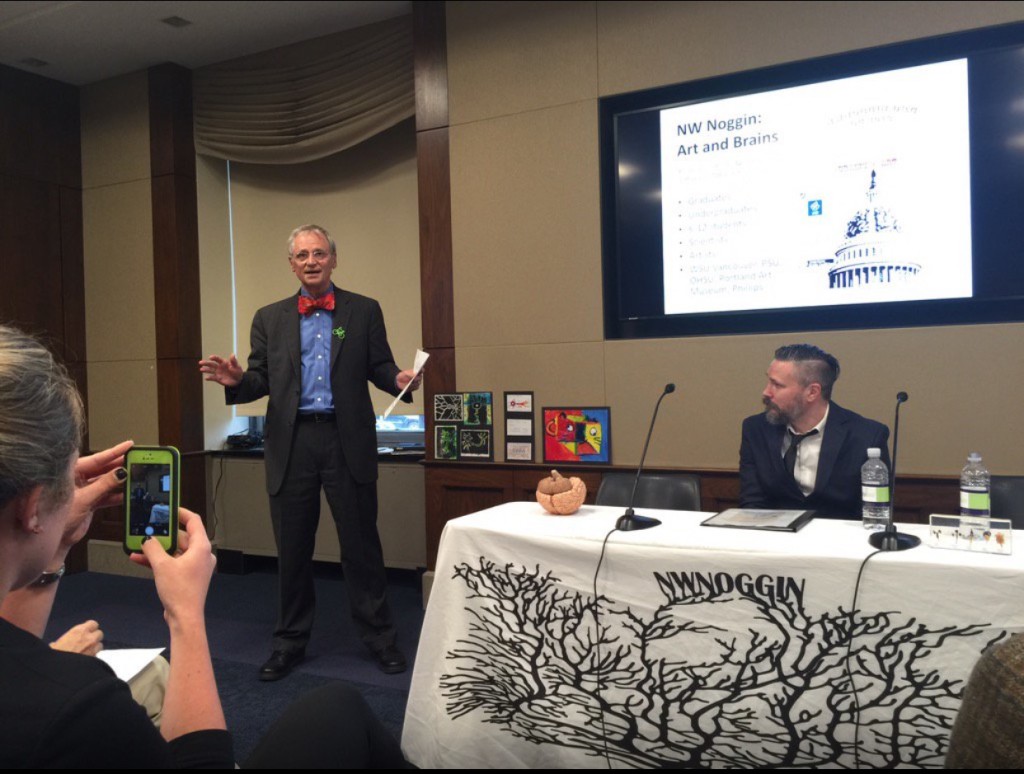 And we recently spent three days in the eastern Washington community of Davenport, introducing brains, brain research and art, and answering insightful questions from every kindergartner through 9th grader in Congresswoman Cathy McMorris Rogers district  –  the Republican co-Chair of the Neuroscience caucus who also invited us to DC last spring…
LEARN MORE:  Dopamine in Davenport!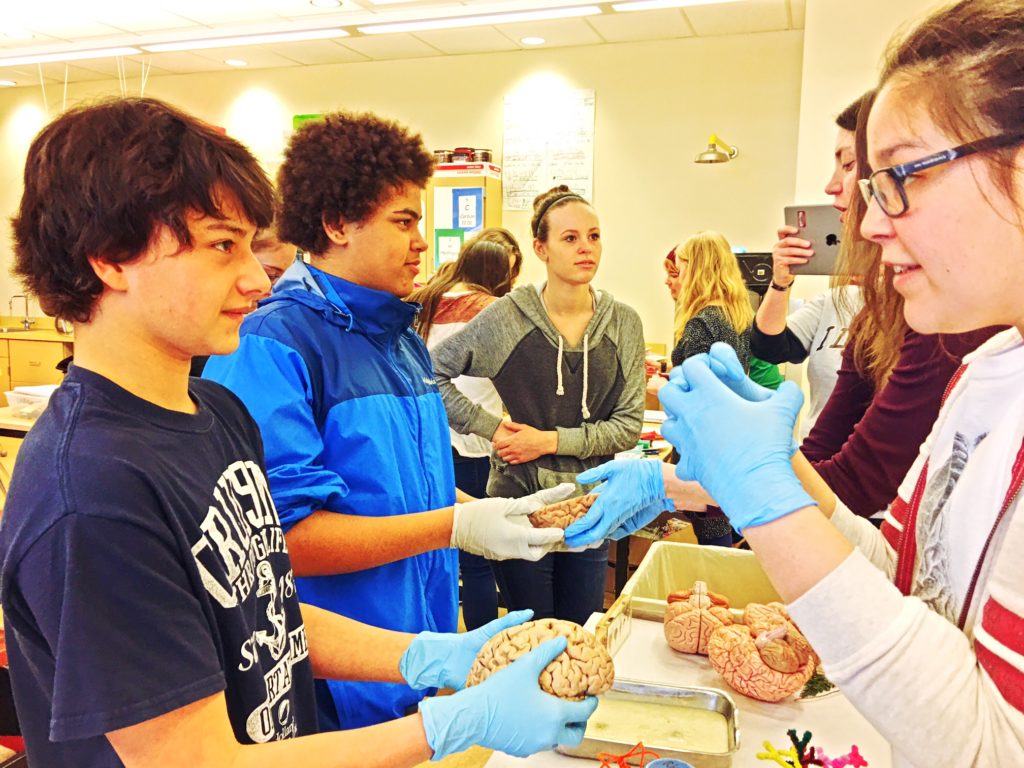 Contacting legislators might feel burdensome, but it's important, and essential in a functioning democracy.  We can and should advocate for our community priorities, including more investment in science, and the arts-integrated "STEAM" education and outreach that best trains and inspires the next generation to make our home a better place for all…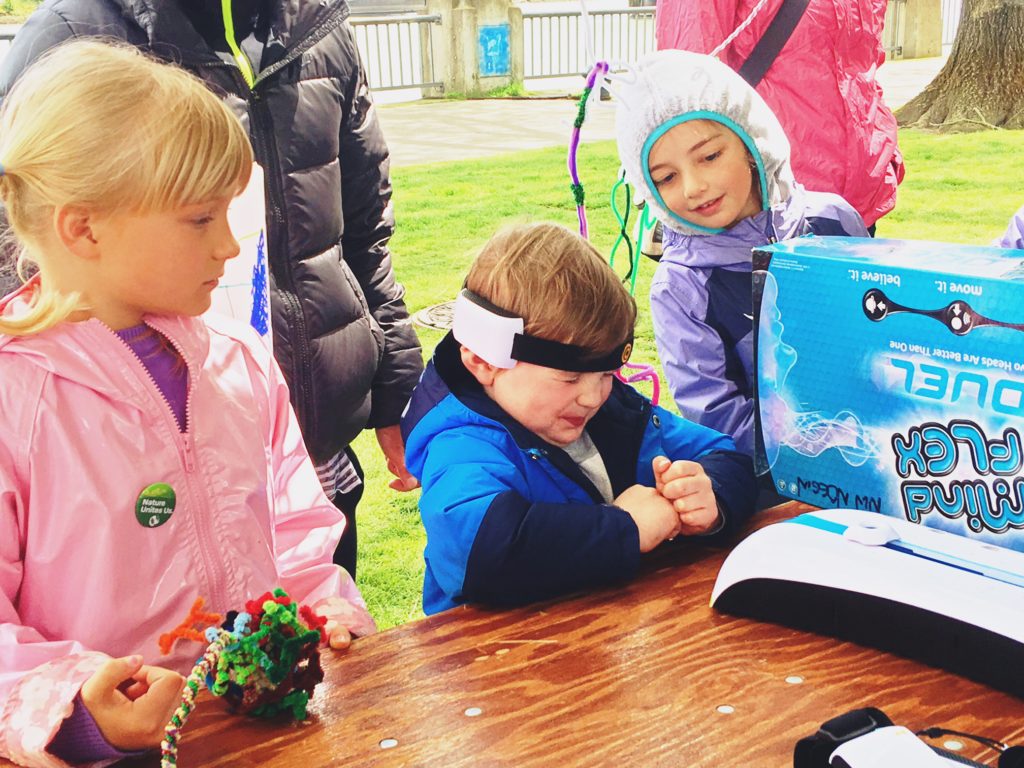 You can do it!
Oregon US Senators
Ron Wyden (D)
Jeff Merkely (D)
Oregon US Representatives
1st District Suzanne Bonamici (D)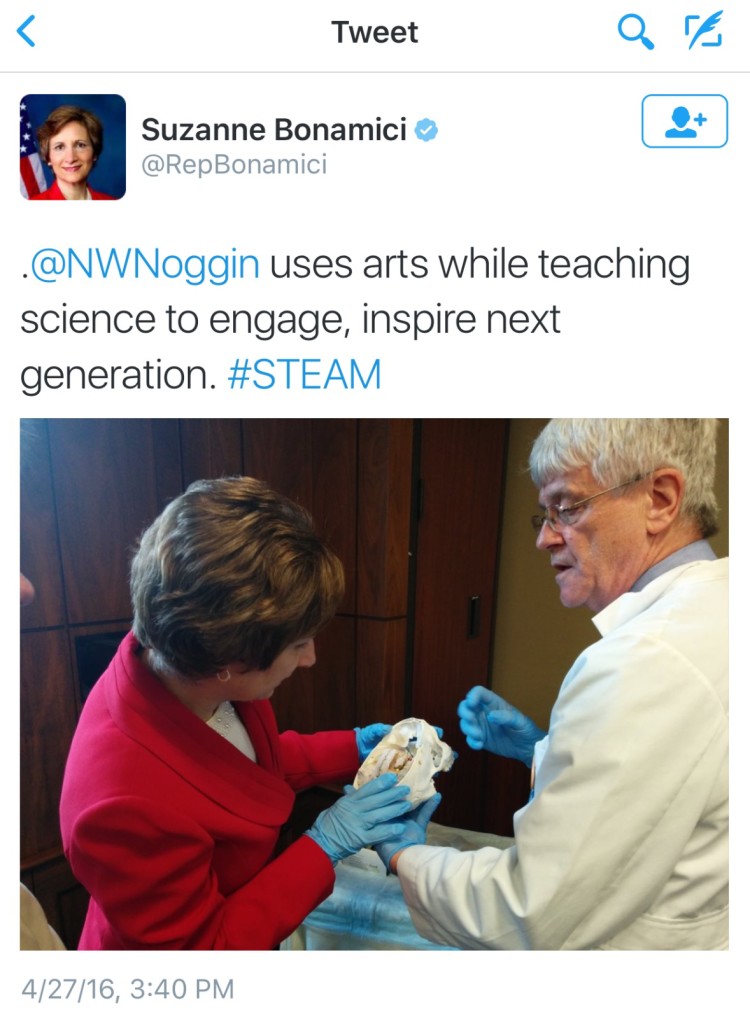 3rd District Earl Blumenauer (D)
4th District Peter DeFazio (D)
5th District Kurt Schrader (D)
Washington US Senators
Patty Murray (D)
Maria Cantwell (D)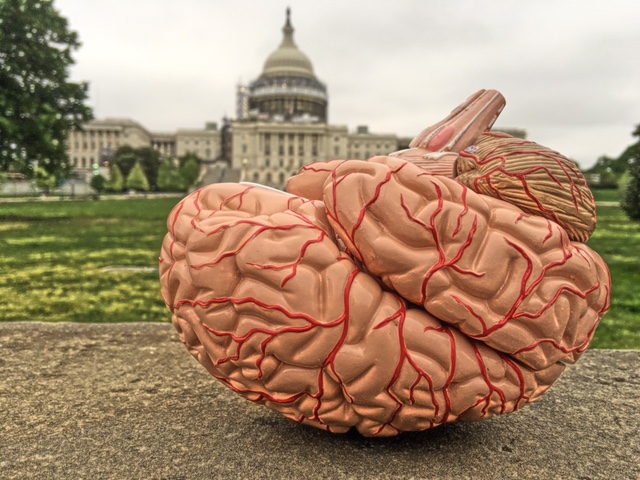 Washington US Representatives
3rd District Jaime Herrera Beutler (R, Southwest Washington)
5th District Cathy McMorris Rogers (R, co-chair of Neuroscience caucus)
Links to additional Washington State US Representatives