We brought a crowd of eager volunteers  –  along with art supplies, including plants, grasses and vibrant mosses from local gardens  –  to the STEAM-focused Gardner School of Arts and Sciences, in a bucolic neighborhood of Salmon Creek, Washington…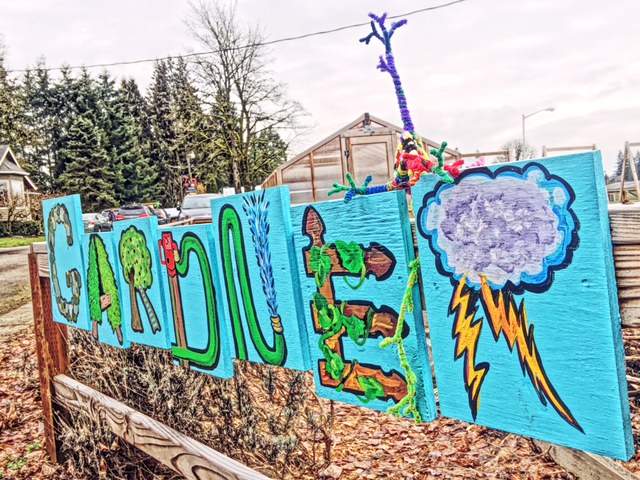 LEARN MORE:  From STEM to STEAM: Science and Art Go Hand-in-Hand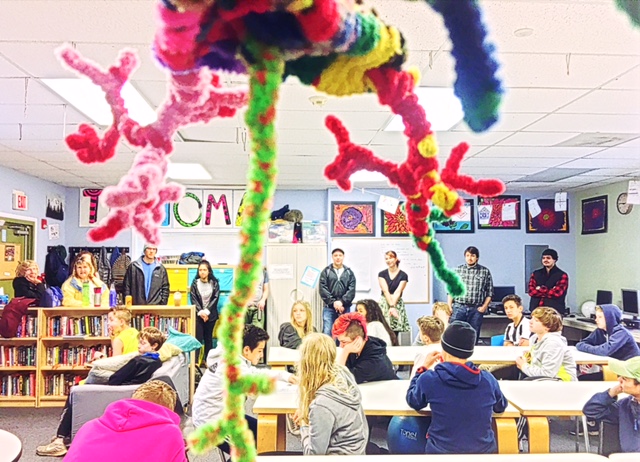 Sulema Rodriguez and Austin Abshire from Psychology at Portland State University, and Maria Honsowetz, Nick Dunn, Jeremy Dunford, Kim Engeln and Alexzander Isenhower from nearby Washington State University in Vancouver, introduced themselves and asked teacher Caitlin Littlefield's 7th and 8th grade students what they already knew about our brains and behaviors…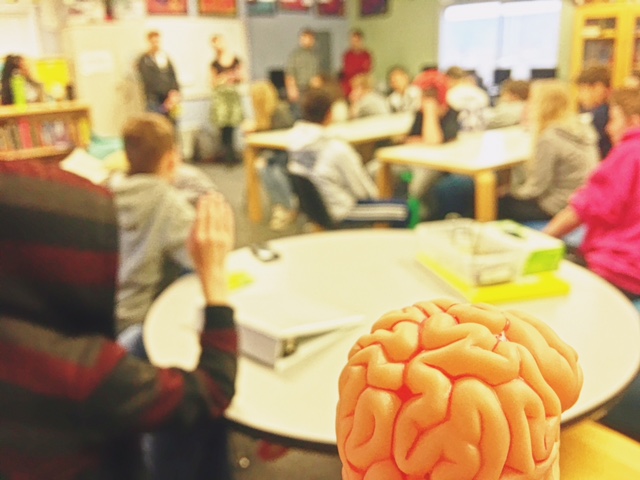 They knew a lot!  The Tahoma classroom space was decorated with many brain-related items, and the students had been learning quite a bit about their neurons and networks through art…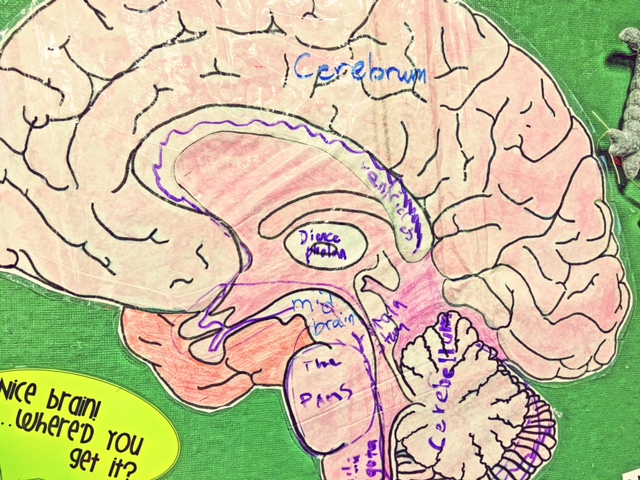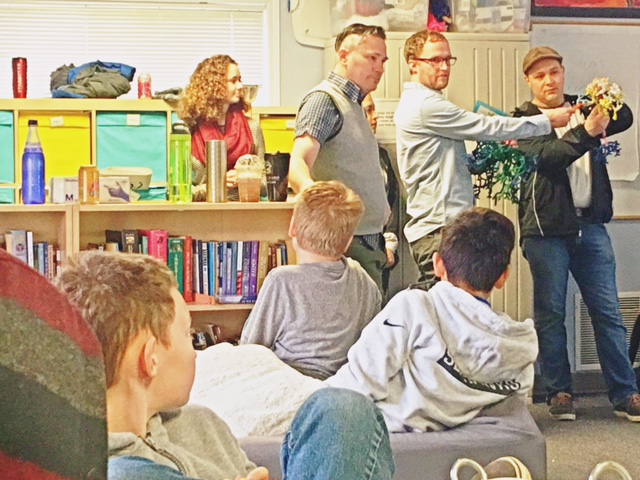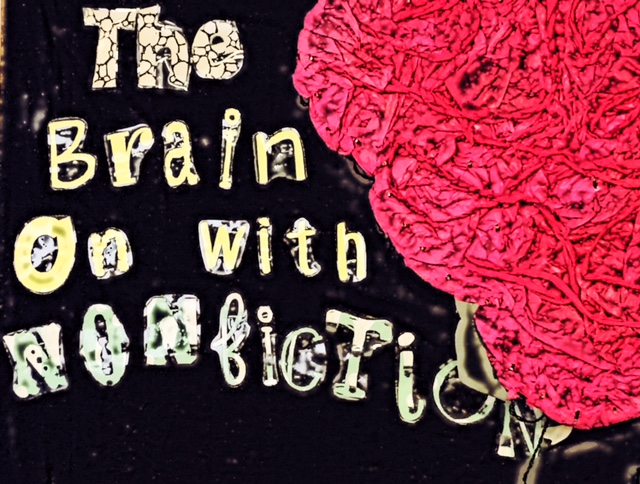 They told us, for example, the dramatic story of Phineas Gage, a New England railway construction worker whose efforts to tamp down gunpowder with an iron rod sent the rod flying right through his skull!  He suffered significant loss of his medial prefrontal cortex, but managed to survive his grisly accident.  However, after the injury, Gage was reportedly "no longer Gage."
SOURCE:  What Really Happened to Phineas Gage?
LEARN MORE:  Phineas Gage: Neuroscience's Most Famous Patient
His personality changed dramatically, at least at first, and he had trouble organizing activities.  He was impulsive, and failed to inhibit inappropriate social behaviors.  "He'd use foul language," explained one student, "when that wasn't OK."  Some accounts suggest that Gage's skills did improve somewhat, over time.  We noted that the brain networks Gage had damaged undergo dramatic growth and change during adolescence  –  and many of these sharp young people seemed intrigued!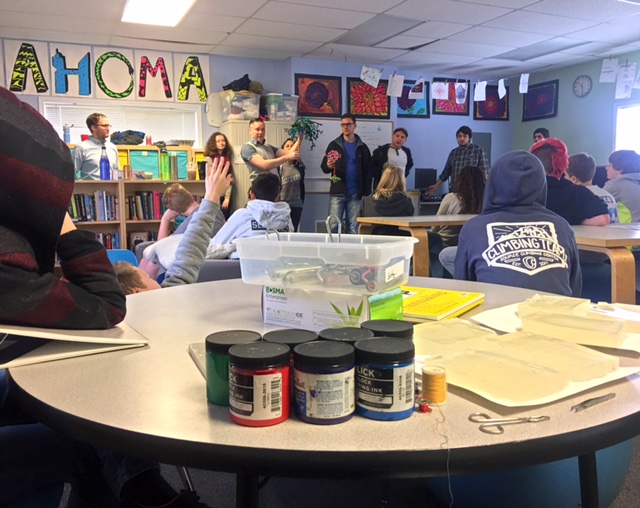 The questions students asked were thoughtful and terrific.  From PSU undergraduate Austin Abshire:  "One kid asked what causes coma and what parts of the brain are most likely damaged.  Another asked what parts of the brain drugs affect."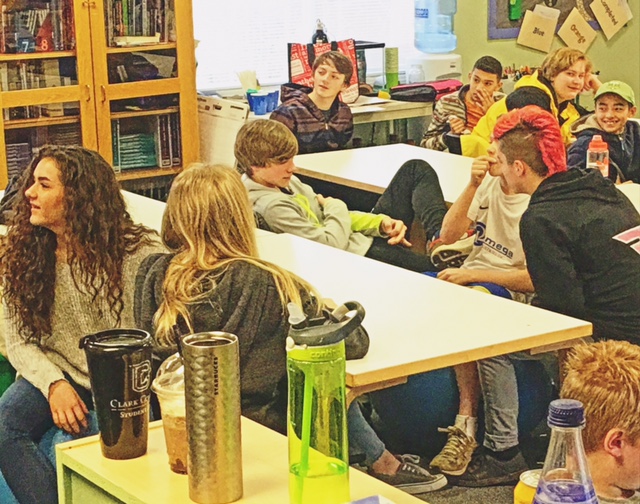 He added:  "The kids at these schools we're visiting are learning about psychological concepts way earlier than I expected. There were several questions that I don't think I could've answered, at least not with confidence. I was amazed at what they knew about already. They were extremely engaged, and with them knowing so much, it gives me hope that we'll have some groundbreaking new discoveries in psychology in the near future…"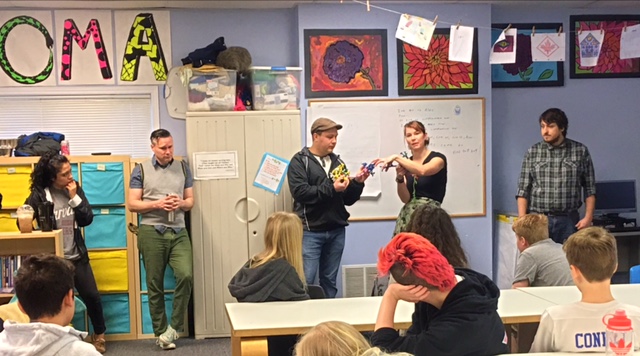 Kim Engeln from WSU Vancouver (and Reed College) led students in a discussion of language and the brain.  Several were very curious about which brain areas were critical for comprehension and speech, or sign…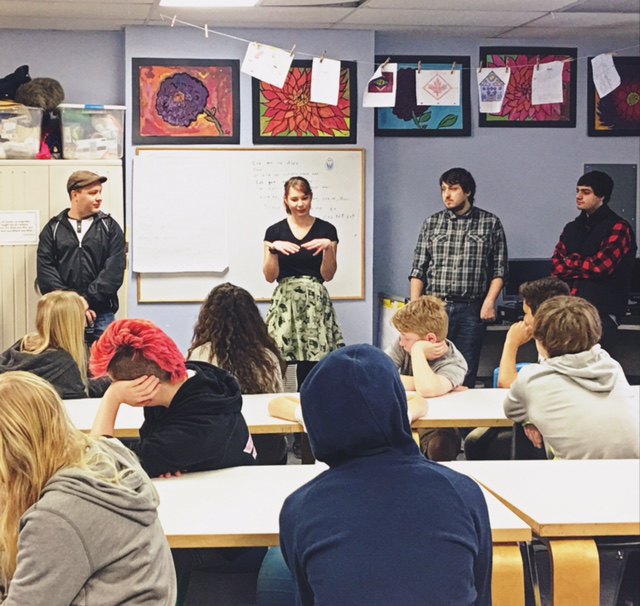 Students then proceeded to tell us about the historical debate over localization, which proposed that single brain regions were responsible for complex psychological functions like language, versus holism, which held that the entire brain is critical for every cognitive or perceptual ability…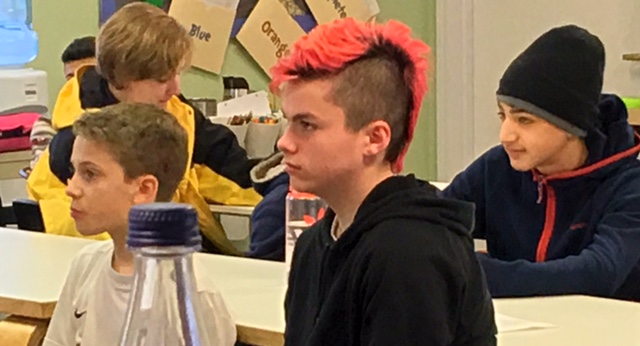 We explained the current network approach:  how language, for example, or episodic memory, selective attention, visual perception  –  depend on networks of linked brain regions, which are themselves essential for specific aspects of these more complex functions.  For example, the motor planning required for speech and sign depends on more localized networks in the frontal lobes, while those important for comprehension are found in more posterior regions of the brain.  However, language involves both comprehension and speech/sign, and these localized networks are linked by longer range bundles of axonal wires…
LEARN MORE:  The language network
LEARN MORE:  The ontogeny of the cortical language network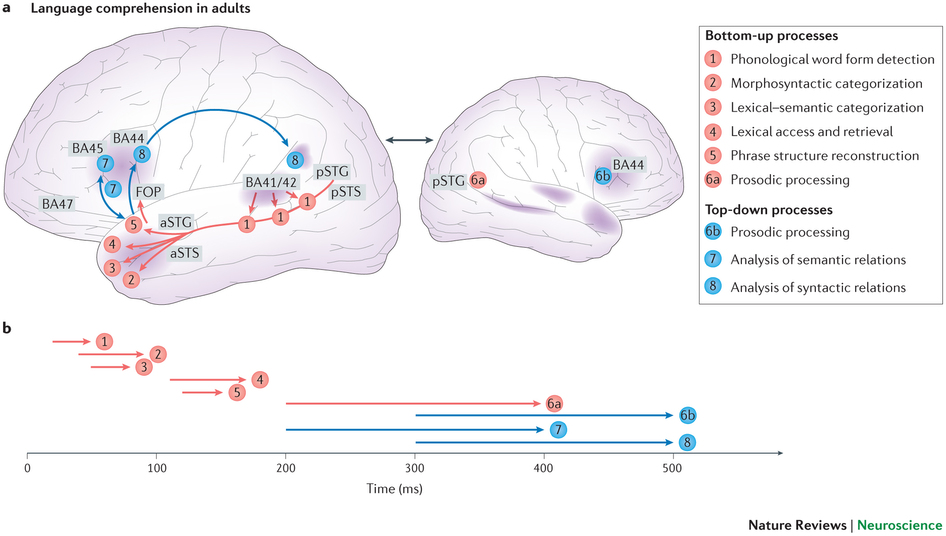 Sulema Rodriguez, a BUILD EXITO scholar from PSU remembered additional questions:  "Can someone be unconditioned once conditioned?  Is it true that your brain is able to stay alive 7 minutes after death?!"  (we love tackling these sorts of questions  –  and of course, it depends on what you mean by "death" :)…
She added:  "This group was very inspiring. As a student, they challenged me because of the great questions they asked that required critical thinking. When discussing research involving rats and drug usage, one student asked: 'are the rats placed with other rats?'  Dr. Griesar responded by saying, "not usually, because researchers want to reduce the effect one rat may have on another." The student seemed shocked and said, "but don't they want everything to be similar to humans?" He had a great point about isolation and socialization and replicating the human condition. We asked the class what might lead a person to become socially isolated, and brought up bullying.  All of the students were engaged and very respectful. They went on to ask and answer questions that were deeper than surface knowledge. I was truly impressed."
LEARN MORE:  Modeling the role of environment in addiction
LEARN MORE:  Social isolation increases morphine intake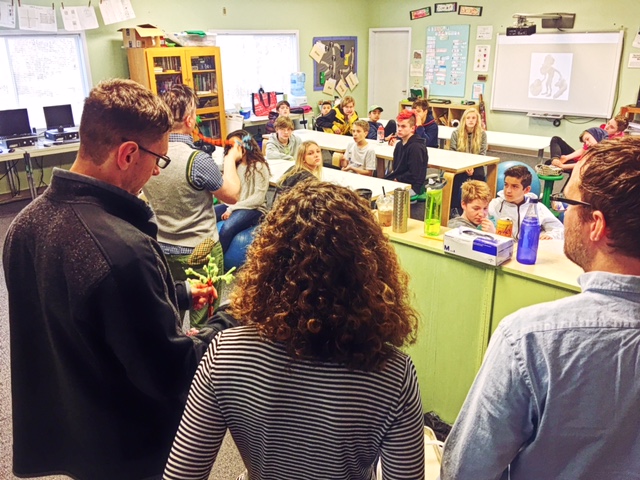 We had a terrific discussion for over an hour, highlighting research underway at PSU, WSU Vancouver and OHSU.  Then Nick Dunn, Eric Polch, Maria Honsowetz, Alexzander Isenhower, Sulema Rodriguez and Jeremy Dunford introduced the various structural regions of the neurons that form these extraordinary distributed networks that underlie our cognition, perception and behavior…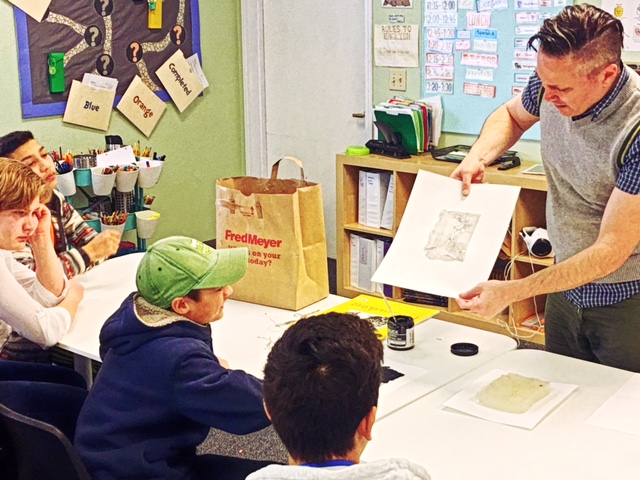 Noggin Arts Coordinator Jeff Leake then demonstrated our art project for the morning.  From Jeff:  "Students made gelatin prints, a negative print making process that uses slabs of gelatin as printing plates. Using different types of plants, they created neuron like images while discussing the similarities (and differences) in form and function between plants and neurons…"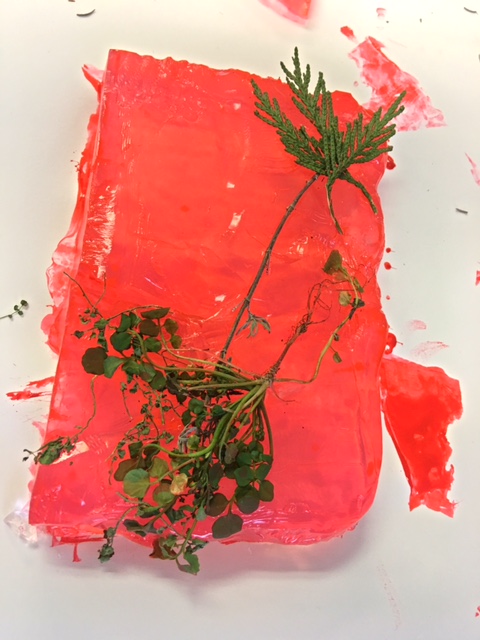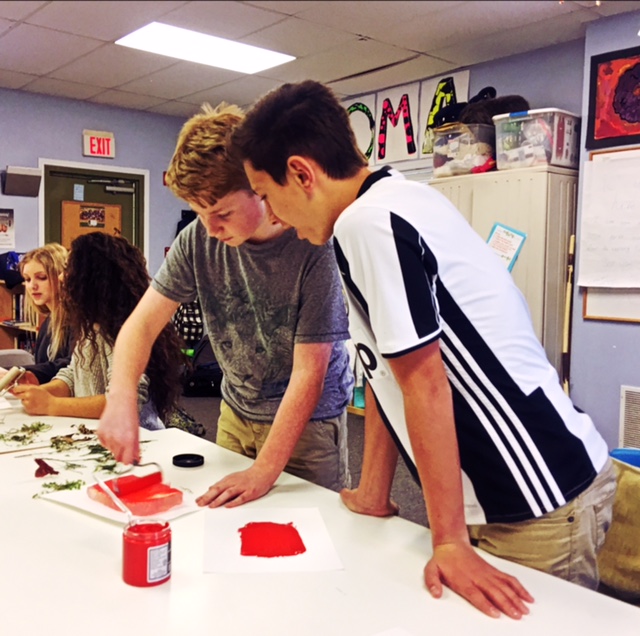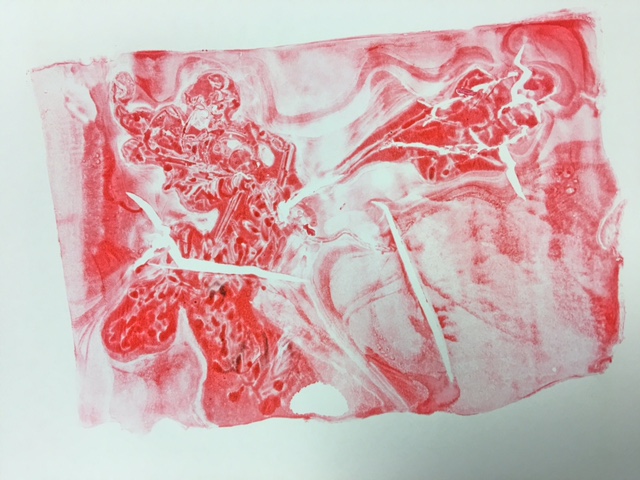 Students described the different parts of their neurons, the dendrites, cell bodies and axons…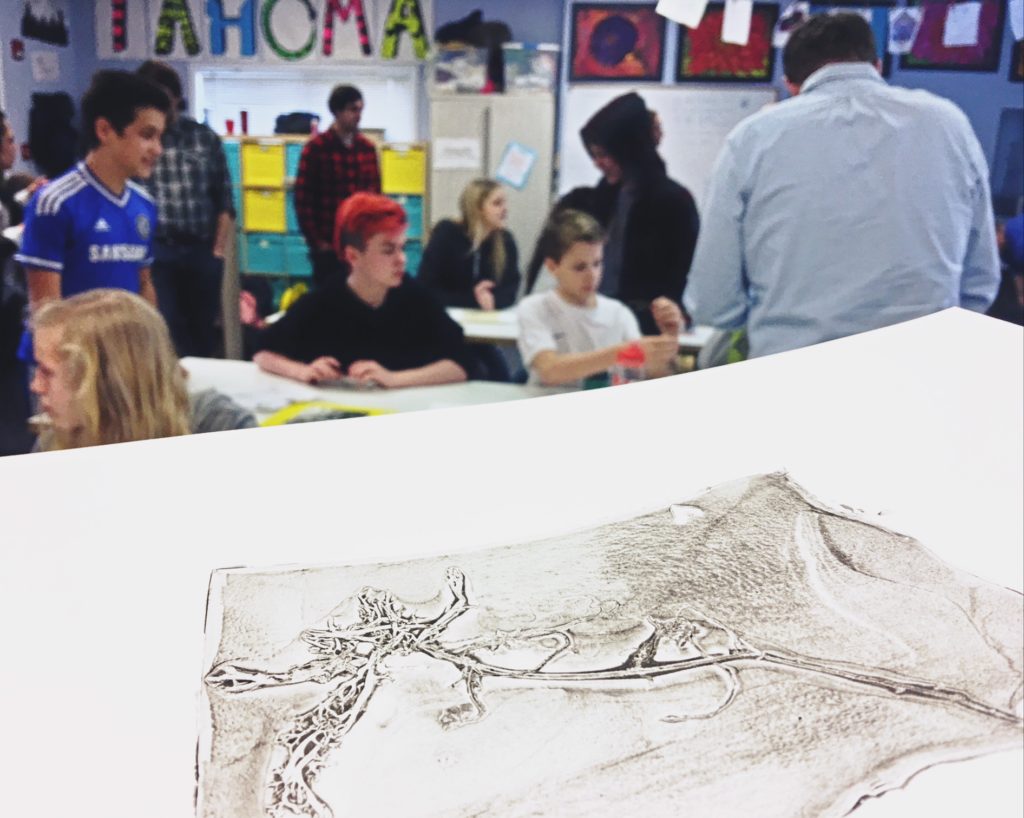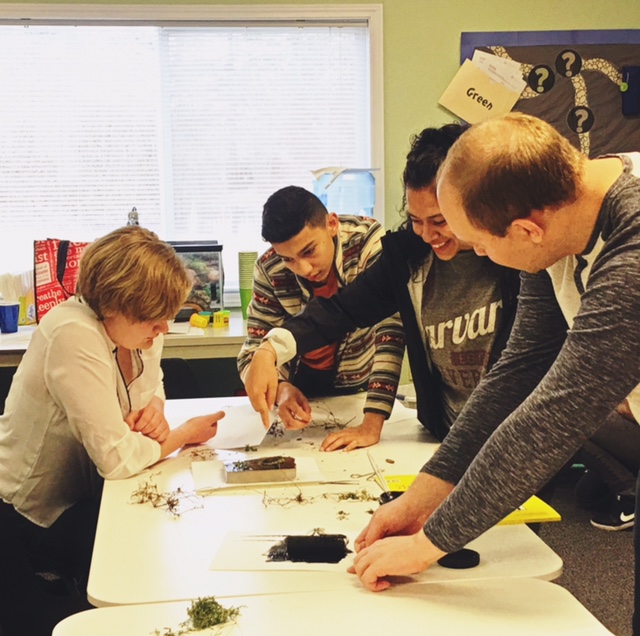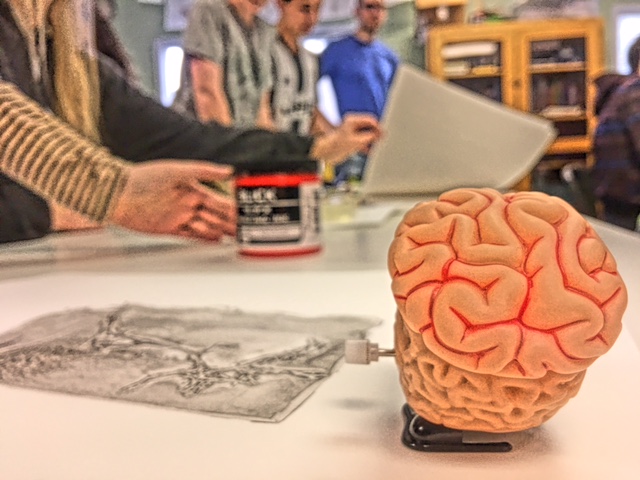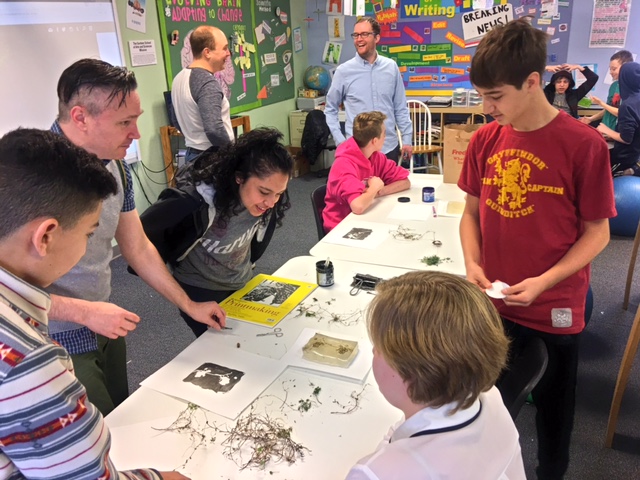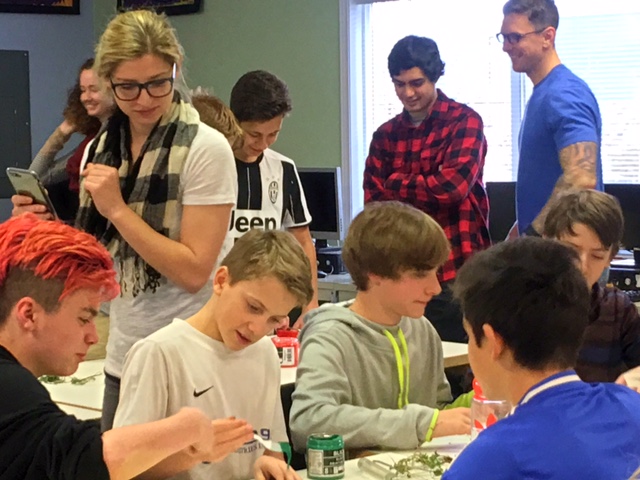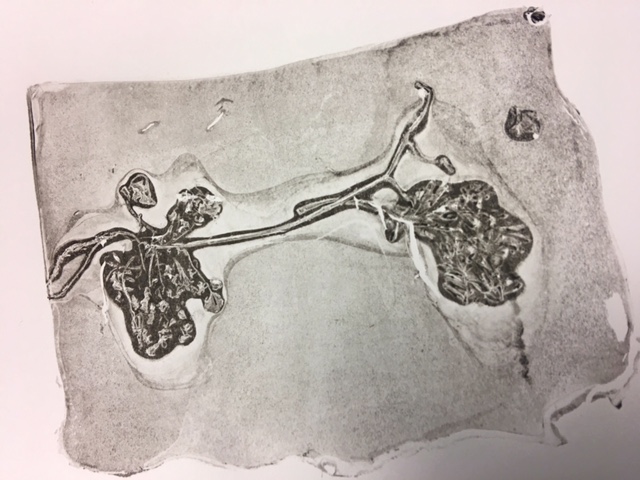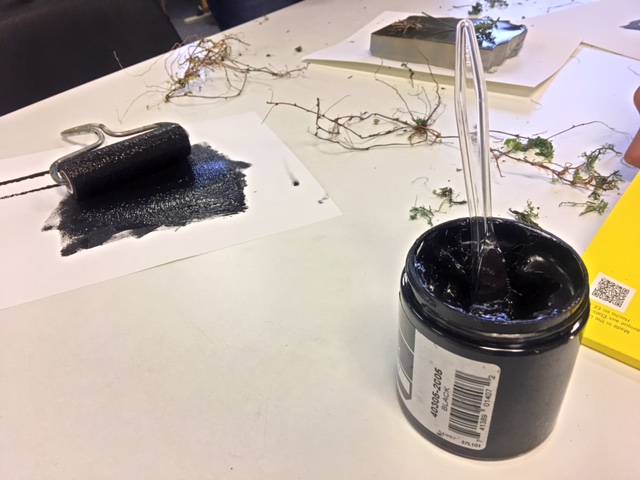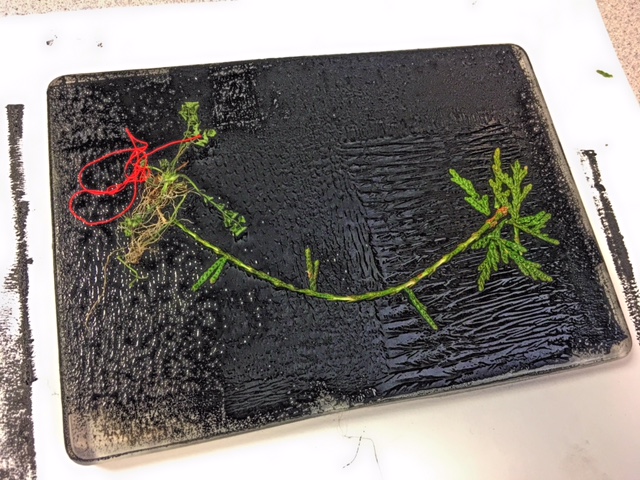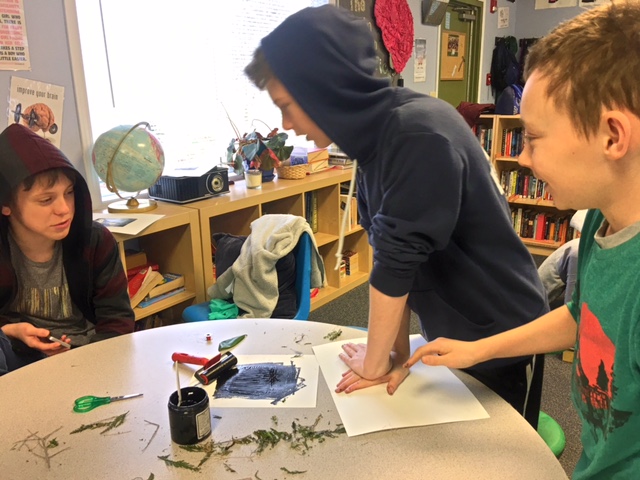 It was clearly an enjoyable experience for some!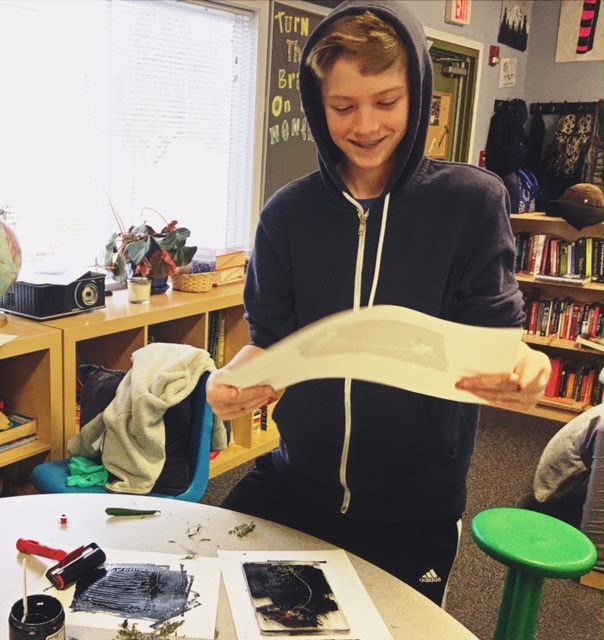 And the students produced plenty of compelling, eye-catching creative work…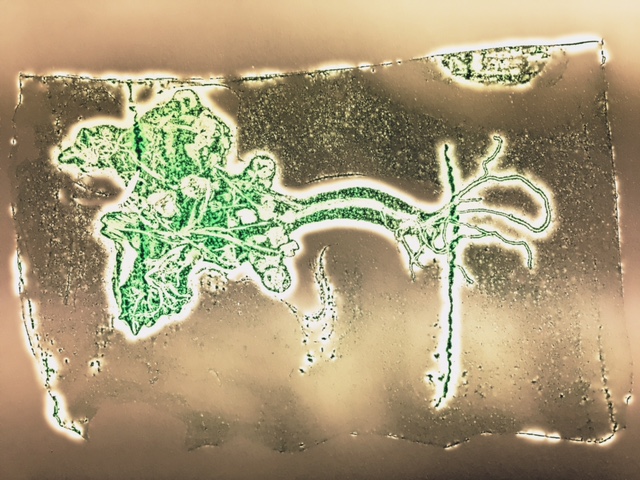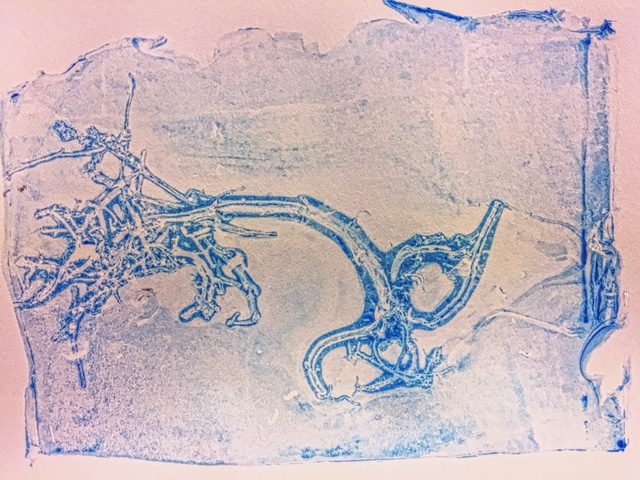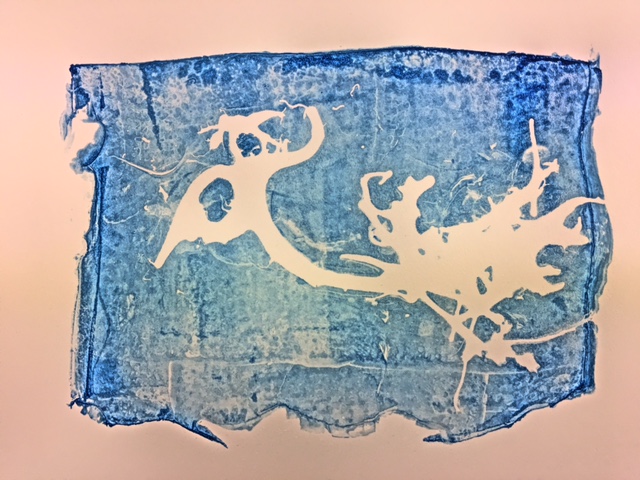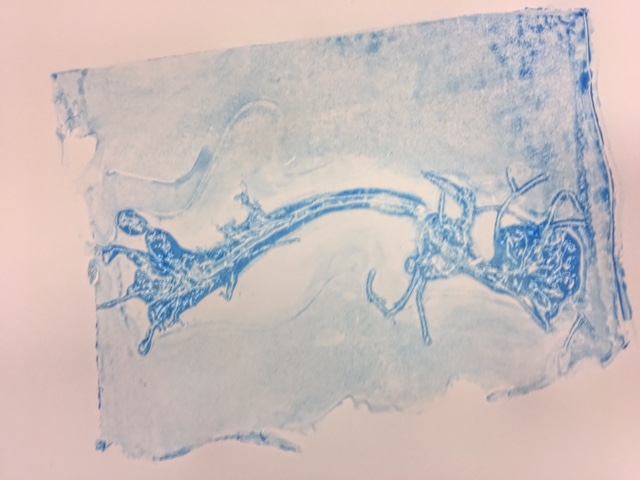 The chance to hold and examine brains, while asking questions of Noggin volunteers studying neuroscience and psychology at area universities, is always riveting…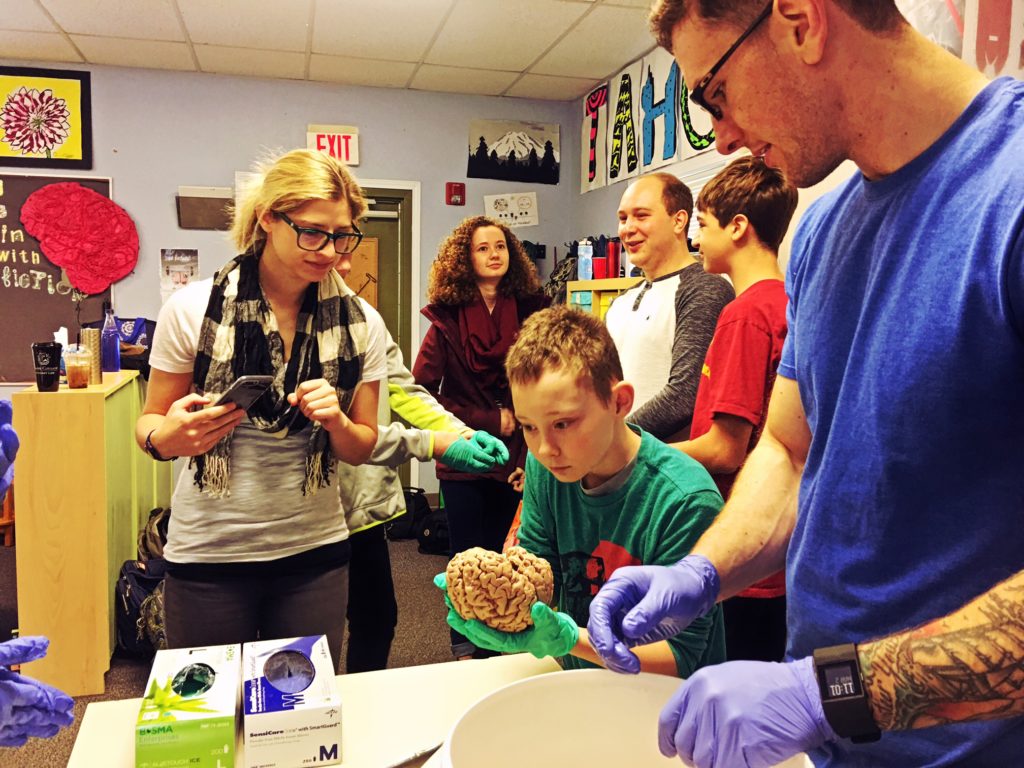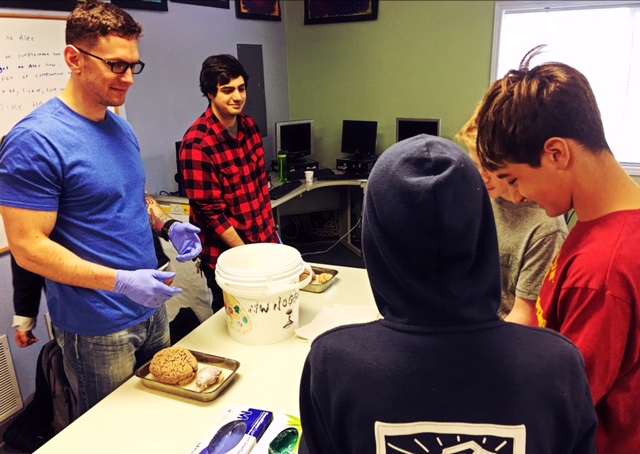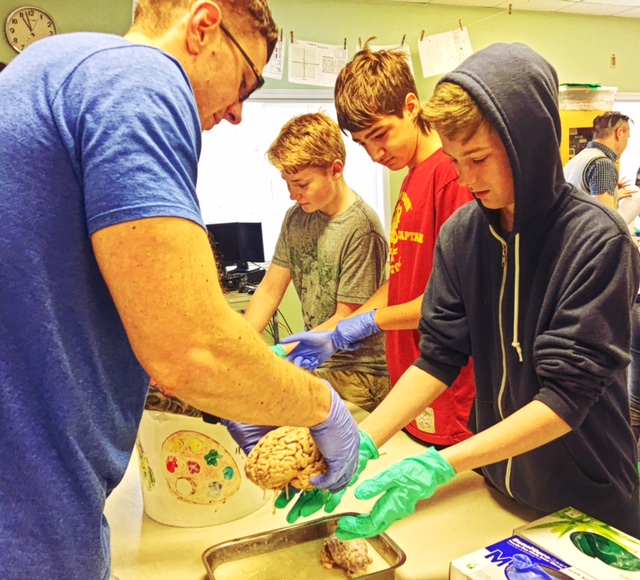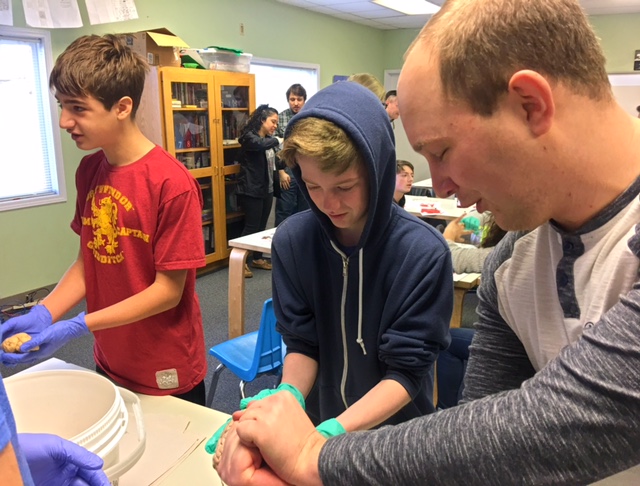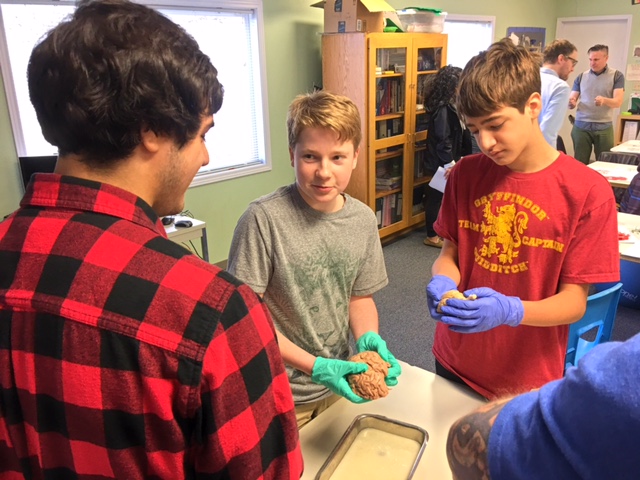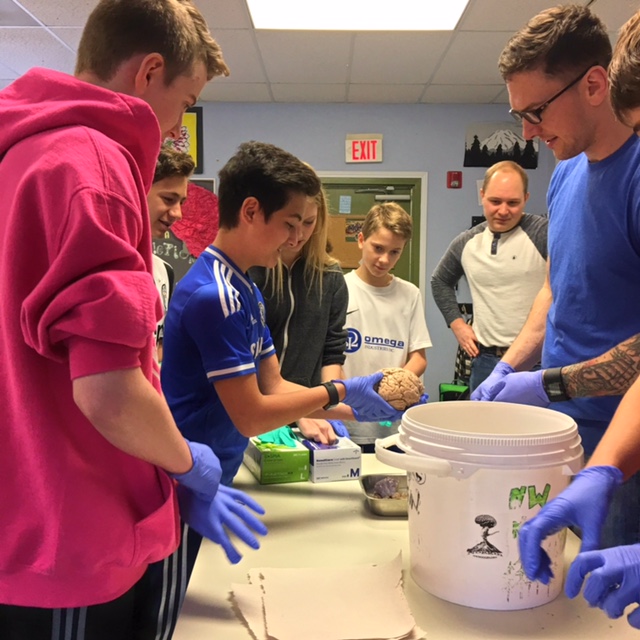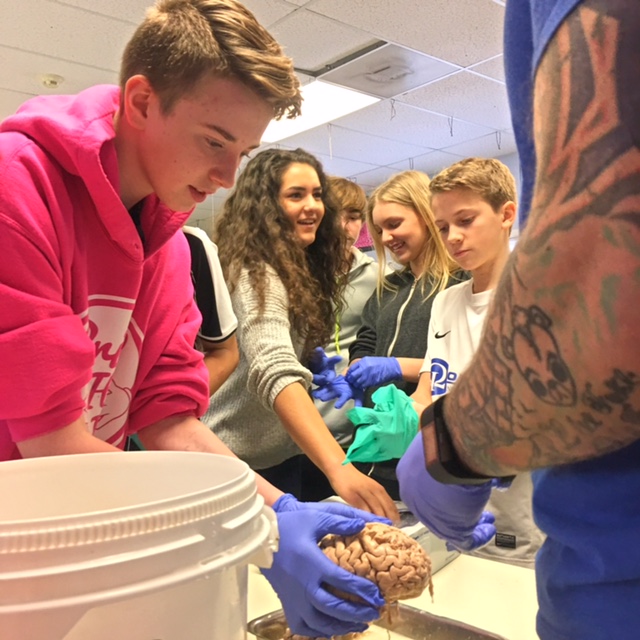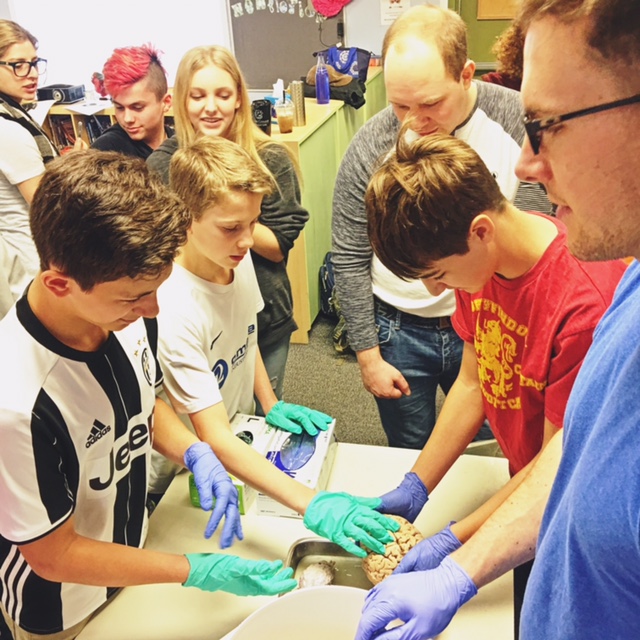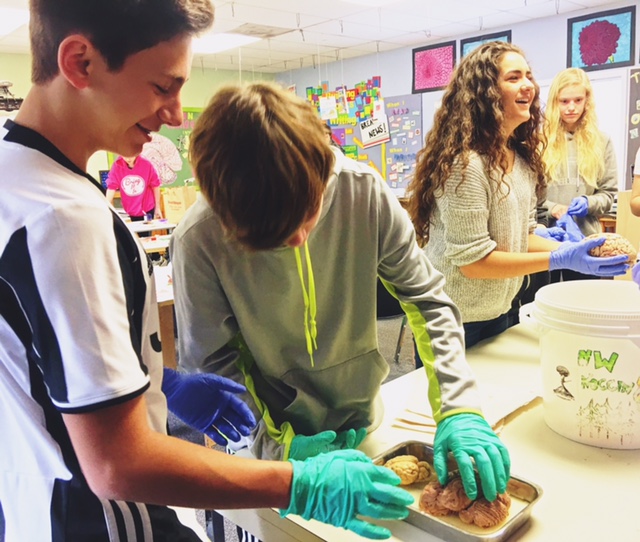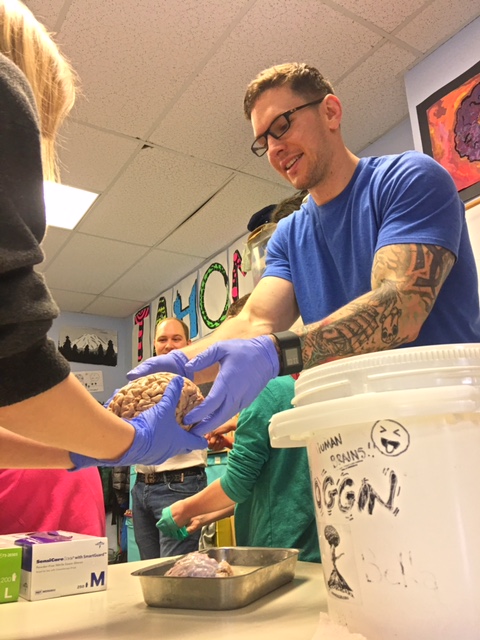 Many thanks to today's Tahoma teacher, Michelle Pillette, and to her curious students at Gardner!