"Electricity is really just organized lightning"  – George Carlin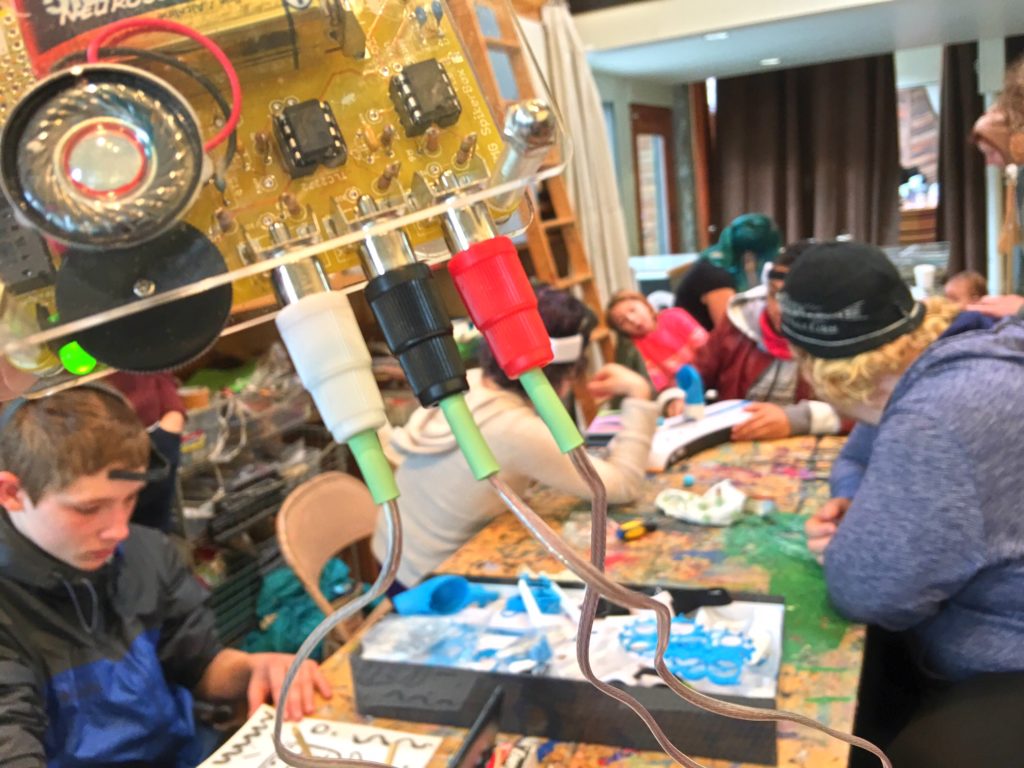 Today at P:ear was all about orderly currents  –  the flow of salty action potentials along biological networks of synaptically linked neurons in the human brain!  Brittany Alperin, a graduate student in Behavioral Neuroscience at OHSU, brought along some educational (and also fashionable!) EEG caps from Dr. Sarah Karalunas' ADHD lab, to demonstrate how aggregate electrical activity in the brain is detected from multiple locations on the scalp…
LEARN MORE:  OHSU ADHD & Attention Research Program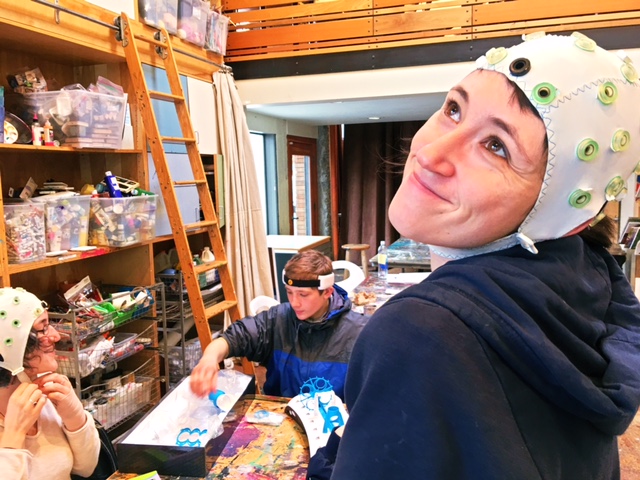 We had plenty of popular Mindflex Duel games to check out as well.   Each player attached a single electrode over their left frontal lobe, with another reference snapped onto an ear.  The ear presumably has no brain activity, so in this way any non-neural "noise" from that electrode could be subtracted out…
This crude EEG information, which could change with changes in overall brain activity, was wirelessly transmitted to the game's base station, which converts the message into movement of a hovering, air driven ball along a blue striped track…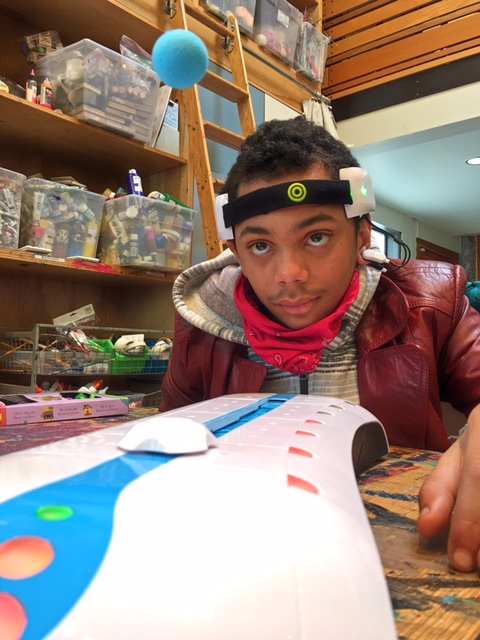 LEARN MORE:  Neuroscientists test an early version of the Mindflex…
According to Brittany, everyone had ideas about the best approach.  "Some kids said they would focus really hard on one thing, some said they would clear their mind. So people were looking for strategy and knew it had something to do with what you were thinking about. Some kids told me they just needed to think about the ball moving. One kid was reciting the lyrics to his favorite song and talked about how that worked because it meant a lot to him. One kid was telling everyone that it was their subconscious and that if they believed they were going to win, they would. That was motivational."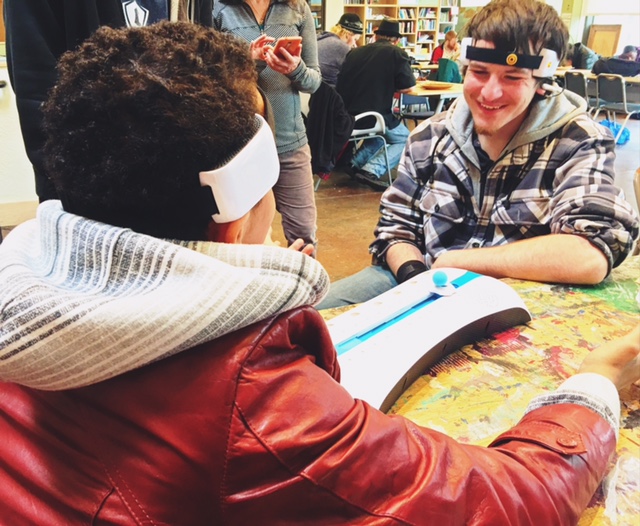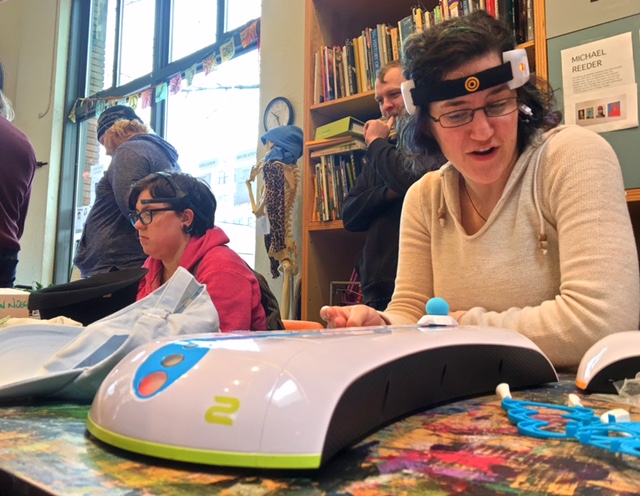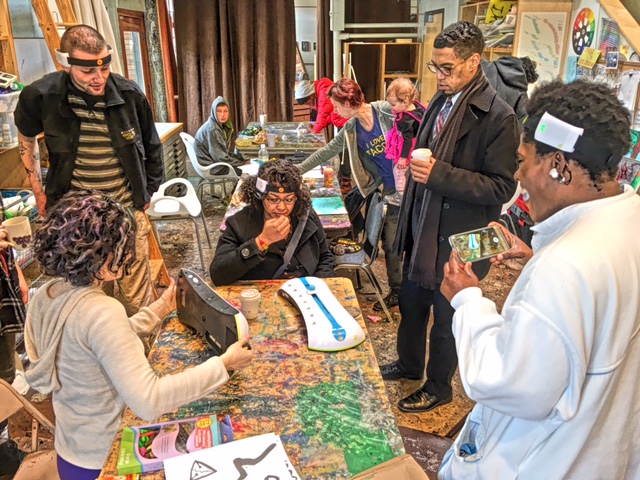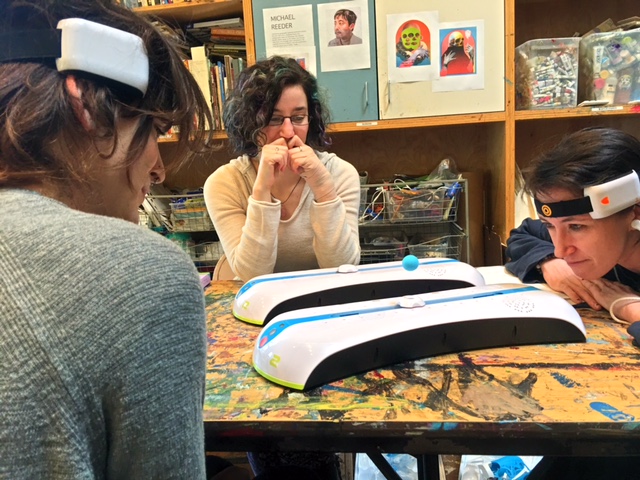 Brittany was joined at P:ear by Scott Jones from OHSU, and Erin McConnell from Psychology at Portland State University, and we enjoyed many interesting conversations with young people curious about the relationship between brain activity and their own thoughts, feelings, perceptions and behavior…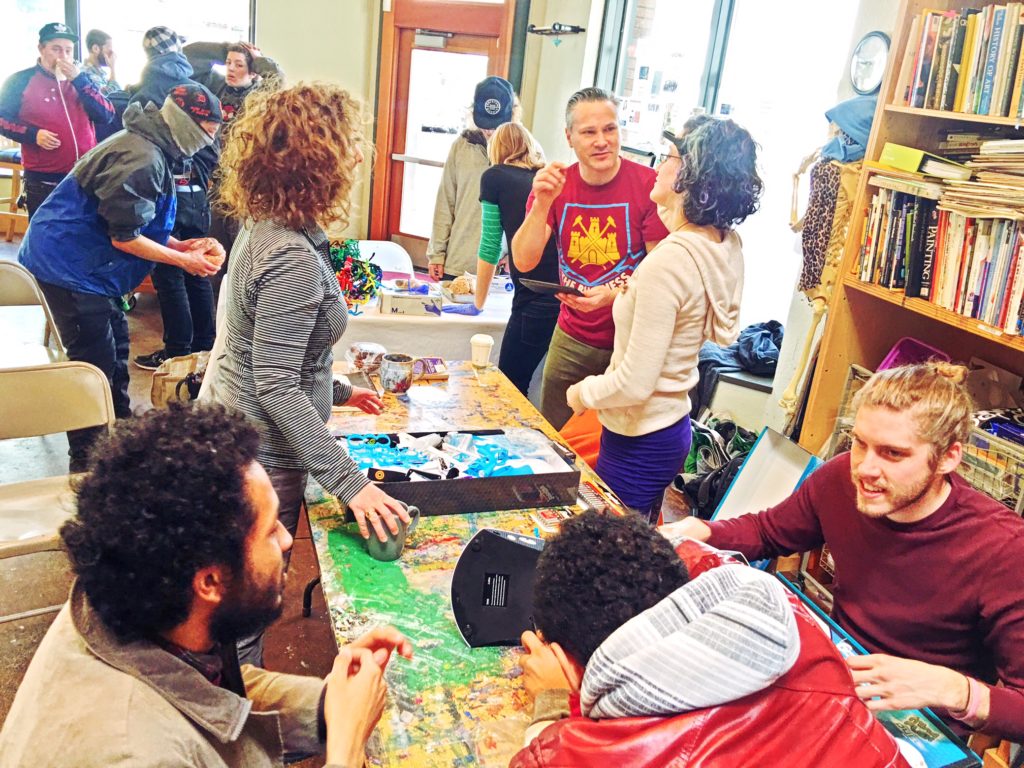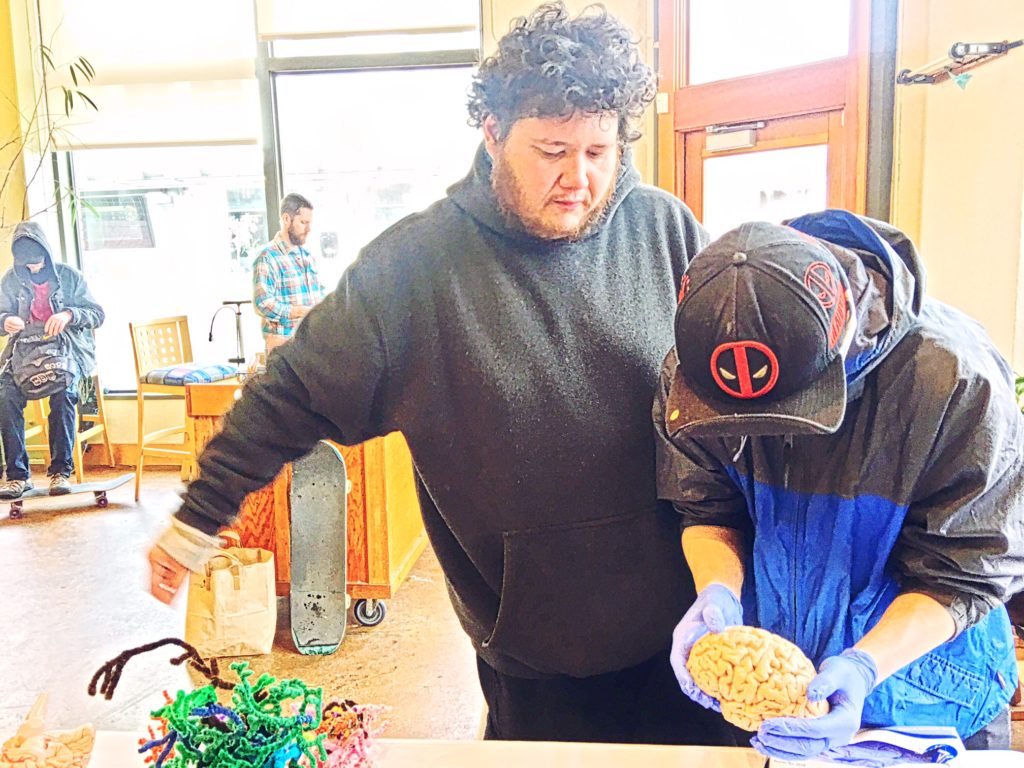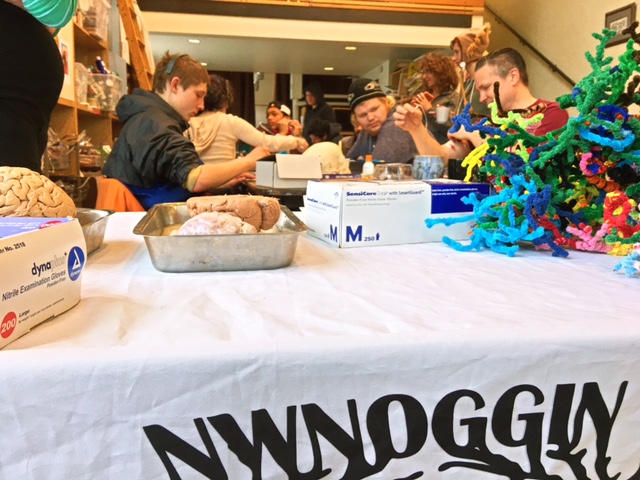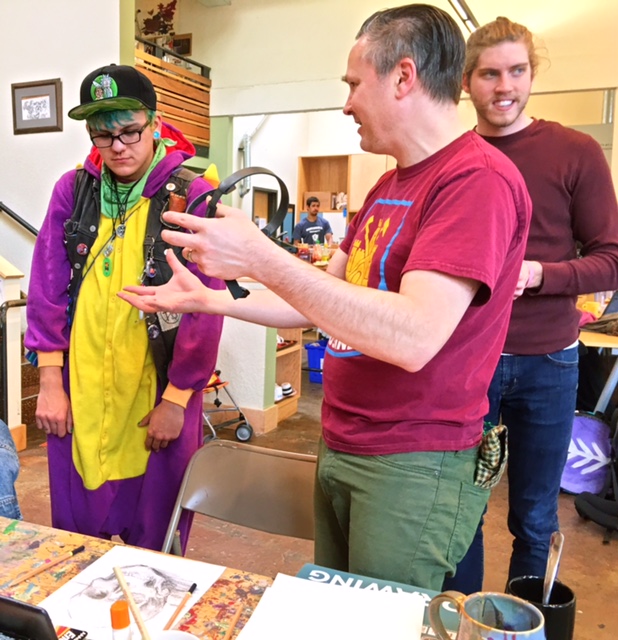 Brain cells transmit electricity  –  moving streams of charged particles, entering and leaving through a variably porous membrane  –  along wire-like projections called axons, some of which extend over great distances.  Large pyramidal neurons in the frontal lobes, for example, send their axons all the way into the brainstem and spinal cord, to synapse with motor neurons sometimes a meter or more away!  These motor neurons then send their own axons into your body's periphery to contract muscles and make you move…
Image above by Noggin Resource Council Member Brianna Jacobs from Portland State University
A particularly dramatic example of neurons with extensive axonal projections are those found in a deep brain structure known as the claustrum, a region potentially involved in organizing the activity of multiple brain networks involved in perception, cognition, and consciousness…
LEARN MORE:  What is the function of the claustrum?
LEARN MORE:  What the Heck Is a Claustrum?
This week the Allen Institute for Brain Science in Seattle published startling images of just three brain cells from the claustrum of a mouse, which each extend across both hemispheres  –  and one (in blue) around the entire brain from front to back!
LEARN MORE:  A giant neuron found wrapped around entire mouse brain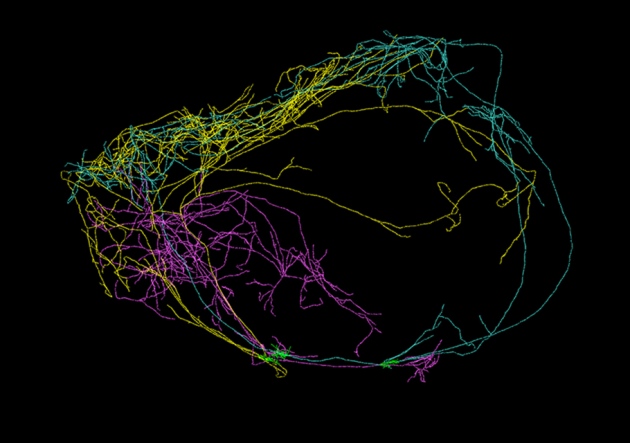 A few people at P:ear were astonished by this stunning new research image of brain wiring, and intensely curious about what it might mean.  Some attached an additional frontal electrode to examine their own neural activity under various conditions, including the creation of various works of art..!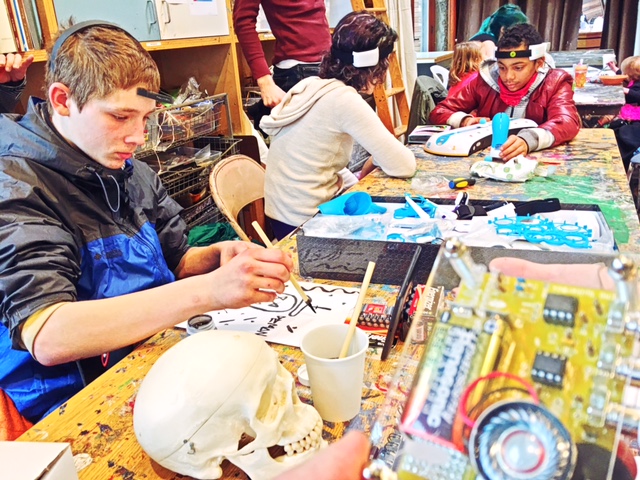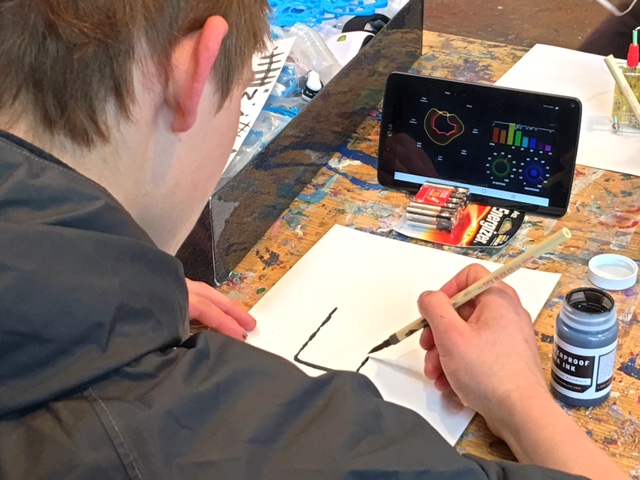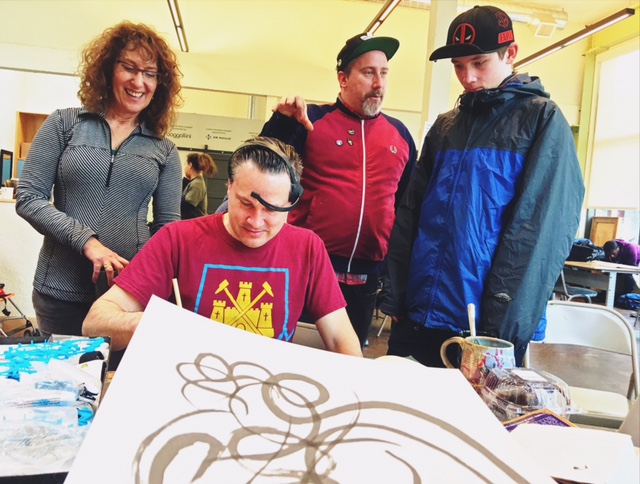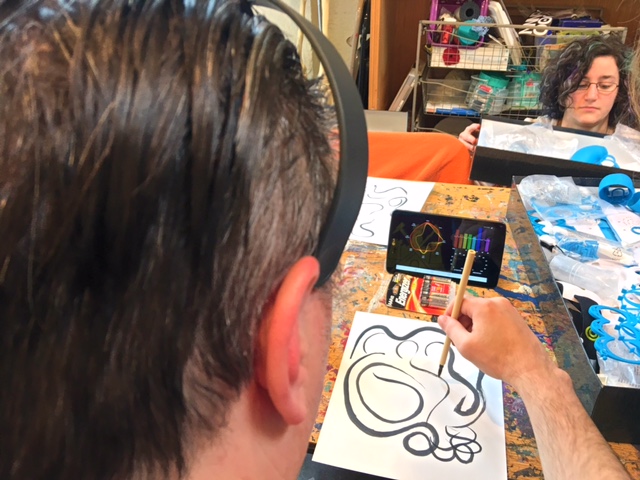 "Research is formalized curiosity. It is poking and prying with a purpose." -Zora Neale Hurston
Curiosity is extraordinary.  And it is inspiring to see young people motivated by learning and experiment!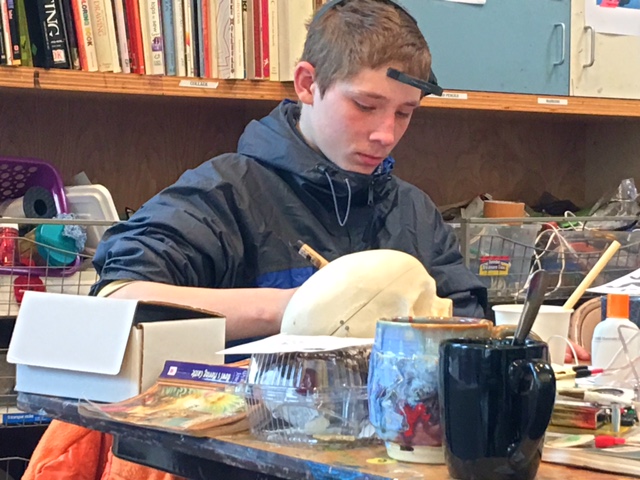 One young P:ear scientist loved books, and wanted to explore his brain's electrical response to reading…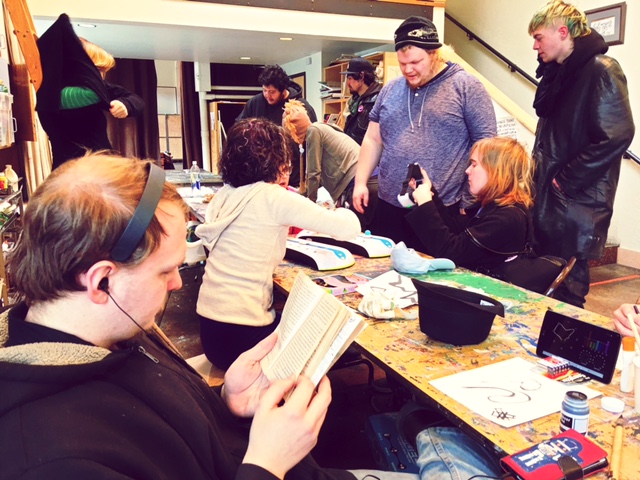 Another was determined to achieve a "maximal meditative" state…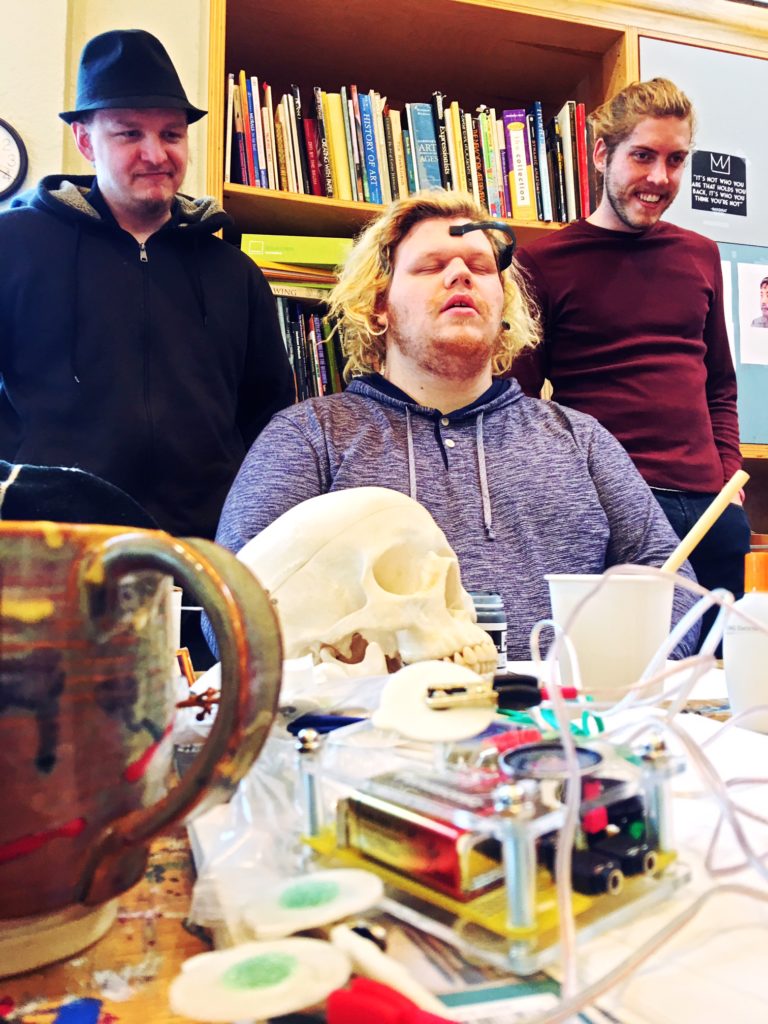 Some P:ear participants shared their own strategies for reducing stress.  One closed his eyes and focused on his breathing, trying to tune out distraction.  Research has found a correlation between our ability to sense our own heartbeat, activation of our body mapping insular cortex, and measures of anxiety…
LEARM MORE:  Heartbeat detection and the experience of emotions
LEARN MORE:  Keeping the body in mind: insula functional organization and functional connectivity integrate interoceptive, exteroceptive, and emotional awareness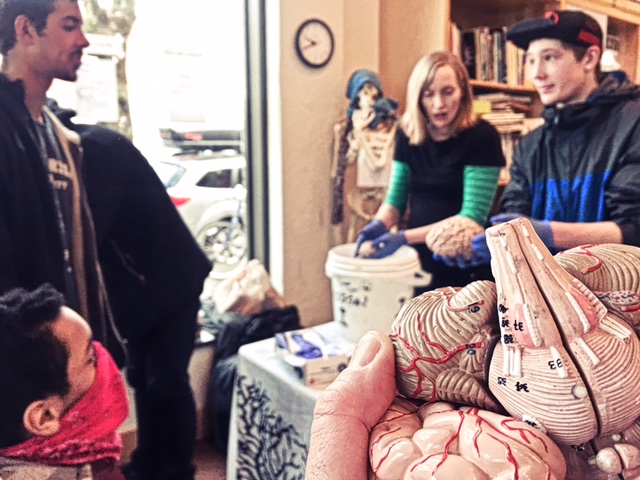 We even got a few curious, fascinated folks checking us out through the windows this morning… 🙂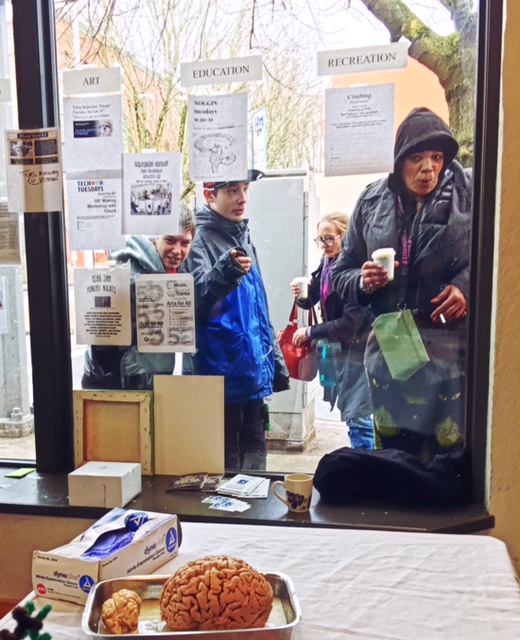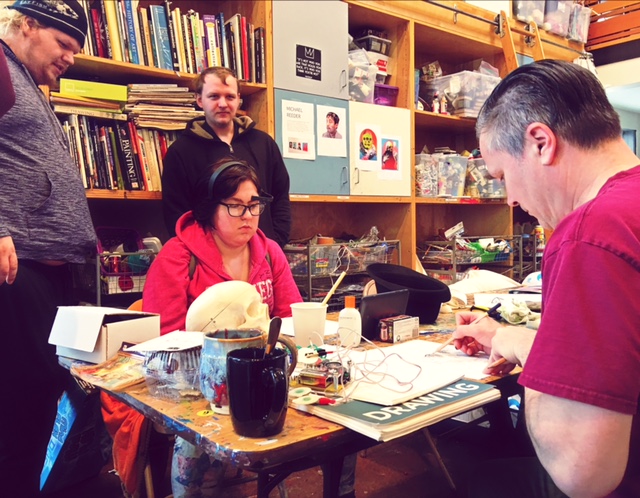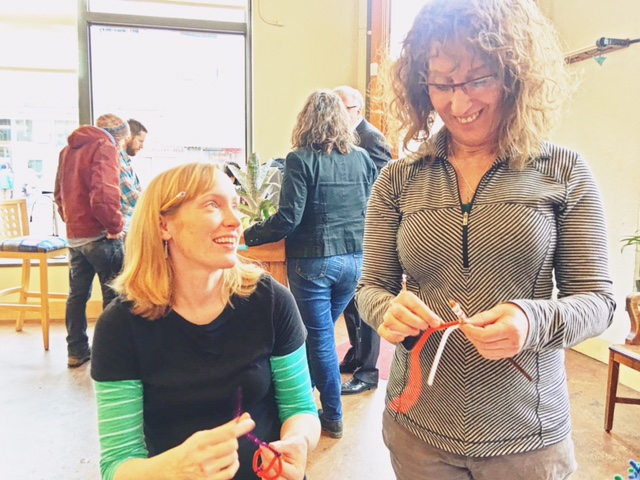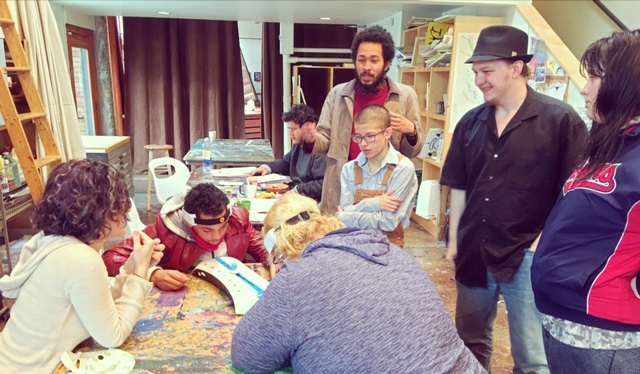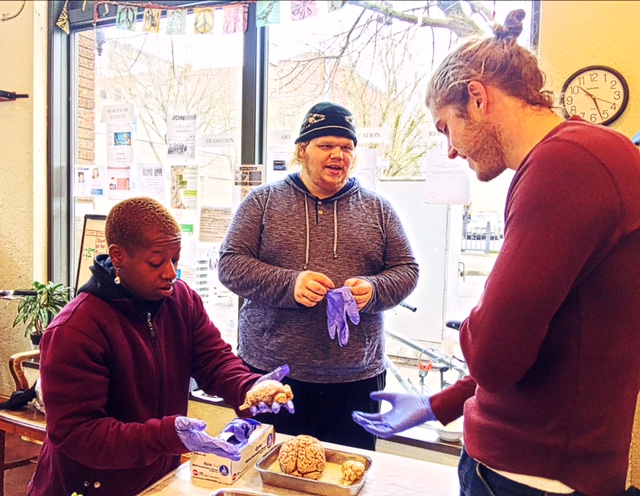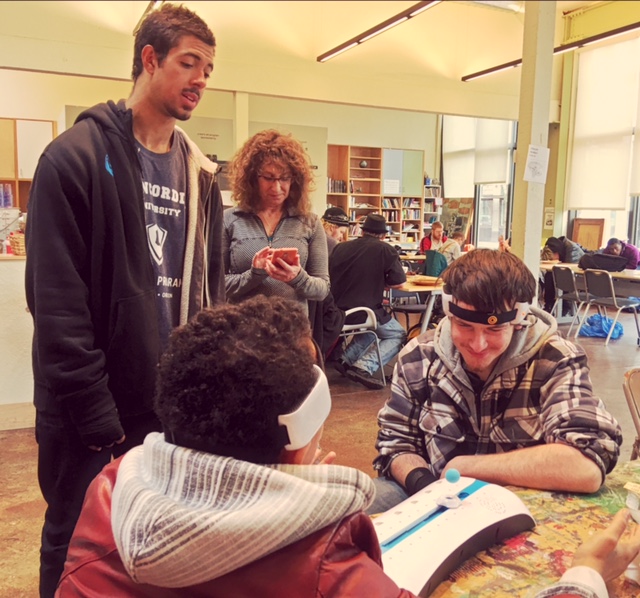 From Brittany:  "My favorite moment today was when that little girl looked at the brains and asked me 'Are you making a human?'"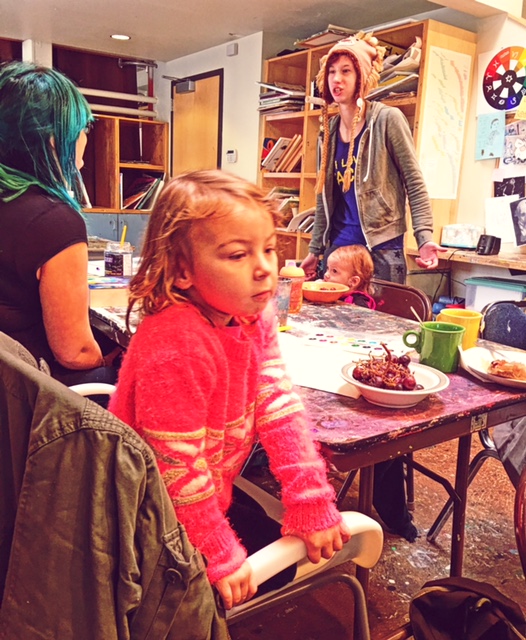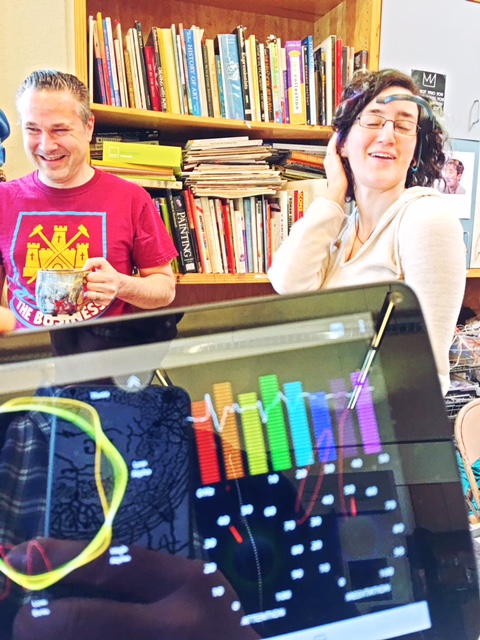 Many thanks to Sarah Louise Allen, Will Kendall, and all the welcoming, curious folks @ P:ear…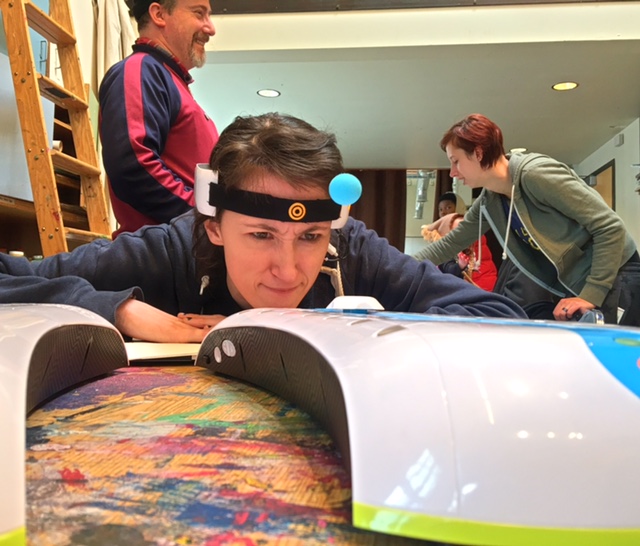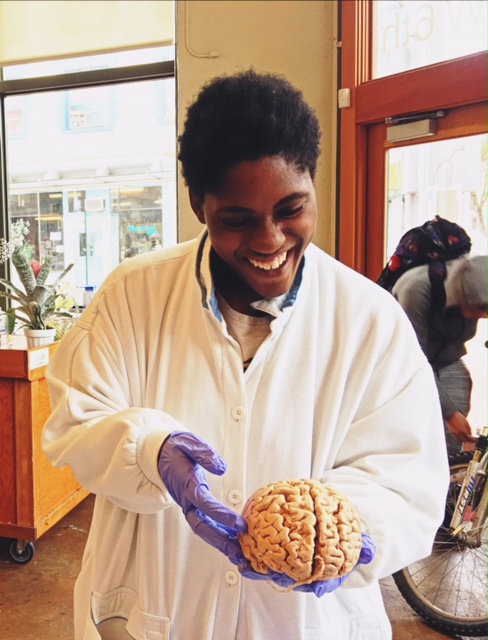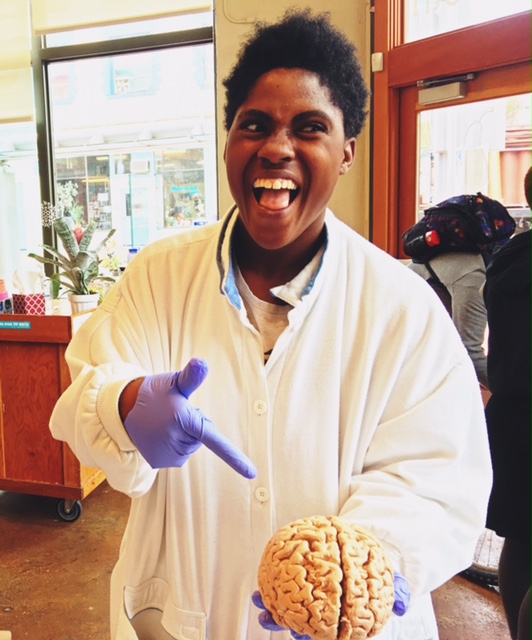 See what else has been happening with noggin's & p:ear's lately…