We spent an occasionally stormy Saturday on the green, hilly campus of Washington State University in Salmon Creek, north of downtown Vancouver…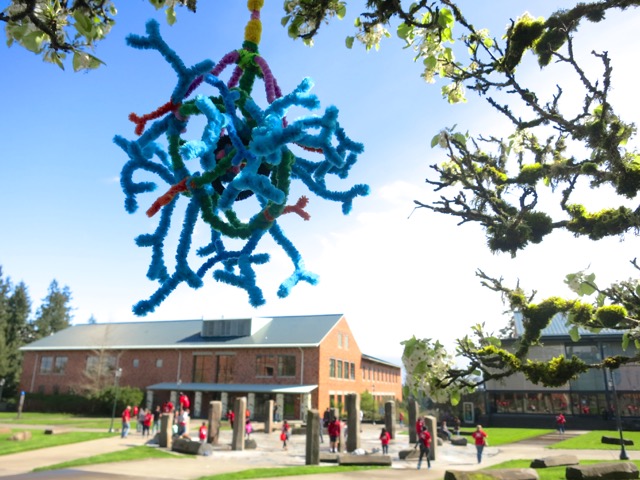 WSU was hosting southwest Washington's 2015 MESA Day, and students from area public schools were there to learn about academic and career opportunities in STEM fields, including neuroscience.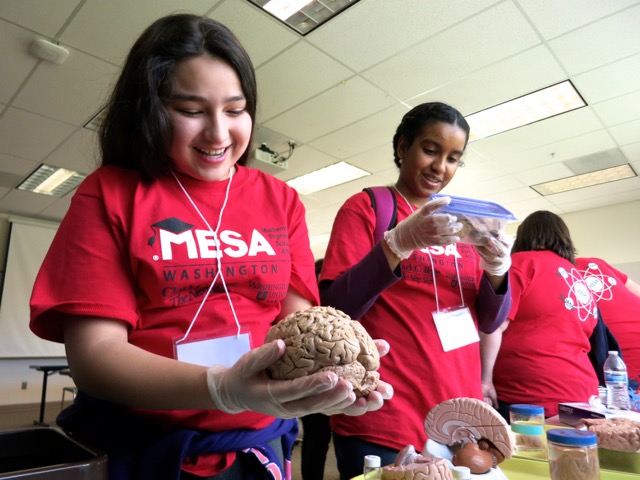 MESA (Mathematics, Engineering, Science Achievement) works to provide a pathway to STEM for traditionally underrepresented students, including African Americans, Native Americans, Hispanics/Latinos, Pacific Islanders and women…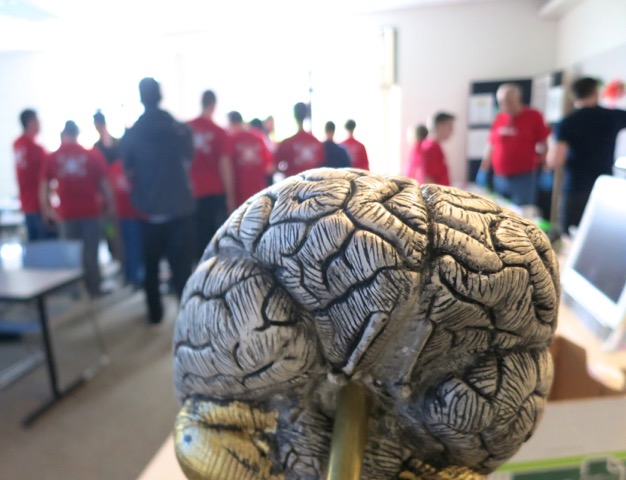 Our enthusiastic volunteers included Megan Slaker, a graduate student in neuroscience from WSU-V, who recently published exciting work on the role of perineuronal nets in drug-related memories, along with her mentor, Barb Sorg.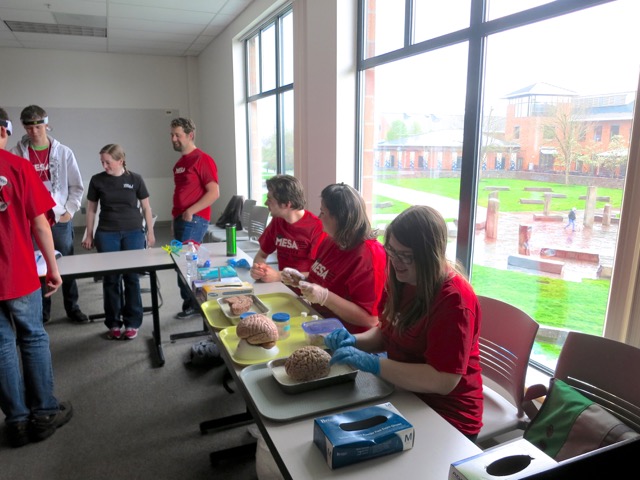 Their research was also featured this month in Time magazine…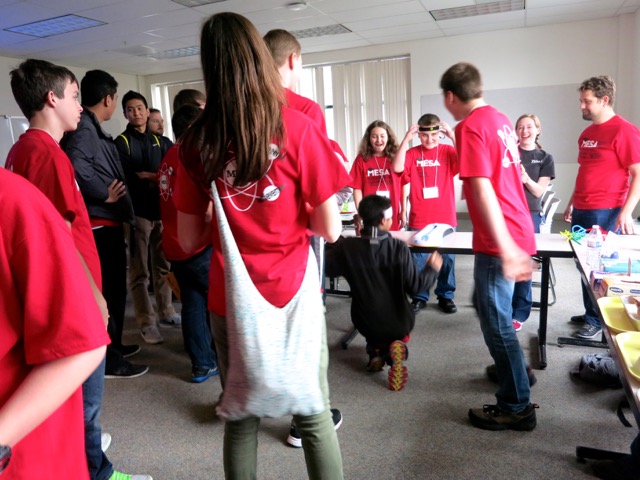 Megan and volunteer Michael Bennett introduced MESA students to the electrical nature of brain activity using the compelling Mindflex Duel game, which wirelessly transmits EEG signals to move a game piece along a track…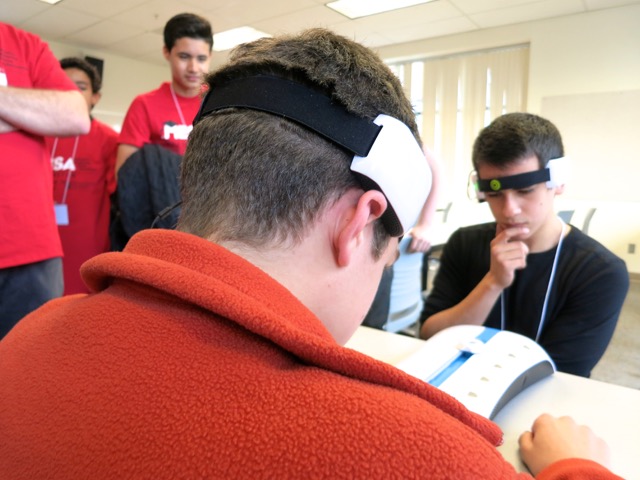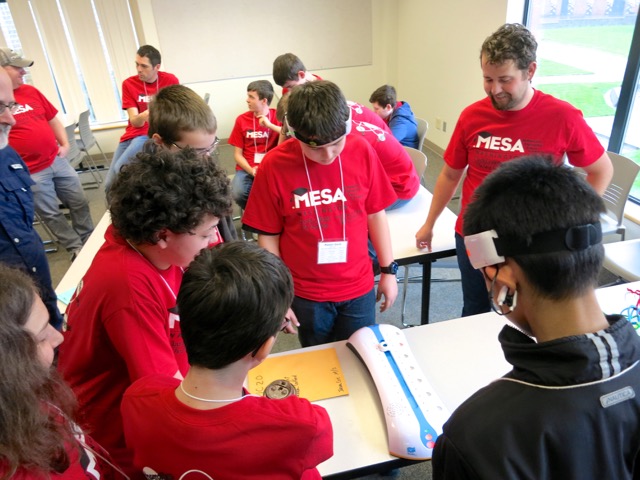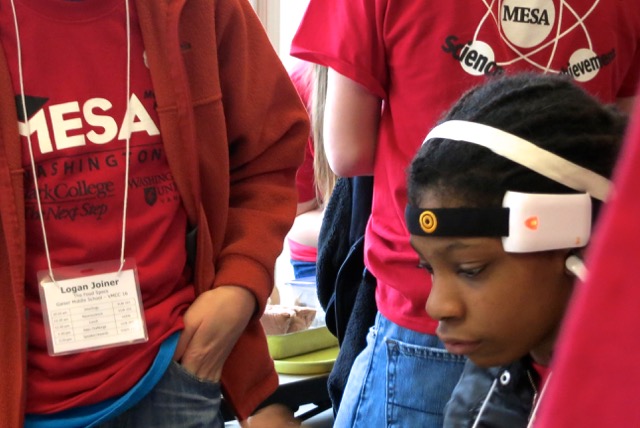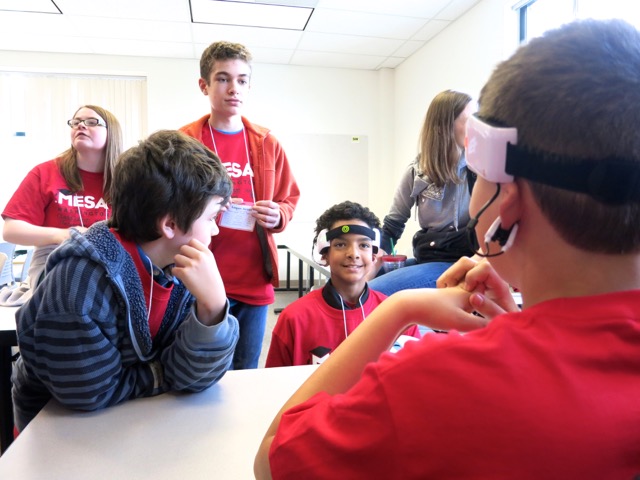 WSU Vancouver student Brittany Wouden brought along her new and improved computer brain app (the "Noggin Finder?" :), which features better head and face tracking, and the ability to flip open the hemispheres to reveal medial structures, including thalamus, basal ganglia, hippocampus, and optic nerves…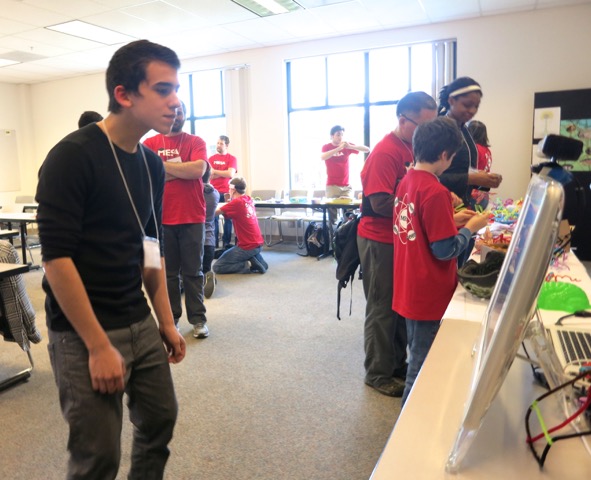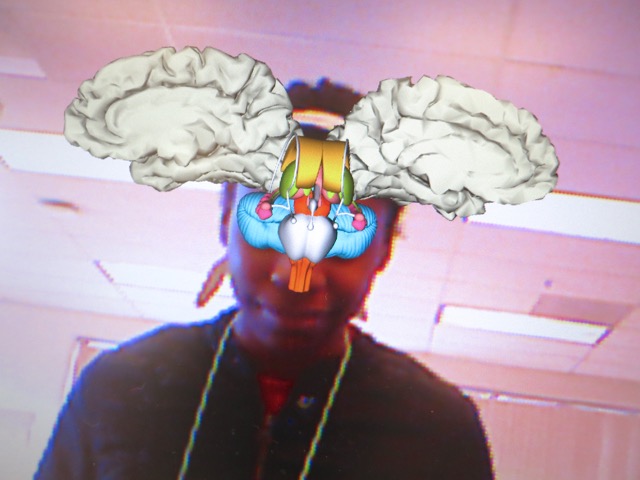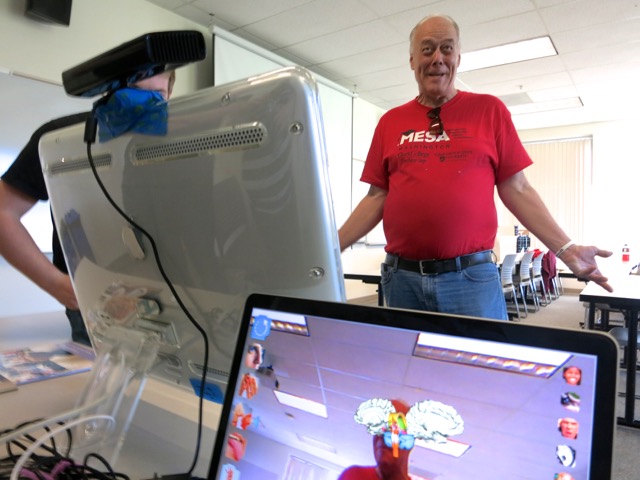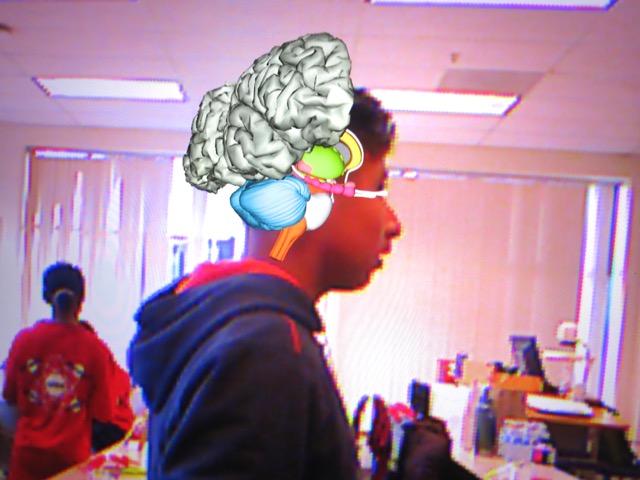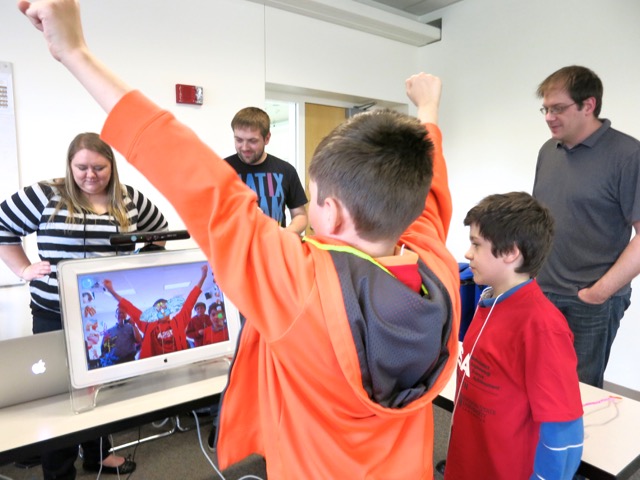 This definitely attracts student attention!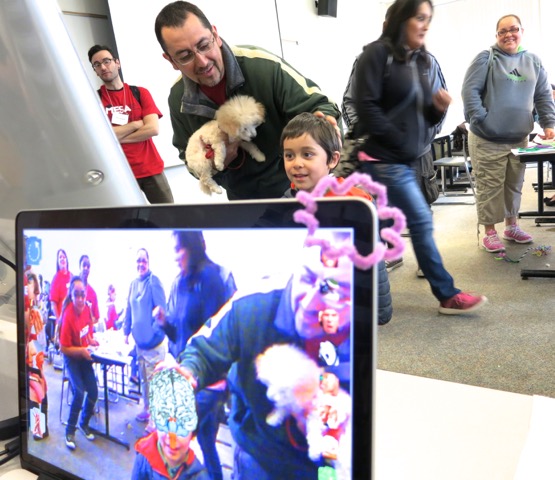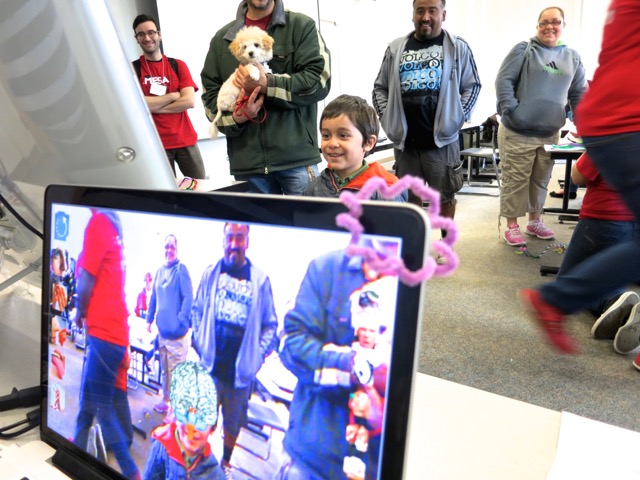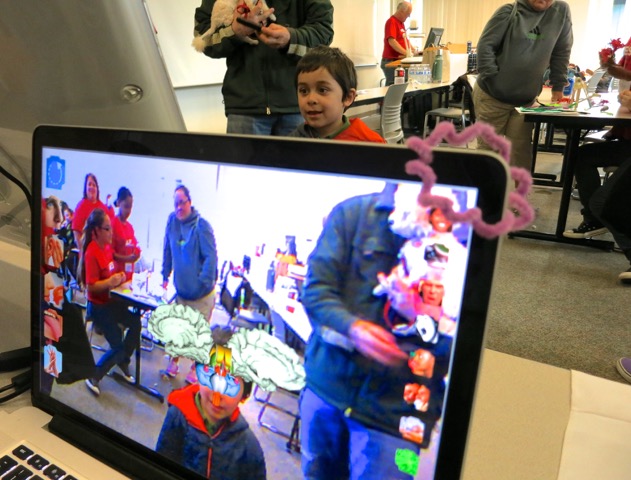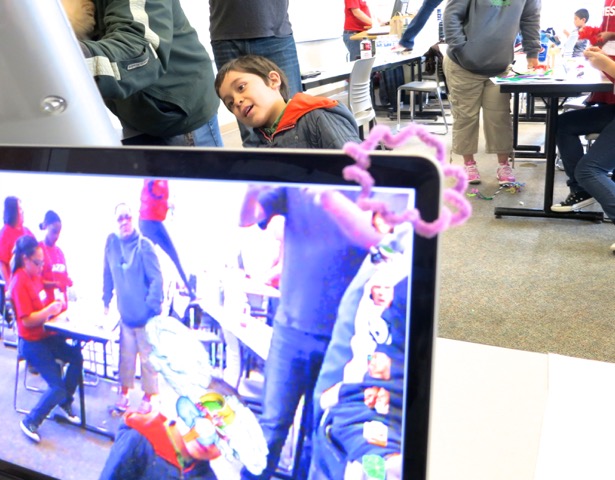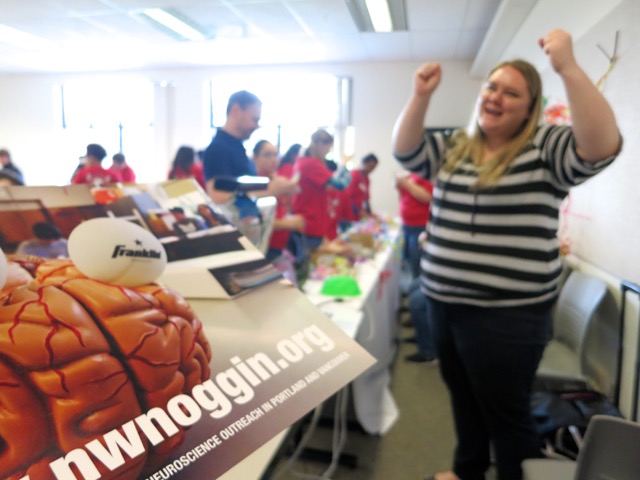 Noggin volunteers from Portland State University, including Raeann Barnes and Austin Howard from the Department of Psychology, introduced MESA visitors to the compelling structures visible on our formalin-fixed human brains…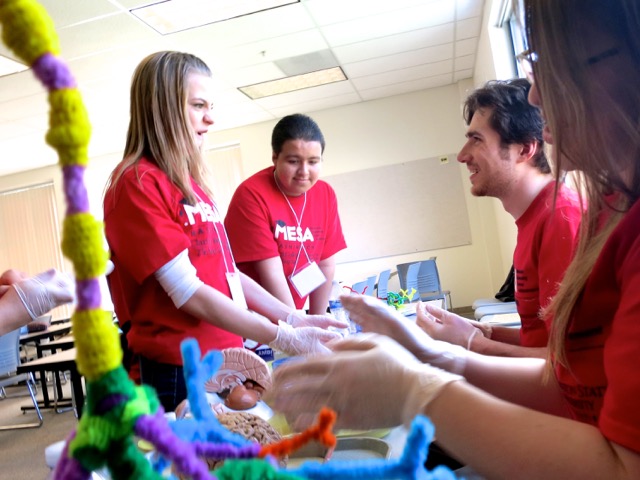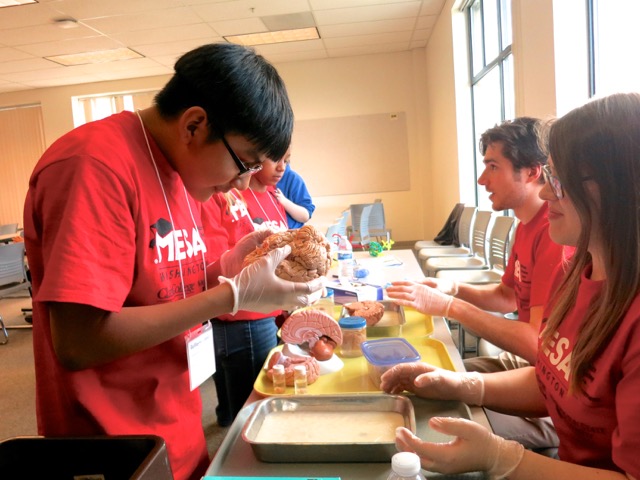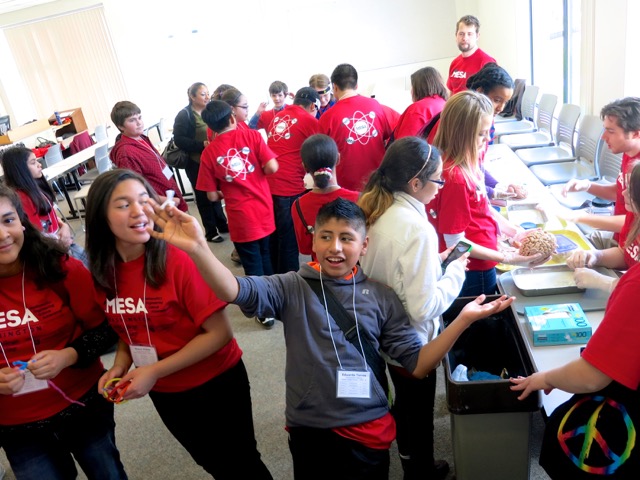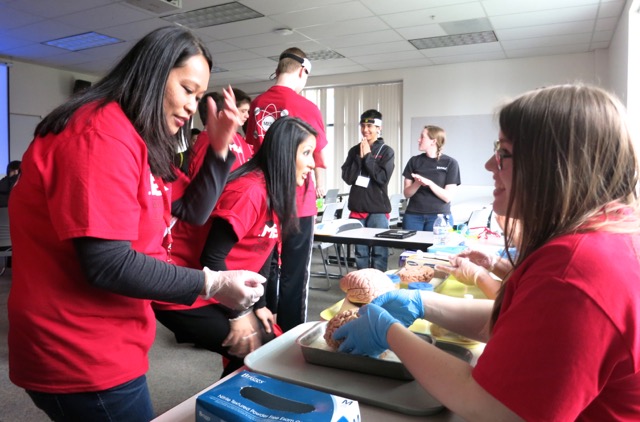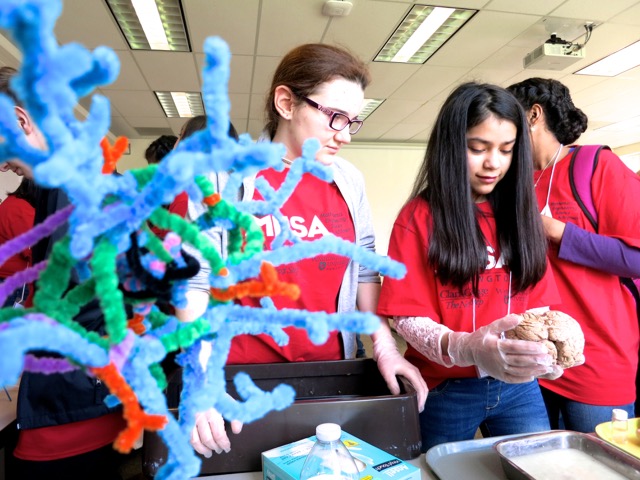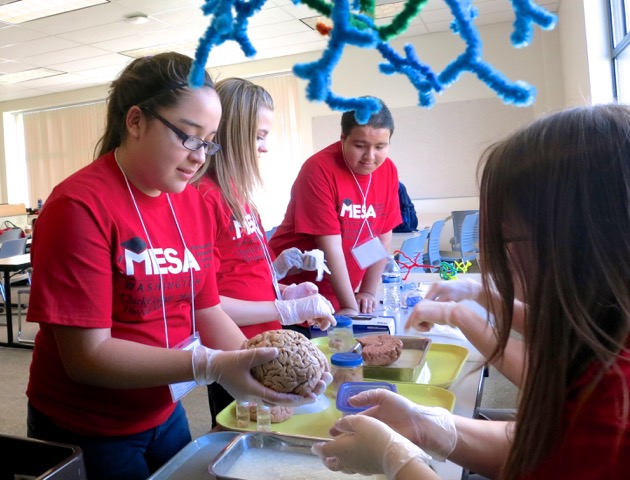 Noggin coordinator Jeff Leake, along with PSU volunteer Sarah Loftus and WSU volunteer Michael White, artfully encouraged MESA students to explore their creative side, and build colorful pipe cleaner neurons, complete with cell nuclei, cell bodies, dendrites and axons…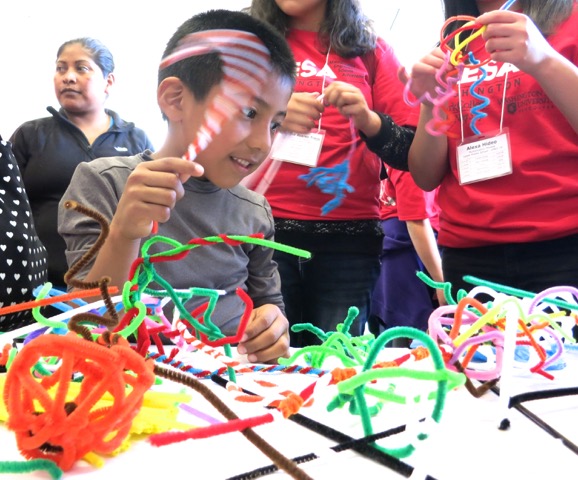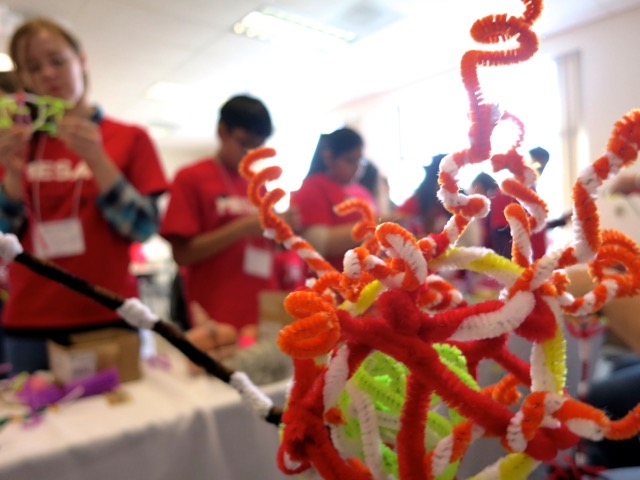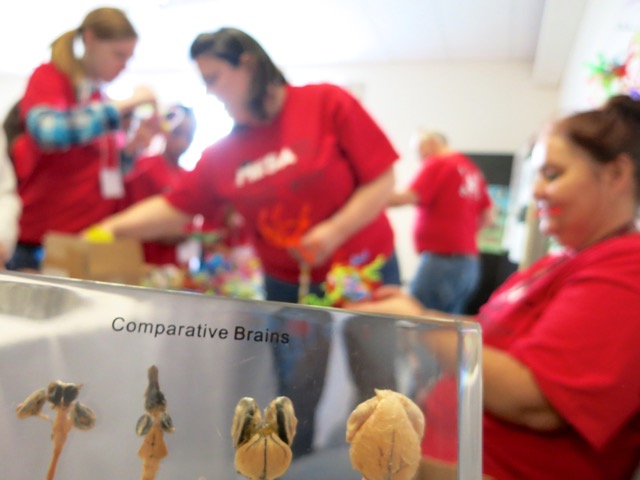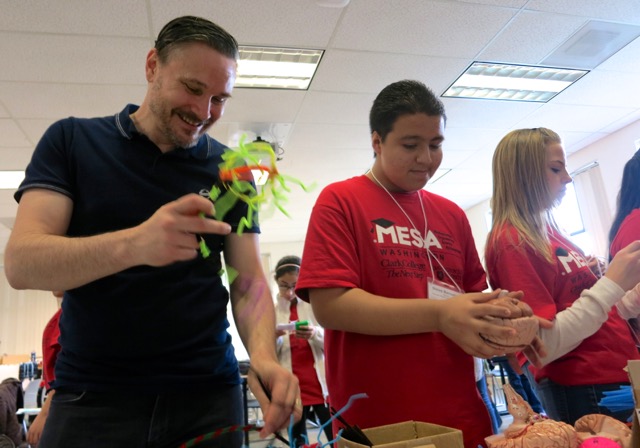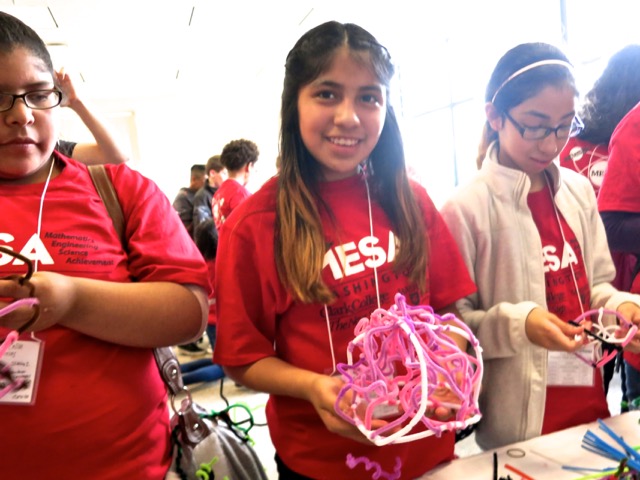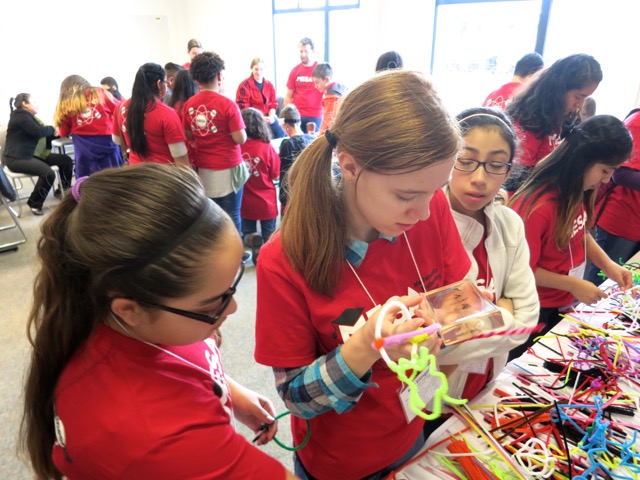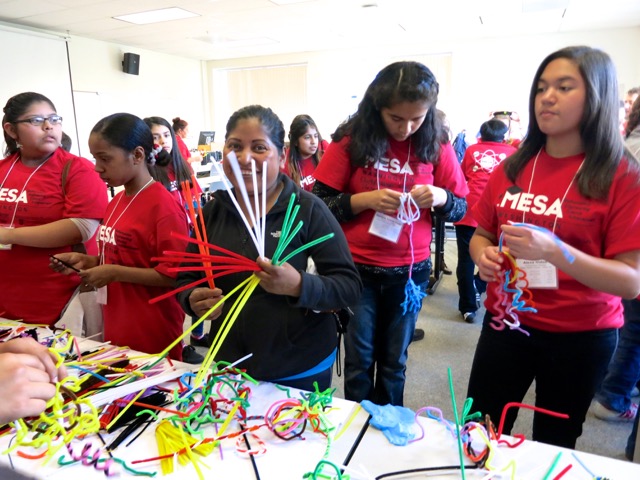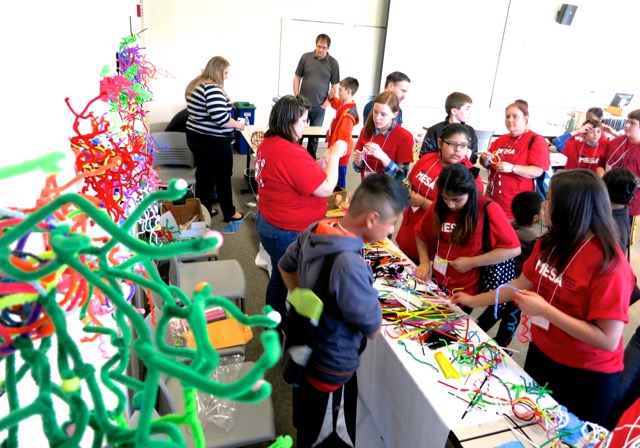 Having such inventive and imaginative models, created by the MESA students themselves, made it easy to explain the various parts of a neuron, and their functional roles.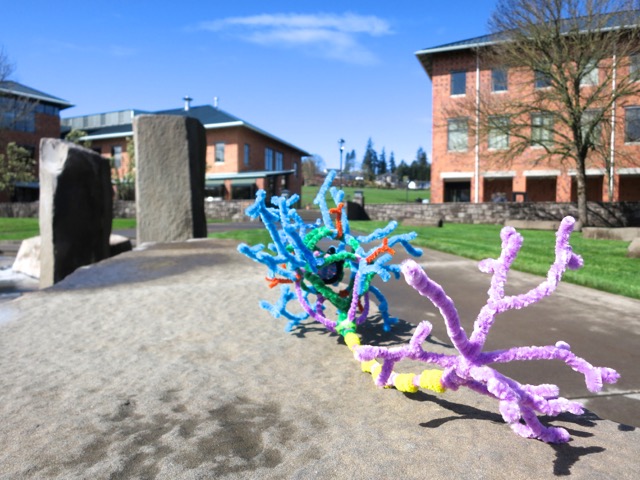 It also made it simple to illustrate the concept of a synapse, where neurons connect across gaps.  Some MESA students, inspired by descriptions of Megan's work, added their own perineuronal nets!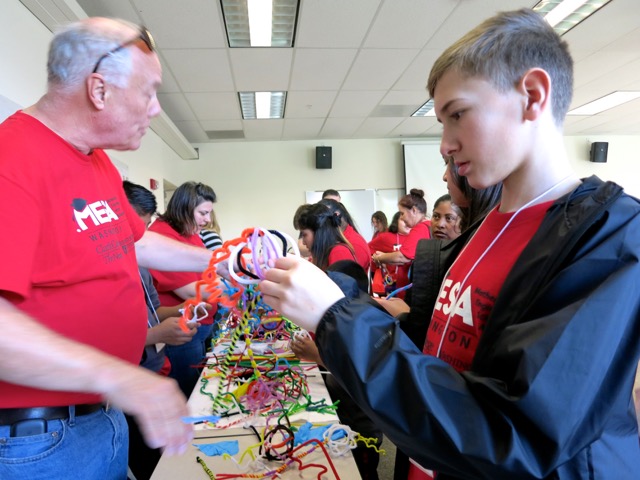 These neurons were gradually incorporated into larger and more distributed neural networks, just like those in developing adolescent brains…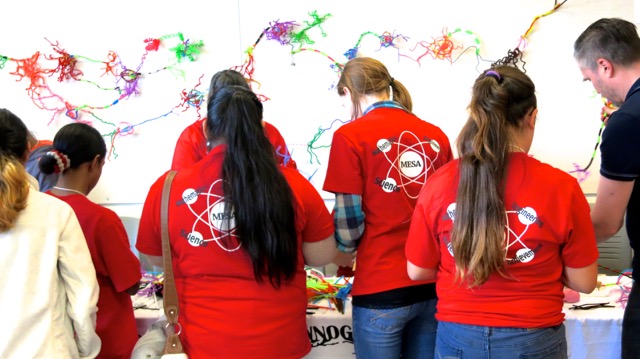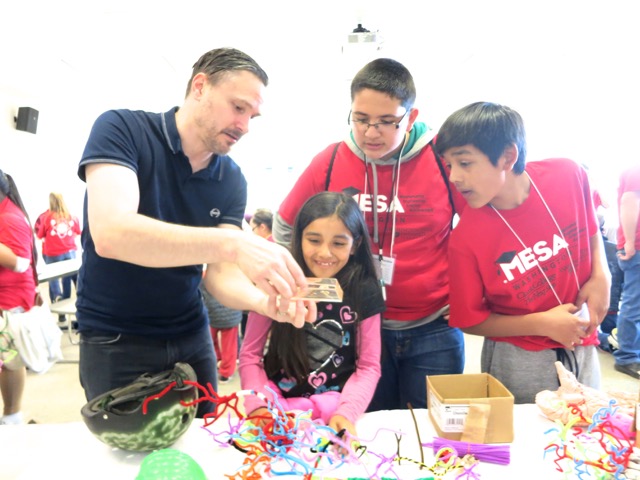 Many thanks to our volunteers, to Debbie Blas, Meredith Bartos and Tiffany Brandreth Murray of MESA  –  and to WSU Vancouver for their support of neuroscience and art outreach in our community.
A great day of learning, and a memorable introduction to STEM and STEAM…