Our last spring Noggin Wednesday at P:ear was bittersweet  –  but mostly sweet!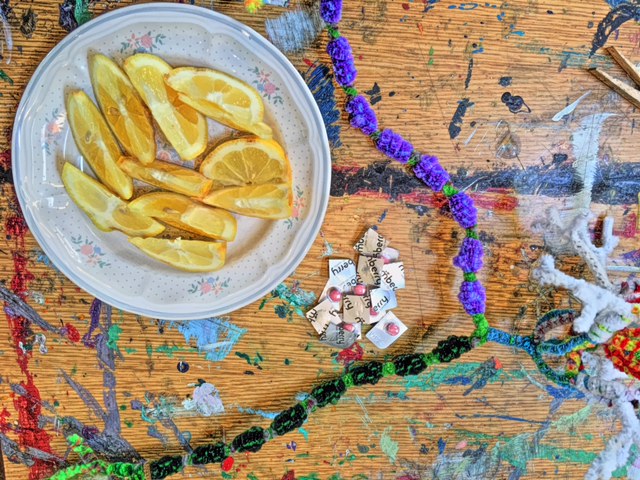 We enjoyed demonstrating an unusually tasty link between neuron structure and function  –  the role of taste receptor cells, which detect chemicals in food, on our perceptual experience of flavor…
Taste receptor cells are found in taste buds, which host several of these cells each, arranged like sections of an orange, and all accessible through a little gap (called a taste pore).  Taste buds are located on papillae (Latin for "nipple"), bumps of tongue tissue with deep surrounding moats, where chemicals from food called tastants descend to reach receptors as we chew our meals…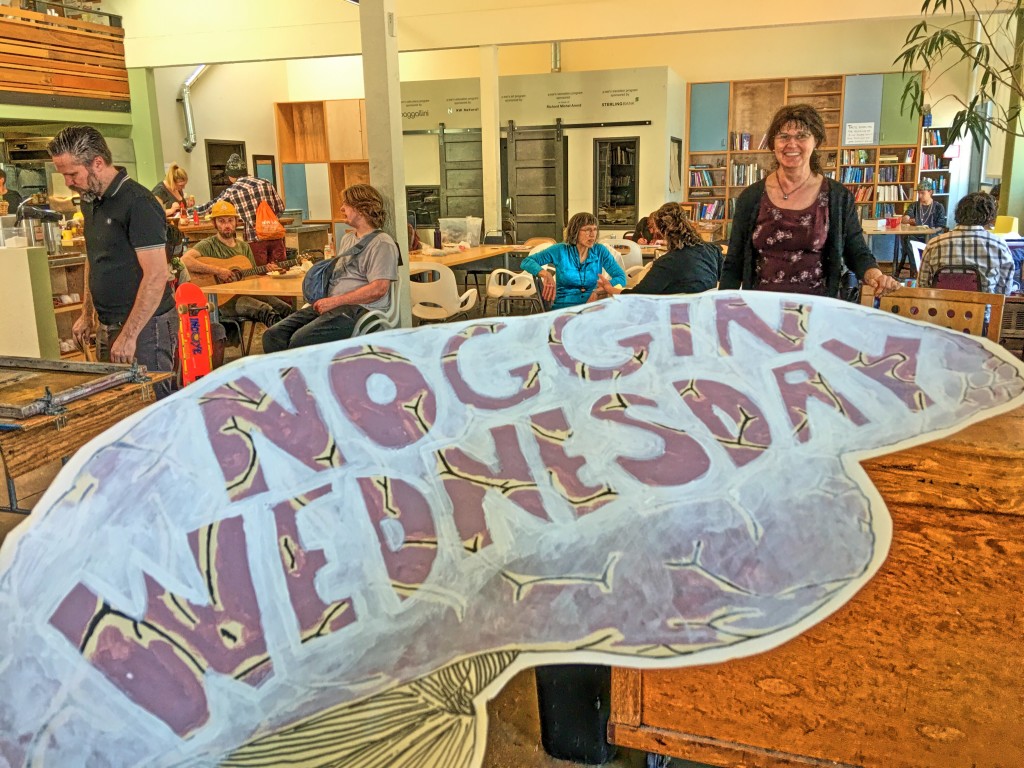 Your tongue, we noted, has nipples!  And your tongue is not the only place to find taste receptors.  These regenerating cells, which are selectively responsive to tastants signaling sweet, salty, sour, bitter, umami (savoriness) and potentially fat, are also, we explained, found on the roof of your mouth.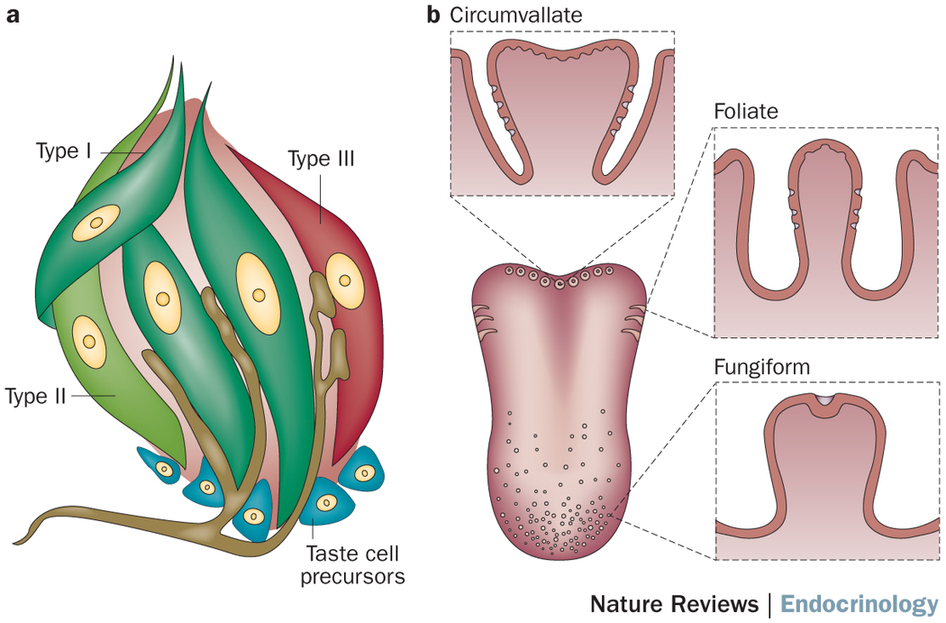 Image source: Localization and structure of taste buds in the human tongue
Taste receptors for both bitter and sweet are even found in your nose!  These cells detect chemicals (including glucose) from pathogens like bacteria, that might cause infection, and respond by secreting their own anti-microbial agents into your nasal mucus (or snot).  So by "tasting" unfriendly bacteria, these nasal taste cells help protect you from stuffed sinuses..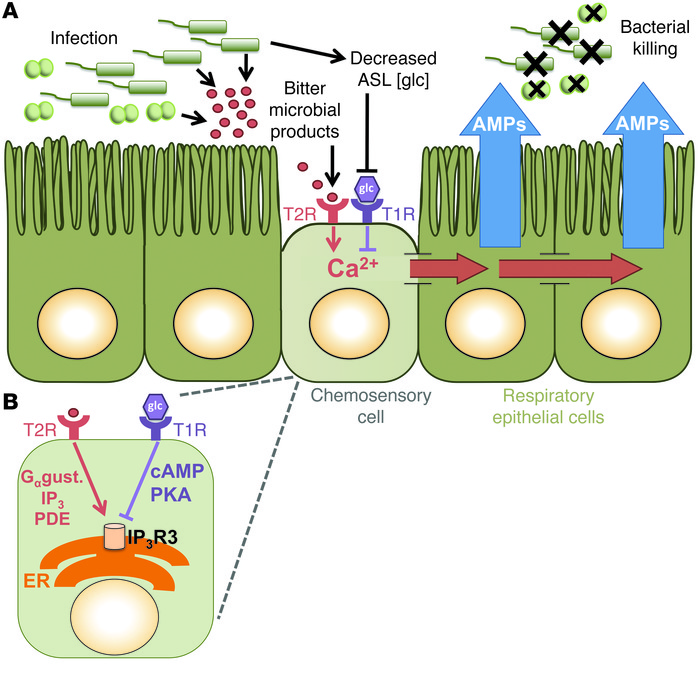 LEARN MORE:  Bitter and sweet taste receptors regulate human upper respiratory innate immunity
Again, each squat little taste receptor cell is specialized for only one class of tastants;  either sweet, salty, sour, bitter, umami and perhaps fat.  They are specialized because each type of taste receptor expresses different genes that code for particular proteins:  receptor proteins, that get embedded in taste cell membranes and can bind with specific tastant chemicals in food…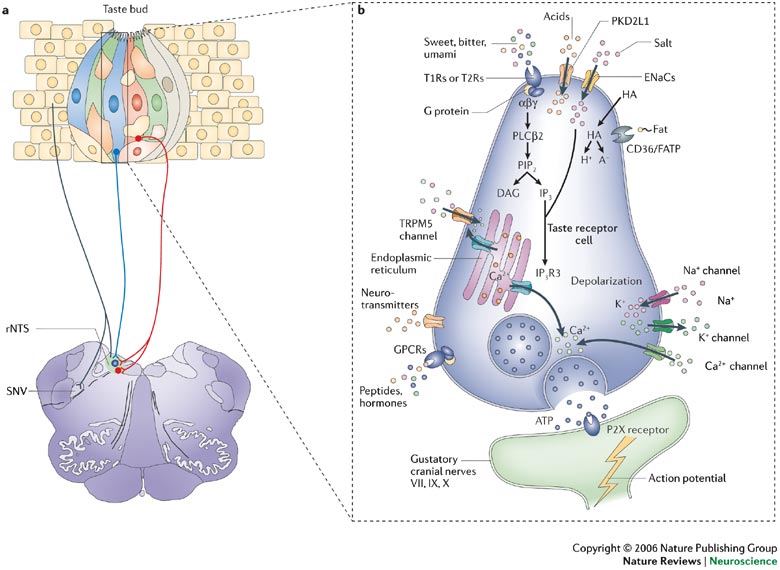 LEARN MORE:  The neural mechanisms of gustation: a distributed processing code
Sweet taste receptor cells express sweet taste receptor proteins, that bind glucose, sucrose, and fructose, and respond with action potentials  –  electric currents that rush back along cranial nerves to our central nervous systems.  At P:ear, we decided to mess with these sweet protein receptors, by offering a pill containing miraculin  –  a remarkable chemical from a berry native to West Africa…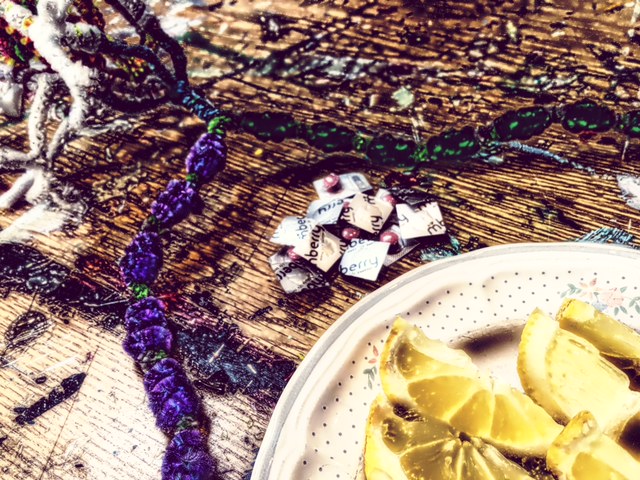 When your mouth has a neutral pH, miraculin binds to these sweet protein receptors and prevents them from responding to sugar.  However, if the pH drops, as it does when you introduce something sour, like a lemon, all of those miraculin-bound sweet taste receptors activate at once, generating massive current coursing back to your brain with the unexpected message of "SWEET!"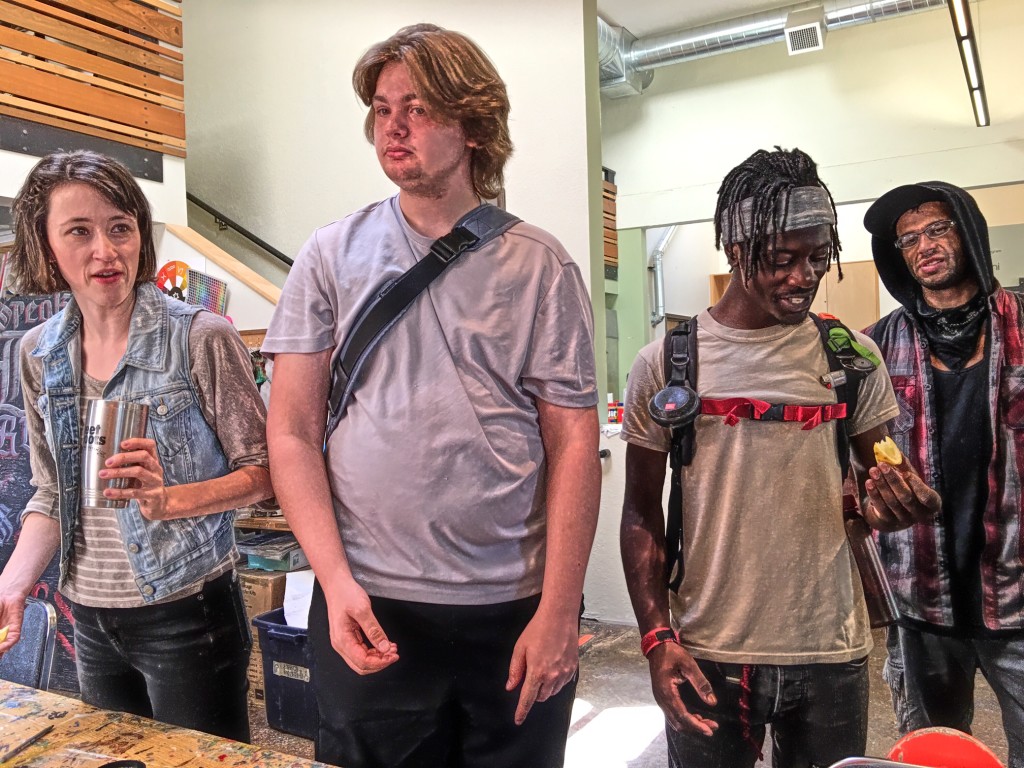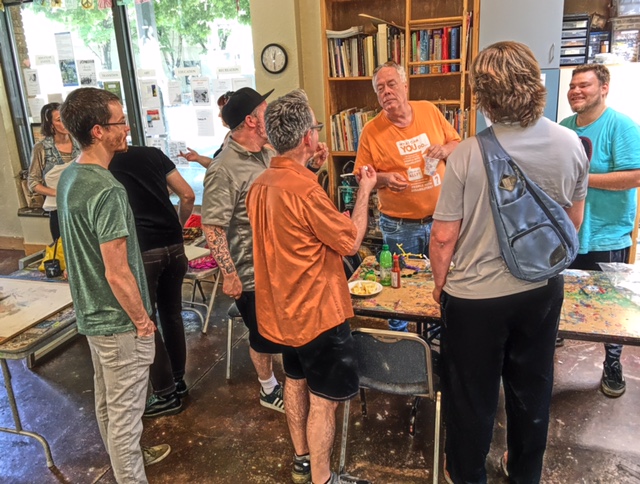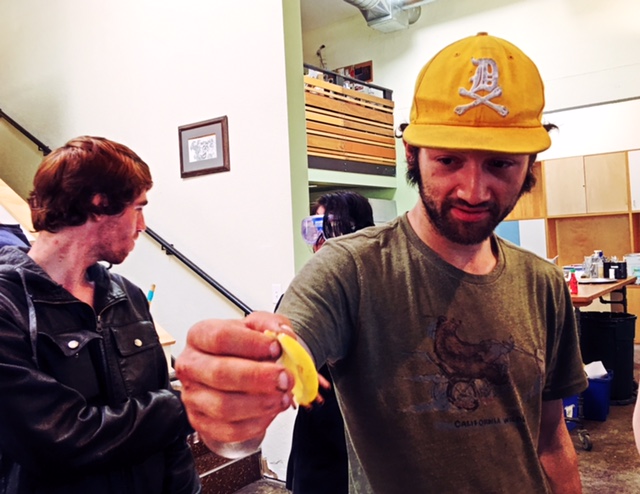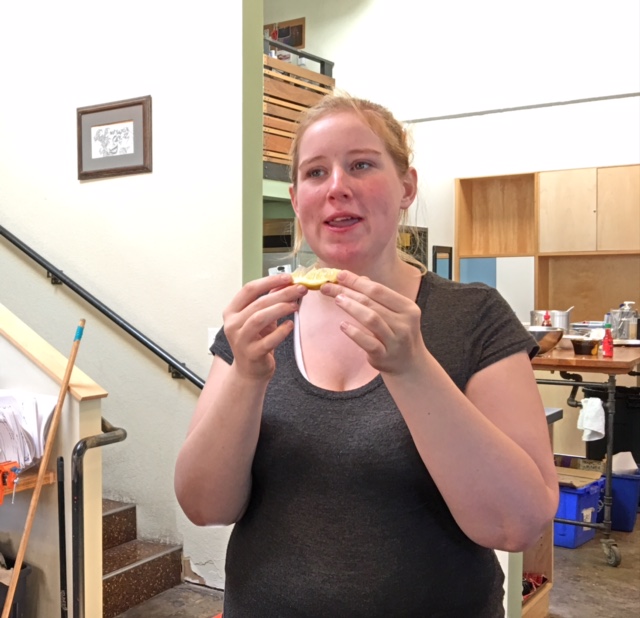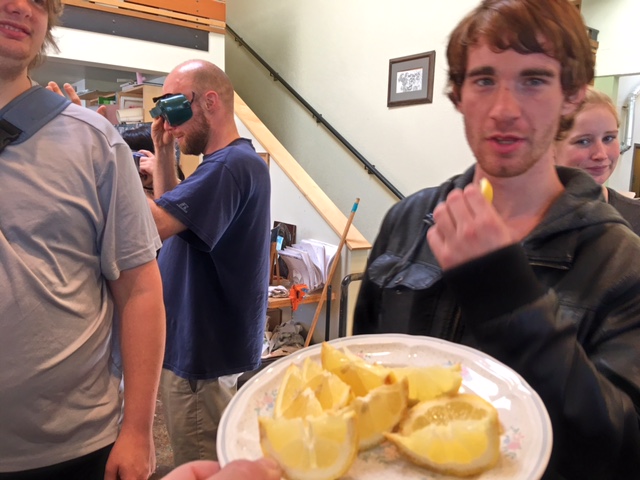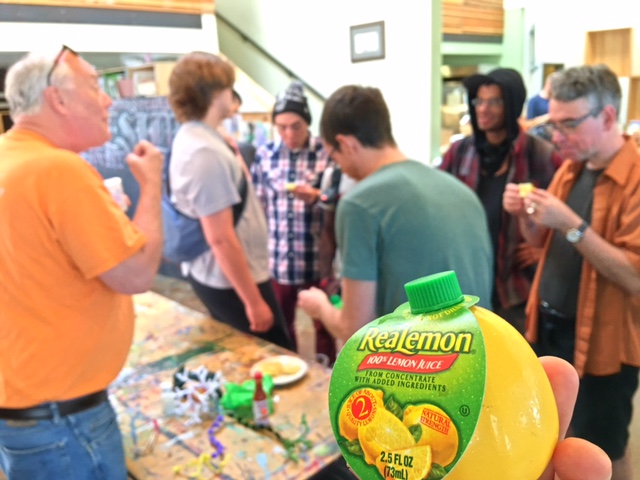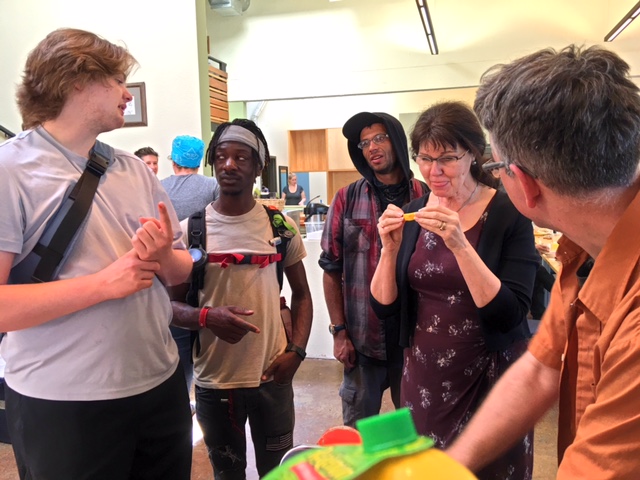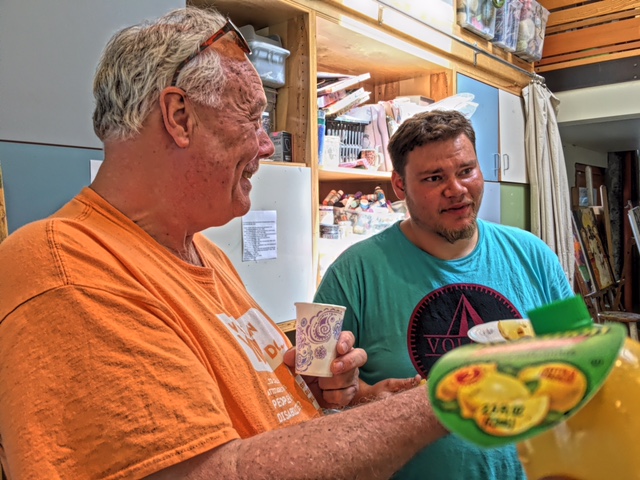 LEARN MORE:  Molecular mechanisms of the action of miraculin, a taste-modifying protein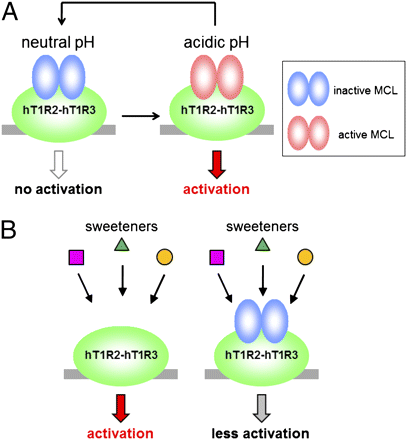 The lunch that followed was certainly an unusual (and positive) taste experience!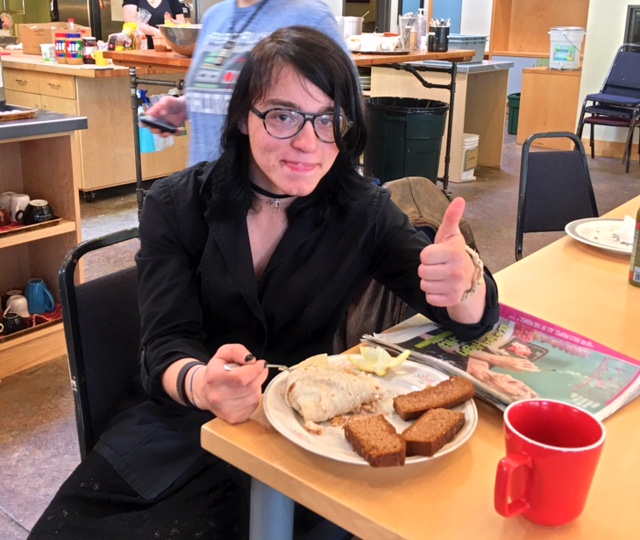 Researchers in Japan have already developed a line of tomatoes that express the gene for miraculin, potentially offering new ways to sweeten foods without sugar…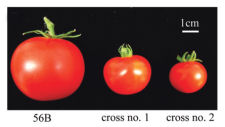 Image source:  'Miracle' tomato turns sour foods sweet
LEARN MORE:  Genetically stable expression of functional miraculin, a new type of alternative sweetener, in transgenic tomato plants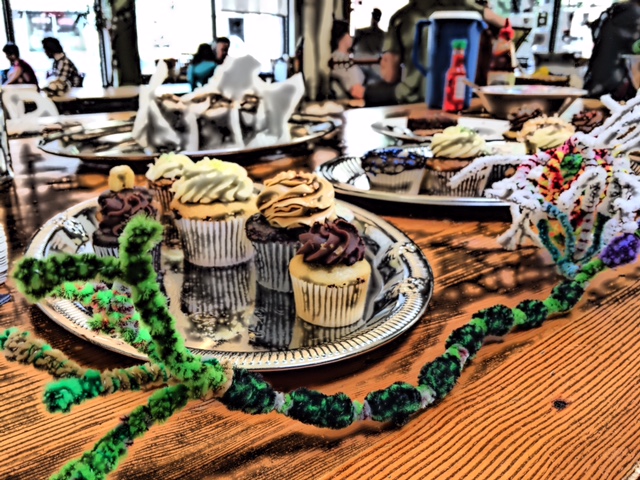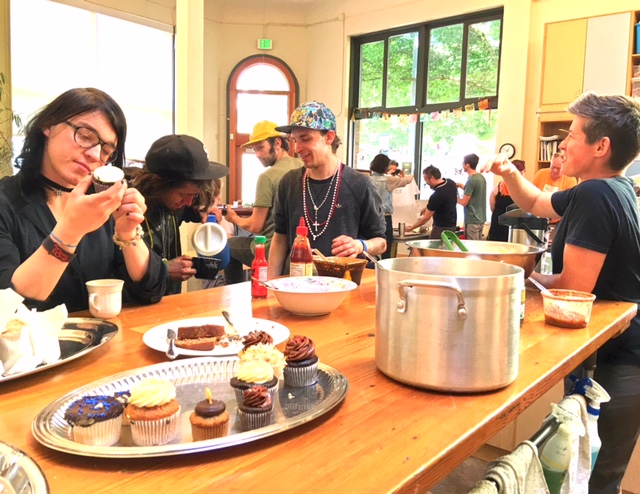 Apple juice was like something out of Willy Wonka… 🙂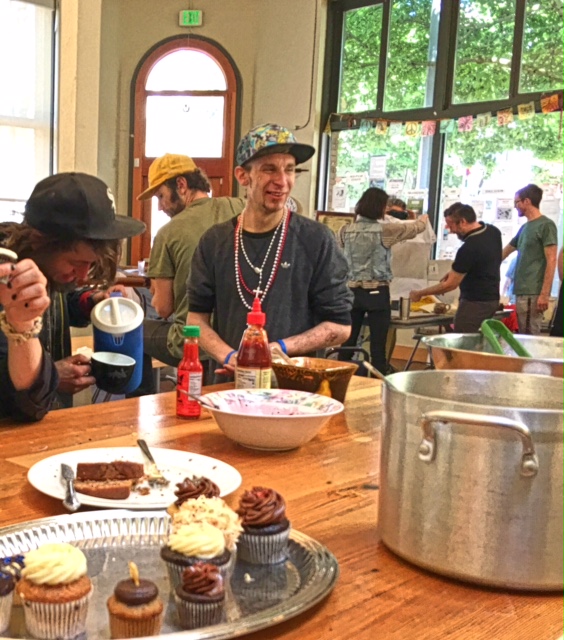 While enjoying our amped up meal, we also demonstrated some additional sensory distortions, using goggles to mimic the visual disruptions associated with excessive alcohol consumption…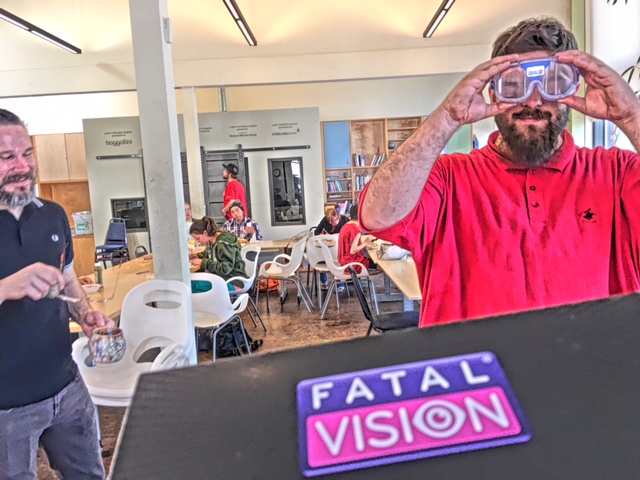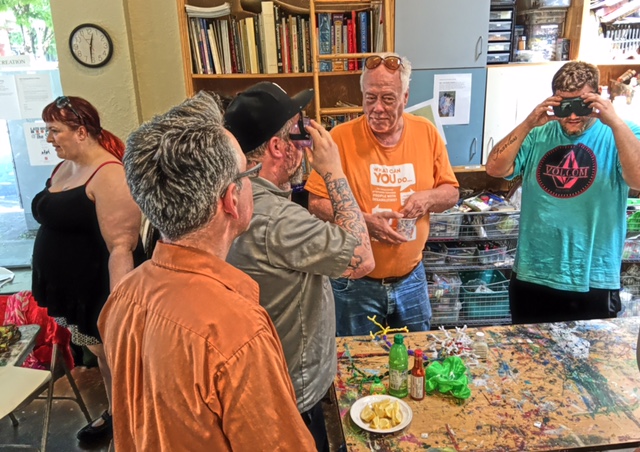 And we made more t-shirts and lab coats with neuronal themes… 🙂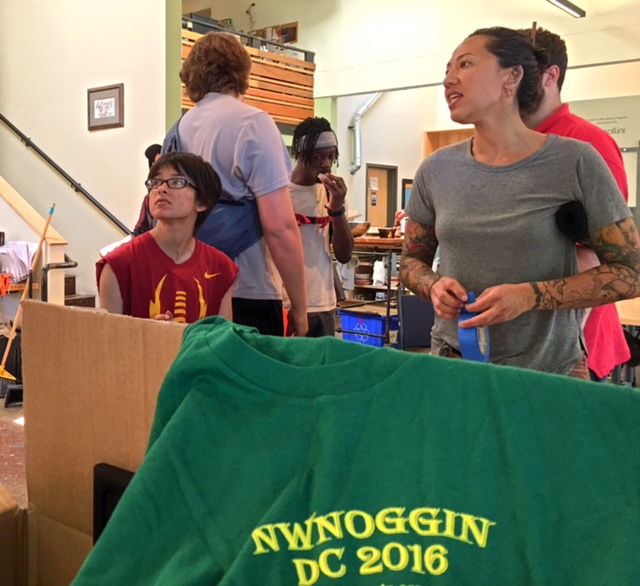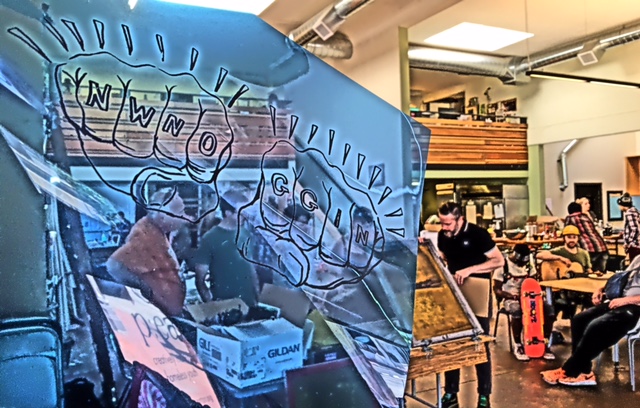 Many thanks to everyone at P:ear!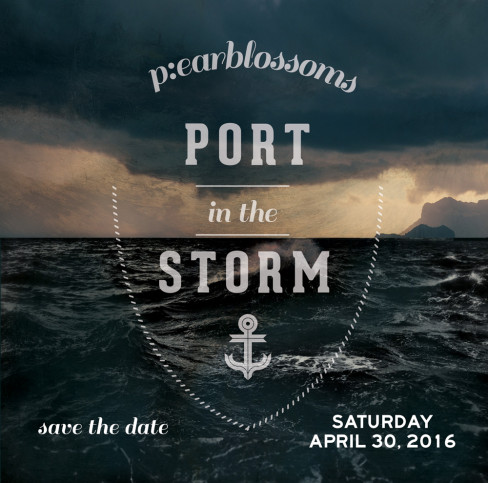 And join them!  The annual P:ear auction (p:ear-blossoms) is coming up soon…