We spent a gorgeous Portland afternoon at P:ear, this time with bright spring sunshine, and more people curious to learn about how neurons carry information as electric current..!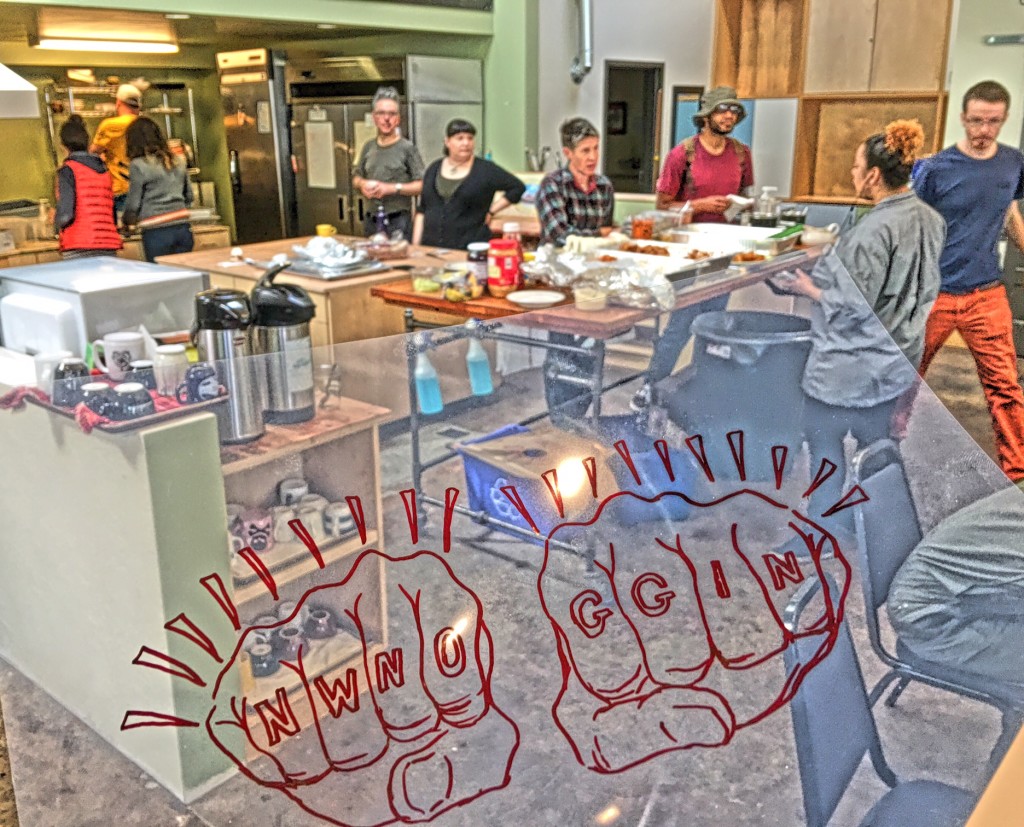 It was our second Noggin Wednesday at this welcoming homeless youth center this month, and our volunteers arrived with an assortment of transparencies for drawing silk screen t-shirt designs, and also brain models, pipe cleaner neurons, and some Noggin-donated neuroscience texts for the P:ear library…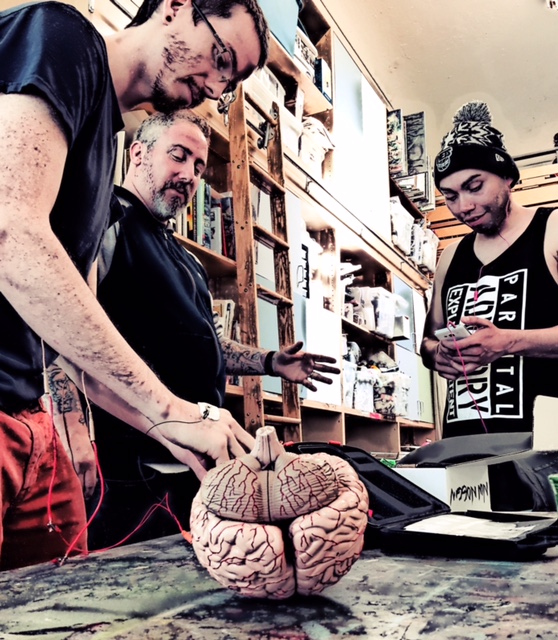 Kirk Wydner from Portland State University took the lead in introducing the Human to Human interface, from the creative neuroscientists at Backyard Brains, who offer many innovative devices for experiments that illustrate how nervous systems work…!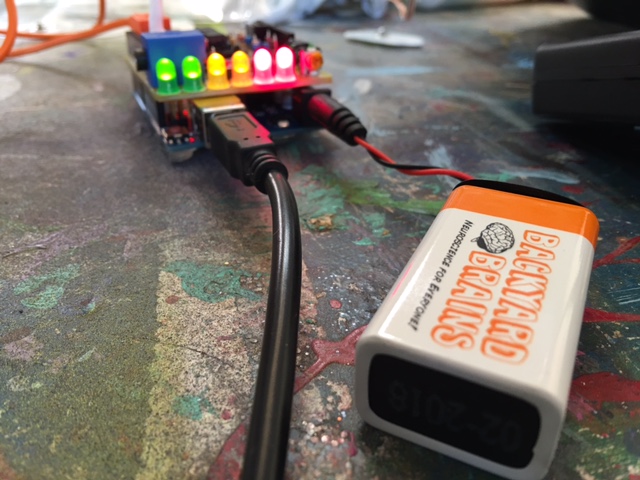 This particular device consists of an Arduino micro-controller circuit board, that receives electrical input from electrodes placed over muscles on one subject's arm…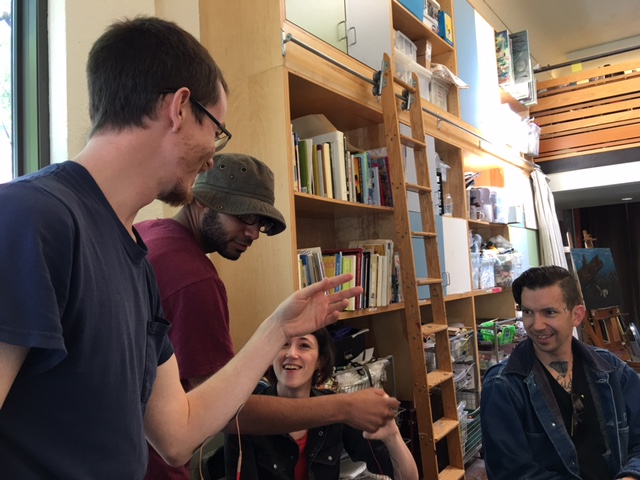 When that individual moves their hand, it signals the Arduino, which activates a Transcutaneous Electric Nerve Stimulation (or TENS) unit  –  that's basically a fancy way to say it delivers an electric shock from a 9 volt battery!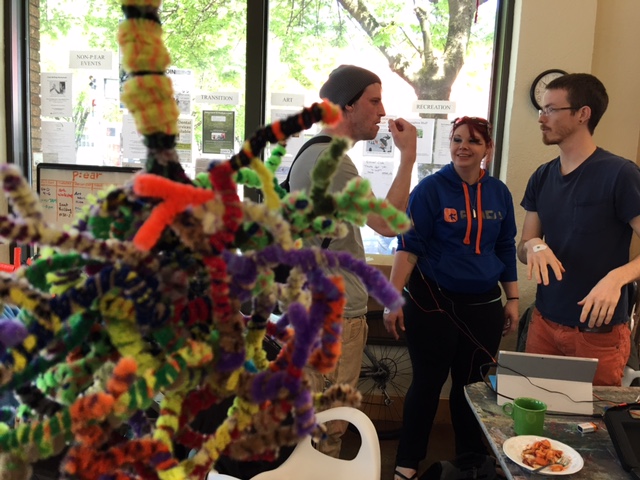 The TENS unit delivers this shock through electrodes placed over the ulnar nerve of a second subject's arm, so when the first subject clenches their fist, the second subject's pinkie and ring finger move suddenly in response, as well!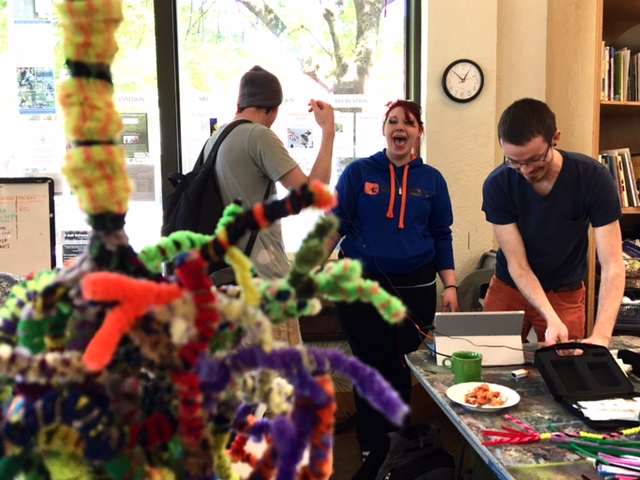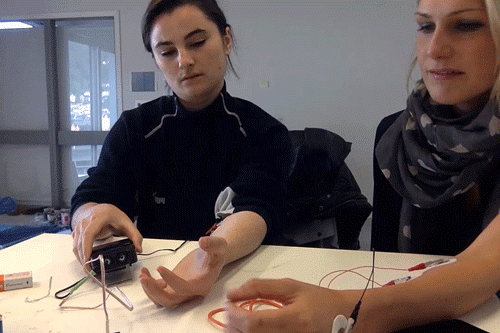 Image above from Backyard Brains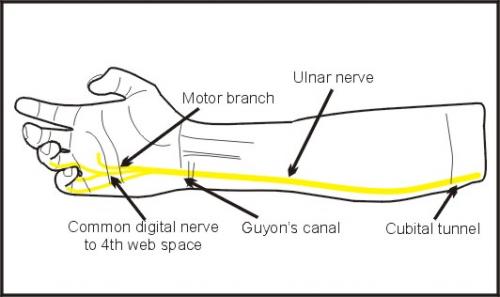 This is a pretty direct demonstration of the electrical nature of information flow along neural wires, or axons, that move muscles  –  and also along sensory wires that travel into our central nervous system, reaching brain areas responsible for the perception of tingling!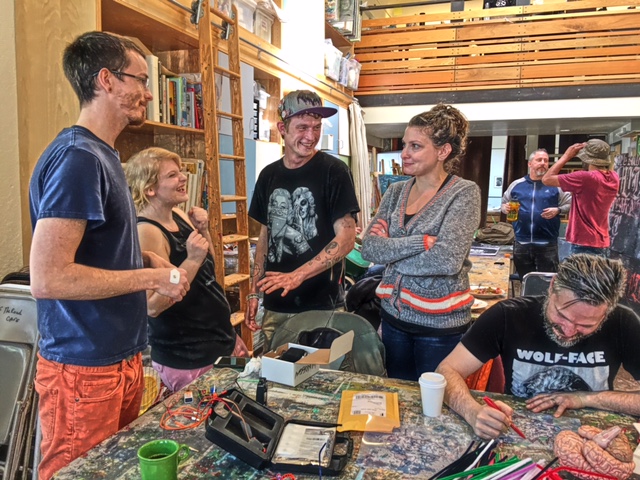 This was a shockingly popular activity!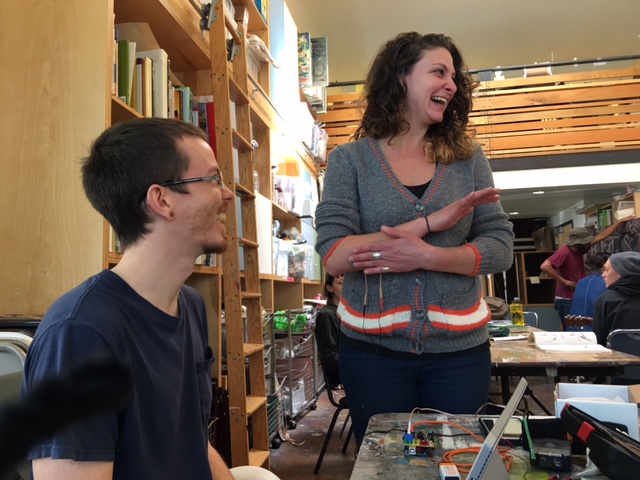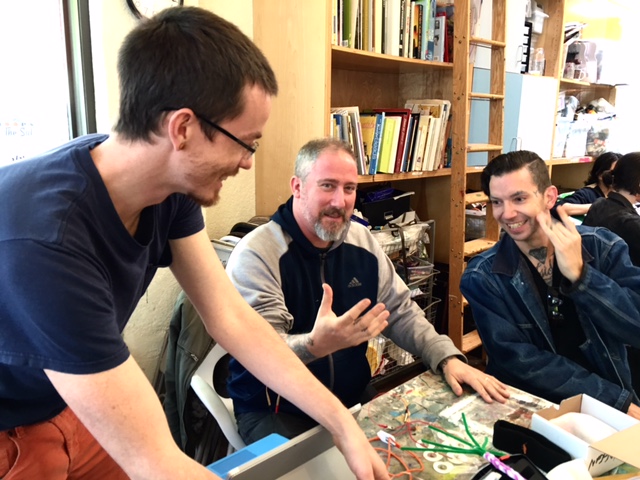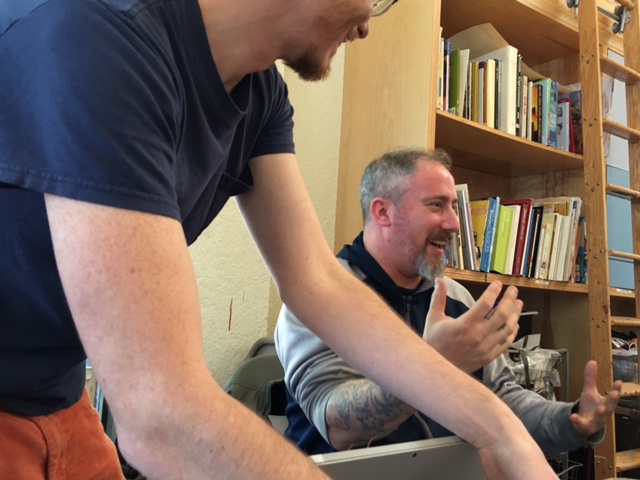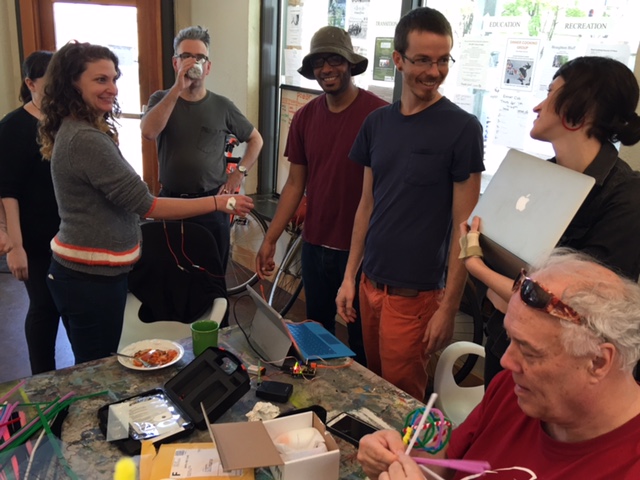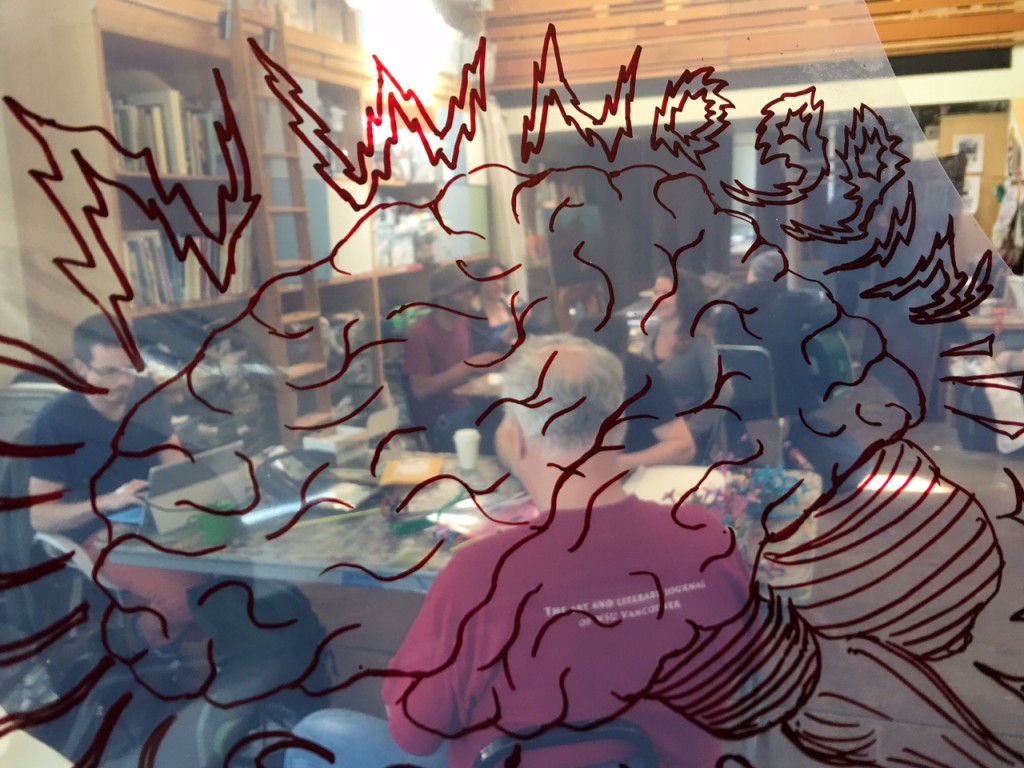 We enjoyed answering great questions about brains, and behavior, and describing the early work of Guillaume Duchenne, a 19th century French neurologist who studied the wiring of the facial nerve, which controls the many muscles of facial expression (more than 40!)…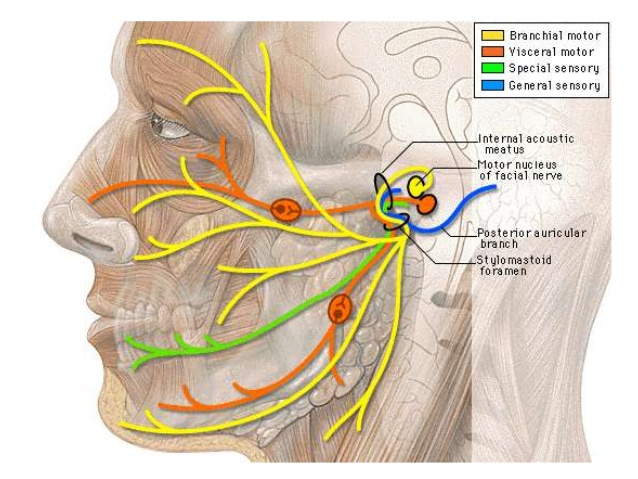 The facial nerve (cranial nerve VII) has many branches, and Duchenne explored them and their relation to expression using a portable electric stimulator he developed  –  an earlier, cruder version of the TENS unit…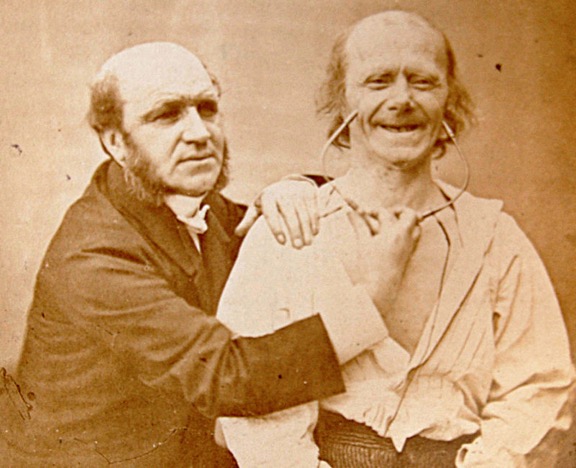 LEARN MORE:  Duchenne De Boulogne: a pioneer in neurology and medical photography
Looking forward to more Noggin Wednesdays.  Many thanks to the generous folks at P:ear for inviting us back for real smiles!