This week NW Noggin partnered with Caldera Arts, an innovative educational organization serving academically at risk youth with year-round art and environmental programs in central Oregon.  Caldera is located quite literally within the caldera of an extinct volcano in the Cascade mountains, just west of Sisters…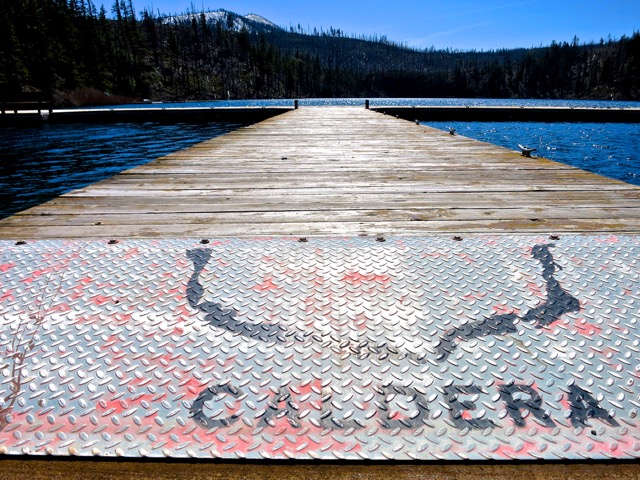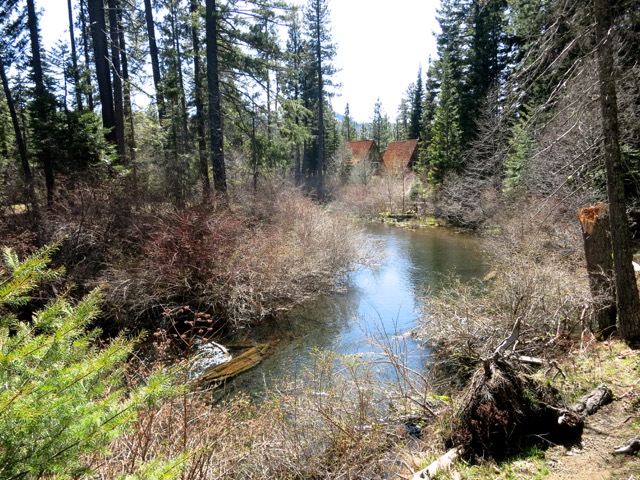 In addition to engaging students in area public schools, Caldera also offers artists competitive month-long residencies, and NW Noggin Art Coordinator Jeff Leake has now completed two, one in 2013, and the second in January, 2015.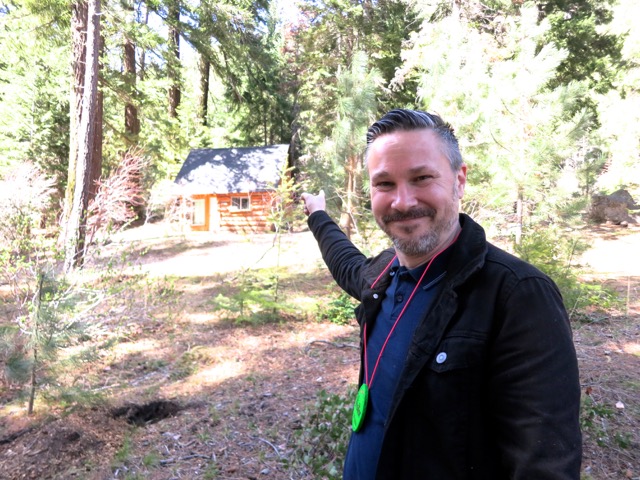 Jeff and WSU Vancouver NW Noggin participant Angela Johnson also co-taught a course for middle school students at the Terrebonne Community School in Terrebonne, Oregon, in the fall of 2014…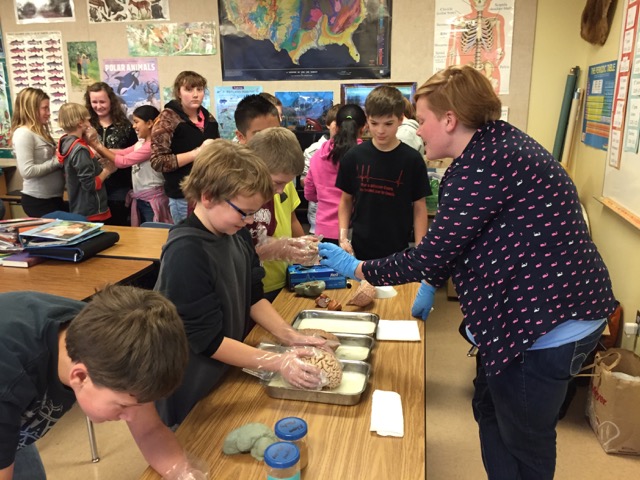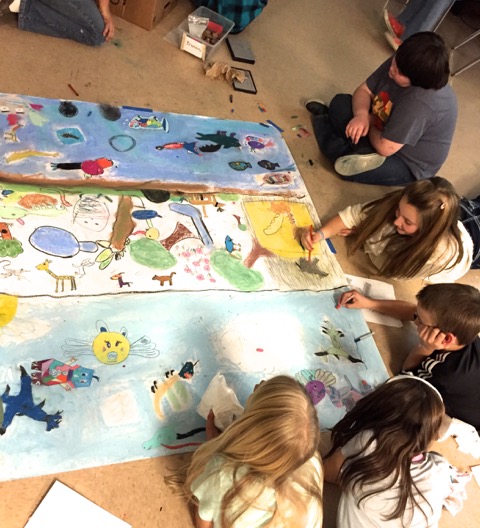 We spent Sunday night on the Caldera campus, and enjoyed the views (and brews :)…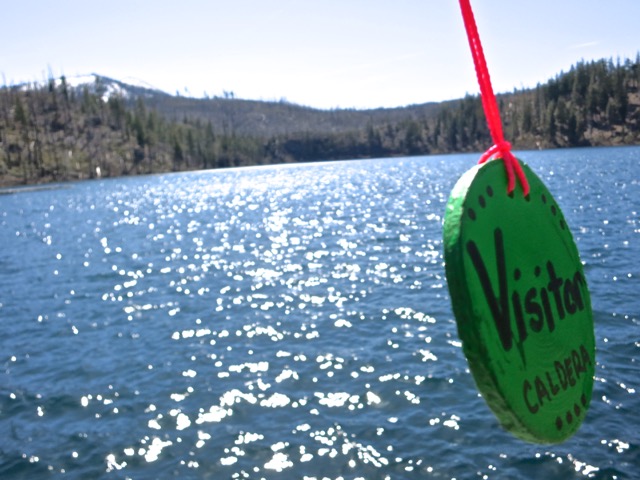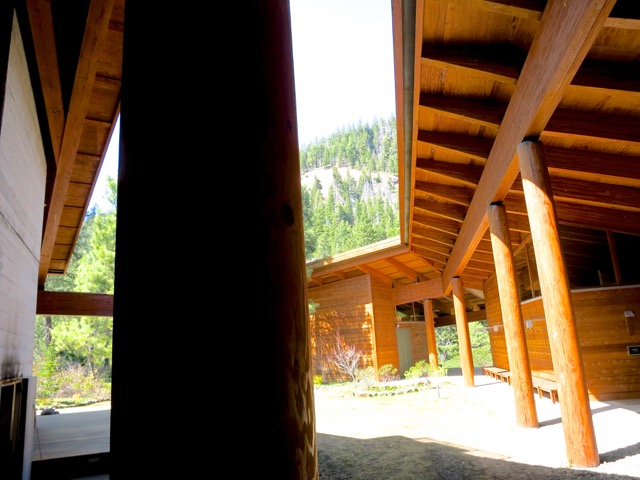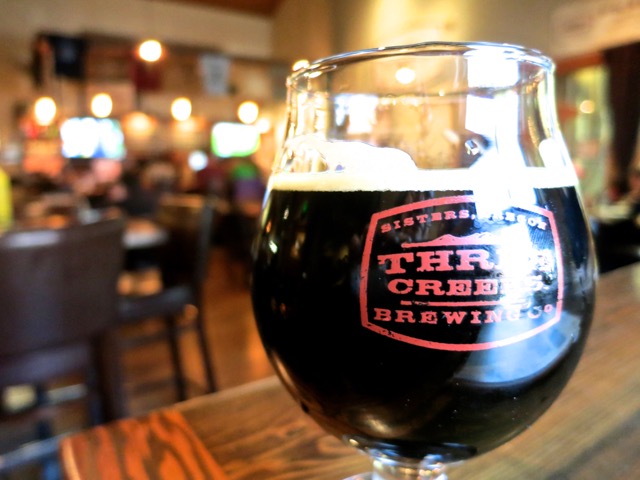 On Monday, we drove an hour out of the mountains to the central Oregon city of Redmond, to visit classrooms at Elton Gregory Middle School…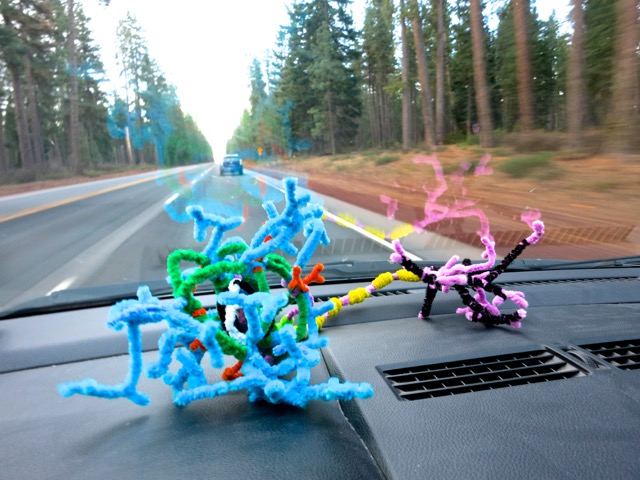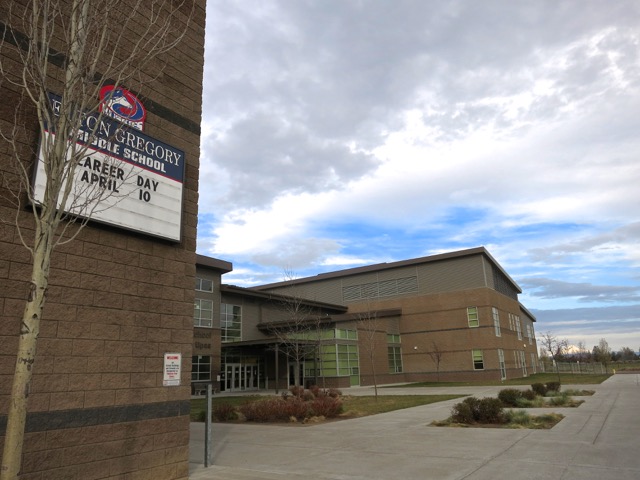 We met with four groups of 6th through 8th graders, and started each class by asking what they could tell about an animal's skills and interests, simply from observations of its head, and body…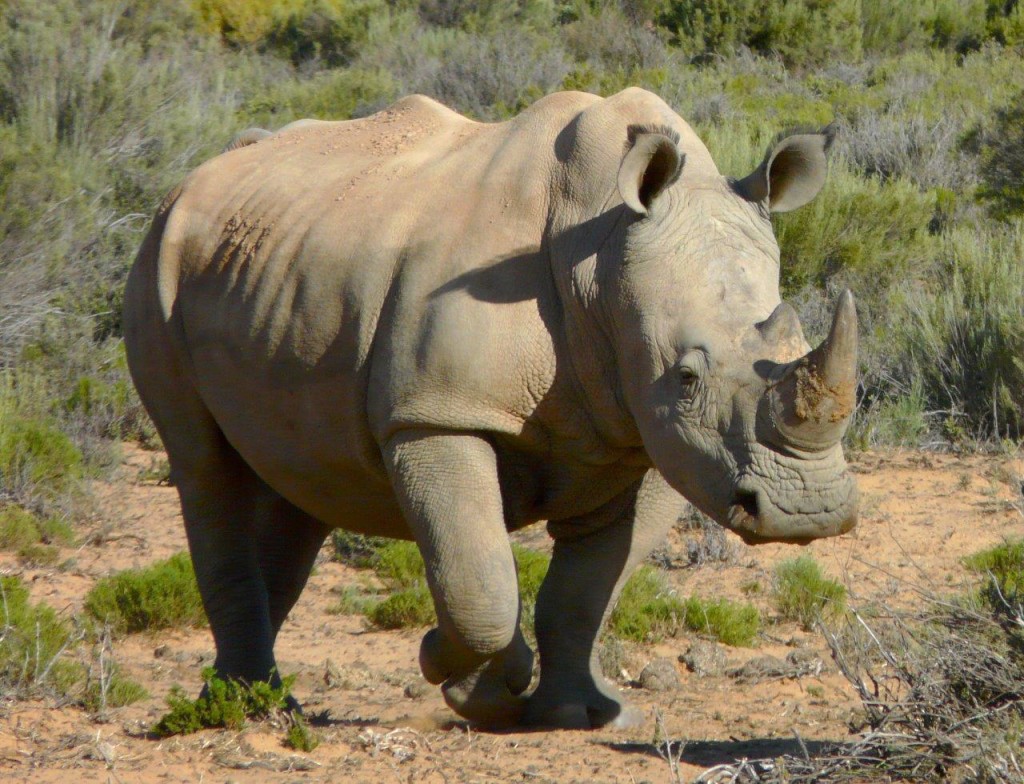 Students noticed the enormous nostrils, threatening horn, and tiny eyes of the rhinoceros, the barbed quills of the hedgehog, the balance beam tail of the squirrel…
Jeff illustrated his point about the relationship of visible structure to function with some of his own extraordinary work.  He's inspired by the fables of Aesop, and students were familiar with several of these, including the well-known story of the tortoise and the hare ("slow and steady…wins the race").
Neuroscience Coordinator Bill Griesar pointed out how by examining brains, you can also predict what an animal is skilled at, just because of how that brain looks.  Different areas of the brain carry out different functions, and students were struck by the large frontal lobes on people, but also on elephants, dolphins, and the great apes…

Students noticed how many animals have large olfactory bulbs, and thus a much more developed sense of smell.  They were curious about how, unlike the rhino, our eyes are in the front of our skull, with overlapping visual fields for better depth perception (the rhino, in contrast, has poor vision, because it doesn't hunt, and lacks predators  –  except for us).
Humans also have many light sensitive ("photoreceptive") cells in each eye, including three (and in some cases, four) distinct types of "cone" cell, each maximally responsive to a different wavelength of light.  This offers us the ability to perceive many colors.  This is, suggested our students, partly to help us detect the ripeness of fruit.
Through examination of the brain, students also learned how vision is particularly important to our species, with large portions of our temporal and parietal lobes devoted to determining what and where we're seeing…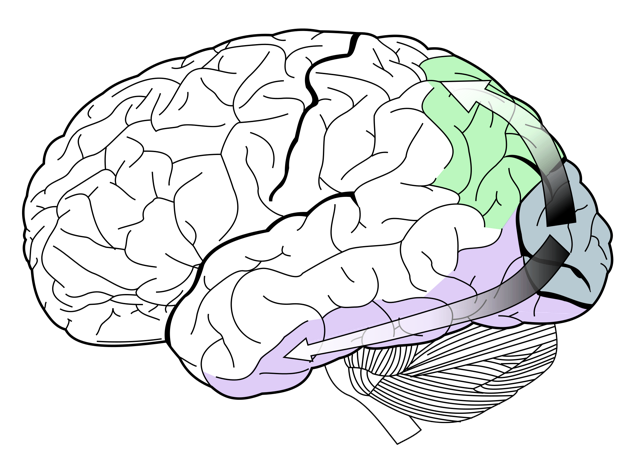 After a lively discussion of neurons, how they wire into networks, the various lobes of the brain, and what functions neural networks in each lobe are linked to, students had the opportunity to examine real cerebrums, including those from humans, macaque monkeys, squirrel monkeys, fish, frogs, snakes, birds and rabbits…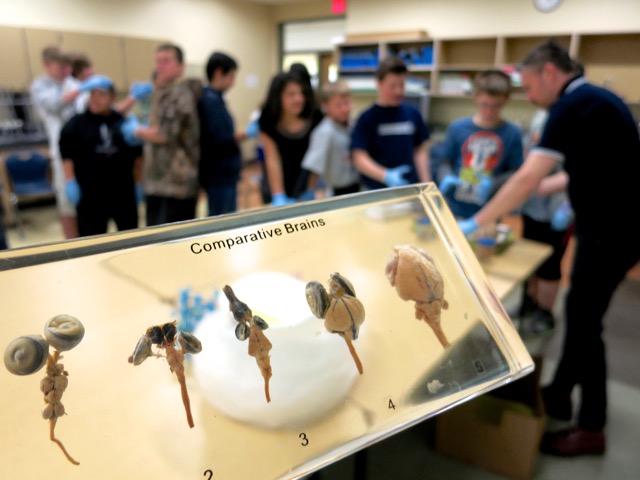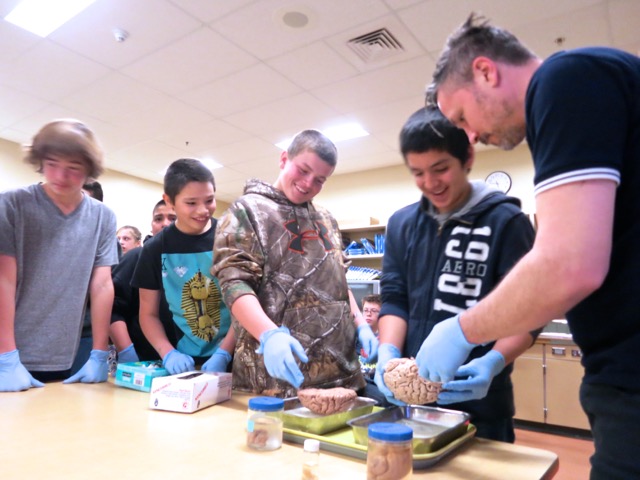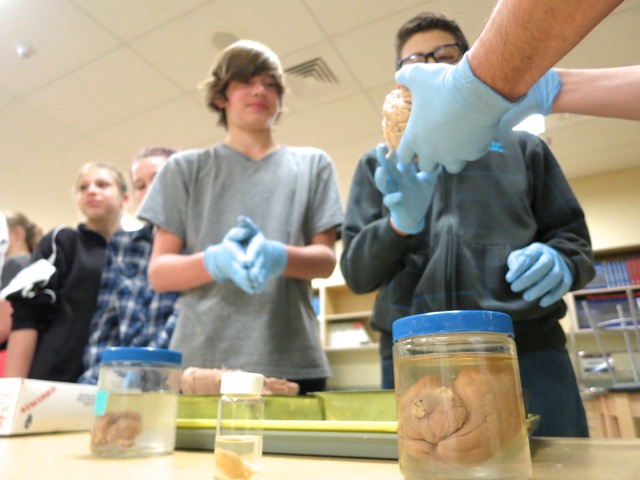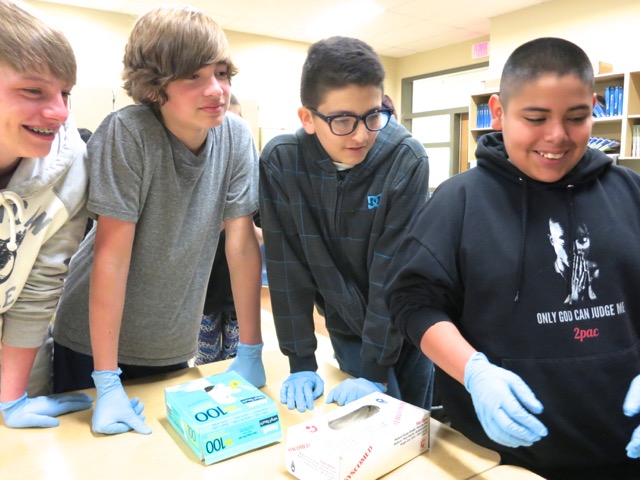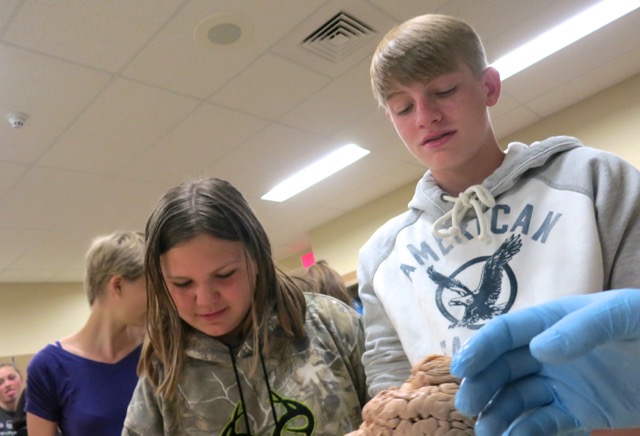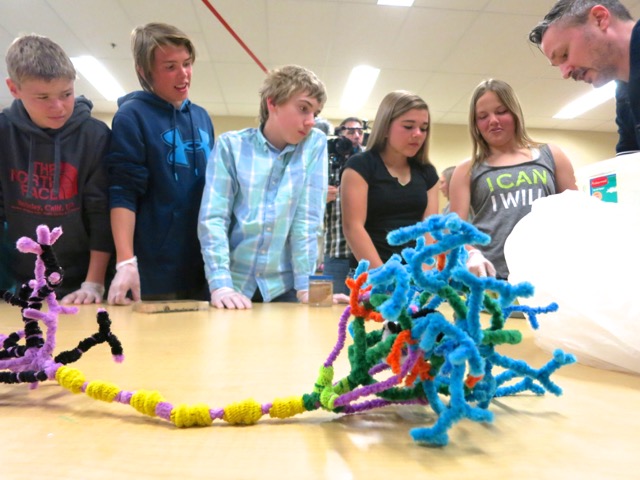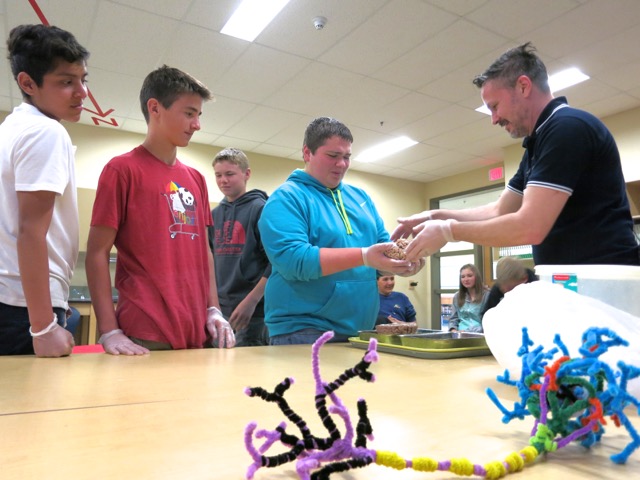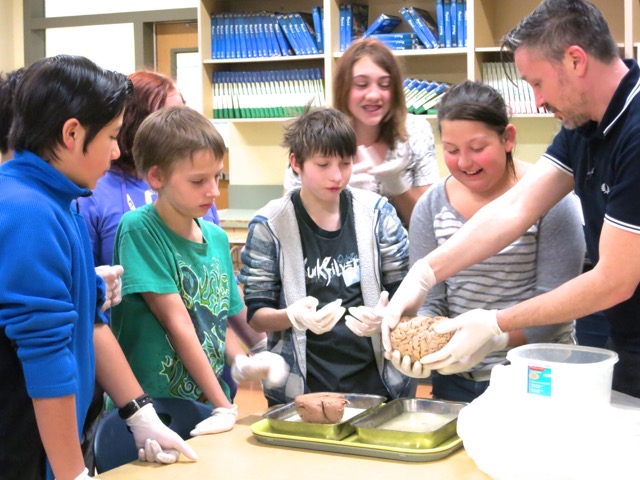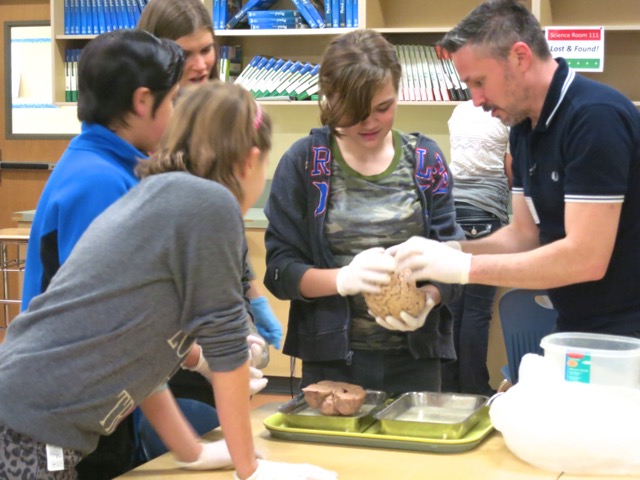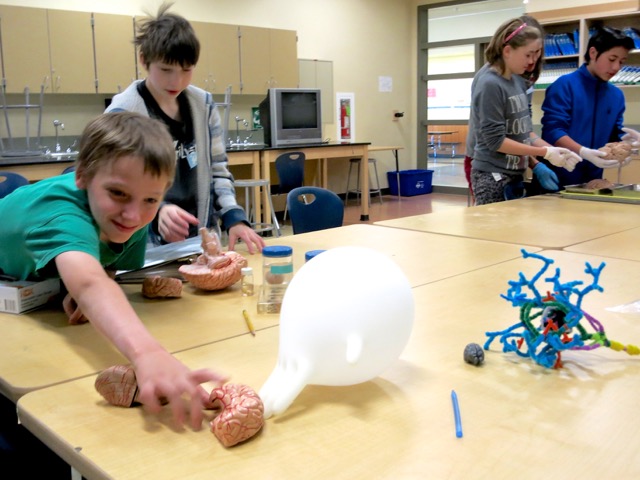 Many thanks to Jessica Armstrong, the Arts Curriculum Coordinator for Caldera Arts, for welcoming us to central Oregon!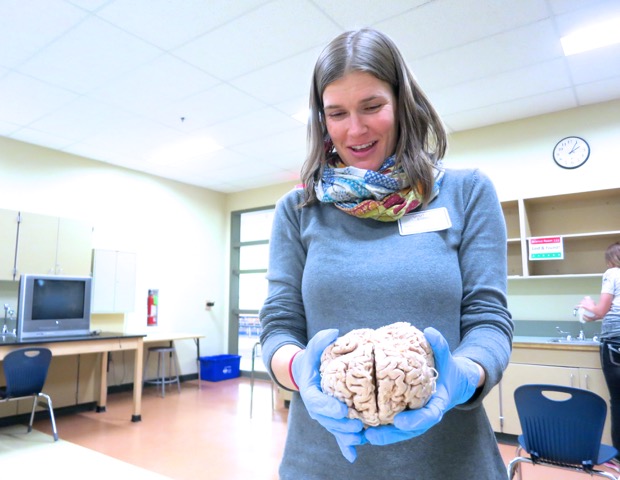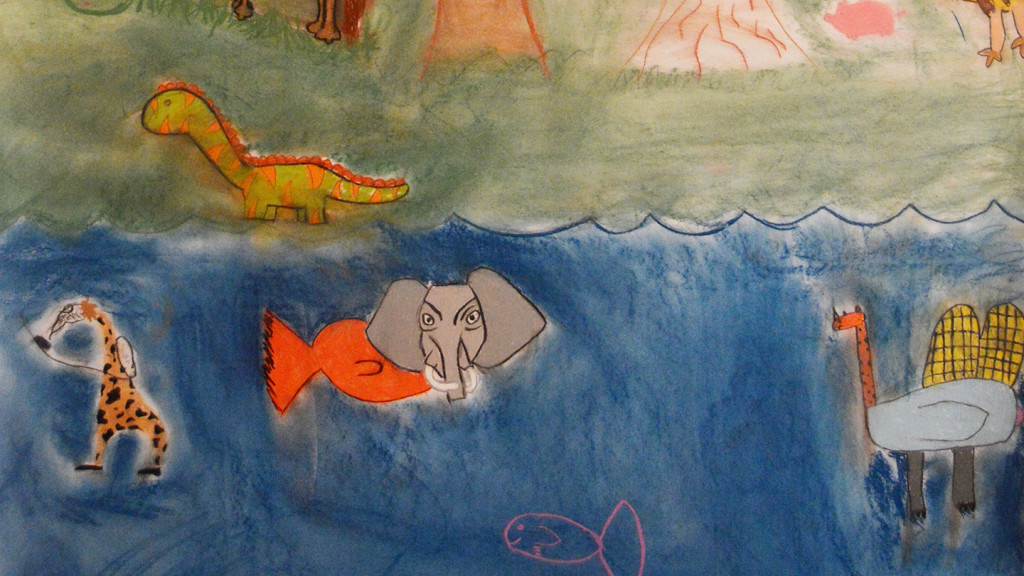 A Caldera Arts description of this week-long partnership is available at the link below…
COMPARATIVE ANATOMY: ANIMALS AND US


BRAIN ANATOMY & DRAWING WITH JEFF LEAKE, TEACHING ARTIST AND 2012 & 2015 ARTIST IN RESIDENCE, AND NW NOGGIN, PARTNER ORGANIZATION