Noggin @ Turner Elementary!
November 14, 2017 @ 8:00 am

-

3:15 pm
Event Navigation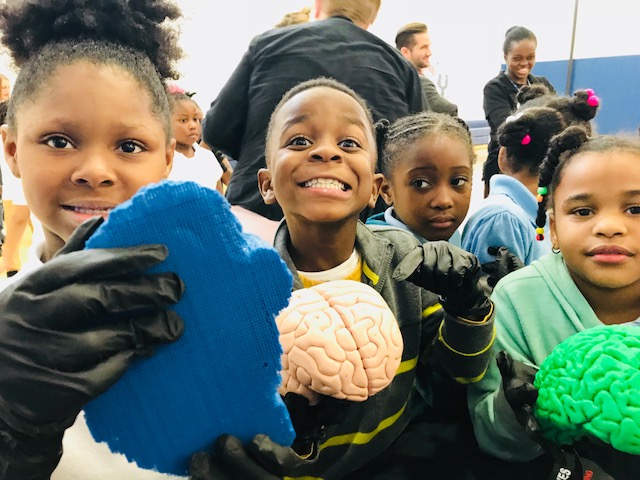 WHAT: Visit to Turner Elementary
WHERE: Turner Elementary, 3264 Stanton Rd. SE, Washington DC 20032
WHEN: Tuesday, November 15, 2017, 8:00am – 3:15pm
Our NW Noggin outreach volunteers  –  along with Dr. Paul Aravich ("The Brain Guy") from Eastern Virginia Medical School, and Emma Lindberg, Outreach Assistant for the Society for Neuroscience  –  will visit with over 500 Turner students and their 24 teachers (!), discuss (and hold) brains and MAKE ART at Turner Elementary School in Washington DC!
We'll enjoy a number of brain-related activities, including:
1. Introductions and questions: Who are we? What do you already know about the brain? What would you like to know?
2. Different brain areas do different things: cortical lobes, subcortical amygdala, hippocampus, brainstem, cerebellum
3. Parts of a brain cell (or neuron): dendrites, soma, axon

4. Make your own brain cells! Pipe cleaners galore!
5. Build a brain map: Draw what each brain region does  –  directly on the brain!

6. Want to hold and examine an actual human brain? (Nobody HAS to, but it's pretty cool 🙂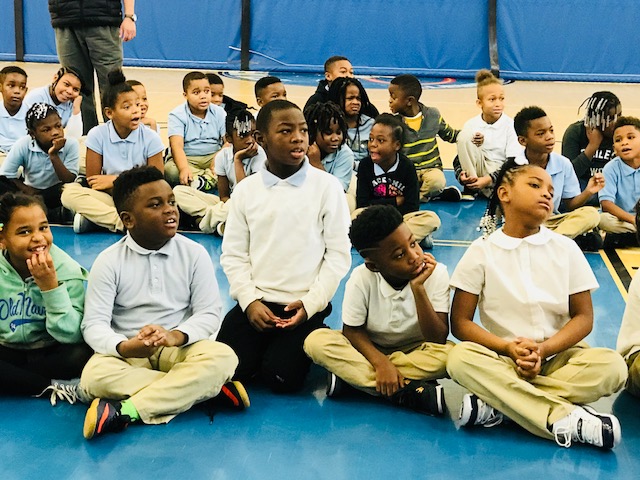 We are indebted to Rachel Goldberg of the Phillips Collection, who not only set up this visit, but is also bringing all of the art supplies, nitrile gloves for brain handling, and lunch for our volunteers! We are very excited to return to the enthusiastic Home of the Rockets  –  see what we did last year!
Participants
Rebecca Hood, OHSU (8:00 – 11:00am)
Reena Clements, OHSU (8:00 – 11:00am)
Andrea Anaya, PSU (8:00 – 11:00am)
Jennifer Jensen, PSU (8:00 – 11:00am)
Rebekah Hough, PSU (8:00 – 11:00am)
Aliese Poole, PSU (8:00 – 11:00am)
Alex Kunz, PSU Neuroscience Club President (8:00 – 11:00am)
Alison Mack, PSU Psychology Club President (8:00 – 11:00am)
Sulema Rodriguez, PSU/NIH BUILD EXITO (8:00 – 11:00am)
Jessica Patching-Bunch, OHSU/Noggin Resource Council (8:00 – 11:00am)
Kayla Townsley, PSU/OHSU/NIH BUILD EXITO (8:00 – 11:00am)
Christina Williams, Noggin Resource Council
Angela Hendrix, Noggin 
Binyam Nardos, OHSU/Noggin Resource Council
Scott Jones, OHSU
Jesse Hamlin, PSU
Joey Seuferling, Noggin Resource Council
Jobe Ritchie, PSU
Thomas Madison, PSU
Alfredo Zuñiga, OHSU
Andre Walcott, OHSU
Note: The Women in Neuroscience luncheon is scheduled at the Society for Neuroscience noon – 2:00pm, so we'll lose a number of our volunteers at that time 🙂