Noggin @ Franklin High
April 25 @ 8:00 am

-

11:30 am
Event Navigation
UPDATE:  See what we did in the classroom at Franklin High!


WHAT:  Visit to Karen Polis's Psychology classrooms at Franklin High School
WHERE:  Franklin High School (Portland Public Schools), 3905 SE 91st Ave, Portland, OR 97266
WHEN:  We'll plan to be at Franklin for the following dates/times: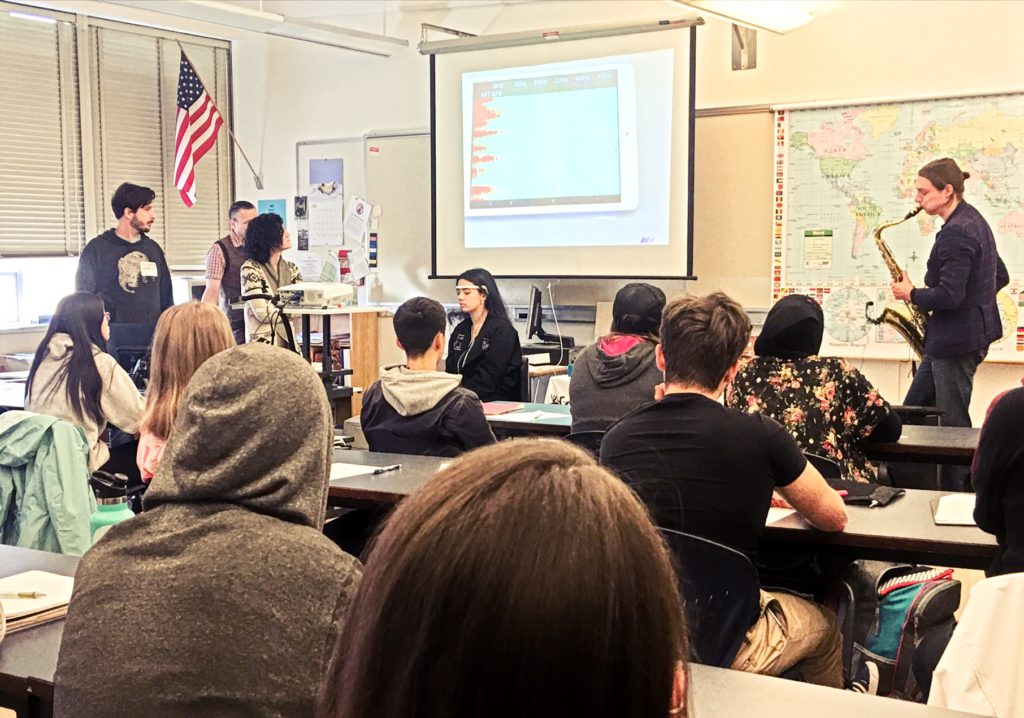 Tuesday, April 25, Two classes:  8:15am – 11:24am
Wednesday, April 26, One class:  1:45pm – 3:15pm
We'll introduce volunteers, who will briefly describe their studies and research, how they got where they are now, and where they'd like to be going.  We'll ask students what questions they have, and what they already know about the brain and behavior.  On Tuesday we'll hear from Wenzl McGowen of the band Moon Hooch, listen to great music and talk about music and the brain… On Wednesday we'll enjoy an art project  –  details coming from Jeff Leake…

We'll also introduce human and animal brains for students to examine up close, hold, and contemplate  –  and we'll answer the many questions typically prompted by this experience…
Come join us!  High school students studying Psychology in Portland Public Schools would LOVE to hear about your education and research interests, and discover what you're learning about behavior and the brain..!
Please RSVP to:  griesar@pdx.edu and aspragus@yahoo.com
Hope to see you in school this month & cheers!
Bill & Jeff
CONFIRMED PARTICIPANTS
1. Binyam Nardos, OHSU
2. Firas Saad, PSU
3. Brittany Alperin, OHSU
4. Jeremy Dunford, WSU
5. Rebecca Hood, OHSU
6. Jennifer Jensen, PSU
7. Leota Wolford, PSU
8. Kindra Crick, NW Noggin
9. Rebekah Hough, PSU
10. Rebekah Alexander, PSU/NIH BUILD EXITO
11. Mike Soroka