Mad Pursuit: Exploring Science through the Lens of Art
July 29 @ 6:00 pm

-

9:00 pm
Event Navigation
WHAT:  A Sci-Art group exhibition curated by Sara McCormick, featuring NW artists:
Opening Reception:  PLUS live performance (with brainwave display!) from Shannon Entropy!
WHERE:  Ford Gallery, 2505 SE 11th Avenue, Portland, OR 97202
WHEN:  SATURDAY, July 29 from 6 PM – 9 PM (and beyond…)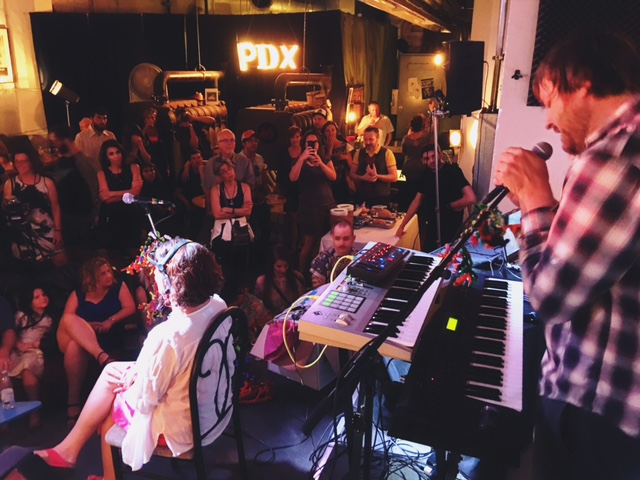 Come join us!
Celebrated artist Sara McCormick presented her extraordinary fractal images at a NW Noggin Velo Cult event last fall…
LEARN MORE:  Is Your Brain Fractal?
And both Sienna Morris and Noggin Brain Board member Kindra Crick have engaged in public #sciart outreach at Velo Cult as well…
LEARN MORE:  Your brain is plastic @ Velo!
LEARN MORE:  Changing Brain Waves of Depression
The gallery show will be accompanied by a live performance (starting at 8:00pm) of the band Shannon Entropy, while EEG brainwaves are recorded from listeners and displayed on screen!
LEARN MORE:  EPSPs & Entropy!
How does brain activity change in response to music?  What patterns can you see?
And (shhh…) there may be an after-party (with limited space for guests) for a science/art salon, real (extra!) human brains and more music and EEG in The Mechanical, in the basement of the Ford, following the show…

LEARN MORE:  Last Saturday Salon: Your Brain On Mechanical