Homelessness & the Brain
Event Navigation
WHAT: Homelessness & the Brain @ p:ear
WHERE: p:ear, 338 NW 6th Ave. Portland, OR 97209
WHEN: Thursday, October 19, 10:00am – 1:00pm (9:00am set up for presenters)
FACEBOOK EVENT LINK: Homelessness & the Brain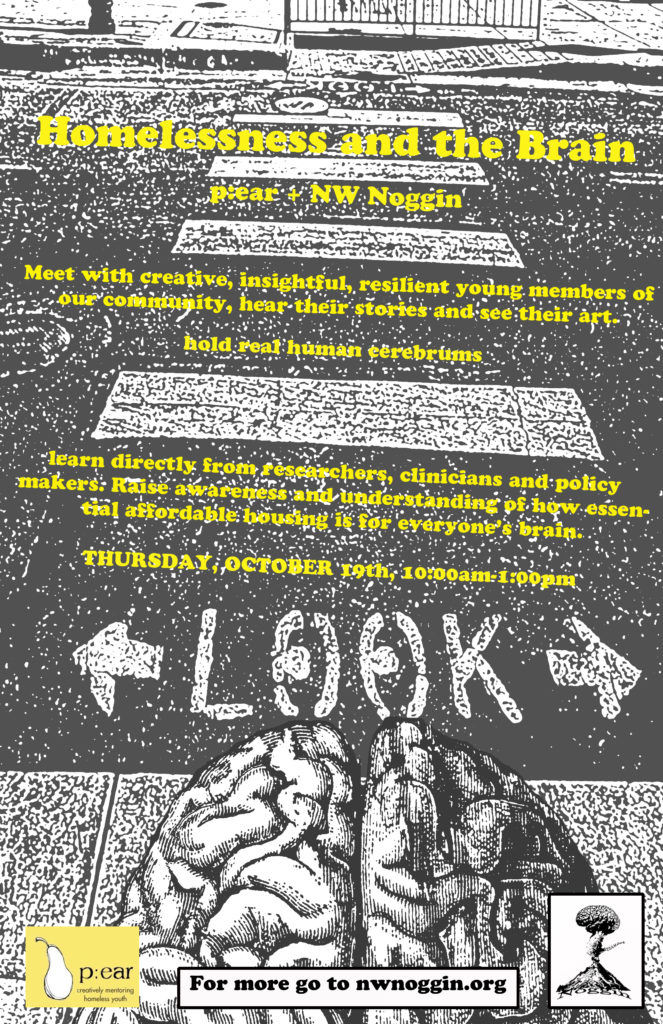 NW Noggin is collaborating with p:ear on a public event on Thursday, October 19th, to address the issue of affordable housing. We aim to bring together graduate students from PSU, OHSU and other area institutions studying sleep, anxiety, depression, emotional regulation, drugs, adolescent brain development, resilience, and other relevant topics, clinicians and policy makers  –  as well as data, art and testimony from valuable members of our community without a home, to illuminate links between homelessness and the brain…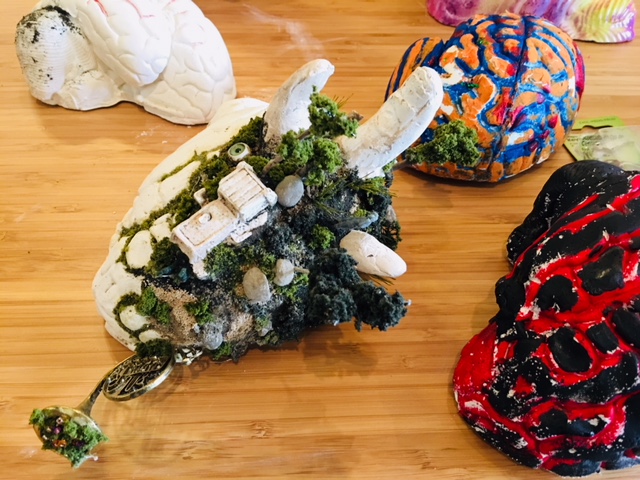 LEARN MORE:  Homelessness & the Brain
We've enjoyed several productive days of planning/outreach at p:ear this summer and fall…
June 20:  Homelessness + Brain @ p:ear;
See what we did Day One:  In an old Tri-Met bus on a landfill…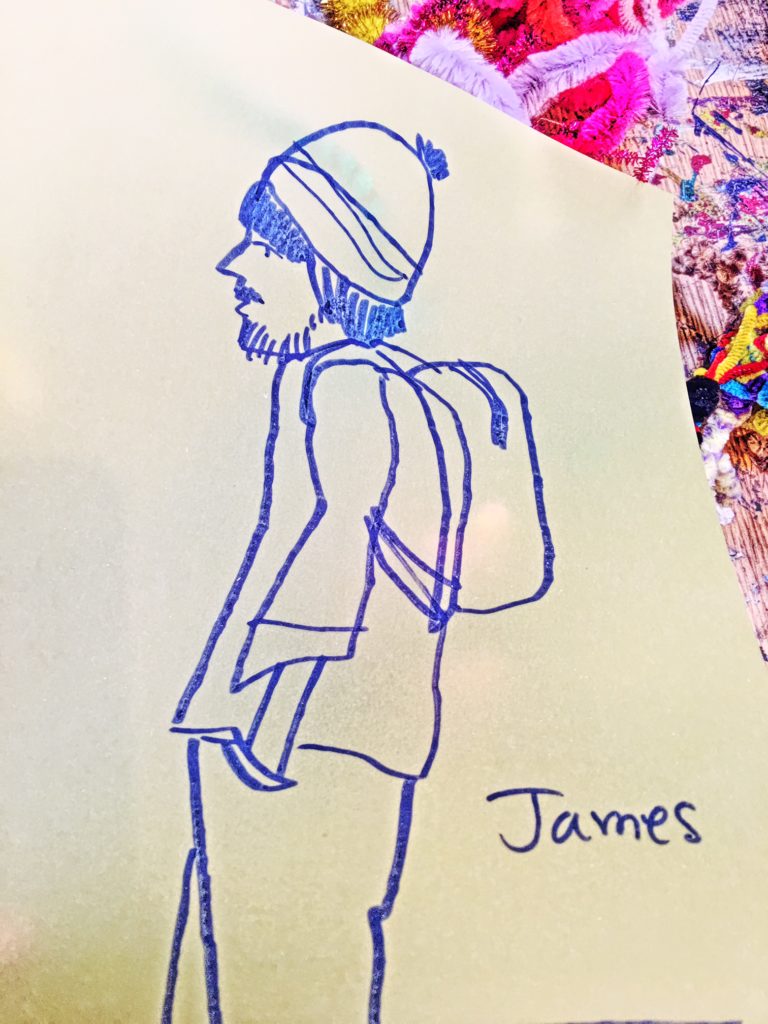 June 27:  Homelessness + Brain @ p:ear
See what we did Day Two:  Sweetness, Shelter & Savants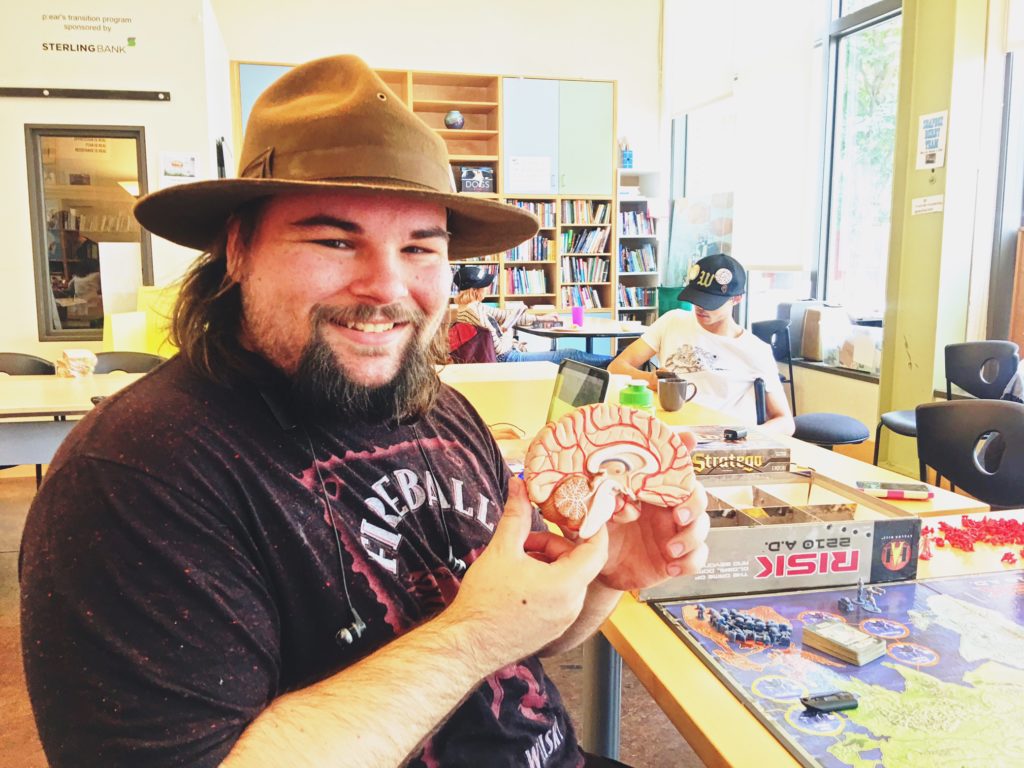 September 26: Homelessness + Brain @ p:ear;
See what we did on Day Three:  Lateral Landscapes
So who else is interested in publicly sharing their research?
We've posted an online list of participating graduate students and postdocs, with short descriptions of research interests and activities, c.v.'s, and also links to labs, publications, and relevant personal and/or professional web pages.
We'd also like anyone interested to consider how you might present your work in an informal, art-filled public forum.  It will be a bit like a poster session, but with homeless youth, clinicians and policy makers present and ready to ask questions, make useful connections, and learn more..!
If you'd like to join these efforts, please RSVP to the emails below with your name, a short description of your research interests, and any links you'd want included.
We look forward to hearing from you  –  thank you for your enthusiasm for public education, outreach and community service
Cheers!
Bill (griesar@pdx.edu) & Jeff (jleake@pdx.edu)
nwnoggin.org