Post by Jesse Hamlin, Noggin Resource Council member for music and performance
As you may well have heard, NW Noggin is headed to DC this fall to bring brains to DC area public schools and present on arts integration, research, outreach, and the power of pipecleaners to the Society for Neuroscience as well as to the House Neuroscience and STEAM caucuses in Congress!
LEARN MORE:  #brains2DC
We are bringing our biggest crew of outreach volunteers yet, and are raising funds to get all of our hardworking artists, scientists, and students out. Our biggest fundraiser  –  entirely run and organized by enthusiastic and accomplished brain and art-inspired outreach volunteers  –  and the capstone event for a productive year at NW Noggin  –  is Noggin Fest!
Noggin Fest is the biggest collaborative art, music, and science event in the Pacific Northwest.
Real brains, EEG brain recordings, research presentations, art auctions, and musical performances are only part of what's in store.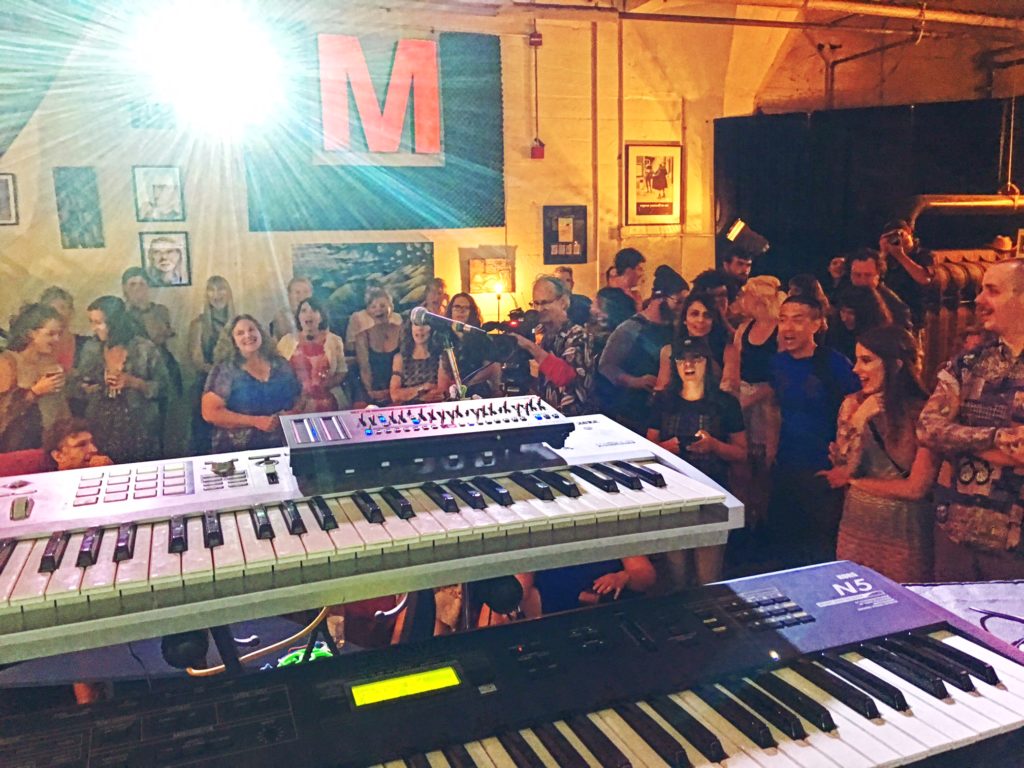 Noggin Fest will be held at Portland's Alberta Rose Theatre on Oct 11th from 6pm-11pm.
Tickets are available in advance for $10 here: Noggin Fest – A Benefit for NW Noggin
Minors OK when accompanied by a parent or guardian
Doors open at 6:00
$10 General Admission
Noggin Fest is a benefit and capstone event for NW Noggin, an arts integration and neuroscience nonprofit (EIN: 81-3885713) dedicated to educational outreach and advocacy. The Fest is a collaborative performance of scientists, musicians, and visual artists.
Between 6:00 and 8:00 NW Noggin brings out the brains to show people, runs an art workshop and art auction. Bands start at 8:00 and researchers speak in between sets.
MUSIC BY:
Shannon Entropy – dark pop, psychgaze, heavy dreaming
KING WHO – smoke pop, slow glam, future goth
Cambrian Explosion – prog psych, doomgaze, psychotropic visualization
Research Presentations by:
Katie Wallin-Miller, Ph.D., Behavioral Neuroscience, OHSU
Binyam Nardos, Ph.D., Behavioral Neuroscience, OHSU
Larry Sherman, Ph.D., Division of Neuroscience, Oregon National Primate Research Center, Department of Cell, Developmental, and Cancer Biology, OHSU
Art by:
more TBA
Sponsors:
Barbur World Foods
more TBA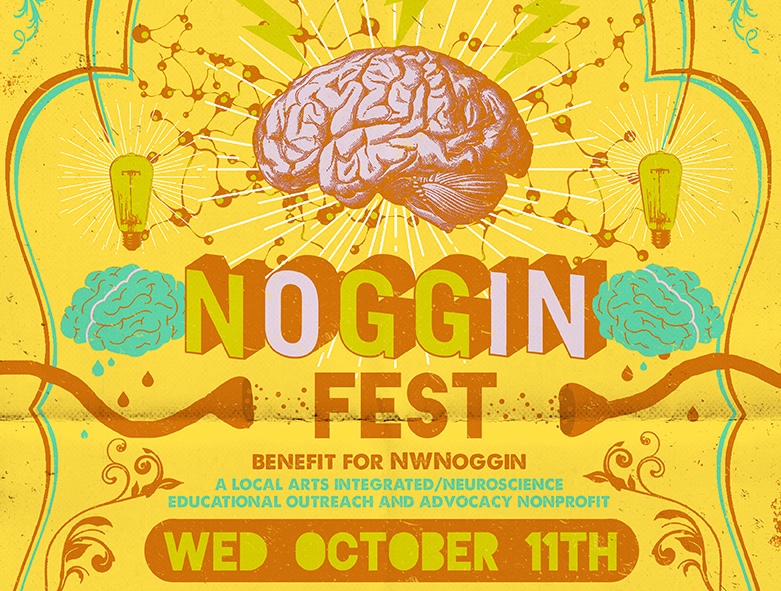 The raffle this year at Noggin Fest might just be the best raffle to hit Portland this century. We will be raffling off:
A signed copy of the new alt-J album on vinyl!
Season Passes, Ski lessons, and Family passes from Hoodoo Ski & Recreation!
A huge gift basket from 10 Barrel Brewing Company!
Portland Art Museum Passes!
Wild Bird Passes to the Oregon Zoo!
A big basket of Stumptown Coffee Roasters Coffee and merch!
Pedals, Strings, and other guitar accessories from Thunder Road Guitars PDX!
A big basket full of coffee and mugs from Portland Roasting Coffee!
Beer, Mugs, and merch from Oregon City Brewing Company!
A Big Goodie basket from Café Ponté!
Gift cards from Barbur World Foods and Starbucks!
A Gift Basket for New Seasons Market!
Yoga memberships and Hydro Flasks from Forge Hot Yoga Alberta District!
3 cases of beer from Widmer Brothers Brewing!
Movie and popcorn passes to The Hollywood Theatre!
Passses to Ground Kontrol Classic Arcade!
A Gift basket from Be ME Solutions!
We are getting new donations everyday, so please clear your schedule for Oct 11th and get to Noggin Fest. In the meantime go support our sponsors, who use their resources to better our community and can't be thanked enough!