With fires still raging in the Columbia River Gorge, Noggin returned to the annual Camas 4 Kids Health Fair under smoky yellow skies, along with our popular brains, pipe cleaners and outreach volunteers…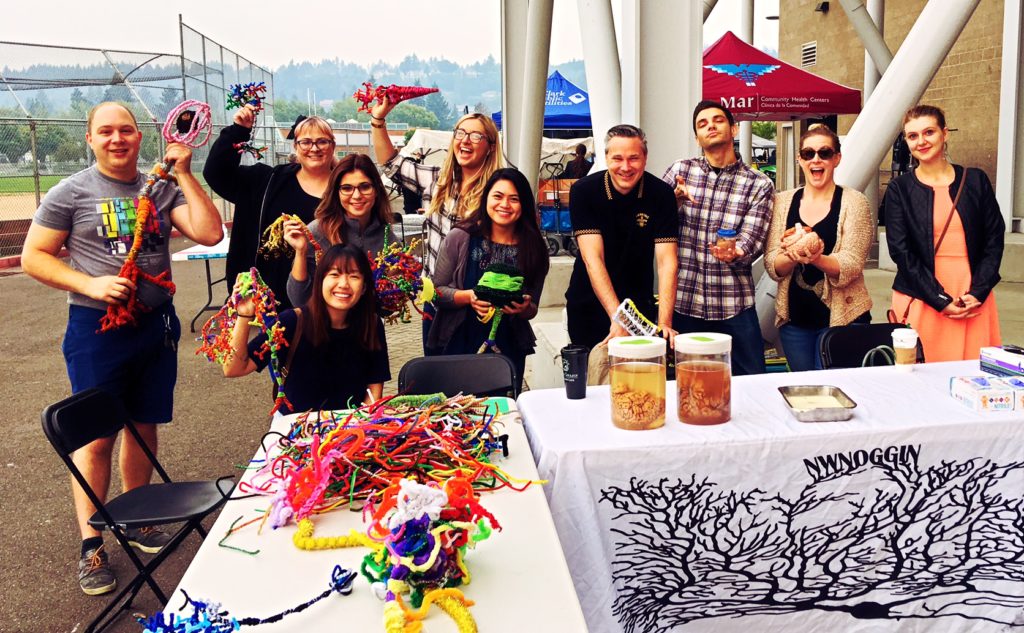 LEARN MORE:  Portland has the worst air quality in the country
We arrived at the impressive Doc Harris Stadium, named after local doctor Arthur K. Harris, who for half a century attended most Papermaker football games and provided free physicals for athletes at Camas High…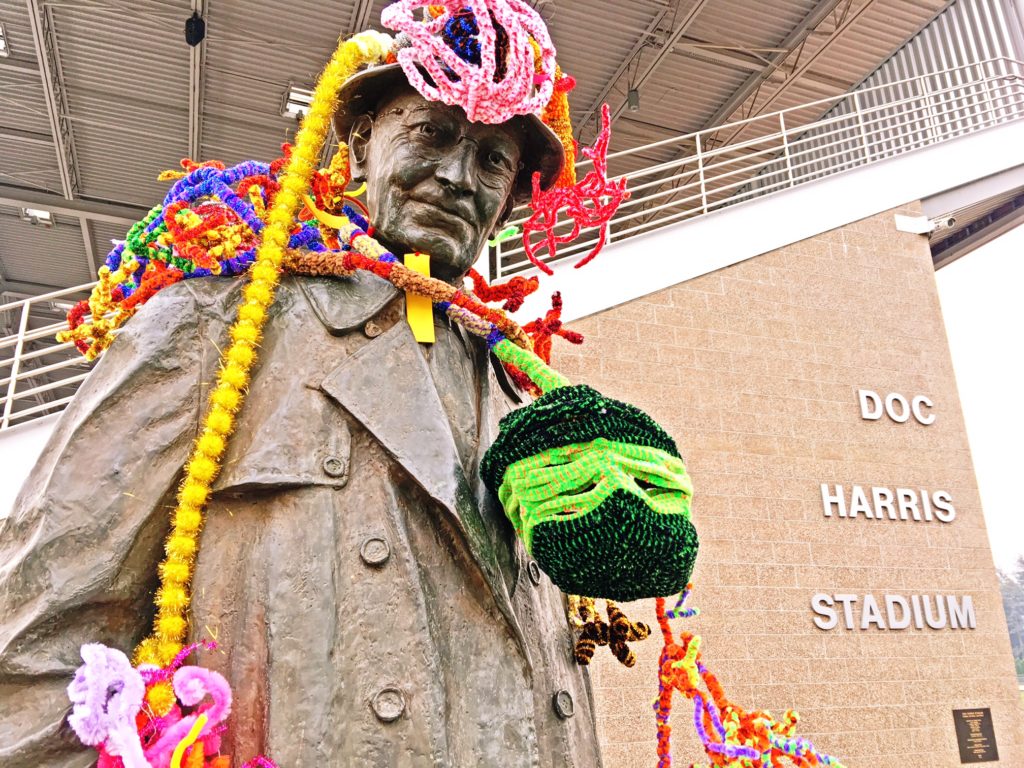 LEARN MORE:  The Story of Doc Harris
Our morning crew included Eric Polch, Kateryna Bondarenko and Ruth Marigomen from WSU Vancouver, Denesa Oberbeck from Bob Hitzemann's Behavioral Neuroscience lab at OHSU (Denesa contributed the helpful tent cover for our table, to keep falling ash off the brains), Noggin Resource Council member for hospitals and healthcare Joey Seuferling, and Krystal Nguyen, Rebekah Hough, Gaile Parker, Jessica Patching-Bunch and Austin Howard from Psychology at Portland State University…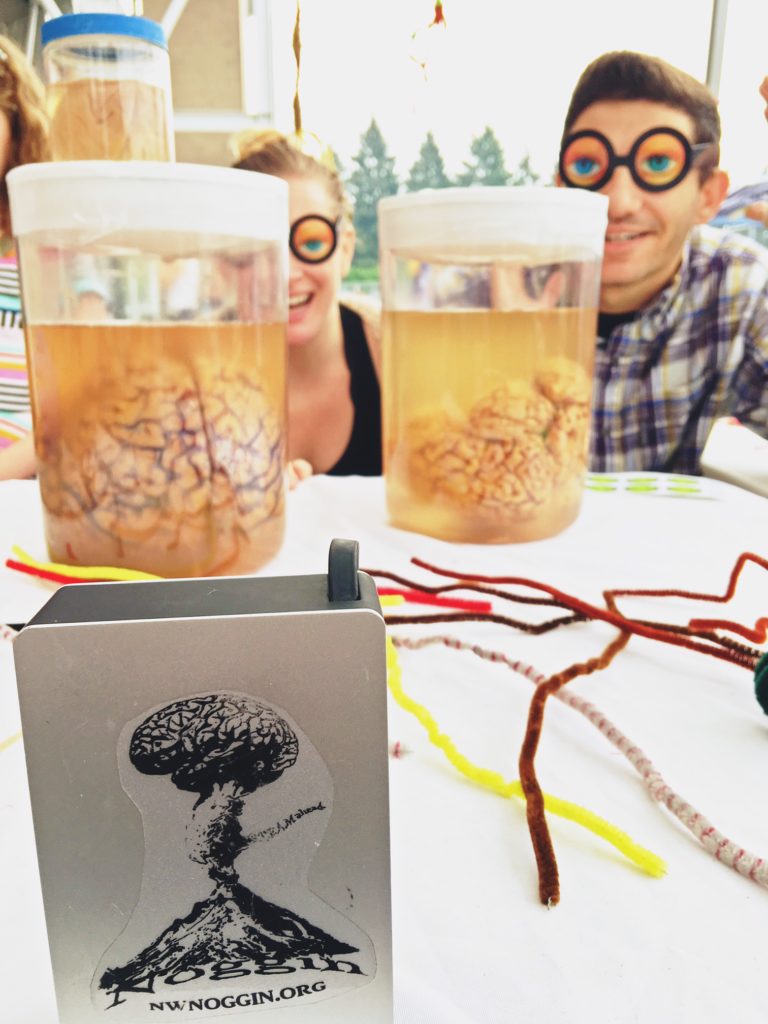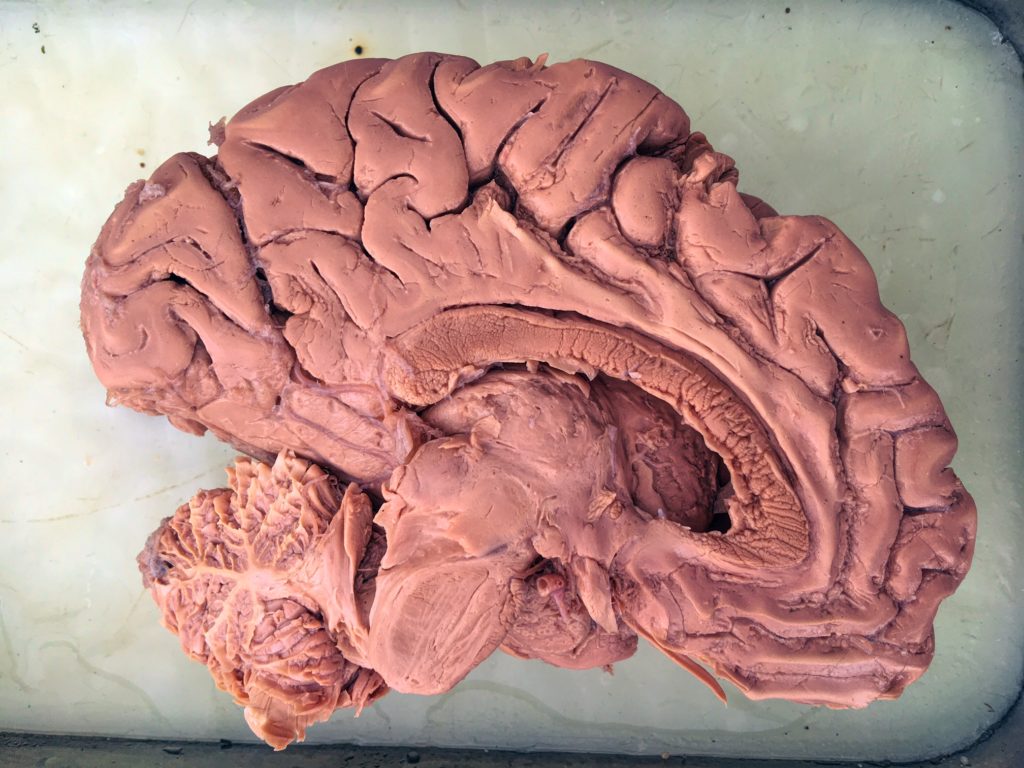 We started the day with a visit from the Papermaker!  Last year, it was Pikachu…
LEARN MORE:  Pikachu or Purkinje?
…but this time the mascot of the local Georgia-Pacific paper mill stopped by to hold a noggin!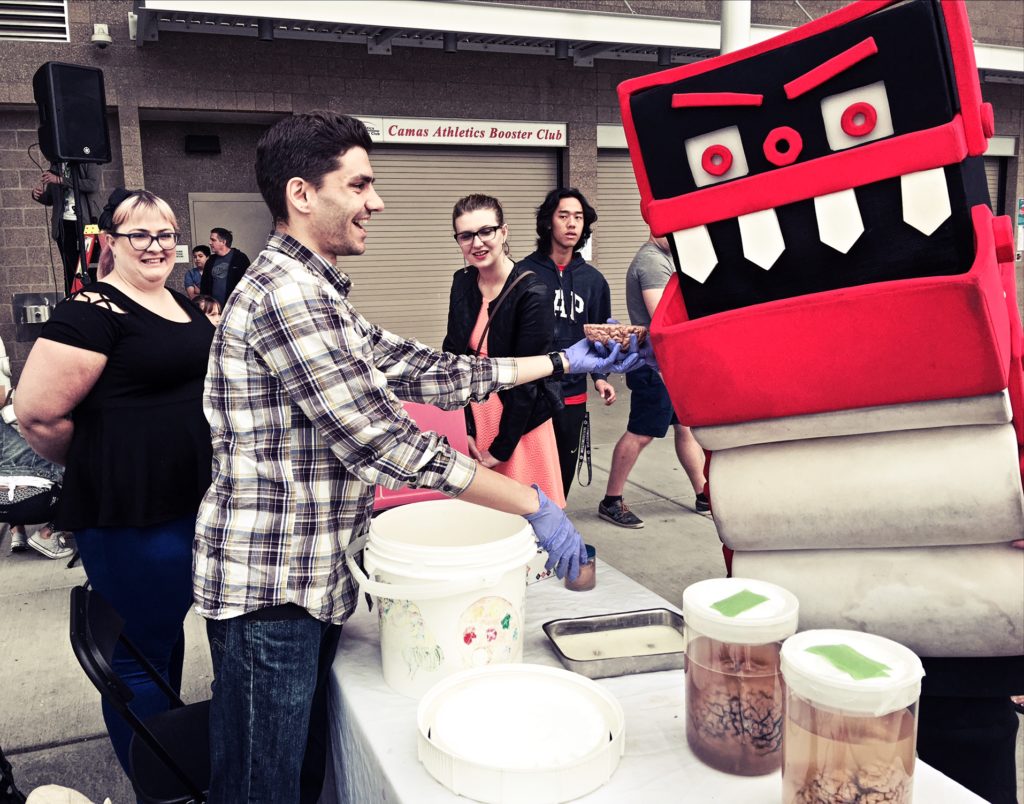 We also spoke with curious families, and answered insightful questions about brain structure and function, how brains change as kids grow, how to keep our brains healthy, drugs, sleep, and many, many other topics…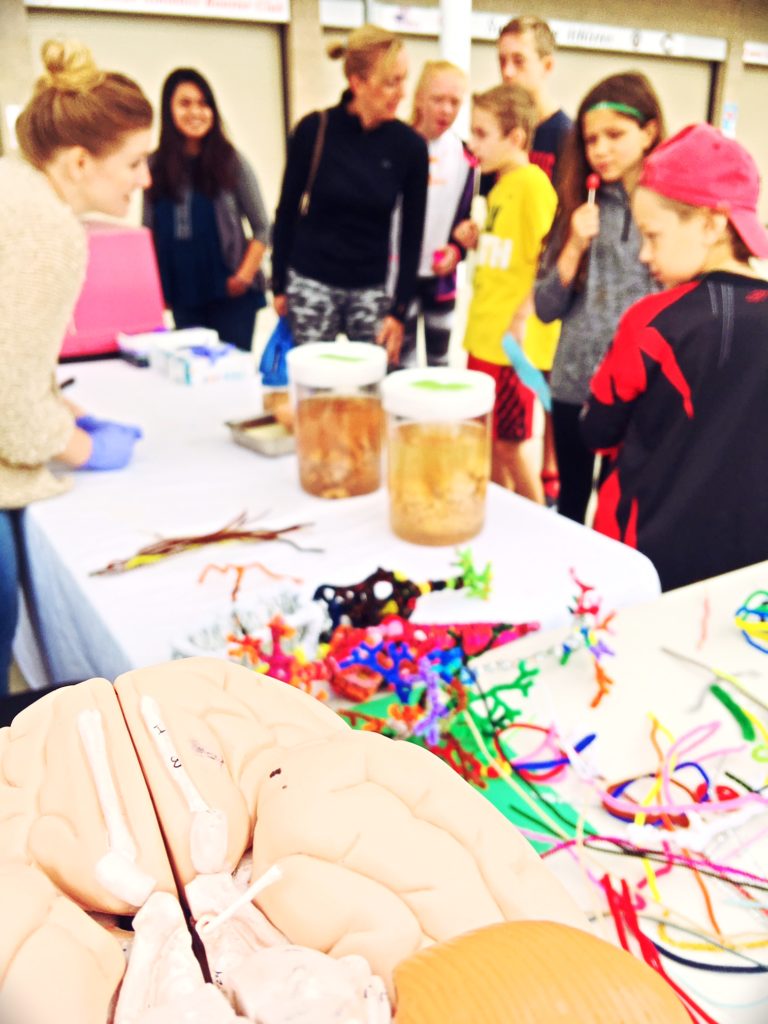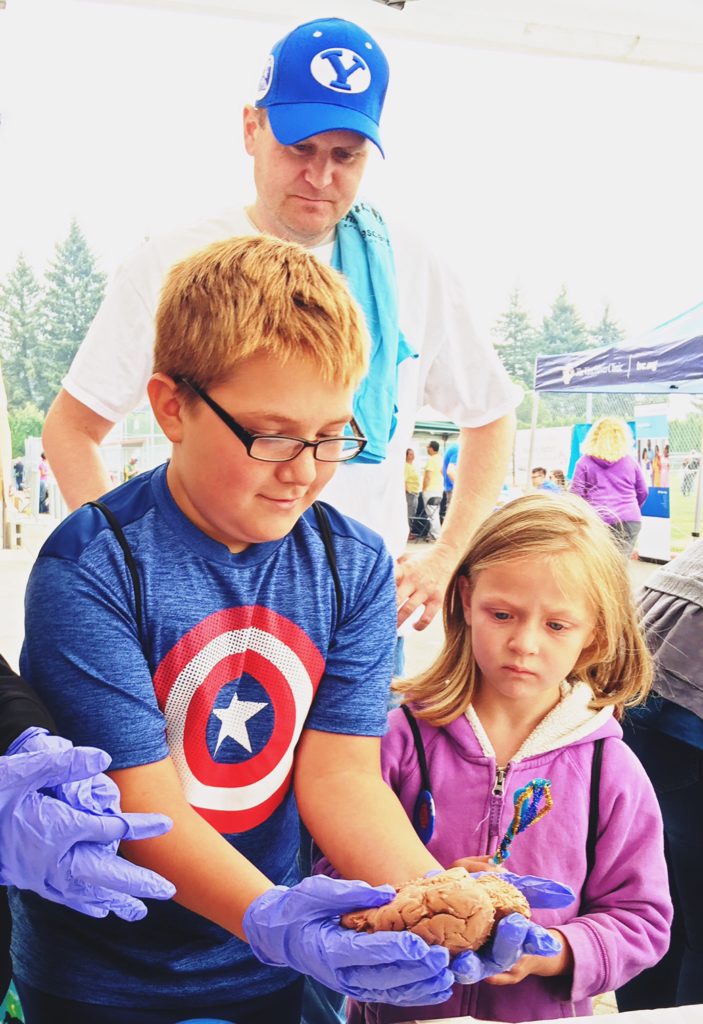 There is nothing quite like touching the very organ that makes each of us who we are…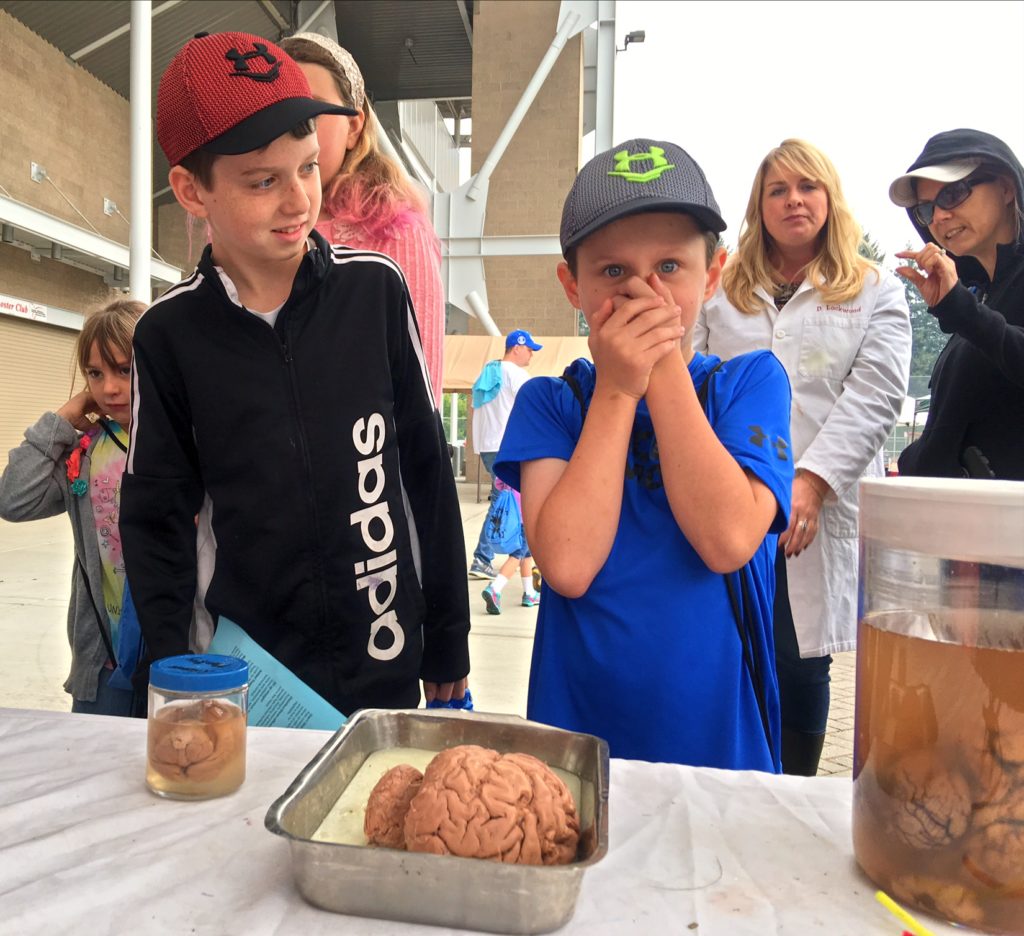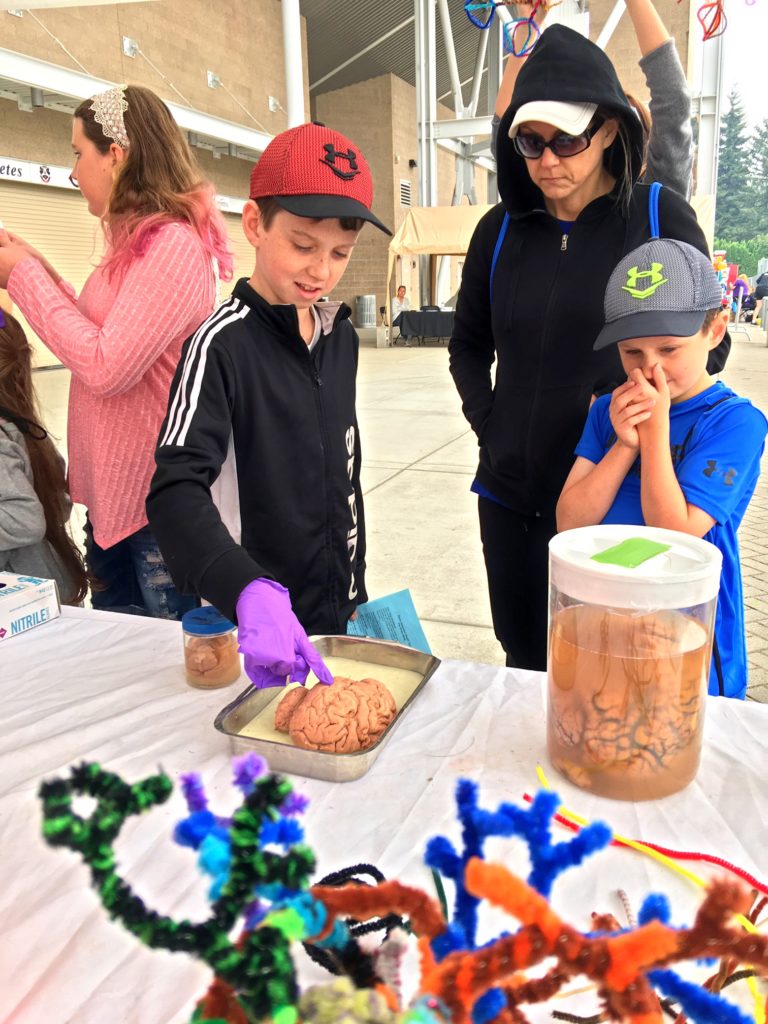 There is something exceptionally compelling about this hunk of tissue, with its networks of connected, diversely structured, current-carrying biological brain cell wires, which constantly convert energy from our environments into electricity, and route information about our experiences electrically and chemically through critical cerebral nodes along changeable, developing, organized synaptic webs…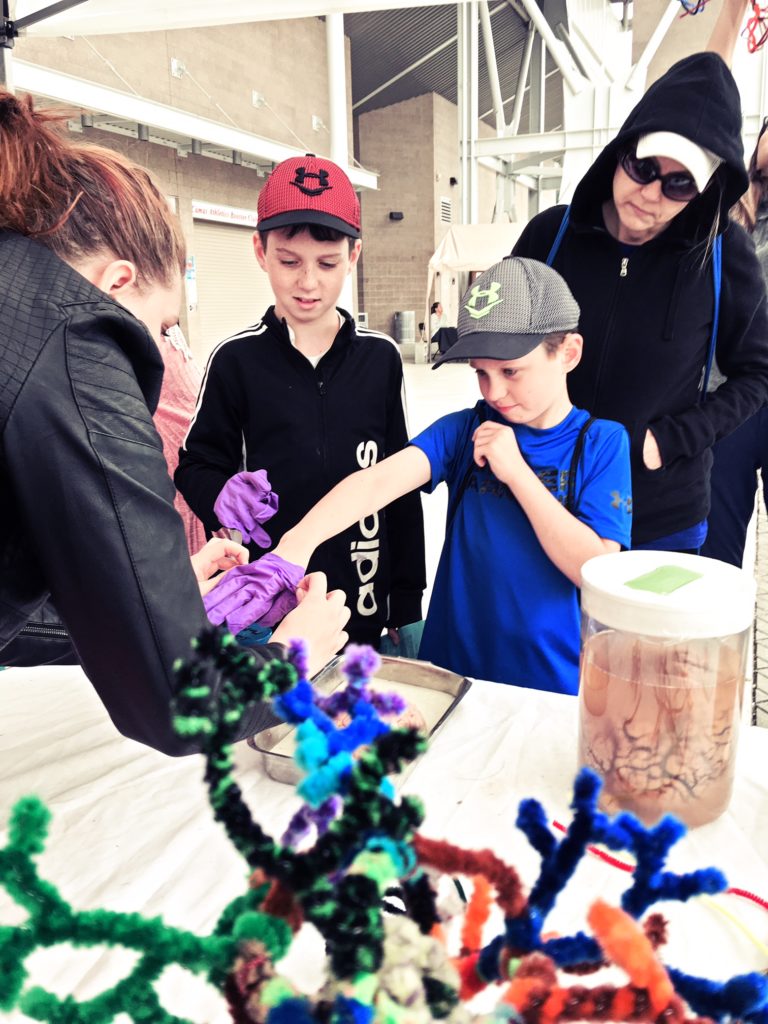 And this constant flow of information, and the networks of brain cells that channel it  –  are you 🙂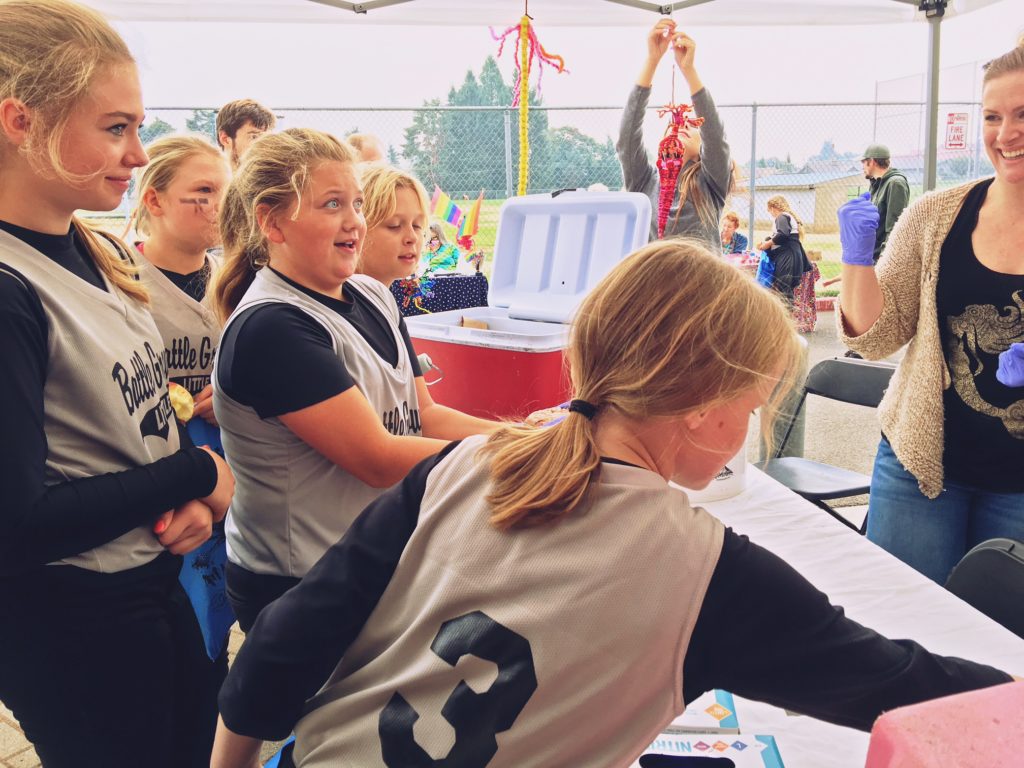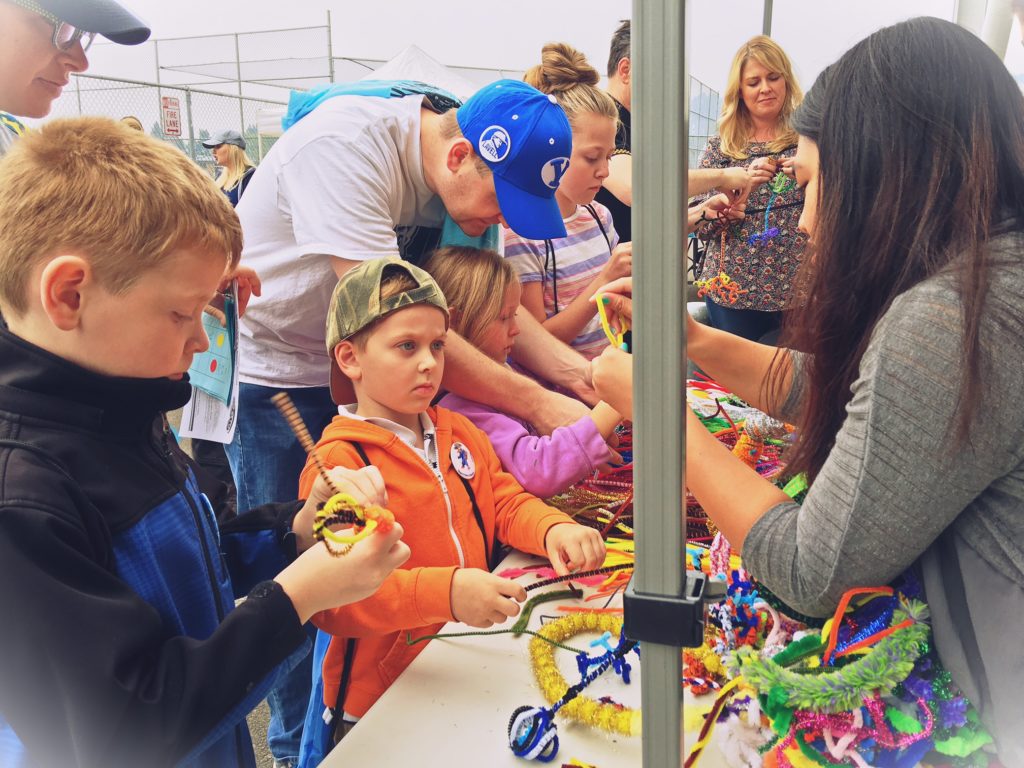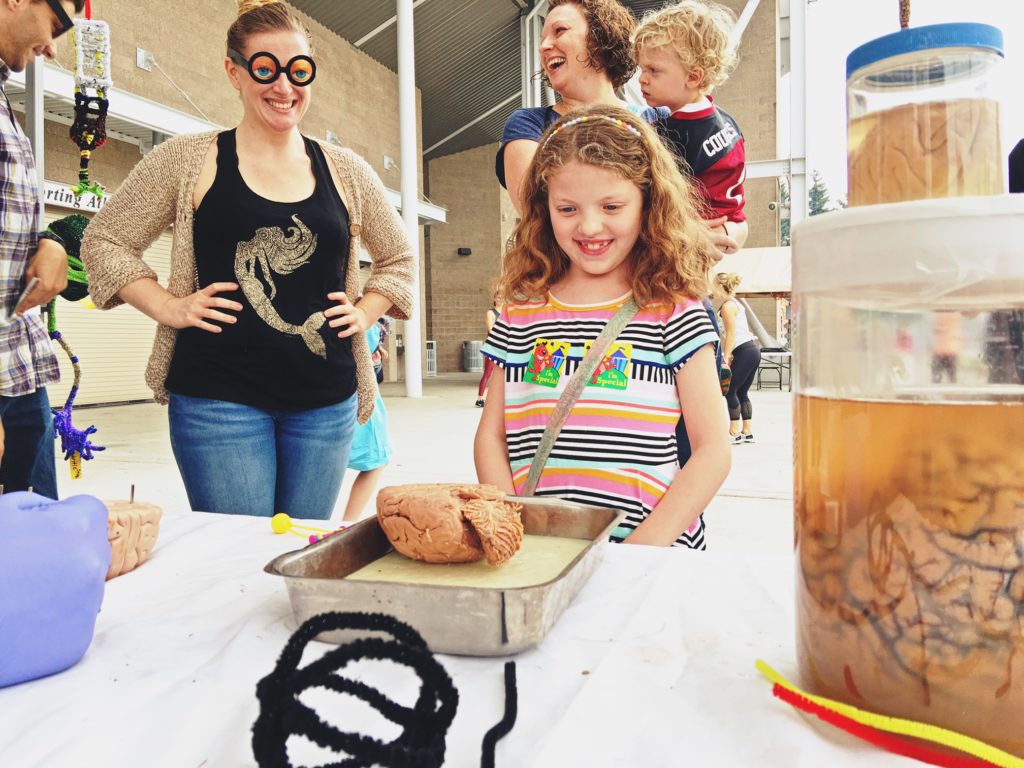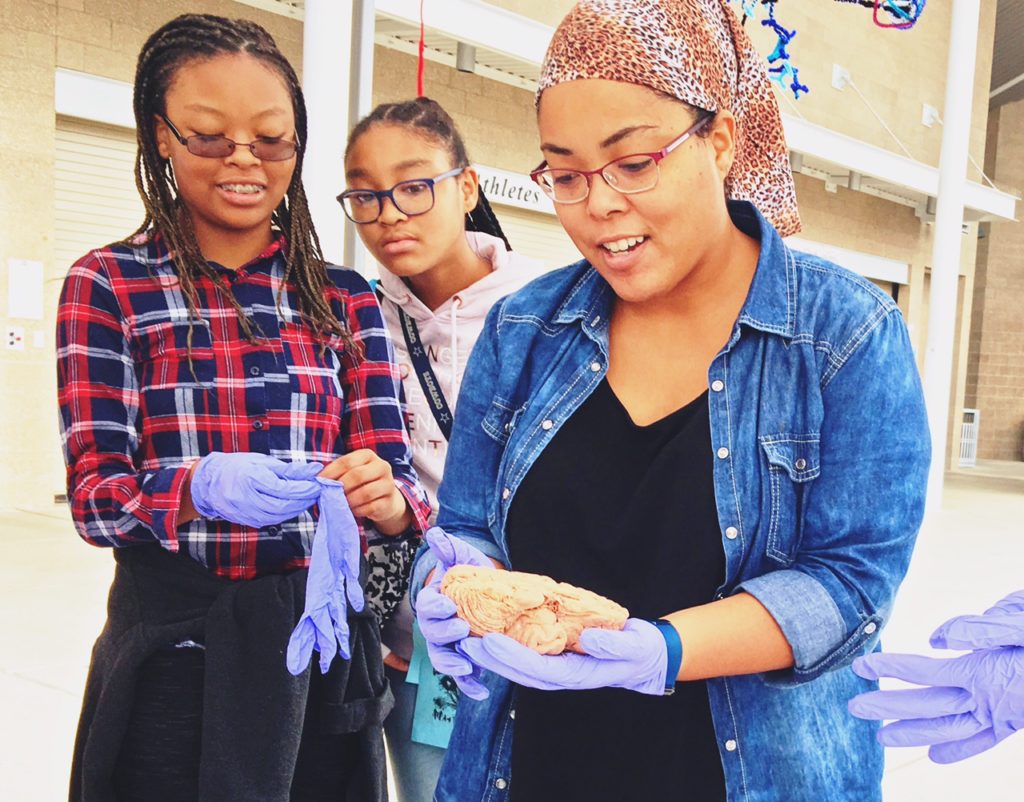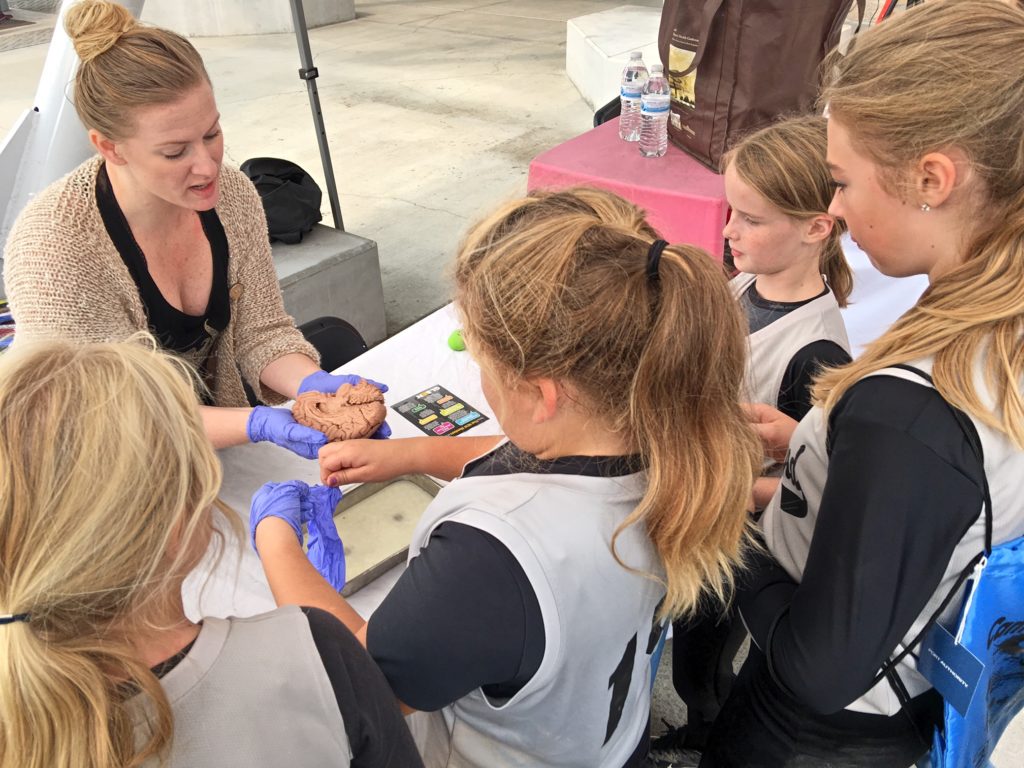 We also enjoyed twisting pipe cleaners into various types of neurons, including photoreceptors in your eye. Kids and parents got hands on experience with how the structure of a particular brain cell, like a retinal cone, can accomplish detection of specific electromagnetic wavelengths because of the pigment molecule it builds and distributes in the cone-like projection off its cell body.  Other cells don't express the gene to build this pigment, or the genes that govern construction of a cone, so they will not function in the same way…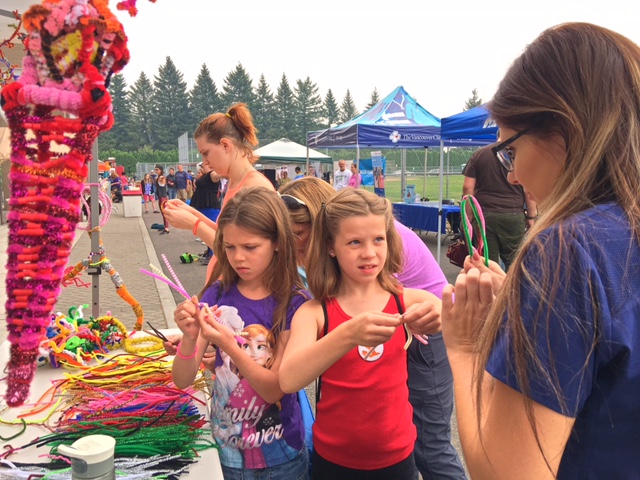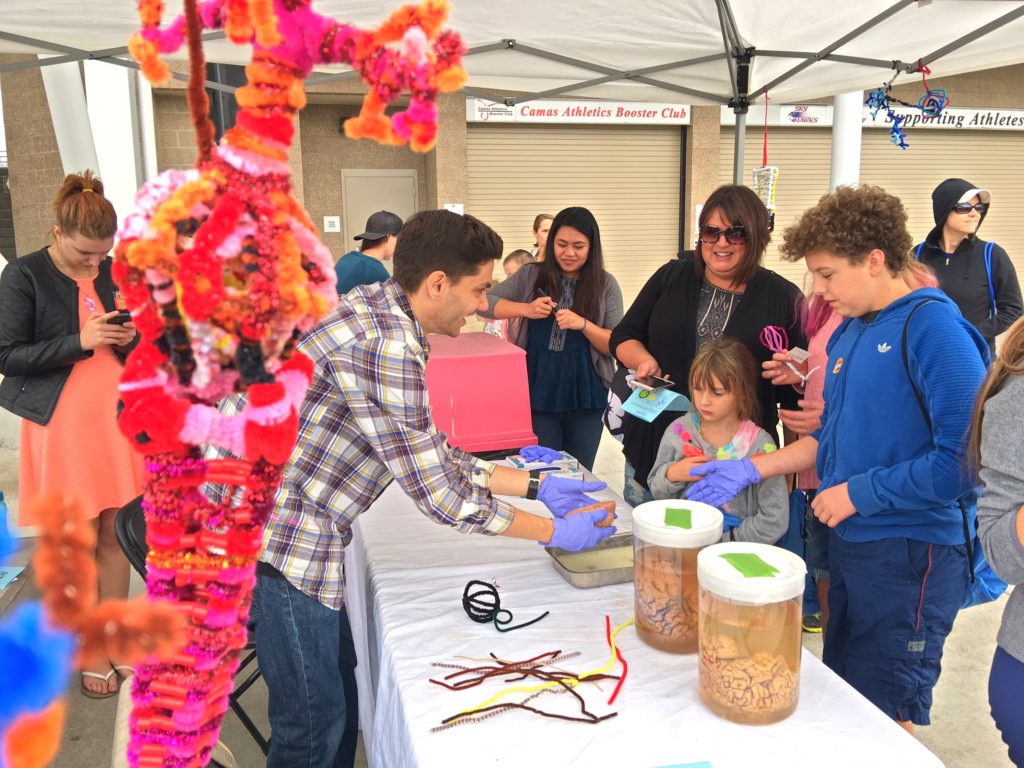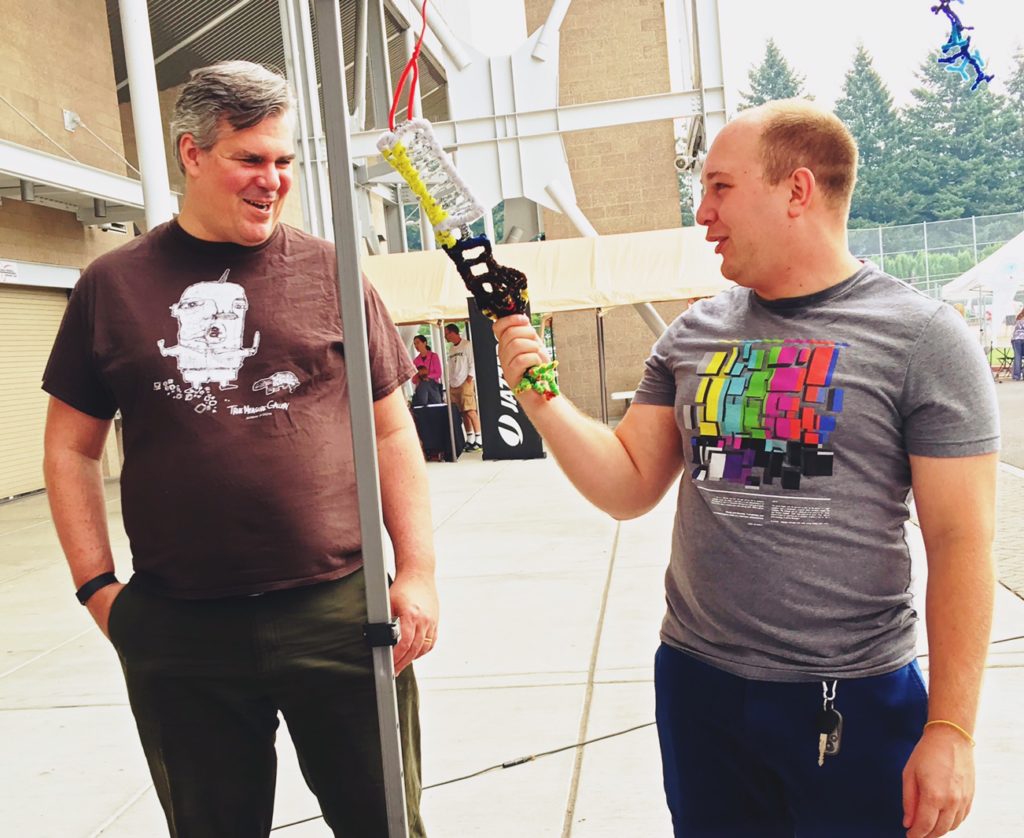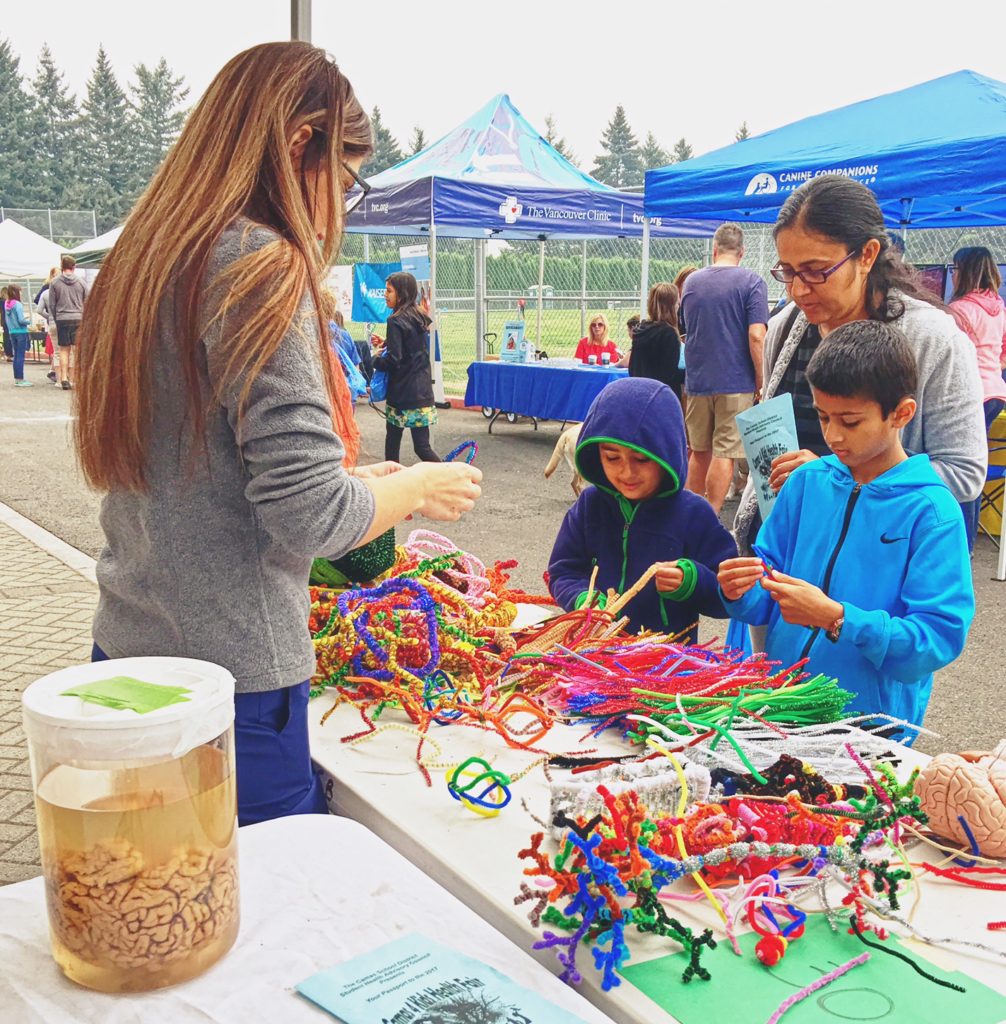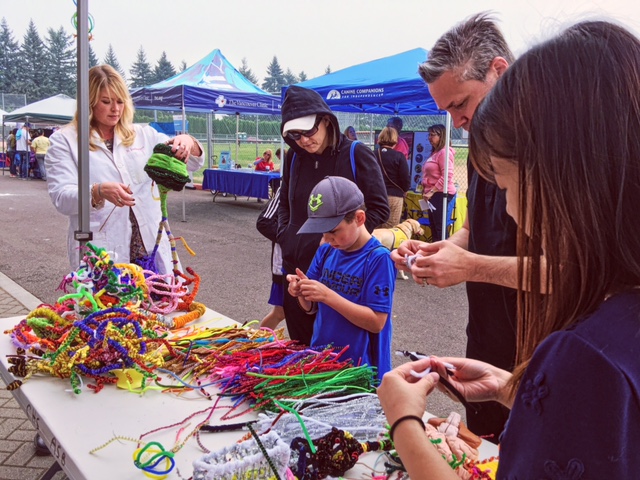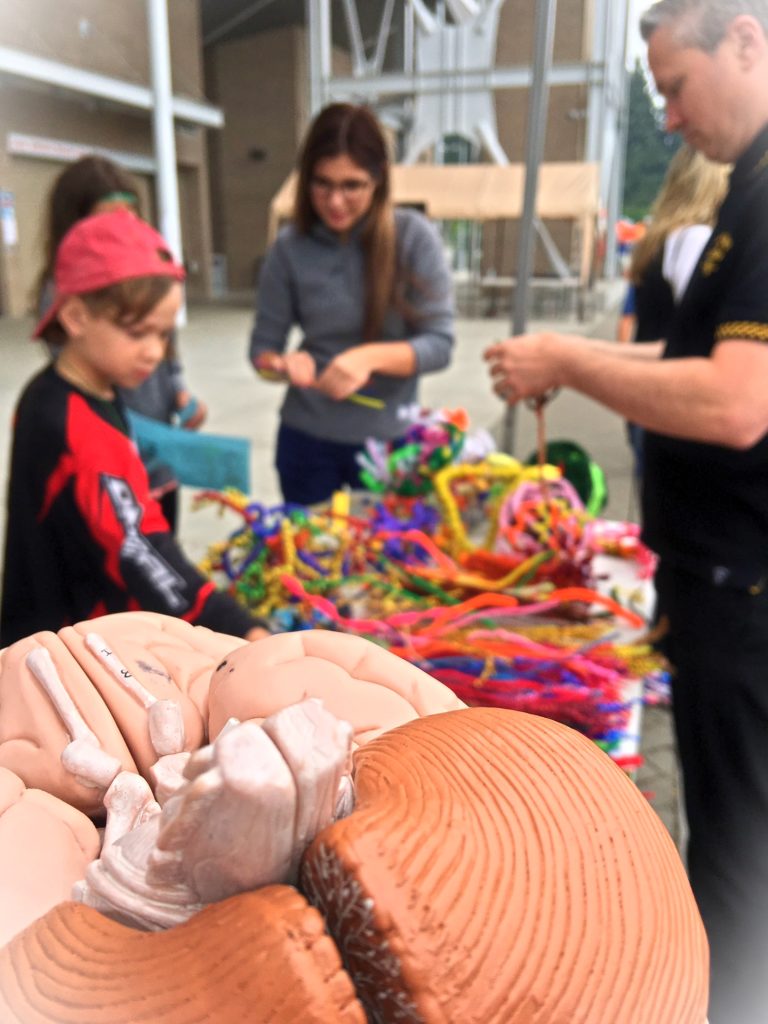 One well-known way to keep healthy is to move, and our volunteers definitely enjoyed the chance to dance (holding dendrites!) with folks at the nearby Jazzercise table!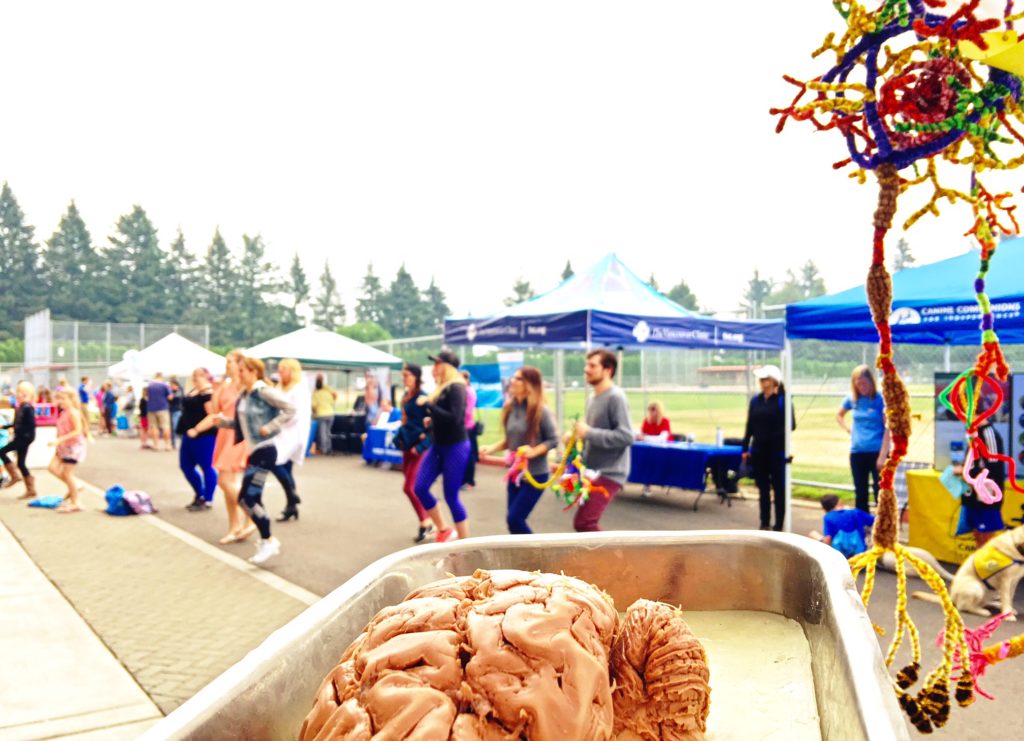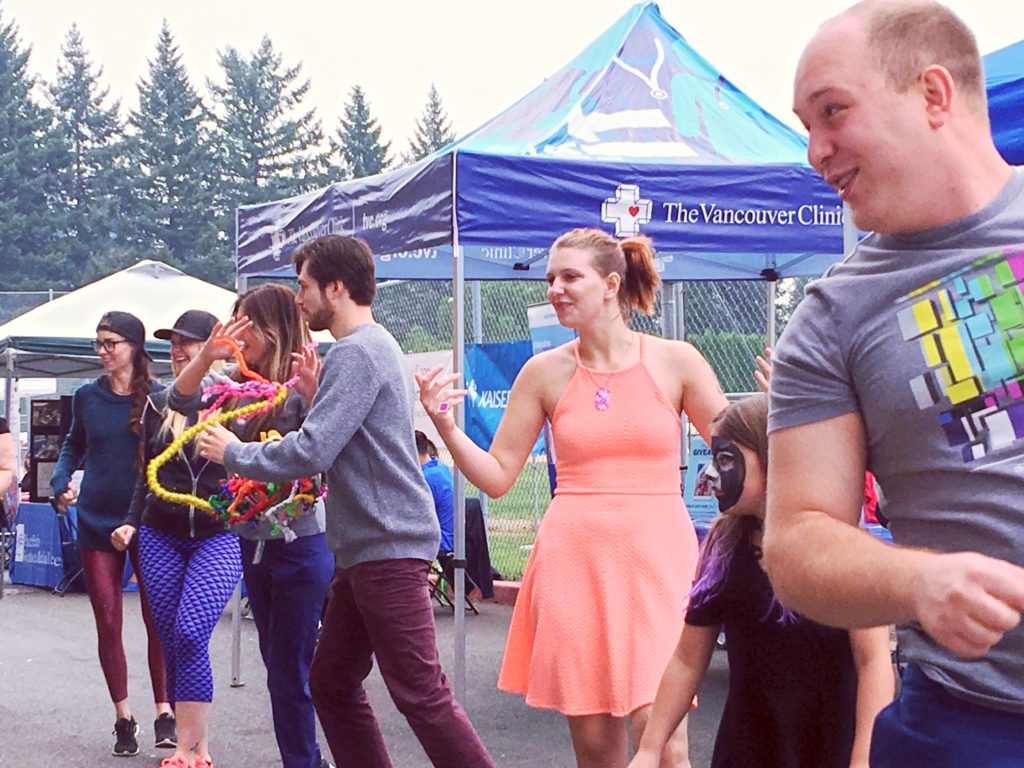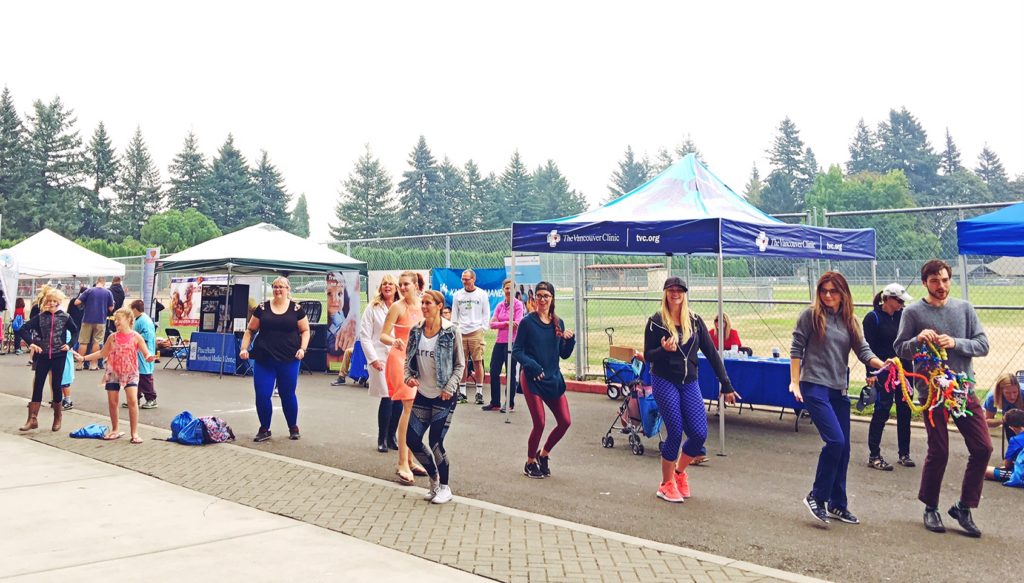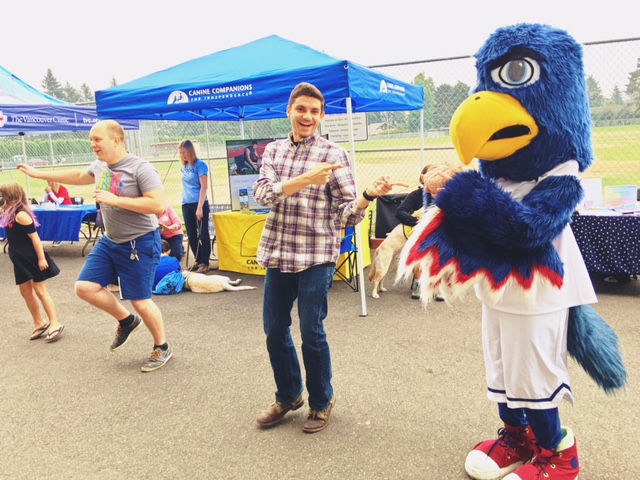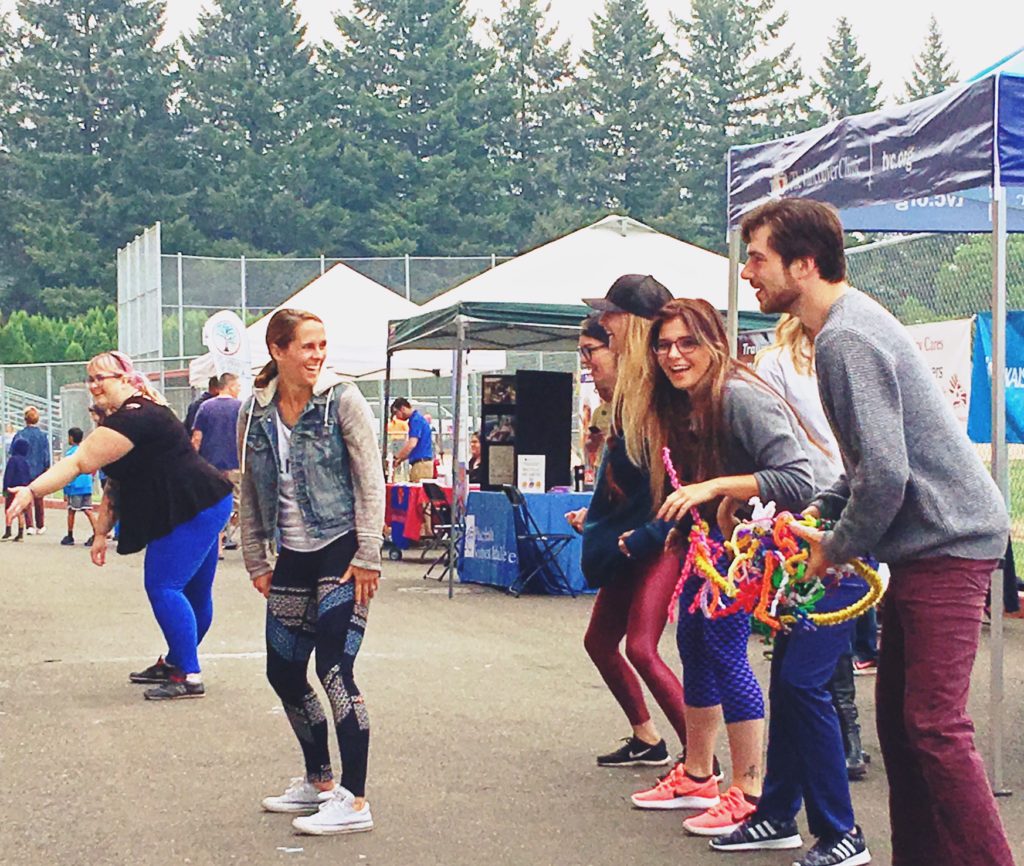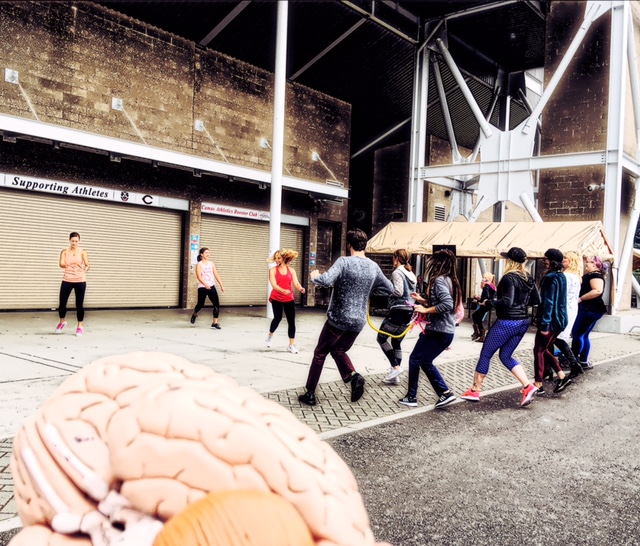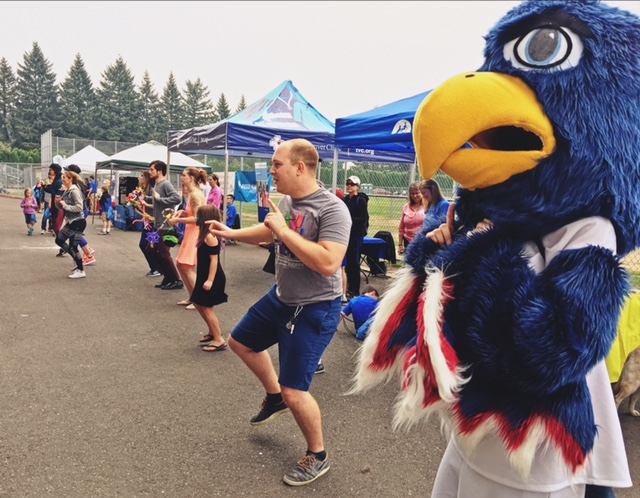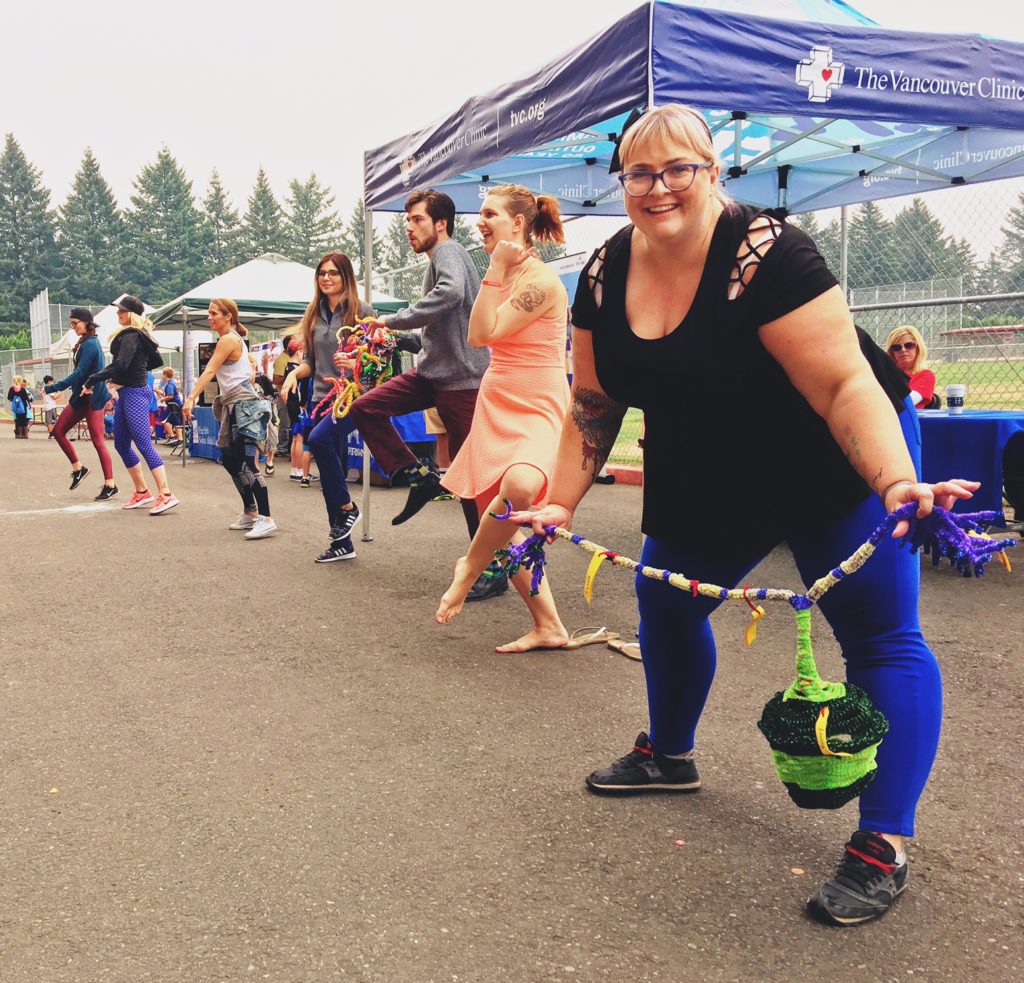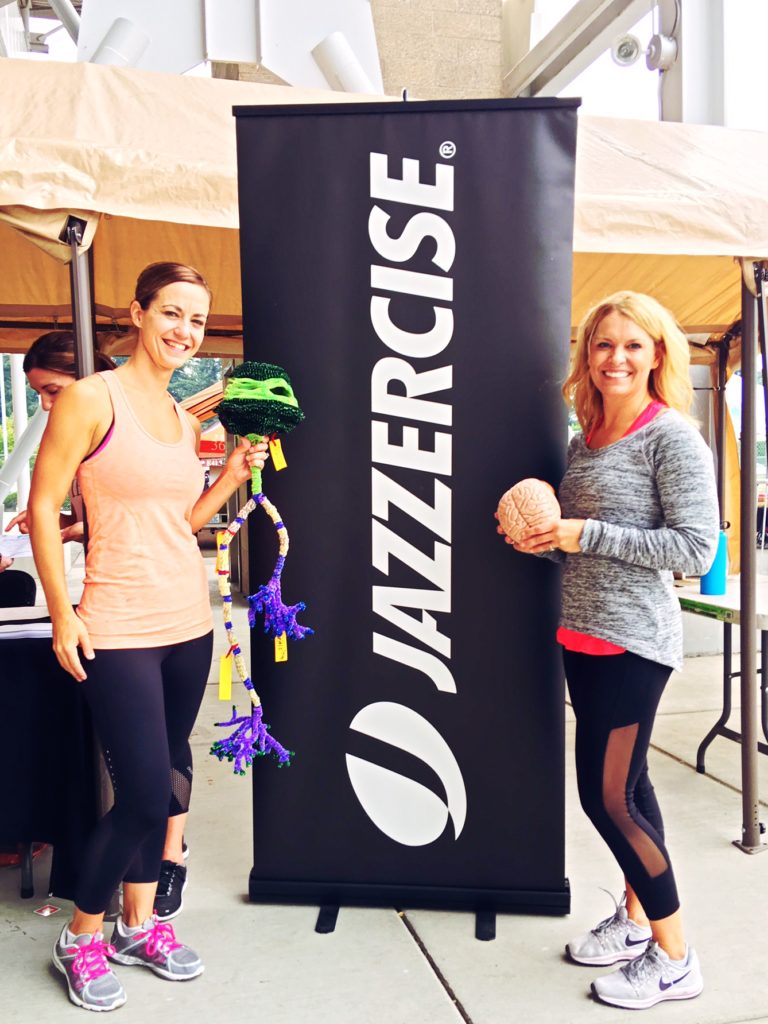 LEARN MORE:  The Influence of Exercise on Cognitive Abilities
Many thanks to our knowledgeable volunteers, and to the Camas School District Student Health Advisory Council (SHAC) for inviting us back to another Fair!