Post by Jessica Patching-Bunch, Noggin Resource Council member for Communications
NW Noggin volunteers were welcomed back to Karen Polis's Psychology classroom at Franklin High School in Portland to continue exploring the wonders of the brain.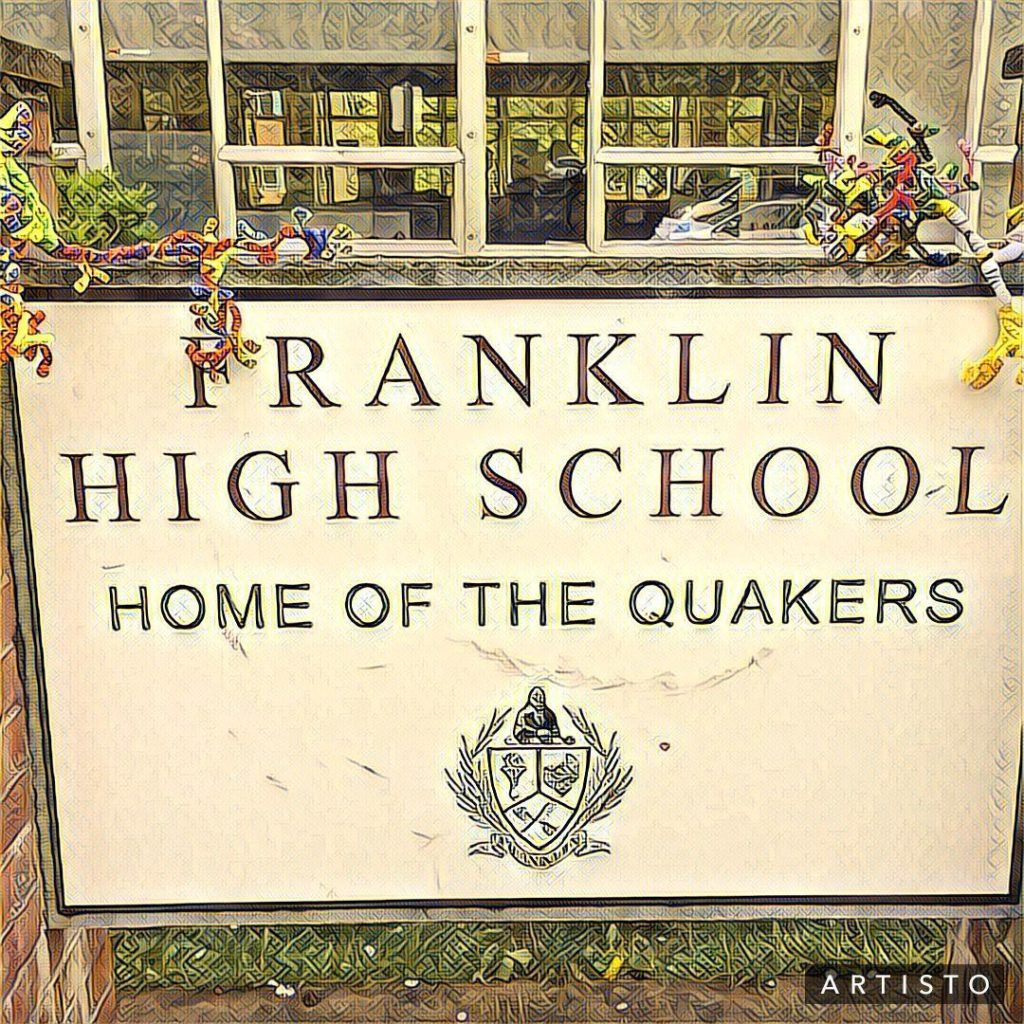 We'd already spent one morning investigating the link between brain activity and incredible music…
LEARN MORE:  Frequencies @ Franklin: Your brain on sax!
LEARN MORE:  From Moon Hooch to Split Cerebrums: What teens ask about brains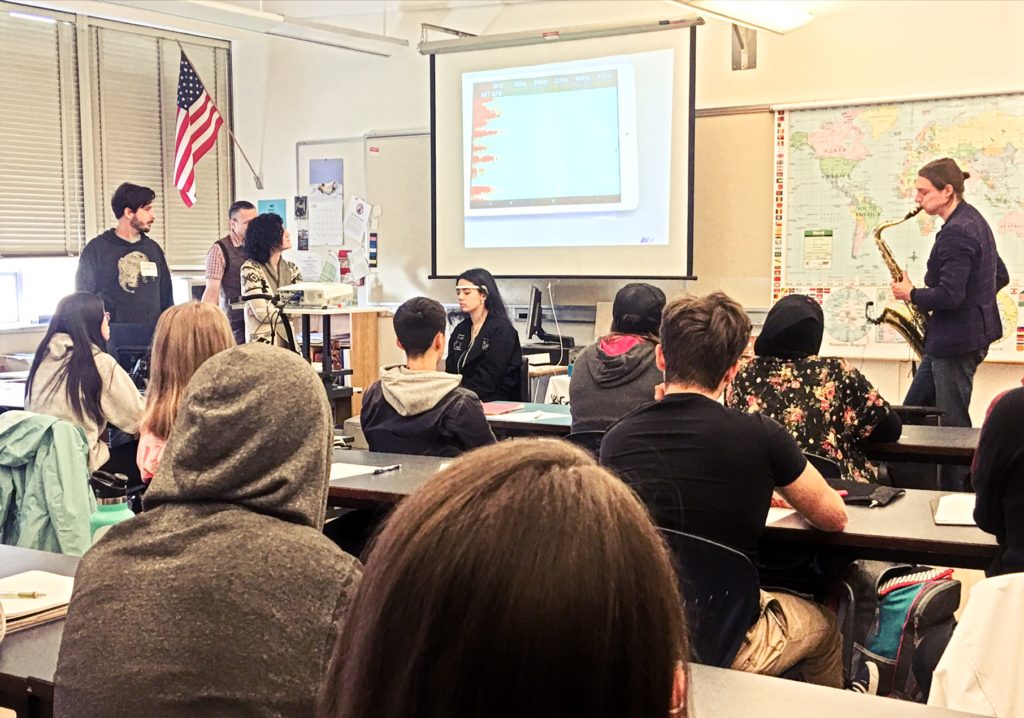 In the last period of our second day we used pipe cleaner neurons and cerebral models to discuss the structure and function of the brain and its delicate networks of cells. Of course the most anticipated part of our presentation was the screen printing neuron making and holding human brains!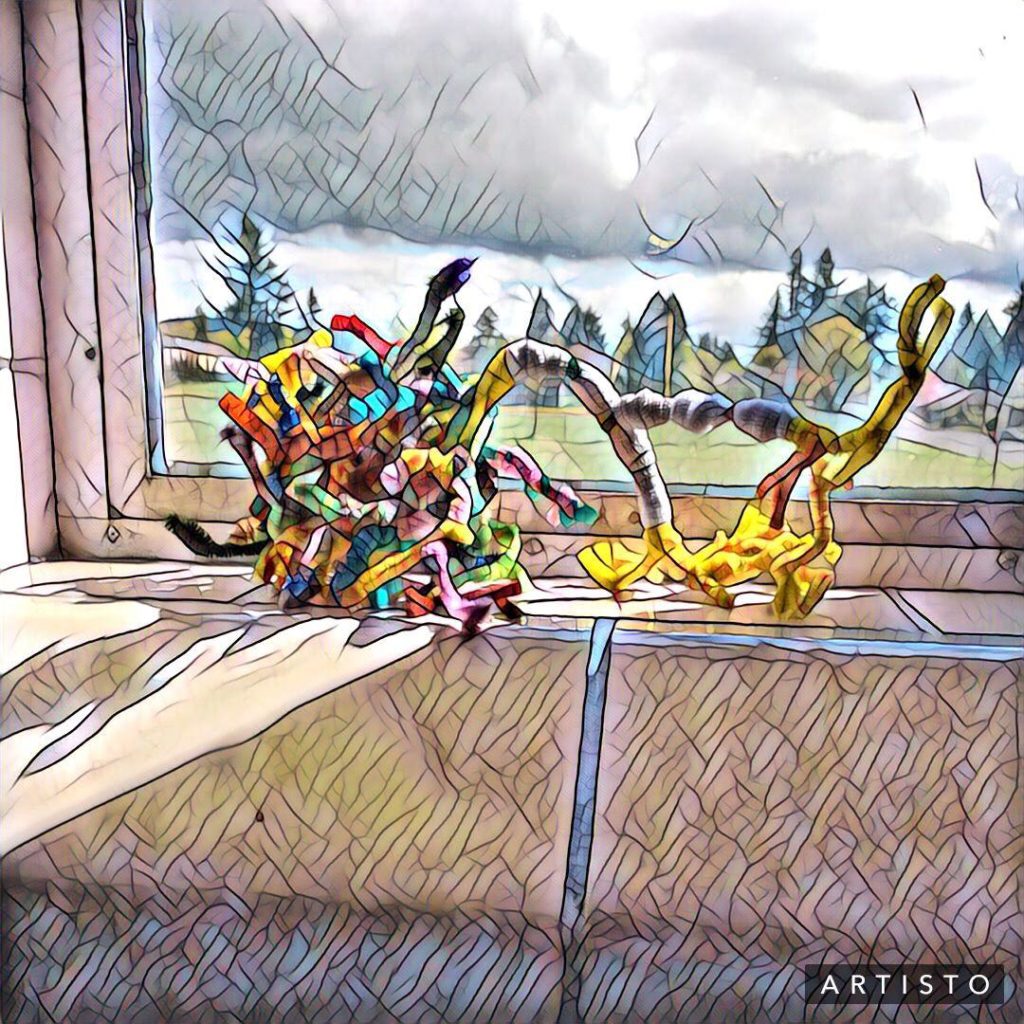 Our volunteers included Aliese Poole and Jessica Patching-Bunch from Psychology at Portland State University, and Christina Williams and Mary Ruth Marigomen from Neuroscience at WSU Vancouver.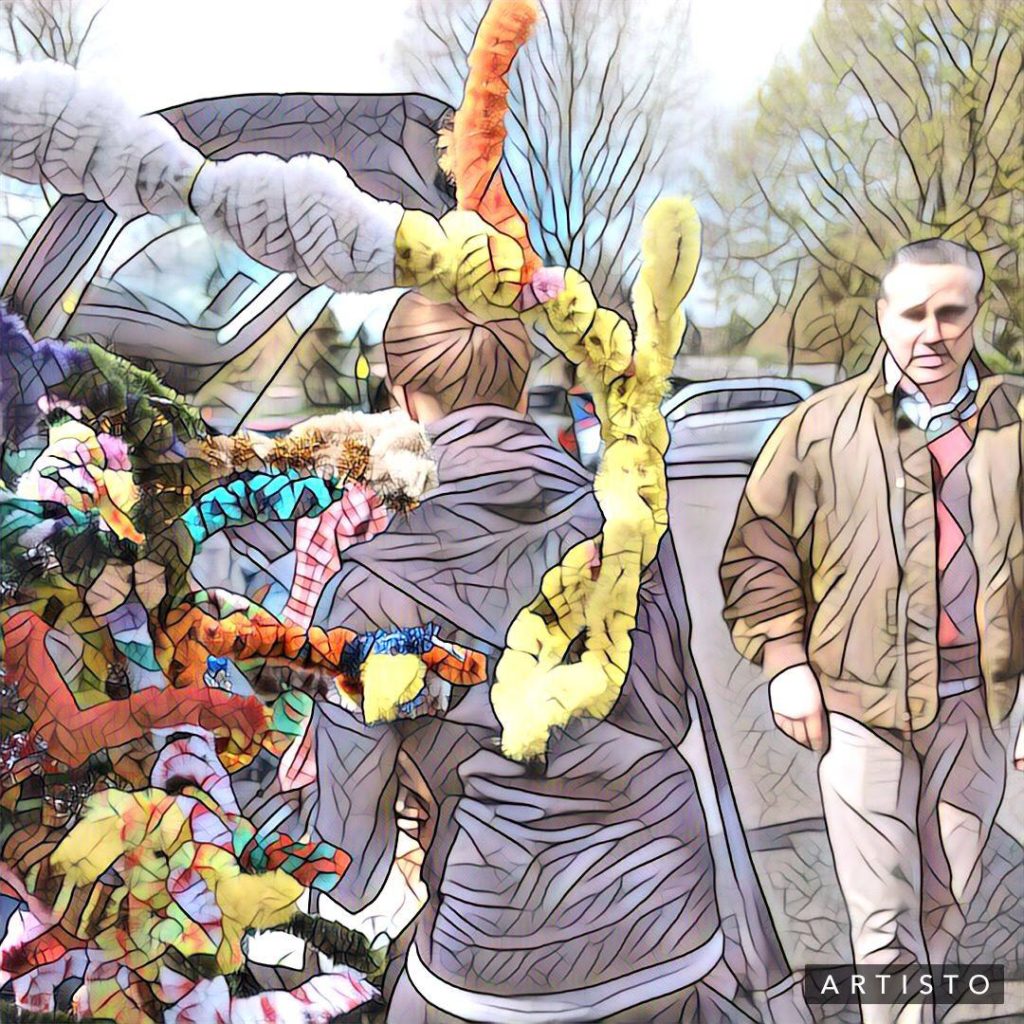 These 9th graders had been learning about Phineas Gage, and what role our frontal lobes play in personality.  Discussion regarding the frontal lobe also covered the importance of the critical periods of development during adolescence.  Together with questions about neuroplasticity and learning through exploratory behavior there was excitement around identifying positive habits for growth.
LEARN MORE:  Franklin and Phineas Gage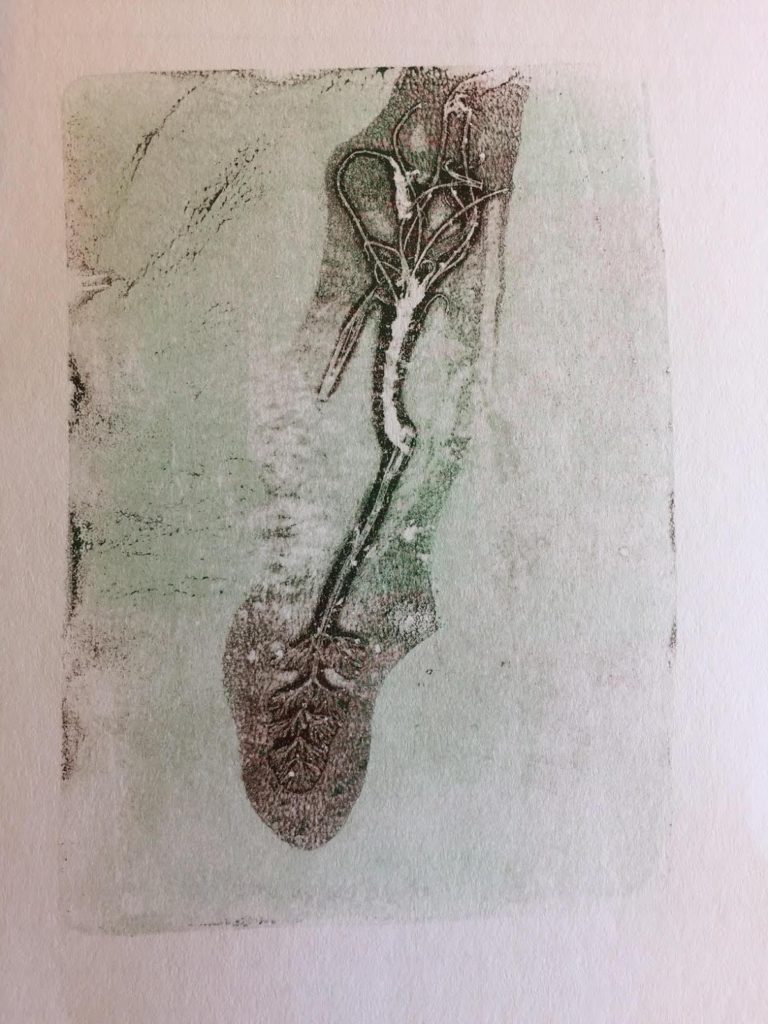 At the end of a school day it can be tough to hold a high schooler's attention but the possibility of looking at real human brains kept them curious and engaged. The fresh prospect of nature-inspired art projects had students gathering handfuls of local greenery to use along with printing ink and gels.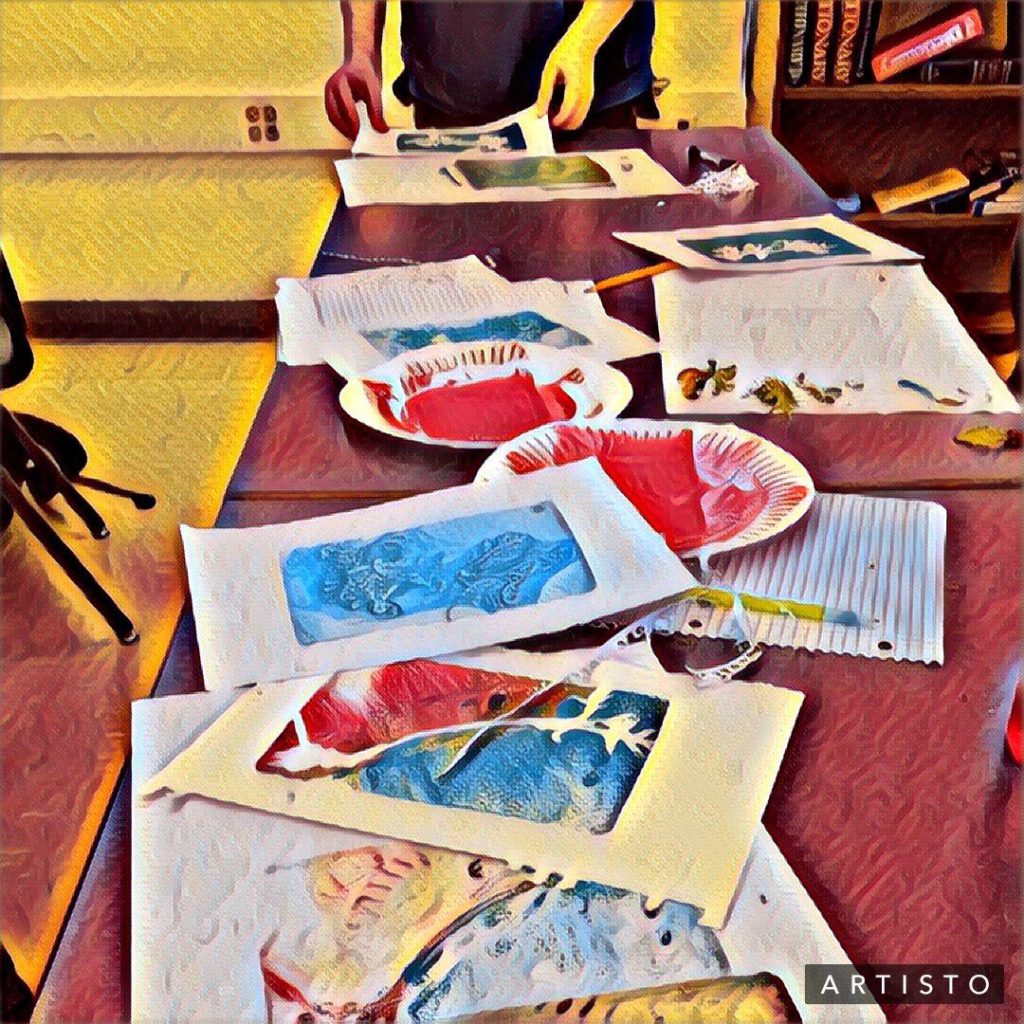 Students were curious to learn that the initial arrival of visual information from the eyes in in occipital lobe cortex towards the back of your head!  The phrase "Eyes in the back of your head" was referenced to recall the location of the occipital lobe. We examined the human brains we'd brought and pointed out the visible optic nerves and "chiasm" (crossing in Latin)  –  the point where may axon cables cross…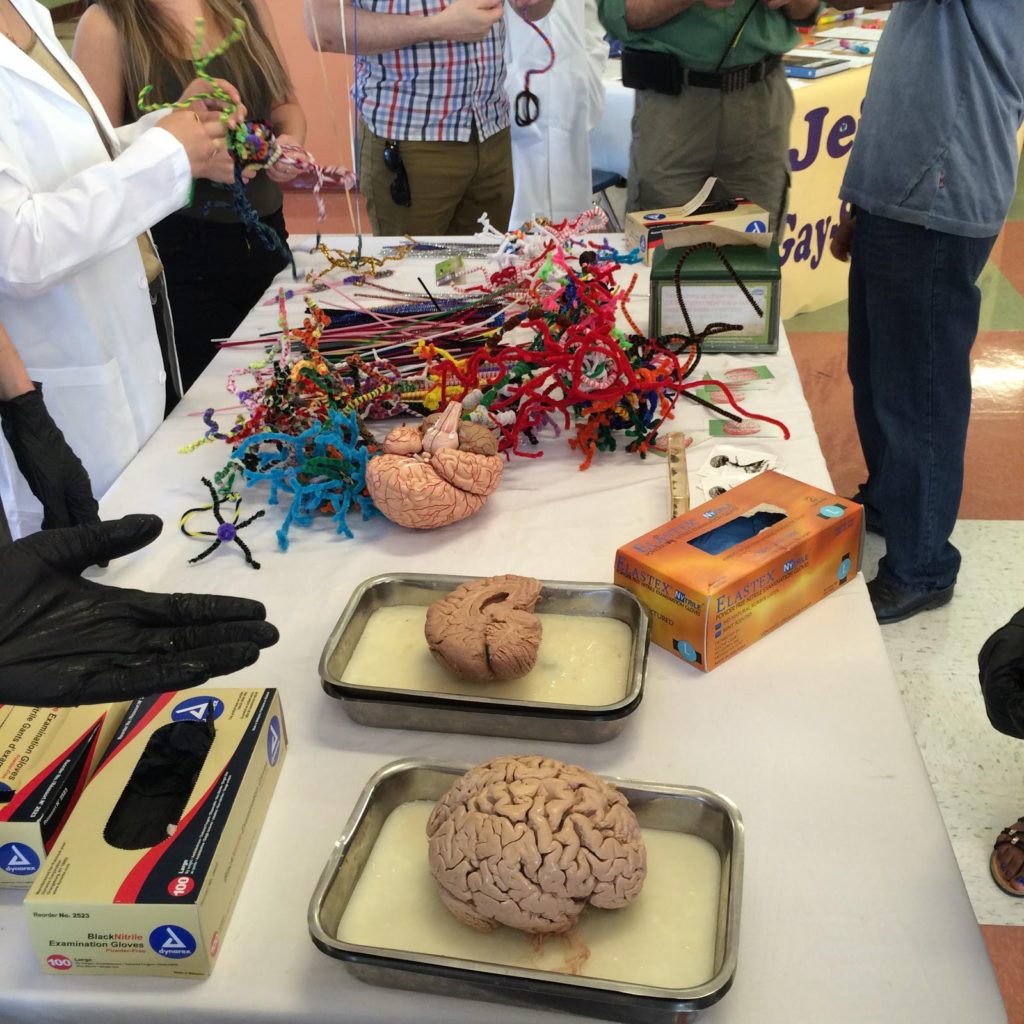 When we asked "has anyone ever held a human brain before?" we discovered that a few students remembered their prior experience with NW Noggin at Franklin from last summer!  These seasoned brain enthusiasts encouraged their classmates to poke, hold and examine the incredible structure that we all house between our ears!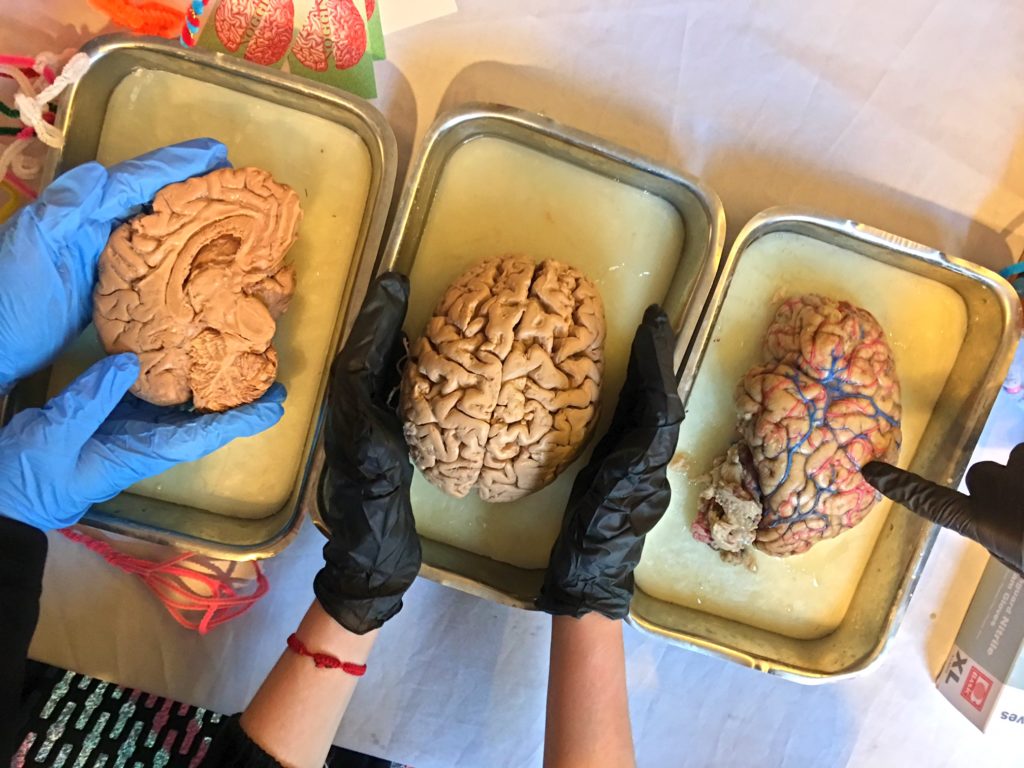 Thank you to Franklin High School and Karen Polis's Psychology class for another fantastic day of art and neuroscience!