We love to promote brain awareness in classrooms and public venues all year long, but a definite highlight is  the extraordinary lecture series organized by the OHSU Brain Institute during Brain Awareness Season!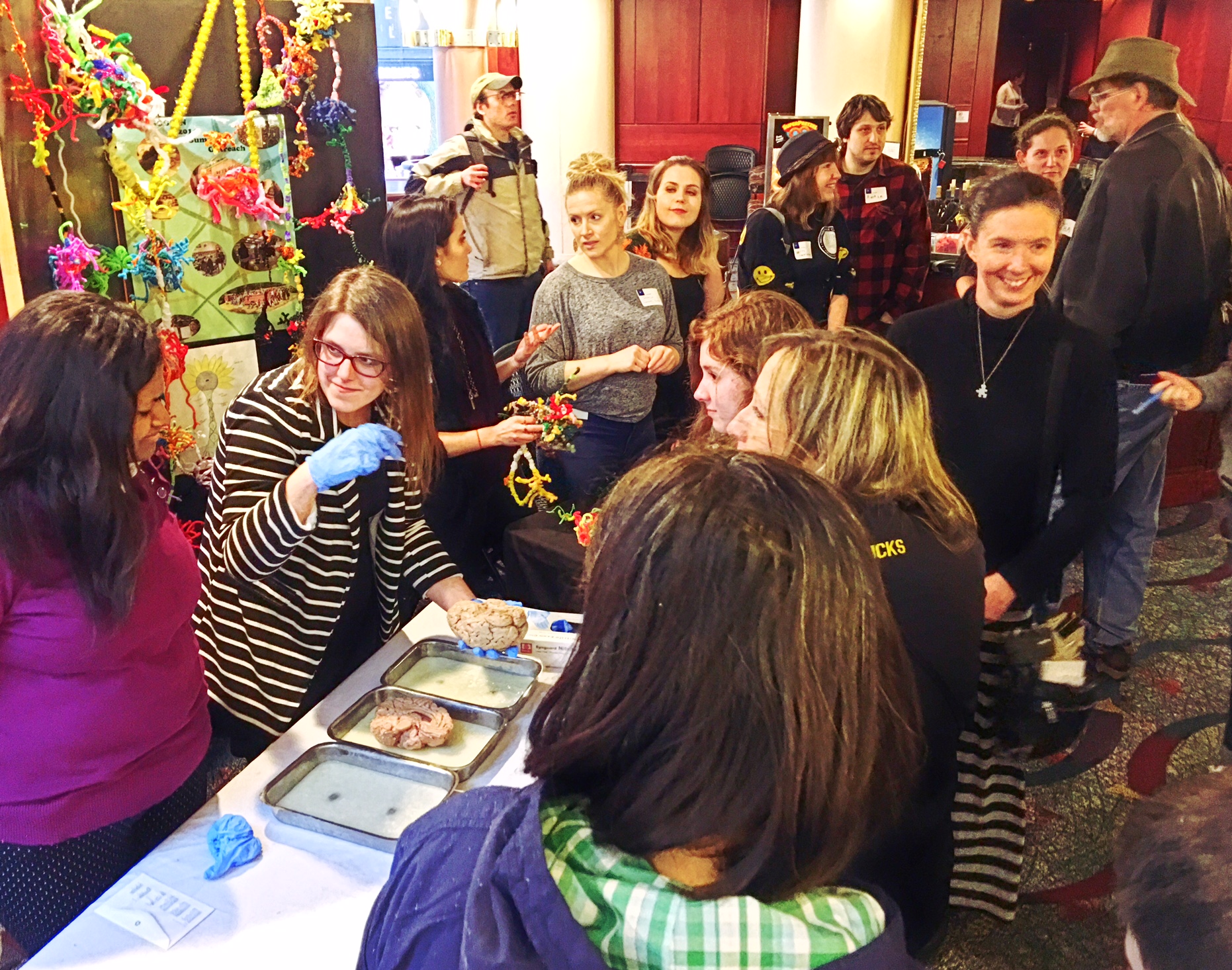 Our outreach volunteers look forward to hearing from experts invited by OHSU, and presenting brains and brain-related art to lecture attendees…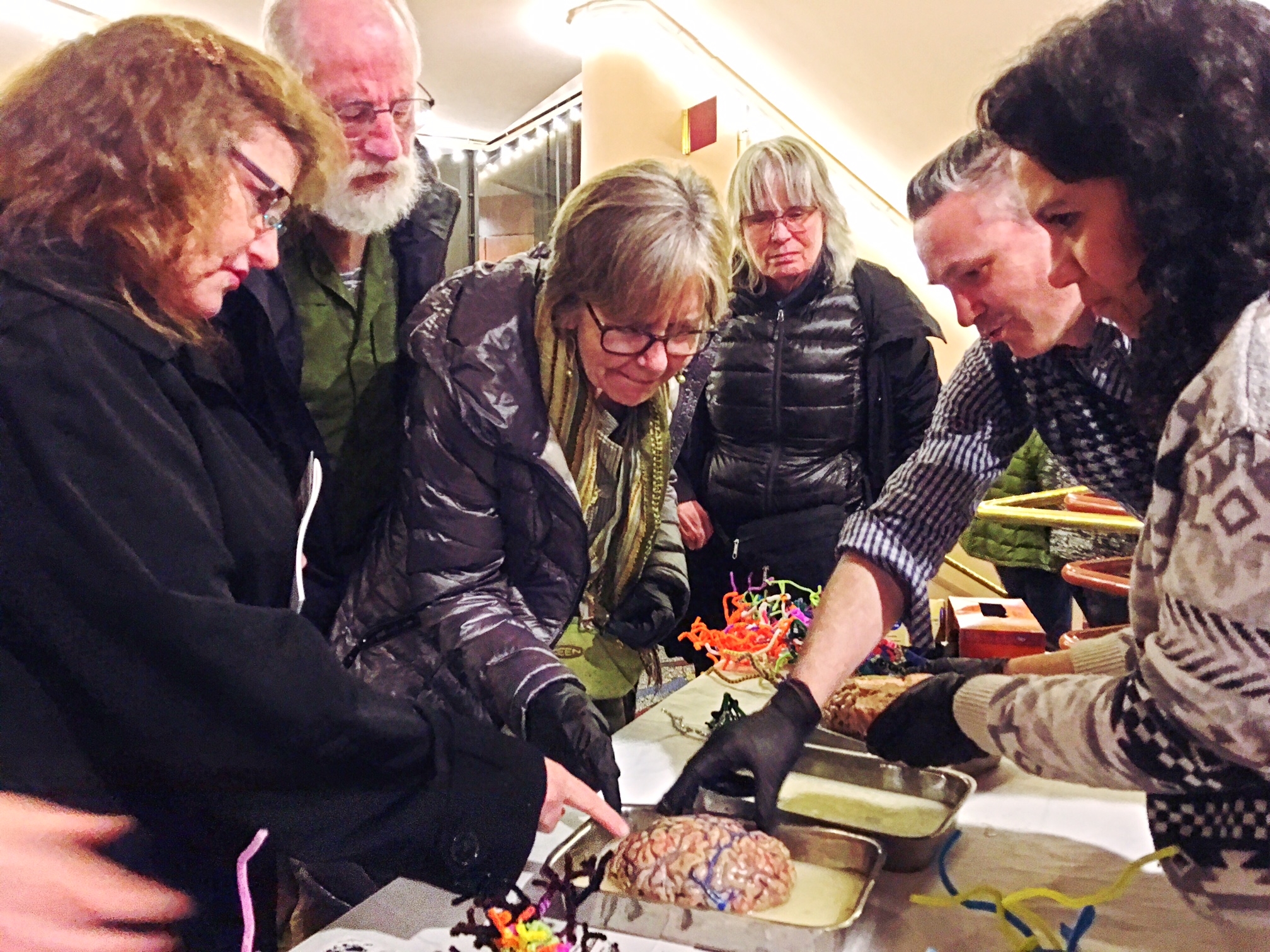 This year's series just wrapped up at Portland's Newmark Theater with a fascinating talk on sleep and the brain.  Learn more about the neuroscience of slumber, plus details and discussion of lectures on psychopathy and touch at the links below..!