By Jessica Patching-Bunch, Psychology @ Portland State University & NW Noggin Resource Council member for Communications
What role has NW NOGGIN played in shaping my educational and career trajectory?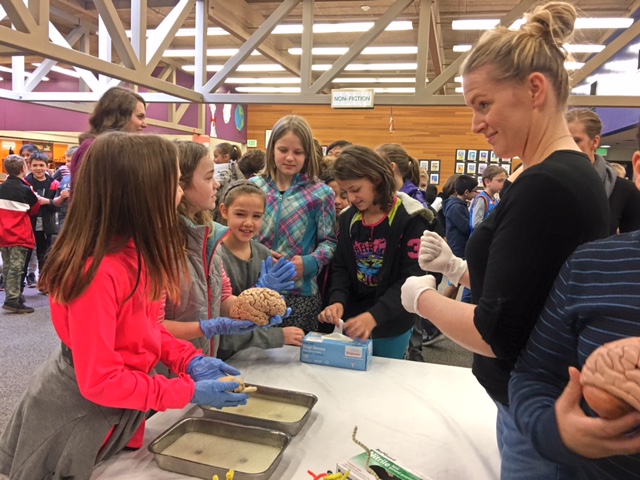 The answer to this question has been harder for me to articulate than I would have thought because my involvement with NW Noggin has completely changed my direction and future goals.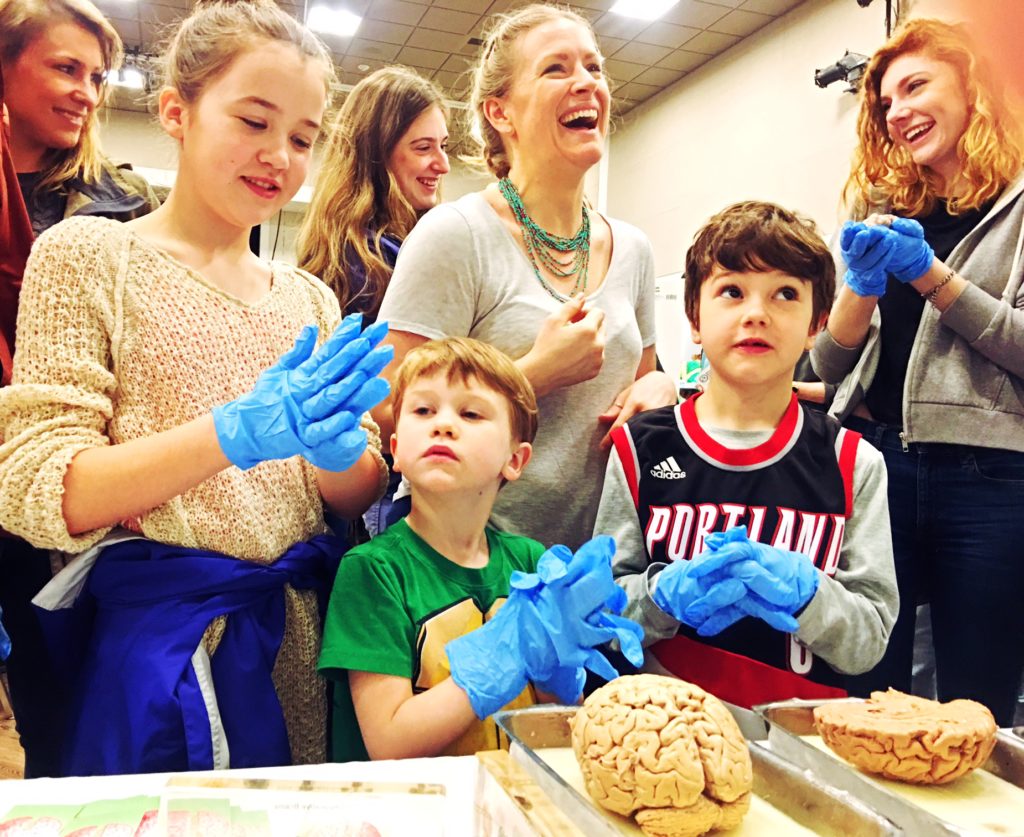 I began my junior college classes knowing that I had an interest in Psychology and understanding the human condition. With my busy schedule and strong aversion to large debt I was only taking a couple of classes at a time when I could afford to pay for it. My pursuit of an undergraduate degree went on like this for eight years. When I FINALLY transferred to PSU I was still heading toward a psychology major but lacking any real idea of what I wanted to do with my degree or what my options were…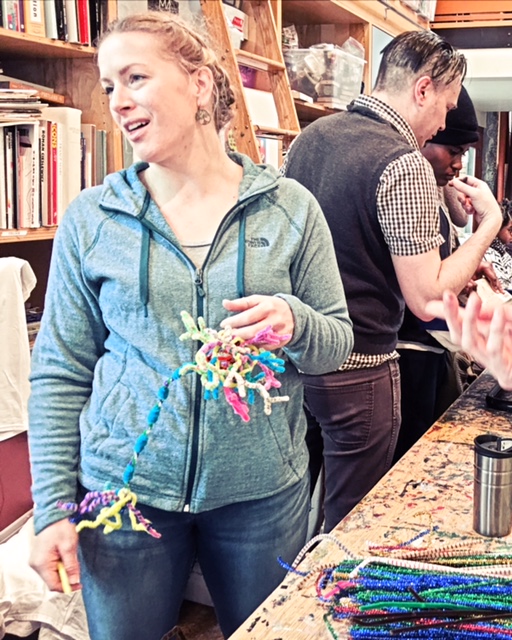 In my junior year, I signed up for a class called "Perception" this class introduced me to Dr. Bill Griesar and artist Jeff Leake as well as my love for learning about neuroscience through art.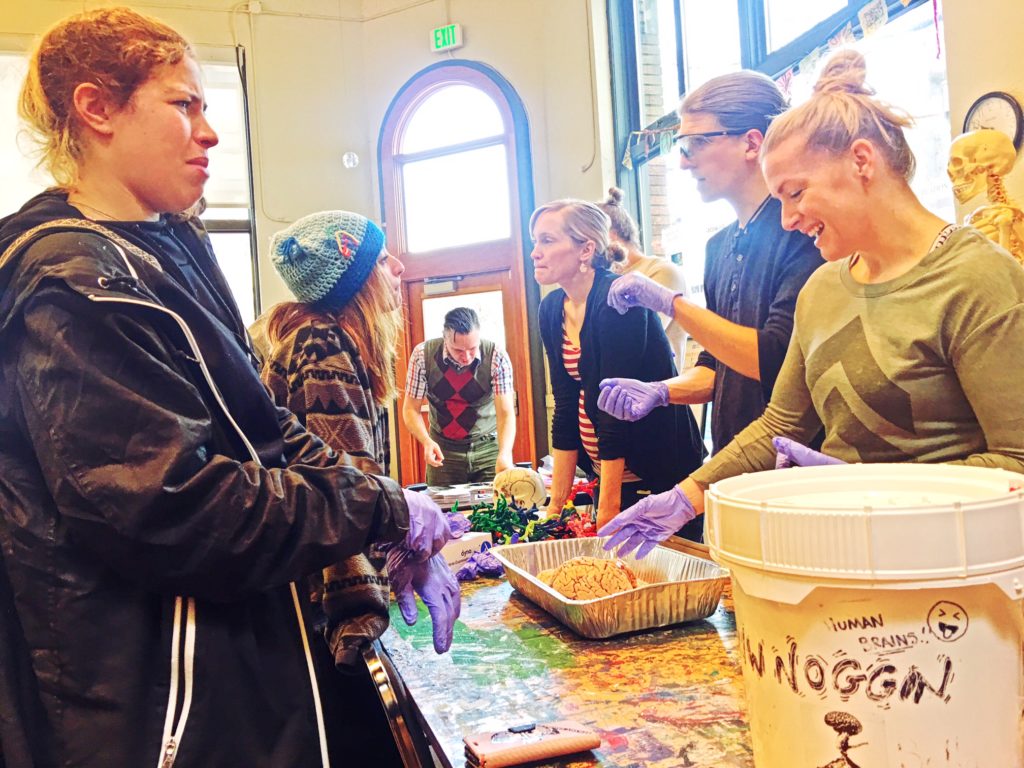 I remember on the first day of this class I was very intimidated by the introduction to the aesthetics of neuroscience. I was sure that I did not have the foundation for understanding this type of material. As the class went on I learned, not only that Bill and Jeff had an enthusiasm about their teaching that made it easy to understand, but that I loved learning about neuroscience. I went on to take every neuroscience class I could fit into my schedule and discovered that the biological underpinnings of human behavior are what really interest me. Somewhere in this time I was introduced to NW Noggin.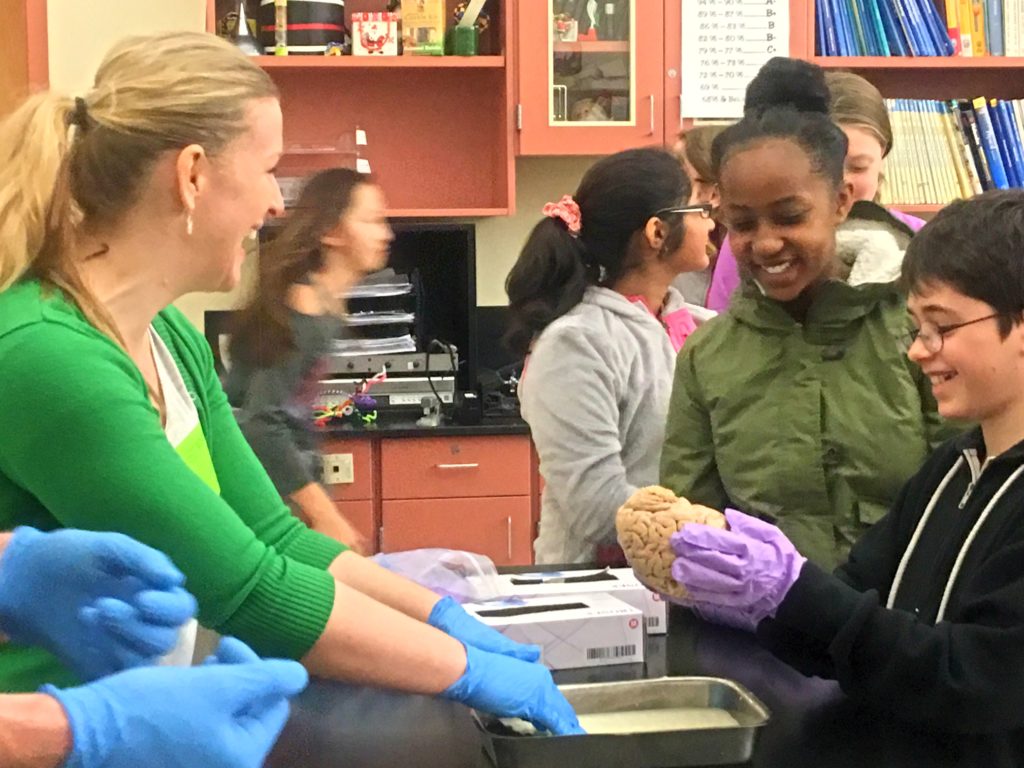 Volunteering with NWN has presented new opportunities to grow and be challenged. Teaching what I have learned about neuroscience to groups of up to 90 kids at a time was very intimidating at first. The public speaking, presentation and group management skills and experience that I have acquired through my volunteer work are invaluable.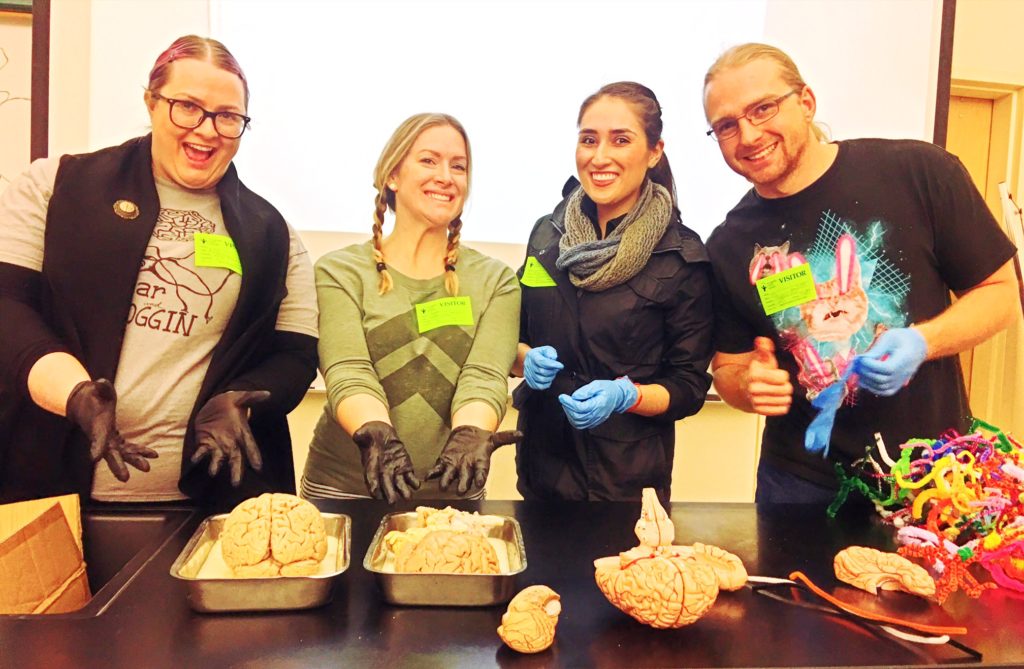 The opportunity to reinforce what I have learned by explaining it to others is great for my own retention of the material, but seeing the curiosity that is sparked in the students is even better. There was one classroom that stands out in my memory. We were presenting to a high school class and the teacher was making notes on the board about each volunteer's level of education and interest as well as the educational institution they were attached to. I realized that when I was in high school I did not know what my options were as to different levels of higher education or paths that I could take to find out. During my growing up years college was never something that my family talked about a lot.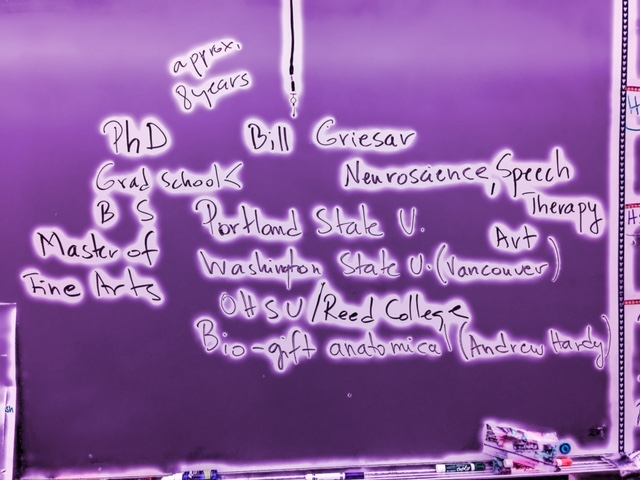 Due to my own background, I would have to say that presenting potential opportunities for the future is what I find most rewarding. I did not have any introduction to neuroscience in my high school. I hardly remember having a fundamental biology class. Being able to present information to young people and seeing their interest in S.T.E.A.M fields is inspiring to me. In many of the communities we visit, we may be the only introduction some of these young people have to potential opportunities in S.T.E.A.M fields and what that could mean for their future. It is so important that our future generations take an interest in art and science and I feel very fortunate to be able to share my knowledge and passion with them.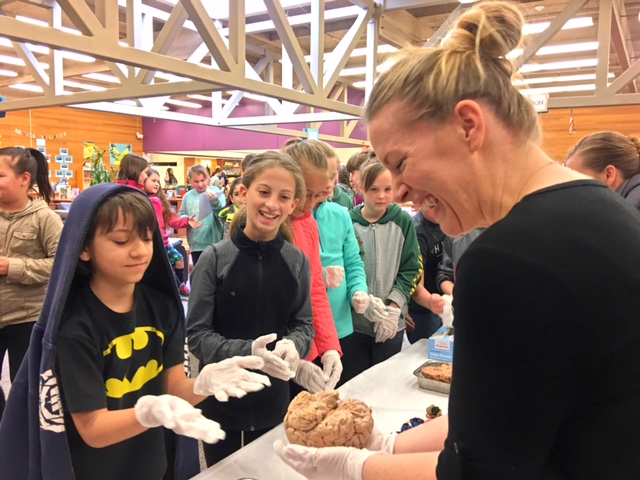 On top of the additions to my own skill set, I have had the opportunity to meet and network with people from varying levels of academia, interests and career fields. I am constantly meeting new people and learning about different opportunities for my future. The experiences that I have been able to have because of my participation with NWN  –  in classrooms, human anatomy labs, public theaters, homeless youth centers, art museums, health fairs  –  have been some of the most important and influential experiences of my undergraduate career and have significantly impacted my future direction and goals.