By Sulema Rodriguez, PSU/NIH BUILD EXITO scholar and NW Noggin Resource Council member
This was my first year attending the OHSU OMSI Brain Fair and it was simply amazing! I loved seeing everyone's presentations and being inspired by everyone's work…
Throughout my time at the Fair, I worked with two very inspiring people: Aliese Poole (undergraduate; studying Psychology at PSU) and Kayla Townsley, a BUILD EXITO scholar at PSU.  Townsley is studying biology and works in a lab at OHSU that examines how alcohol affects a person's circadian rhythm.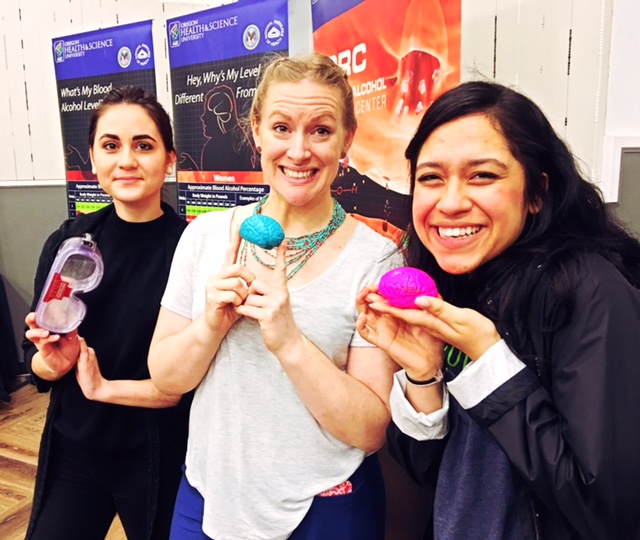 Our station was presented by the PARC (the Portland Alcohol Research Center), which is a department at OHSU that focuses on finding genetic factors that contribute to alcoholism. This research is aimed finding better forms of treatment for those suffering from this disorder…
Being at this station, all of us learned so much about alcohol and its varying effects on both men and women. For example, we learned that: alcohol tends to move towards areas of high water content in the body, which includes the brain. In addition, women have less water in their system than men, which makes it more difficult for their bodies to dilute alcohol compared to men. We also gave participants goggles that simulated being under the influence of alcohol (a blood alcohol content of 0.125).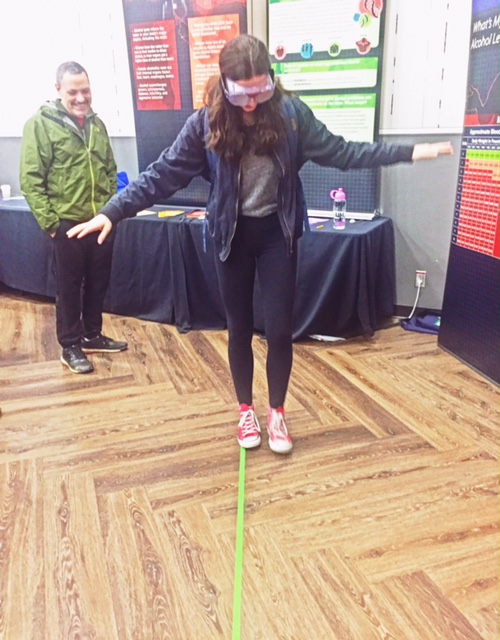 These goggles only had effects on sensory input to a person's occipital lobe (vision), but not on additional areas of cerebral cortex, or on the cerebellum and other regions typically affected during alcohol consumption. After many trials, we found that the younger participants had better balance than the older participants…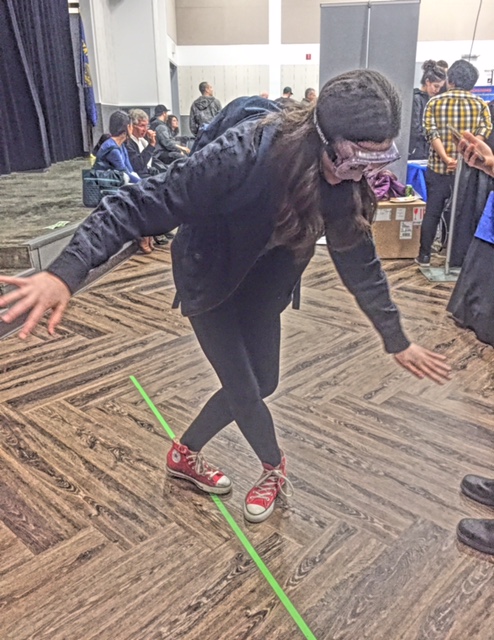 …however, everyone was pretty impaired!
Overall, people were very engaged in the activity and we even had some who tried to beat the system, so that they would be able to walk in a straight line.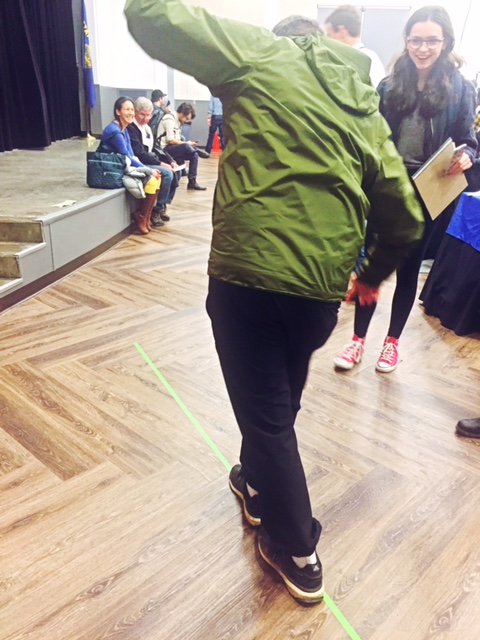 In reality, if one was really under the influence of alcohol, decision-making would not come with ease!  This experience was quite memorable.  It was great to see people's genuine interest regarding the brain!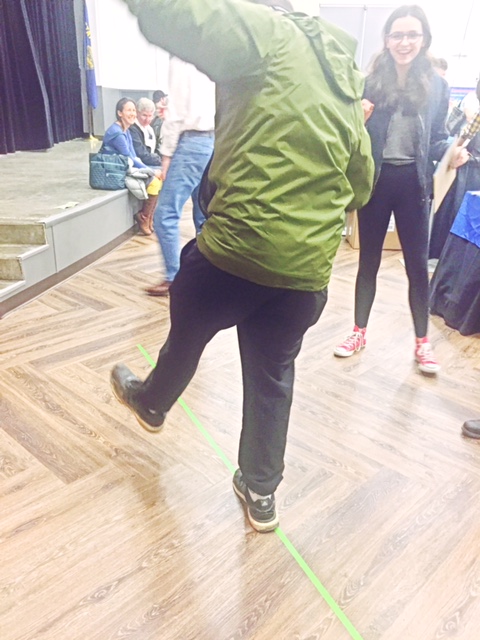 Thanks for letting me volunteer!  And to learn more about PARC research, please check out the link below…
LEARN MORE:  Portland Alcohol Research Center