We kicked off four days of NW Noggin outreach excitement this morning at Skyview High School, just down the road from WSU Vancouver…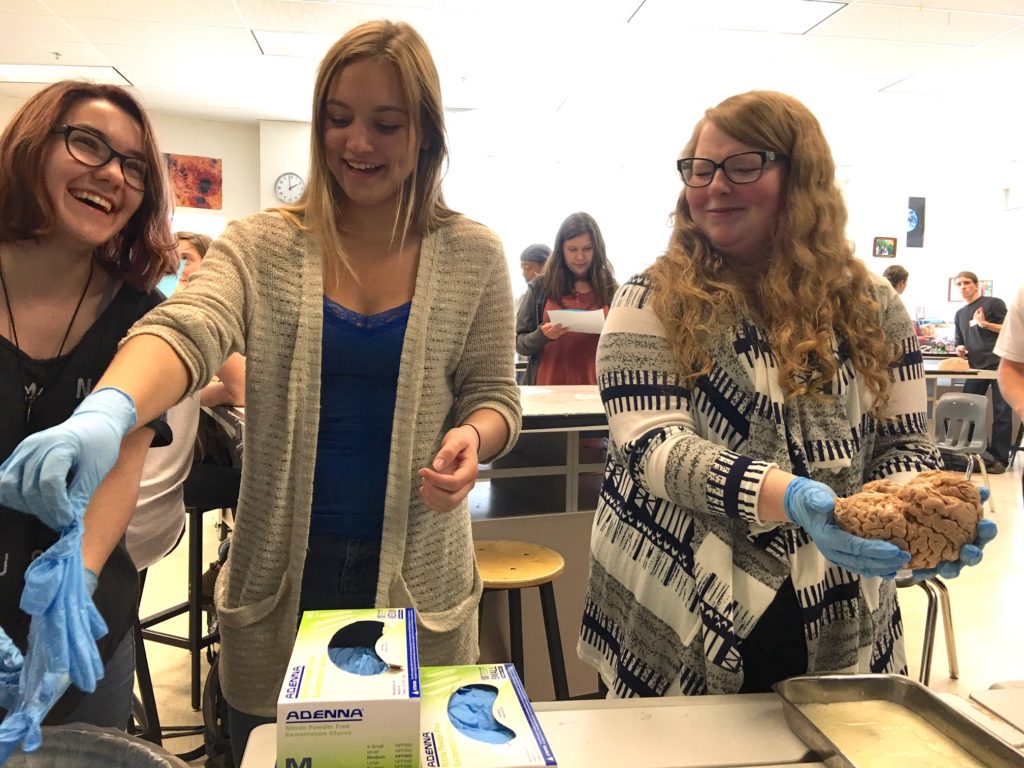 GEAR UP, a federal program aimed at preparing low income students for college, offered stipends to five practiced Noggin participants, including Gaile Parker from Psychology at Portland State University, Carrie Miyamoto from the Pacific Northwest College of Art, and Courtney Miskell, Nathan Allen and Angela Gonzalez from Neuroscience at WSU Vancouver…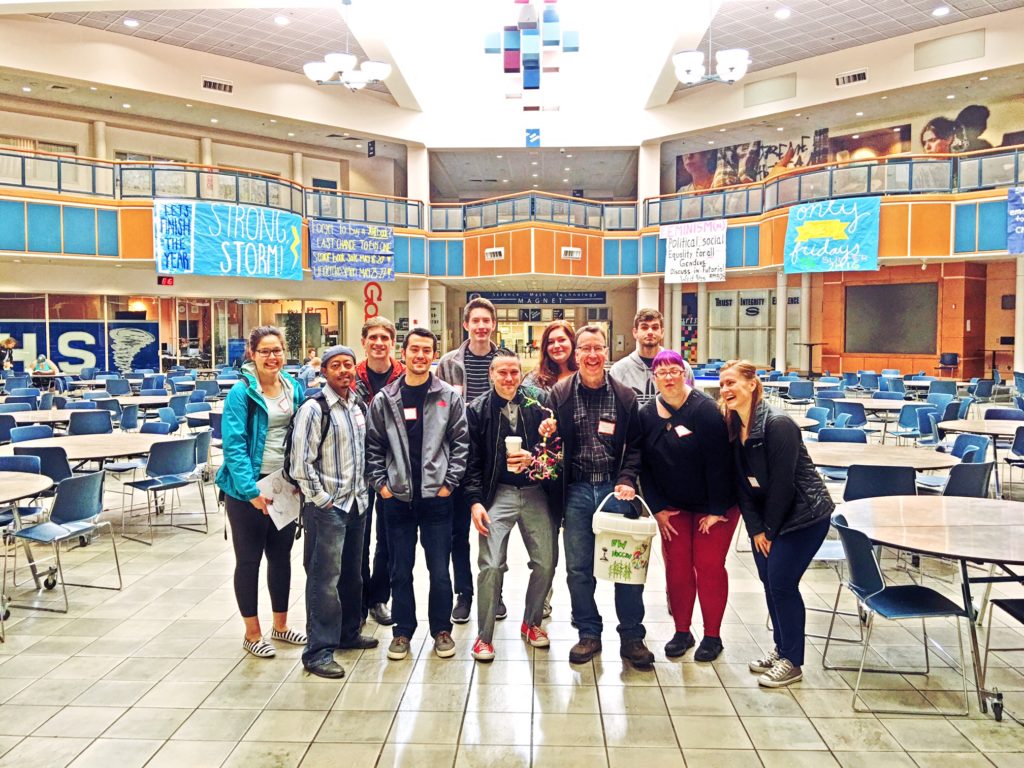 The Portland Alcohol Research Center (PARC), which focuses on uncovering the genetics of how the brain adapts to alcohol, is supporting two additional outreach educators, Sam Carpenter and Binyam Nardos, both from Damen Fair's lab at OHSU.  PARC and GEAR UP also purchased essential art and science supplies for our STEAM efforts at Skyview this week.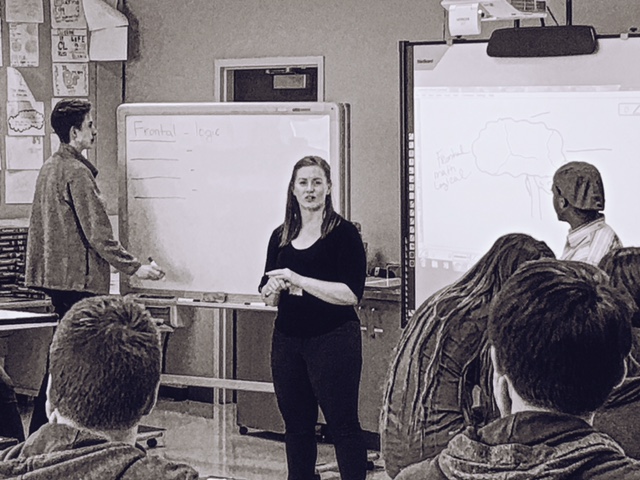 Several amazing Noggin volunteers are also involved, designing our curriculum, working with fellow undergraduates and graduates from area universities to choose neuroscience content, and helping to prepare and deliver brain-related art projects and activities…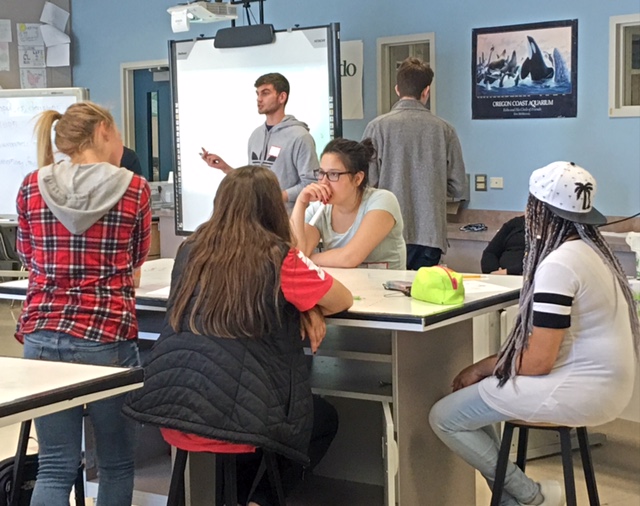 We are very happy to welcome Jessica Patch-Bunting and Ellie Forest from PSU, and Sterling Gray, Joey Seuferling, Ben Yefimov, Cole Dawson, and Rosie Salice from WSU Vancouver to Skyview this week as well!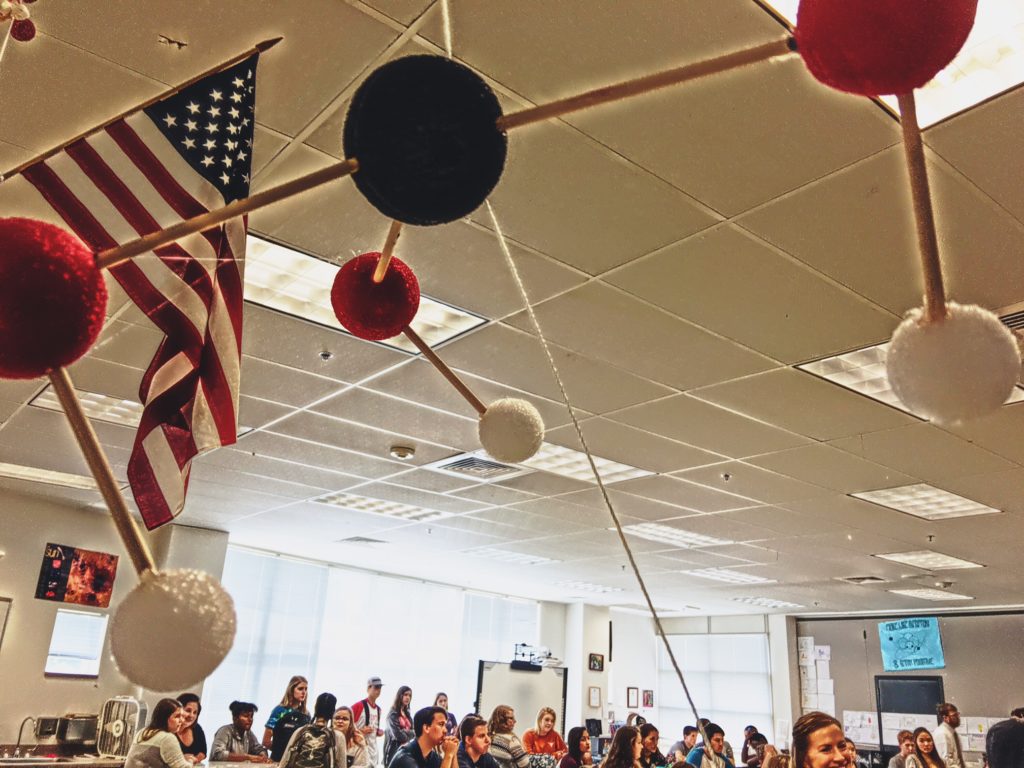 We are meeting daily from May 24 – 26 with 150 Skyview juniors, in five classes that run from 8:30am until after 2:00pm!  Over the next two days we'll delve further into neurons, and networks, and how drugs impact developing brains…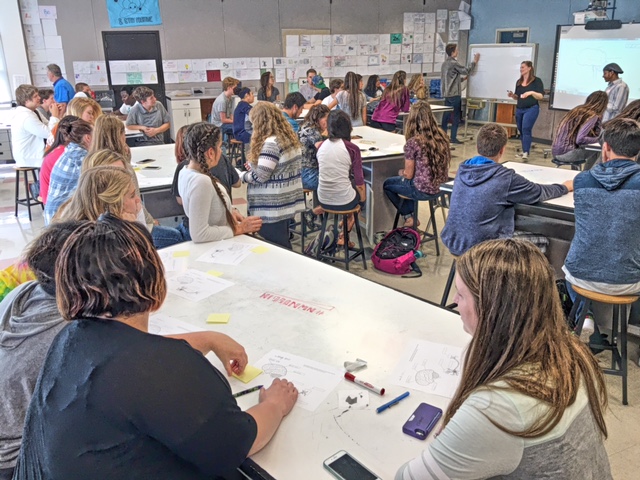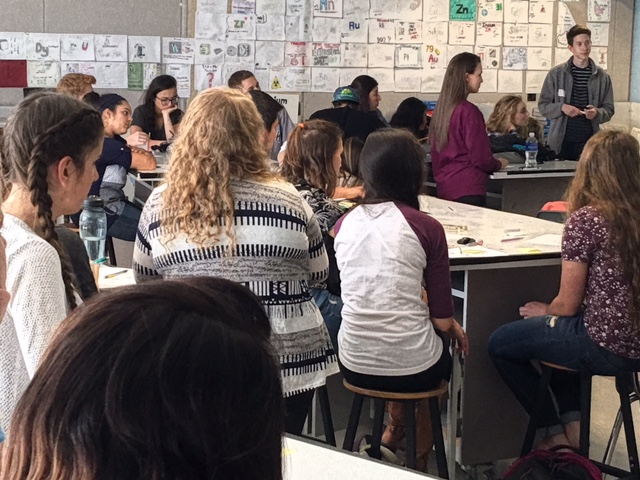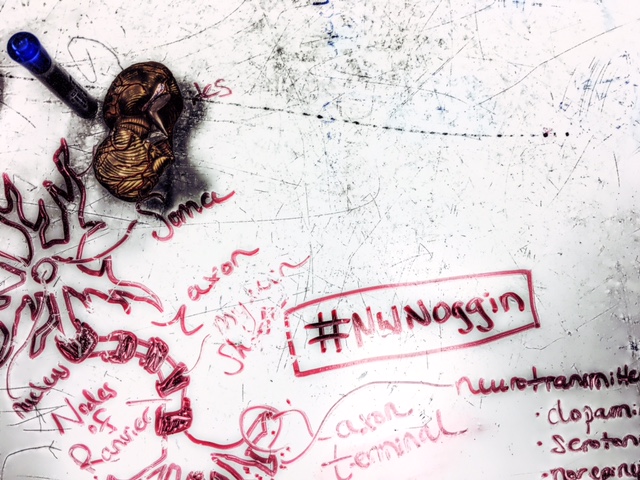 On Friday, May 27, we'll divide into three groups of 50, and head by bus into the community to learn more.  One group will go to the Portland Art Museum, to discover how our brains perceive and experience great art;  another will go to the OHSU Oregon National Primate Research Center to meet macaques and hear from research scientists studying alcoholism, and obesity;  and a third group will visit the Youth Engaged in Science (YES!) Program at OHSU, for imaging and EEG lab tours, and the chance to ask questions of researchers, too!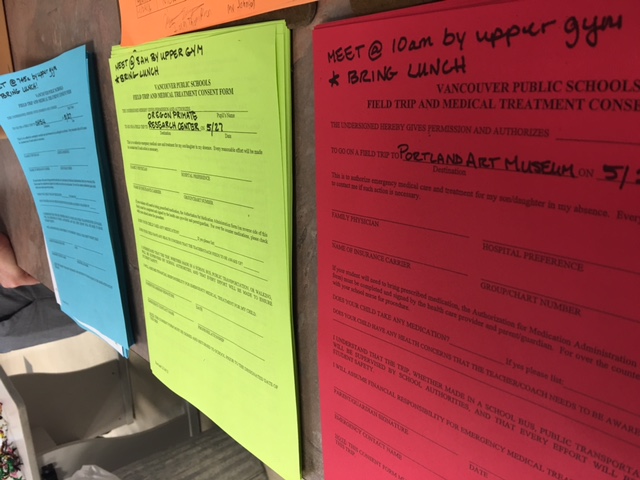 Today we began with an introduction to brain structures, and questions about what students already knew.  Several sophomores and seniors asked for special permission to join the classroom  –  some had met with our Noggin folks on previous visits, and wanted to learn more, while others were just intensely curious to meet with undergraduates and graduates studying adolescent brain development, drug use disorders, hearing loss, and other topics…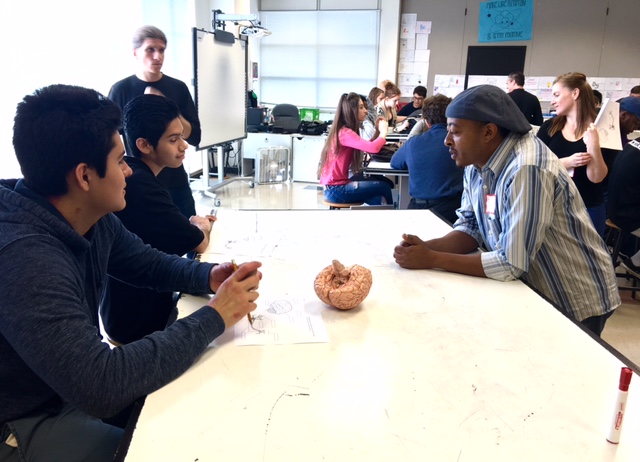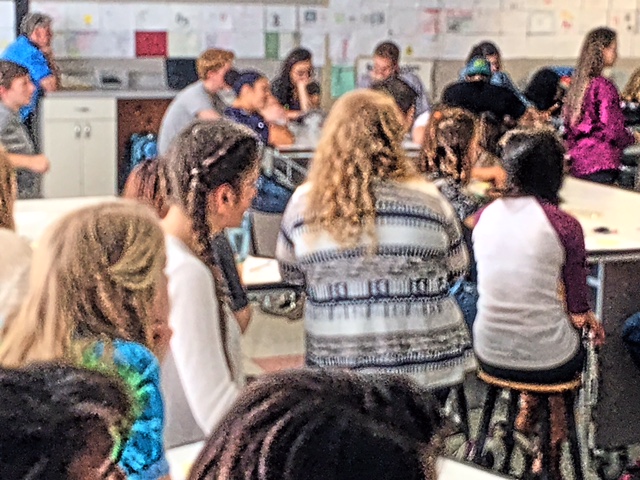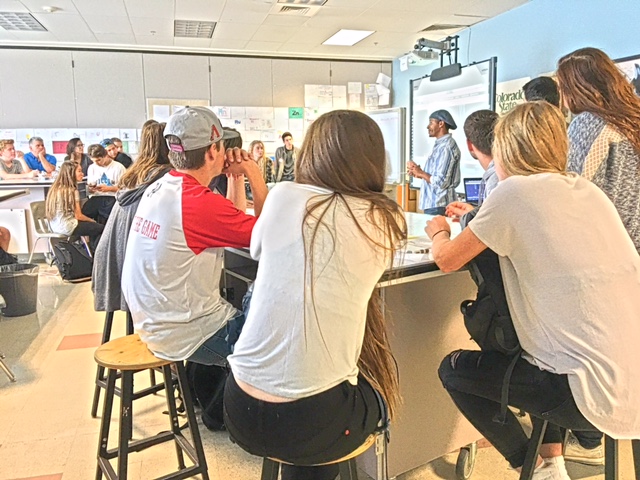 We spent the day answering fascinating student questions about dreaming, sleep paralysis, memory, epilepsy, dementia, consciousness, brain development, synesthesia, imaging technologies, new research on localizing word meanings, the therapeutic effects of marijuana, and the risk of dependence from chronic exposure to various drugs!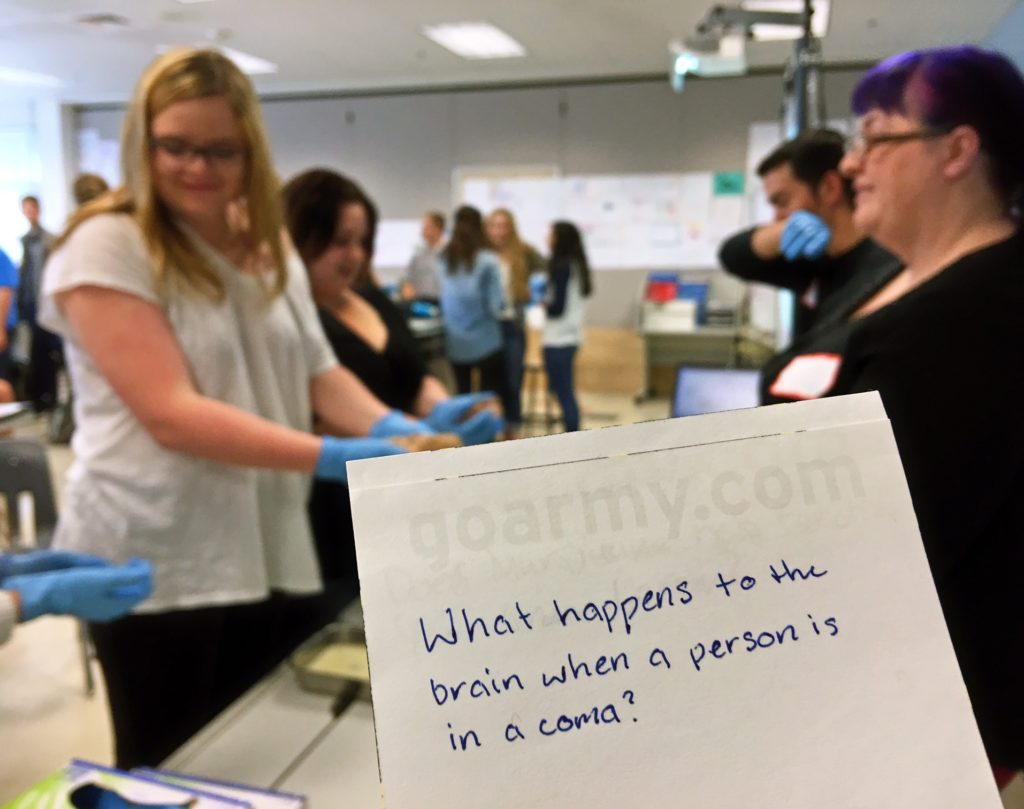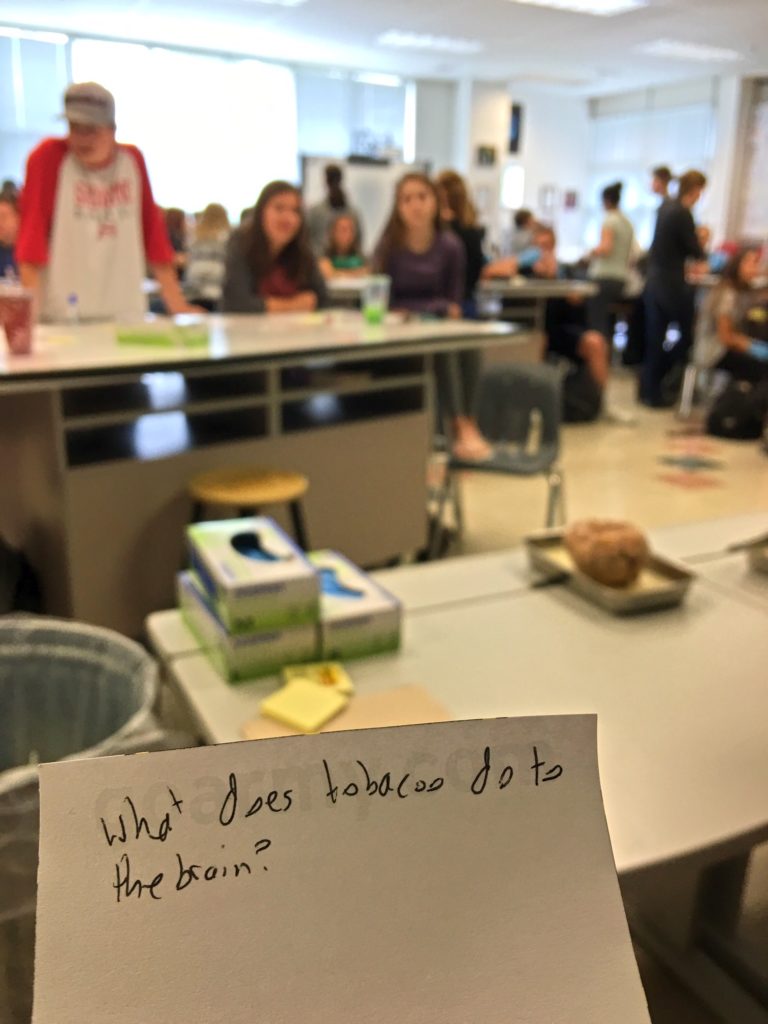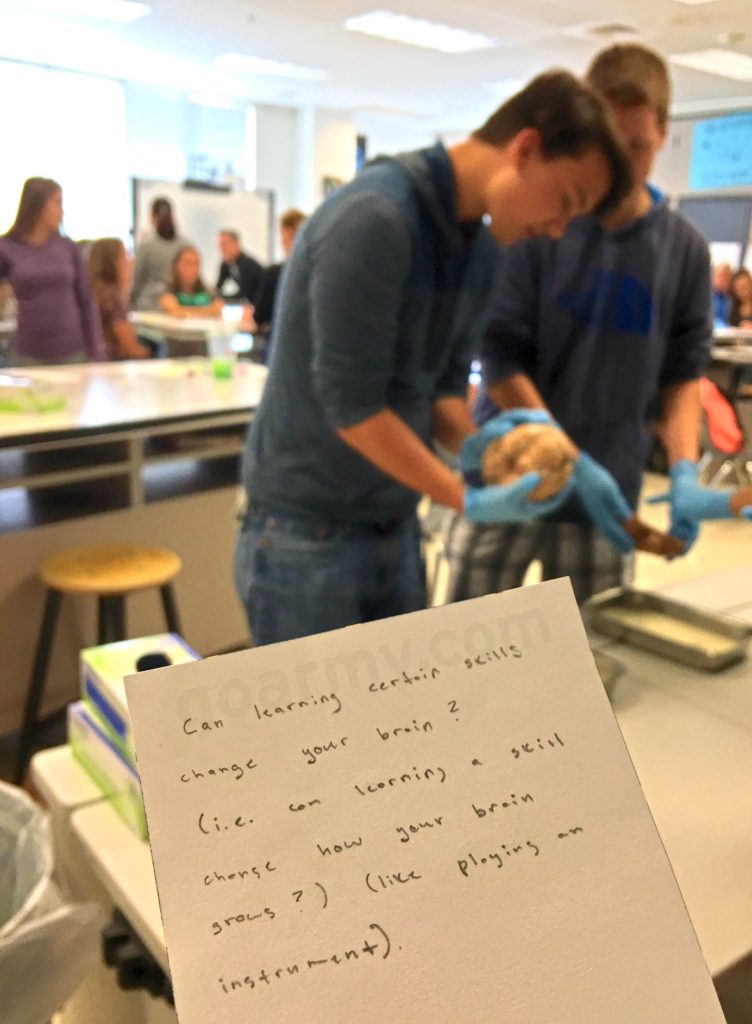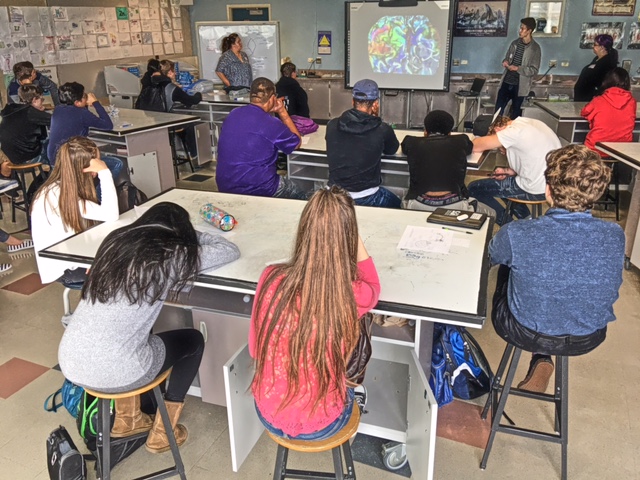 Of course we also examined some real human brains, and broke down into smaller groups for more individual discussions…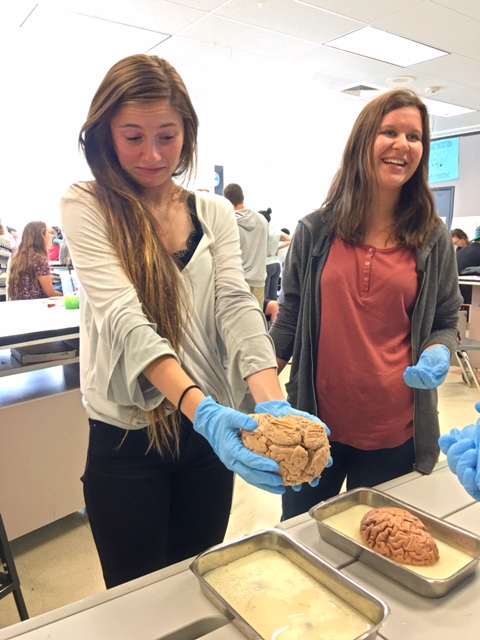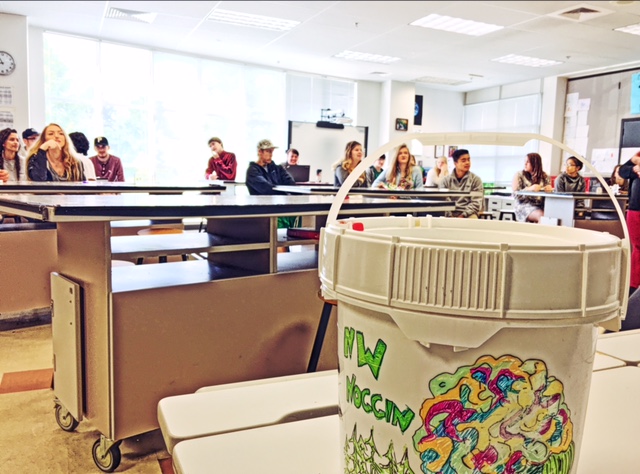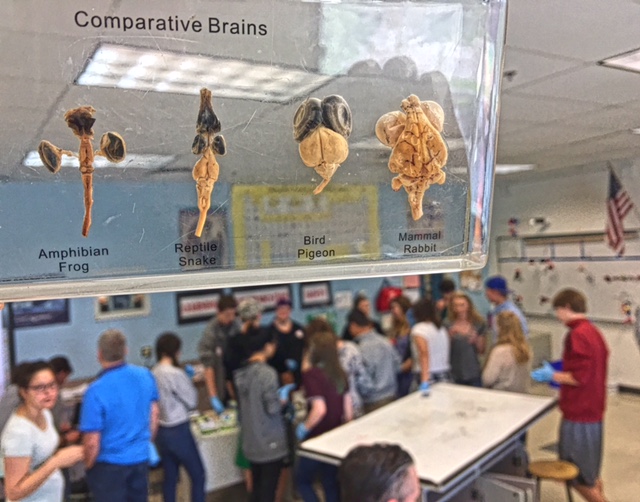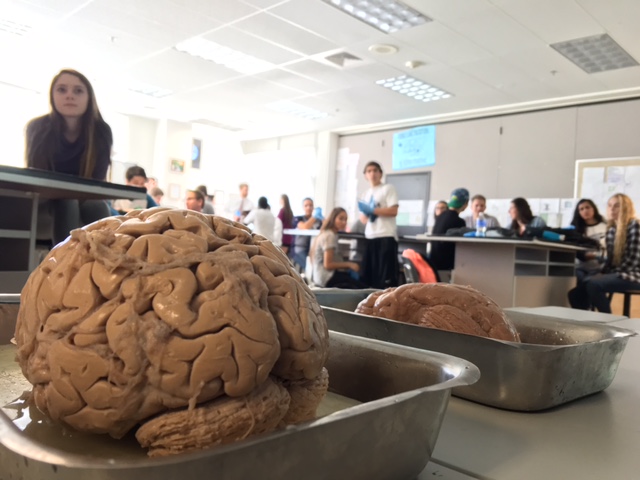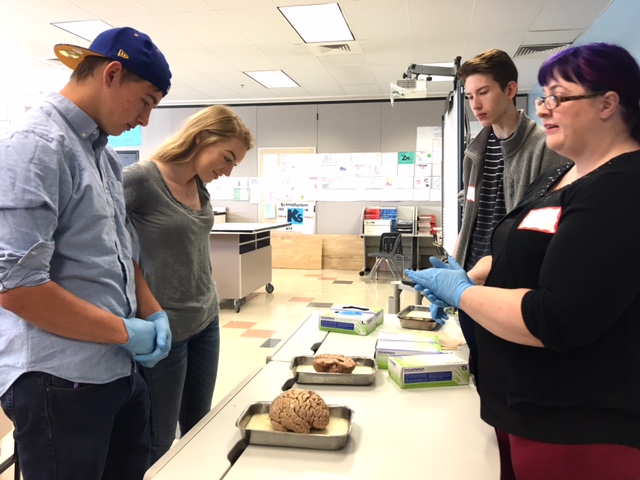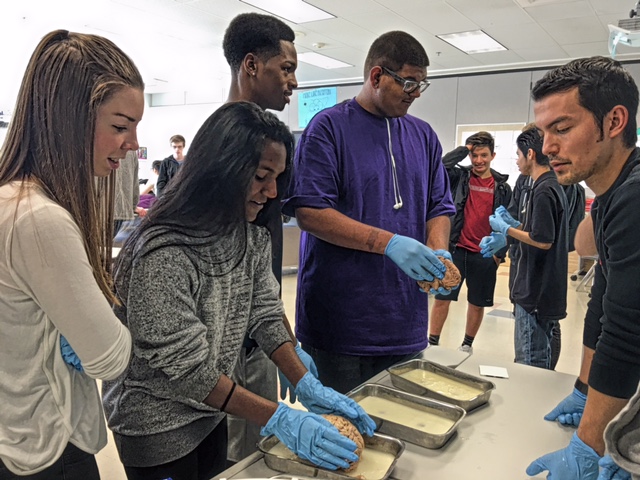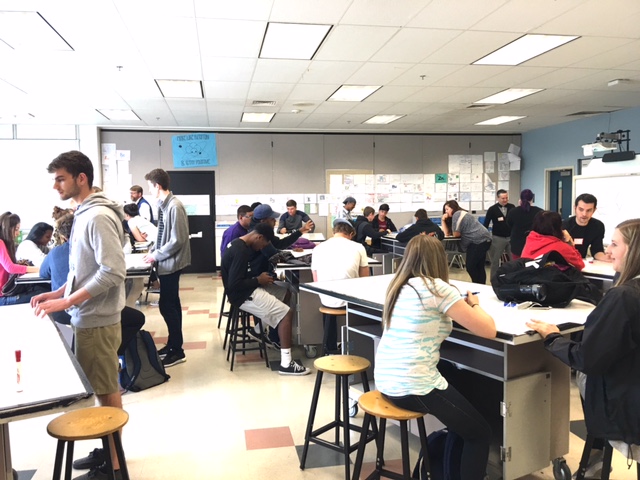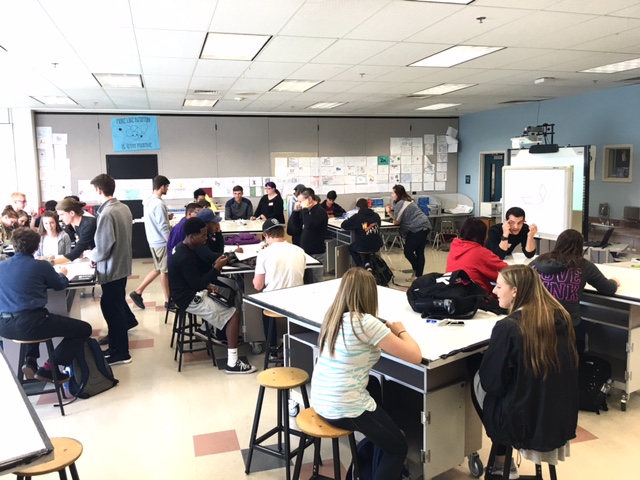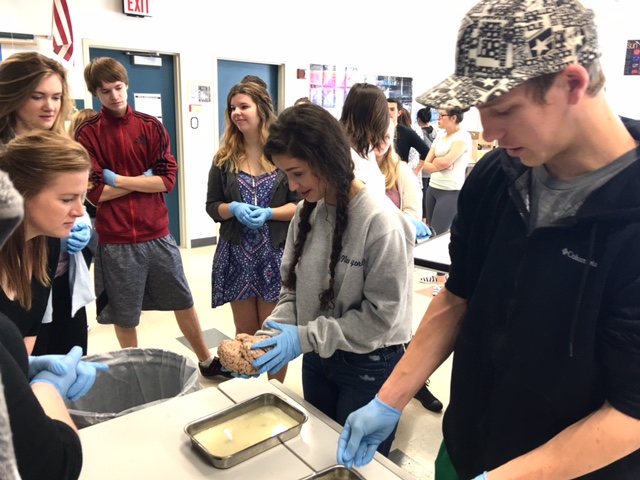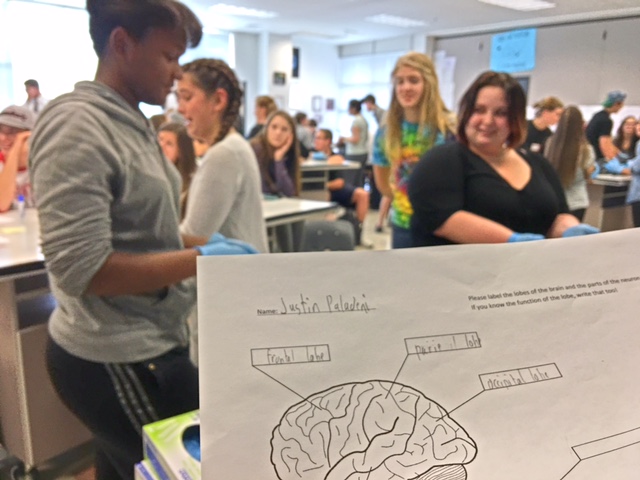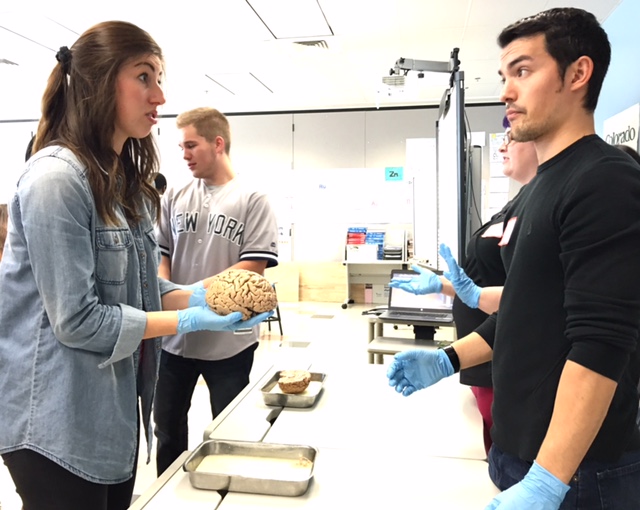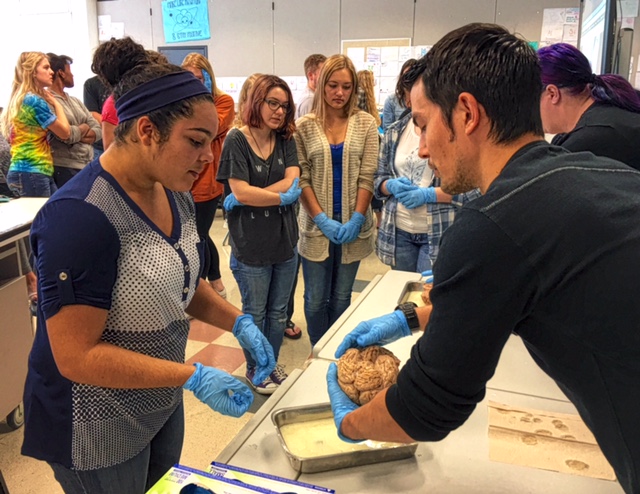 We are looking forward to more classes.  Many thanks to GEAR UP, PARC, YES!, ONPRC and the Portland Art Museum for partnering with us on an exciting, educational week of brains and art!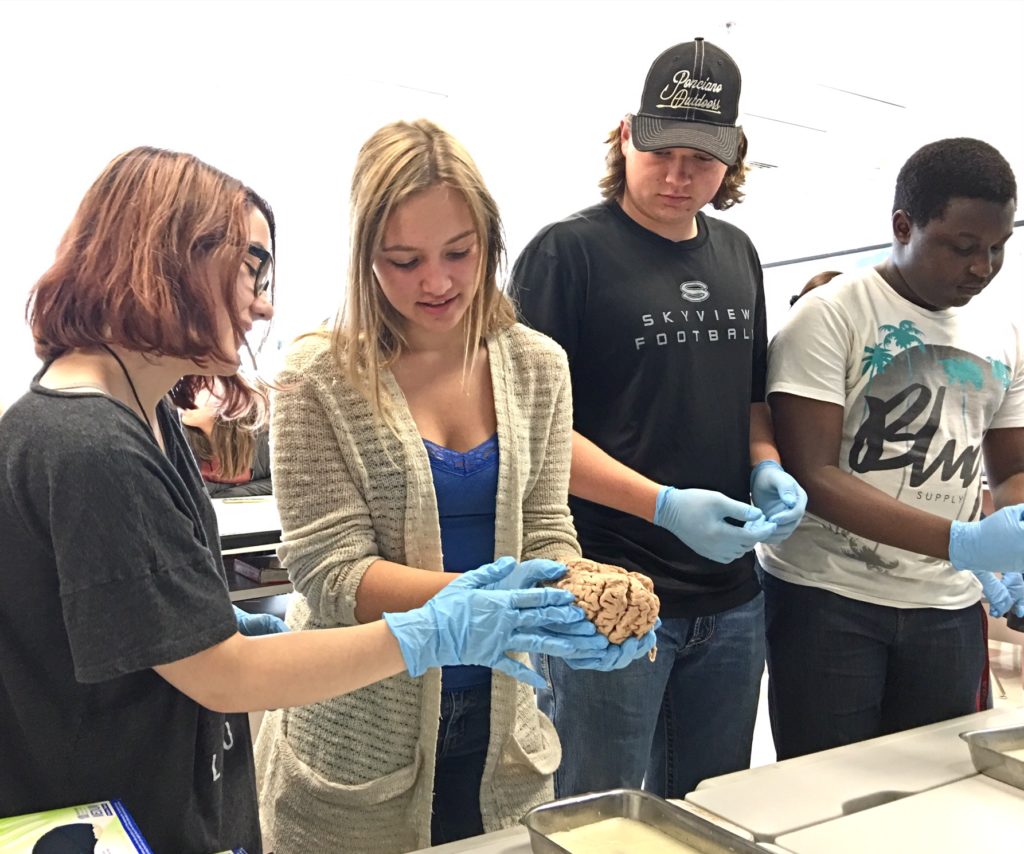 LEARN MORE:  NW_NOGGIN_Skyview Planning 2016